Toyota's Corolla has today become the latest addition to the Gazoo Racing (GR) stable as the Japanese brand took the covers off their latest hot hatch. After what seemed like an eternity, it was great to finally see another hot Corolla joining the Toyota stable.
The new GR Corolla adds to the existing performance lineup which includes the GR Yaris, GR Supra and GR86 sportscar. Though this is quite unlike the rest with a focus on practicality as well!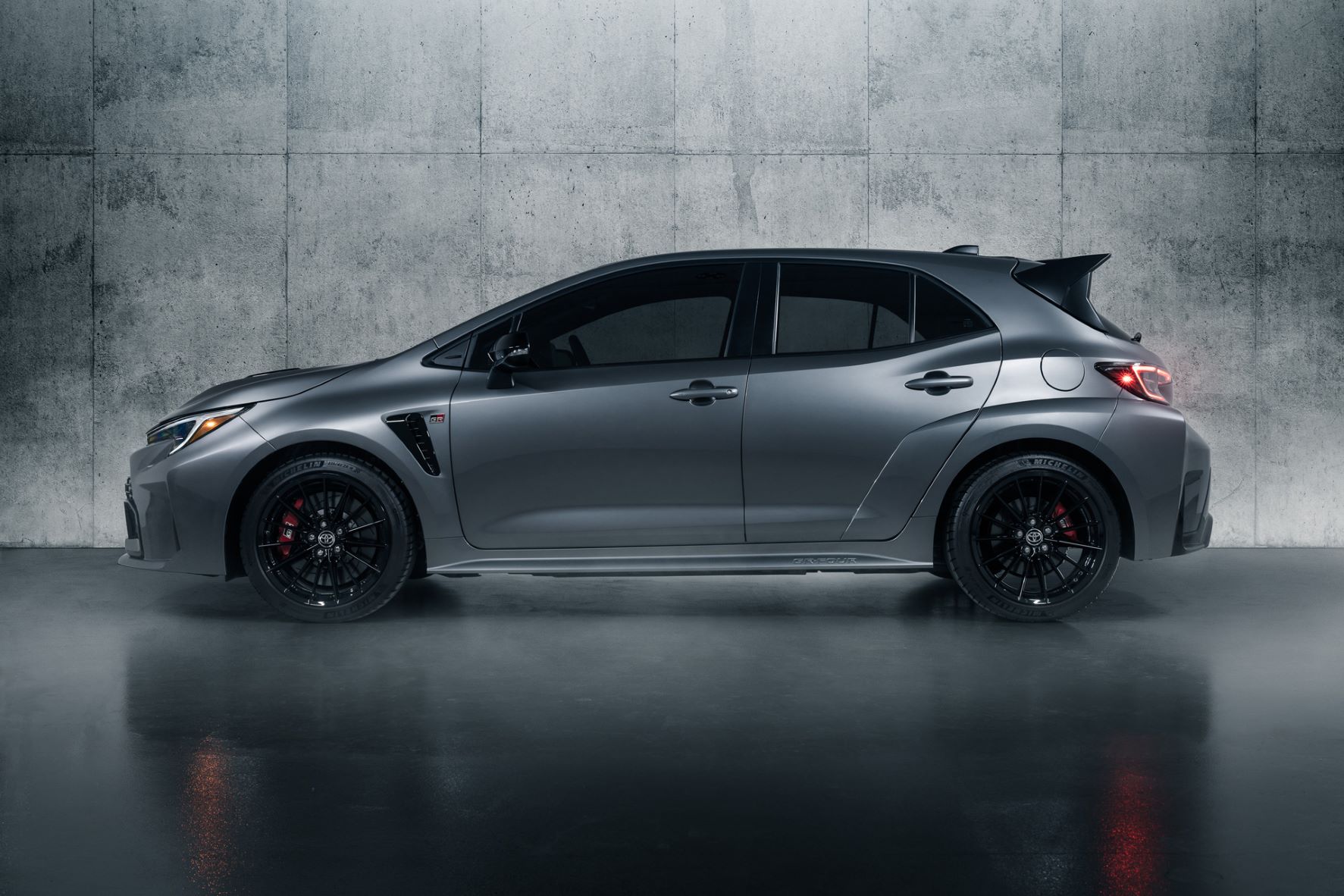 Many of the unique GR elements that we saw on the Yaris can also be seen on this Corolla as well. Things like the carbon fibre roof, exhaust system and the manual gearbox as well. The GR Corolla is only available with a 6 speed manual gearbox fitted with Toyota's 'IMT' system. The intelligent manual transmission makes rev matching a little easier for those really wanting to get the most out of their drive.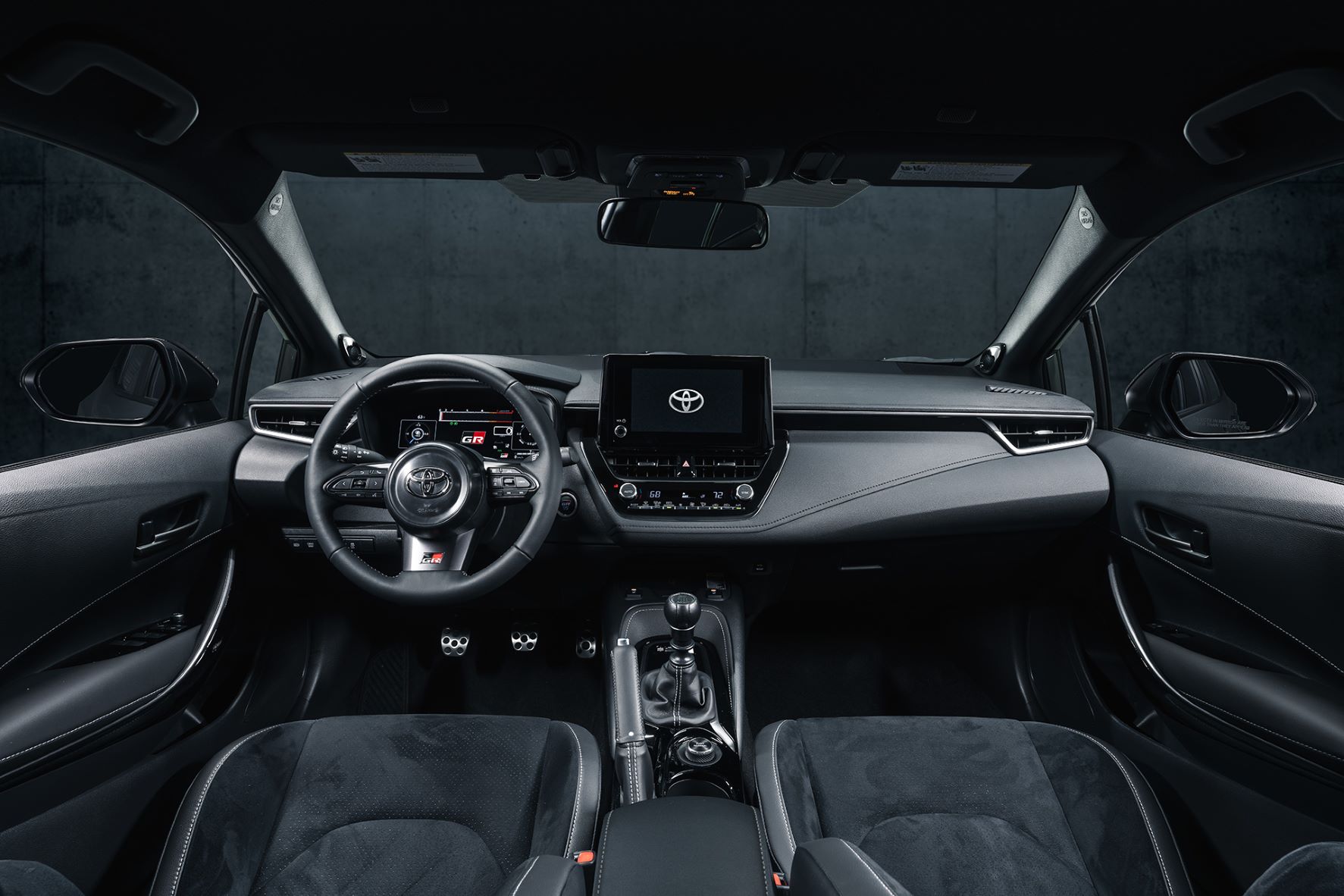 While the GR Corolla does look a little more like its sedentary counterpart than the GR Yaris did, Toyota are insistent that the body was specially designed for this car. Body weight has been reduced thanks to that carbon roof and a plethora of Aluminium panels as well. Stiffer suspension has also been included to help sharpen the ride.
Headlining this article are the words "frighteningly quick" so let's put some context to those words. The new GR Corolla uses the same single scroll turbocharged 1.6 litre three cylinder engine as its Yaris sibling. However, there is a slight twist with this one. The power has now been dialed up to 300bhp and torque is a mammoth 370Nm! Remember that all this comes from a tiny three cylinder engine which we thought had reached its impressive limits in the GR Yaris guise. Of course, power of this level has to be delivered to all four wheels and Toyota have done exactly that using their 'GR-FOUR' powertrain.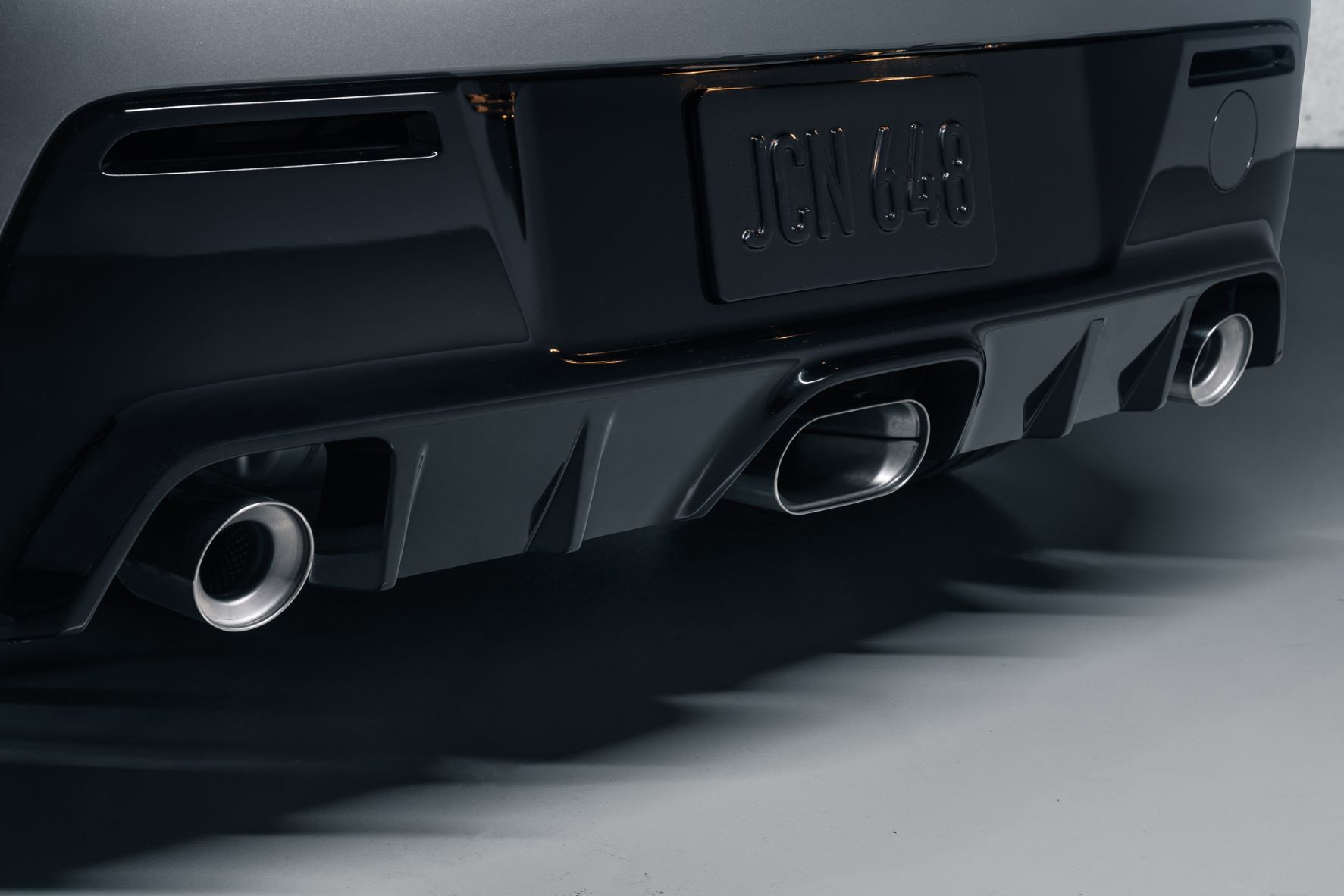 One of the reasons behind this power surge comes down to the odd looking triple exhaust layout. This helps improve flow and reduce back pressure. A new cooling system, larger valves and a new intake make up the other modifications to the exhaust.
The top spec 'Circuit' model also adds on two Torsen differentials, Michelin Pilot Sport 4 tires and drilled discs. Thanks to all of this, we can expect the 0-100kph figure to be somewhere in the realm of 5 seconds.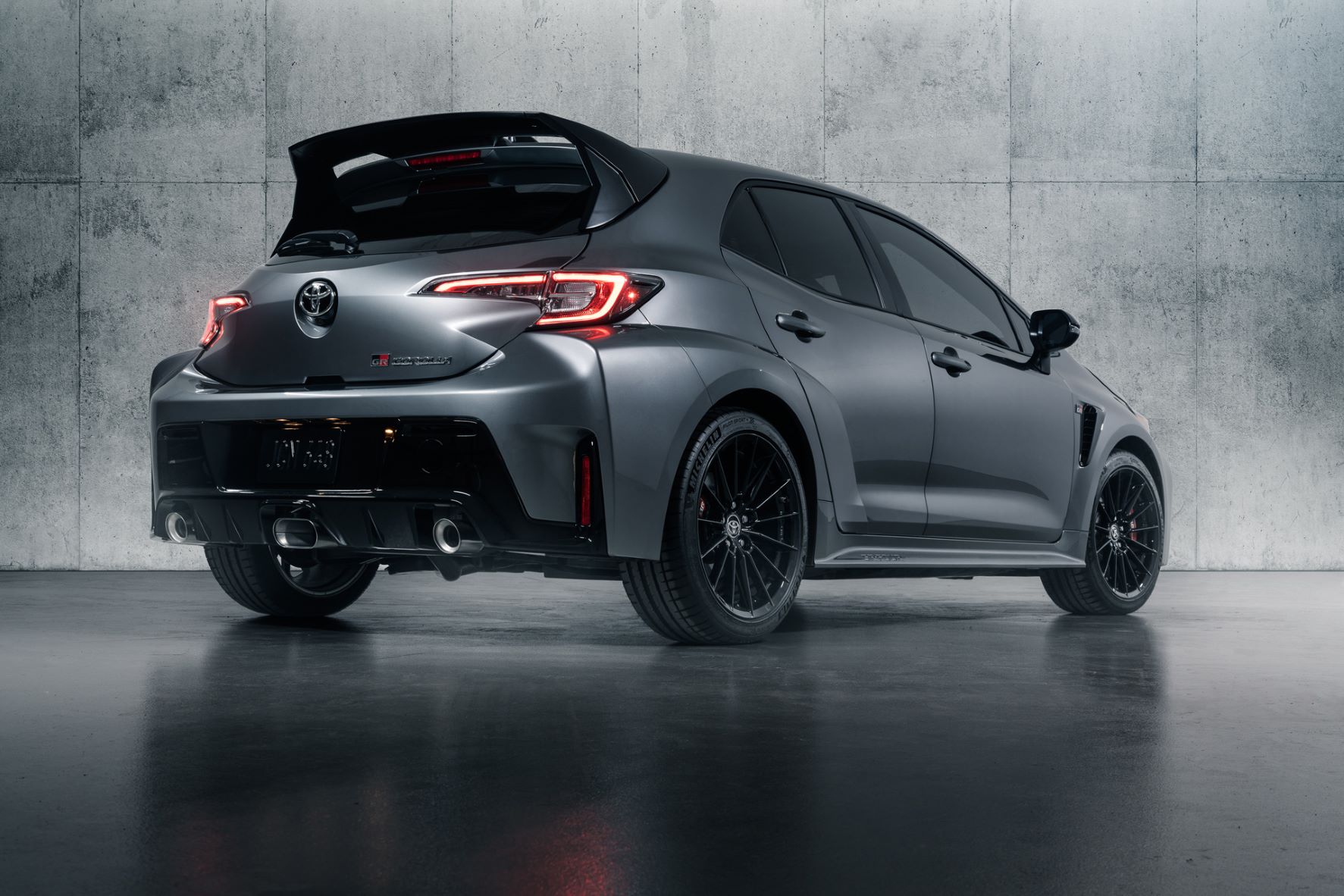 I've got to say, we are really pleased to see Akio Toyoda continuing to introduce a sporty flavour to the Toyota brand. And the new GR Corolla is looking like quite a fearsome proposition.
Thanks for reading! For more Toyota news and reviews, check out Tarmac Life.
Words by Matthew D'Souza, pictures courtesy of Toyota Gazoo Racing Media.