It's strange to think that it has only been 6 years since Polestar became a brand in its own right. Taking on a role as the electric performance wing of the Geely Group was never going to be easy but the brand have done so rather successfully with the Polestar 2 being a hit with New Zealanders.
While the Polestar 2 is what we currently receive from the Swedish brand, it wasn't the first Polestar car and it soon won't be alone in the range either! The two Polestars in question made a surprise appearance at Archibald & Shorter North Shore in Auckland so I went to have a look.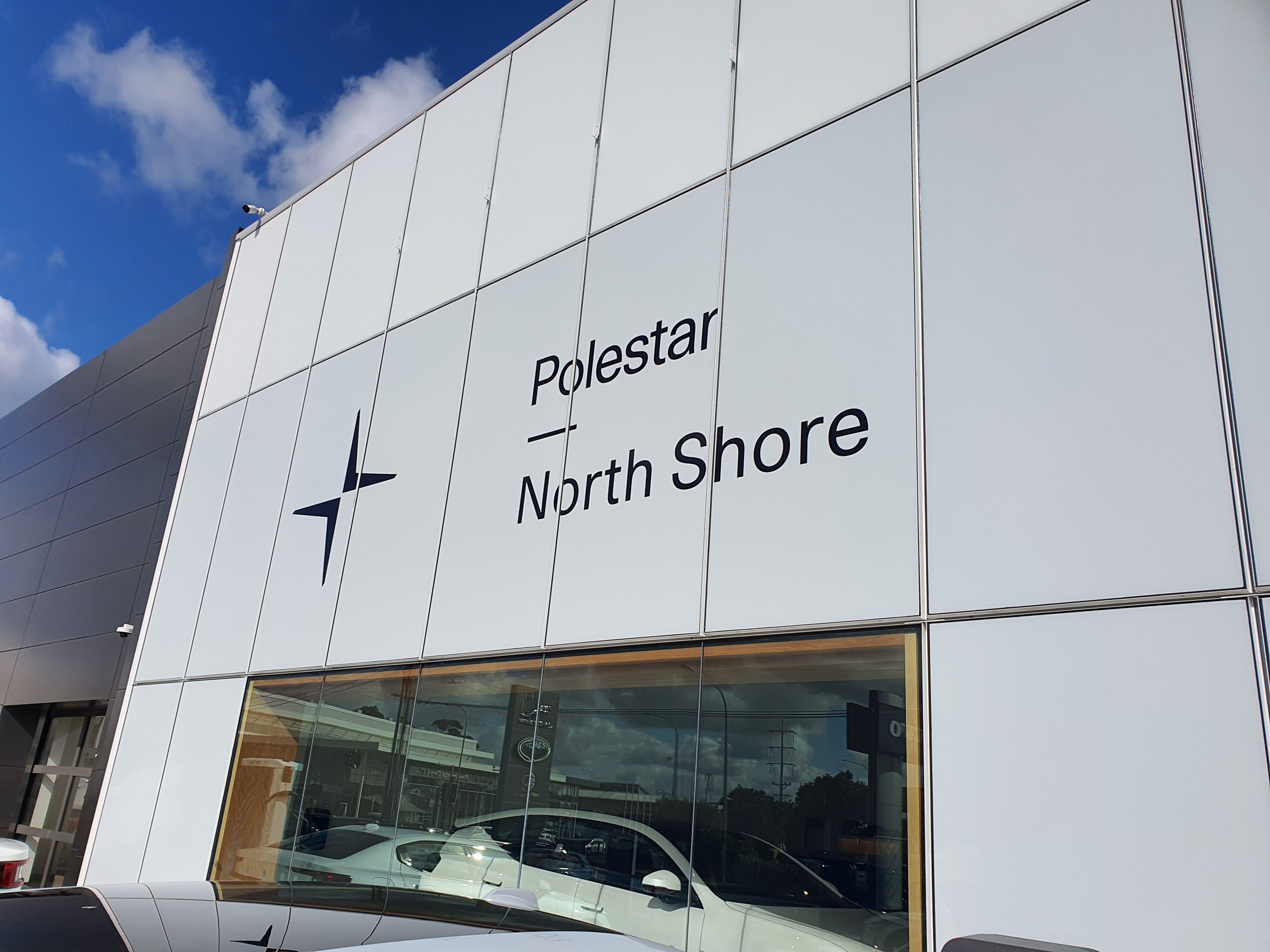 Polestar can actually trace its roots back to 1996 when the brand begun as Flash Engineering, a performance modification arm for Volvo. This was eventually purchased by Volvo itself with Polestar then officially making performance vehicles for Volvo, who can forget that gorgeous 'Rebel Blue' colour or 'Polestar Blue' as it's better known.
Then in 2017, Geely Group transitioned Polestar to a brand in its own right with a focus on performance electrification, the first product of which was unveiled in 2019.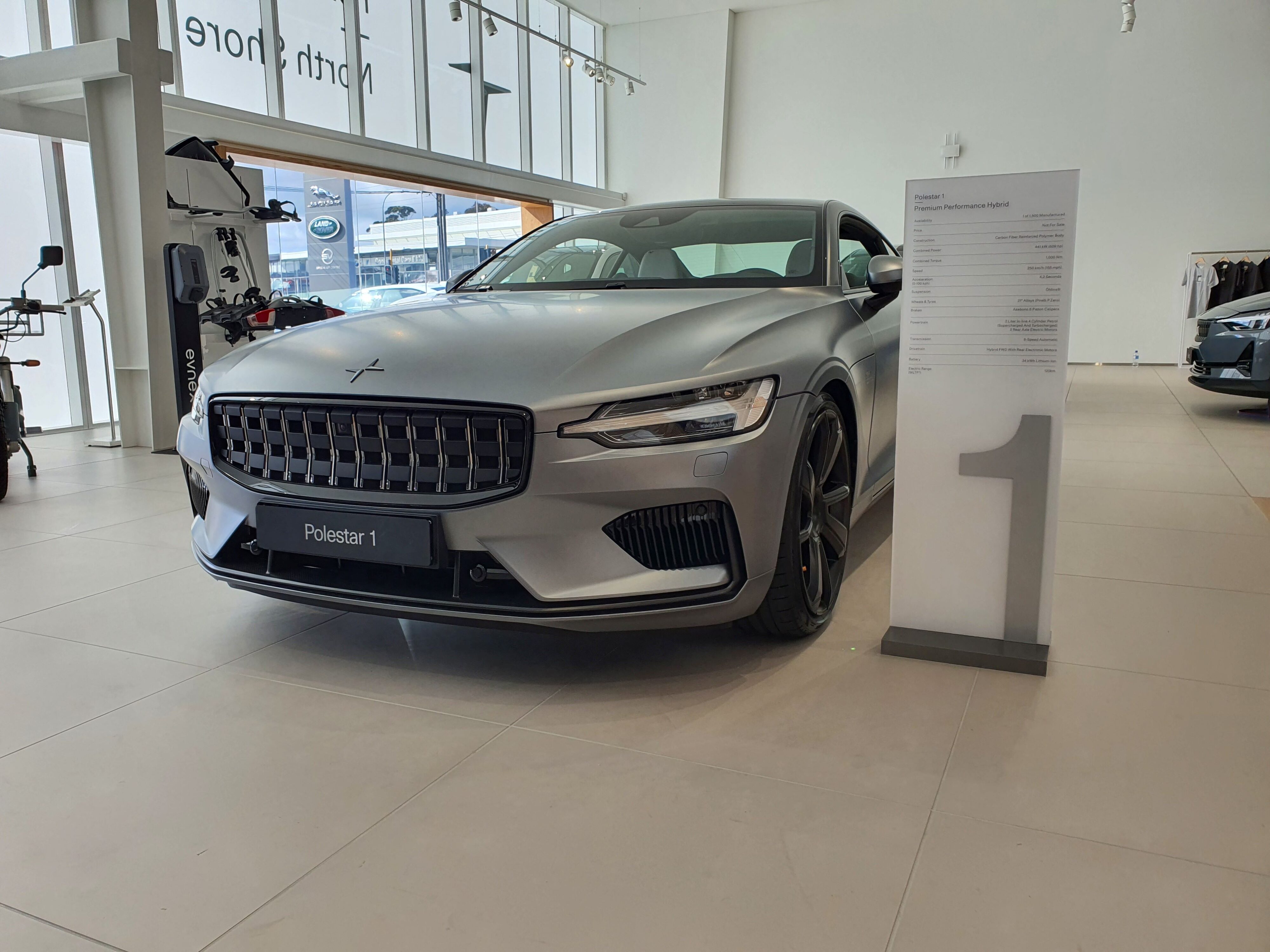 The brand kicked off their new life as Polestar with the 1. Limited to 1,500 units, the 1 was a development of Volvo's Concept Coupe from 2013 but reimagined for the new brand. It was an excellent way for the world to sit up and take notice as this hybrid sports car was not only a thing of beauty but also an amazing feat of engineering!
Powered by a 2L four-cylinder "twincharged" engine, mated to three electric motors, the result was 600bhp and 447kW of power, the torque was rated at 1,000Nm! If you weren't putting your foot to the floor, the 1 could even achieve a claimed hybrid efficiency figure of 4L/100km. Then there's the car itself which displays a great deal of carbon fibre incorporation.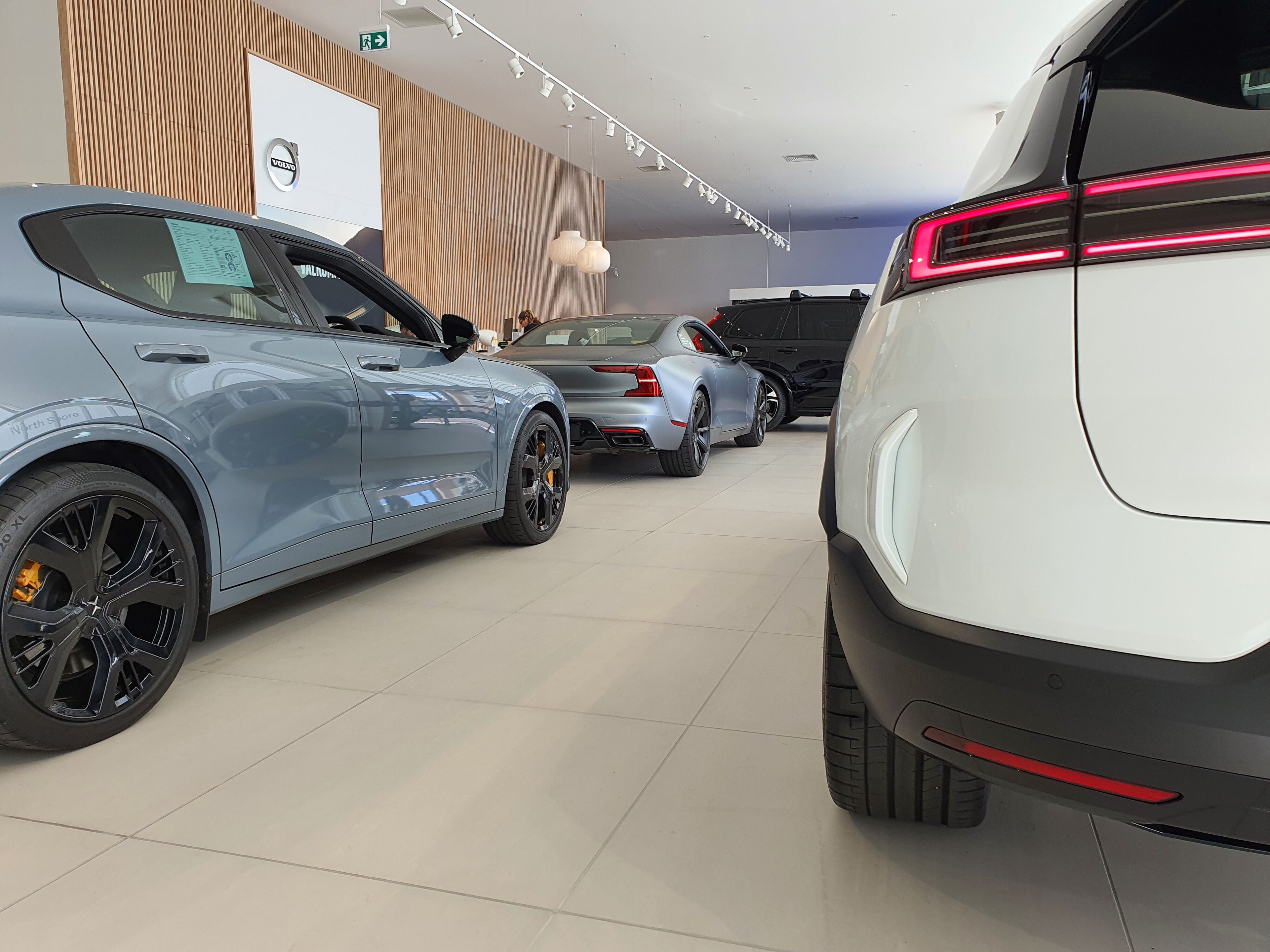 Following a numerical nomenclature system, the Polestar 2 was the next act in this new Swedish brand's theatrical. This time, the brand went with a car that would have a broader appeal but not compromise on the performance, safety or styling values of Polestar.
The 2 was a fully electric sedan which also became a flag bearer for the brand's design language, in particular a very distinct rear light bar. Available with up to 300kW of power and a WLTP rated range of 551km, it delivered on the brief!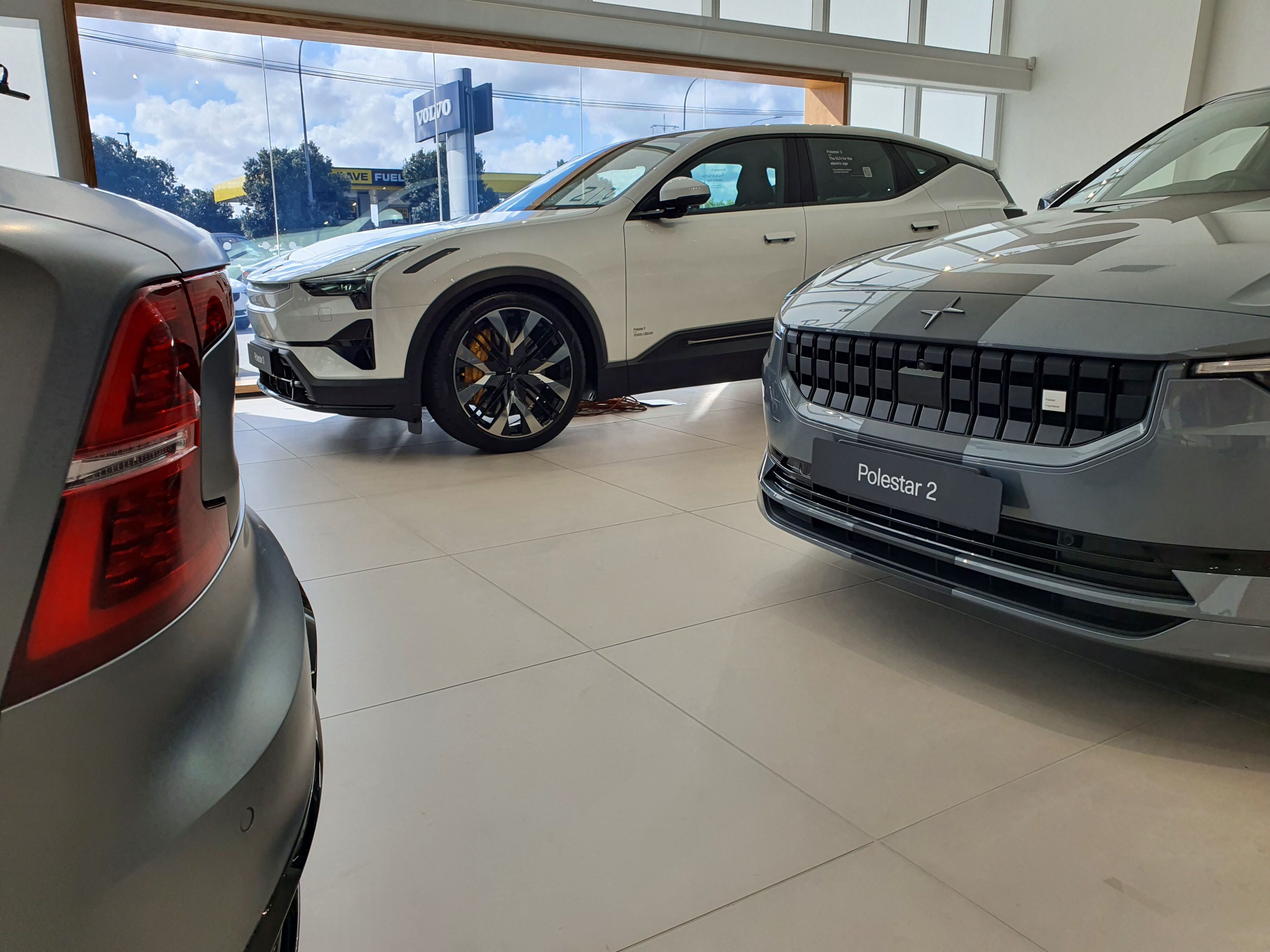 Next up was the Polestar 3! Until now, cars from the Swedish brand were rather low to the ground, with both a sports car and sedan preceding the 3. As global markets have progressed towards favouring SUVs, so did Polestar with the 3 becoming the brand's first fully electric SUV.
It's not just a larger vehicle in size though, the 3 also offers considerably larger range thanks to an optional 111kWhr battery pack which featured in the display model pictured. This behemoth of a power source allows for 610 km of WLTP range! It won't just go far but it will also get there quickly with a 0-100 time of 4.7 seconds on the 517bhp version.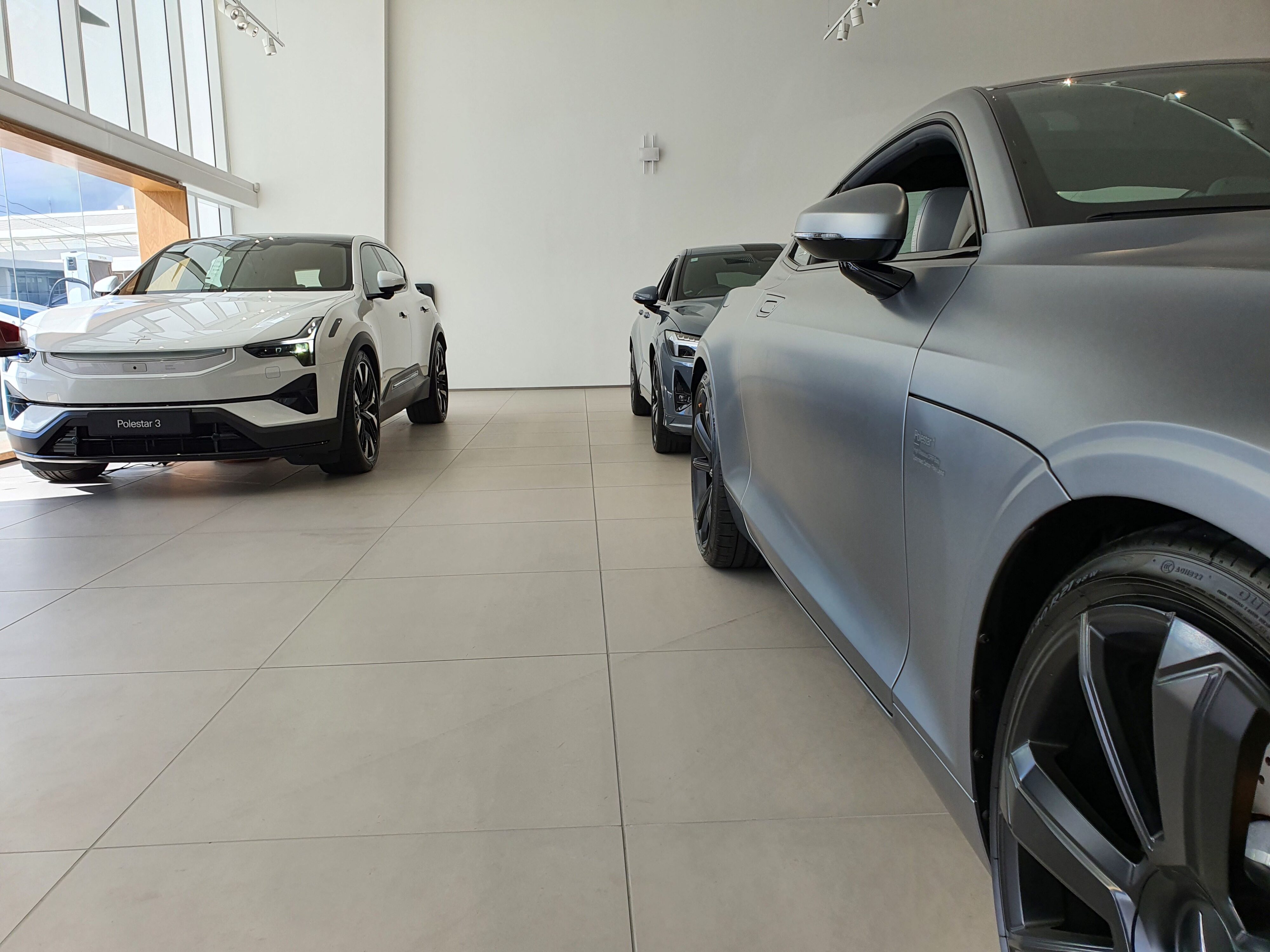 From the 1,2 and 3 pictured above, one can clearly see that the brand has a history of innovation and evolution. Keep your eyes peeled because there's a Polestar 4 performance electric coupe on the way too! However, their cars aren't the only vehicle that these principles are applied to. Polestar has been working with Swedish electric scooter manufacturer CAKE to create battery and motors to suit two wheelers. Take a look at this CAKE Makka Polestar Edition for reference!
The battery technology evolves from there too with the Swedish brand partnering with another local hydrofoil manufacturer called Candela to provide the battery and motors for their products. Take a look at the Candela C-8 Polestar here. Yes, Polestar has been focusing on extending their electric mobility abilities by partnering with these brands but they have also done plenty of R & D when it comes to battery tech itself. Called Polestar Project 0, the aim is to create a truly climate neutral car by 2030!
The fact that this trio of Polestars were on display in Auckland goes to show the importance of the New Zealand market for the brand, expect more to come!
Thanks for reading! For more Polestar news and reviews, visit Tarmac Life.
Words and photos by Matthew D'Souza. Photos taken onsite at Polestar North Shore, Archibald & Shorter.