Polestar introduces Polestar 4, an electric performance SUV coupé and the second SUV in the brand's line-up. Polestar 4 transforms the aerodynamics of a coupé and the space of an SUV into a new breed of SUV coupé. Design cues first seen on Polestar's concept cars are brought to production in the fastest Polestar production car to date. Polestar 4 is positioned between Polestar 2 and Polestar 3 in terms of size and price.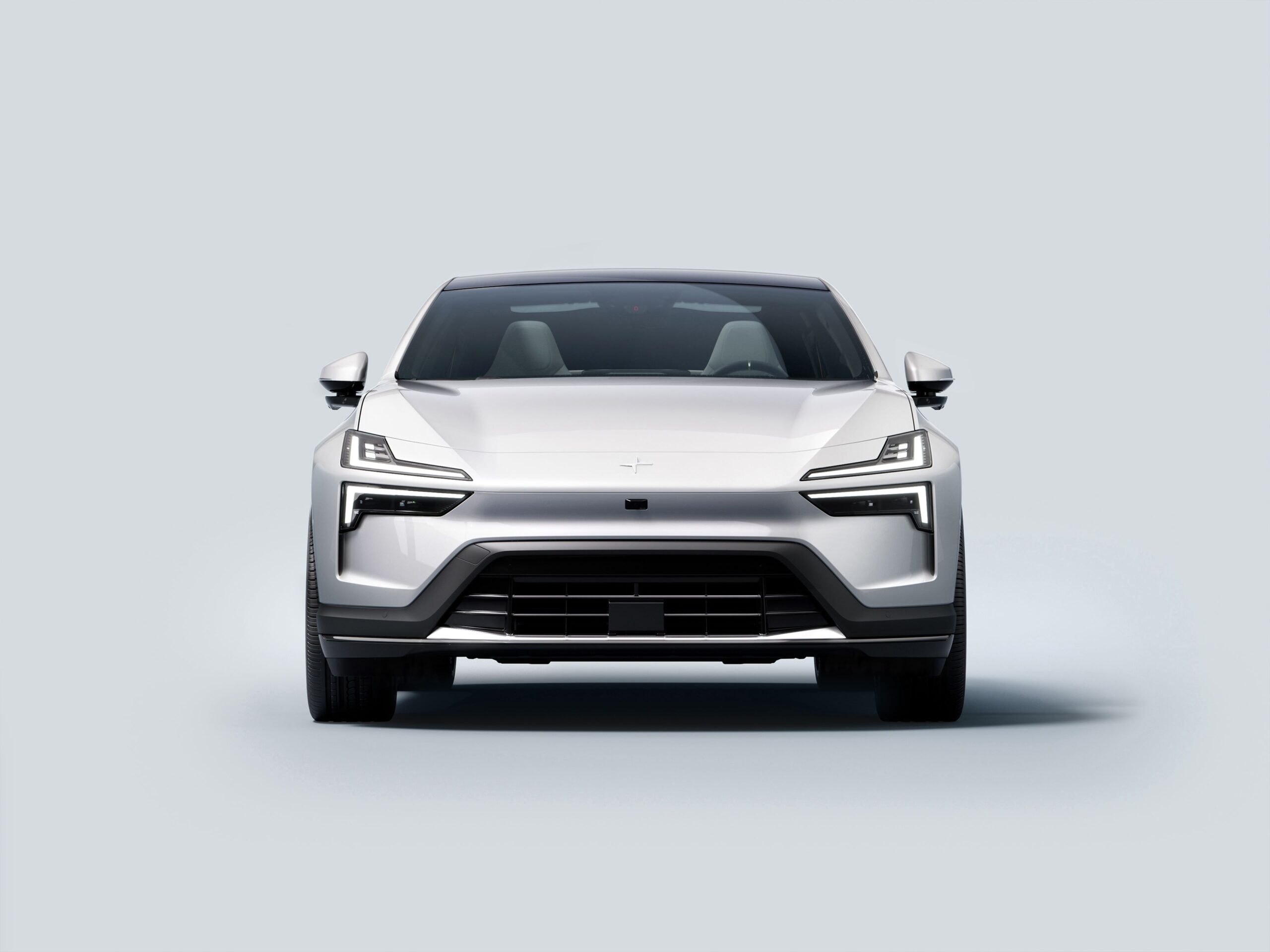 As a design-driven brand, the design of Polestar 4 sees the continuation of key elements first shown by the Polestar Precept concept car, coming to life. This includes eliminating the rear window which enables a new kind of immersive rear occupant experience, and the separation of the dual blade front lights with unique Polestar light signature – complemented by the Polestar emblem with millimetre-precision lighting from below.
Aerodynamic efficiency is enhanced by the low nose, retractable door handles, flush glazing with frameless windows, rear aero blades and air flow optimisation around the rear light bar.
Built on the premium Sustainable Experience Architecture (SEA) developed by Geely Holding, Polestar 4 is a D-segment SUV coupé with a large body and long, 2,999 mm wheelbase. Overall length is 4,839 mm, width is 2,139 mm and height is 1,544 mm. The resulting generous interior proportions are especially evident in the rear, where occupants are cocooned in an intimate environment, with reclining seats. Adjustable ambient lighting that adds an extra dimension to the interior, inspired by the solar system, allows the driver to customise the driving environment.
The standard full-length glass roof is available with optional electrochromic functionality, allowing for opaque or transparent execution depending on the mood. Thanks to the elimination of the rear window, the glass roof stretches beyond the rear occupants' heads, creating a truly unique interior ambience. A secondary media and climate control screen is mounted between the front seats to enable rear occupant control.
The rear-view mirror is replaced by a high-definition screen that shows a real-time feed from a roof-mounted rear camera – enabling a far wider field of view than what can be experienced in most modern cars. The digital feed can be deactivated to allow drivers to instead see rear occupants if needed.
The interior and its materials have been designed around the theme of 'soft tech', drawing inspiration from the fashion and sportswear industries. Colour and material choices for Polestar 4 explore new executions for Polestar – including new exterior colours Storm and Electron, and a unique new interior colour, Mist.
Polestar 4 is the fastest production car the brand has developed to date. The 0-100 km/h sprint can be completed in just 3.8 seconds and maximum power output is 400 kW (544 hp). Motors are of a permanent magnet, synchronous design. Driving dynamics are true to the Polestar brand – sharp steering and handling responses result in a thrilling and nimble driving experience for all occupants.
Both dual- and single motor versions will be available, with single-motor versions featuring rear-wheel drive. Despite the high output and performance, control and confidence are always key factors to produce a responsible, everyday-enjoyable EV experience. Semi-active suspension features in the dual-motor version for an additional layer of adjustment between comfort and performance dynamics. Wheels range from 20 to 22-inches in size, depending on the version, with tyres supplied by Pirelli and Michelin.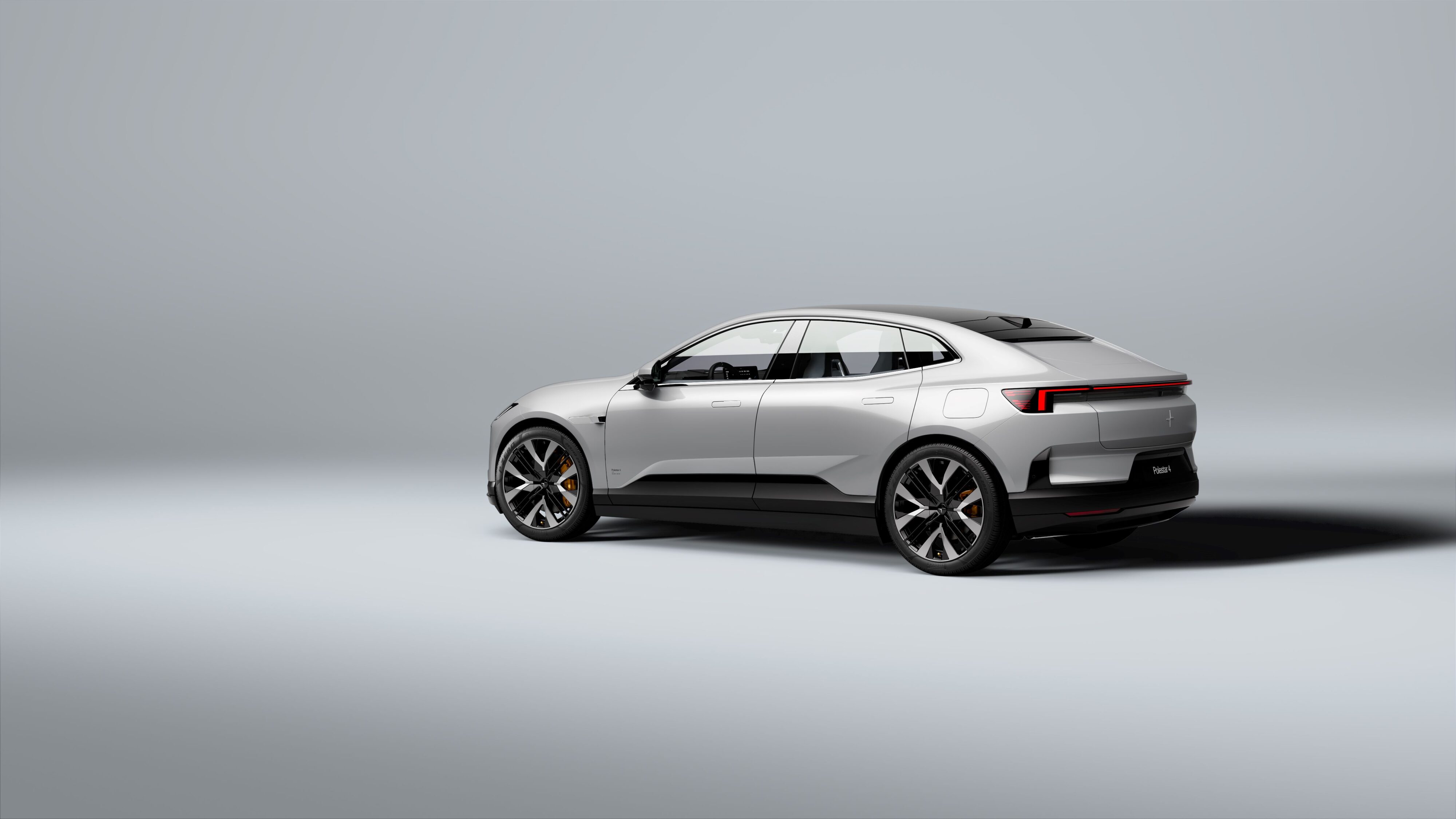 A 102 kWh battery is fitted to both long-range versions. The Long range Dual motor features 400 kW (544 hp), 686 Nm and a preliminary range target of up to 560 km WLTP. A disconnect clutch allows the car to disengage the front electric motor when not needed, to maximise range and efficiency.
Up to 200 kW DC and 22 kW AC charging is included for all versions, and the charge lid is motorised. Bi-directional charging is included, with vehicle-to-load (V2L) capability at launch providing for external devices to draw power from Polestar 4. A heat pump is fitted as standard, allowing the car to capitalise on ambient heat when preconditioning the cabin and battery.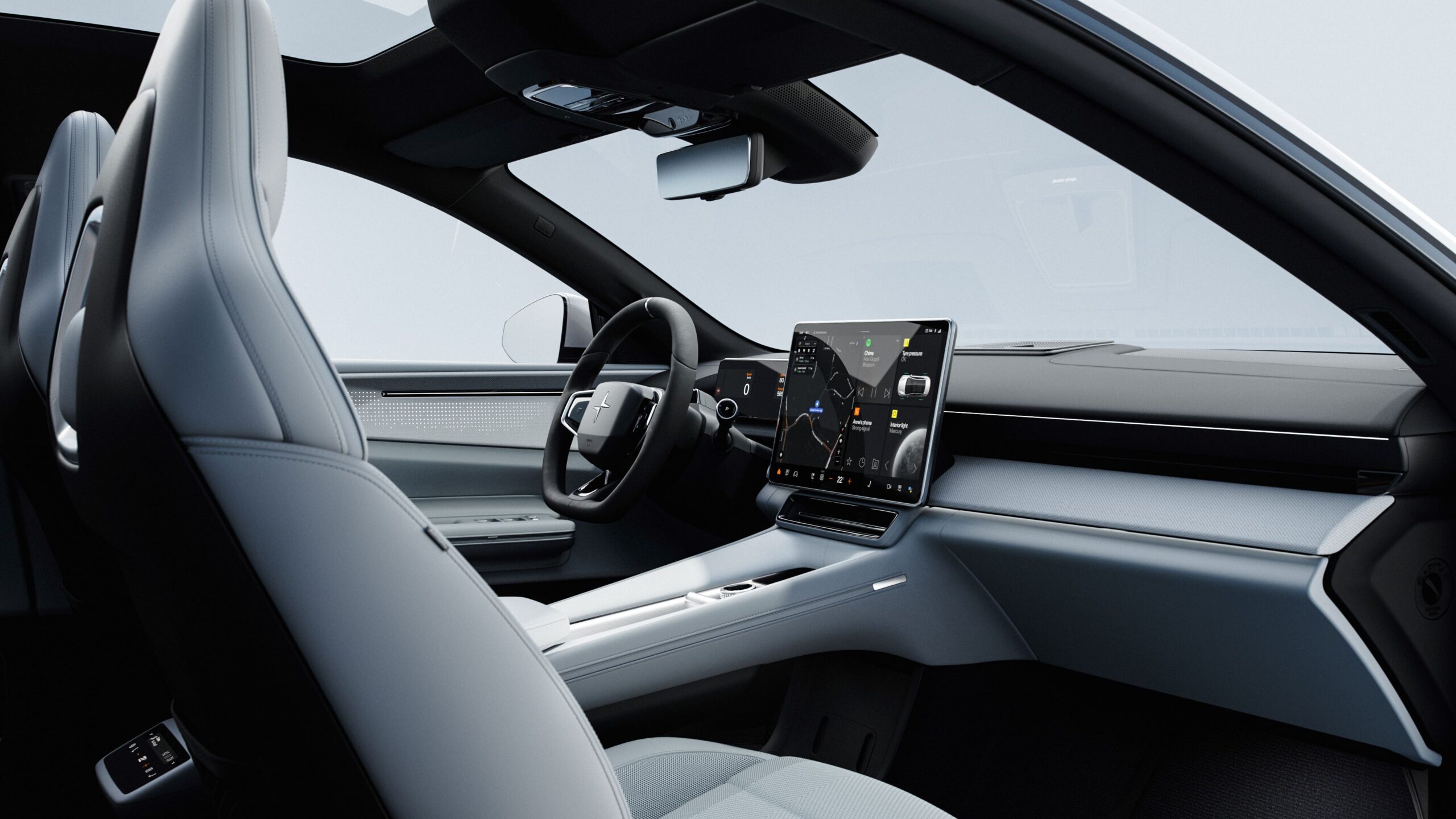 A new drive optimisation function allows the driver to select between range or performance driving modes in the Long range Dual motor version. Performance mode sharpens up responsiveness from the powertrain and engages both motors at all times for full power delivery and best performance. Range mode prioritises efficiency, adapting the powertrain to a calmer style and forces use of only the rear motor.
The Long range Single motor version features a 200 kW (272 hp) and 343 Nm motor at the rear and preliminary range target of up to 600 km WLTP.

Polestar continues to push technology towards a more entertaining, connected and autonomous future in all its cars. In Polestar 4, the infotainment system powered by Android Automotive OS and the Snapdragon Cockpit Platform now utilises a 15.4-inch landscape-oriented screen.
With Google built-in, including Google Assistant, Google Maps and Google Play, Polestar continues to offer a leading connected experience. The close collaboration with Google allows Polestar to keep pushing the boundaries of the system.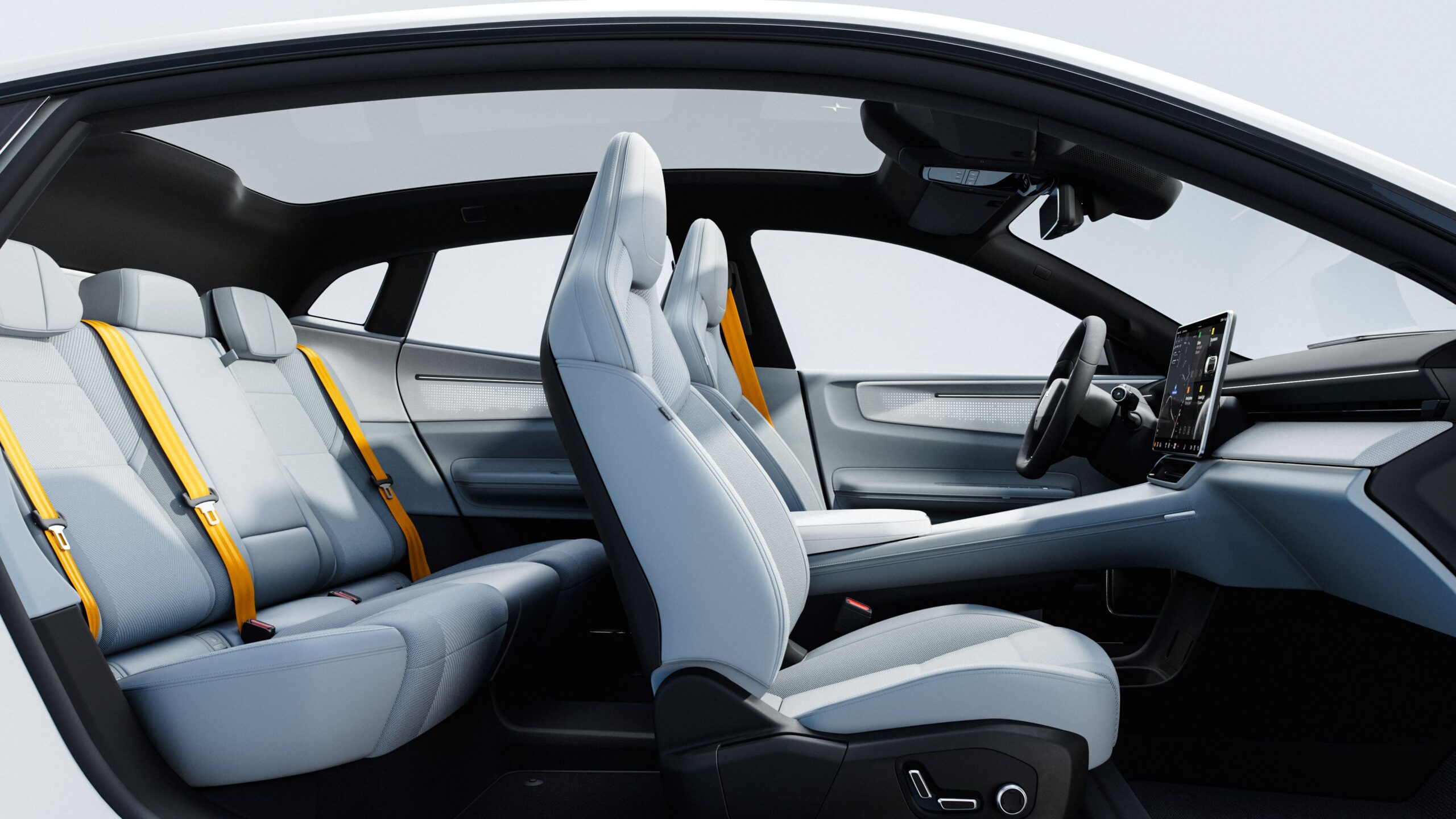 A Harman Kardon audio system is available as an option with 12 speakers and 1,400-Watt channel-hybrid amplifier. An additional two headrest speakers are added to each front seat with the optional Nappa Pack– raising the total to 16. Naturally, Apple CarPlay is included.
As with all other Polestar cars, regular over-the-air (OTA) updates allow for new features and improvements to be sent remotely to all vehicles, removing the need to visit a workshop to gain the latest software.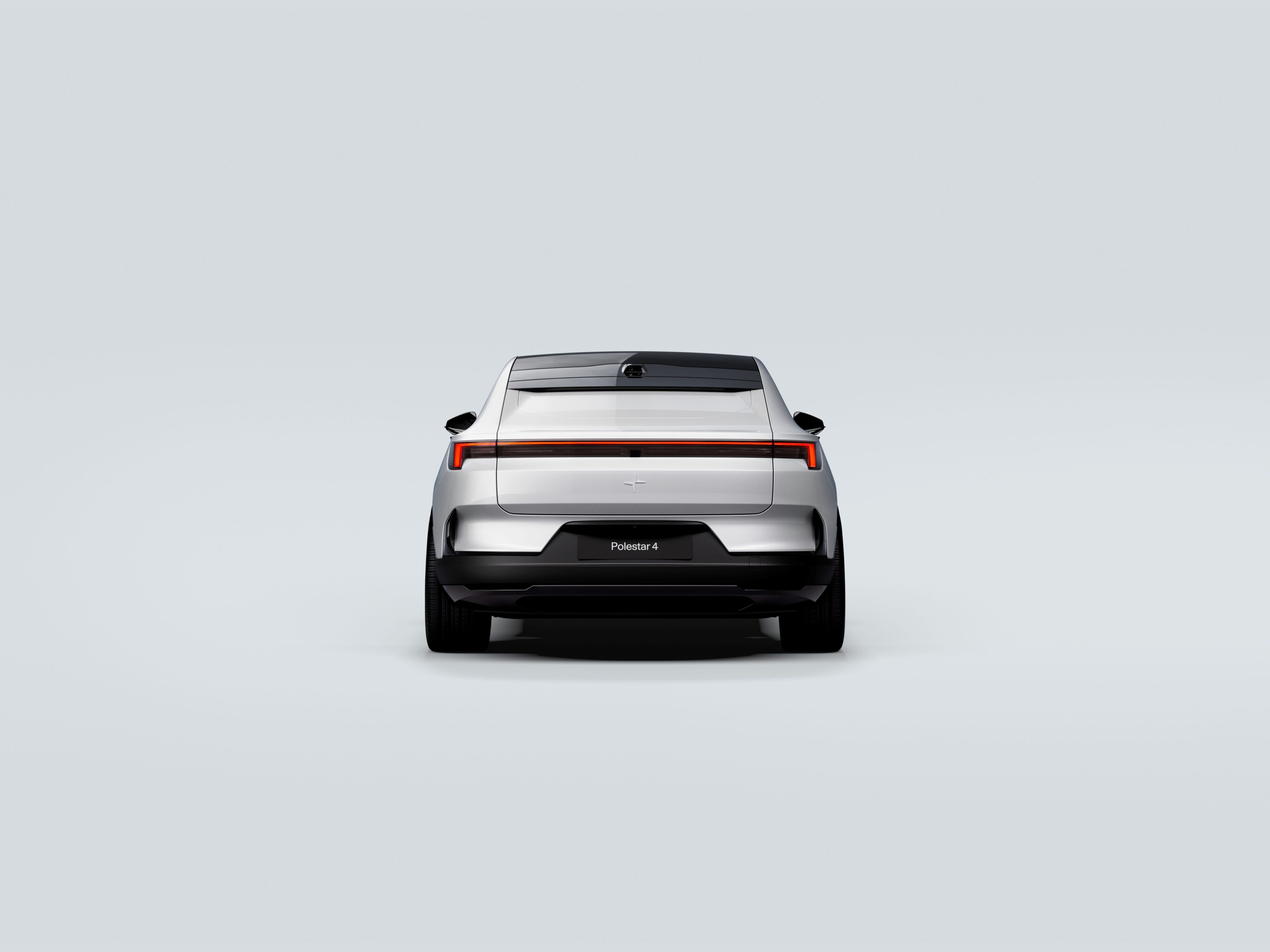 NZ specs, pricing and launch dates have yet to be confirmed.