By now you would be fully aware (I hope) that there's an all-new VW Amarok in New Zealand, what's more, there are three models to choose from, talk about being spoilt. Anyway, to help us figure out which Amarok would suit us best, VW New Zealand has given us almost the whole set to work, rest and play in. Matt and Harry have already taken a look at the Aventura, so I was handed the keys to the Style – well I am trucking stylish.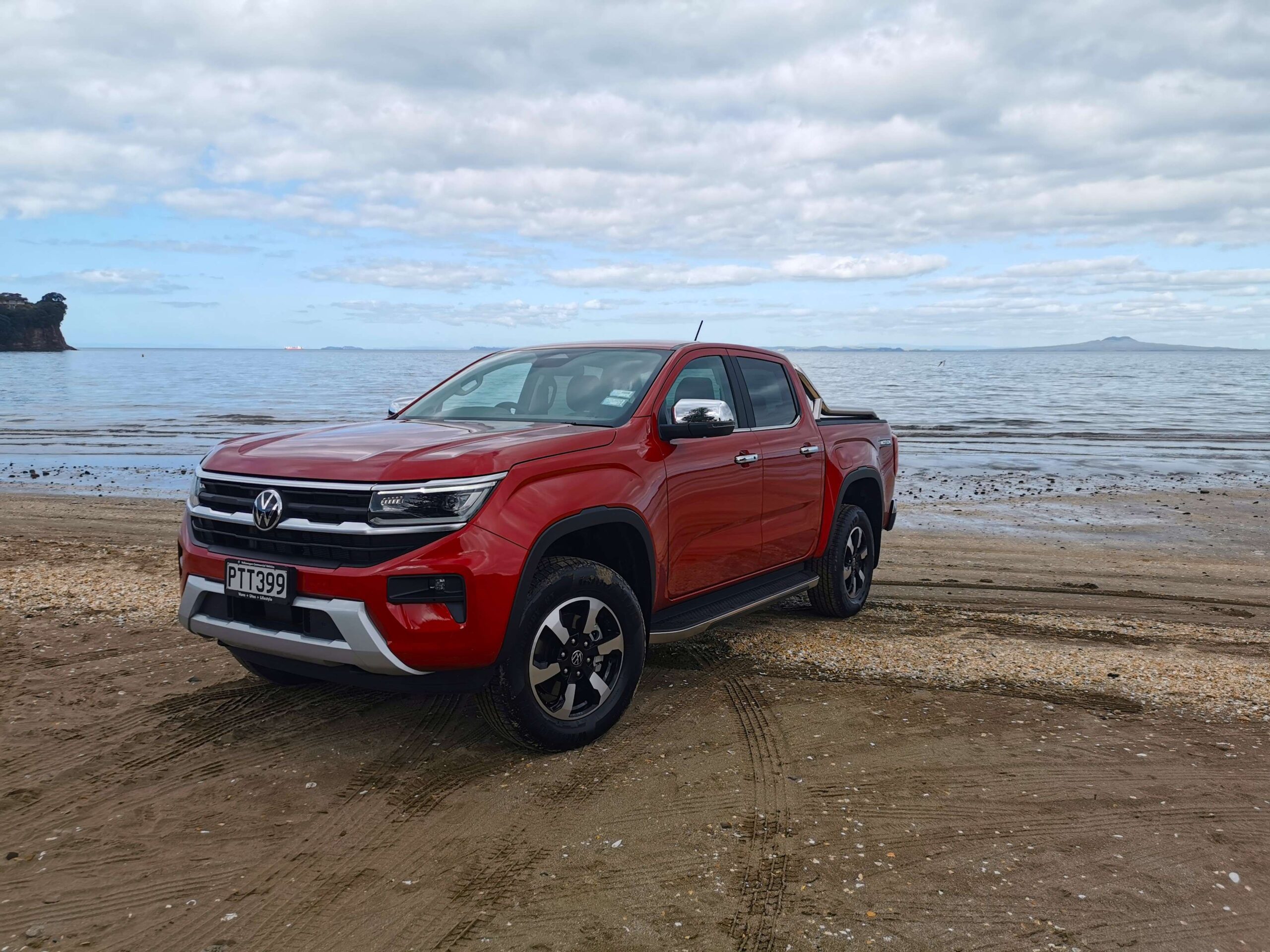 As I said, the new Amarok comes in four variants, Life, Style, Aventura and PanAmericana, the first two are powered by a 4-cylinder and the latter two by a V6, so you'd think that I'd be less than happy to have a truck with two less pots, and on the face of it you'd be right – that is until I drove it.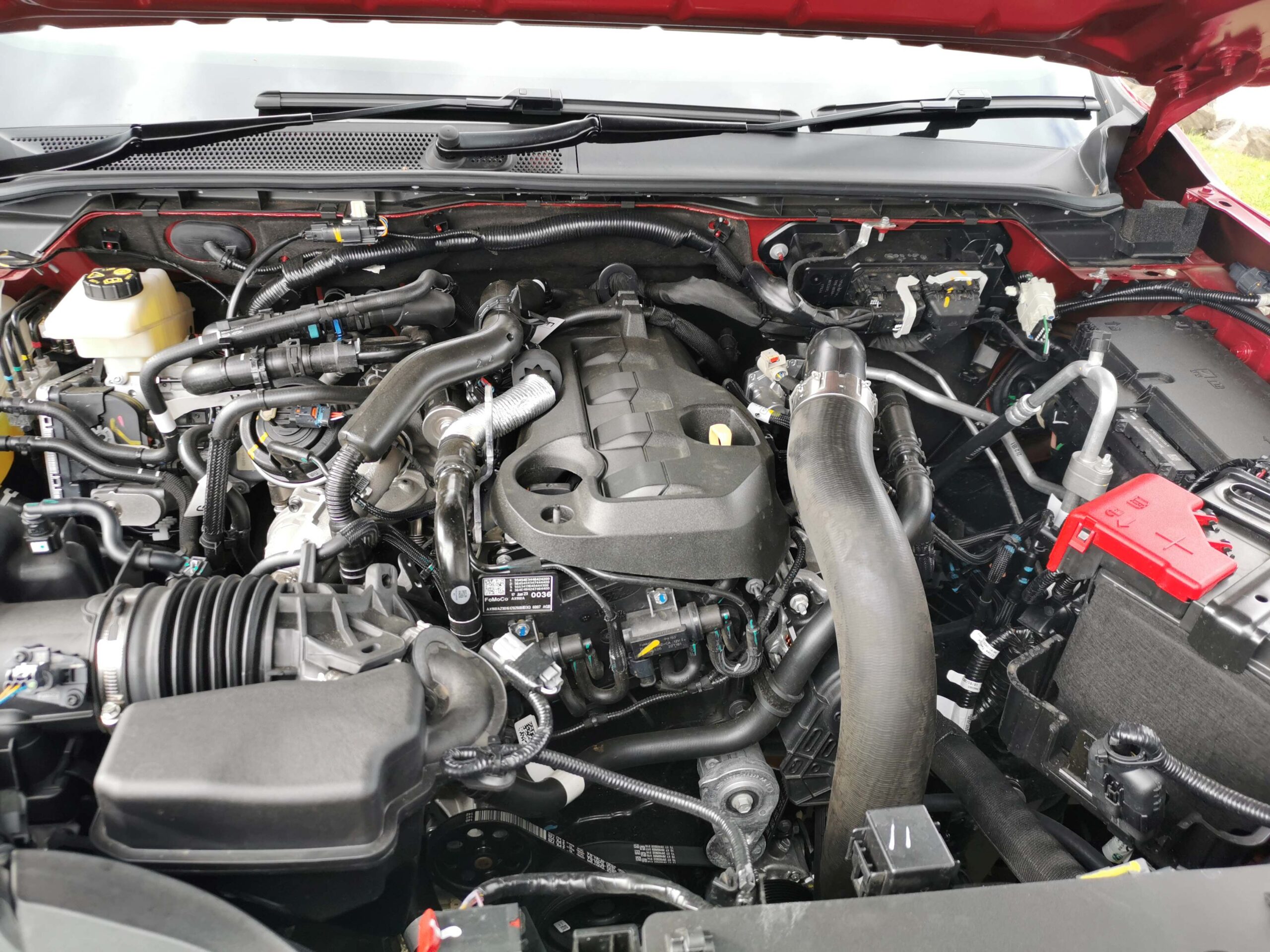 Now don't get me wrong, the Amarok Aventura is a powerful beast with a 3L V6 diesel engine that produces 184kW and 600Nm and has a V-shaped note that I'm sure you appreciate, BUT, the Style is no slouch either. It may have two-cylinders and 1,000cc less, but it still creates a whopping 154kW/500Nm, so there.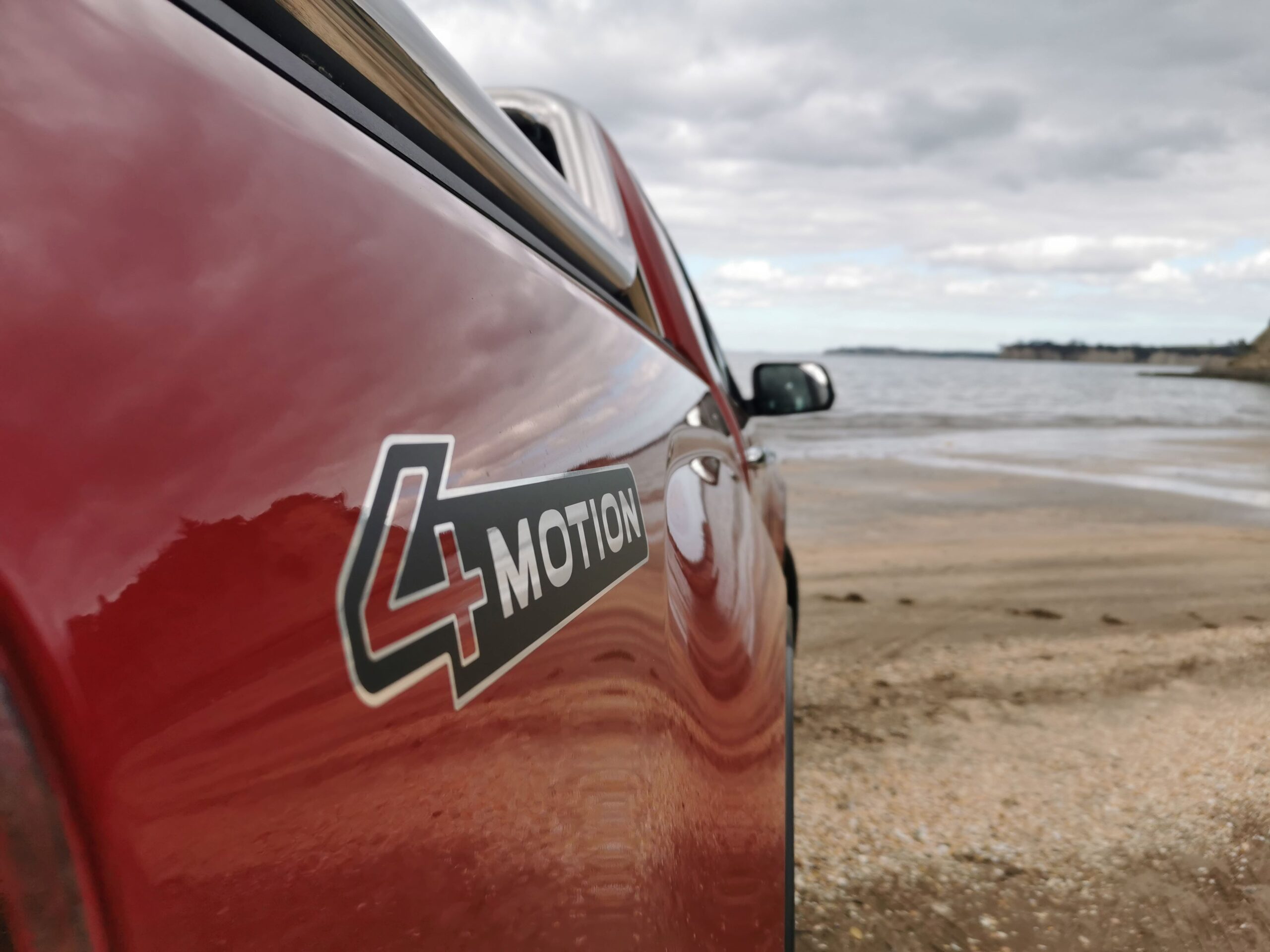 Both the Aventura and Style have a 10-speed transmission and an 80L fuel tank, however, the Style takes longer between pump refills as it consumes diesel at 8.3L/100km (vs 9.6) and emits gases at a rate of 218g/km (vs 254).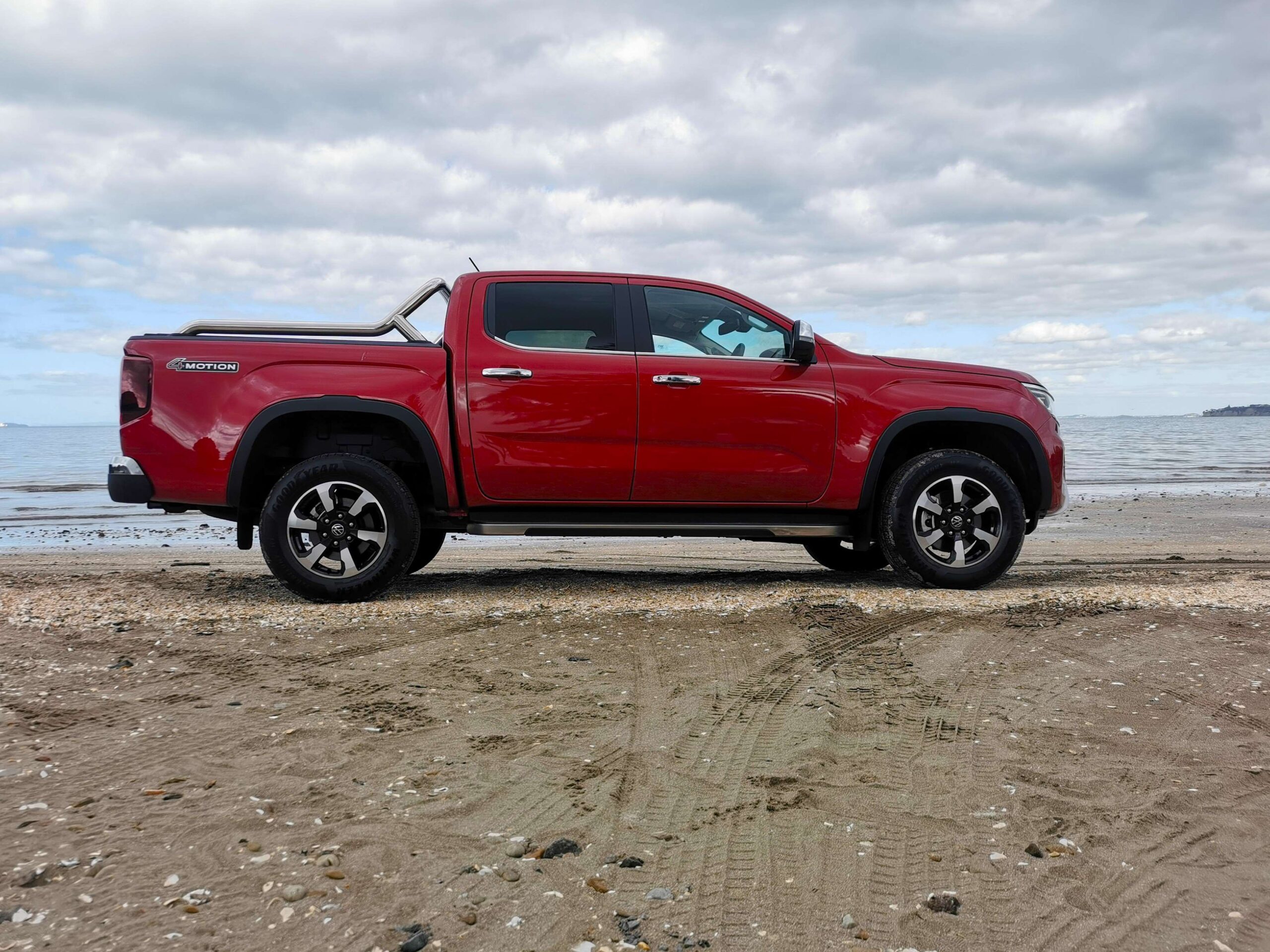 Of course the dimensions are equal (the Style is 61kg lighter) and so too are the towing capabilities, with both being able to tug 3,500kg behind (braked), however, the Style can carry more than its fair share of the load, boasting 945kg payload, 40kgs more than the Aventura!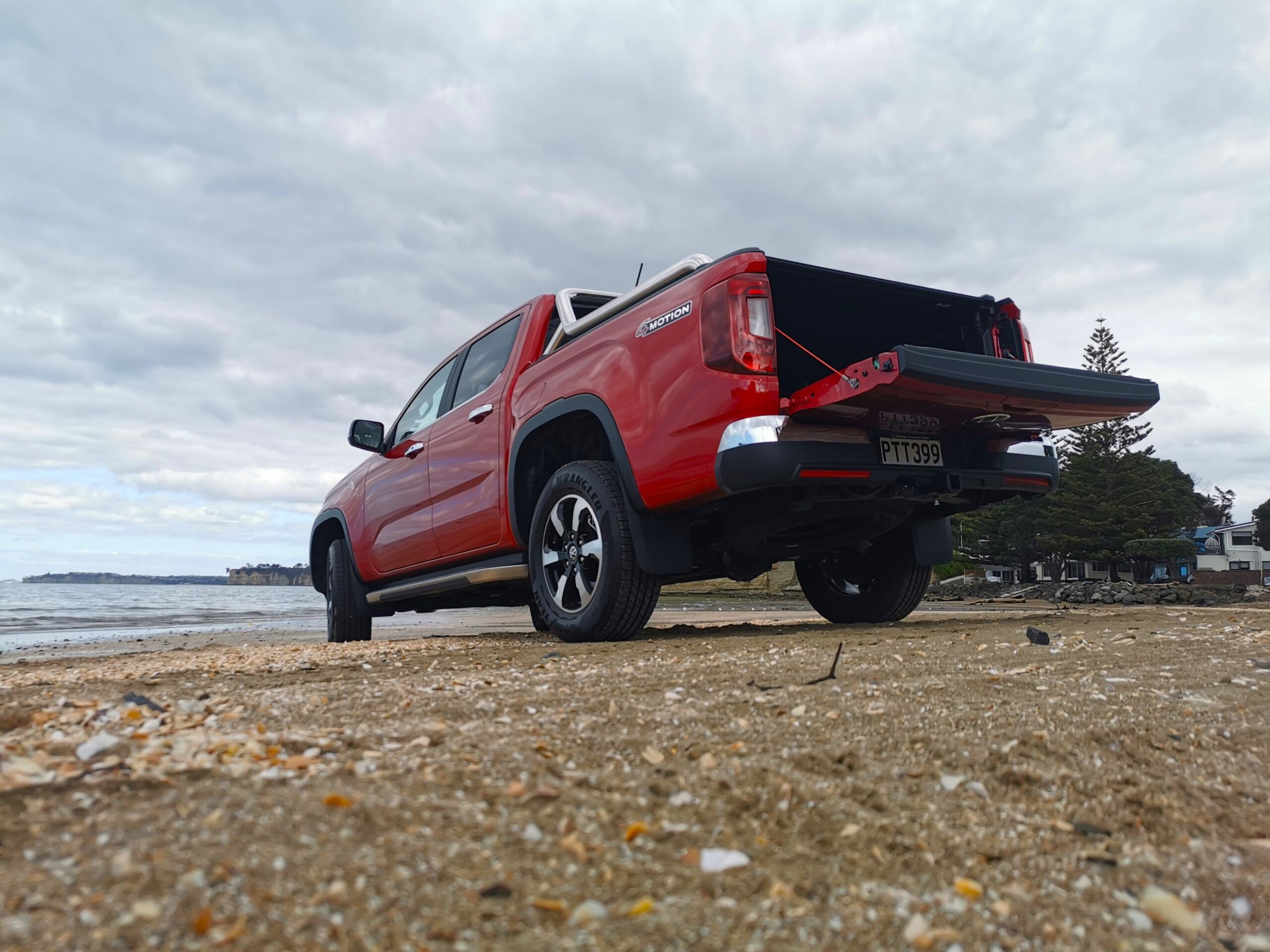 Then there's the Style's, style. My review model came in lucid red, which is actually quite a different look for a hefty truck, yet the Amarok carries the hue with, yes you guessed it, style, but you can also choose Agate Black, Carbonite Grey, Diffused Silver, Frozen White, or Moondust Silver, should red not match your eyes.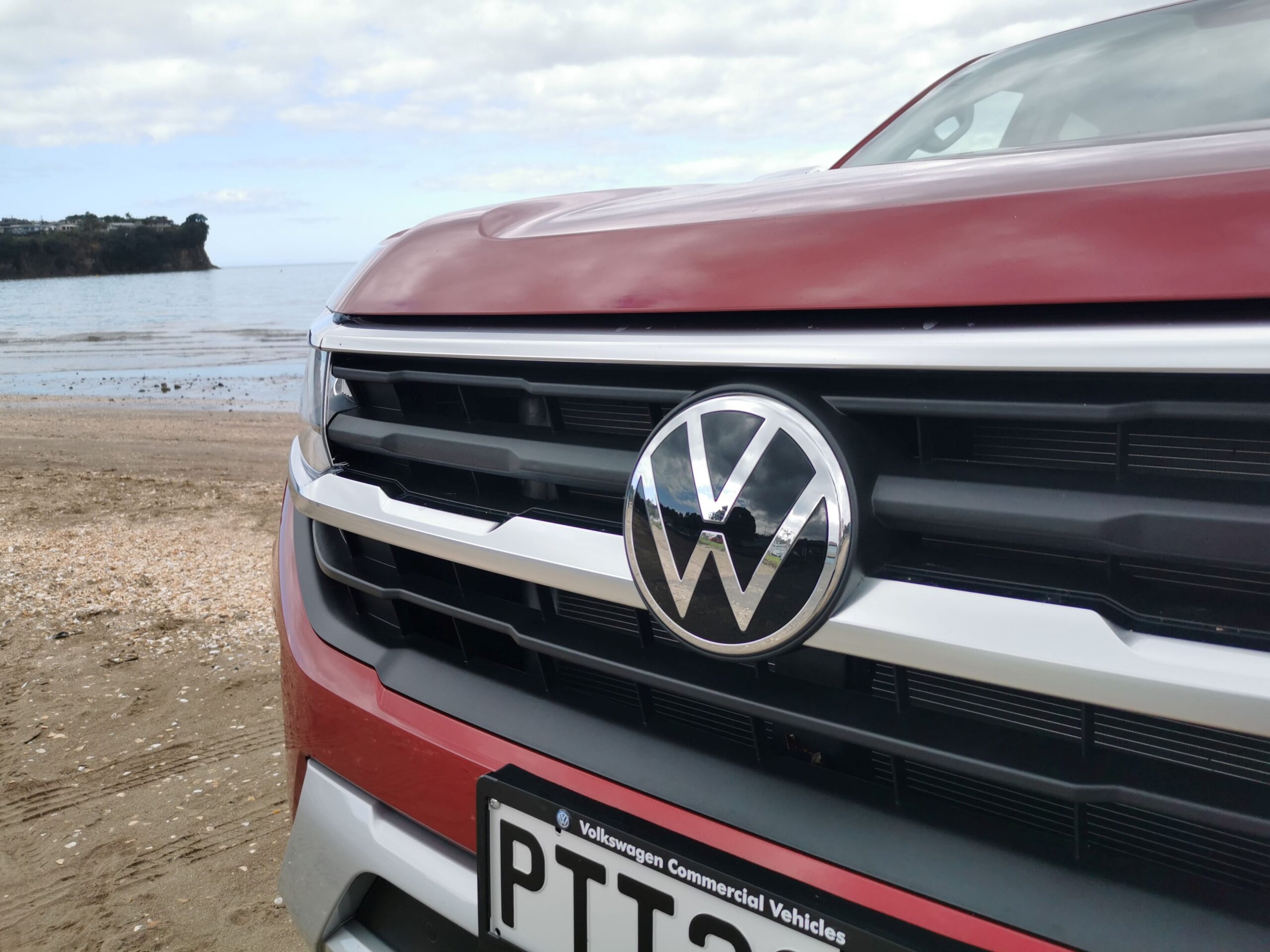 Lighting the way ahead of the Amarok Style are VW's IQ.Light Matrix LED headlights with LED daytime running lights, and there are chrome accents in all the right places including the grille, side steps, rear bumper and sports bar, plus the Style rides on handsome 18-inch Amadora Alloys.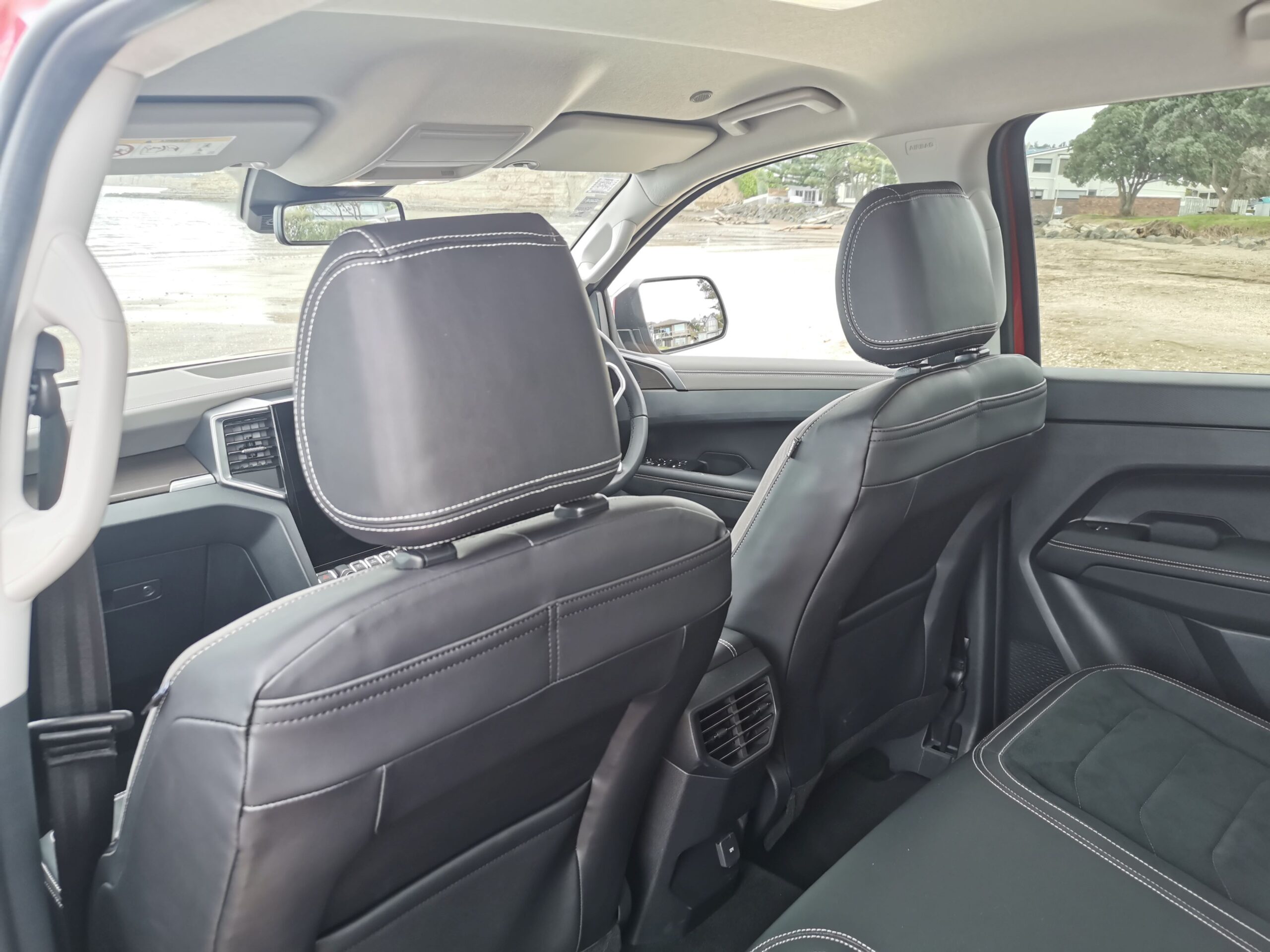 The interior has its own sense of purpose too, with 'ArtVelours' Upholstery (easy on the eye and to wipe clean), stone grey headliner and a unique trim around the gear stick – and that's before you venture into the 12-inch infotainment screen or 12.3-inch Instrument Cluster Display, yes my friends it has those too.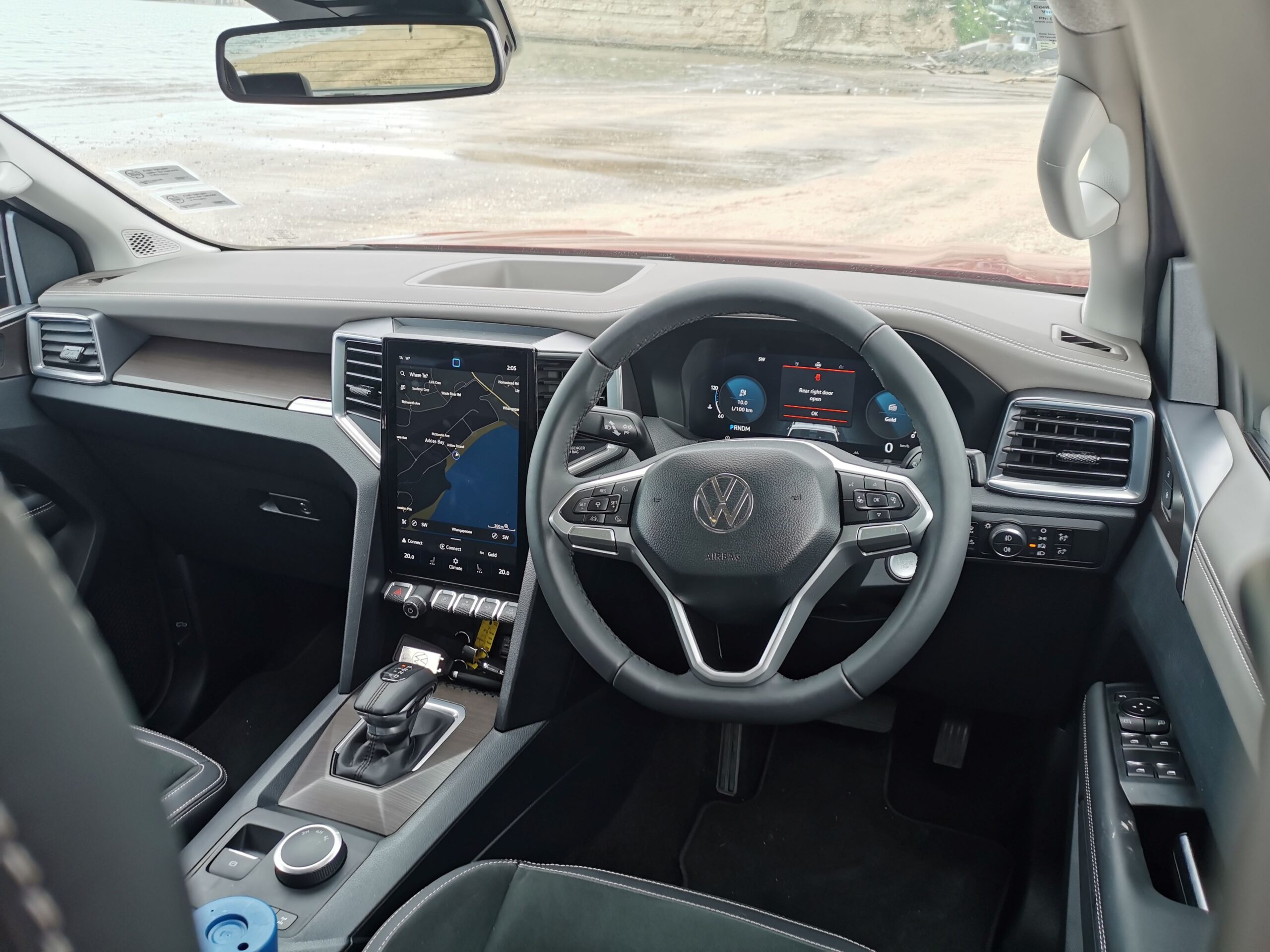 I had the Amarok style for a week and that meant it went everywhere with me, (and the family – sigh). The large ute filled up my driveway, it really is a substantial truck,and shopping bays moreso, however, with rear cross traffic alerts and a myriad of other driver and safety aids (it a 5-star ANCAP), navigating around the town was a simple affair – it even comes with navigation.
On the highway and open road, the Amarok Style is a bold unit, its large frame and high riding position ensures that you are noticed and nothing ventures into your lane. The adaptive cruise control is a set and forget system and the instrument cluster will show all up all the vehicles around you should you care.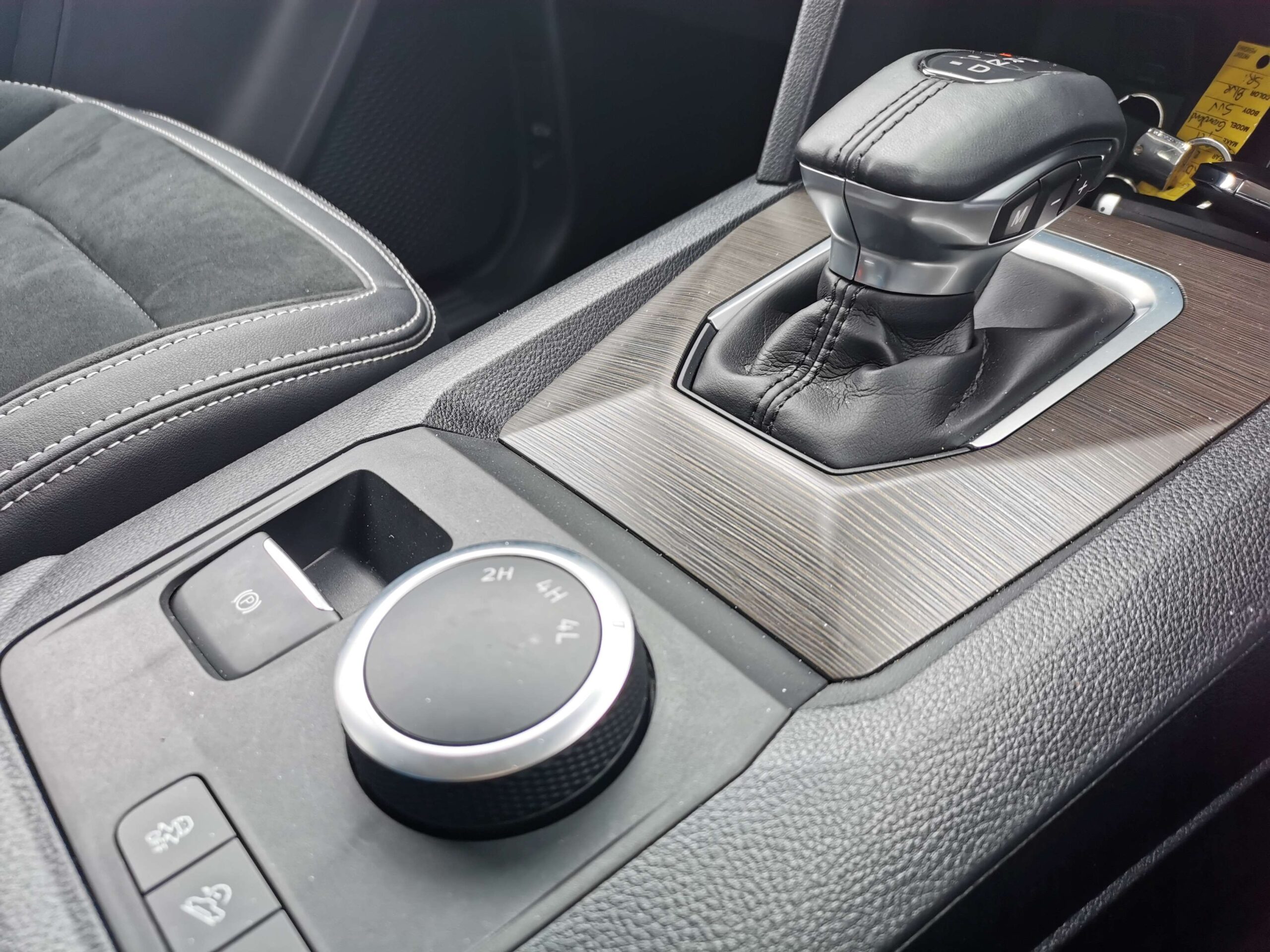 Being a somewhat typical city-dweller, I didn't find the need to use any of the Amarok's obvious off-road capabilities. The puddles weren't deep enough to test its 800mm wading depth and my driveway barely even spilt my coffee, let alone trouble its 30 and 26-degree approach and departure angles (nor its 217mm ground clearance).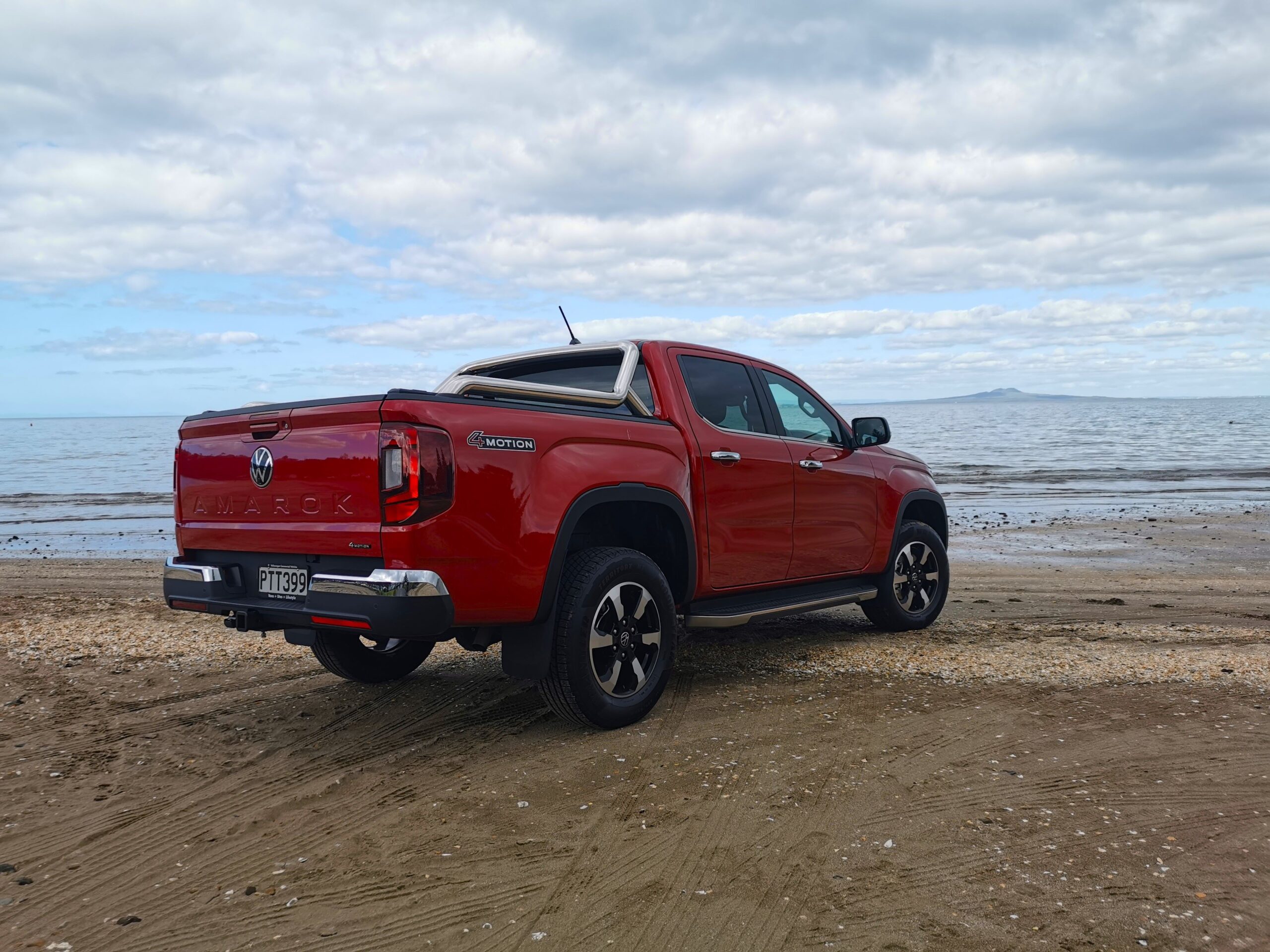 The Style comes equipped with VW's 4MOTION Part-Time 4-Wheel Drive (as opposed to the Aventura's 4MOTION Selectable 4-Wheel Drive), which can be used by a simple turn of a dial, however, I spent most of my time in 2WD mode, which, even in our current wet weather, felt more than comfortable in the corners and turns, I did switch the lane keep assist off, but that's just the way I prefer to drive.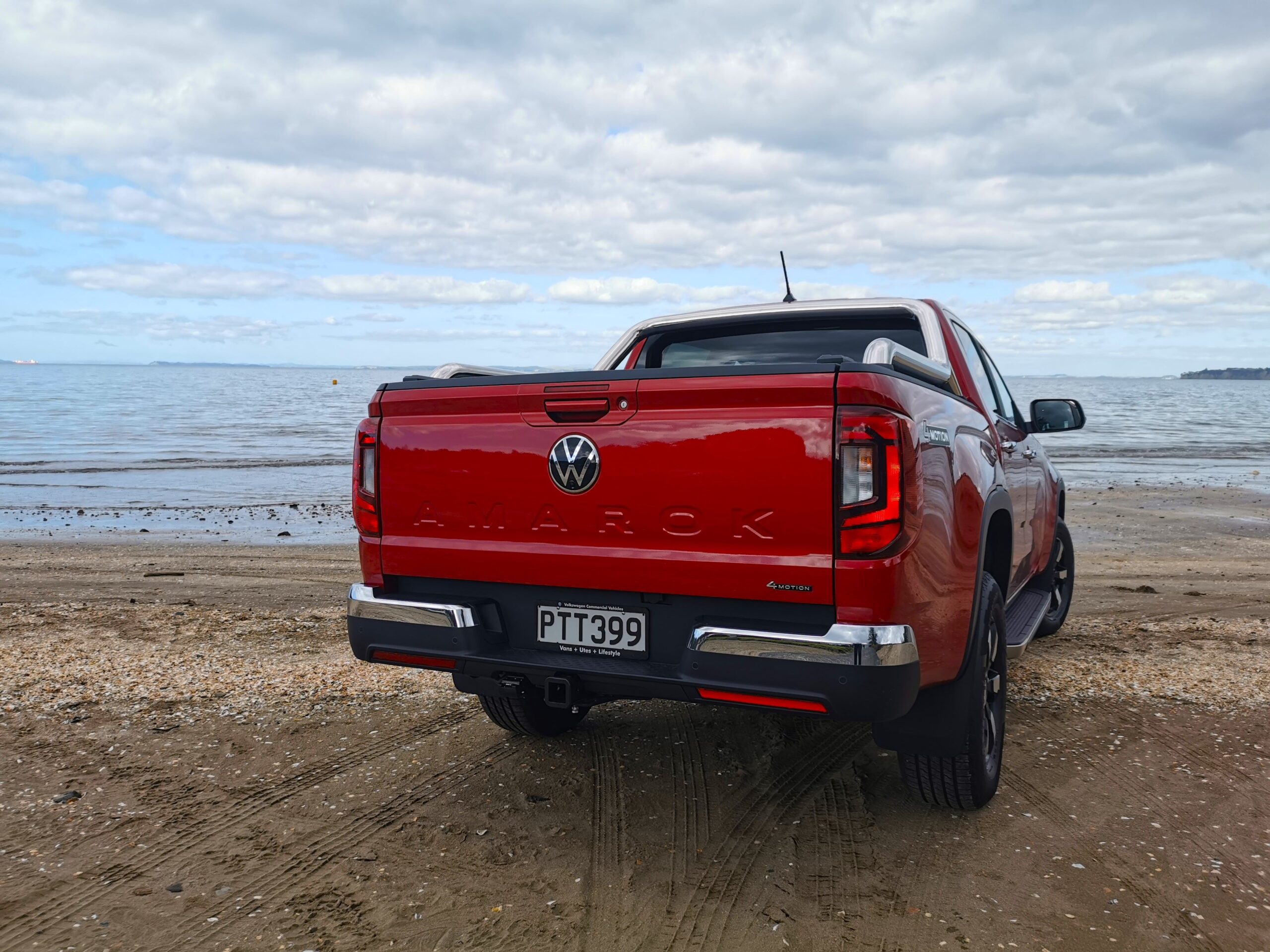 The Amarok Style may sit below the 'top of the line' PanAmericana/Ventura duo, but it doesn't feel lacking in any area. Its looks are neat enough to be comfortable on a building site or at a 5-star hotel and has better furniture than many a flat (possibly bigger too). Oh and did I mention its capabilities? This may very well be the pick of the new Amarok bunch.