For some time, Toyota have been getting very cross with their own range. By "cross" of course I don't mean seething with anger at their own models, but by adding crossover SUV variants of their already immensely popular superminis and family hatchbacks. You only need look at the likes of the C-HR and recent Yaris Cross to get the gist. Now there is a third album. A cross variant of the most iconic mainstream Toyota of all, the Corolla.
Yep, the new Toyota Corolla Cross. Sitting between the C-HR and RAV4, the Corolla Cross is a larger and higher riding version of the Corolla hatch. The Corolla Cross range consists of four grades, the entry level front-wheel drive GX, the GXL, and the top spec Limited in both 2WD and AWD guises. Prices start at a Toyota Driveaway Price of $41,990 and end with my test car, the Limited AWD at $51,990. Sadly, due to the changes in the Government Clean Car Discount scheme, the Hybrid only Corolla Cross, no longer qualifies for a rebate.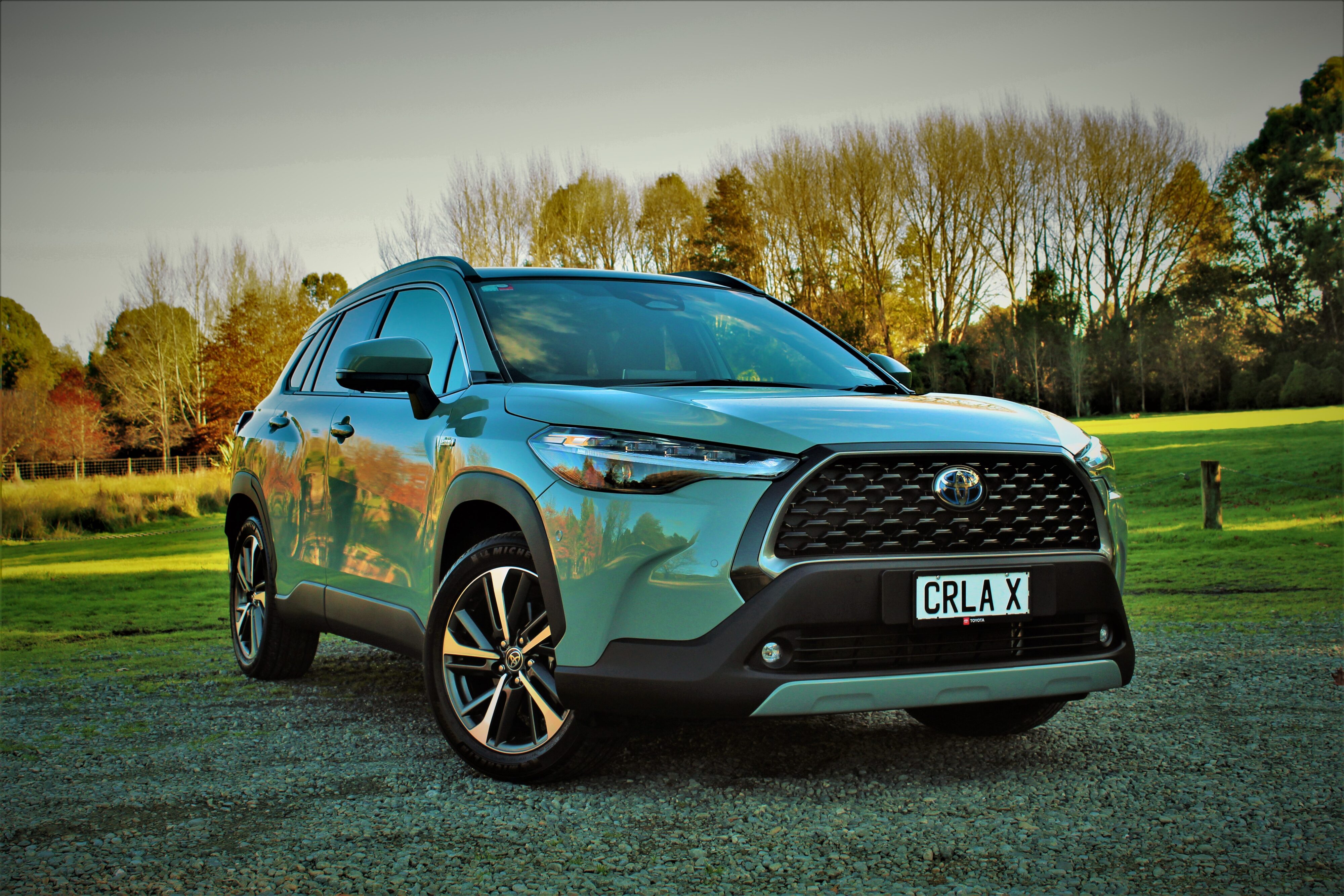 All models get the same 2.0L four-cylinder petrol engine conjoined to Toyota's fifth generation electric hybrid system. The addition of the hybrid system for all four models means power has increased by a considerable margin over the petrol variants of the Corolla hatch and wagon. Toyota claim a combined 135kW of grunt over the regular 112kW and 190Nm of torque. Toyota's E-CVT transmission is on hand and combined fuel consumption is rated at 4.8L/100km for the FWD cars and 4.9L/100km for my AWD Limited. CO2 emissions also sit at 107g/km and 112g/km respectively.
On the looks front, the Corolla Cross is more square-jawed when compared to the Corolla Hatch. It sports punched out front and rear haunches and a pair of frowning LED Headlights and grill. Its a focused and aggressive stance but this writer can't help but think of Parks and Recreation's Ron Swanson when looking at the front. There are plenty of durable materials to showcase its soft roading ability and the Limited gets 18-inch dark grey alloys and grey accents.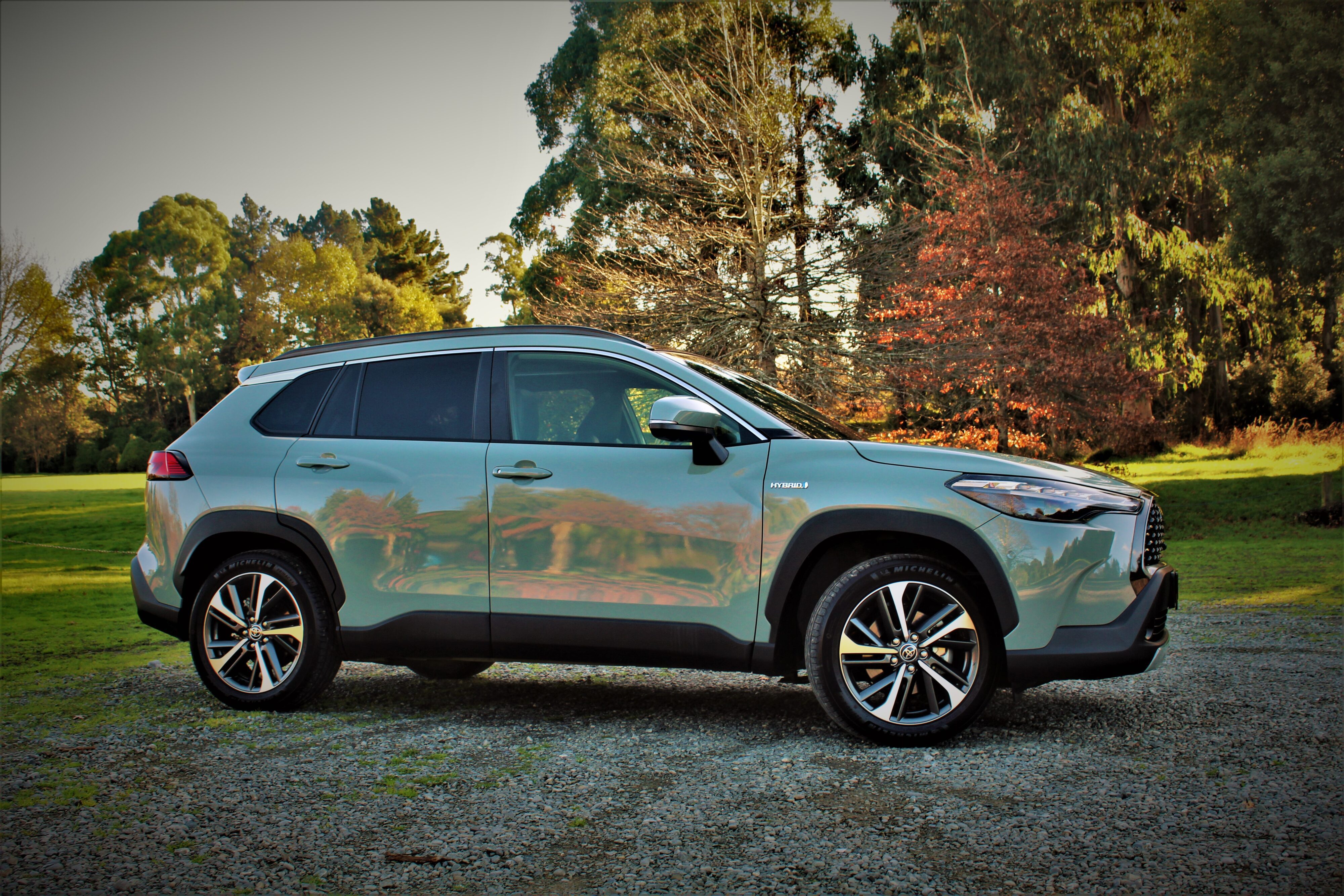 The Corolla Cross is based on the same TNGA-C platform as the regular Corolla, but with added ground clearance of 160mm. It is also much larger and underneath receives a more bespoke suspension configuration. MacPherson struts are used for the front on all Corolla Cross variants while the AWD Limited featured here gets a trailing arm double wishbone setup. This allows the left and right rear wheels to move independently to each other. More on how this feels in a tick.
Inside its very much a case of a Corolla double take. Aside from sharing plenty with its hatch counterpart, the ergonomics are first rate. All the switchgear feels well put together and the extra use of leather and other quality materials do not go unnoticed in the Limited.
Tech levels are good with Limited getting a 10.5-inch colour touchscreen display, leather seating of which the drivers and front passengers offer two-stage heating, a heated steering wheel, wireless charging, a full-length panoramic roof, electric tailgate, a very clear and concise 12.3-inch full digital instrument cluster and a premium JBL sound system. The latter of which does a fine job of belting out the likes of Genesis.
Naturally Toyota's full Safety Sense Suite is on hand once again. This includes Pre-Collision Safety systems for vehicles, pedestrians, bicycles, and motorcycles, Blind Spot Monitoring, Rear Cross Traffic Alert, Intersection Turn Assist, Emergency Steering Assist and the Limited gets Parking Sensors front and rear, Advanced Park feature for automatic parking and a Panoramic View Monitor system with underfloor view.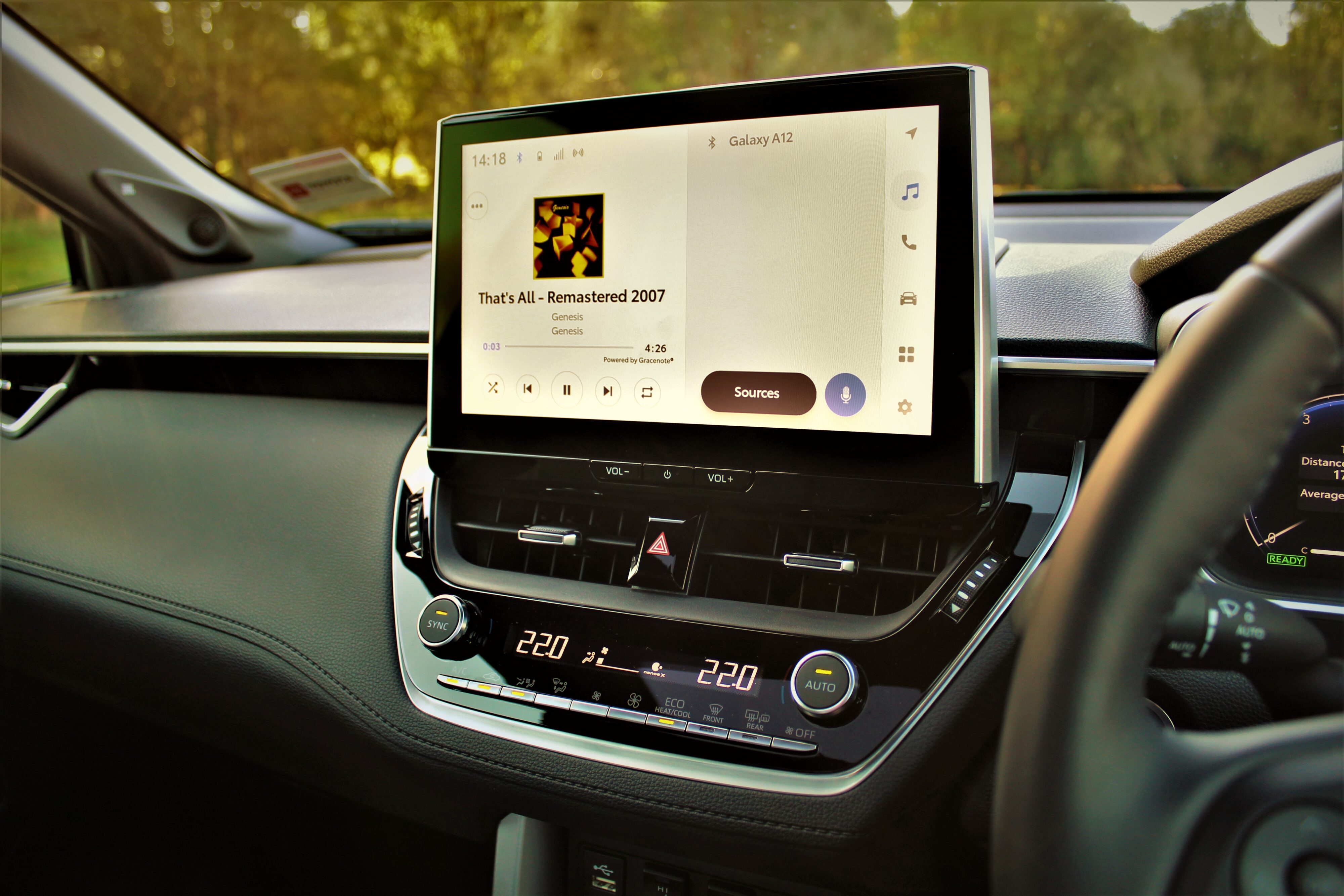 This gives the driver a very clear 360-degree view of your entire surroundings. Something that wouldn't have been out of place on a car costing four times the price is now available on a mainstream urban SUV.
As you might imagine, interior space is more generous in the Corolla Cross. Entry and exit for rear passengers could be improved by allowing that rear door to open slightly wider, but once inside there is ample head and legroom. Boot space is rather generous at 428L and the Corolla Cross also sports an un-braked towing capacity of 750kg.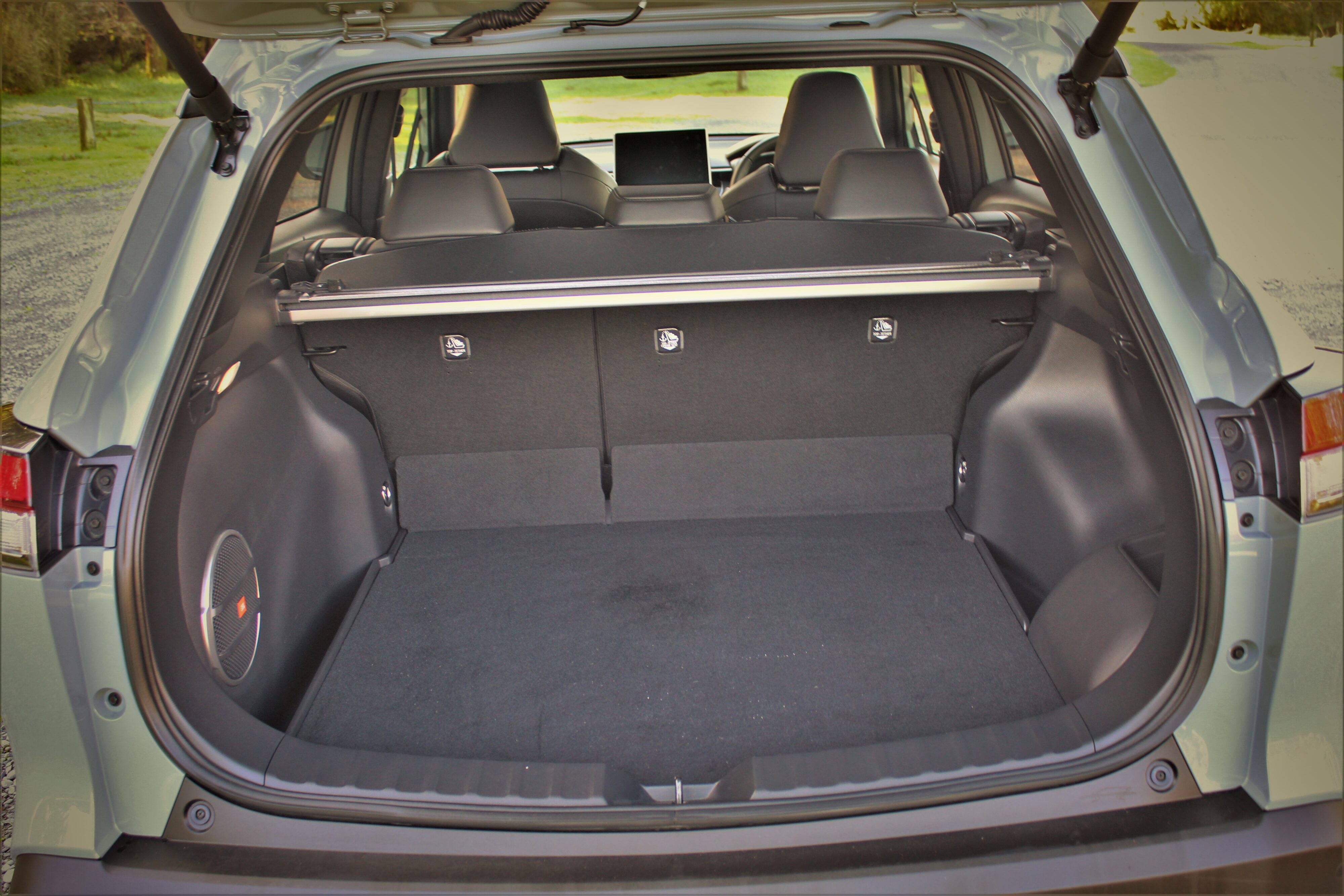 Getting underway, the Corolla Cross Limited feels a more refined beast than the GXL. It might have something to do with its plusher surroundings, but it honestly does feel like its twice the car. Its frugality is also worth mentioning. Some hybrids are happy to creep forward for a few moments before engaging the ICE, but the Corolla Cross seems quite happy to silently motor on electric power to the urban speed limit before firing up the four pot.
When you hoof it along, it doesn't make the nicest engine note higher in the rev range, but then again, you do spend more of your time see-sawing between electric silent running and petrol power. It tips the scale at 1930kg but the Limited doesn't feel like a heffalump. For sure, its not featherweight but it feels lithe nonetheless.
Thanks to those suspension upgrades, the Limited serves up a plush ride and doesn't feel unwayward in the corners. Sometimes cars like this tend to feel somewhat floaty when it gets twisty, but there was little to complain about here. I fluttered around in Sport mode several times but most of the time was spent in Normal and Eco mode.
In summary, the Corolla Cross is well sorted and welcome addition to the namesake. The Limited might cost the most but for me it's the one to go for. The GXL is nice, but the Limited feels like so much more car. Toyota getting "Cross" with the Corolla certainly wasn't a bad thing.
RATING: 7.5/10