You could say that the good 'ol ute has changed a lot over the years. As well as moving off of the farm, becoming domesticated (and becoming VERY popular), across the board it's been given more horses, been given more technology, been made safer and more aware of its surroundings and also (in many cases) been given an 'options' cupboard that you could get lost in. In short, utes have become posh and Ford New Zealand have just launched an extra special 'limited edition' one with a raft of goodies, it's called the Ranger Wildtrak X.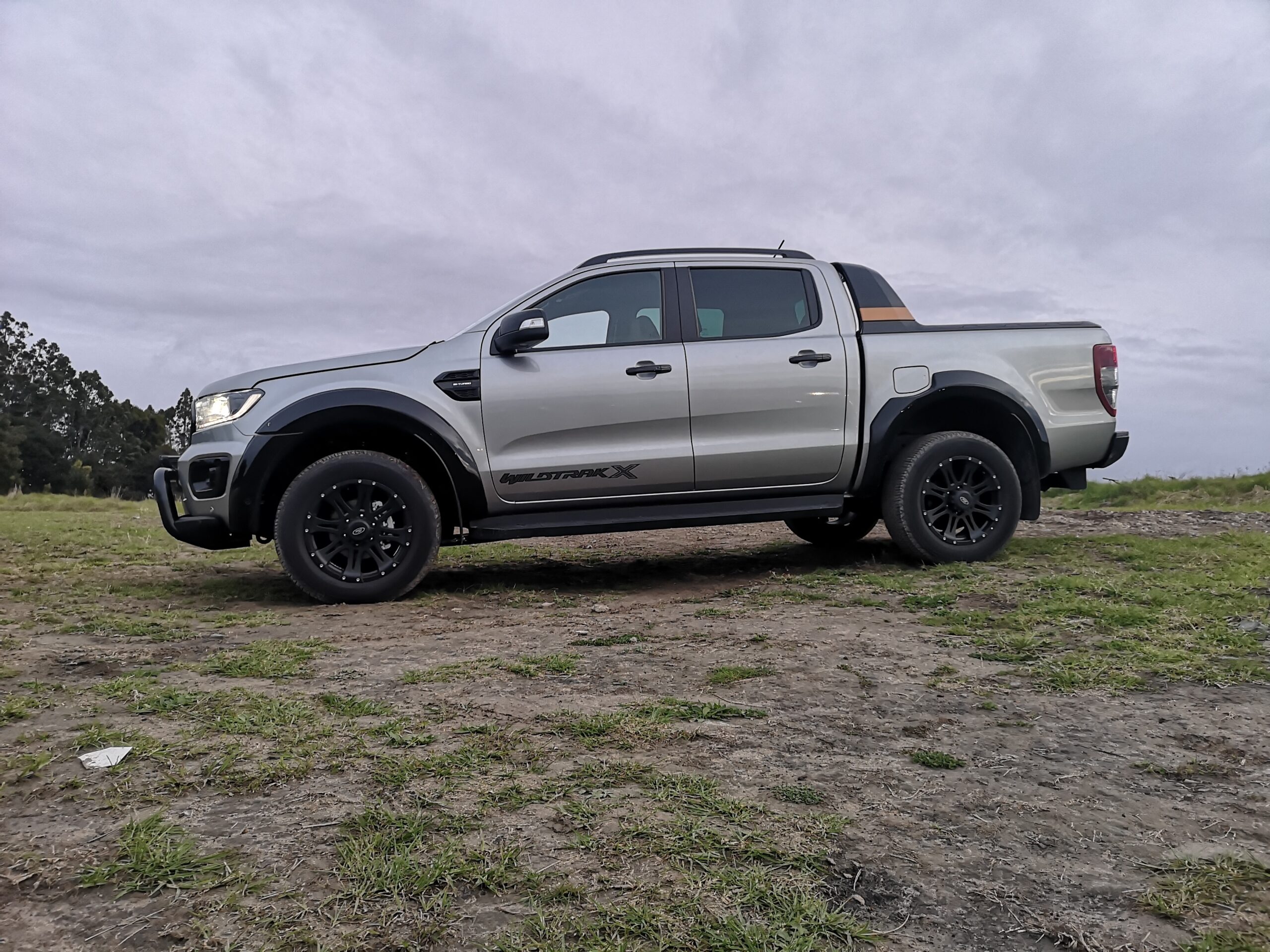 It's big, bold and aggressive looking sitting on rather unique looking black 'exposed-rivet' 18-inch alloy wheels that have a +35mm offset and are shrouded by extra wide flared arches to offer up a wide looking stance.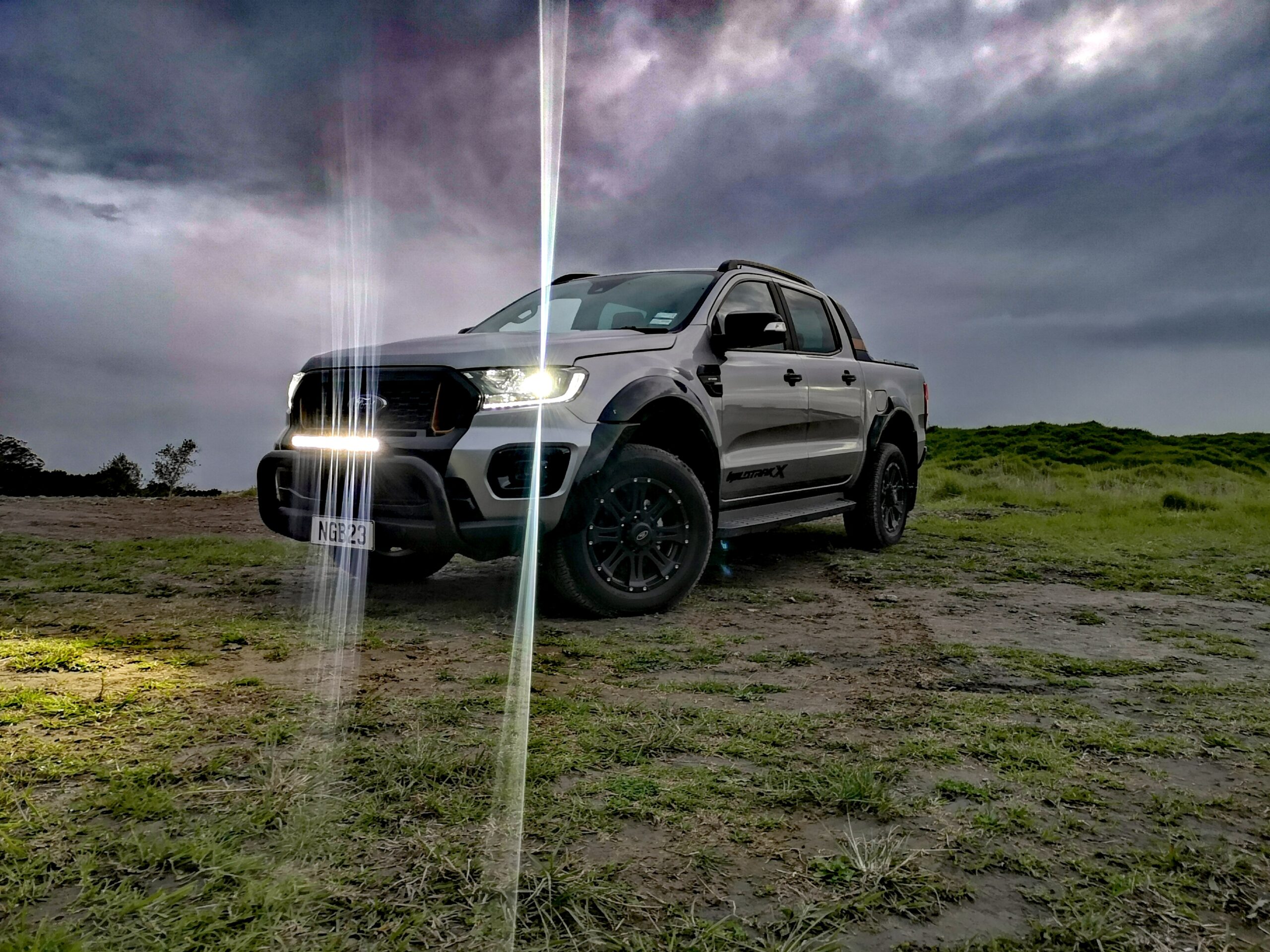 As I said, Ford have opened up the accessories cabinet on the Ranger Wildtrak X and added in around $7,000 of desirable extras, including a black as night nudge bar below the new Ranger grille, strapped on an LED light bar for improved night-time vision (and because who doesn't like a light bar), an ebony Black rear sail plane (sports bar) which is seamlessly integrated with the standard power roller shutter, illuminated scuff plates and unique seat trim with accent colours.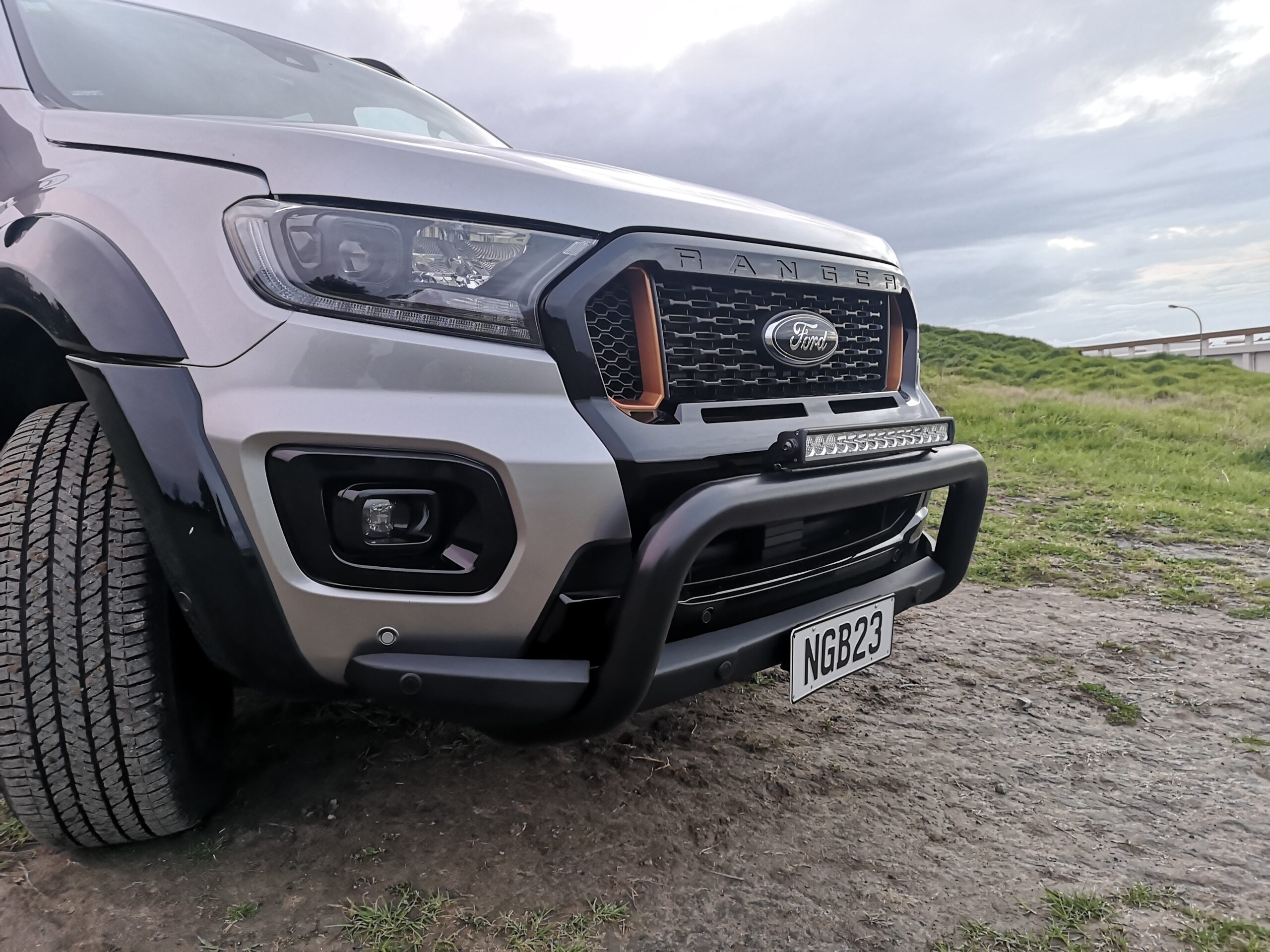 Now about those accent colours. My review model came in aluminium silver (there are Arctic white, Meteor grey, Shadow black and Saber options) with Saber (a kind of copper colour) accents subtly dotted around. The new grille's nostrils have them, the rear sail plane has them and the interior seats have them, and the contrasting aesthetic is a real stand out. It really lifts and elevates the truck.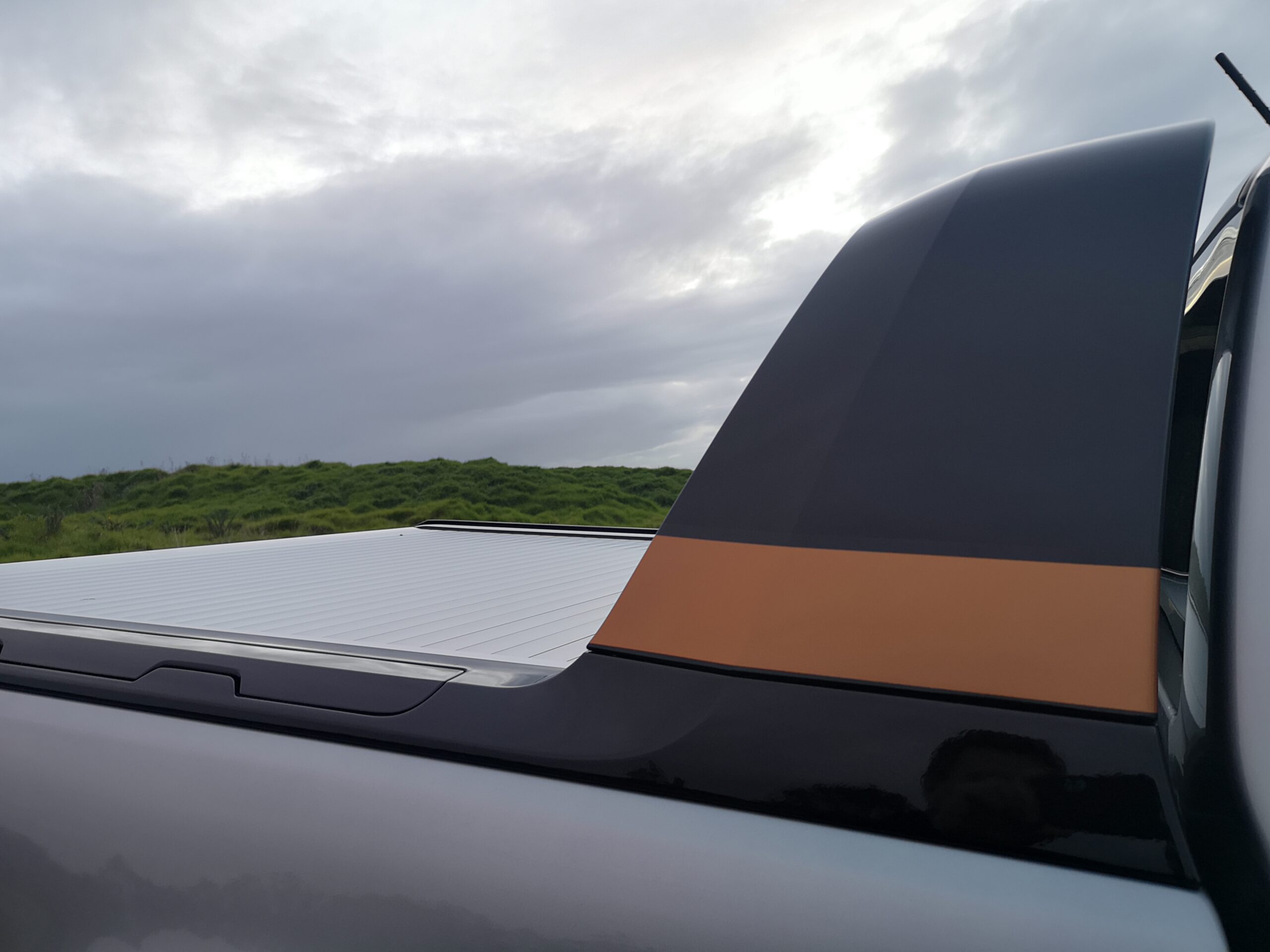 Wildtrak X decals adorn the doors and a black fender side plate alludes to what's under the bonnet, basically Ford's 2L innovative Bi-Turbo diesel engine, delivering more than ample power and torque (157kW and 500Nm) especially as it's combined with an 'always pulling' 10-speed auto transmission.
Now I have heard that the Ranger Wildtrak X comes with an A-pillar-mounted snorkel, however my model didn't, still as it's rainy season I wasn't (unfortunately) planning on going anywhere too dusty and the Ranger's best-in-class 800mm water wading capability was more than capable on splashing through puddles.
The Ranger Wildtrak X looks ready to take on any challenge but alas I gave it very little by way of difficult tasks to complete, in fact I used in the fashion it will most possibly/probably be used, around the town.
My son was in awe from the moment I arrived home and promoted it to THE vehicle to go to footie in, and as far as a family wagon goes, the Wildtrak is as safe as houses with Ford's suite of driver and safety aids that Autonomous Emergency Braking (AEB) with Pedestrian Detection and its five-star ANCAP rating.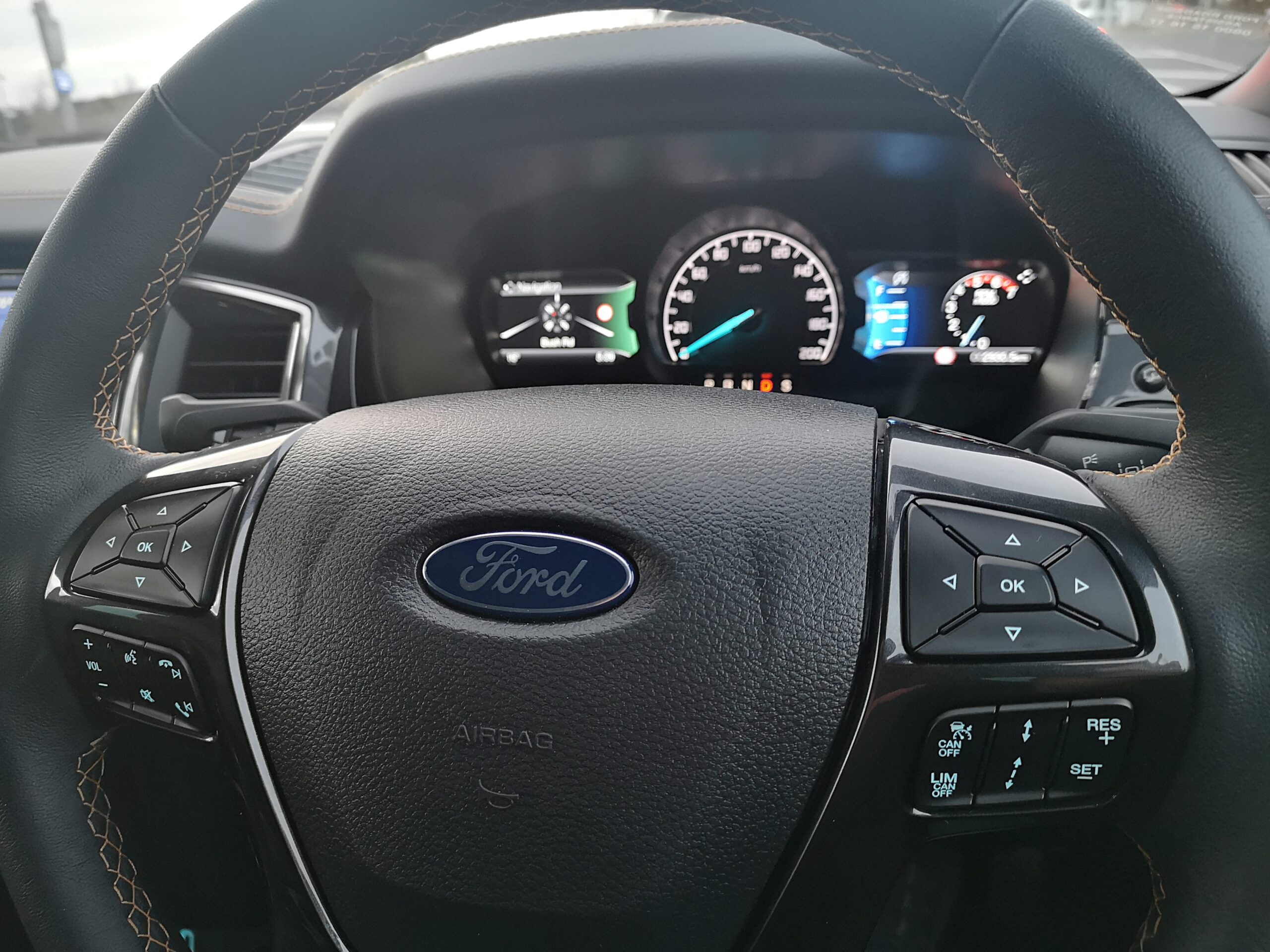 The digital instrument cluster is a mixture of analogue and digital with the latter being clear, informative and personalisable. Much of the trim is Ranger functional mixed with current tech (including FordPass Connect) and the seats with their Saber inserts really lighten up the cabin space. You can switch between 2 and 4WD on the fly and the truck will even lend a hand when it comes to parking.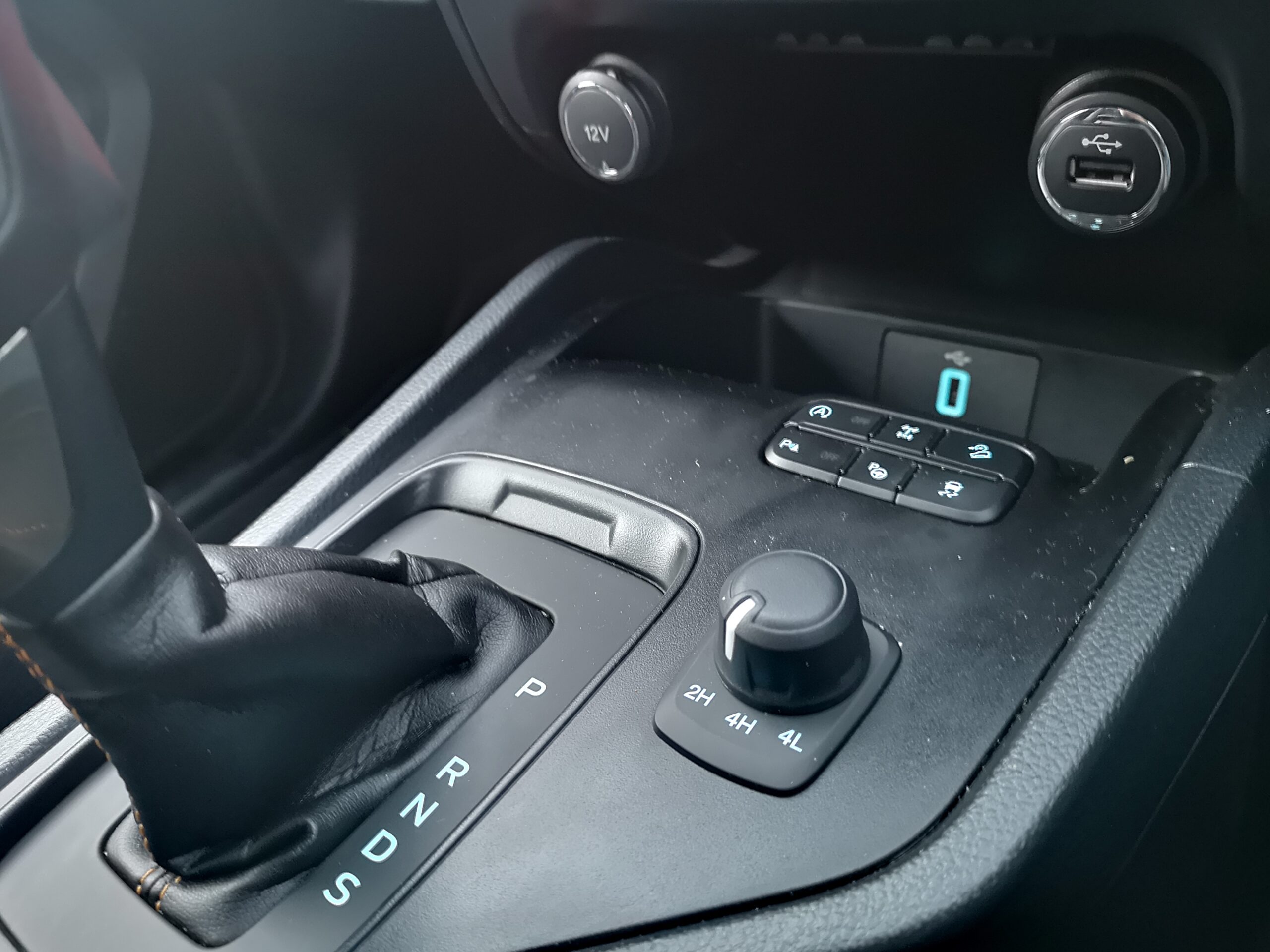 I will add that a friend of mine (who runs around in a different truck brand) commented "now I'm really jealous" and by sheer look's alone, it's easy to see why. Its stance, its Saber trim, its nudge bar and of course, its light bar all join to make this popular truck a head turner.
Now Ford is saying that with its long list of accessories, functional features and rugged appeal, the Ranger Wildtrak X offers up that 'X' Factor, all I know is that it really is as posh as truck.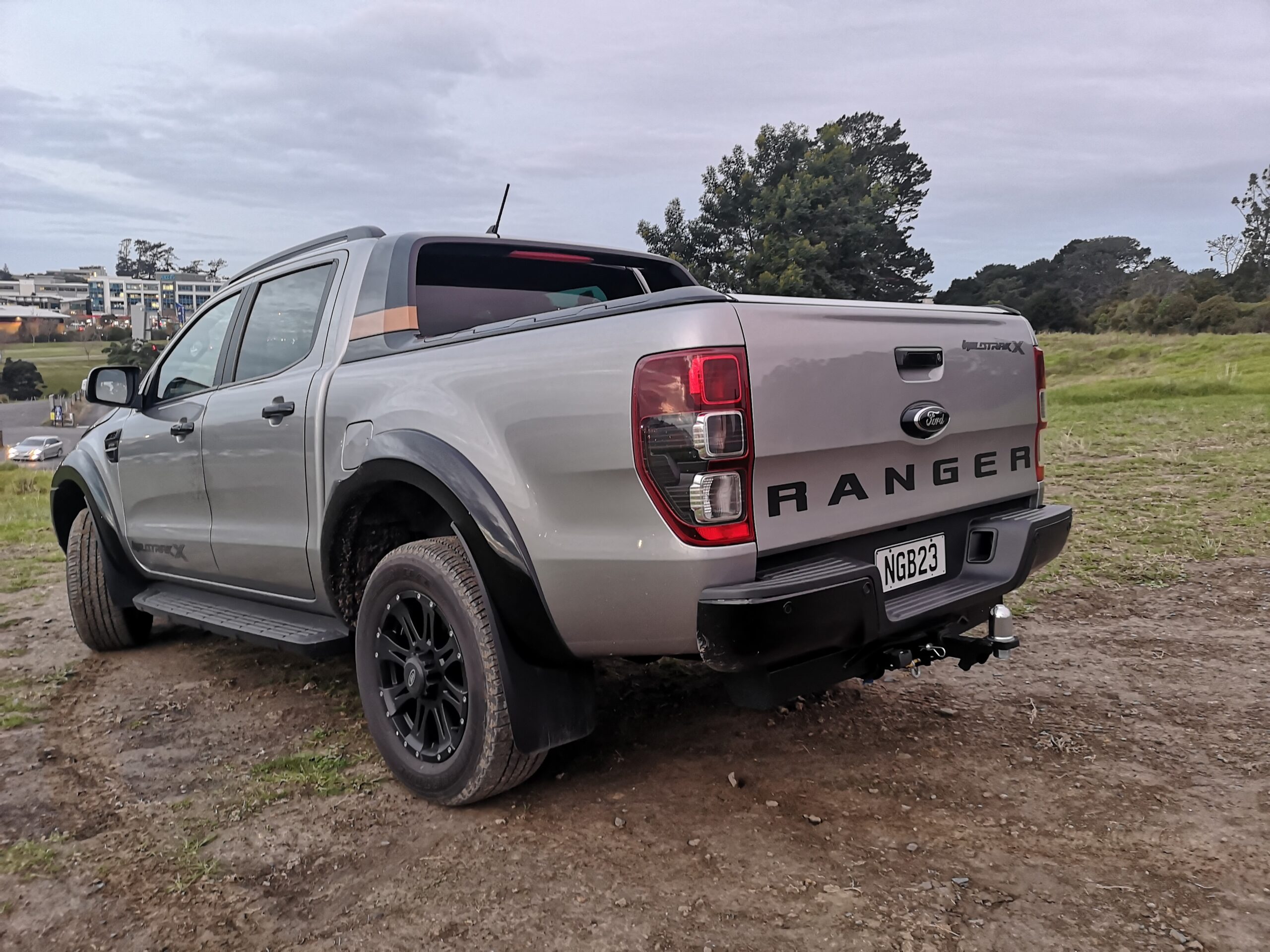 Limited to just 150 vehicles in New Zealand, the Ford Ranger Wildtrak X is $75,490. With a five-year or 150,000 kilometre factory warranty.