You've heard the classic Disney tale of beauty and the beast but what if the beast became boost and both the qualities were wrapped into one person/car. Well, that mixture would result in the Toyota Supra A91, not just a pretty face. 
Journalists have been going on about the Supra lineage and the history for a while now so I'm not going to do that. Instead, I'll tell you why the A91 Supra is worth every penny of that $1,000 premium over the normal Supra. Let's start with the normal Supra, I say normal but I really mean exceptional. It sounds great, is a little tail happy while being tough to clamber into, a proper sportscar then. How could Toyota improve this recipe for only 1,000 more?!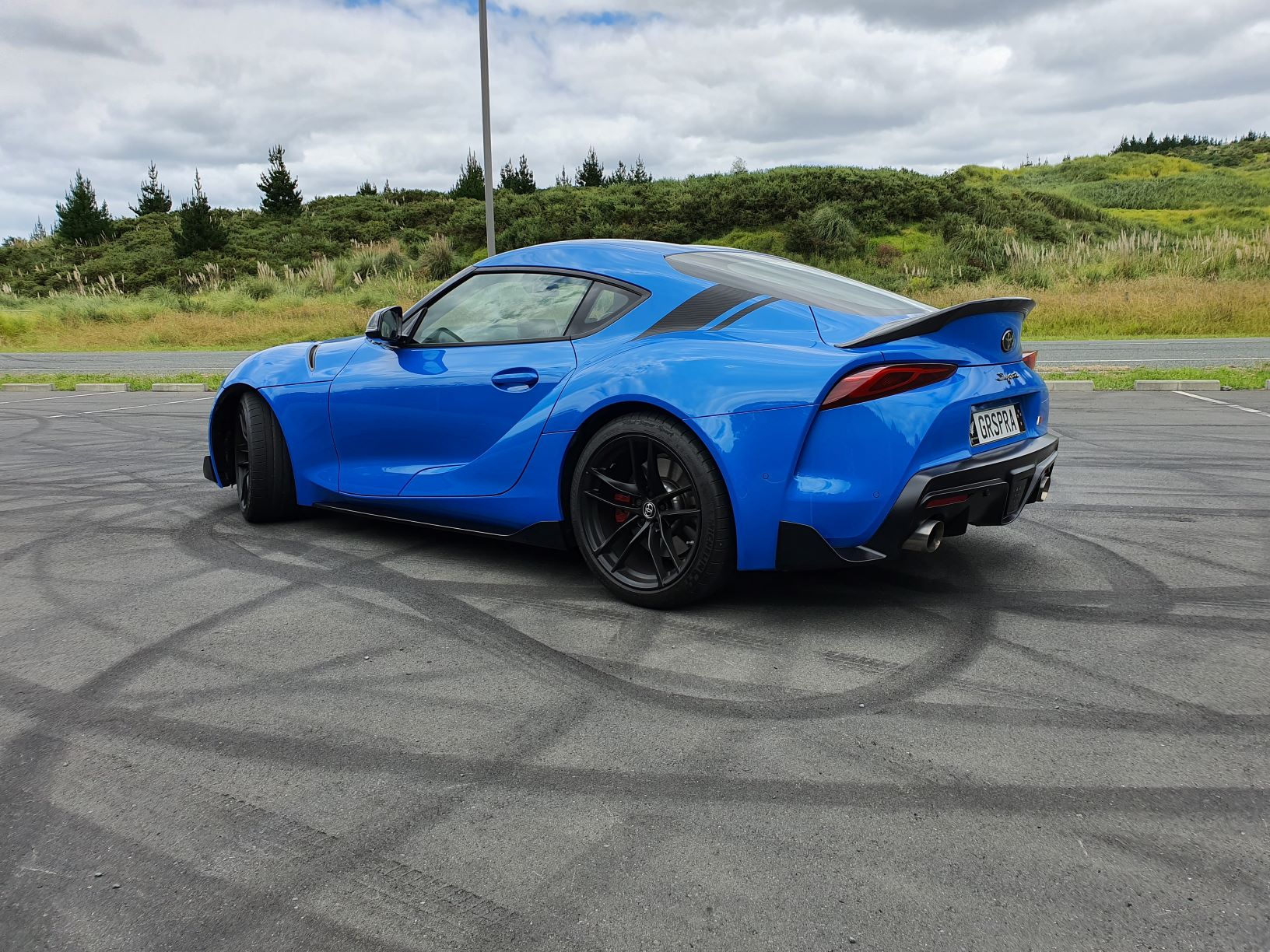 Let's start with the looks. You can only have the A91 in this horizon blue and my gosh, what a colour it is. It definitely gets you looks but happy ones, there is no shortage of people giving you their approval here. You can guarantee that a BMW driver in a bright blue Z4 is not getting the same reactions. Despite boasting a near $100,000 price tag, the Toyota still manages to be a people pleaser somehow. 
The A91 edition is further completed by a few black decals here and there but again, tastefully done. There's flashes of carbon fibre on the mirrors as well as a lip spoiler. Again, only a $1,000 upgrade. That's like giving carbon fibre out for free, no one does that! All these things make the A91 a dead giveaway if you know what you're looking for.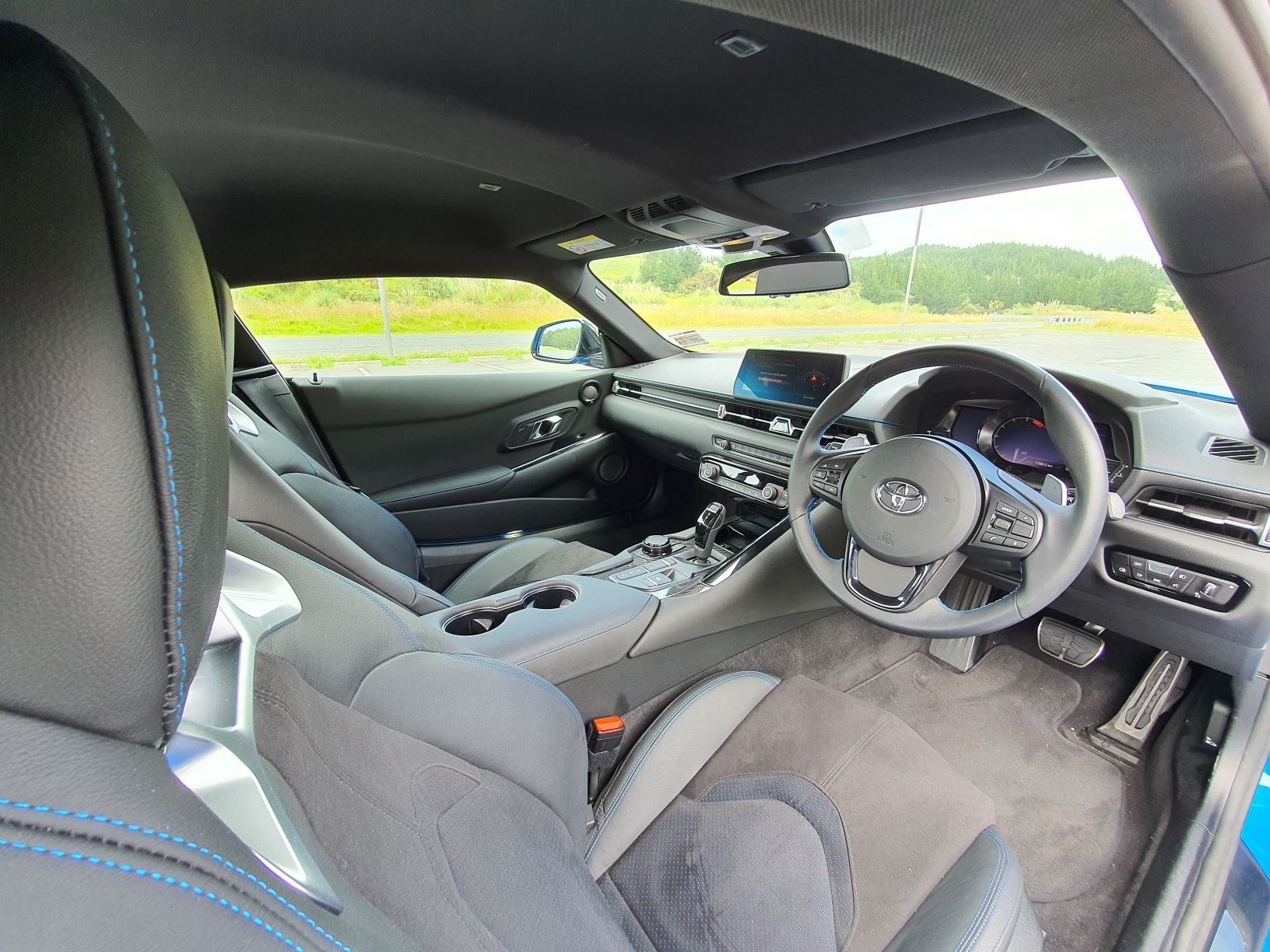 On the interior, it's much the same story. You get blue contrast stitching to match the exterior colour. There's flashes of carbon fibre panels here and there again alluding to the exterior style. And if that wasn't enough, Alcantara seats and panels complete the proper limited edition sportscar look. This use of lighter materials makes a significant difference to the A91's waistline. But form has met function here because it looks great at the same time!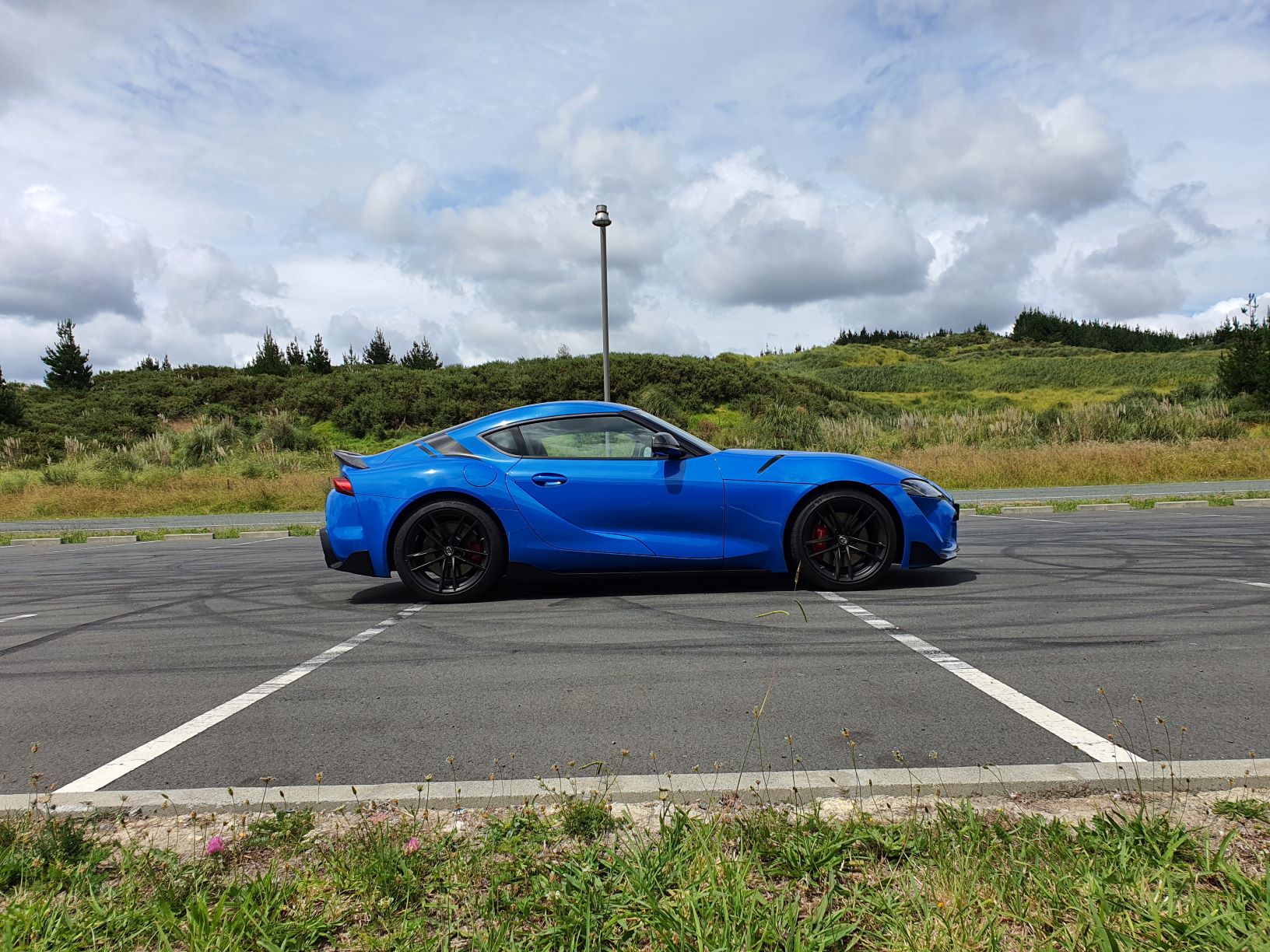 However, don't think for one minute that it's all about the looks because Toyota have boosted the performance as well. Speaking of boost, they have dialed up the pressure on the turbo now meaning you have more power under acceleration. 382 hp actually. A figure that will catapult your A91 Supra to 100 in less than 4 seconds! The chassis has been further stiffened with sway bars making for a much more focused ride compared to the normal Supra. The differential has also got a tune of its own resulting in more power being put down to the road, an issue that the normal Supra definitely struggles with. Though that depends entirely on whether you want your car to be tail happy. However, turn the traction control off and the A91 will happily indulge you in some sideways action.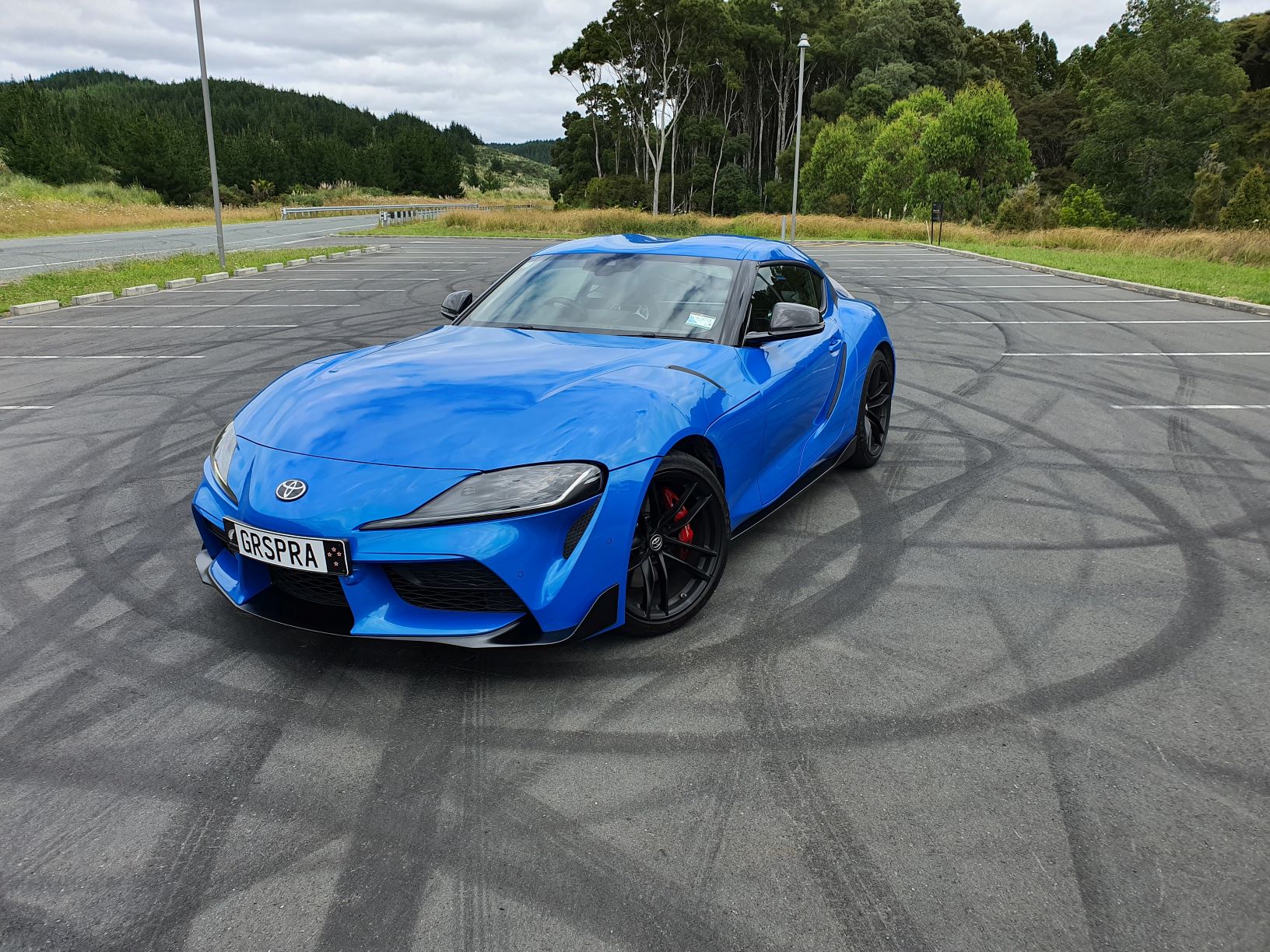 In short, is the A91 Supra worth that extra $1,000 dollars? Yes on the weekdays and twice on a Sunday! Toyota have taken a great sportscar and made it even better somehow. It grips under pressure, sticks in the corners and looks good doing it. All things you want in a performance car. Not to forget the carbon fibre! Trouble is, they're only making 1,000 of them and you'll be lucky to get your hands on one now. 
The A91 Toyota Supra receives a 4.5/5 from me!