Say hello to the new Porsche 911 Sport Classic, the second of four collector's items from the brand's Heritage Strategy. A limited run of 1,250 cars will help buyers relive the glory days of the 60s and 70s.
Design inspiration comes from the original 911 and the 1972 911 Carrera RS 2.7!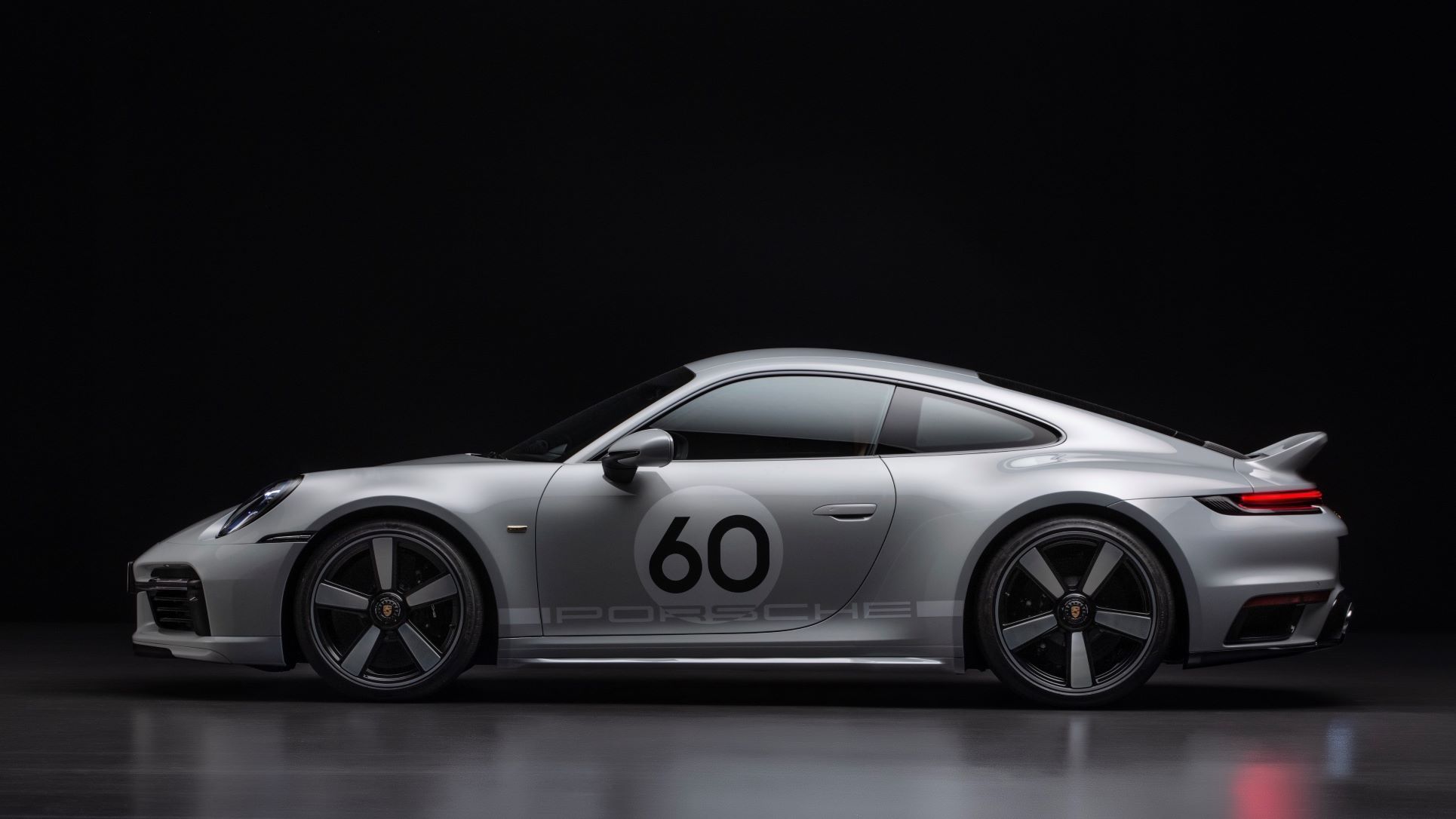 Porsche's Style & Exclusive Manufaktur departments worked together to recreate this nod to the 911 models of old. Driven by pure emotion, the Sport Classic follows in the footsteps of the 911 Targa 4S Heritage Design Edition which was presented in 2020 and revived styling from the 1950s.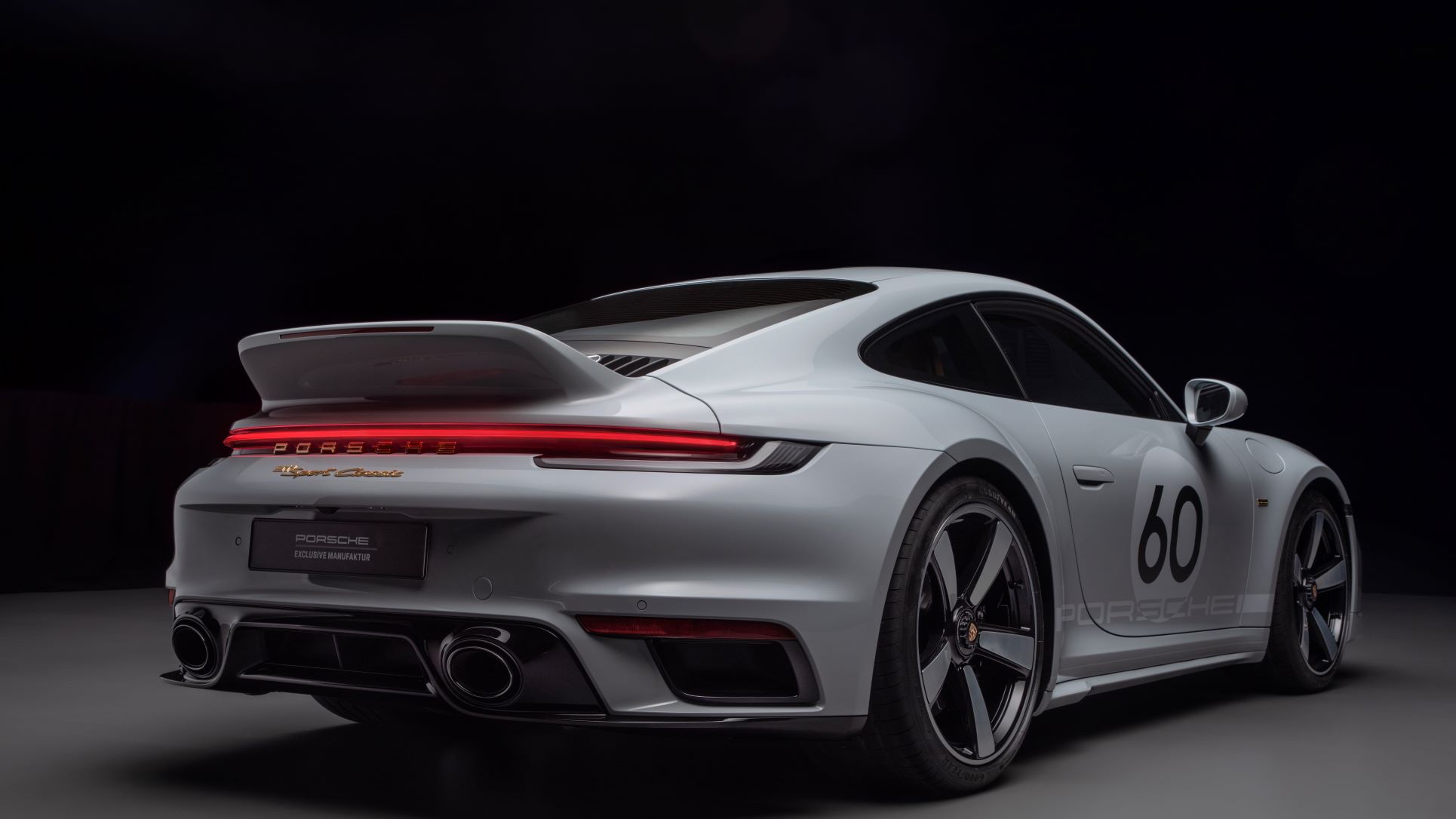 One of the most notable features of the car is the wider body, normally reserved for the 911 Turbo but specially featuring on the Sport Classic this time around. There is also that 'ducktail' spoiler inspired by the legendary 911 Carrera RS 2.7. Lastly, a double bubble roof further adds to the unique styling of the new Sport Classic.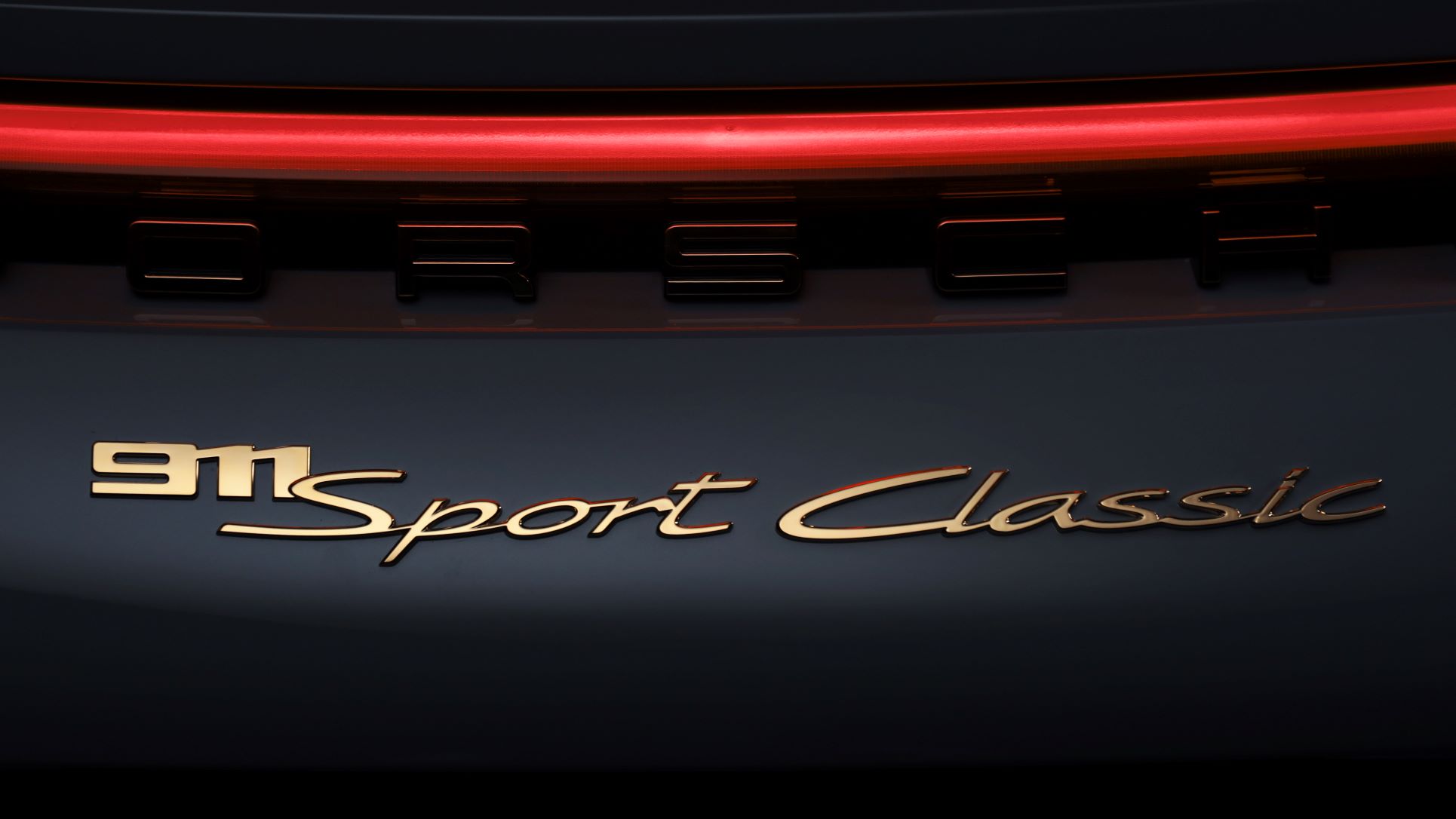 Inspiration for the paintwork comes from 'Fashion Grey' found on the Porsche 356s of old with the new model being the first to be painted in 'Sport Grey Metallic'. Fear not though because there are more colourful options available as well! Solid Black, Agate Grey Metallic, Gentian Blue Metallic and Porsche's 'paint to sample' scheme are all available.
For extra performance, twin 'light Sports Grey' stripes run from the bonnet to the rear spoiler, giving the Sport Classic a rather unique look. Similarly on the inside, the 'Pepita' black and white pattern features on the doors and the seats. Highlighted with two tone semi-aniline leather upholstery to contrast the grey.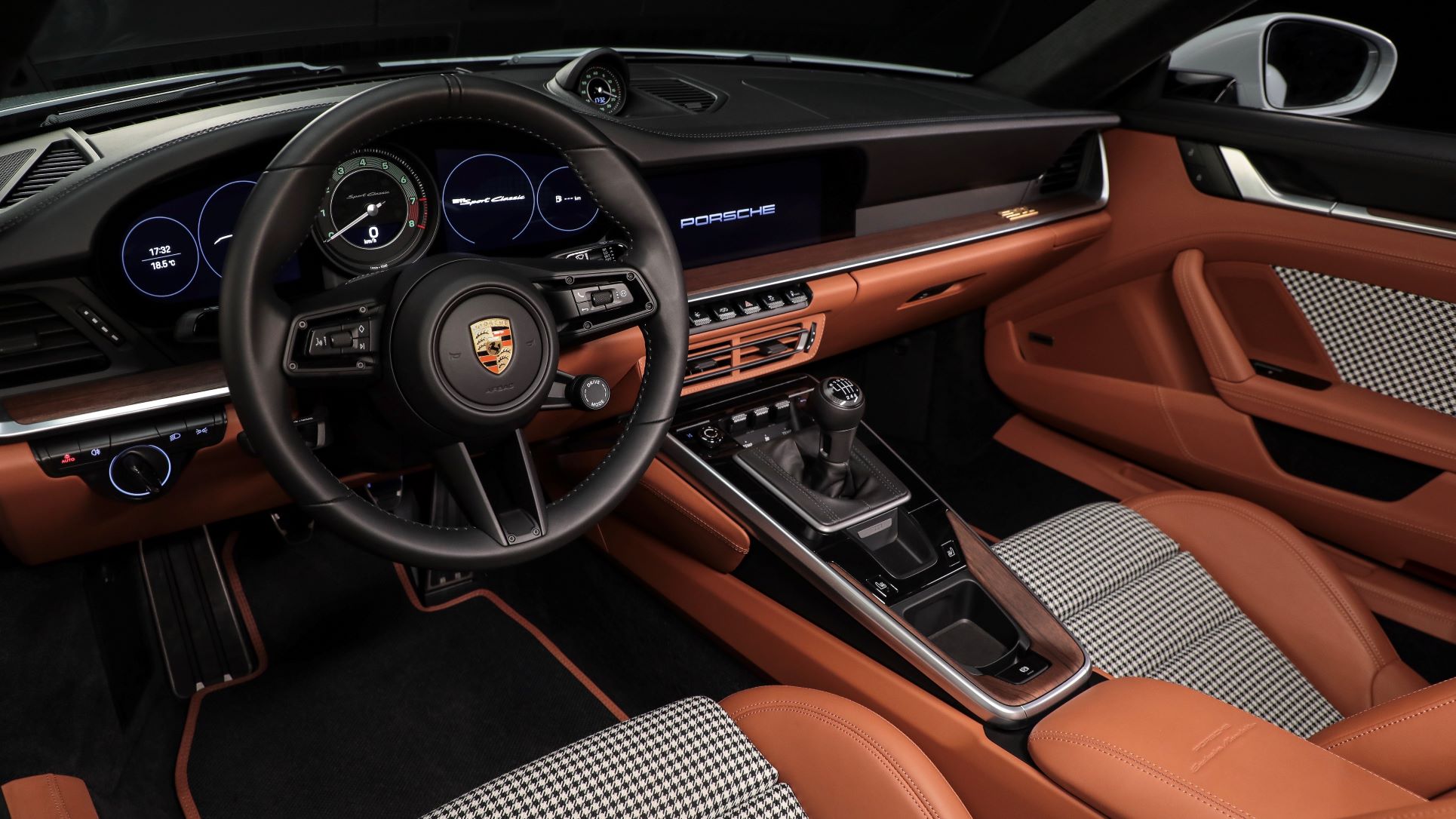 Under the rear bonnet hides a 3.7 litre twin turbo flat six with an output of 405kW. A figure that makes the Sport Classic the most powerful manual 911 ever! Power is delivered to the rear wheels via a 7-speed manual with automatic rev matching that gets the best out of the sports exhaust system.
With suspension based on that of the 911 Turbo & GTS models and a ride height drop of 10mm, you can expect the Sport Classic to handle as good as it sounds!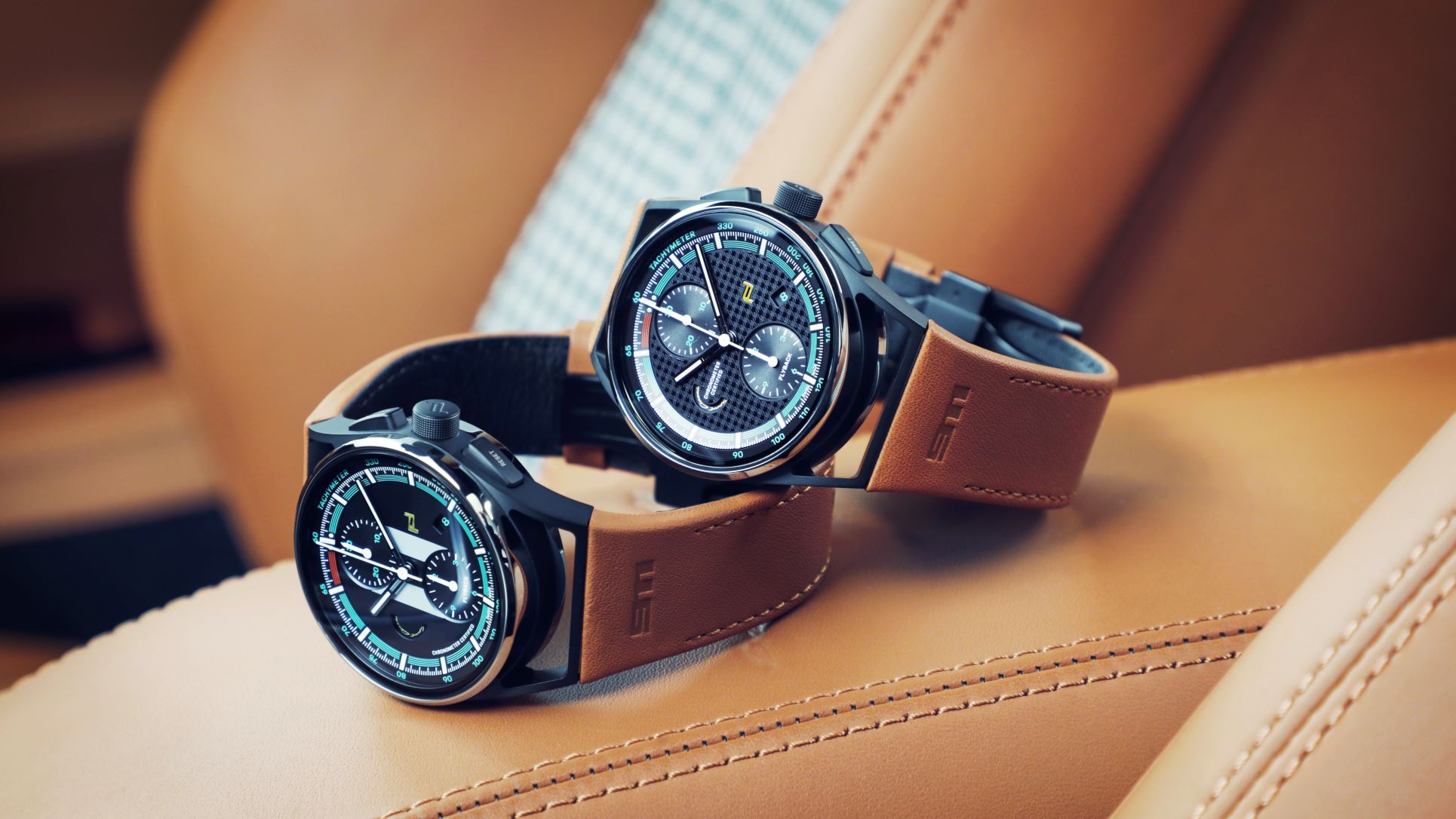 Exclusively for those who have ordered the Sport Classic, Porsche have created a chronograph to go with it! Sharing design inspiration with the car, the watch brings the best of the 911's history to your wrist.
Thanks for reading! For more news and reviews, check out Tarmac Life.
Pictures courtesy of Porsche Media Global.