Cards on the table, it's been quite some time since I've piloted a Mitsubishi of any kind and I must admit to overall being a little excited when I was given the keys to their new Eclipse Cross, I looked forward to introducing it to my family and maybe see if we could explore some Kiwi countryside. 
You see to me Mitsubishi do SUVs and Utes well, they offer a welcomed sense of robustness with a kind of 'go anywhere' attitude to boot, so great for the adventurous Kiwi lifestyle. I was keen to discover if the Eclipse Cross upheld these traditions.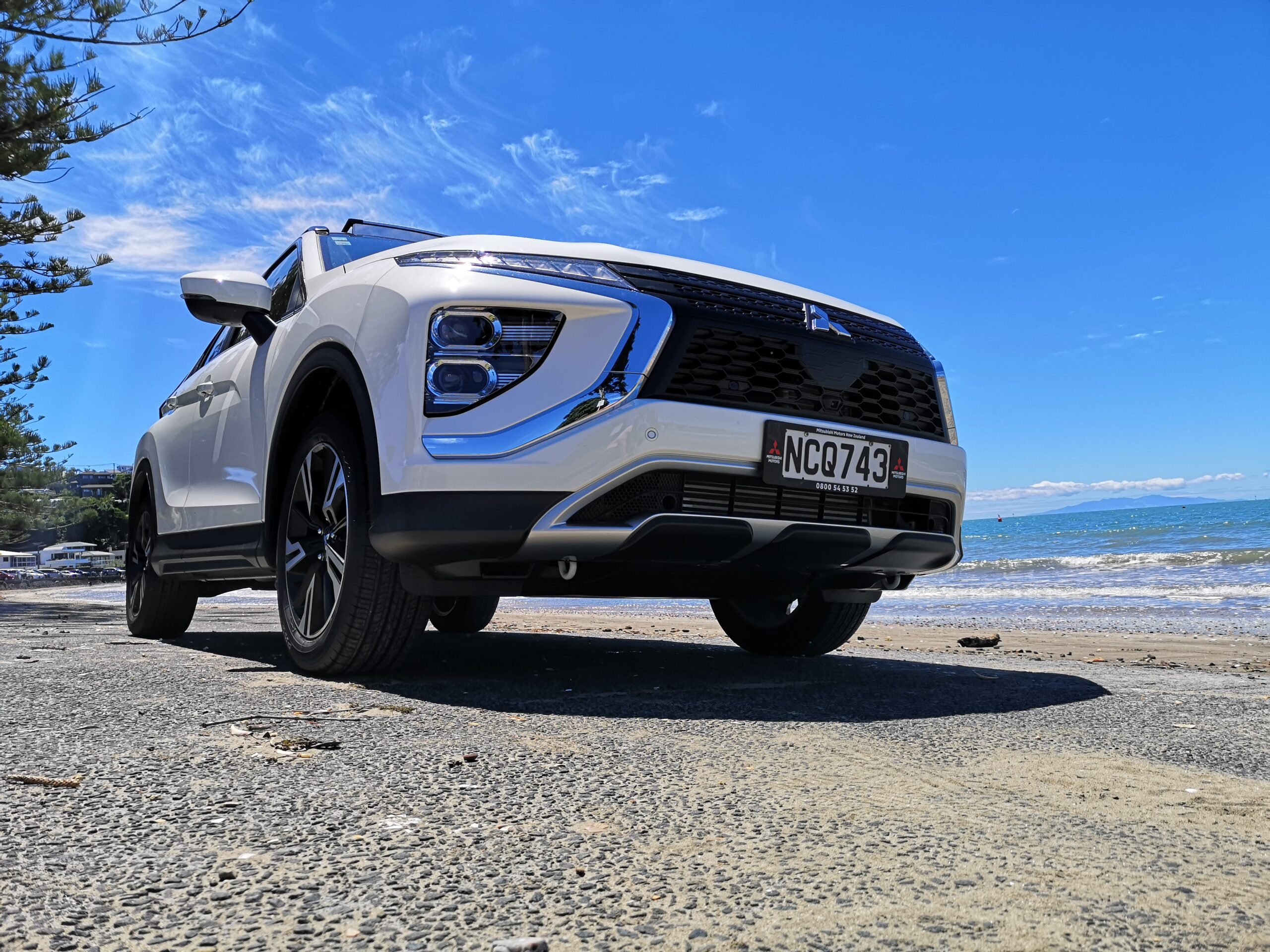 It may only sit around 4.5m long but the Eclipse seems to cast a much larger shadow, looking bold on its 18-inch shiny alloys and ready to embrace your exploits both town and country.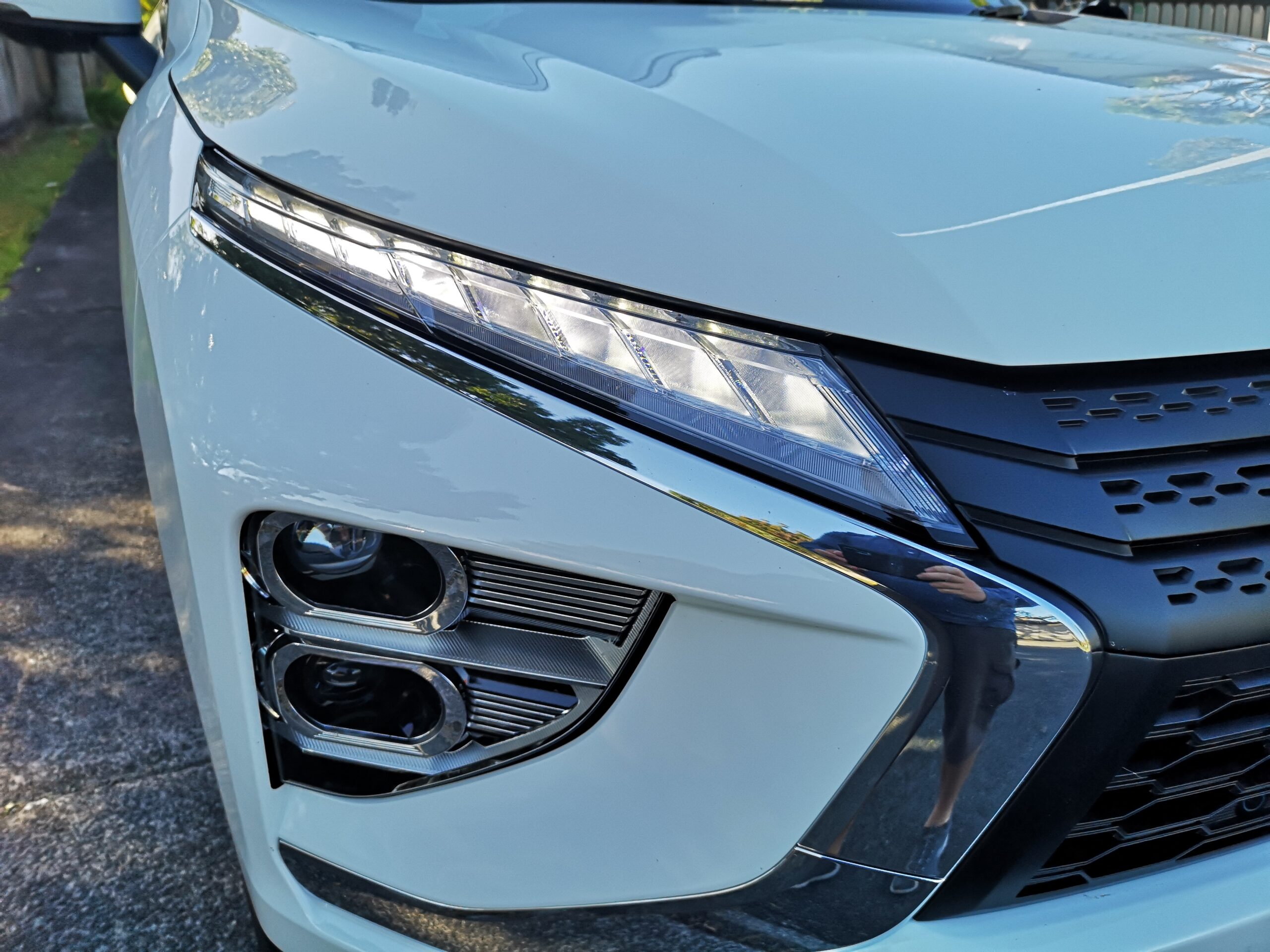 The Cross's nose is a busy mixture of sleek and assertiveness, that I feel is rather polarising, the LED lights look menacing and the half and half grille taper and fold in the middle bookended with chrome. The small SUV's profile is well sculpted with strong lines that rise from the centre of the front doors and end at the wraparound taillights. The rear itself offers a roofline spoiler, a rising lip on the tailgate and high-riding skid plate.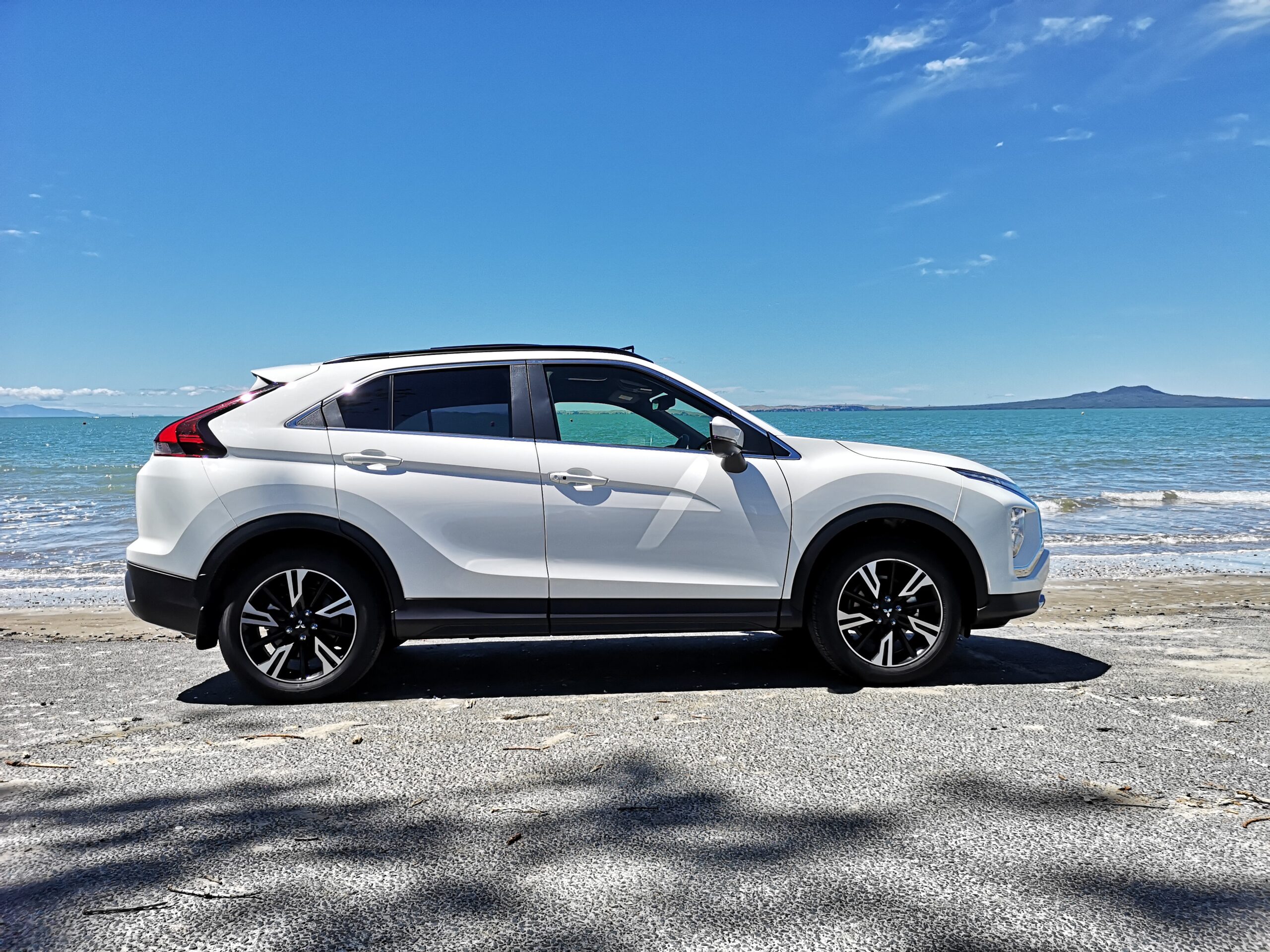 my review model was the all-singing, all-dancing VRX with not just AWD but Super-AWC (I'll get to that soon). It had a large, dual sunroof, heated and retractable mirrors, upgraded interior – oh and a raft of driver and safety equipment.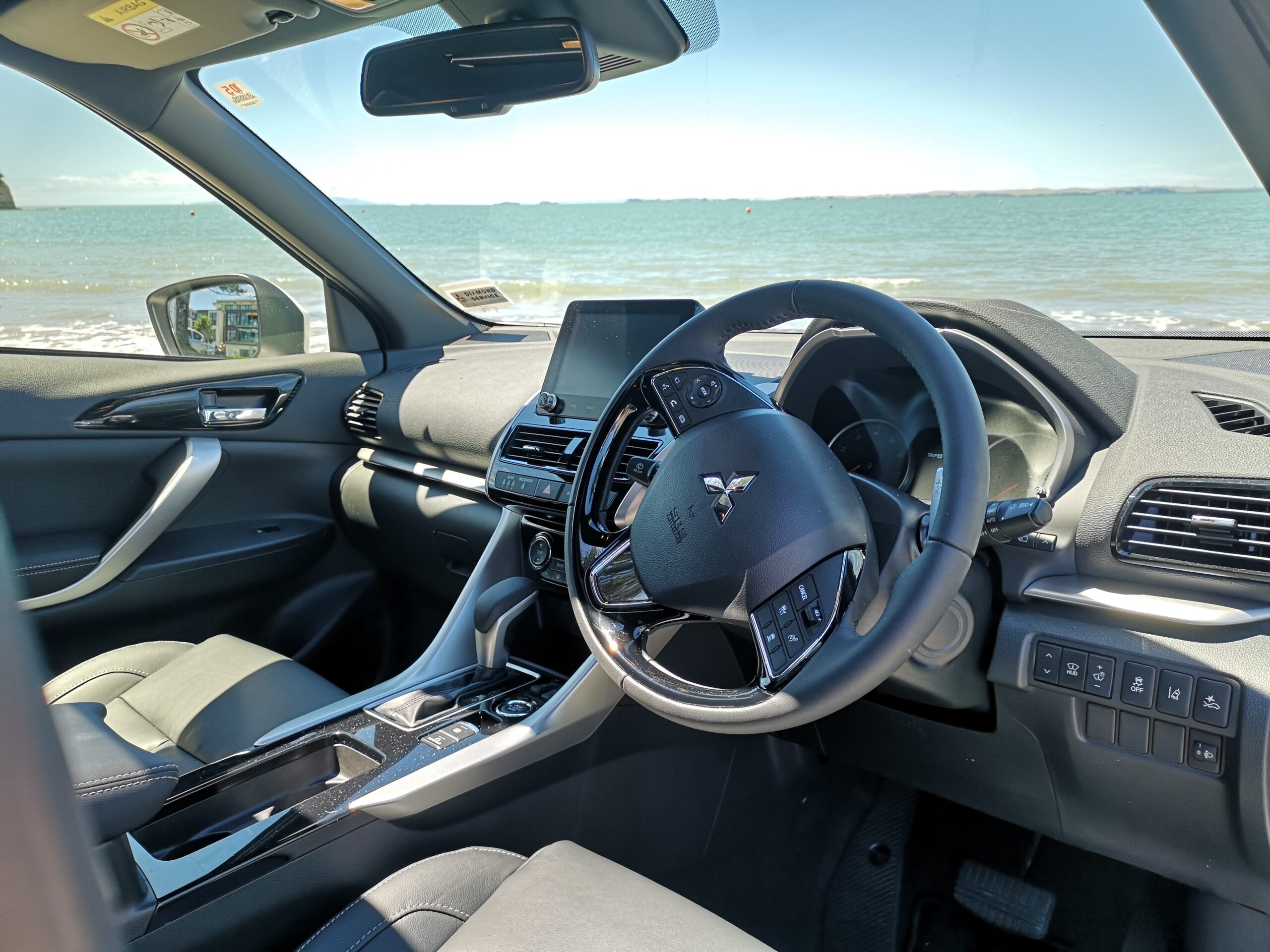 The Eclipse's leather styled furniture came with contrast stitching and plenty of side bolsters for those that like the bends. The seating position is comfortable and everything is within arms reach but oddly enough it also feels spacious. The 8-inch infotainment touchscreen sits high up on the dash, it's Apple/Android connected and simple to navigate around, what's more, it (along with some dashboard and steering wheel switches) gives you access to numerous things to make driving this crossover a pleasure.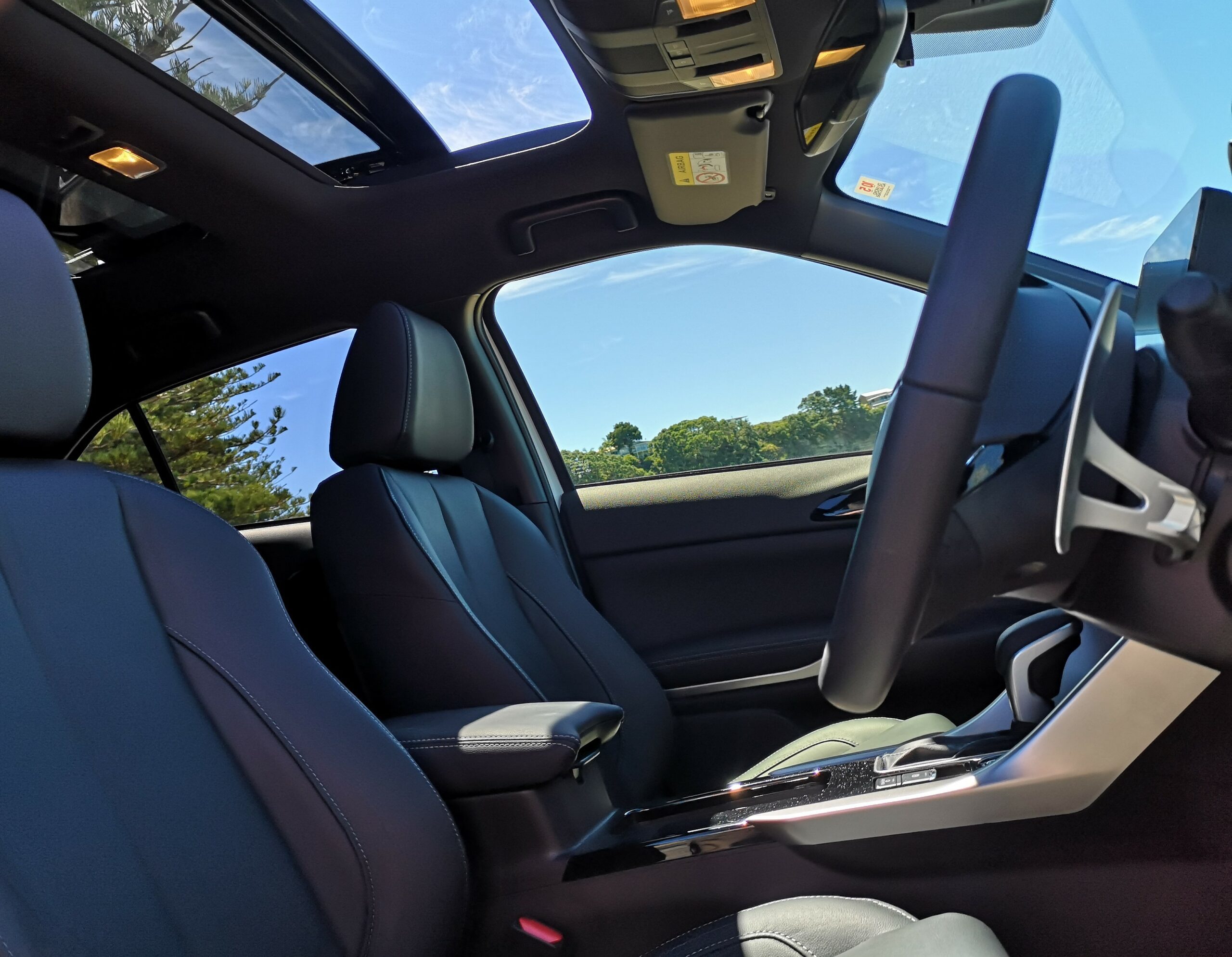 This is not an expensive vehicle and yet the list of features is impressive. Active Cruise Control,
Time to get the family loaded and head to the beach. As with most families we have a few spots that are classed as faves and ones that, thanks to terrain, can only be accessed with high-riding vehicles – a good way to test out the Eclipse Cross.
Heading north on the motorway, the Cross's 1.5L engine (112kW/254Nm) felt strong and eager to please and it's not bad economically either, claiming 7.7L/100km. The CVT gearbox is fine if you leave it to do it's own thing, however, using the paddles was an uninspiring event. Road noise is minimal and the ride is soft, but not wayward with nice positive steering.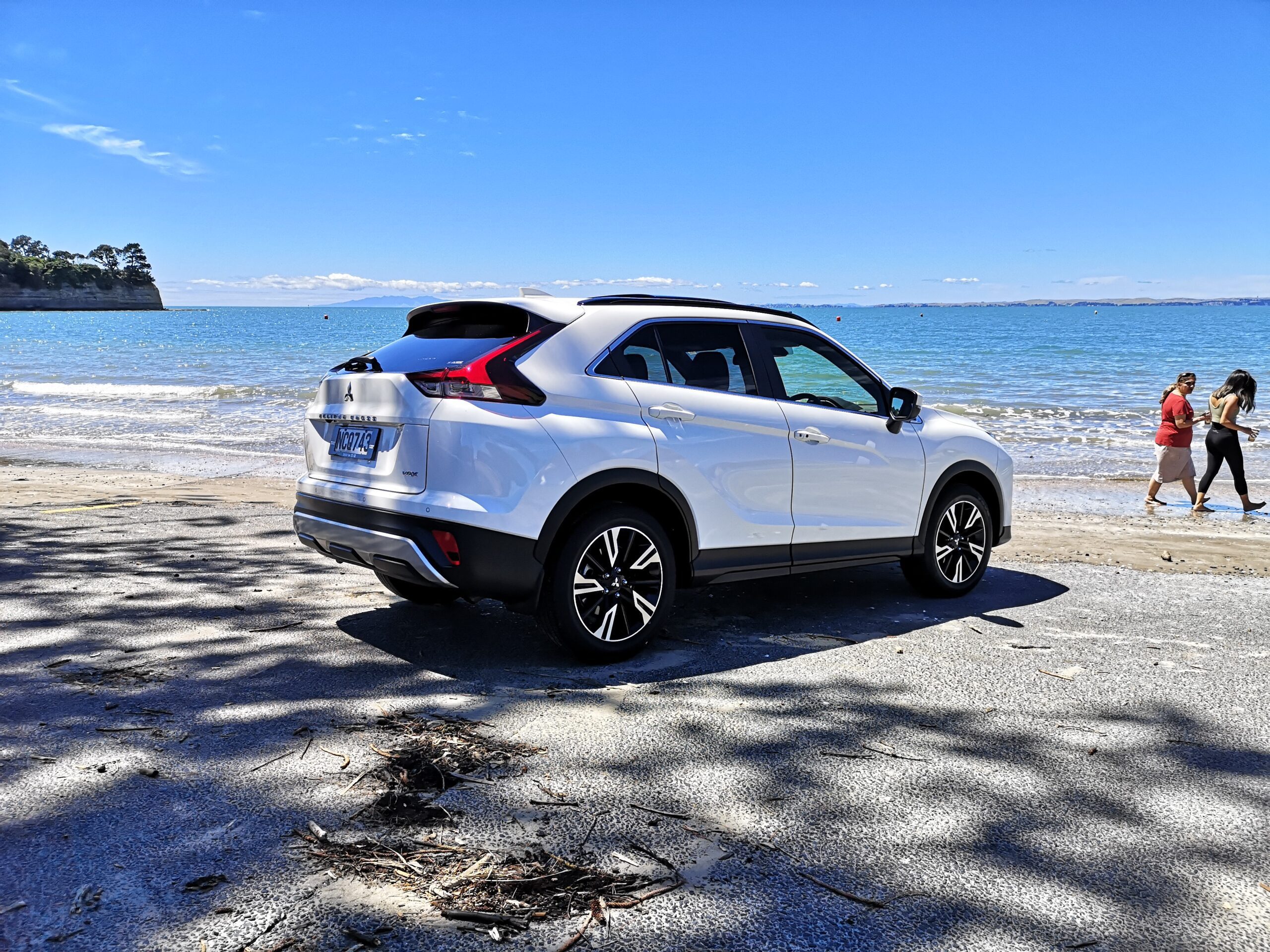 Off the tarmac, the Eclipse Cross handles well – though what else would you expect from a company that were leaders in the WRC! The S-AWC reacts seamlessly behind the scenes to being pushed and allows the most nervous of drivers the confidence to get to destinations with plenty of vigour.
I have a small family, there are just three of us, so a five seater (four adults and a minor) like this Cross is about the ideal size for our needs. Its 405L of luggage space (all seats up) is ample and there's a lot of headroom both front and rear. As I said in the outset, it feels much bigger than its actual size would suggest. And the creature comforts are aplenty.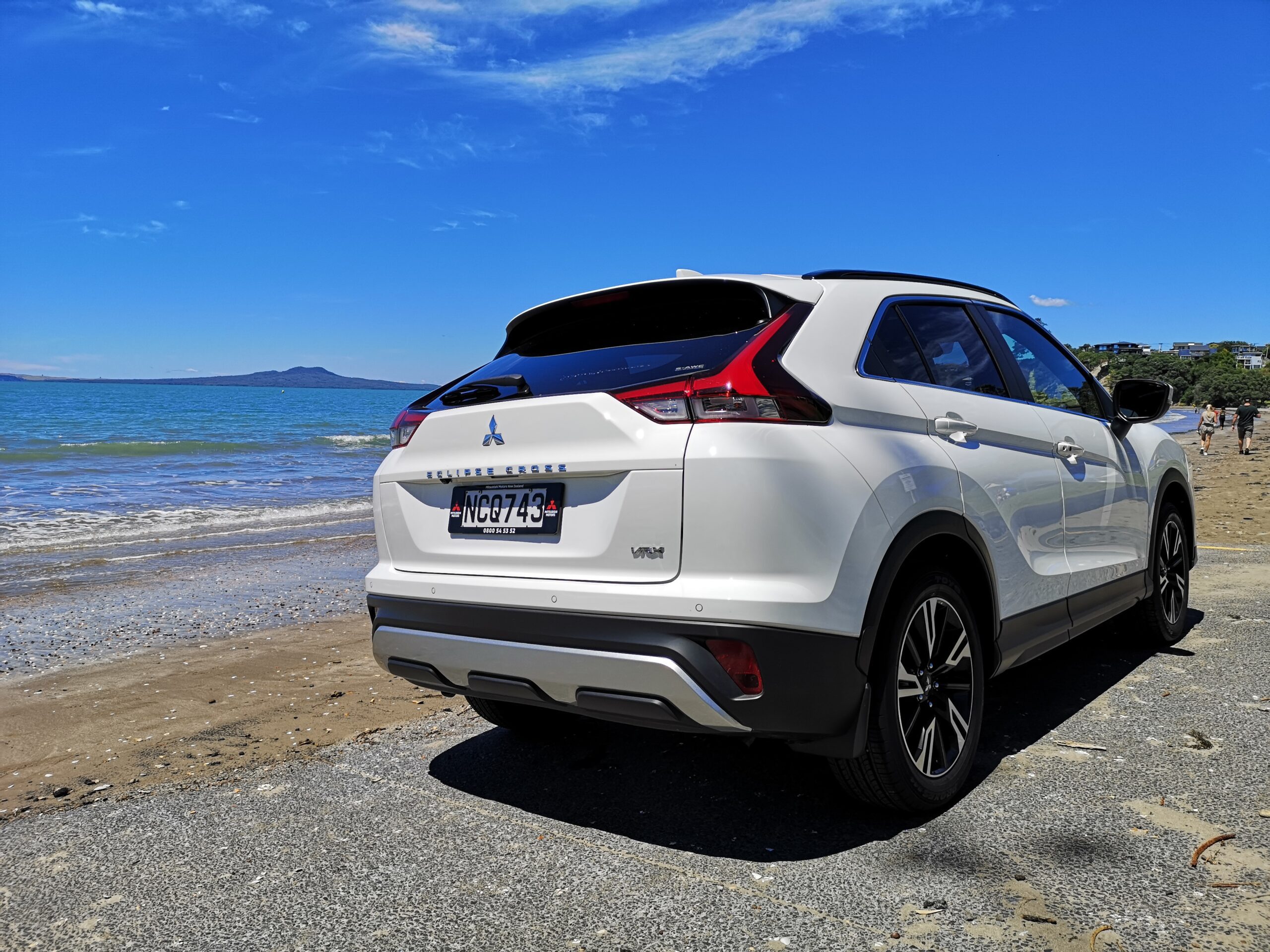 The Mitsubishi Eclipse Cross offers real value for money, with a list of treats that will keep both driver and passengers entertained. It's adventurous in spirit and edgy in design, ideal for those townies that regularly enjoy spreading their wings.