Meet the newest member of Mercedes' EQ family, it's the EQT van! In a world with an ever increasing SUV segment, Mercedes have added a van to their futuristic lineup! The V-Class or Vito has always been a strong seller for the German brand with many used as luxury airport taxis. So it was no surprise to see Merc continuing with the van.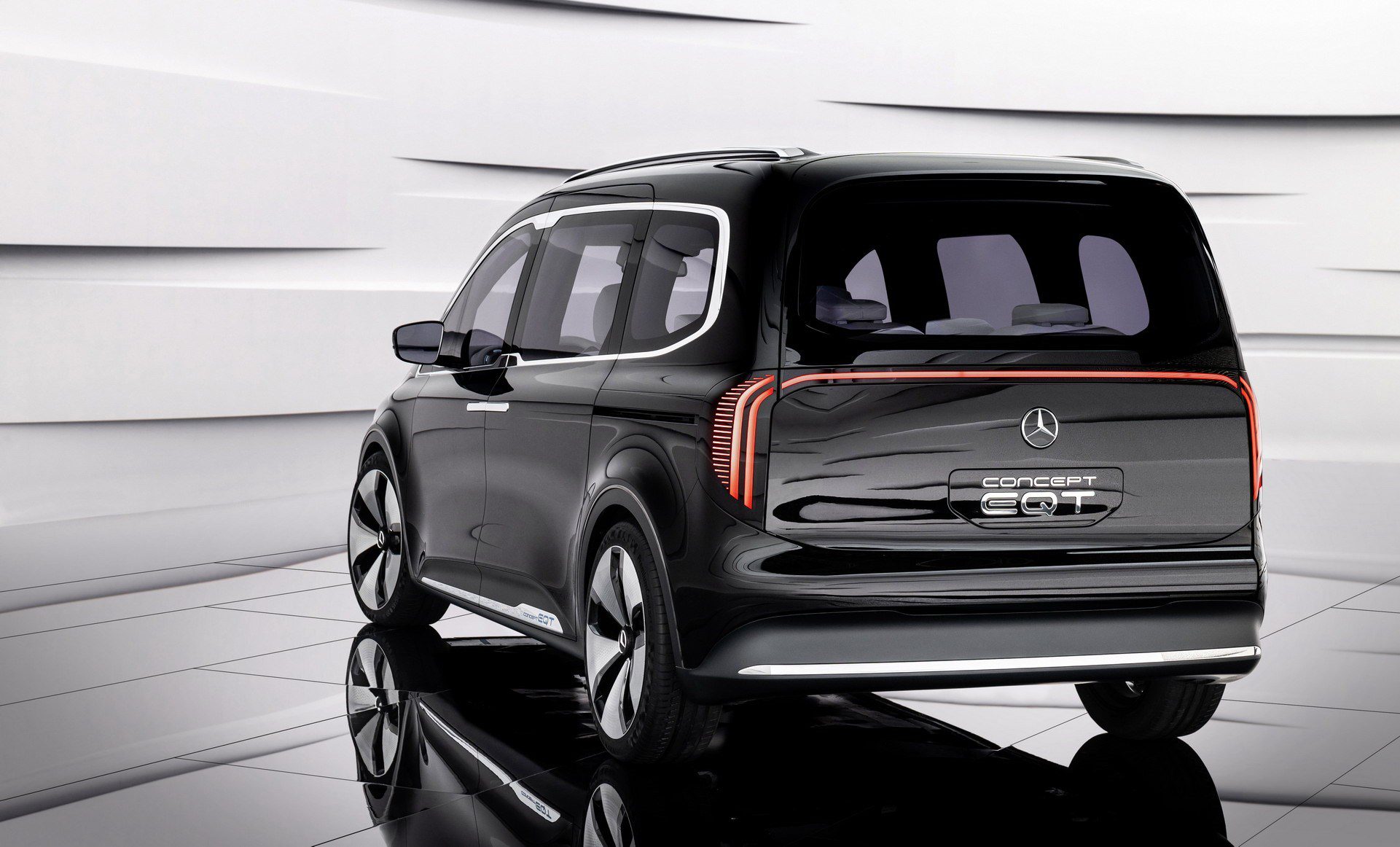 Continuing with the theme of Merc borrowing Renault tech, this EQT is actually a Kangoo underneath but only the nerdy car connoisseurs would be able to tell that. The grille and lights are part of the signature Mercedes EQ look, a benchmark now set by the EQS.
On the inside, it features the MBUX system along with some other Merc tech, there's no Renault stuff in here! No details have been revealed yet but the base model should have the Kangoo's 44kWhr battery with the assumption that higher spec models will receive a larger battery.
Thanks for reading 🙂 Have a look around while you're here!
Words by Matthew D'Souza, pictures courtesy of Daimler Media Global.