Rather than title this review 'Palace on Wheels' or something along those lines, I went with 'Royal Residence'. The perfect term to reflect the palatial grandeur of the new Hyundai Palisade. On another note, you might be wondering what the name actually means! Well, a Palisade is actually a type of wall that is built to either support or protect. Both of which are duties carried out by the Hyundai that shares its moniker. Along with enveloping you in luxury but I will get to that later.
Why is the Palisade so special then? Well, it's Hyundai's flagship SUV to put it simply. This is a vehicle has taken the brand into new territory and put it up against a different set of rivals. The Palisade is also a car that was originally designed with the American market in mind but is now available down under in a right hand drive guise. A simple paradox lays ahead of this car then, succeed in several markets and conquer new frontiers. So how does it fare?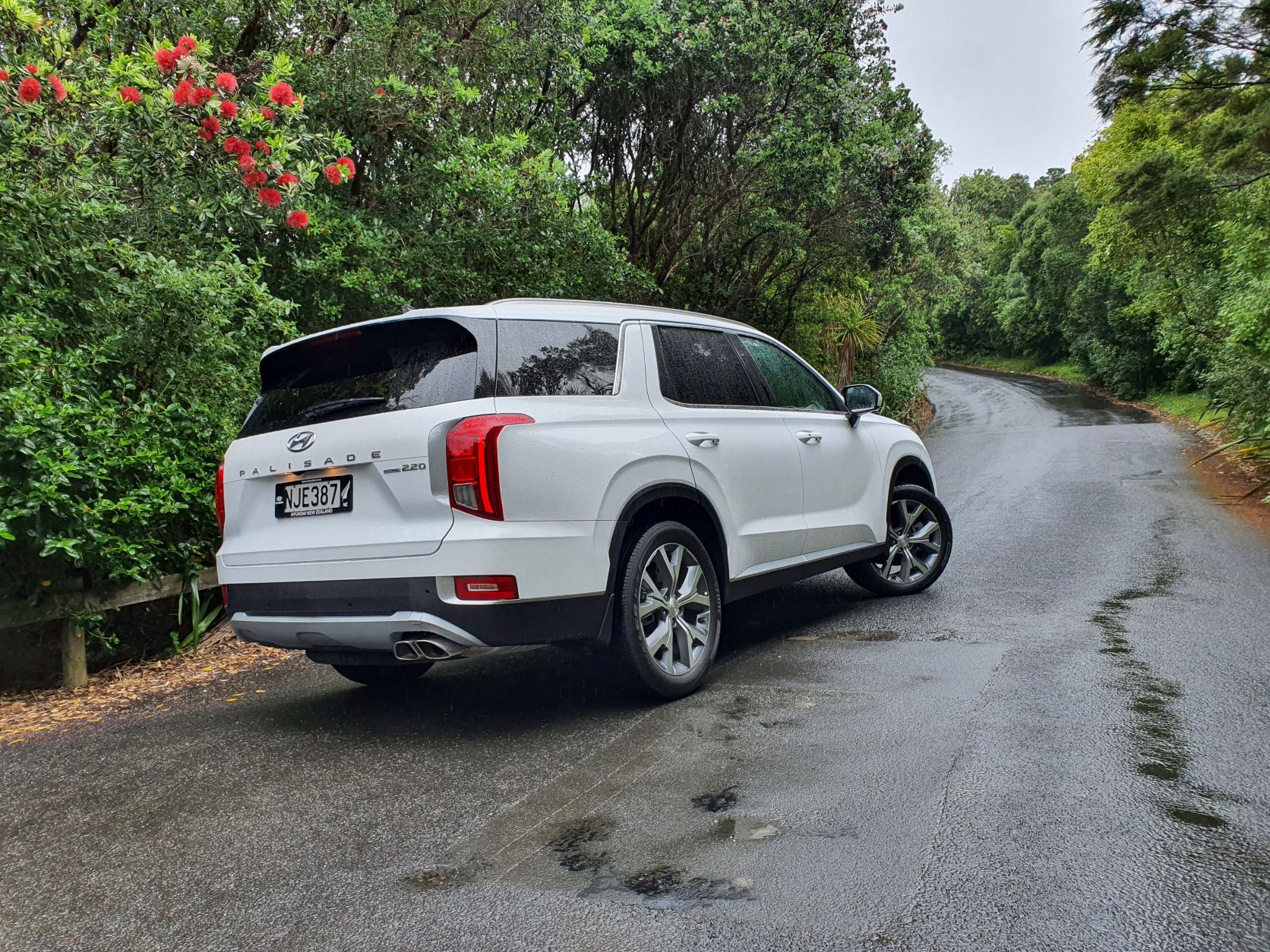 One look at the exterior and you can instantly tell the American influence behind the Palisade. At the front, the nose has a tall imposing demeanor complete with a big chrome grille. These are the sort of dimensions that are not often seen on our roads but there's reason to suggest that things are changing! Behind that tall nose and long bonnet sits the body of the car which is also drawn out so as to resemble a raised limo. Make no mistake, this is very much a U.S sized car but it does make the interior a nice place to be, more on that later! Back to the exterior where the lines themselves span the side of this SUV and help with accentuating the length of the vehicle. Not only that, those flared arches accentuate the wheels along with allowing some space for large chrome spinners.
In all honesty, the Palisade feels big but then it is meant to. The body, wheels and use of chrome are all accentuated to cater to the American buyer. As that is the case, it can feel a little too flash to some New Zealanders but judging by the car's success here, it would seem that chrome is a guilty pleasure for Kiwis!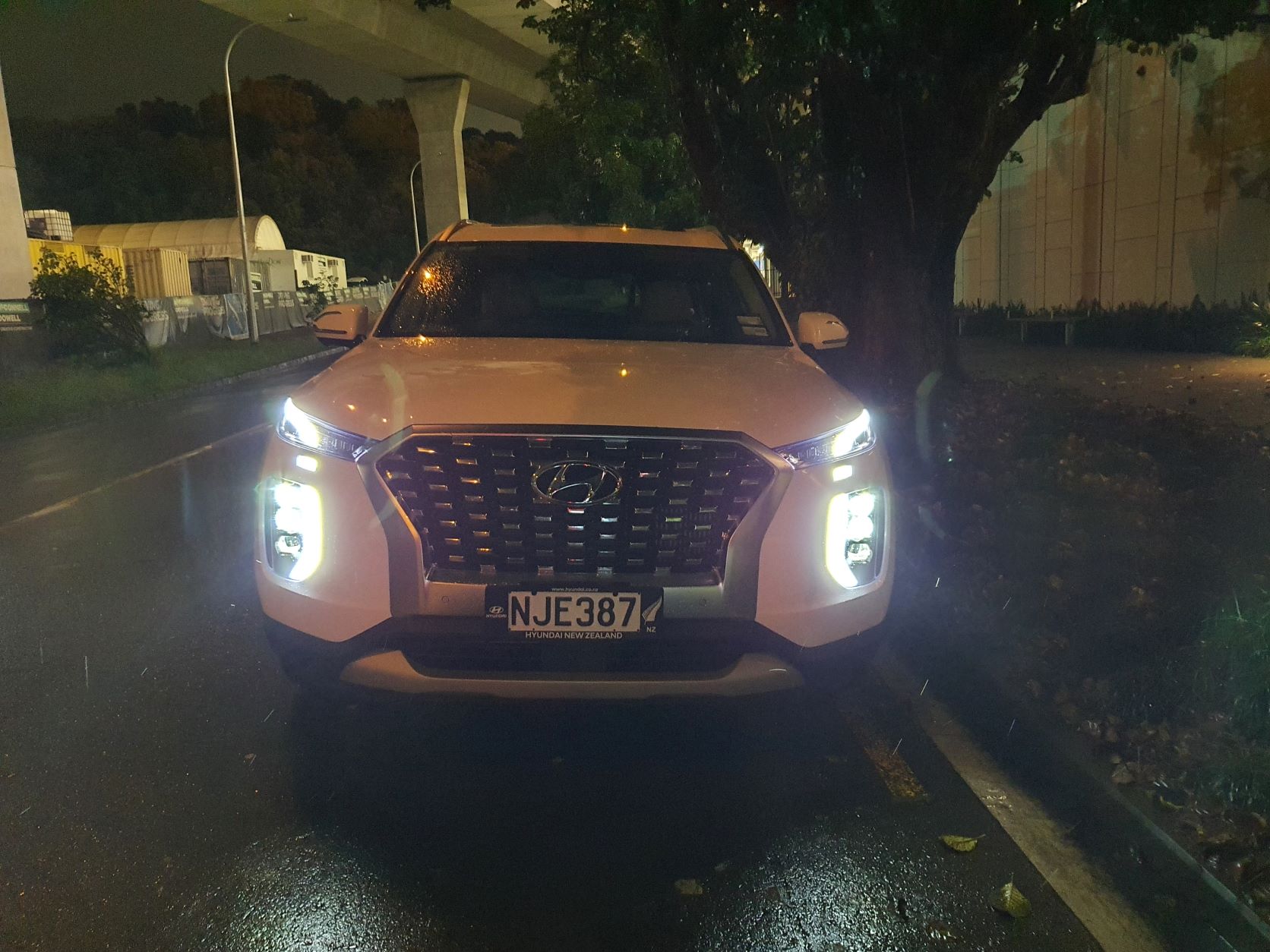 One of the Palisade's noteworthy design pieces comes in the form of the LEDs. At the front, they arch around the light cluster in a way that creates a unique light display. Additionally, there is a small rectangular shaped window separating the two main headlight clusters, offering a glimpse of the LEDs when lit. A nifty styling element that had many enquiring about its function! However, something that combines form and function unquestionably well is the interior so lets have a poke around there.
The interior feels noticeably bright as you can see in the photo above. That is thanks in part to the large windows and sunroof but also down to the use of lighter coloured materials. Combine the white leather with wood panels and one could mistake this interior for that of a superyacht. Not only do the materials look the part, they also reflect the same feeling of quality on touch. Leather, wood and soft plastics make this a luxurious place to be. Shake those same panels and you will get a sense of how well built the Palisade is. Storage spaces are aplenty with the centre console happy to swallow cups, phones and more! That same centre console might seem a bit crowded with buttons but I'm oldschool and would prefer to that to a touchscreen. All the heating/cooling functions for the seats are included there along with a drive mode and gear selector. That's nice and so is the infotainment unit which is Hyundai's staple which we I have come to love.
Something else that I loved was the backseat experience. My review model came with the 7-seat option but fear not because there is an 8-seat variant available as well. However, I would still have the 7-seat option because it gives you two captains chairs in the middle row. Reclining these chairs will grant you a view of the skies above through the sunroof, a medium through which I photographed Auckland's Skytower on a rainy night some weeks ago.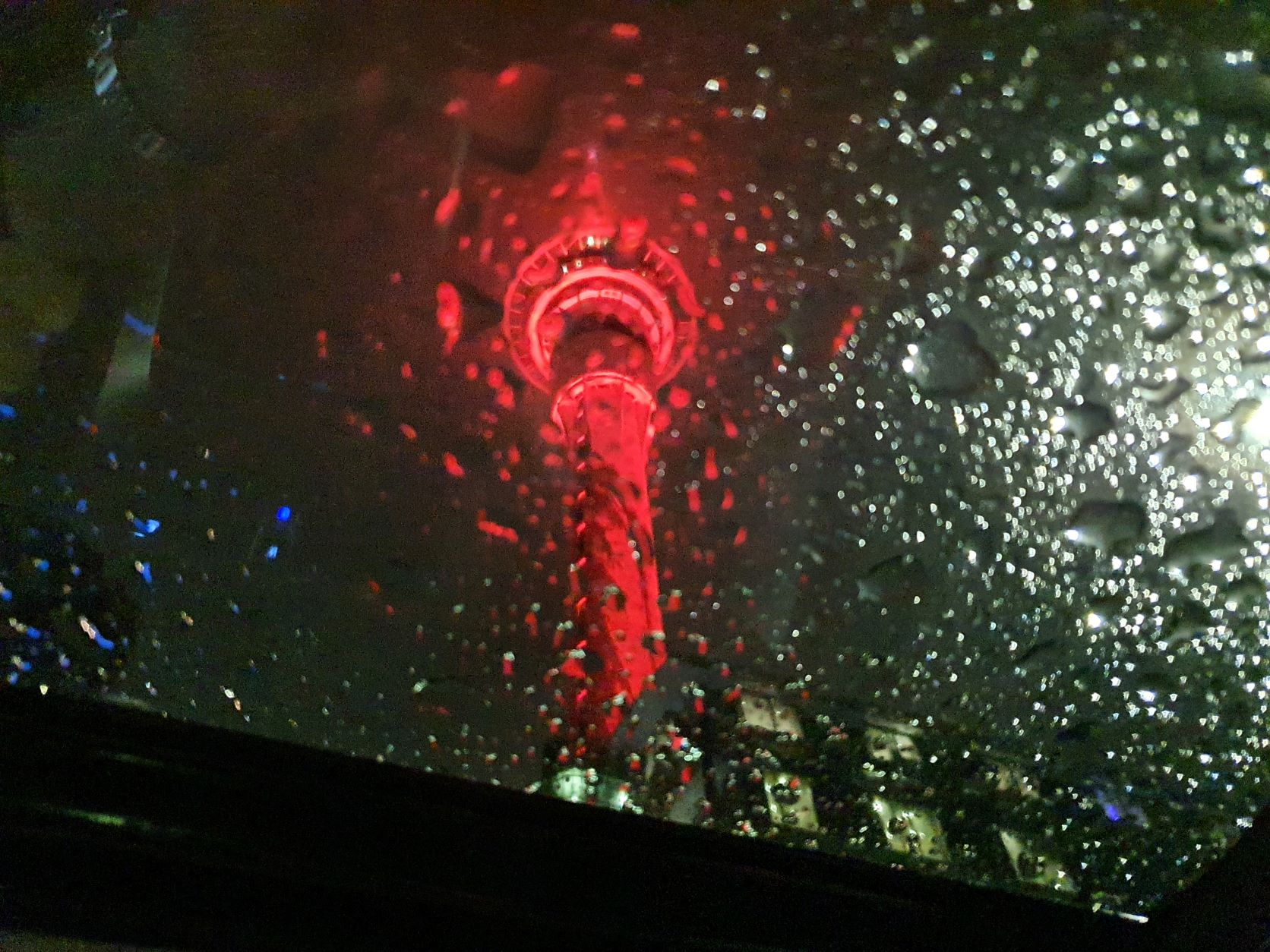 All this luxury doesn't make for a light car and with a weight of over 2 tonnes, the Palisade won't be your first choice for the drag strip. The Limited model that I reviewed came with a 2.2 litre turbo diesel unit which had me questioning its abilities on paper at least. In the real world, that diesel engine pulls the 'palace' without trouble. Brilliantly smooth at motorway speeds but efficient around town, that's a tough trick to pull off. With 147kW of power and 440Nm of toque on tap, the Palisade will not only pull itself with ease but it will also tow upto 2.2 tonnes braked!
While the engine does make light work of accelerating, you still need to keep in mind that this isn't your average SUV. It does need a little bit more attention when navigating tight corners or parking at a mall for example. Though, the myriad of cameras and sensors will happily aid you there!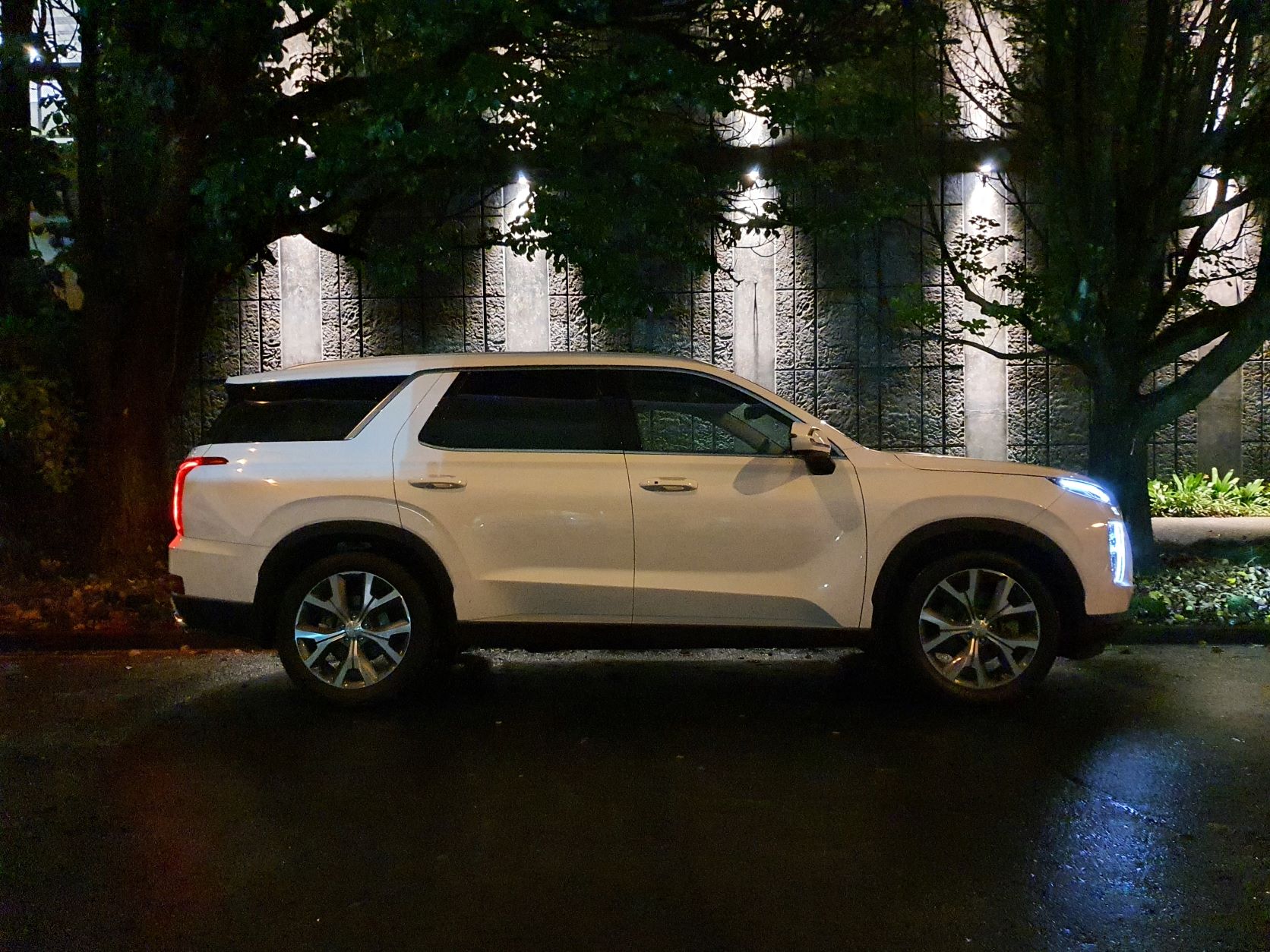 The Verdict
As someone who normally drives hatchbacks, the Palisade was quite a different experience for me. One that I initially resented but got used to very quickly. I can certainly see the appeal of a big luxury SUV like this, its imposing grille parts traffic for you (kidding). You don't really get any tailgaters either because the Palisade is quite literally king of the road. Feeling like royalty is a given with this car so it's just as well that the word 'palace' features in its name!
2021 Hyundai Palisade Limited: 4.5/5
Thanks for reading! For more news and reviews, check out Tarmac Life.
Words and pictures by Matthew D'Souza, car courtesy of Hyundai Motors NZ.