Ask anyone and they'll tell you that I absolutely adore hot hatches. I love their practicality, power and compact size. However, ground clearance has always been an issue for me. With speedhumps getting bigger and driveways getting steeper, life has been increasingly burdensome as a hot hatch owner.
Navigating urban terrain is better suited to SUVs these days but what if you don't want to give up the sporty essence of a hot hatch?! The good news is that there is a new world order of compact performance SUVs being established. And the Hyundai Kona N is leading the way!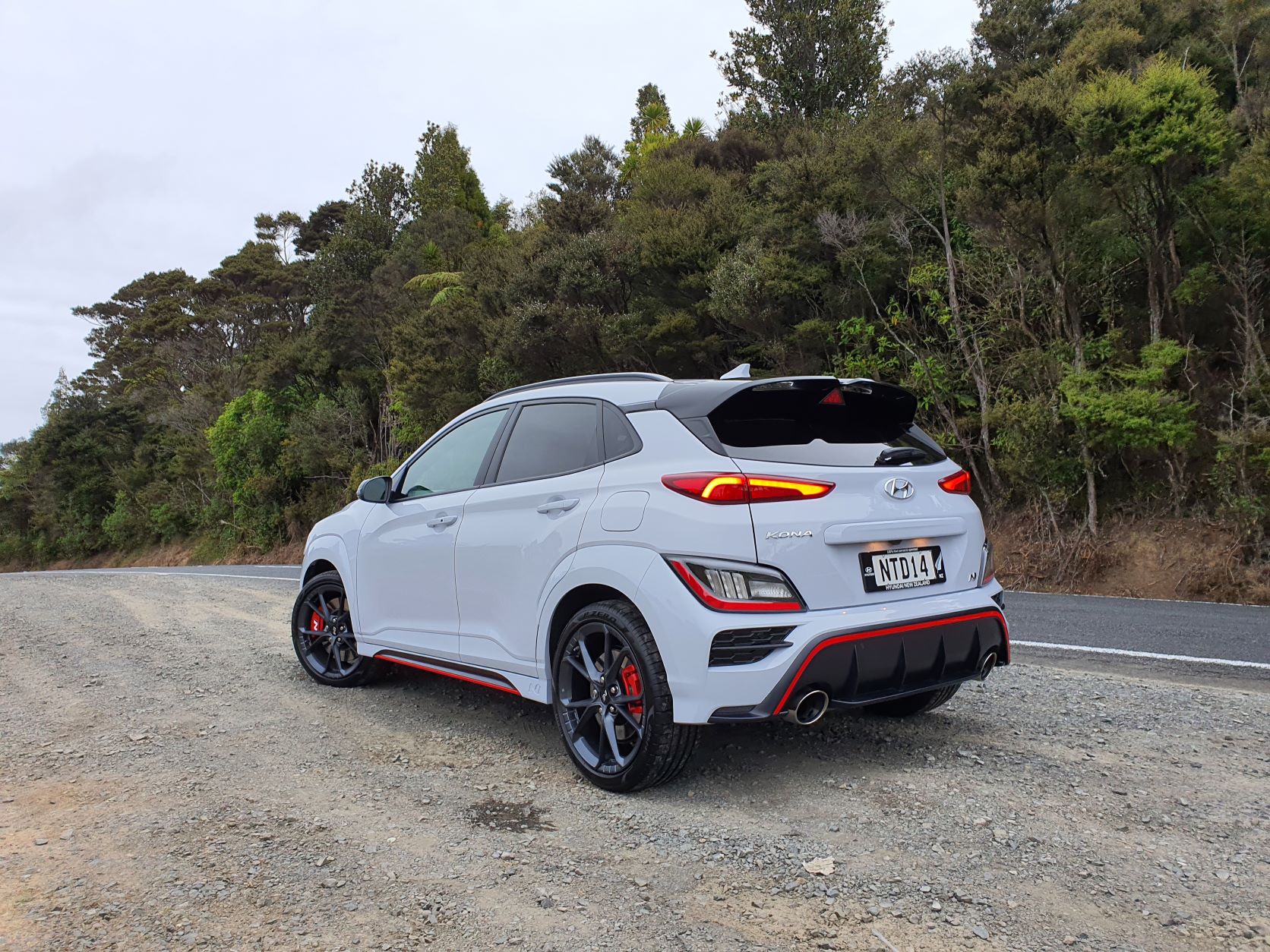 To some, the N accents might be a bit childish but not to me. I like the red striping, N badging and sharper lights that come with the credentials. It's dramatic but then it needs to be! Hyundai's performance arm is still relatively unknown to the public which is why their models need to be pedantic about looks. They are setting the benchmark for the brand's future!
The additions to the exterior include a new grille, rear diffuser, bigger forged wheels, red brake calipers, dual exhausts, rear spoiler and that unmistakable triangular taillight. That little detail became a personal favourite during my week with the Kona N, it just oozes character. Overall, you get plenty of kit for your money!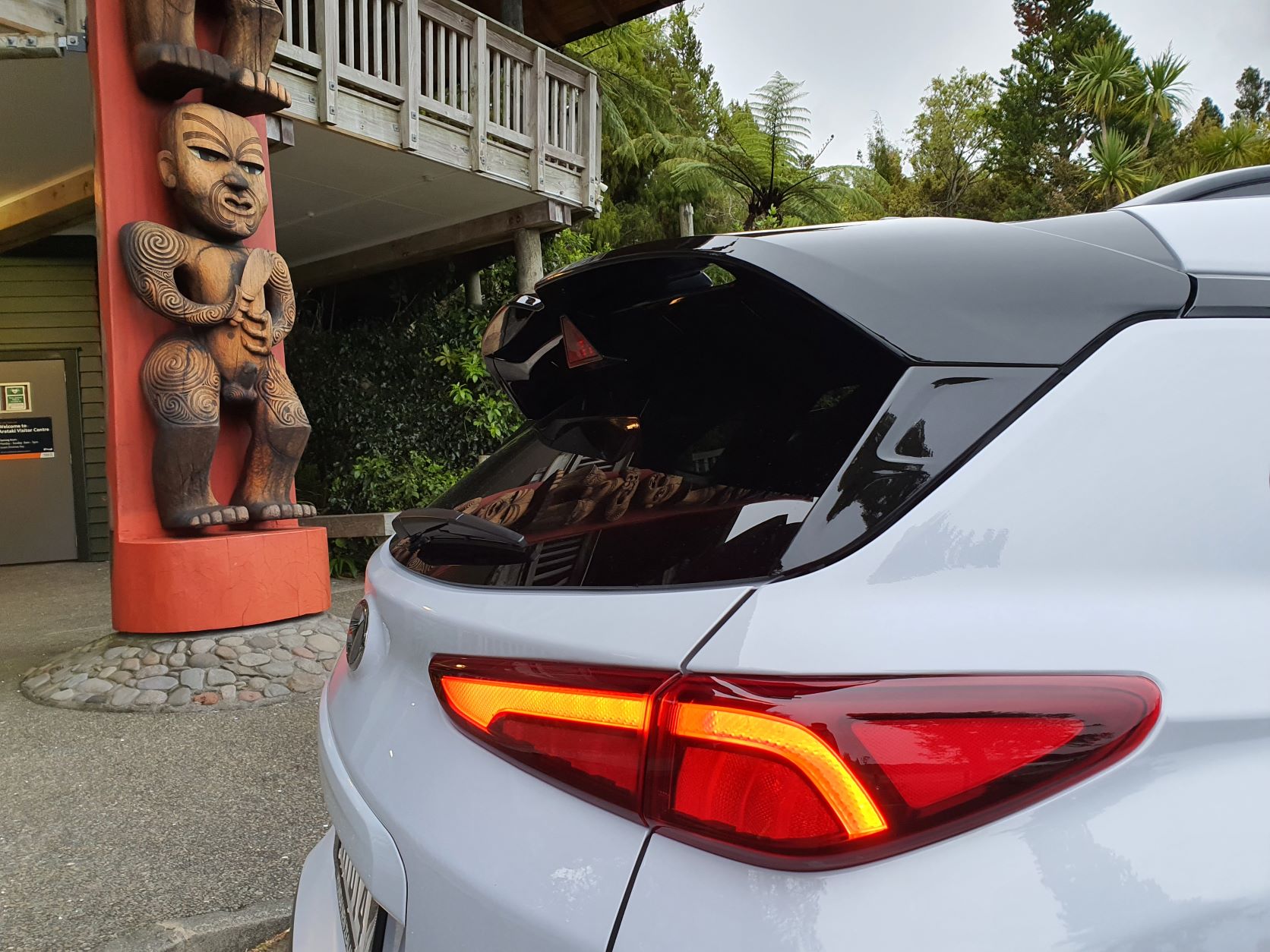 The N garnish continues to the inside where the buttons and contrast stitching are finished in 'performance blue', the signature colour of Hyundai's performance arm. Sports seats are to be expected in a car like this and you won't be disappointed. However, the sharper corners did leave you wanting a bit more bolstering. That small niggle was promptly redeemed by the sight of a mechanical handbrake! Gosh, I can't remember the last time I saw one of those in a new car. Either I'm getting old or the car industry is moving too fast, maybe both…..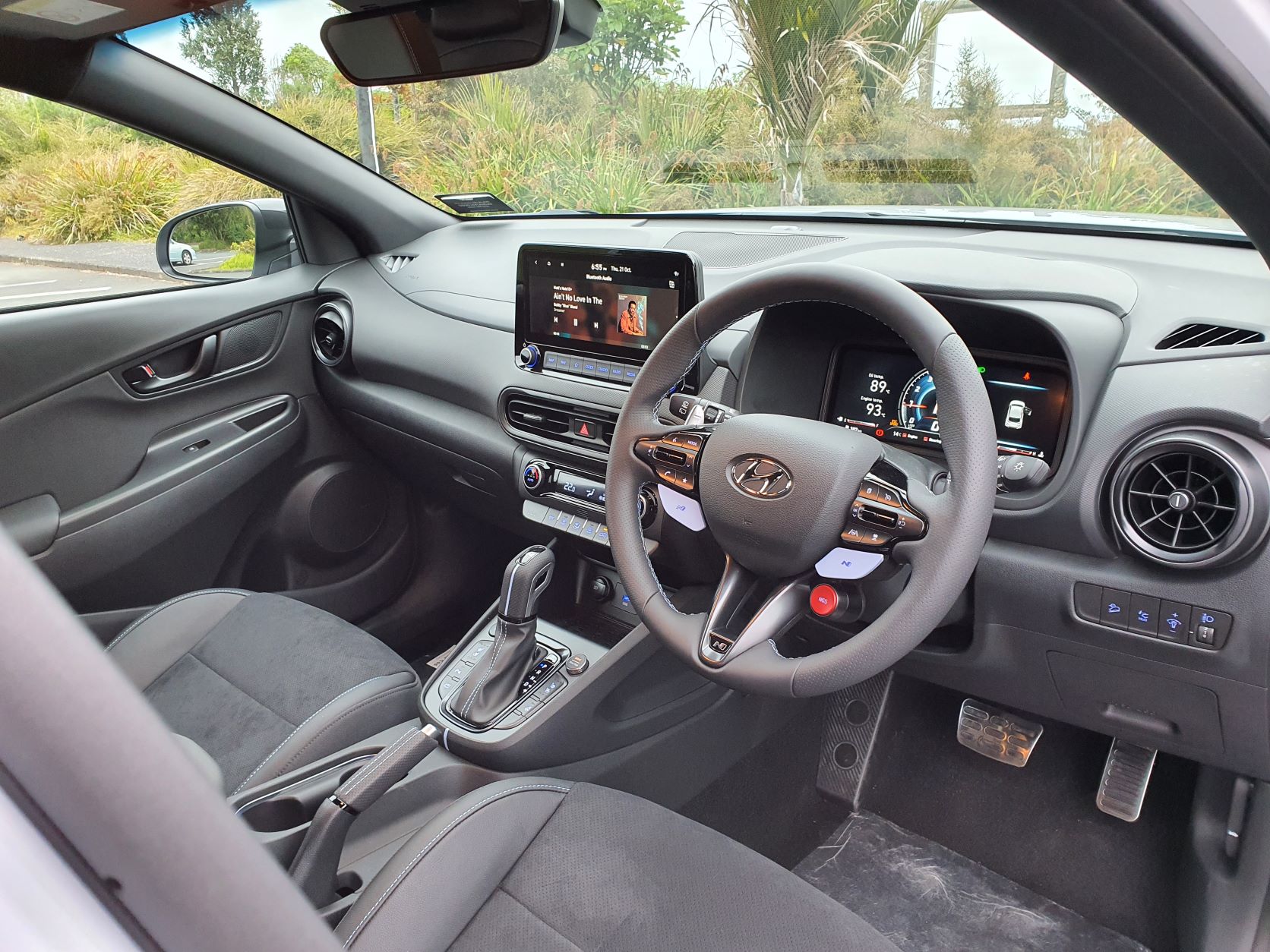 There's a lot of stuff in this Kona N that won't get old. And two of those find themselves on the steering wheel. The blue button on the left changes the drive modes between eco, comfort and race, all of which are quite distinct. Eco tames the car's exhaust and ride while normal is slightly unhinged. Then you get to race mode which is very much so. The exhaust gets loud, suspension stiffens up and the steering gets heavier. If that's not enough to whet your appetite for sporty driving then turn over to the right side of your wheel.
That blue button with the black lettering unleashes N mode. It's pops and crackles galore as you zoom through tunnels, leaving you grinning from ear to ear. See, this car really has a sense of humour!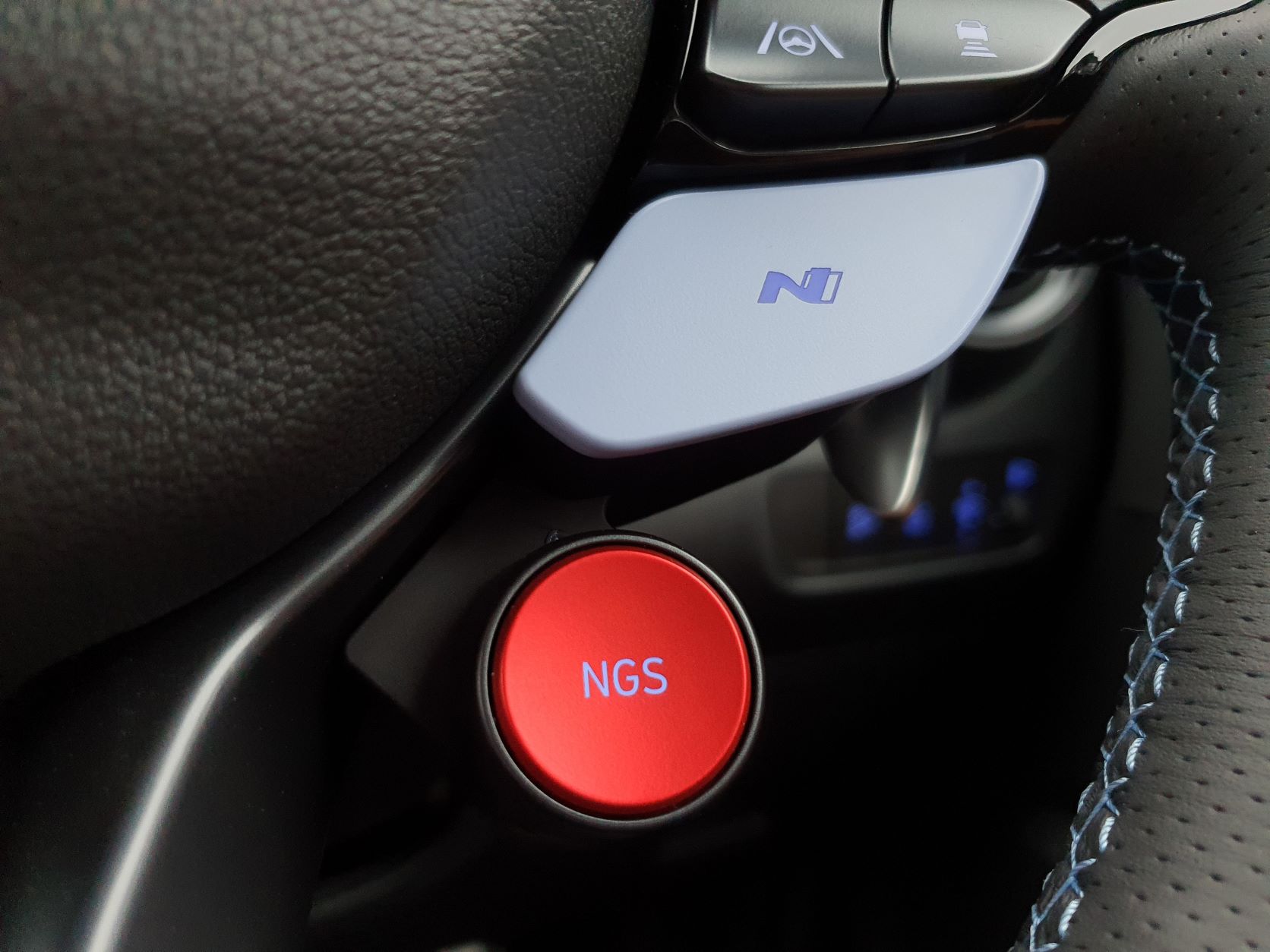 While we are on the topic of grinning, see that red button above? 'NGS' or 'N Grin Shift' mode is what it's called and it will leave you trembling rather than grinning. Push it and you will get a brief but ballistic burst of power. The whole car comes to life in a way that you were not expecting. But then, 213kW in 'NGS' will do that to you!
Yes, the Kona N is quick but then a lot of other things are. What really separates this SUV from the rest is the fun factor. Little gimmicks like the triangular taillight, vocal exhaust and red trim bring out the character of this car. It handles even the toughest of corners with a smile on its face and it will leave you feeling the same way. One can have endless hours of entertainment by just doing mundane things like pulling away from the lights. The car's cheeky drive rewards you, no matter the road!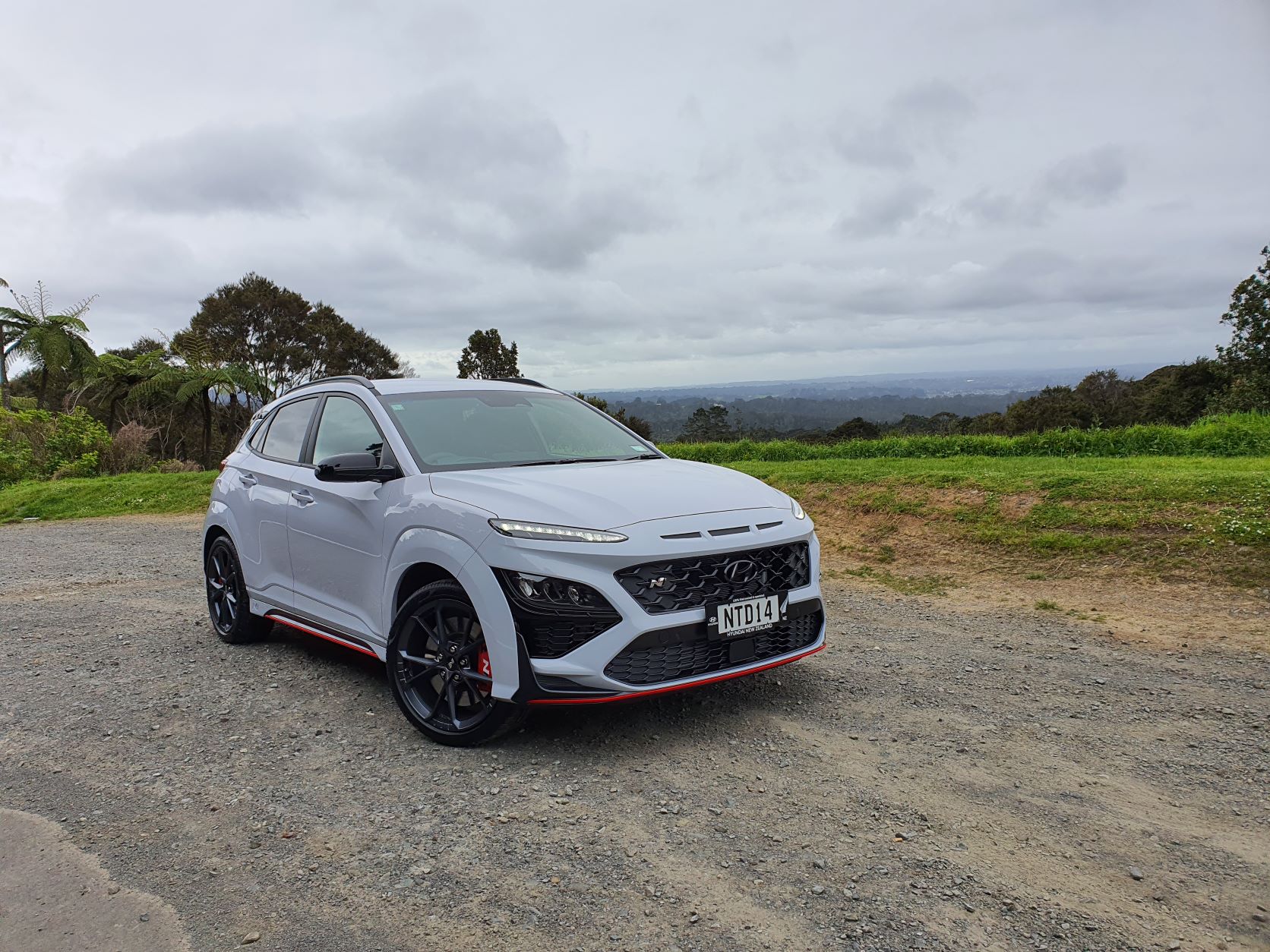 The Verdict
It's been just over a week since I returned the Kona N and I really do miss it. This wasn't just a car but more like a friend! It has a certain personality that makes it very lovable. Top that with its bonkers styling, noise & practicality and Hyundai have a real winner on their hands. I would love to fault it but I just don't think I can.
If this is what's in store for the compact performance SUV segment then I say bring it on! Be warned though because the competition will have to be bloody good to beat the Kona N.
2021 Hyundai Kona N: 5/5
Thanks for reading! For more news and reviews, check out Tarmac Life.
Words and pictures by Matthew D'Souza. Special thanks to Hyundai Motors New Zealand for the car.