The new Toyota Highlander really does let you live the high life with a commanding presence over everything else on the road. You really do sit noticeably higher than most other cars and SUVs. But then again, isn't that the point of a car like this?! It is meant to give you a sense of presence and strike fear into those driving small hatchbacks in front of you. But despite the 2021 model's mean looks, the Highlander is hardly a bully's car.
In fact, most Highlanders will probably be bought by families who really will use the towing capacity and storage for their outdoorsy things. That's a big reason behind the previous generation's success, it was well suited for the Kiwi lifestyle. Big shoes to fill then for this new model.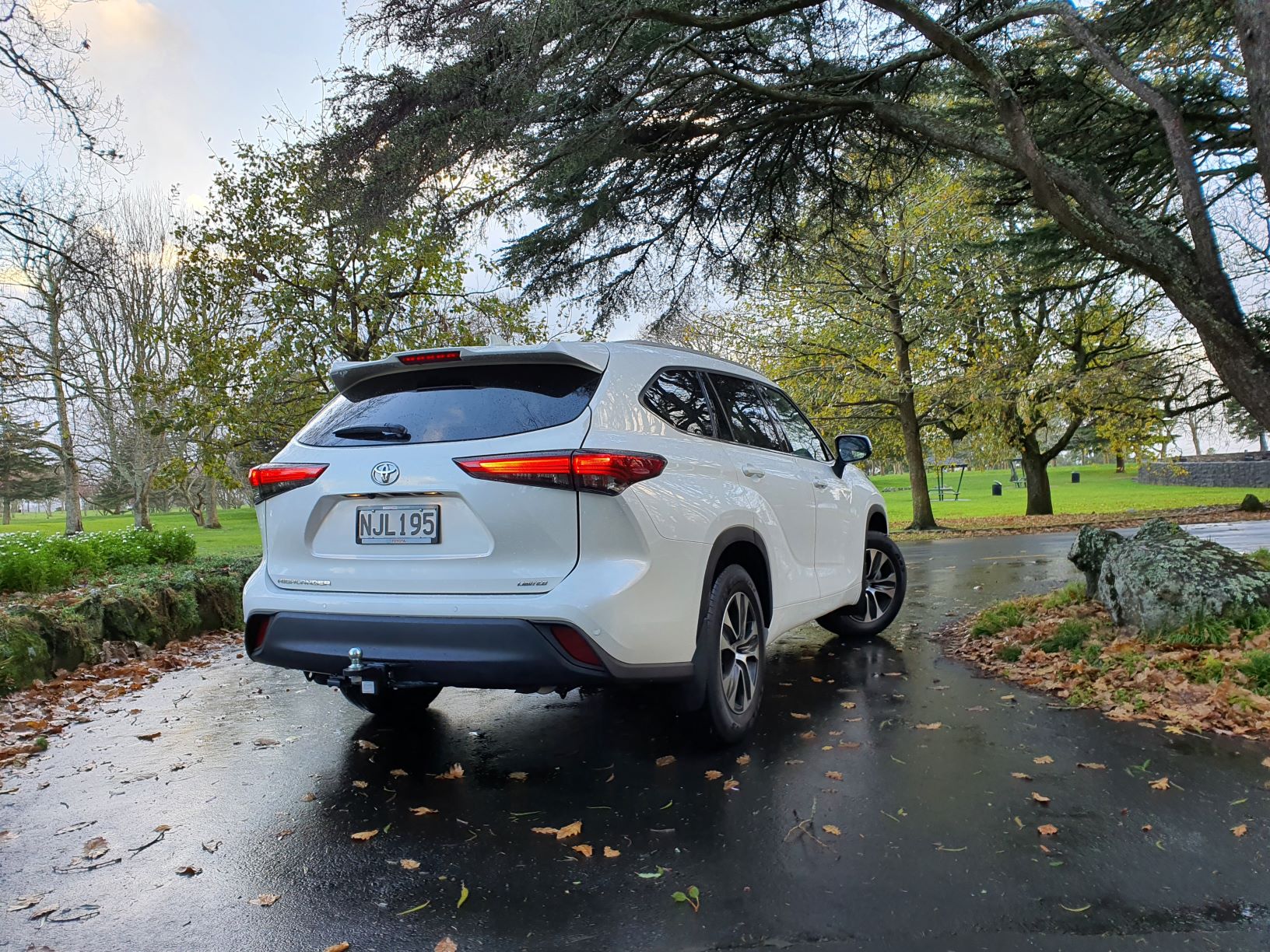 First up, I will say that the Highlander is not the most appealing thing to look at. The styling gives it a stern front end but the rear is a little more fun as it turns out. There are LED headlights and tailights as to be expected on a car like this. The front also features the gloss black grille and the silvery 'moustache' element that runs across it making it more identifiable with the rest of the range.
The side profile doesn't feature a major departure from the previous model. Apart from the accentuated body lines and wheel arches. The rear end also gets a roofline spoiler for a bit of sporty flair.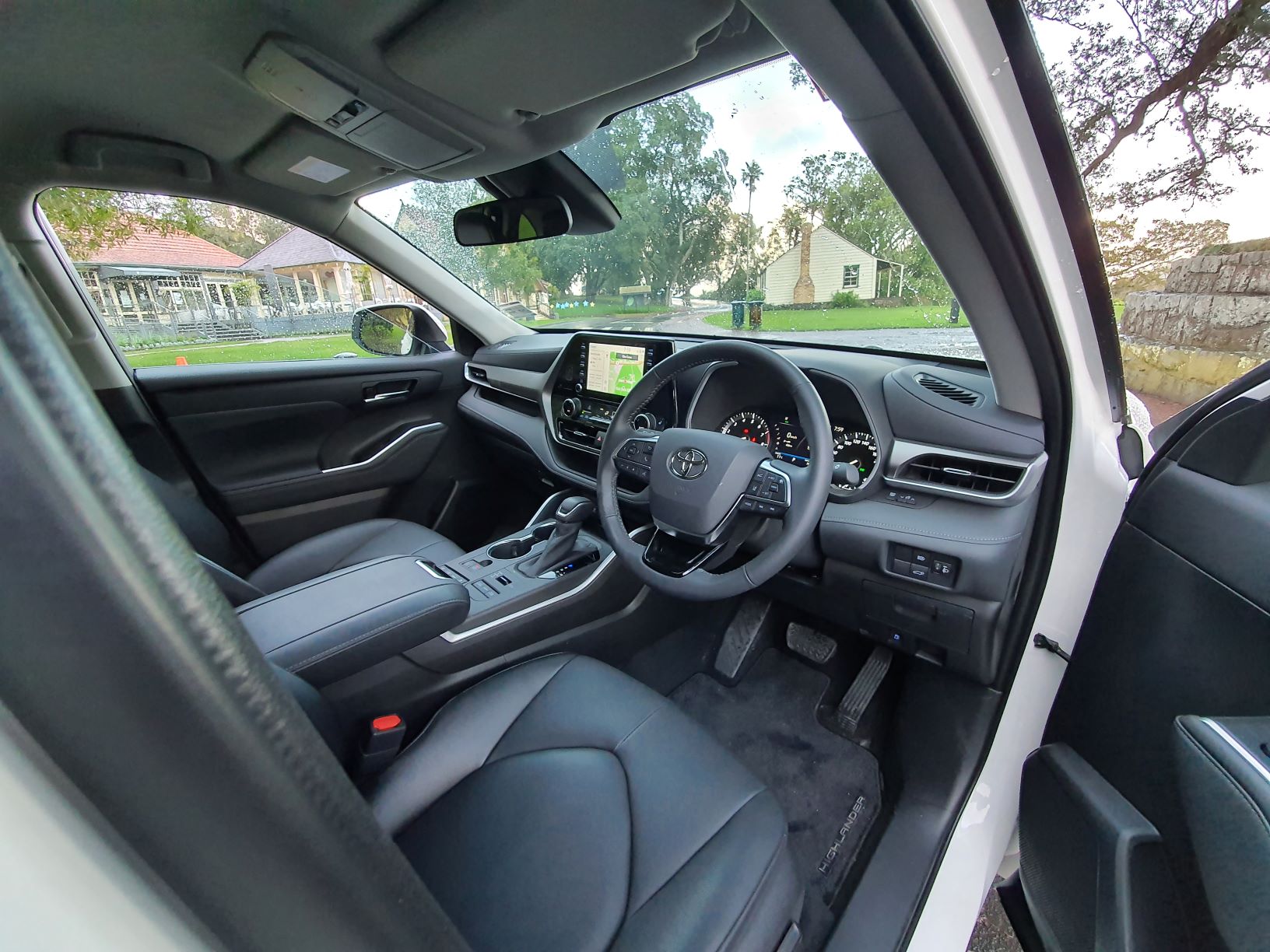 The interior gets a fresh face but there is still an essence of Toyota familiarity to it. What I mean by that is buttons are generally where you would expect them to be, you get the idea. Toyota's infotainment screen is a new addition to the Highlander's interior. But it does feel a little outdated in 2021 though still works well and is simple to use. I love the shortcut buttons, it's good to see that some manufacturers are keeping knobs & buttons alive! The interior of this particular Limited model features some supple leather seats with heaters that warm up your rear quite briskly. You also get some faux leather on the door inserts and soft plastics on the top of the dash as well. Everything else is generally finished in scratchy plastics but it's a Toyota so things are generally screwed together well, right?
Wrong as it turns out. What happened to that Toyota quality? My dad has owned several of their cars over the last two decades but there has never been issues with build quality. However, they seem to have let things slide recently. The gear knob felt like it was going to fall off, the centre console trim was jiggling about and I even heard a panel rattle! But because I am familiar with Toyota's generally remarkable build quality, I will put this one down as a one-off oversight.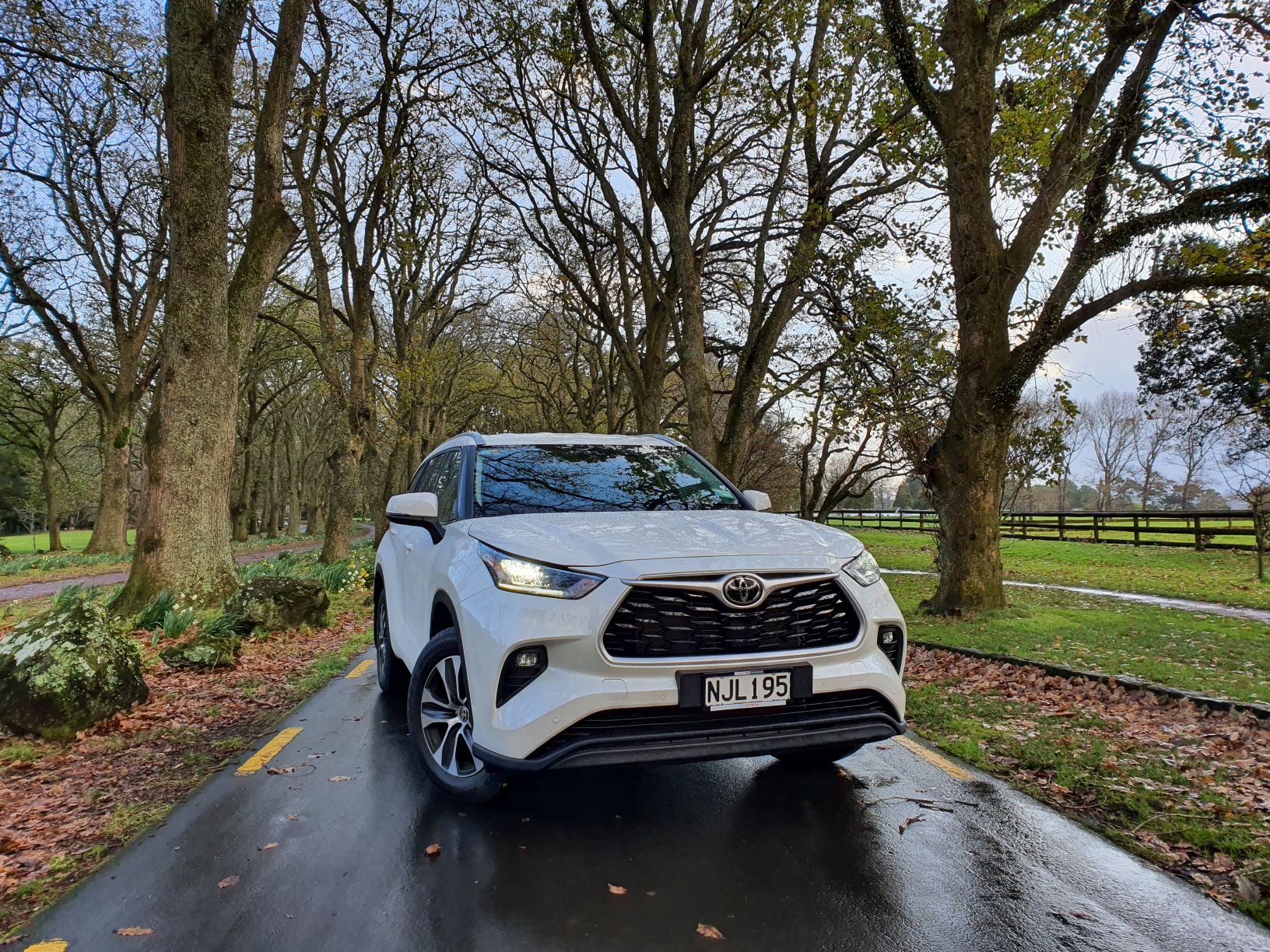 Probably the highlight of this new Highlander is the ride. Those fat tires and soft ride just iron out anything on the road. It even makes rough roads feel paved! Even though the Highlander does have large 18 inch wheels, the tires do a good job of keeping the road noise to a minimum. Obviously it's not sportscar so cornering is not a strength and you do feel the body roll. In saying that, the steering is surprisingly light for a car of this size which makes parking and maneuvering a breeze. Seriously, I was expecting to have a bit of trouble with a car of this size but the steering makes a big difference.
The other highlight of this Limited model is the engine. That 3.5 litre V6 unit pulls this large SUV with ease. Making a decent noise too! You get the sense that the 295 bhp engine won't break a sweat when towing your boat. As you'd expect, an engine like that is not the best in traffic and it does tend to chew through petrol. Still, a claimed figure of 8.8l/100km is not bad at all for a car of this size. The suite of safety systems is worth pointing out as well. You get sensors on every corner, a reversing camera, blind spot assist and plenty of airbags to keep the whole family safe.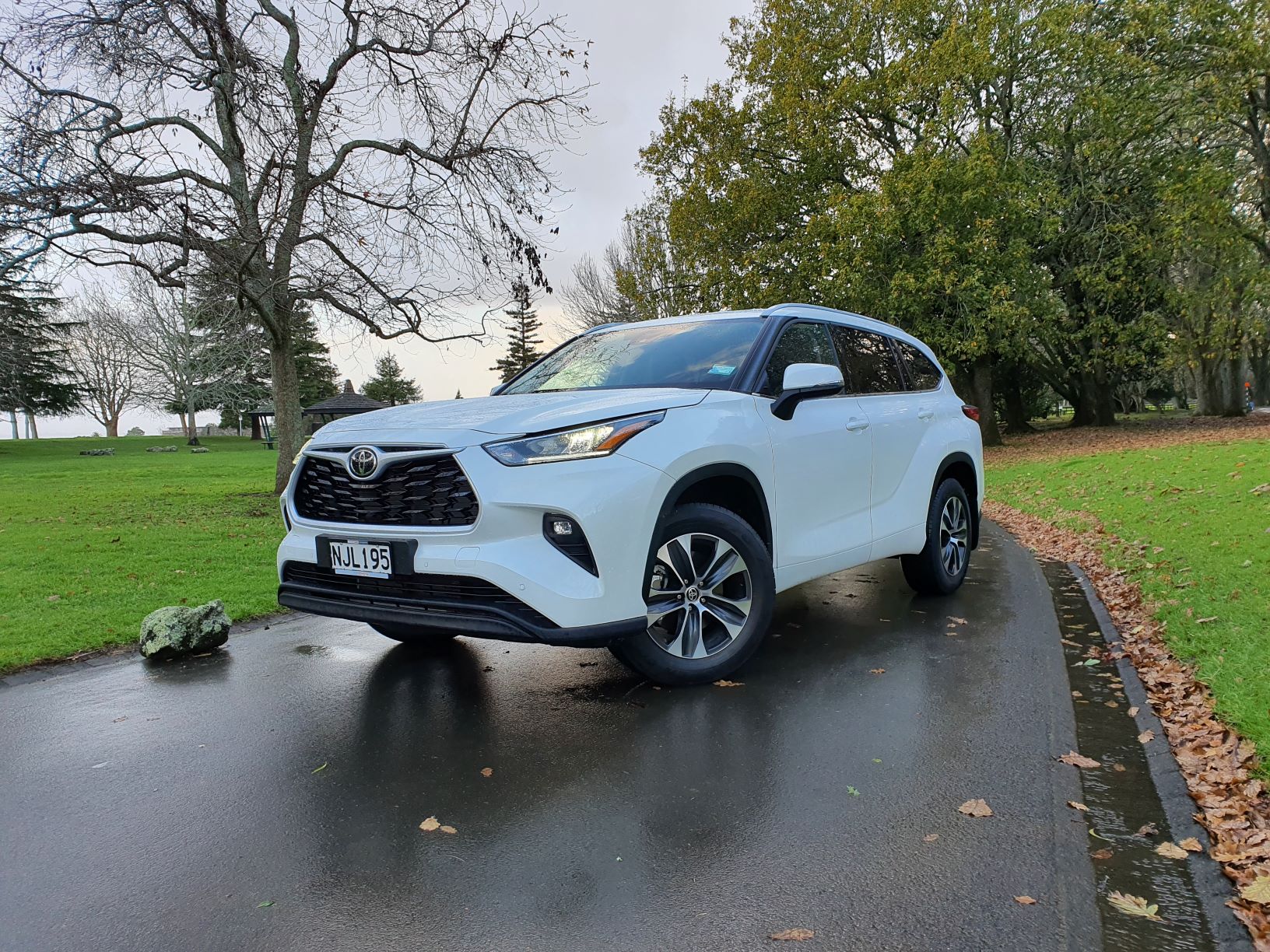 The Verdict
The Toyota Highlander is a car that I have always liked. It's a no nonsense big off-roader for sensible people with big families or outdoorsy lifestyles. It has all the SUV basics covered with space, practicality, safety and all that good stuff. There's no mistaking the size of it but if you suddenly feel like buying furniture, that's not a problem anymore! Tailgaters and lane cutters will also stay away from you so enjoy the high life and your peace of mind!
2021 Toyota Highlander Limited: 3.5/5
Thanks for reading! For more news and reviews, check out Tarmac Life.
Words and images by Matthew D'Souza.