You know when something is good, but you can't help but think it lacks something that will make it even better? Maybe that curry needed just a few extra chilis, or that G n T required a twist of lime to make it perfect?
When Toyota launched the GR Supra, we all thought it was mighty impressive on so many levels. As a collab between Toyota and BMW to bring back one of the most coveted names in recent performance car history, it signalled the beginning of the road going arm of the Toyota Gazoo Racing brand, with the GR Yaris, GR 86 and GR Corolla all to follow in the space of a couple of years.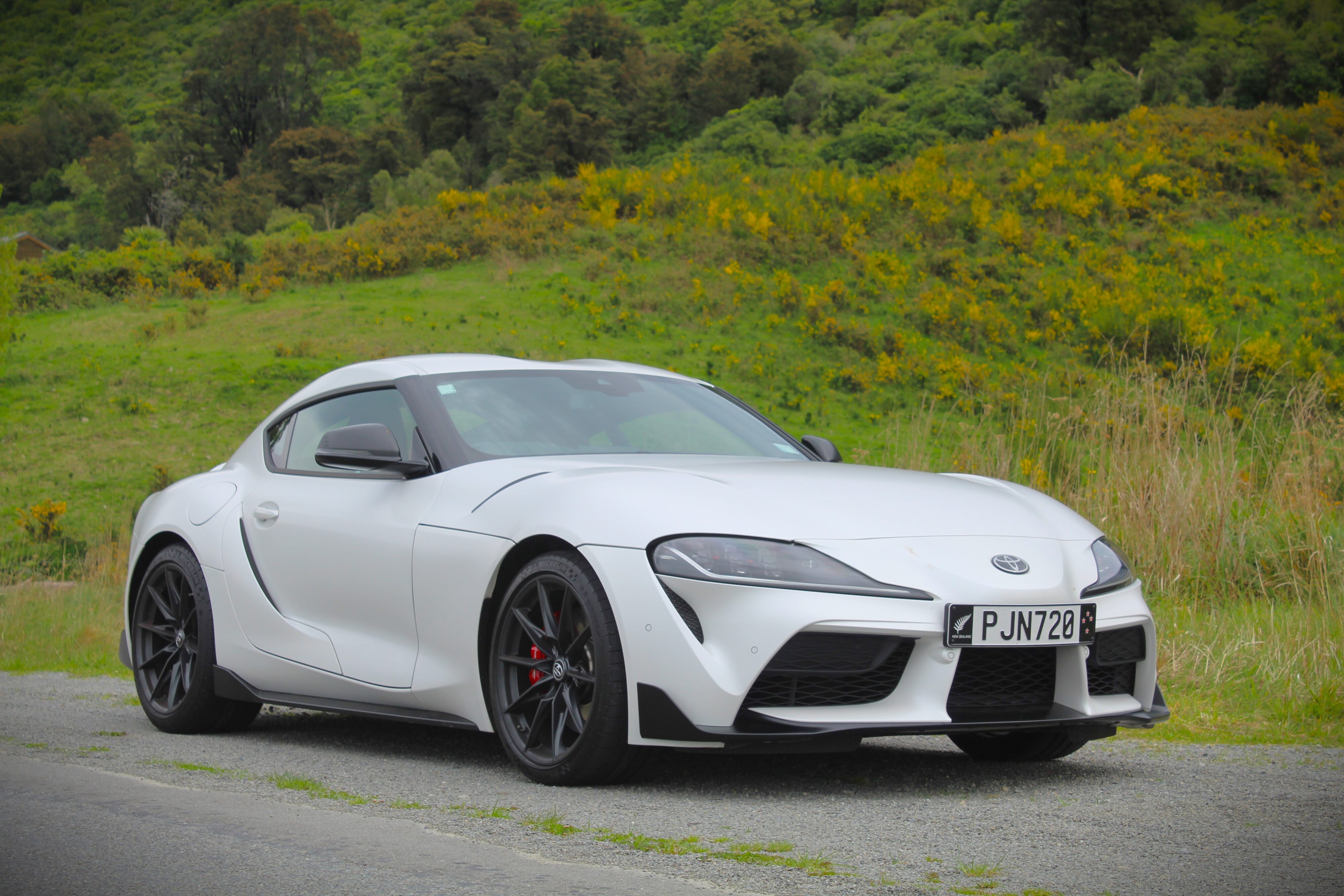 However, the lack of a manual transmission as an option for the GR Supra left some of us feeling a bit cold. Not to mention the Supra fan base who gagged at the thought of the newest version of their JDM hero as not being offered with "stick."
Well, Toyota has listened and here we are, the first GR Supra with a six speed manual transmission. But, does this simple change make a big difference?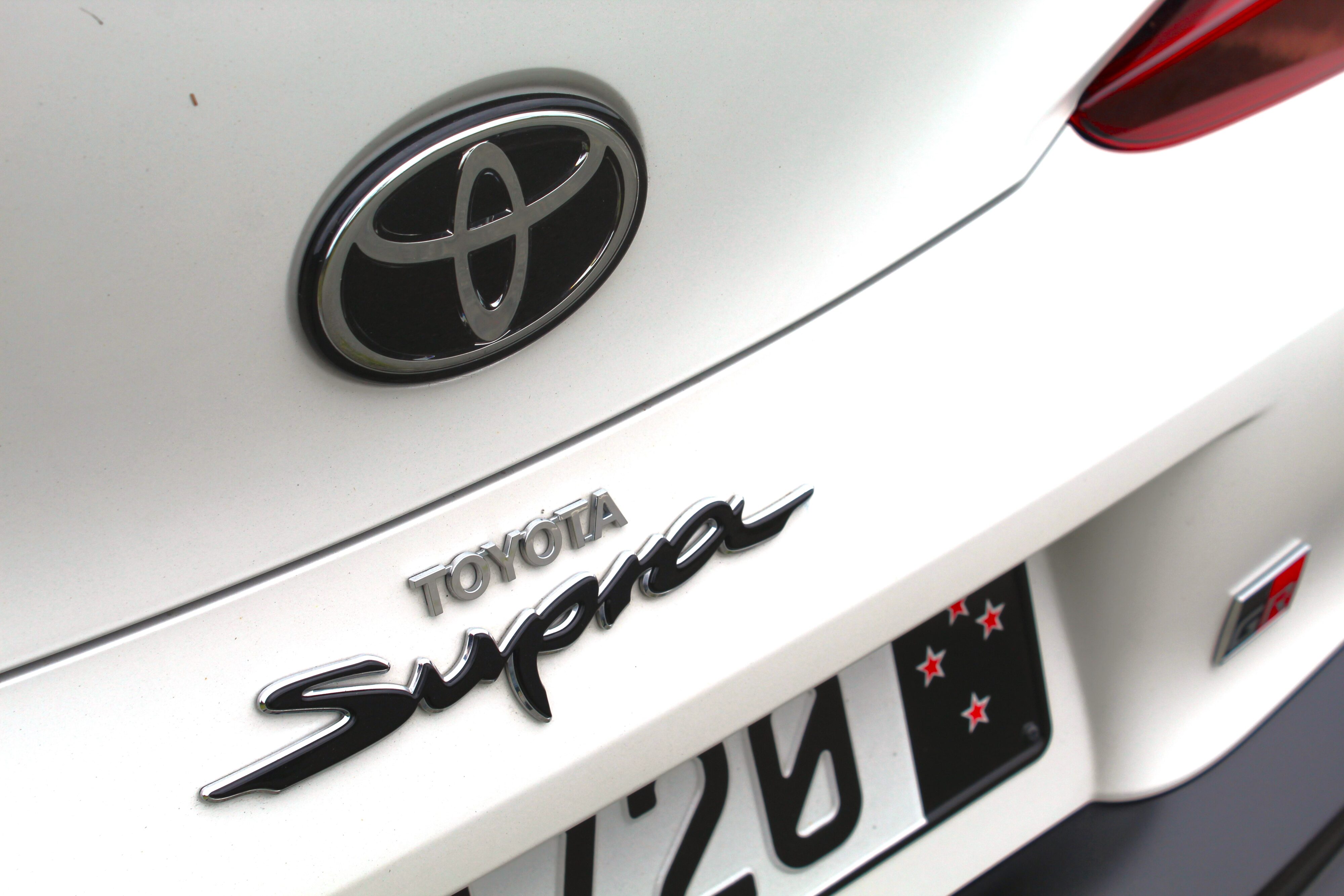 At $96,990TDP (Toyota Driveaway Price), the manual costs exactly the same as the automatic. Both still get the same 3.0L twin-scroll turbo six cylinder engine producing 285kW of grunt and 500Nm of torque. Where the numbers start to differ slightly is when you factor in that six speed manual box.
No surprises the manual is 39kg lighter over the eight-speed auto, 1503kg compared to 1543kg. However, the manual's sprint from a standstill to the national open road speed limit is 0.2 seconds slower than the 4.1 seconds you get from the auto.
Visual cues have remained very much the same as before, with the addition of new set of 19-inch forged alloys on Michelin Pilot Super Sport rubber. The black of these alloys and the red brake calipers also contrast brilliantly with my test car's Sub Zero White paint scheme.
Inside, it's very much a case of GR Supra déjà vu with the two-tone red and black sports steering wheel and seats welcoming you to great effect. The swathes of BMW sourced switch gear are still easy to operate and understand.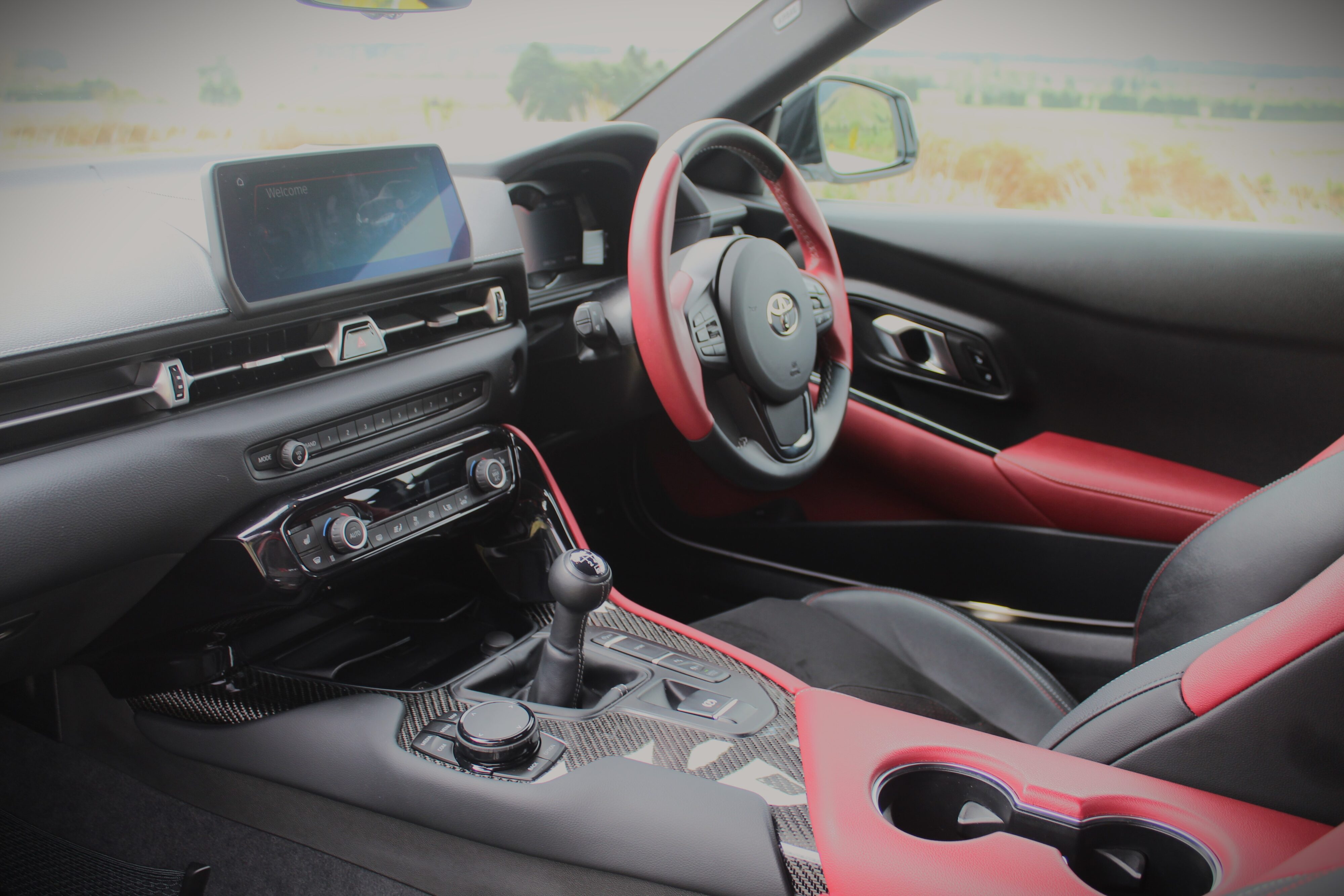 You also almost get same level of equipment as the automatic, wireless charging, Apple CarPlay/Android Auto, sat nav, dual zone climate control, an 8.8-inch infotainment screen which can be operated either by touch or via the centre control wheel, and a premium 12-speaker JBL sound system. While you also get Toyota's safety suite, the manual has to miss out of adaptive cruise control.
Much like its automatic counterpart, this GR Supra still announces the snapping out of its slumber with a cacophony of turbocharged six cylinder bliss. It's a grand blend of silky smooth six pot with a hint of flamboyance thrown in for good measure. As it settles down to a subdued idle, I am happy to report that it still didn't manage to wake the neighbours. Though if it did I never heard anything but, I digress.
Sneaking across suburbia, the GR Supra is still far more comfortable than casual observers might think. Sure, you sit low to the ground but the ride, for a car like this, is sumptuous and forgiving. The carbon clad transmission tunnel sits relatively high and your leather and suede sports seats hold you snugly in place. The GR embossed onesie that is the cabin wraps itself around you, and boy is shifting gears yourself a delight.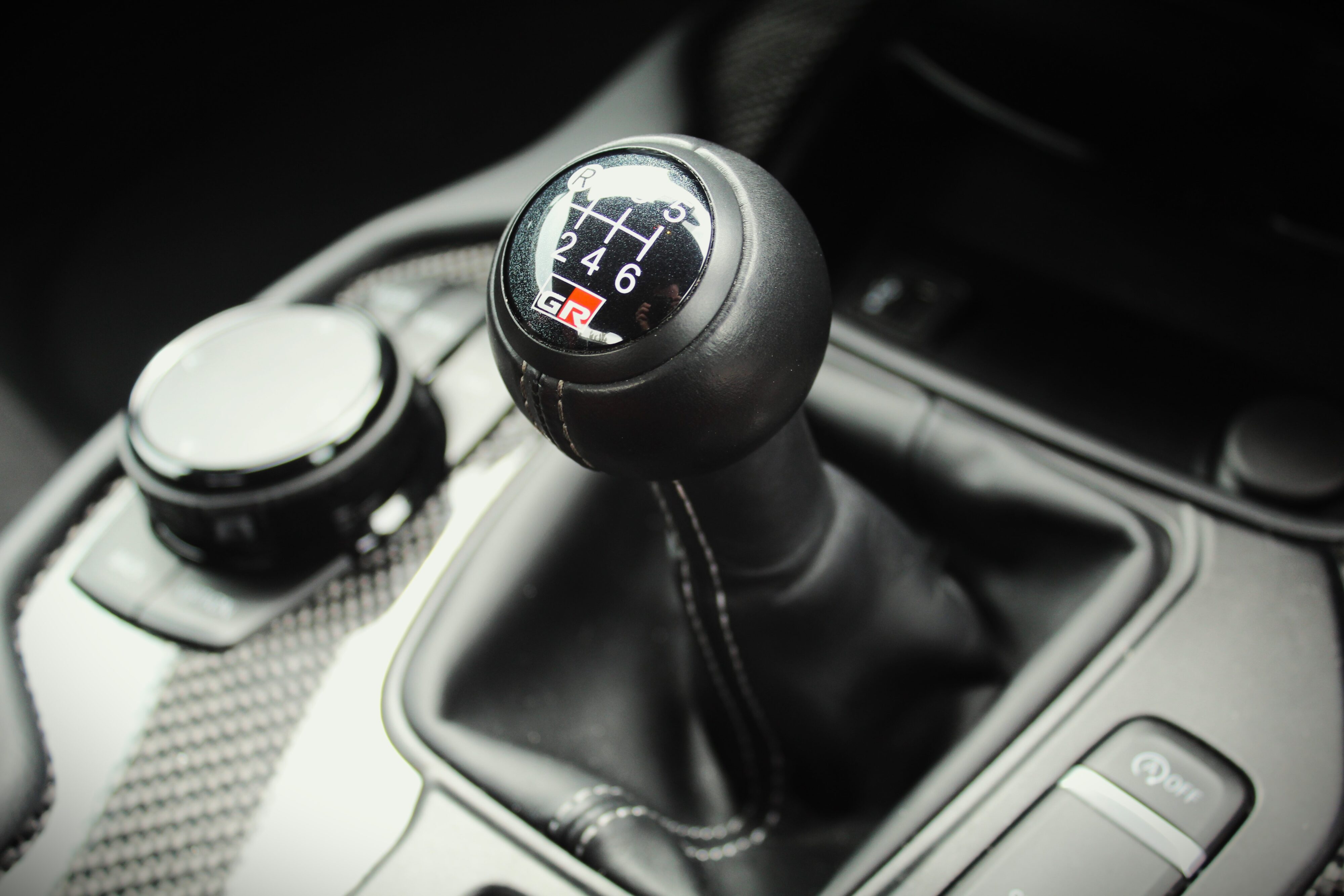 A short and positive throw inspires confidence and each change down can be accompanied by rev-matching on the throttle, saves you having to learn how to heel and toe shift for yourself. The only niggle I found is that while resting my hand on the gear lever, my elbow would sink into the centre cup holder, but that is no biggie.
Rear visibility is still average at best and you have no real comprehension of where the front of the car is, but you have parking sensors and the driving position of sitting low and far back is rather nice. The GR Supra is also quite docile when sauntering about town. Burbling along in Sport mode attracts a few stares too.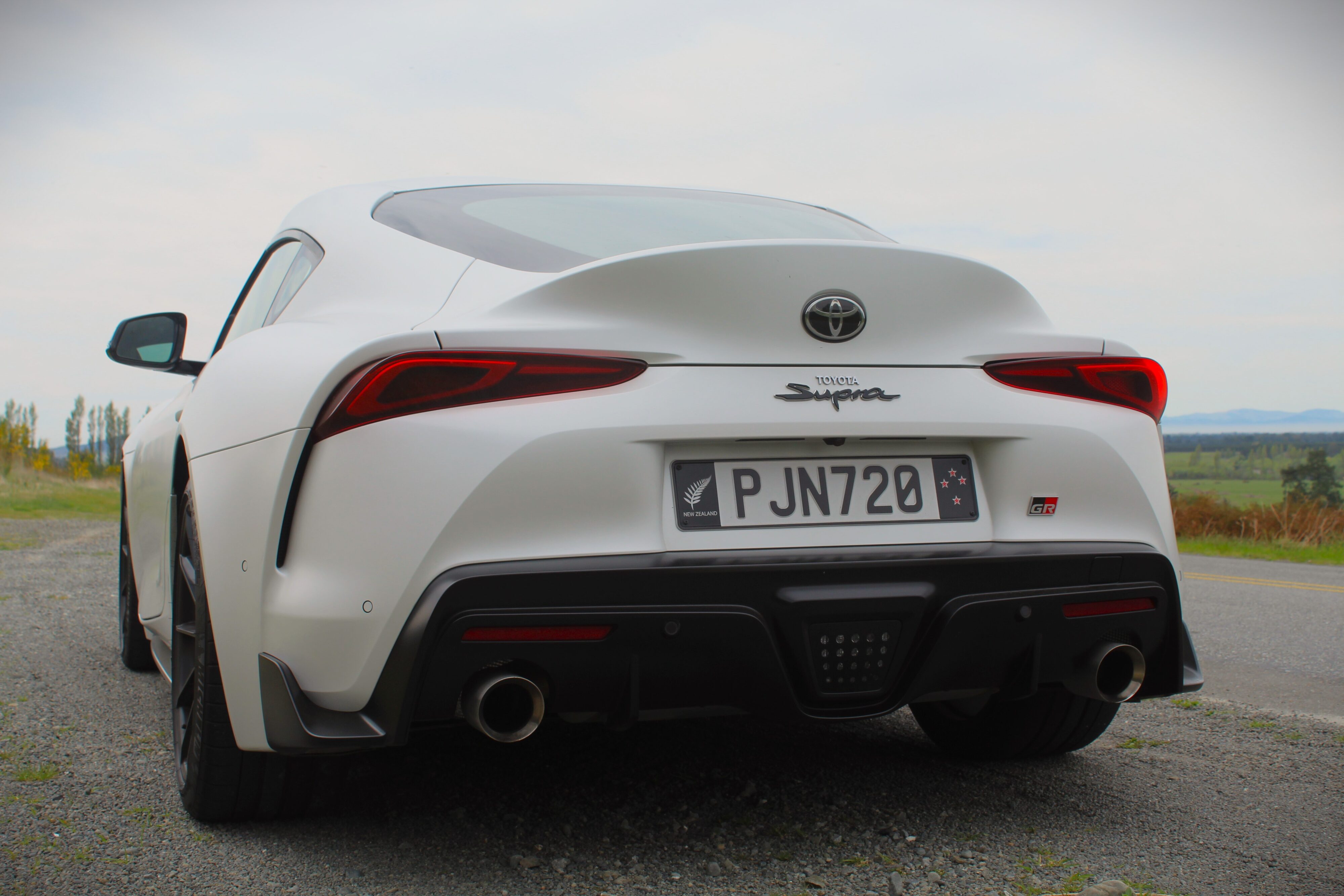 Pointing the GR Supra's snout at one of my favourite sections of twisty tarmac near Ashley Gorge a few clicks out of Oxford, I couldn't resist the temptation to open the taps a tad. It pulls mighty strongly off the mark and right up close to the 7000rpm redline, those 500Nm come in one big, solid lump. Under strong acceleration, the GR Supra does very well indeed, leaving that long bonnet to rise slightly with each change, of which are just lovely to behold.
While not the absolute sharpest eater of corners, the GR Supra still makes the rises and falls of that aforementioned road pretty darn spectacular. Anyone with a penchant for hard charging around bendy bitumen will still find much to be impressed with here.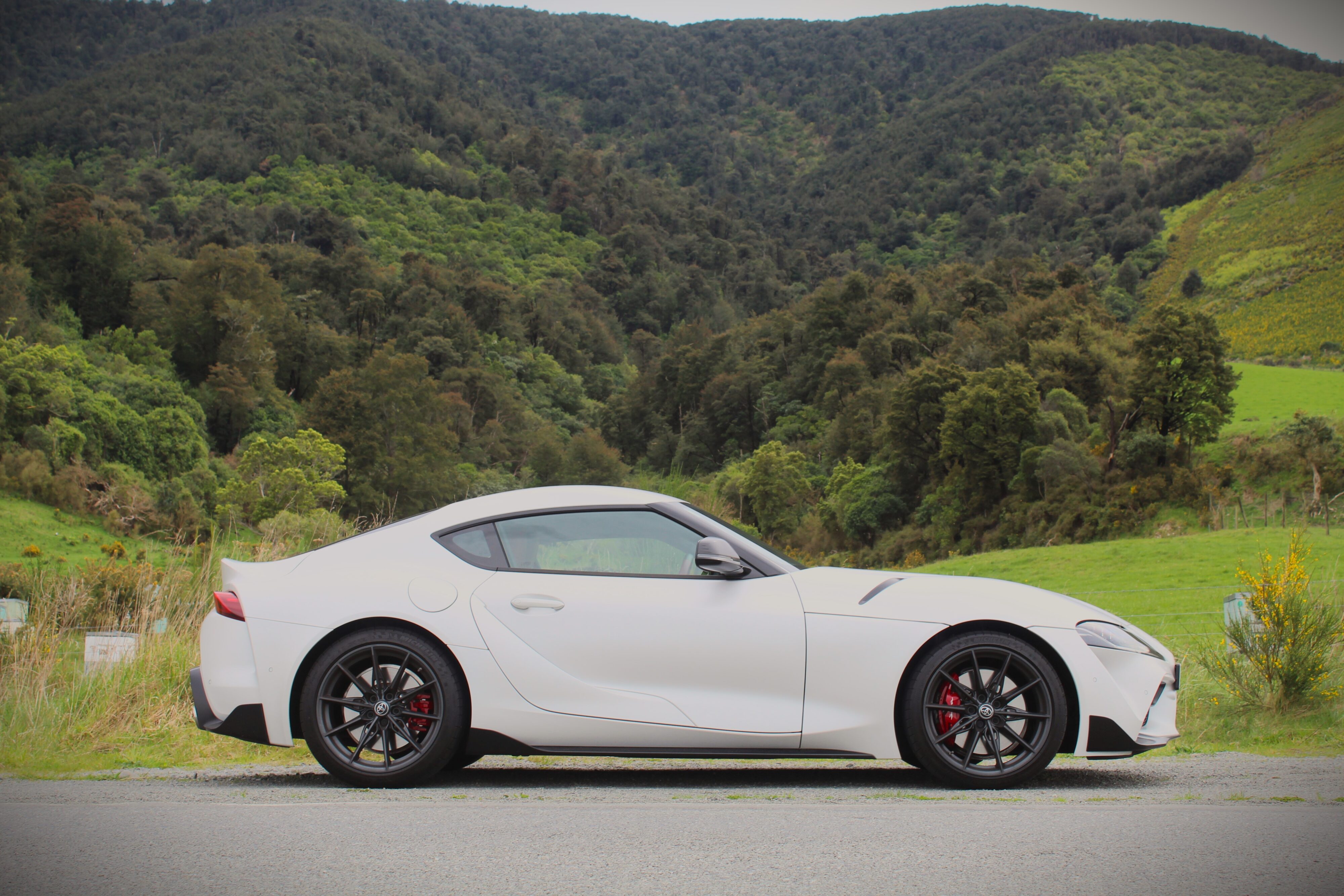 It bodes well on motorway cruising too. Its long twin-scroll turbo legs and supple ride still make for a good performance tourer. Though despite still swapping gears just for the joy of it, it was here where I wouldn't mind having the automatic. With combined 9.9L/100km, having the auto with its extra gears will likely bring the long road fuel averages down a bit.
That said, if it were me, fuel economy would not be on the forefront of my mind when buying a GR Supra. Therefore, the manual would be my pick every time. With it, the GR Supra feels more "Toyota" and less "BMW." It also serves up a rather epic drive to boot. Basically, a manual box is definitely that twist of lime which the Toyota GR Supra surely needed.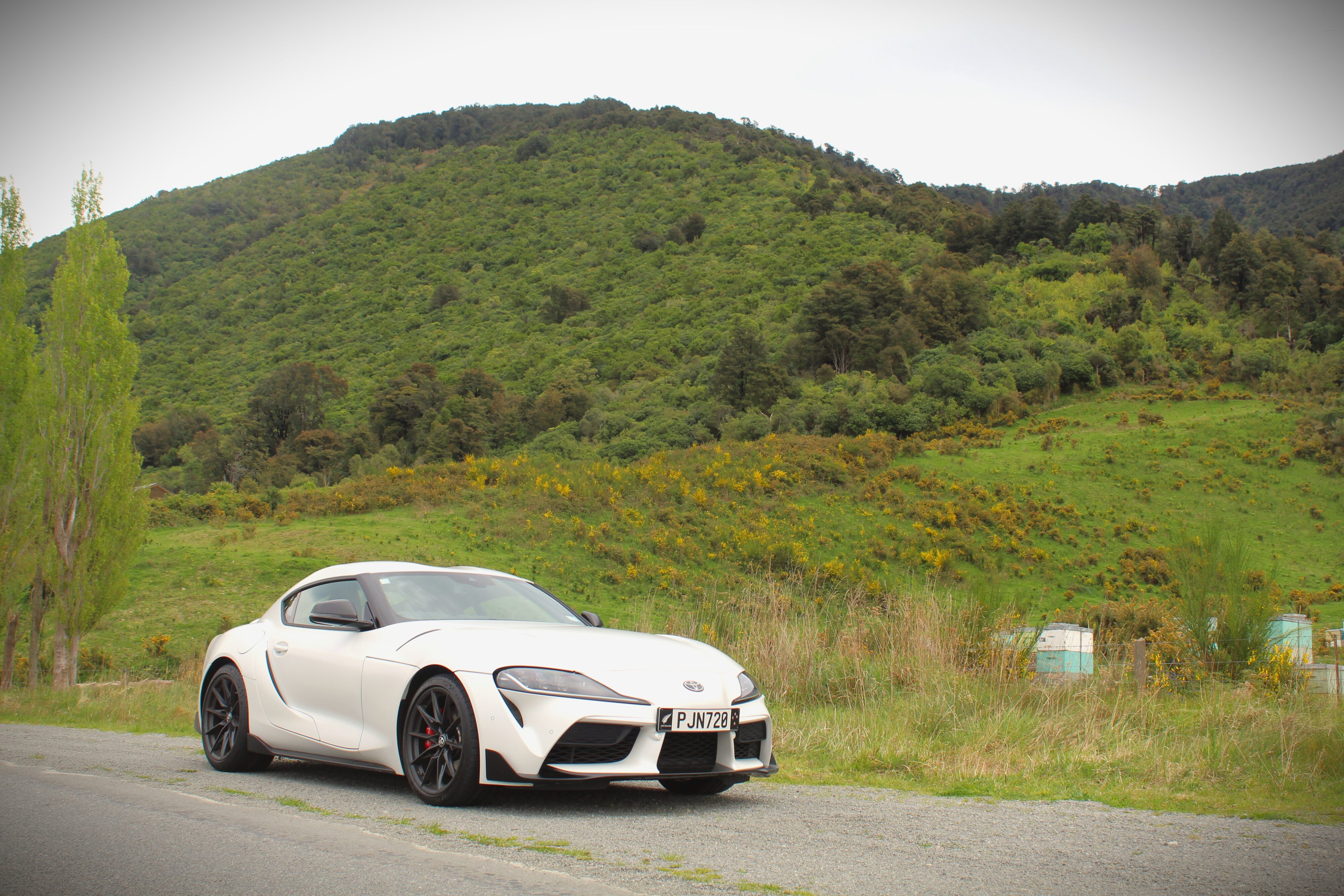 RATING: 8.5/10