Queenstown, it's that place that all New Zealanders talk about. If someone has been there, you will know about it! Most post their travels to social media while some write about them *cough*. Either way, it is one of the most beautiful places our country has to offer and a must visit for anyone visiting down under!
This was my first time visiting this particular region of the country so hopefully this series of articles will serve as a guide for future travelers. I also managed to squeeze Wanaka and Mount Cook into this trip so make sure you keep an eye out for those pieces as well! Anyway, we start our journey off in Auckland on a warm Saturday morning.
For reasons unbeknownst to me, our flight was booked for the ungodly hour of 6AM on a Saturday morning. Meaning that we had to be at the airport at 5AM for all the paperwork. Predictably, things did not go to plan! A rather brisk run to the airport was needed, luckily I was behind the wheel. Eventually, we boarded our plane just in the nick of time. And after having half a moment to catch our breath, we were up in the air with a turnaround time that would put George Clooney to shame!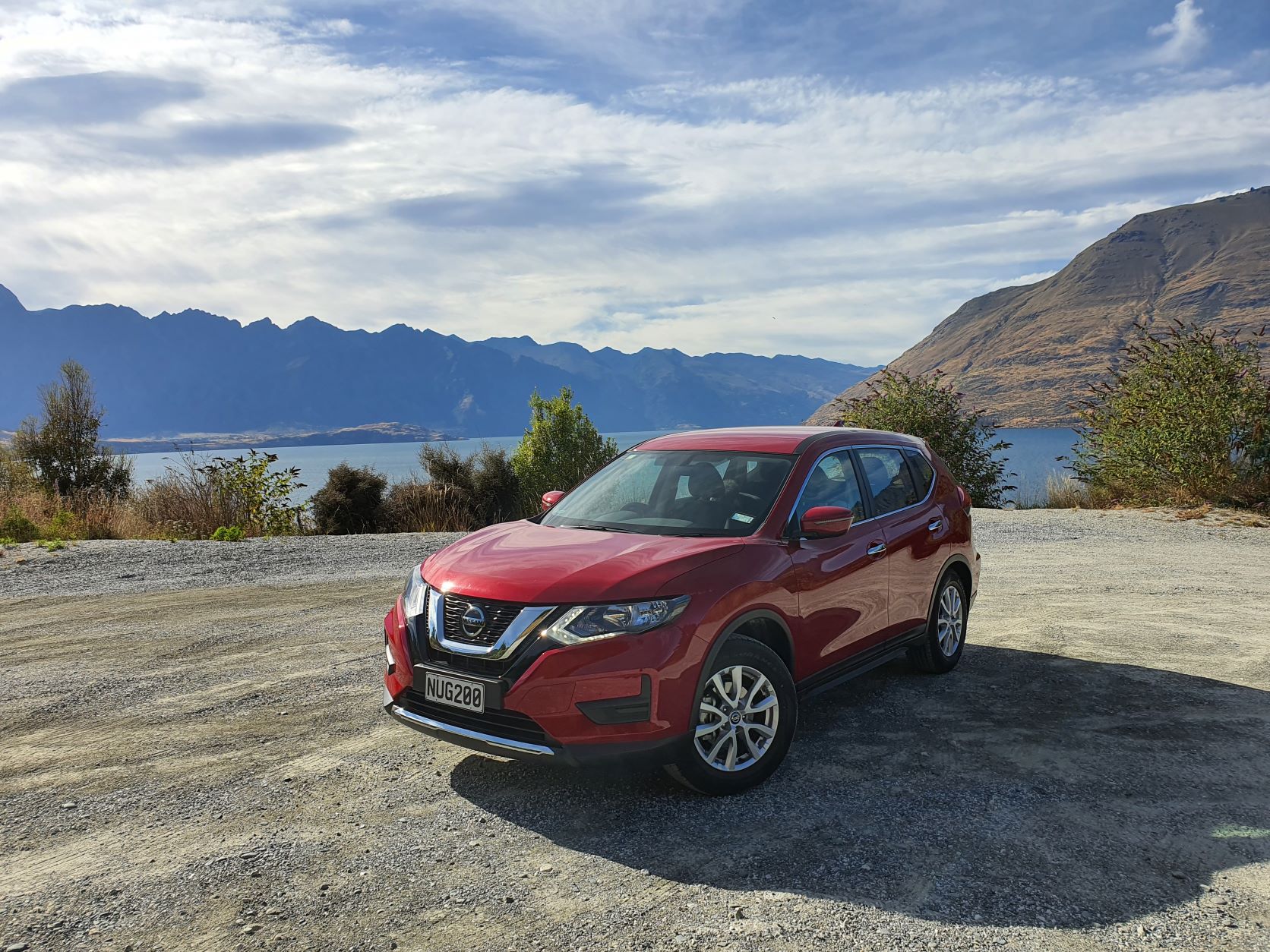 90 minutes and one sick bag later, we had touched down in Queenstown. Stepping out of the airport sees your senses assaulted by the crisp mountain air and clear skies that surround the place. Both of which were a welcome change from Auckland which when compared to other global cities isn't bad at all. Still, it can't compare to the air down here. That Queenstown air was so intoxicating in fact that we got lost finding our rental car and needed the assistance of a friendly Hertz attendant to point us to the Avis booth (oh, the irony). Long story short, we picked up the keys to our ride and set off.
High on the mountain air, we set of for our first destination. The former mining town of Glenorchy.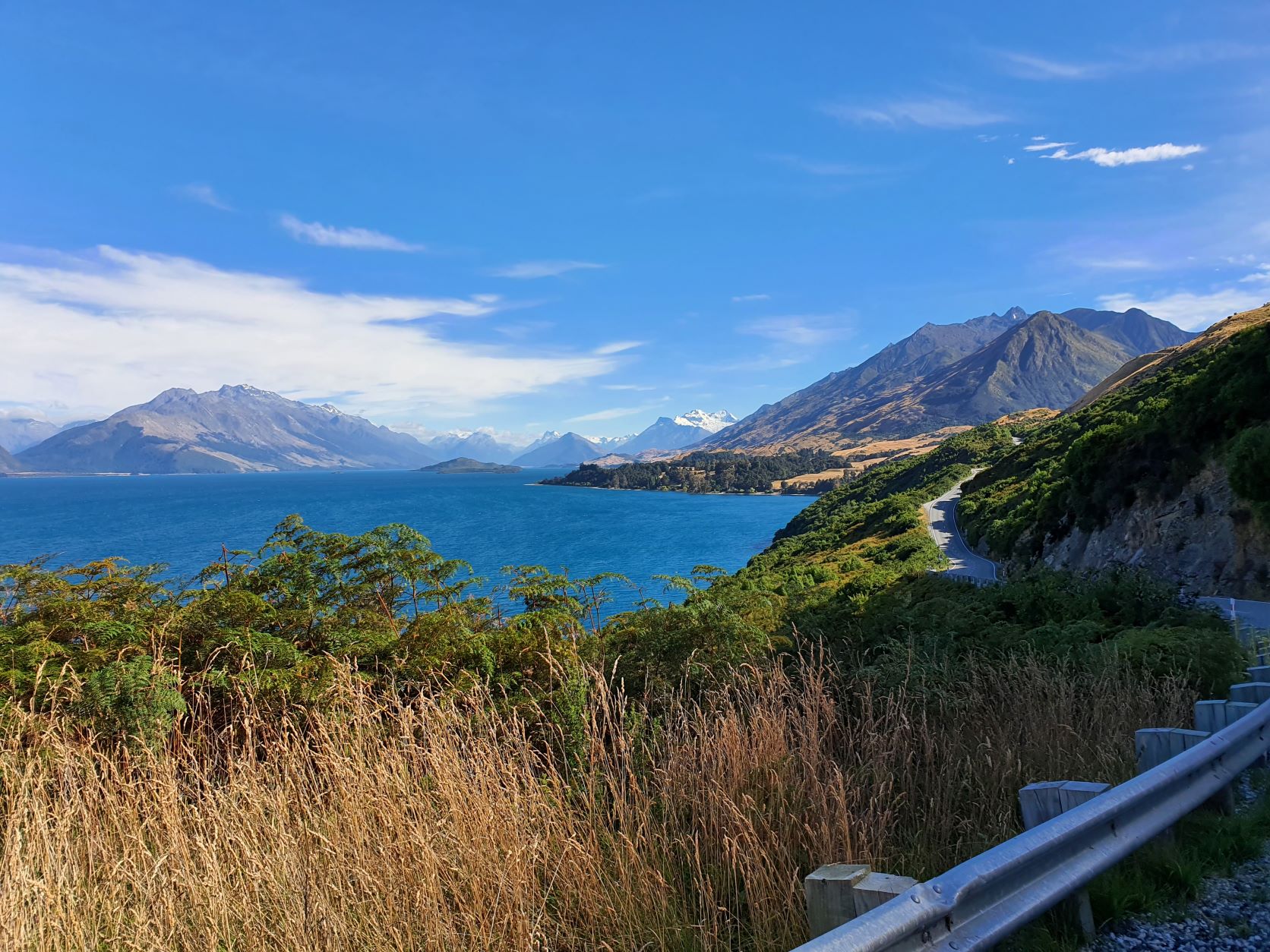 The road to Glenorchy wraps around Queenstown's namesake lake and what a drive it is! For those with no sense of direction like myself, you will be glad to know that there is only one way there and back. A short but entertaining drive will see you enter this former mining township. Set on the shores of the lake, Glenorchy was a town teeming with life during the gold rush. Things are a little quieter these days but maybe that's why billionaires flock to the place. A certain local pointed us towards the residences of Bill Gates and Kim Dotcom to prove the point!
Being Aucklanders, we had to head for the first coffee shop we could find. It happened to be the Glenorchy Cafe & Bar where the friendly barista served up our lattes with a side of 'jaffas'. For non-New Zealanders, this is an inside joke where Aucklanders are called jaffas (just another fudging Aucklander) like the Cadbury chocolate. Anyway, our morning at Glenorchy was lovely and while all the tourists were engaged taking their Instagram photos at the famous red shed, I was busy enjoying the view. Just take a look below! It's no surprise as to why the place is called paradise.
After a well spent morning at Glenorchy, we hopped in the car and headed back to Queenstown. Once back at our home base, we stopped by Fergbaker to sample some of the scrumptious baked goods that are made there. The food certainly lived up to its reputation, just a shame that we were not able to visit Fergburger during our trip! You heard that right, we went to Queenstown and didn't visit Fergburger.
After whiling away a few hours, check-in time had finally rolled around. We would be spending our resting hours staying at the Rydges, an icon of the town's waterfront and hospitality scene. As the day had been an adventurous one so far, a bit of siesta time was exactly what the doctor ordered so we did just that. Following some sufficient shut eye time, we begun our mission to tick off a few of the restaurants that my sister had shortlisted prior to the trip.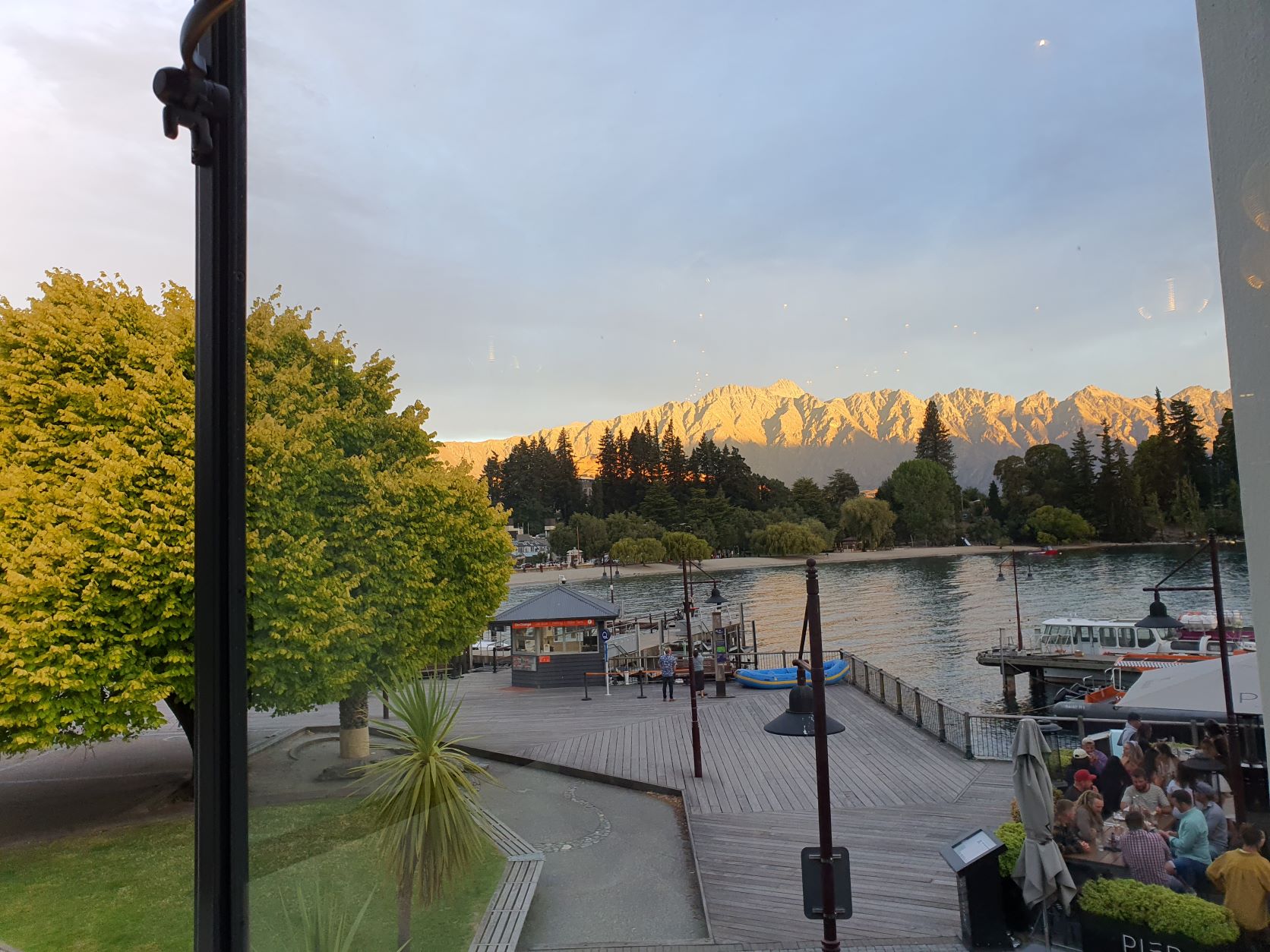 Atop the list was Flame. This South African Braai restaurant is situated right on Queenstown's waterfront. The first floor dining set-up allows for beautiful views of both the lake and the surrounding mountains. Seeing the sun set through these windows was just breathtaking. Said breath would have come in handy when downing the flavorsome food that was to come.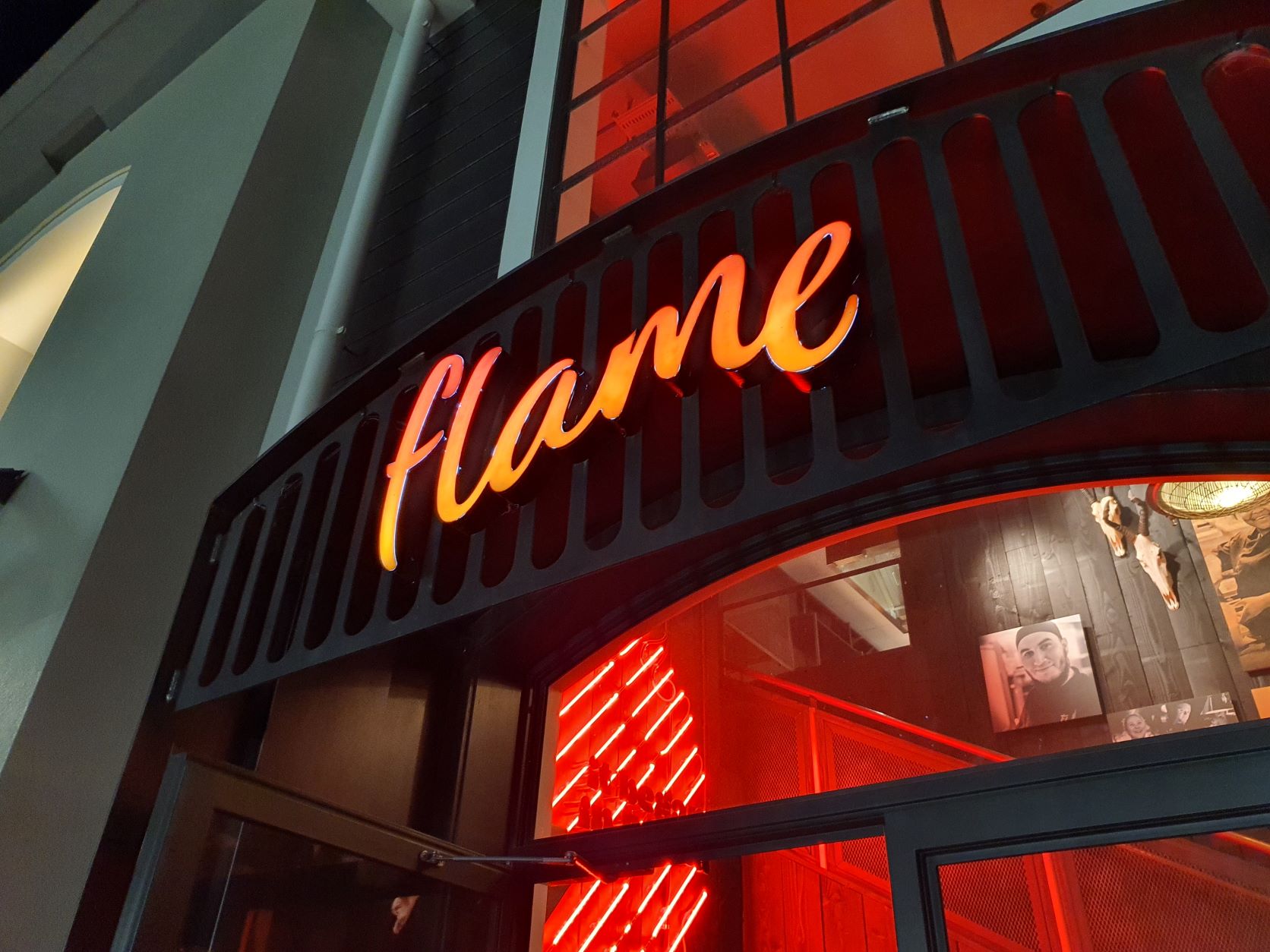 With a proper hunger in our bellies, we dug straight into the main course of the menu. Kebabs, seafood and a burger arrived on our table shortly after. Flame's forte lies in the meat, a component of the meal that headlined the act without dominating the flavours. A very fine line to tread but one that was trodden with a balance that would have made Philippe Petit envious! I don't often find myself in a position with much to say but this is one of those times. The food was just so good that the best thing advice I can give you is to head over there and have some! While there, make sure to sample a good variety of the food on offer. The kebabs should be a non negotiable though.
P.s-leave some room for the dessert!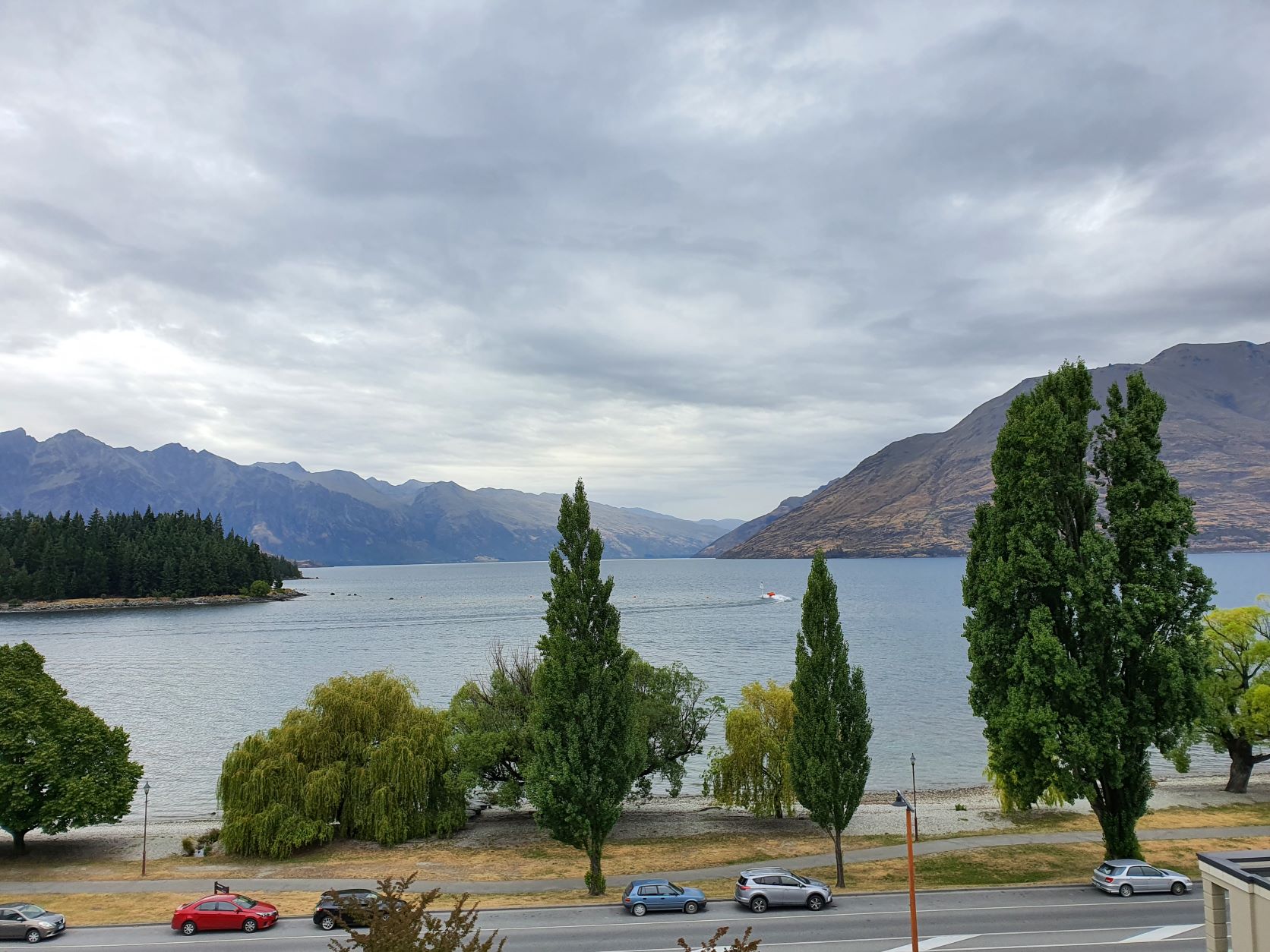 After thoroughly enjoying our full-bodied dinner, we walked back to our hotel room while reminiscing the enjoyable day we spent in Queenstown and Glenorchy. There wasn't too much time for recounting memories however as we had to hit the bed and prepare for Wanaka which was to come!
Thanks for reading! Words & pictures by Matthew D'Souza
For more of the latest on motoring and lifestyle, check out Tarmac Life.