Before I start, I have to confess something. I didn't spend an entire week on Waiheke, it was more like 5 days. Before you criticize me, remember that Mercedes didn't put a 6.3 litre V8 in their C63 AMG. With that cleared up, let's talk about Waiheke Island.
As hard as it is for Aucklanders to believe, we really did spend a week on Waiheke Island. Through office small-talk, I learnt that some people still think of Waiheke as an island without modern luxuries. For all those people, Waiheke is a place with all the modern creature comforts plus a more relaxed lifestyle compared to us city slickers. Better still, an hour's ferry ride will take you there which makes it a great holiday destination.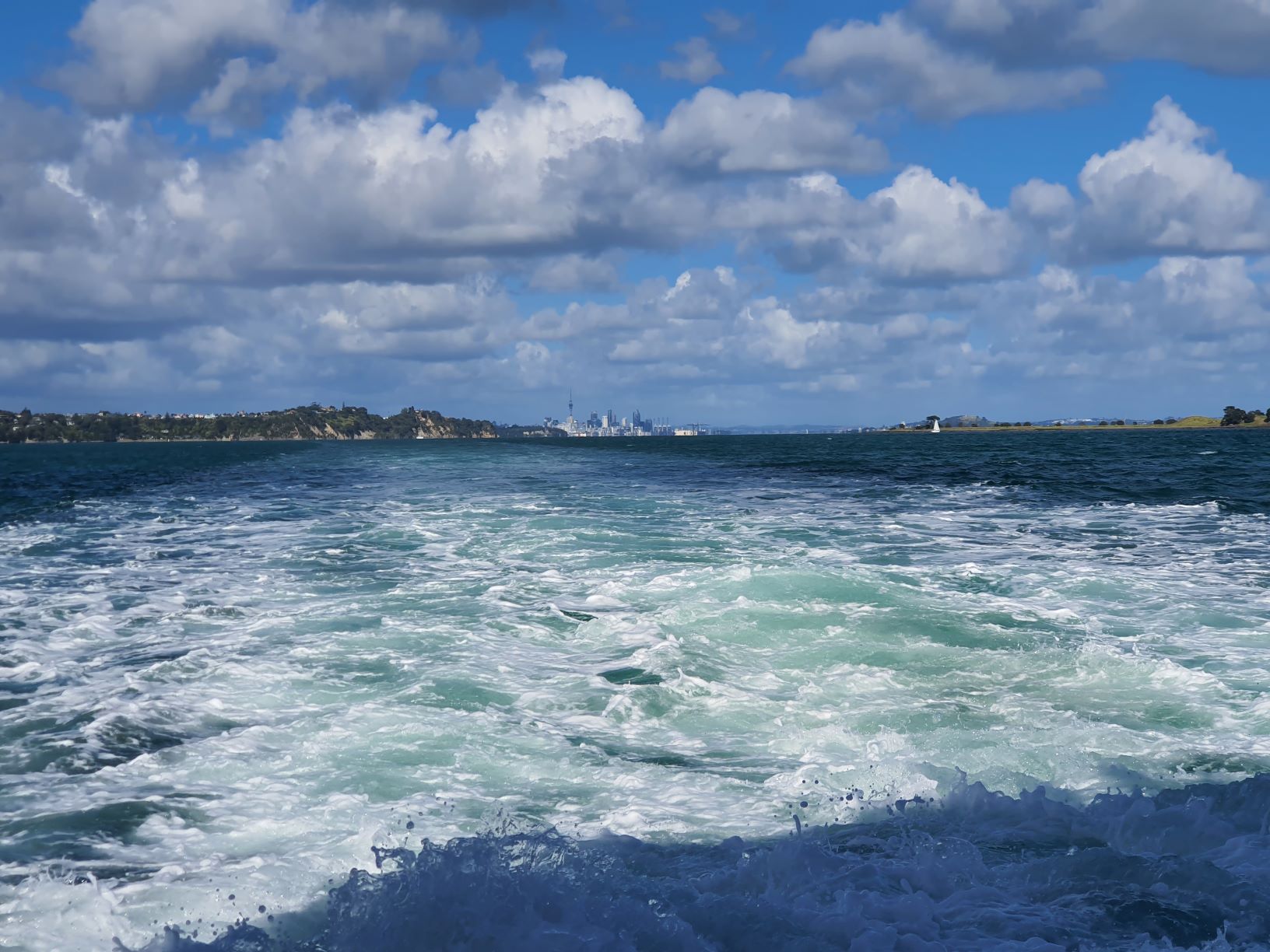 Day 1
Our ferry was at 9AM… which meant getting there at 8:30. Who knows what time I got up that morning, actually I should know since I never sleep before a trip. We packed the back of the GTI with all the stuff you'd need for a family holiday and set off for the ferry terminal at Half Moon Bay. Before we get to the ferry, I would like to outline that I have no sea sickness or fear of the sea but something really did scare me about the ferry. The ramp, oh dear. The Golf GTI is a low car by normal hatchback standards, 22mm lower than a normal Golf and an eternity's loss of ground clearance when compared to the SUVs people are driving these days. It did take a lot of zig zagging but the GTI got on gracefully with all her paint and pieces intact. The ferry ride was well worth the treachery though because the scenes were breath-taking, seeing the Auckland skyline disappear over the horizon. Though I couldn't really enjoy it because I was dreading the thought of getting my car down the ferry ramp.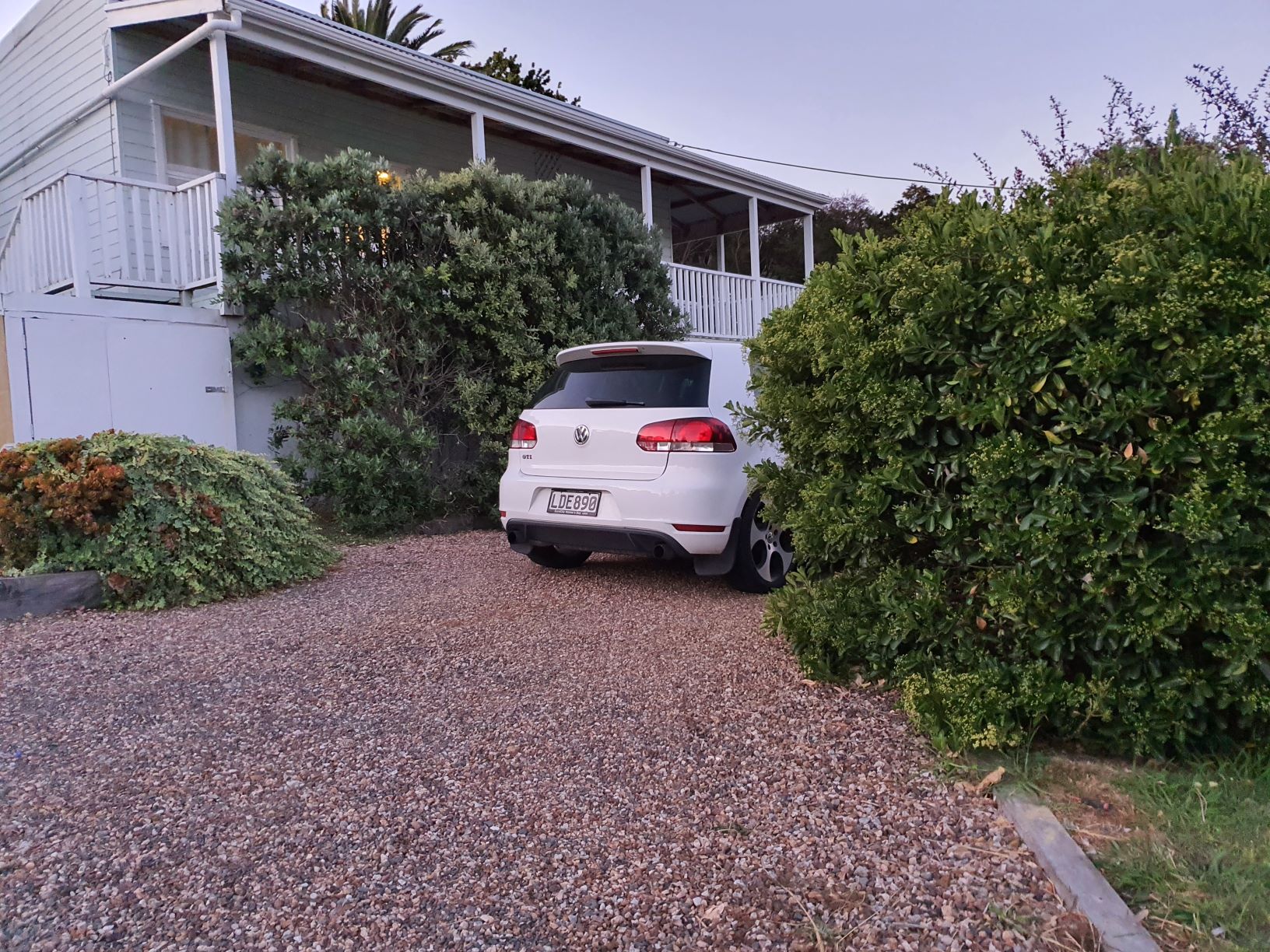 Anyway, we had to get off the ferry eventually and we headed straight for some coffee once on the island. We stopped at La Dolce Vita for some good strong coffee, just what I needed at the time. We couldn't check in until 2 so the next stop was Waiheke Island's Museum. Who knew this little island has such a rich history including its fair share of involvement in World War 1. The grounds included pristine examples of classic Waiheke cottages showing how the people of the time lived. It's an eye opening experience for someone of my age, we take too much for granted today.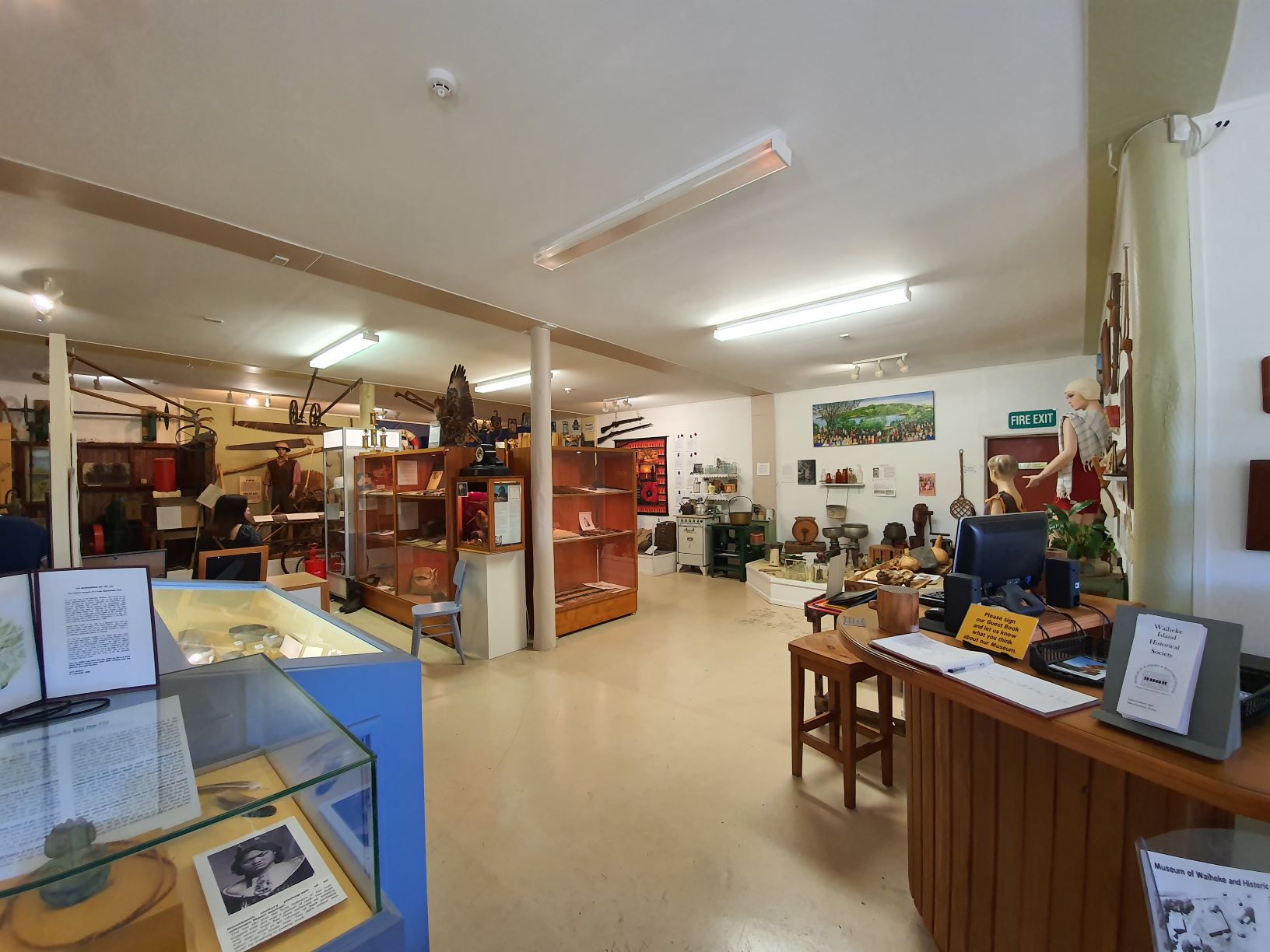 Learning about history builds an appetite so we headed to Cafe Fenice. The Italian restaurant is a slice of Florence on Ocean View Road, Waiheke's busiest street. There is a strong Italian/Mediterranean influence on Waiheke which means good food, wine and olive oil! We went with a Capriciosa pizza and the classic Margherita. Both were brilliant and while the food was hard to top, the view did a pretty good job of it.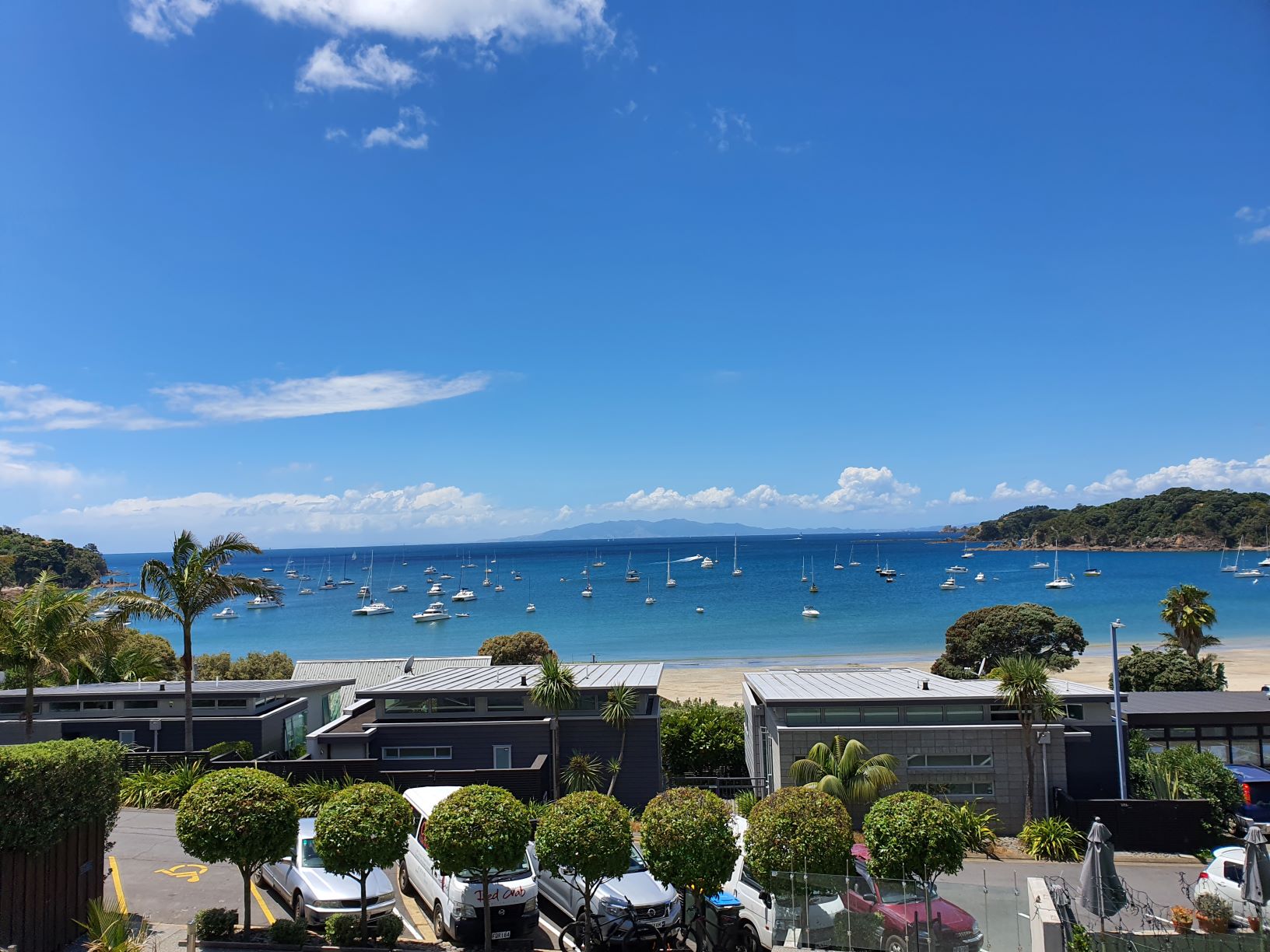 We loved the view of Oneroa Beach so much in fact that we instantly went and made a reservation for Wai Kitchen across the road. Day 1 ends here unfortunately as I was ill and had to sit the rest of it out. Luckily, India were taking on Australia in that now famous test series.
Day 2
A lazy morning led to us catching the heat of the sun while doing the Matiatia Headland walk. This article's cover photo was taken while on the 90 minute walk. We had to turn around at the halfway point though because we tourists are on a tight schedule. Next up, Mudbrick Vineyard.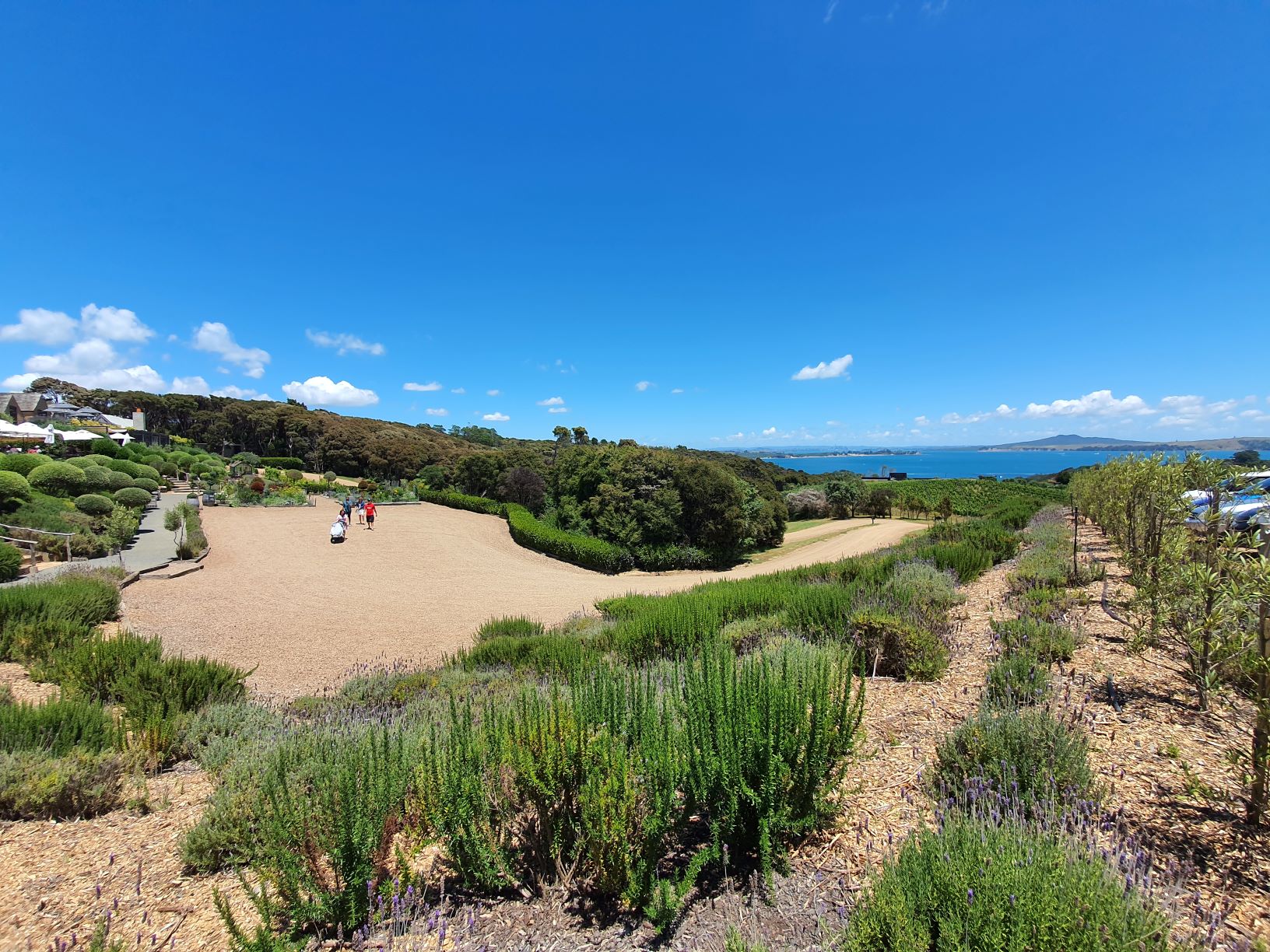 Arguably one of Waiheke's crown jewels, Mudbrick Vineyard is set on a stunning location. Famous for its wines, food, scenery and a popular wedding location too. We parked up and headed straight for the cellar where the other members of my family enjoyed some wines. This is where we were introduced to Bridget, our wine guide. Bridget is a local who went on to travel the world and then decided Waiheke was the best. She knows her wines extremely well and same goes for the island. She told us what to see and where to eat which later included a trip to Ki Maha. As novice Waiheke travelers, we really loved to hear from Bridget (thanks again 🙂 ).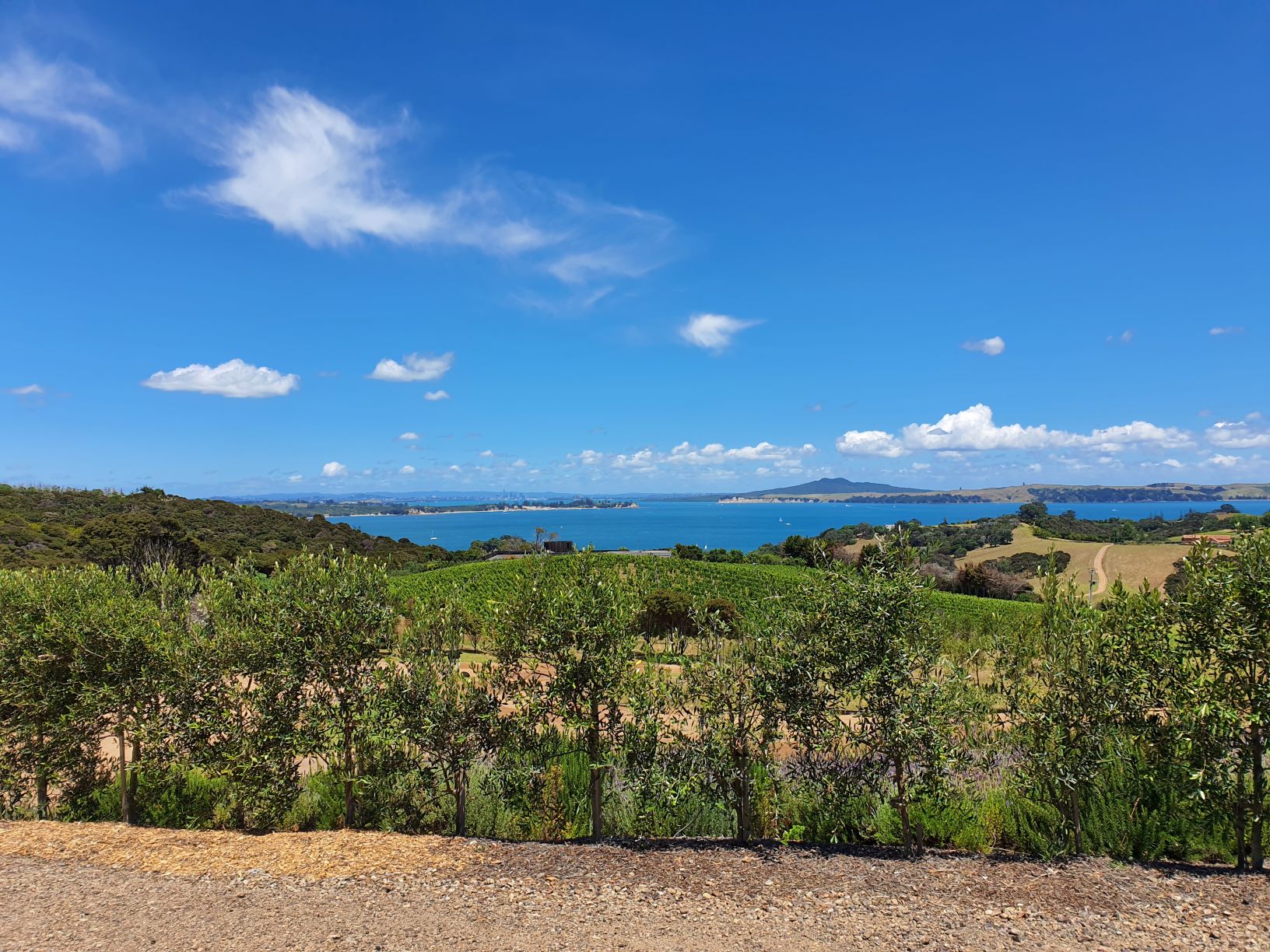 With the wine tasting over, we headed for our lunch reservation at Wai Kitchen. Thanks to my mum, we were out on the balcony with an uninterrupted view of Oneroa Bay. I really wanted a particular dish but we arrived late and they were all out. Sad but our lively host suggested I try the pork poke bowl and so I did. The pork was deliciously tender and the sauces, oh my. I'm not really a big poke bowl fan but this was an exception! The rest of the day was another write-off as I still hadn't fully recovered but at least the test match was still on!
Day 3
The best way to build up an appetite worthy of some Waiheke Island food is to go on a long walk and we did. But first, we stopped for some French pastries at Cafe Bisou. Read the article because that place is truly special! Once refueled, we headed for the long walk. The destination would be Whakanewha Regional Park. We wanted to do the Rua Loop Track but ended up finding ourselves lost along with some fellow Aucklanders. Luckily there was phone service there so like good 'Jaffas', we used our phones and Googled our way out of it. Turns out they were actually lost and we just thought we were.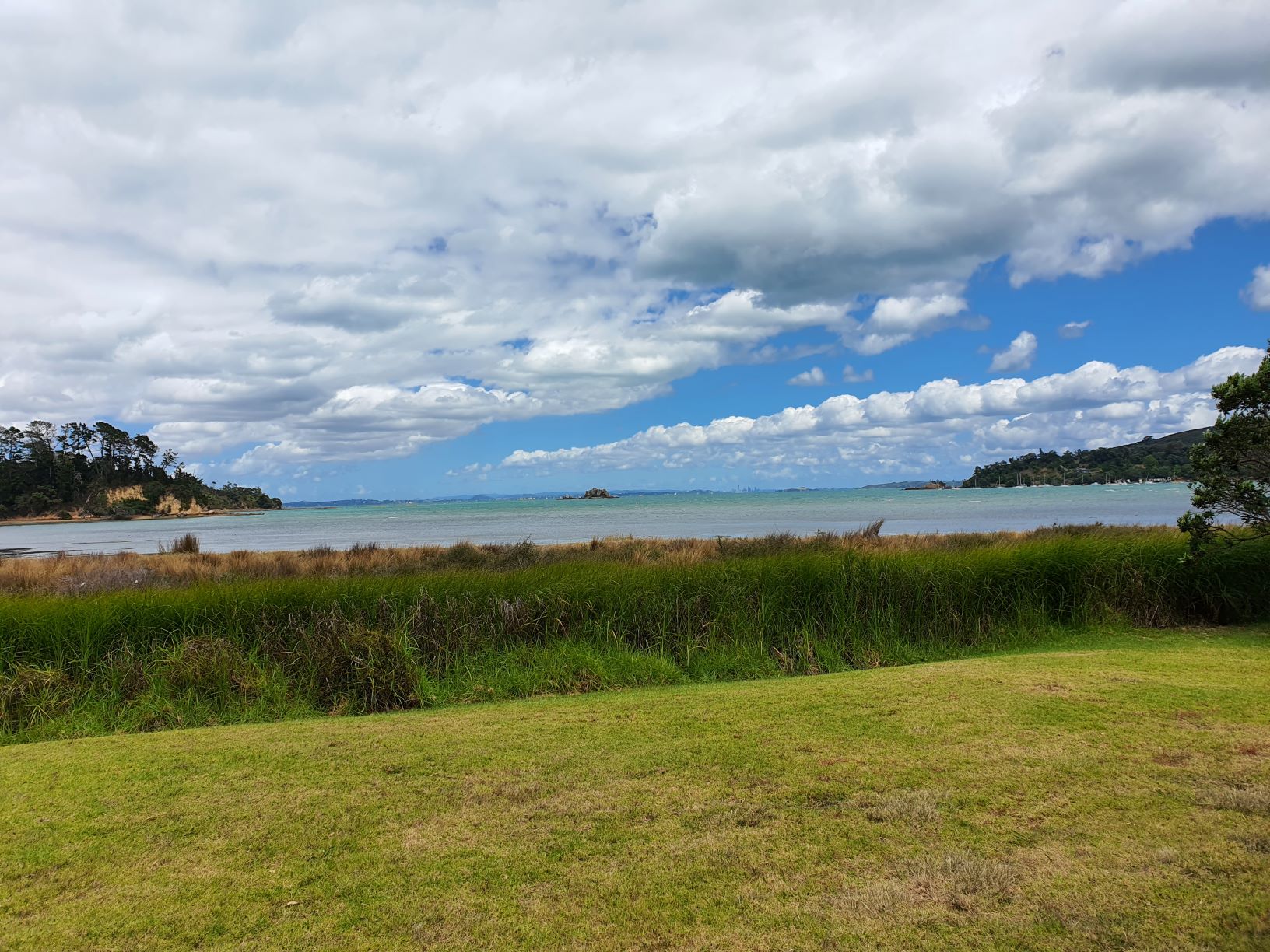 With the walk done and an appetite worked up, we then headed to Ki Maha. Warning: this is a properly fancy place so make sure you dress for the occasion. We thought we were terribly underdressed until a barefooted man arrived, New Zealand in a nutshell. The general theme of the place seemed to be either seafood or raw ingredients. Both are not my cup of tea but my family seemed to enjoy the fresh oysters and I had a beef carpaccio that was a lot tastier than it looked!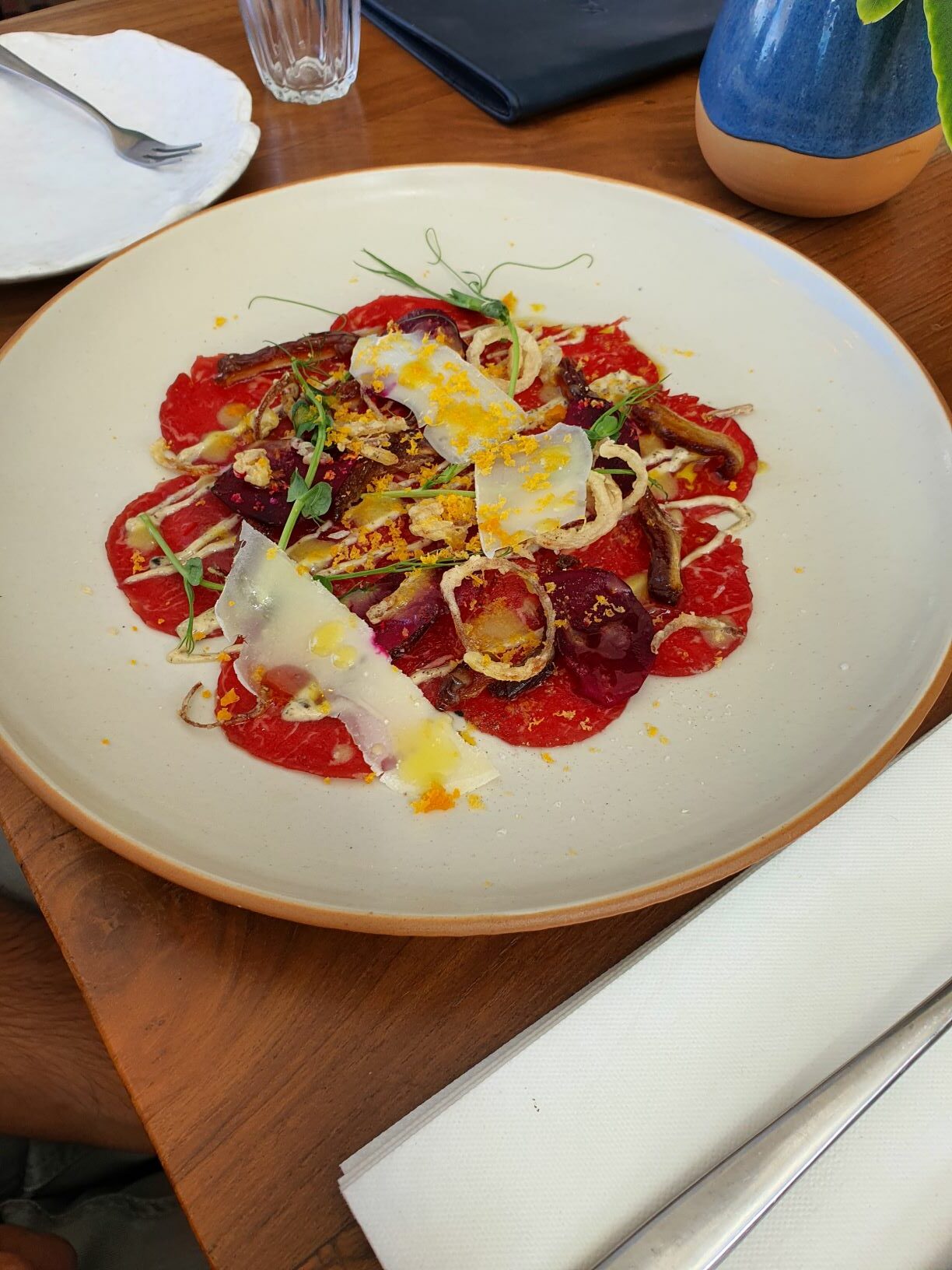 Ki Maha is one of three restaurants overlooking the stunning Onetangi Beach. Arguably the priciest and also catering to a more acquired taste than the other two.
The second of which is Charlie Farly's, on the other end of the scale and creating food for all tastes. But, you will have to wait for the second part of this article to hear about that. For now, enjoy a picture of Ki Maha at night.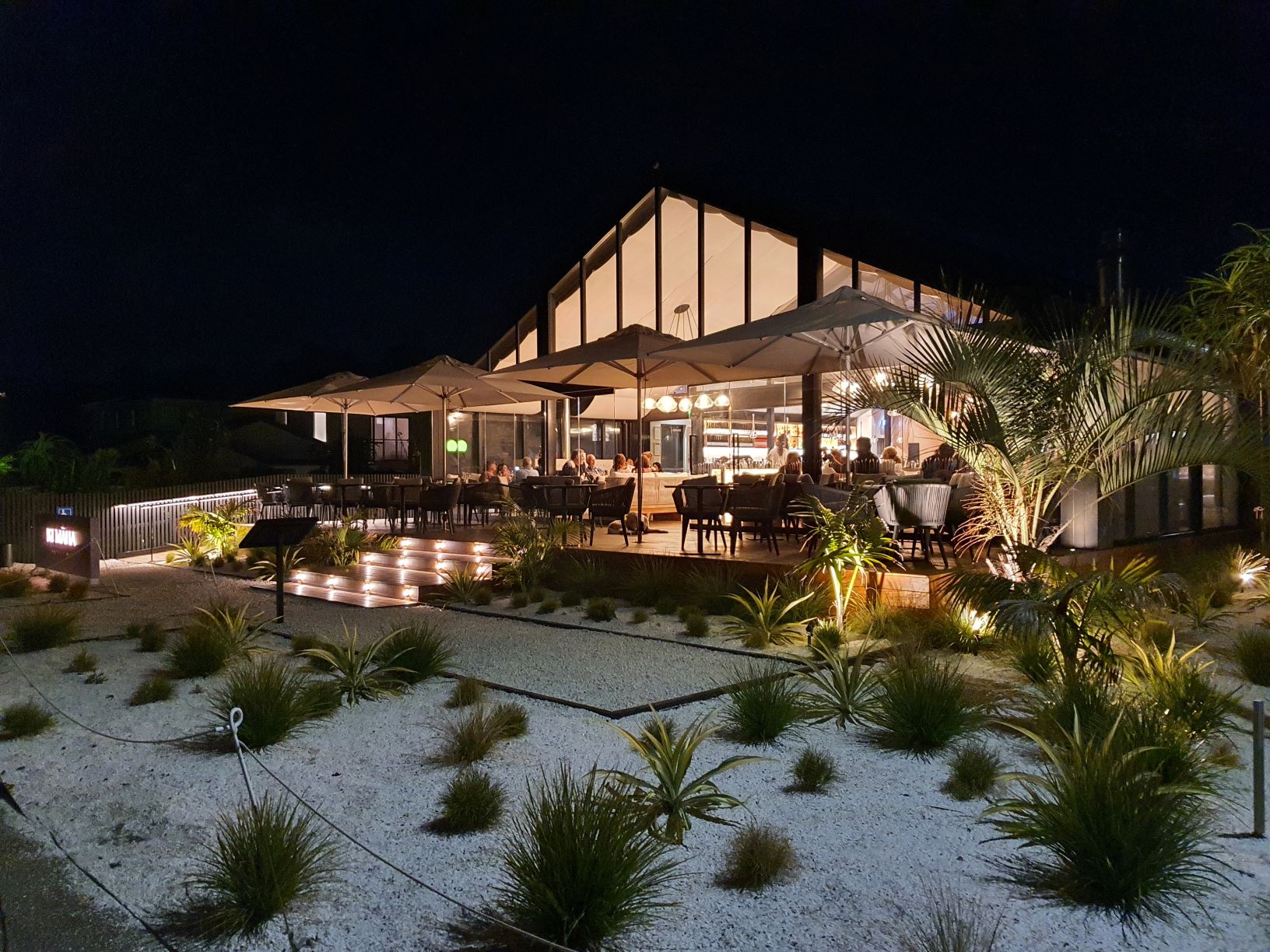 Thanks for reading 🙂 Keep an eye out for Part 2!
Words and pictures by Matthew D'souza