If you are one of those avid readers that will go to the end of our articles and read our bios, you might have seen that I mentioned in mine that in 5 years in New Zealand, I have owned 14 cars. While it might seem a bit excessive to someone that doesn't share this hobby we do, one of my recent purchases was enough to keep me away from the market for 11 months, somewhat of a record for me. But the thrill of the hunt and the high you get from driving something new are too strong, so very recently I jumped into my 15th Kiwi purchase. It was a two-month ordeal with some interesting details worth sharing, so I'll take you along this journey in this post.
New Zealand is quite a small market with limited choice of models and configurations, but this also brings a lot of freedom in terms of what can get into the country. And after so many personal purchases and consulting for friends and acquaintances, I consider myself to be a listing expert at this point. So once I bottomed out all local listing websites, I turned my sights to the overseas markets that supply NZ. Due to the lack of a local car industry, we rely heavily on cars coming from other countries, many times from the second hand Japanese market, served by the infamous auctions. Even before moving here, I was familiar with seeing those classic terrible quality three-quarter shots of a car with a description sheet in Japanese, so it was just a matter of time before I would give it a try. And funny enough, those photos were everything I had available to make my decisions, so the joke's on me!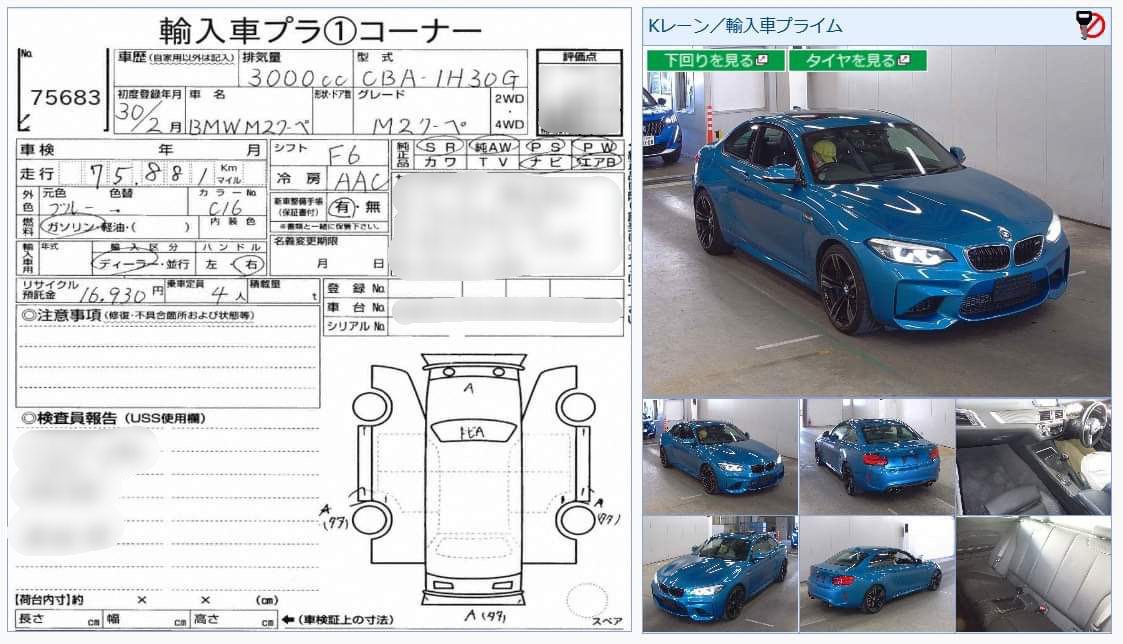 My first experience with the auctions was back in 2021. To make most out of the Clean Car Scheme that had just been revealed, I imported a Nissan Leaf to access the government subsidy towards cleaner cars and replace my partner's daily driver. It goes without saying that for a purchase this expensive and important, is extremely important to have personnel you can trust both there in Japan and here in New Zealand, especially if you don't want or don't know how to do much of the process yourself. So when looking for a company that could help me in this process, I found about Urban Imports, who were incredible from beginning to end, with competitive rates and a level of attention and honesty that was one of the most welcome surprises of this whole process.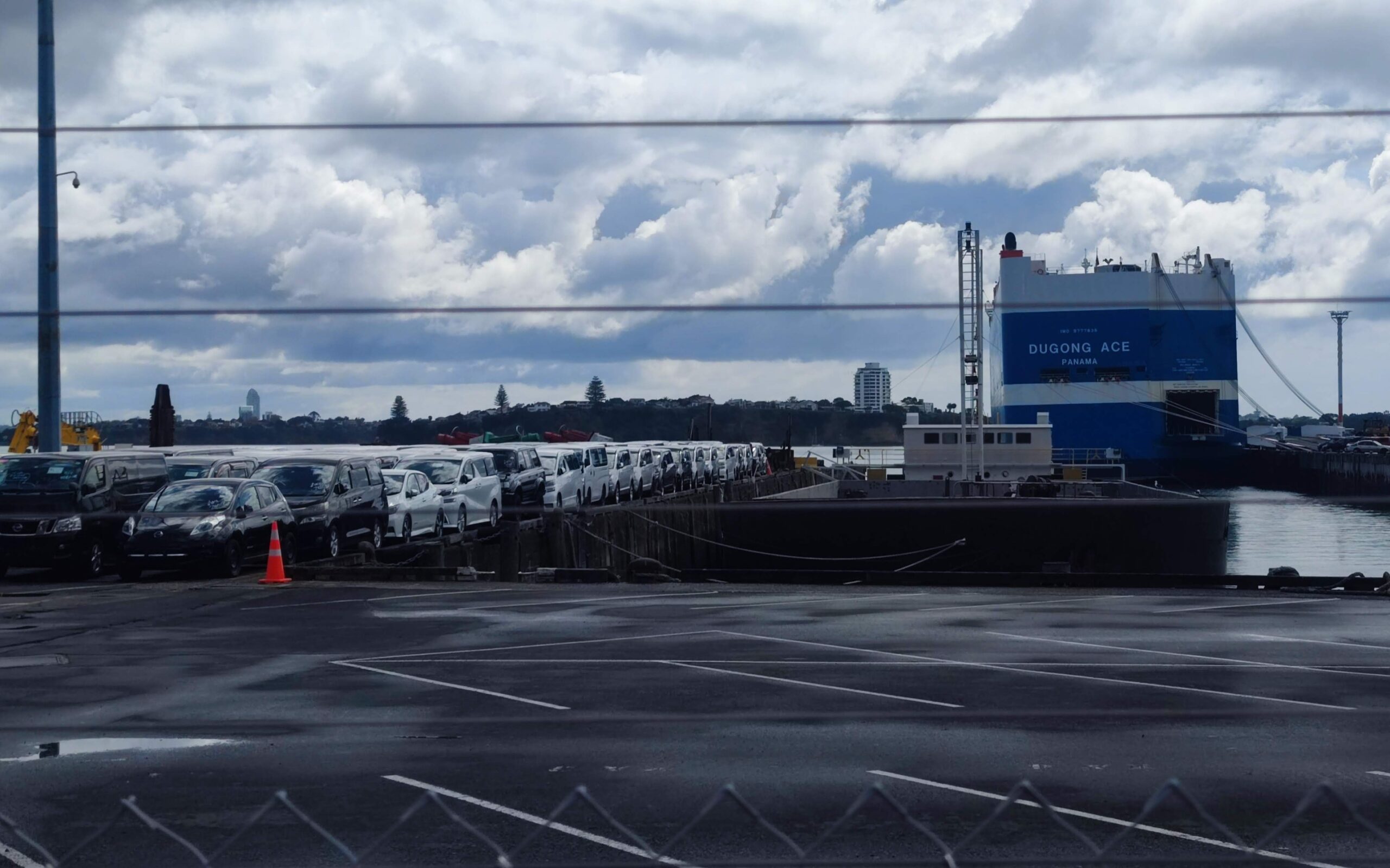 When a car enters the auction system in Japan, it is received into one of the many auction houses scattered through the country, where it is assessed and given a grade. The grades go up and down in half point increments, with 5 being the best. I was only looking for cars grade 4.5 and up, to make sure I was getting something supposedly great and avoiding any potential unfortunate surprises. Of course, there's the issue of not being able to research much about the car's history, but if you know where to look, you can at least try to mitigate this risk.
With most of the auctions actually being tenders, there is little room for bid fighting, so you place your maximum bid and continue browsing the other literal dozens of thousands of cars going to the block every day. After setting my sights on specific models, I would always place some competitive bids and come back to see the result afterwards. And I must have missed some 60-odd tries, until I hit bullseye on my purchase, thus kicking off the import process.
So this means that after two years of happy EV motoring with the Leaf I brought through Urban Imports, I finally become of one of their returning customers, and this time I was on the lookout for something a bit more special. Since moving here, I had a long stint of owning JDM sweethearts like two Mazda MX-5s, a Toyota Crown and a few Nissans, but my last purchase previous to this one was my first BMW, an E46 wagon I'm currently doing a big engine and transmission swap to turn it into a track car. This might have been the sip of Kool-Aid I needed to stay on the German side of things, because I was torn between the new Toyota GR86 (which is amazing, by the way, and you can read our review here) and the OG M2, and ended up going with the latter.
Once your bid secures a vehicle in Japan, the agents located there receive the car and get it ready for export, which includes the issuing of an export certificate, probably the most important piece of paperwork in the whole process. Without this document, the car cannot be legally registered in New Zealand, so it got couriered to me after the car had actually arrived. It is also around that same time the vehicle is transported locally to where it will board the vessel, typically Tokyo. I then got an e-mail from the shipping company that stated what would be the vessel carrying the car, and its estimated dates of departure and arrival. The countdown was on!
These vehicle transporters are something else. Like a massive parking lot over water, they can take thousands of cars from one continent to the other in a RORO (roll on, roll out) manner. I can only imagine how complex the logistics of loading, securing and unloading all these vehicles might be. I tracked the ship every step of the way using a dedicated website, including the seven day delay the ship was subject to when in Papua New Guinea, between the stops in Guam and Fiji. The full trip from Tokyo to Auckland took a tad over two weeks, and as soon as I saw it was about to arrive, I drove to the Auckland Port (and came back multiple times) to see when the car was being unloaded. With the Leaf I was lucky and could see it driving off the ship, but this time it must have happened when I wasn't there and it was parked far away. I never got to see the car until it was delivered to me, which definitely helped in building the anticipation.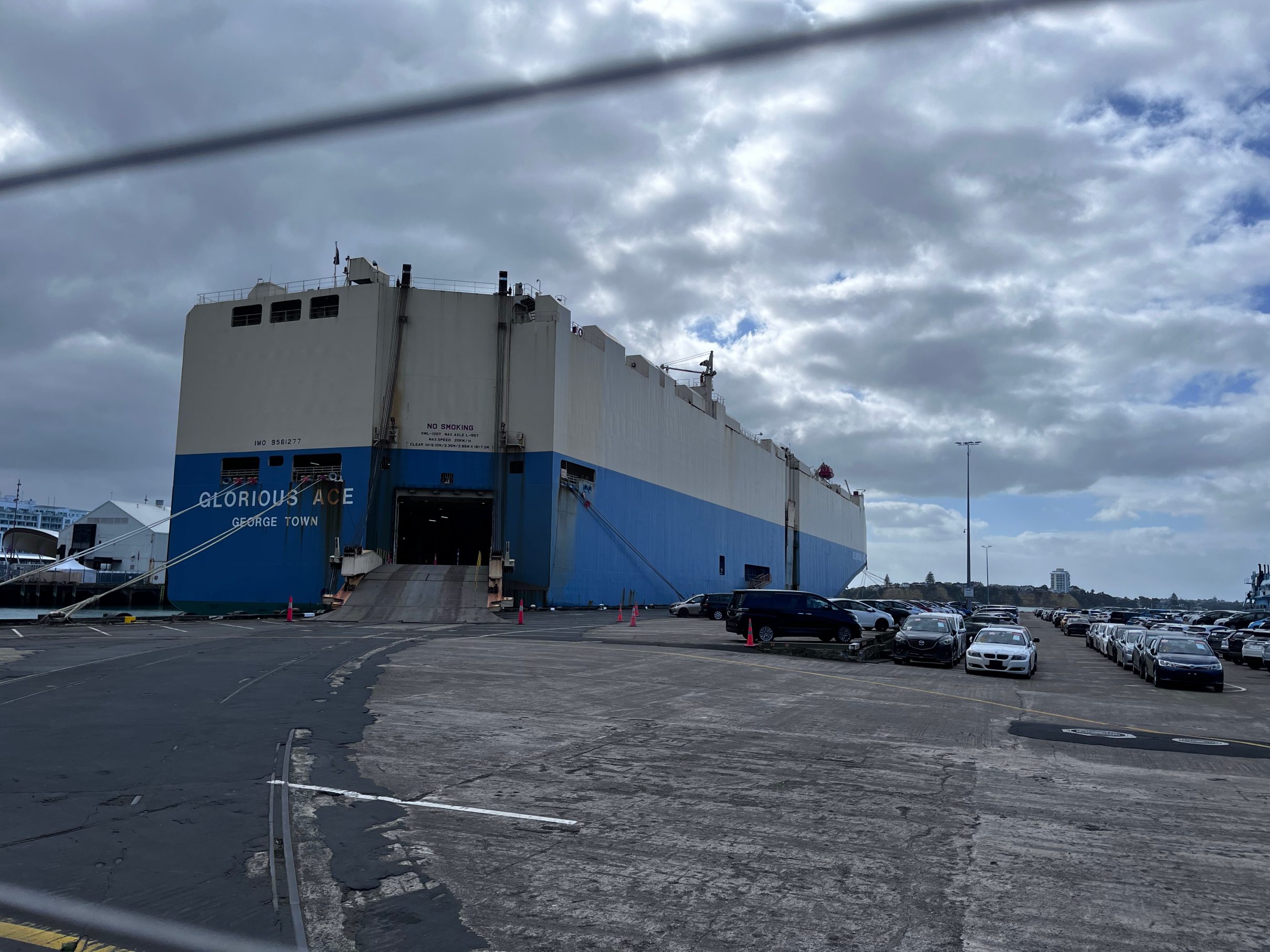 The ship spent a handful of days moored here, and it was two days after it finally departed that I got the call to go pick the M2 up. The new Clean Car system brought big changes to the used car landscape, with the majority of them being either hybrids or EVs, so the Long Beach Blue Metallic M2 really stood out among a sea of white Toyota Aquas and Priuses, all new to Kiwiland. And from this moment until making the car fully legal, there were three major steps I had to take care of: putting the car through entry compliance, covering for the clean car fees for emissions and getting plates issued. But first, I got to do a lengthy walk around and appreciate my latest impulse purchase. BMW's recent designs have been quite controversial (although I quite like some of them), but the M2 is regarded as one of their most successful and beautiful body shapes, and I absolutely agree – not biased at all! The big and wide rims, the menacing stance and the wide haunches that cover the M3 suspension hardware really give the small coupé a purposeful look that looks special and capable even by the kerbside.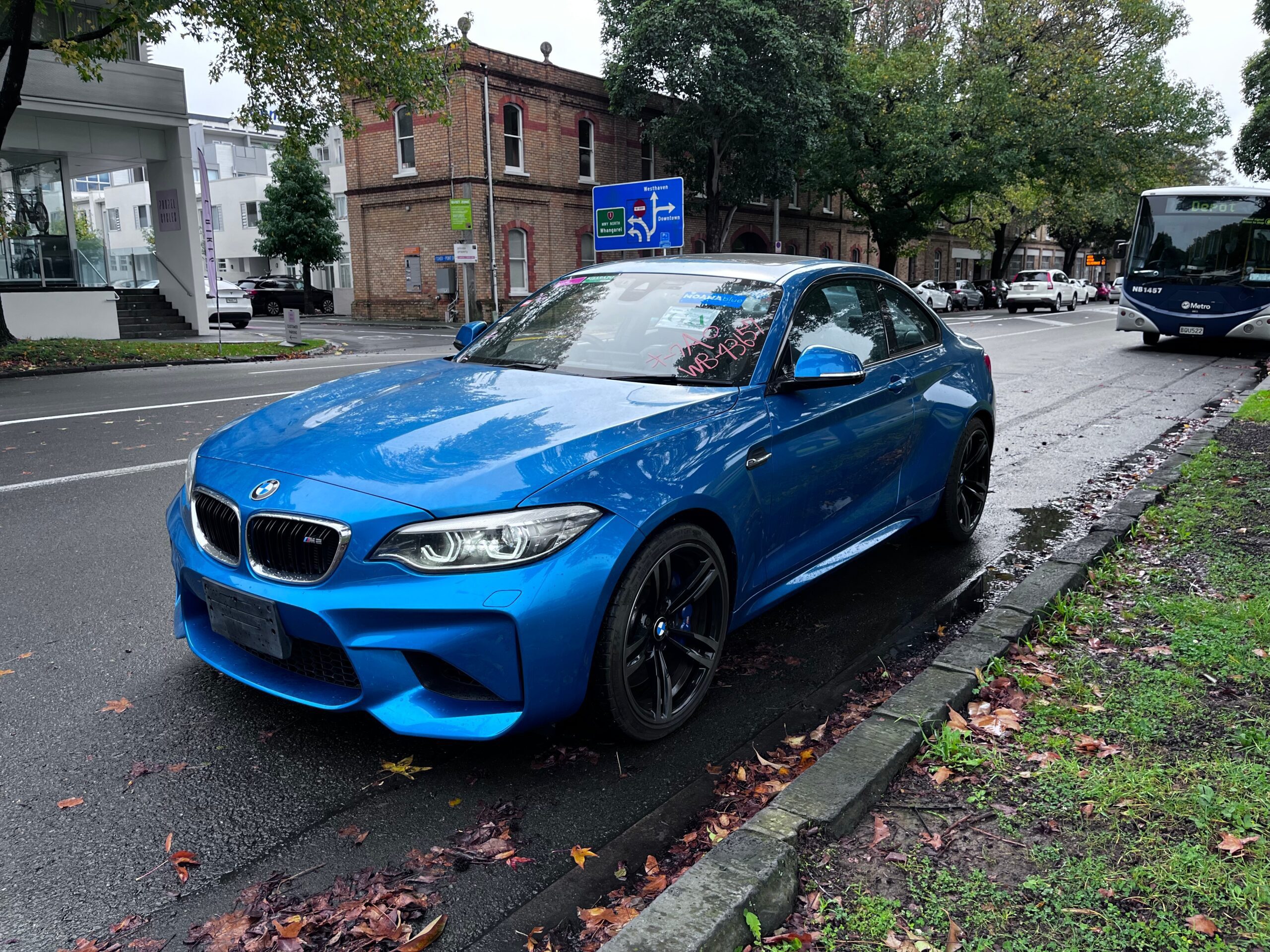 Climb inside and you will see a very familiar last generation BMW interior. It is nothing fancy, and not too distant from what you could get from a (way) cheaper 1 Series of that era, but it feels very well put together and the technology is at a perfect blend of offering what you need while not being intrusive and still being extremely easy to use. In my opinion, this is their best implementation of iDrive and, gladly, for European-made cars it is very easy to get everything to read in English (as opposed to my JDM-specific Crown), so with just a few clicks, the car was completely ready for me to use. But I didn't get an M2 because of its interior or tech, so it's time to turn it on and drive it home, which in itself was not recommended as the car didn't have plates, but I was way too excited to wait for a tow truck!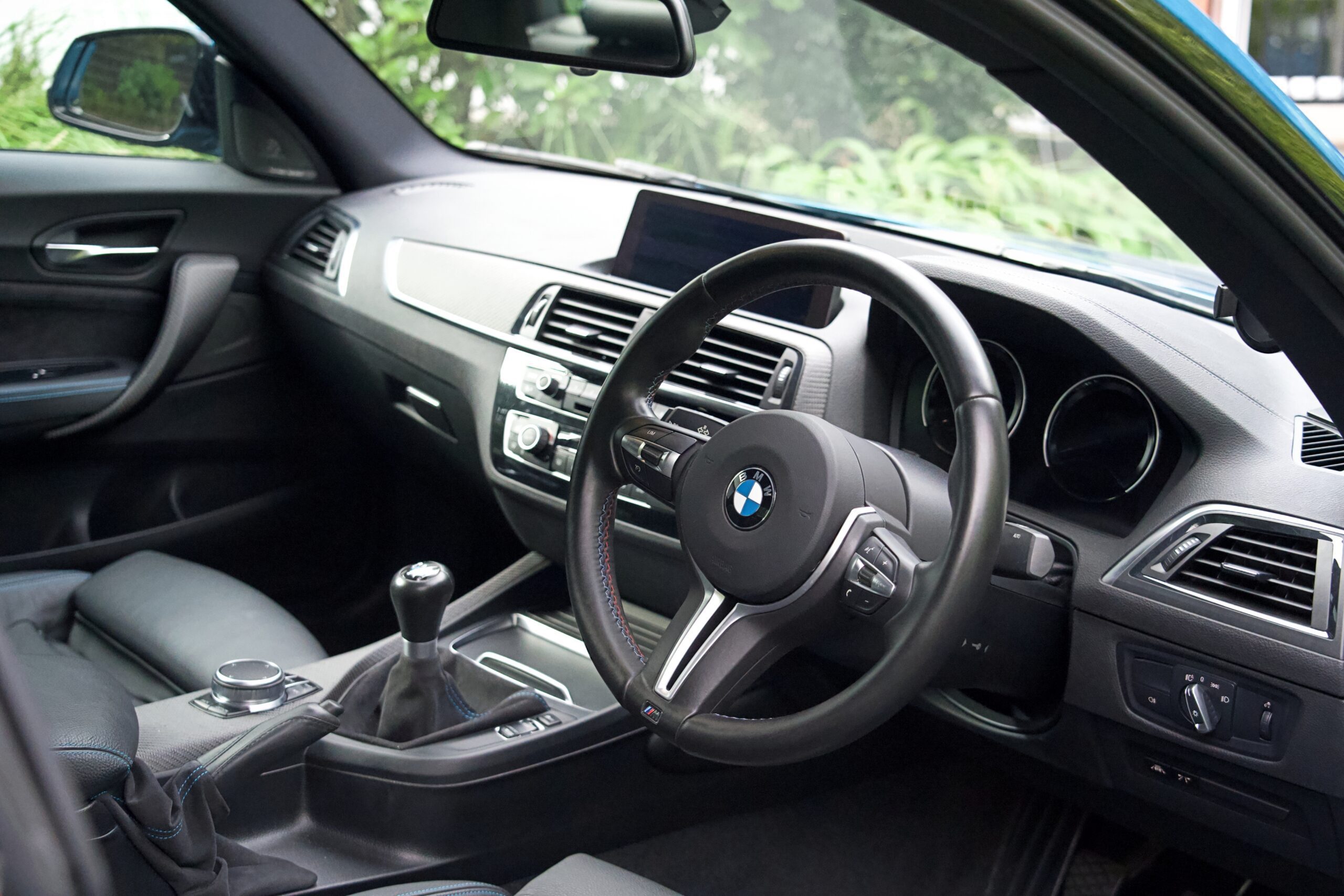 My other BMW also has an inline six cylinder engine, but in naturally aspirated manner it has but a fraction of the power the M2 offers, so I took it really slow while I got used to the new car on a rainy day. Once home, I gave it a clean and didn't drive it much before my slot for the next step, compliance, came up a few days later.
Compliance basically assures the car has been imported legally, meets all NZ standards and is safe for the roads. Think of a WOF but more comprehensive, where major welds are assessed and interior panels are removed to look for structural damage, and all mechanical and safety aspects are thoroughly checked. Still similar to a warrant, everything has to be completely sorted prior to the car being made ready to go to the streets. While this can be a big barrier for older cars, the M2 is a new-ish model so it flew with zero issues and I was ready to go the same day.
Once passed this step, you are provided with a form called MR2A that tells AA/NZTA everything they need to know to register this car to become road legal. To do so, you pay for the registration period and label, and a government issued pair of plates is then associated with the vehicle. When I went through this step with the Leaf, it was also at this time that I could apply to receive the rebate, so it's only fair that this time around, I had to pay the fee related to the M2's emissions. While still relatively clean, its 3L turbo engine goes over the emissions threshold and attracts a fee of around NZD $2200. Ouch.
All said and done (and paid for), the car was now fully legal, so it was time to finally go for a longer drive with no fear of getting pulled over. At least not for paperwork reasons, that is. I had cars with similar power in the past, but none of them had sports car pretensions the M2 does. It is very purposeful about how it delivers its power, so when the turbo spools and the 500Nm of torque hit you, there is no mistaking this for a 218i. As for my previous sporty cars, all of them had smaller 4 cylinder engines, most with less than 140kW, so the M2 feels like a totally different beast. Second gear pulls with my foot down now are a handful, more than even the 265 Michelin Pilot Super Sports can put down at times. In Sport mode, there is enough wheel spin to get your heart racing but still assistance to bring you back on track. Sport+ turns off those systems and is not something I ever plan on testing on the streets.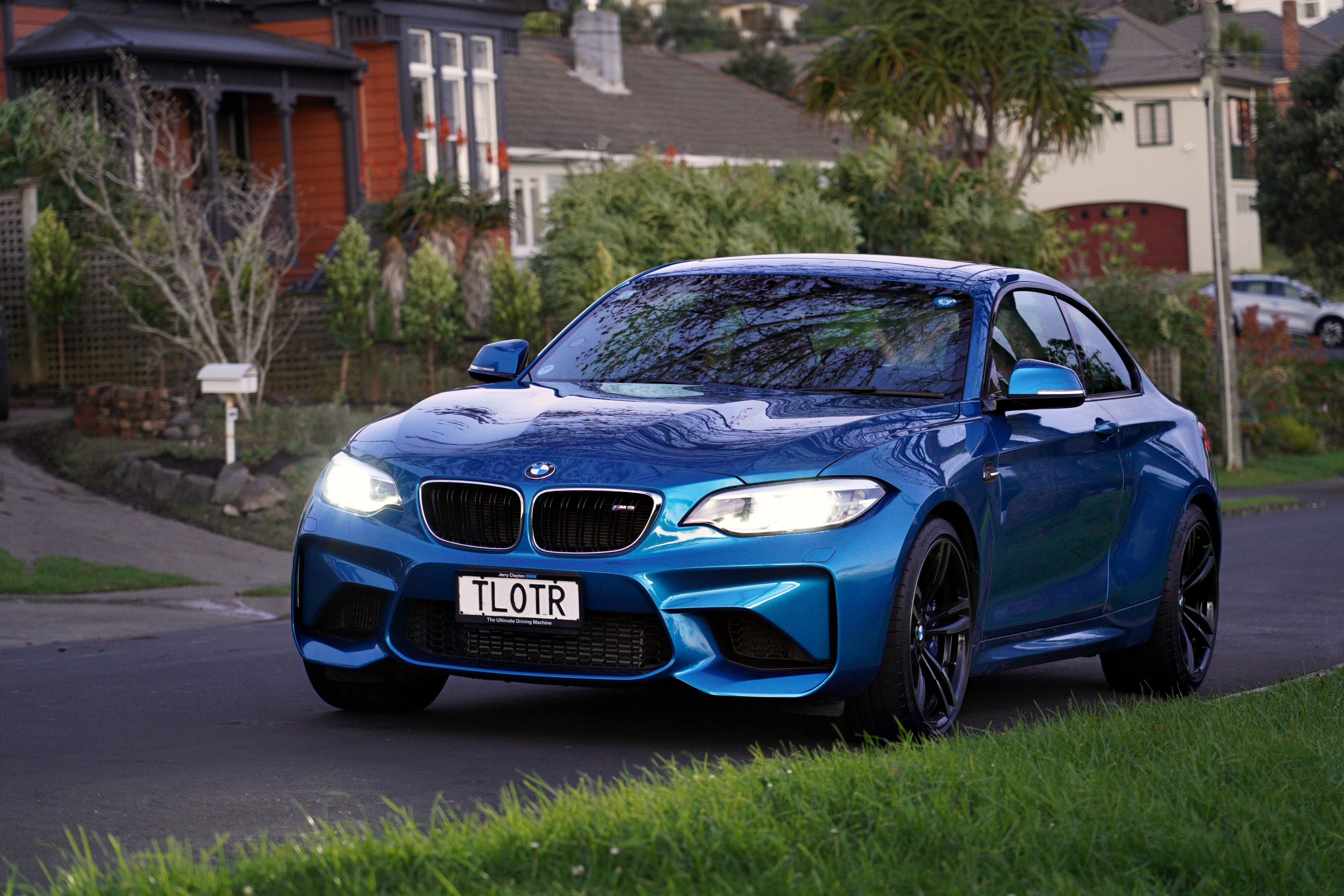 The steering is precise and direct, albeit more numb than what I have in my MX-5, for example. The M2 points to corners and dives onto them, and will either reward you with a lot of speed out of the bend if you accelerate at the right time or absolutely step out if you do it too soon. The majority of my cars were manuals so I wanted to keep this trend going, so I looked for a long time until I found a three pedal M2, and I can confirm the same behaviour I see in the steering can be found in the gearbox. Shifts are precise and clutch take up is spot on, but the notches have been ironed out maybe to make it more refined.
The very long gears lead me to drive it mostly in second gear in the city to get to enjoy the torquey pulls and the silk smooth inline six. It is a completely different kind of street fun to what I was used with my other cars, but fun nonetheless! And oh, then there's the sound it makes. The cold starts have a deep rumble and in Sport mode the exhaust sound fills the cabin in an additive way, it's a big highlight. The M2 came with the Harman Kardon sound system but I couldn't review it just yet, I've barely used it!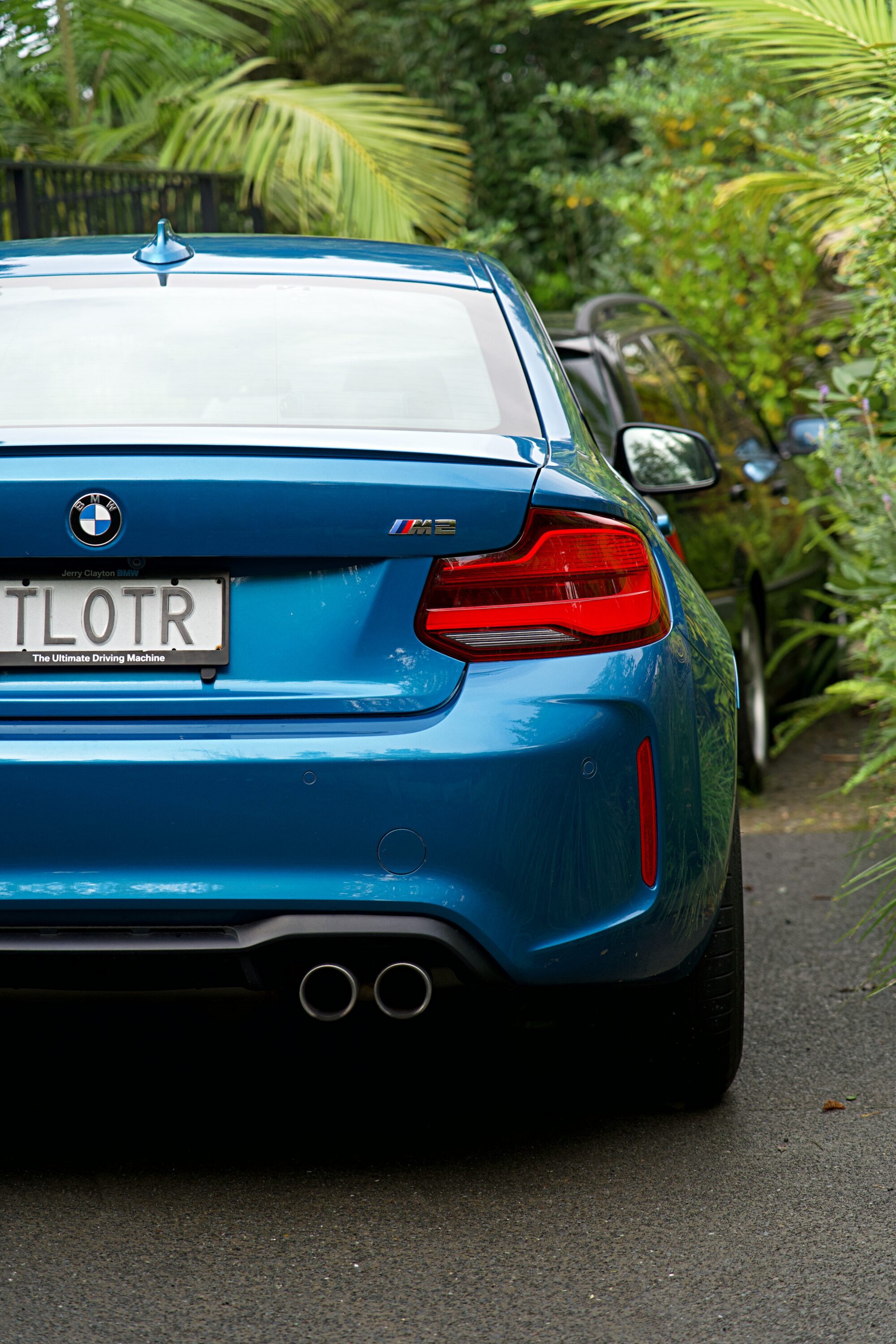 And now I'm once again back to having four cars while being someone that works from home. It was never about transportation needs, and I've got to accept its stronger than me at this stage. But the whole experience of importing a special car from overseas is interesting and can lead to some great times. If you are lucky with your bid and seek the right model, it might even end up being a deal. So here's to many more miles with the new toy, and to my second (and definitely not last) overseas purchase. If this was the push you needed to try one yourself as well, reach out to Urban and tell them I sent you!
Thanks for your support!