The Corolla has been a stalwart of the Toyota family virtually from the moment they pushed go on the production line in 1966. It was the best-selling car in the world by 1974 and has remained there or thereabouts in the top spot throughout its 12 generations. Now, with the latest iteration, Toyota NZ have gone all in on Hybrid (aside from the GR) while having models that cover Hatch, Crossover and Wagon segments. We recently took the latter for a spin and here's what we discovered.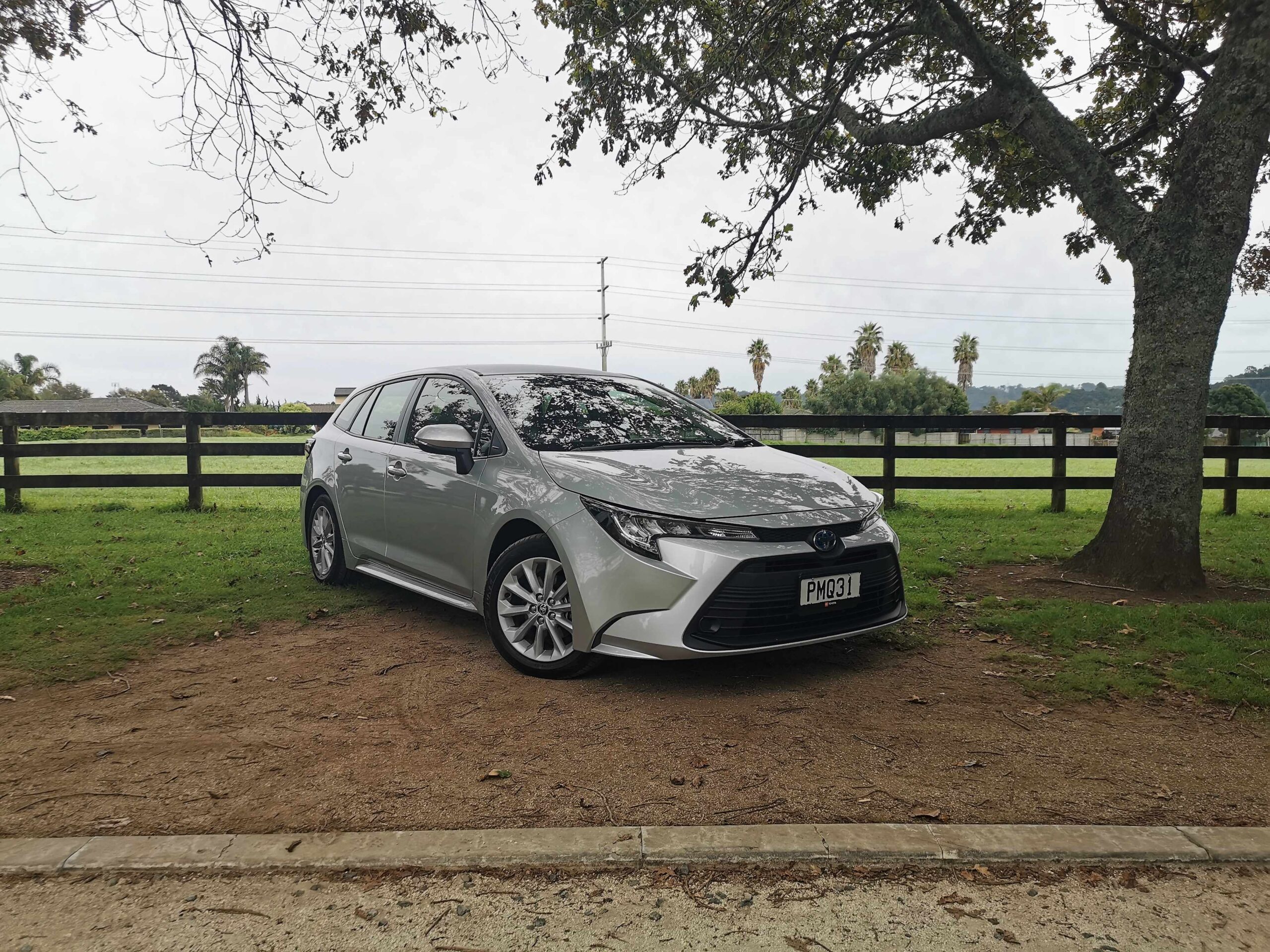 In many ways, the Corolla GX wagon could be deemed the workhorse of the range, with much of its 'attraction' being based around its practicality and price – did someone say 'fleet car'? But oddly, it's this simplicity that I really enjoyed, that, and the fact that the fuel gauge needle barely moved.
My review model came in 'silver pearl' paint which helped amplify the wagon's extended length (+100mm over the Hatch) while also offering a nice contrast to the deep blacks in areas such as the front 'horizontal' grille, privacy glass and the tyres that are wrapped around its 16-inch silver alloy wheels.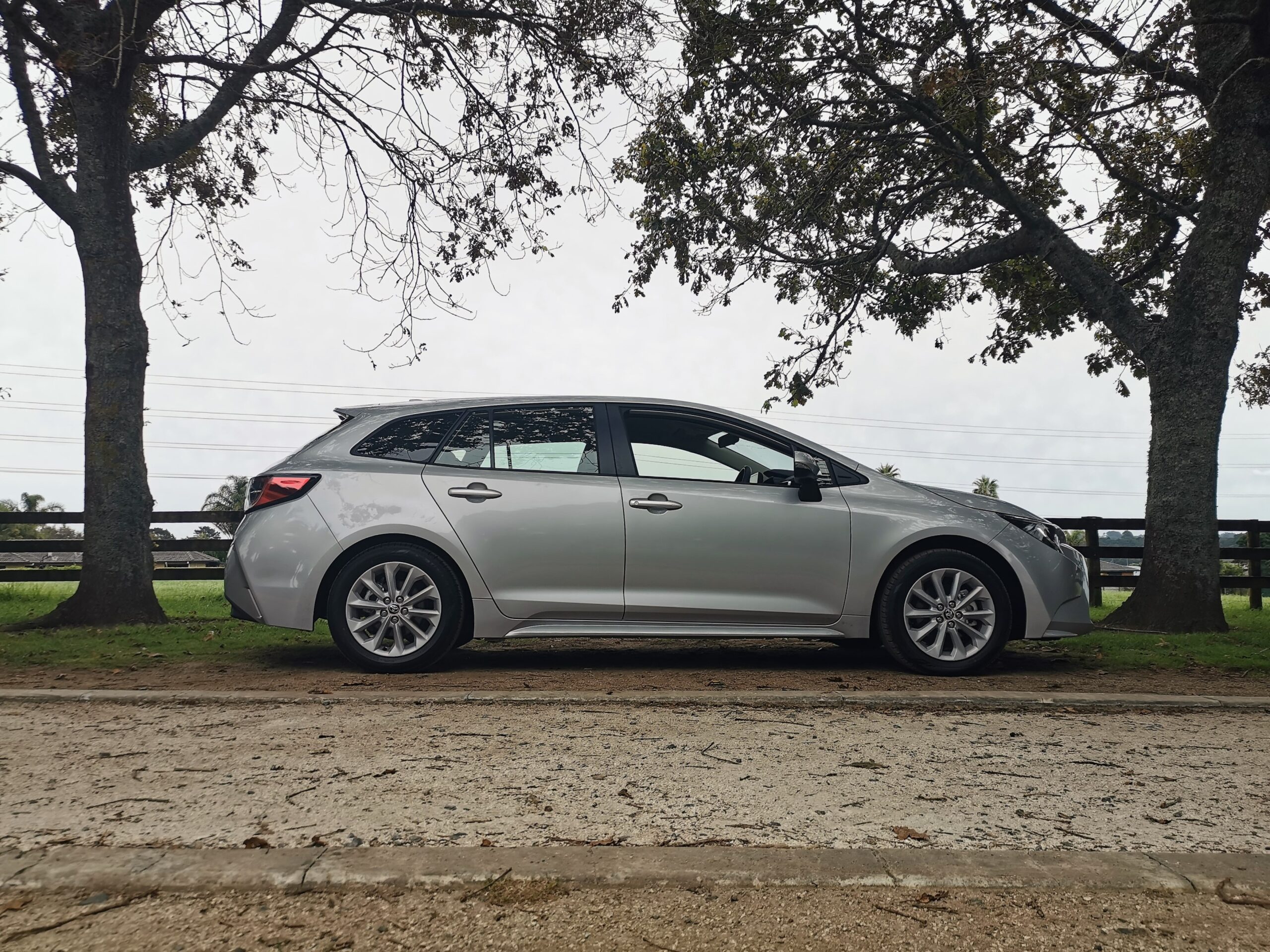 The headlights are a new triple-LED Parabola system that offers up plenty of light on the road ahead and there's a rear roofline spoiler that sits above the manual tailgate which in turn opens up to 392 Litres (Rear Seats Up) of luggage space.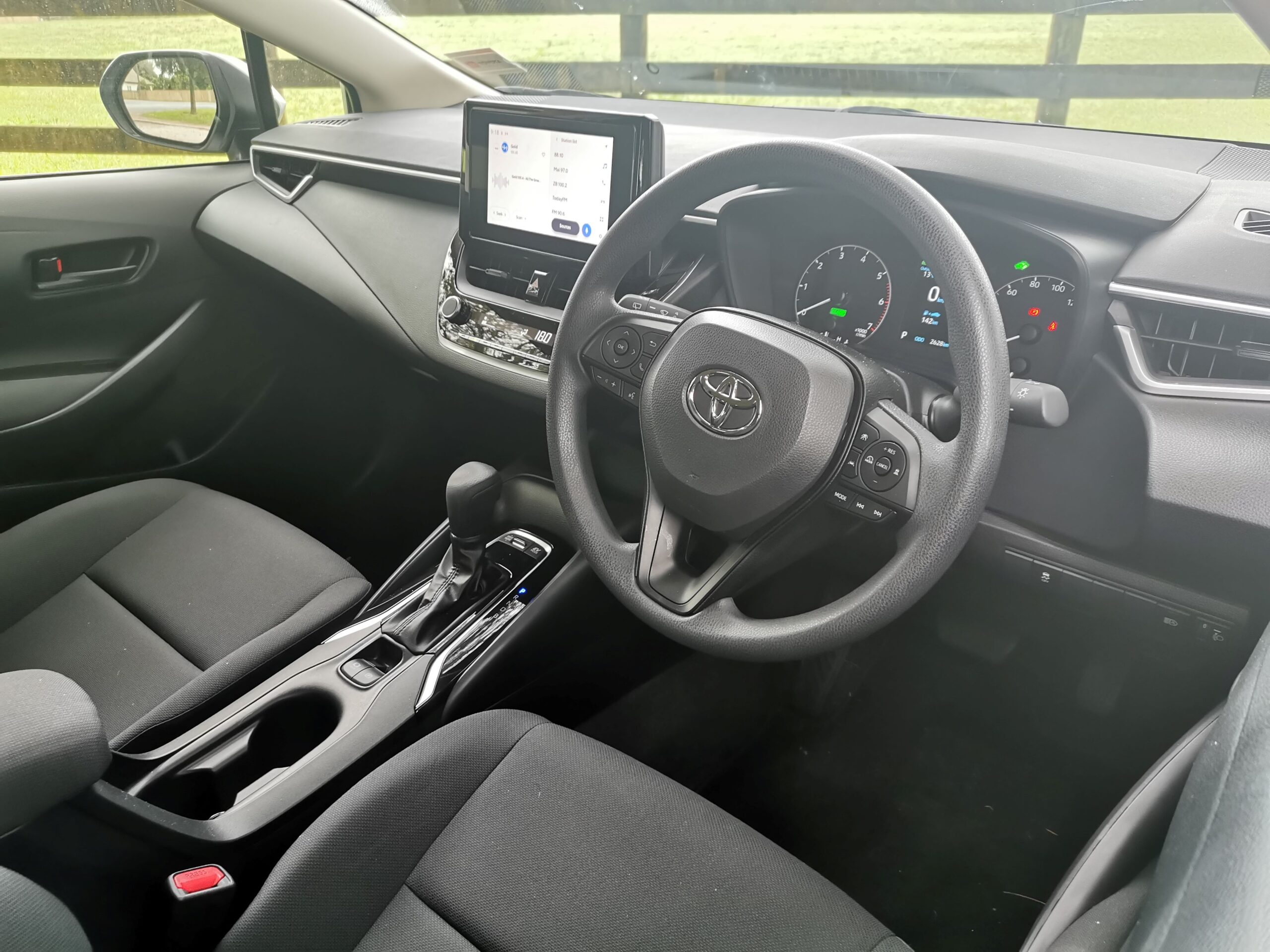 The interior is probably more on the utilitarian side than lavish, with Piano Black/Satin trim a urethane steering wheel and easy-clean fabric seats, however, the GX wagon comes with Toyota's Safety Sense as standard (Pre-Collision System with Autonomous Emergency Braking; Pedestrian, Cyclist and Motorcycle Detection, Intersection Turn Assist and Emergency Steering Assist), an 8" multimedia screen that's touch and (partially) voice activated, and an analogue/digital instrument cluster.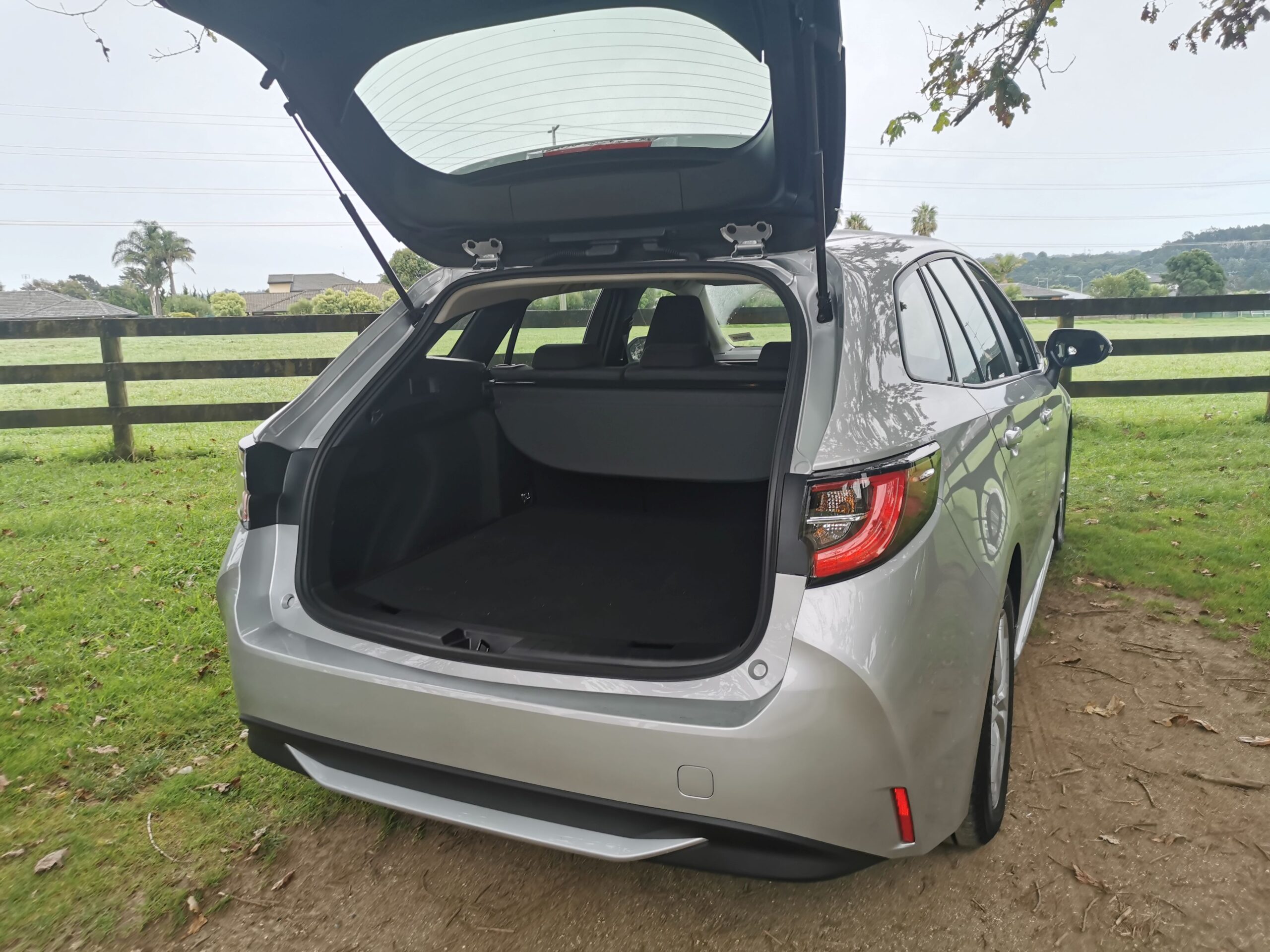 Although there's actually quite a lot packed into this GX model, the cabin itself is rather spacious with plenty of head and shoulder room for four, with the fifth passenger making things a bit more cosy in the rear. More importantly, the driver's seat is comfortable with 6-way manual adjustability including slide, recline and height. And while on the matter of seats, the rear's have 60/40 split capability making odd-sized goods easier to load.
The switchgear is easy to understand and use (admittedly there isn't a massive amount to play with) but as an example, the gearstick is large and behind are the easy to reach diving mode and EV buttons.
This brings us nicely to what lies under the bonnet and backseat. The powertrain is a tried and trusted Toyota Hybrid system that consists of a 4-cylinder, 16 Valve Double Overhead Cam, 1.8 L engine (that will take 91 octane), a Lithium-ion (Li-ion) battery located under the rear seat and an Electronically-controlled CVT Transmission. Together they provide 103kW and 142Nm to the front wheels, sip fuel at a rate of 3.8 L/100km (3P-WLTP conversion) and emit 88.28 g/km (3P-WLTP conversion) of gases.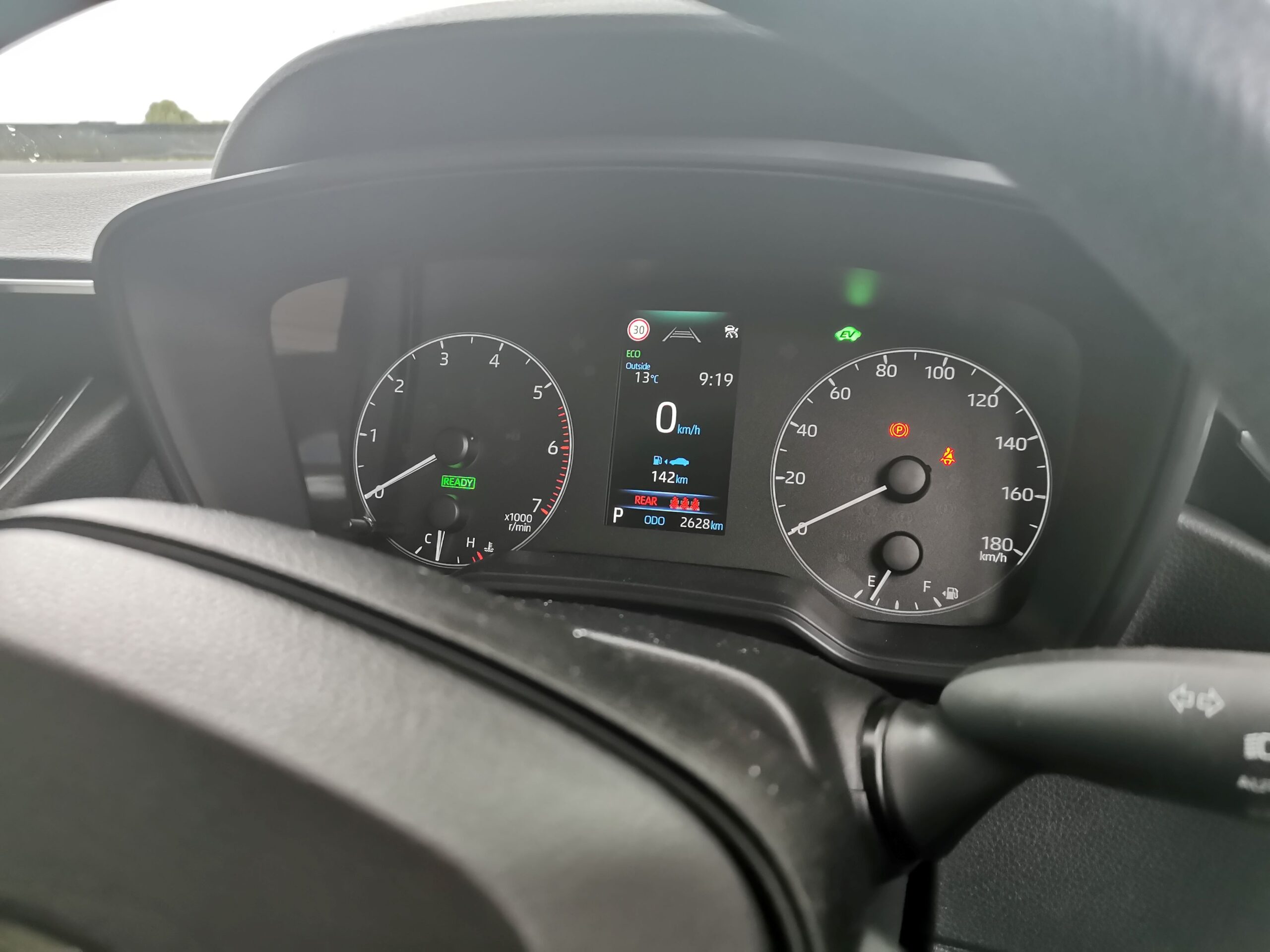 What the above all means (if I have my maths right) is that the Corolla Wagon's 43L fuel tank has the potential to take you over 1,000km – (my review model came bloody close).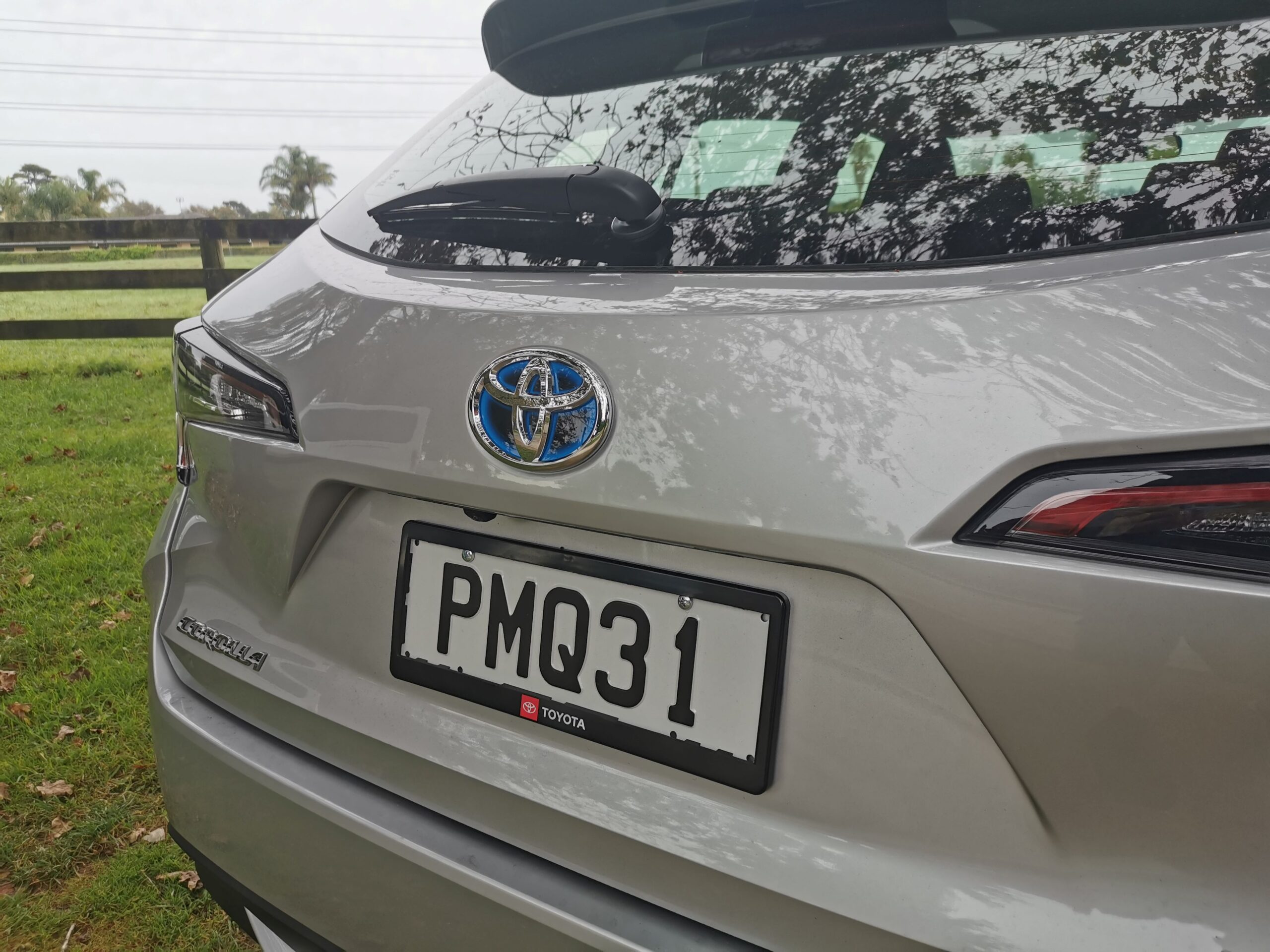 As it turned out, I had to shift house during my time with the Corolla wagon (pretty convenient aye) and that meant several trips loaded to the hilt with boxes of my and my family's stuff, and boy it handled it well – better than I did that's for sure.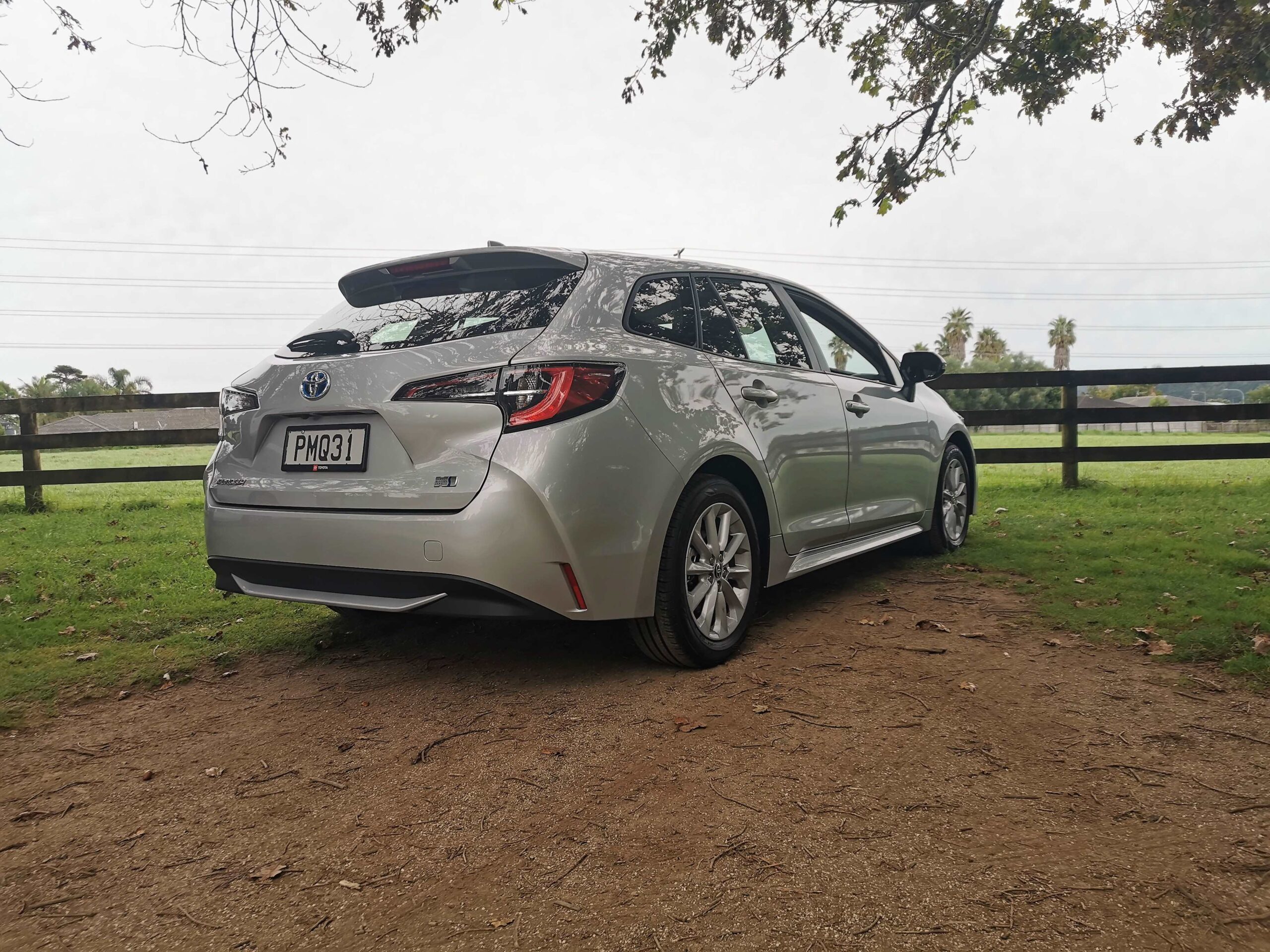 The load height is good for those vertically challenged like me and with all the seats down, the rear end is Kardashian-sized. What's more, regardless of how many trips I made (and there were A LOT), the fuel gauge needle took a lifetime to move. Seriously, I had the wagon for a shade over a week and still returned it with 142km left.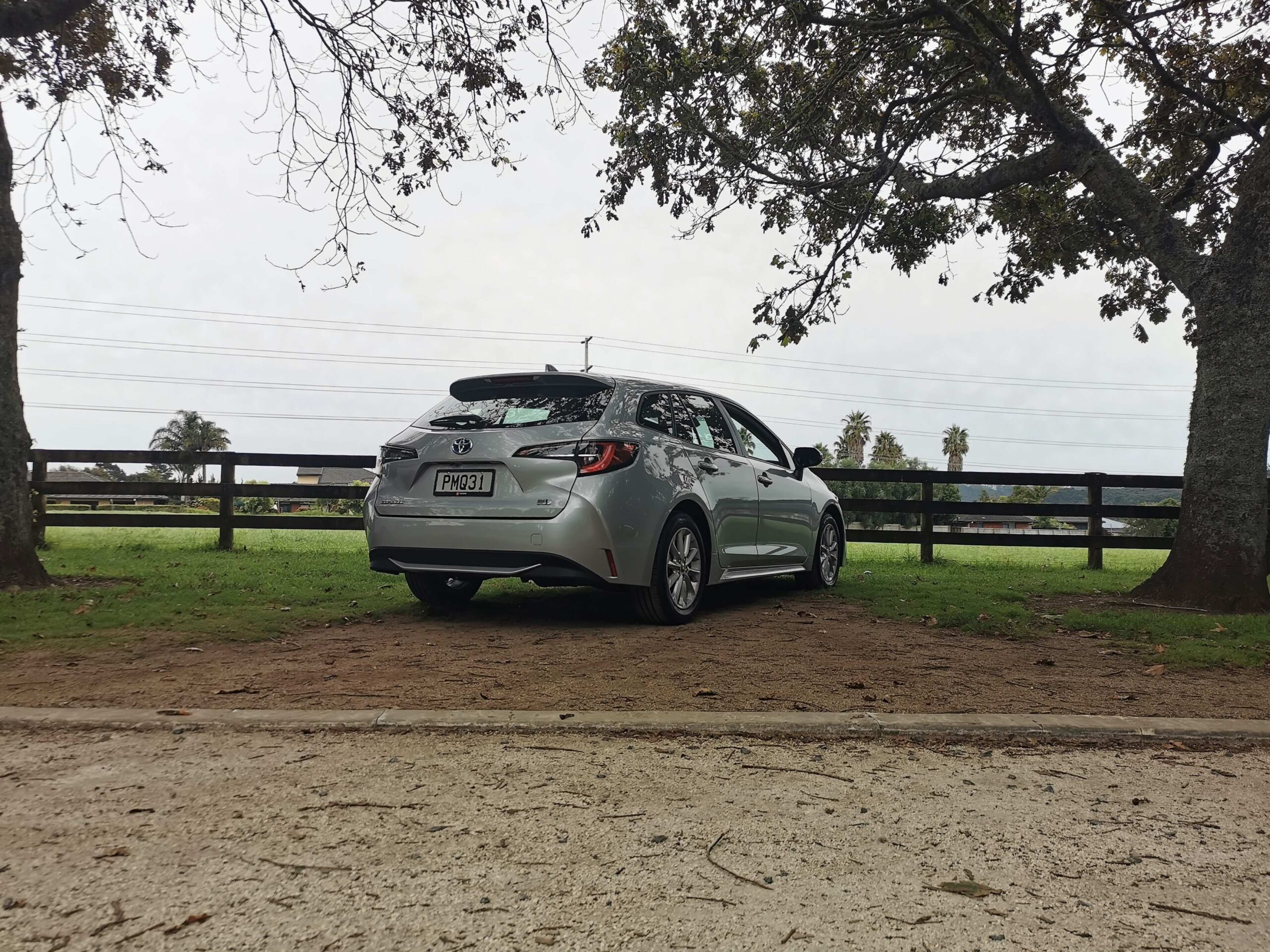 For those looking for more bells and whistles, or gadgets to play with then the GX wagon is not quite for you (I recommend you check out the ZR Hatch or Limited Cross), but if you're looking for a wagon with lots of space on the inside yet doesn't fill up your garage, has an impressive suite of driver and safety aids, is priced well within your budget and rations its fuel and emissions numbers like a pro – then this Toyota GX Hybrid Wagon should be exactly what you're after.