Into the great wide open, is a song by Tom Petty and the Heartbreakers. It's the story of a guy named Eddie who moves to Los Angeles, meets a girl and becomes a rock star. It's a rune about life's struggles but that there's always possibility, as the 'future is wide open'. Why am I telling you this? Well that's the song that's aptly playing on the radio as I sit in the new 'Wide Track' Toyota Hilux 4WD SR5 Cruiser – nowhere near LA.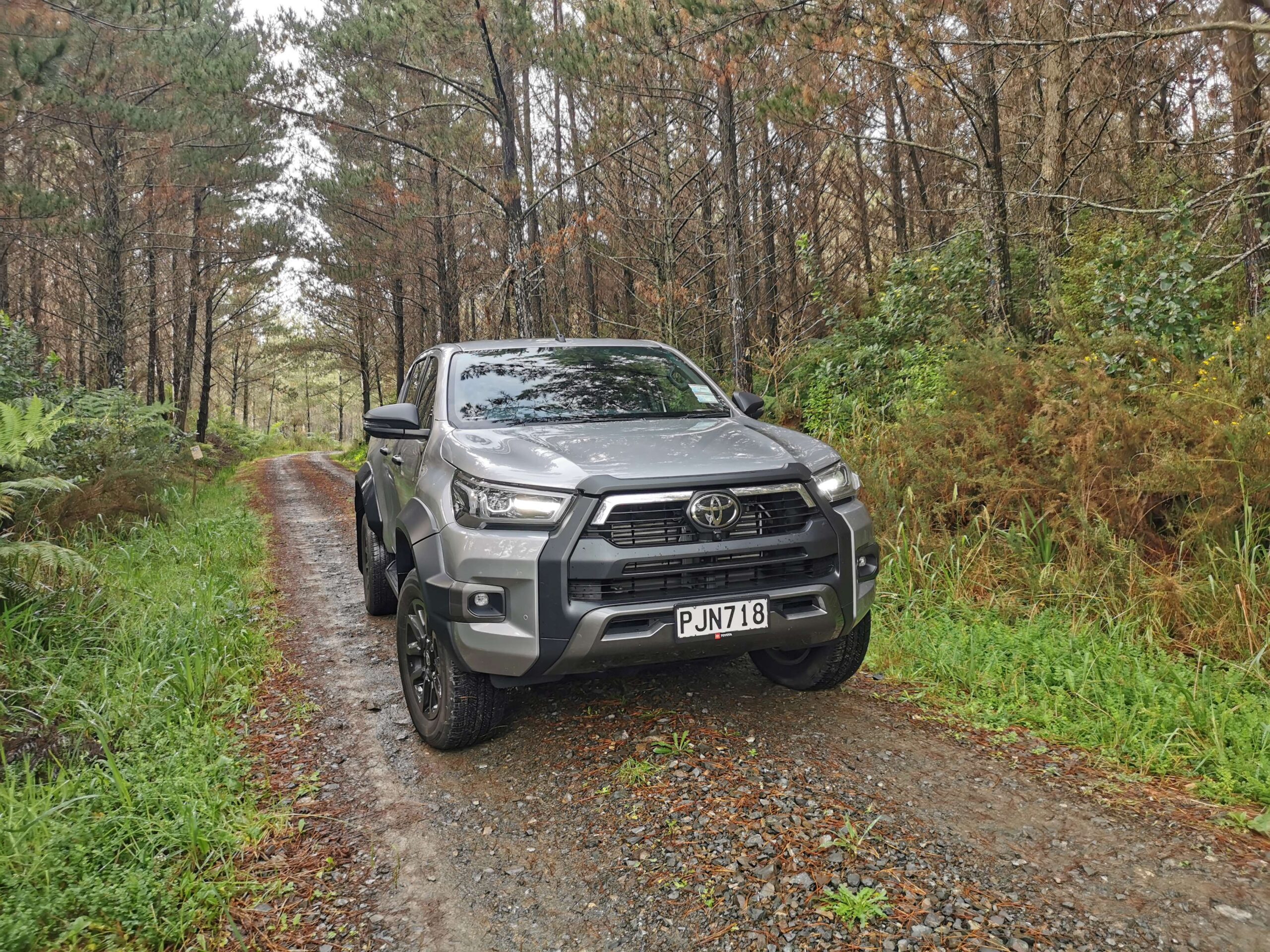 As part of the brand and nameplate's continued improvement (and to help with the introduction of the new Hilux GR Sport), the new dual-cab wide track Hilux 4WD SR5 Cruiser comes with a track increase of approximately 140mm in both the front and rear, plus the popular ute's ride height has been increased by approximately 20mm – there are other things that have changed too, but I'll get to that in a moment.
Now, 140mm may not sound like much, It's about the average length of a smartphone, two-and-a-half times as tall as a Golf Tee or the size of a small cup of Coke at Macca's, however, when you add 140mm to the track width of the double cab Hilux, you get a more poised and more stoic ute that aids its off-road capability while also improving its on-road performance and safety.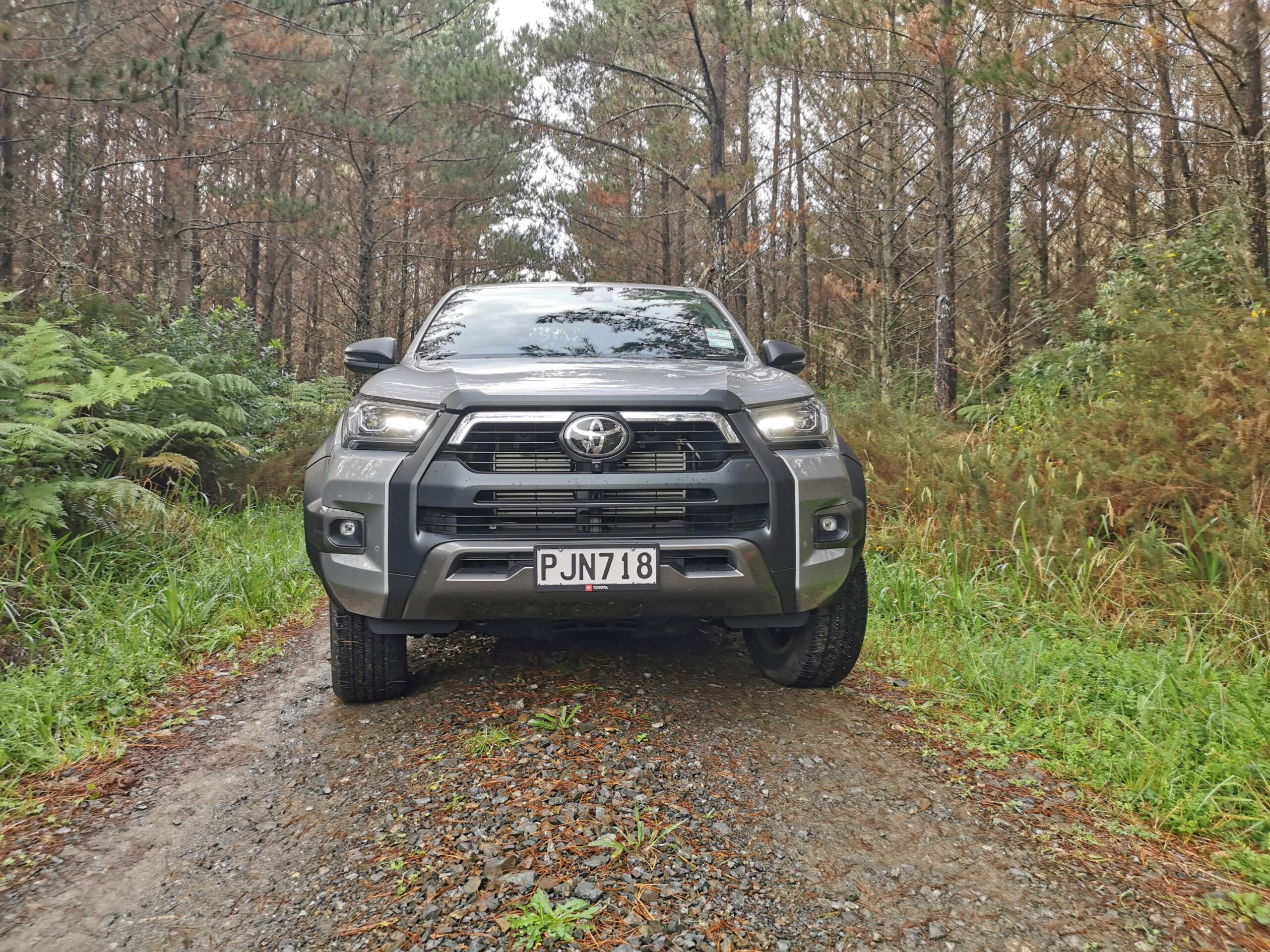 To accommodate this increased footprint, Toyota has given the improved Hilux wider over fenders (front and rear) and mud flaps, while the front body extension has also been widened to integrate with the front bumper and fog lights. This may not sound like much, but visually this looks like a far more substantial ute.
However, like I said, the wide track 'upgrade' story doesn't end there. To allow for the track increase, Toyota engineers have also overhauled the Hilux suspension by extending the front suspension arm and front stabiliser bar length and adjusting the shock absorber angle to improve efficiency. While at the rear, the axle length has been extended, dampers have been moved further out towards the wheels and, for the first time on Hilux, a rear stabiliser bar has been installed to enhance cornering stability and ride comfort.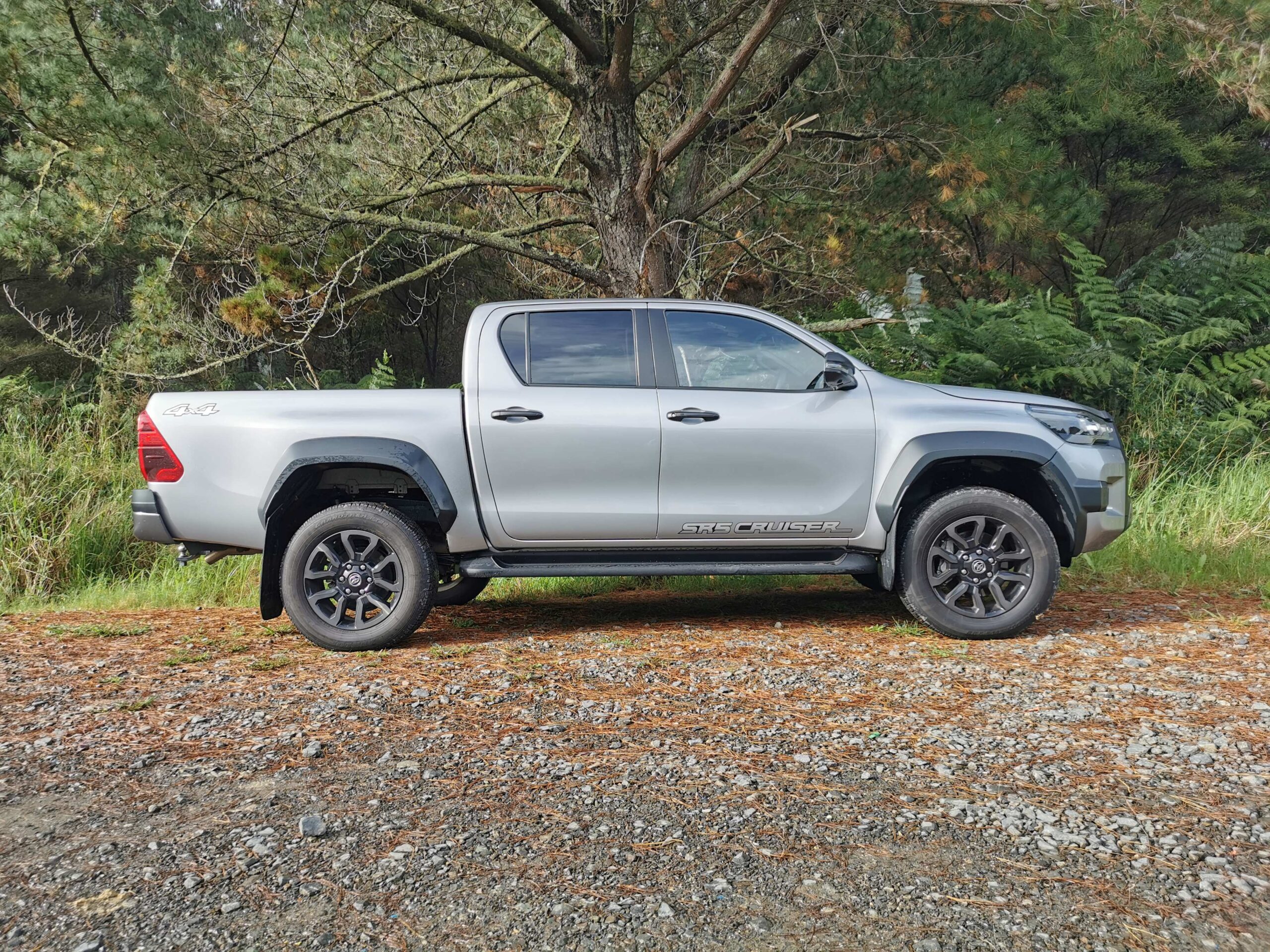 Toyota says that as a result of the suspension changes, roll rigidity has been enhanced by 20 per cent, improving steering feel when cornering and changing lanes.
One more thing before I hit the road in this latest premium ute, the stopping power has been upgraded, with new rear ventilated disc brakes replacing the existing drum brakes for enhanced braking performance (another first for Hilux) and they increased the new 17-inch front disc brakes by an inch while they were at it.
Wider, taller, improved on and off road performance and comfort, improved braking and 20% more rigidity, best I tested it out.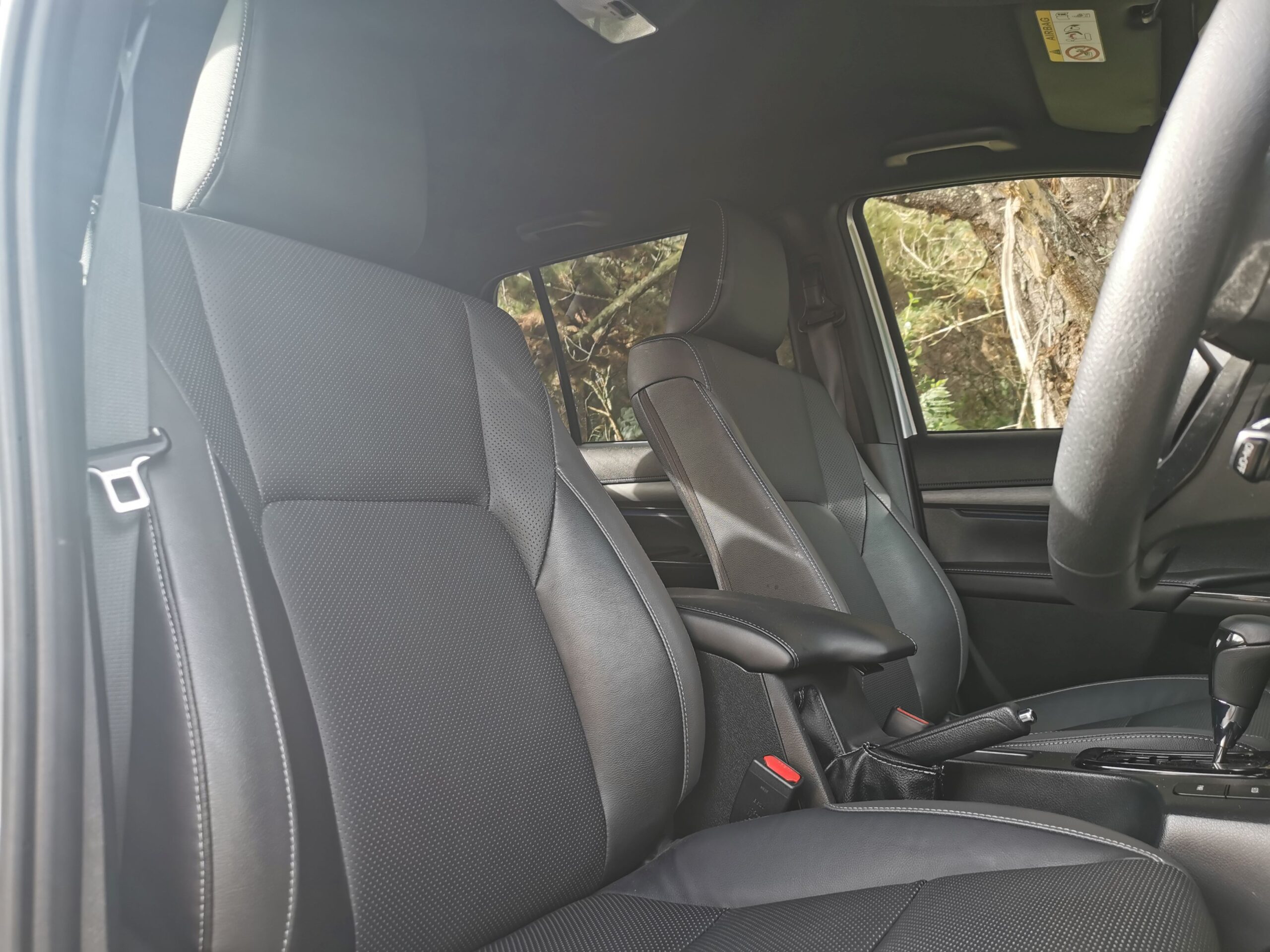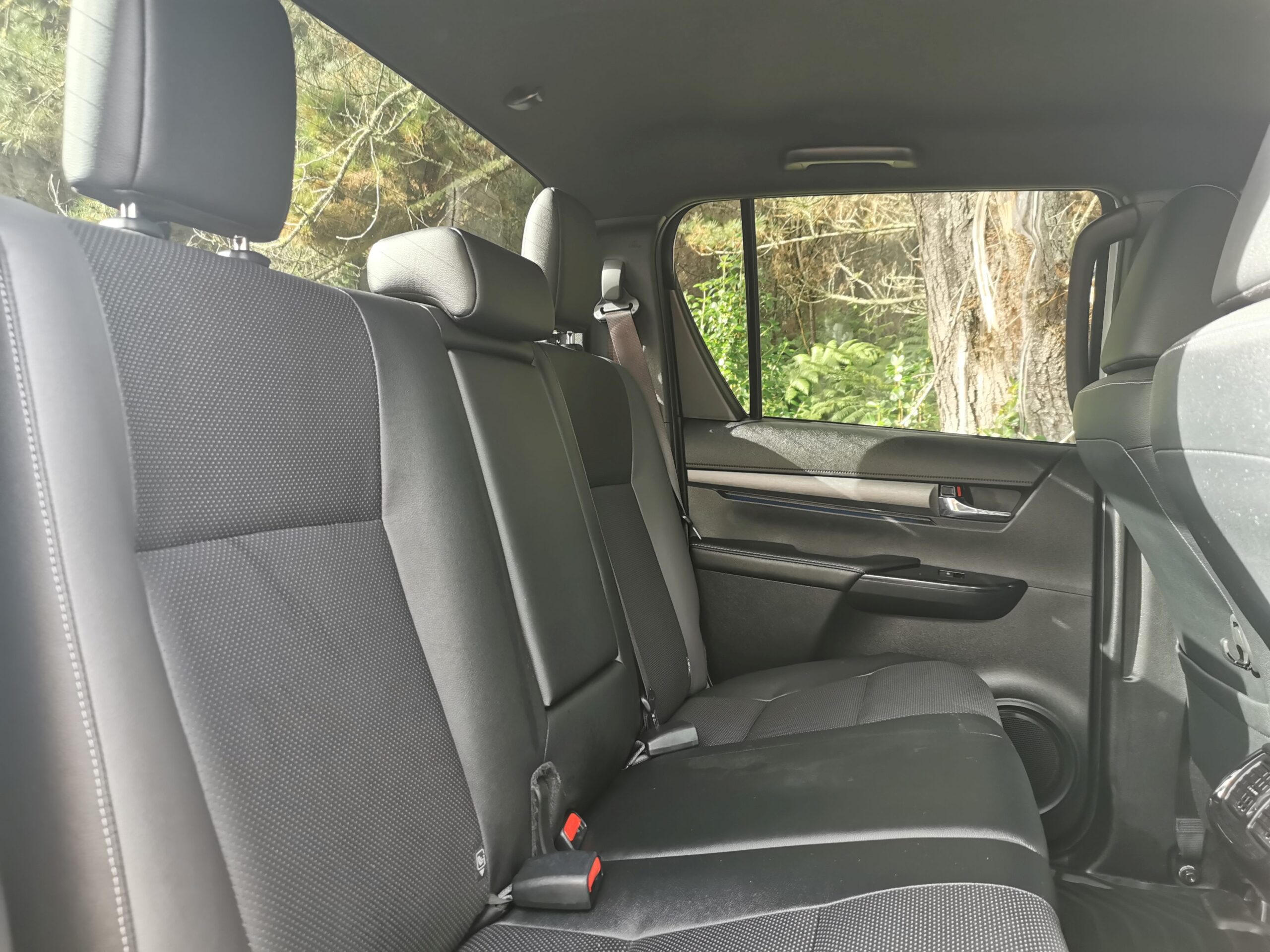 I was lucky enough to have been on the local launch of the latest generation Hilux and the improvements off and particularly on road were more than noticeable – especially with an empty tray, but the wide track immediately felt better.
My initial route took me from Albany to the windy roads around Kumeu with heavy rain as a companion. As a rule, I would have probably switched the empty ute to 4H and challenged the recommended cornering speeds, but the improved Hilux felt so confident in 2H that I didn't bother. I did, however, switch off the lane keep assist as it regularly decided that I was venturing too close to the centre line and pushed back a little too hard for my liking – in fairness, the wide track is, umm, wide.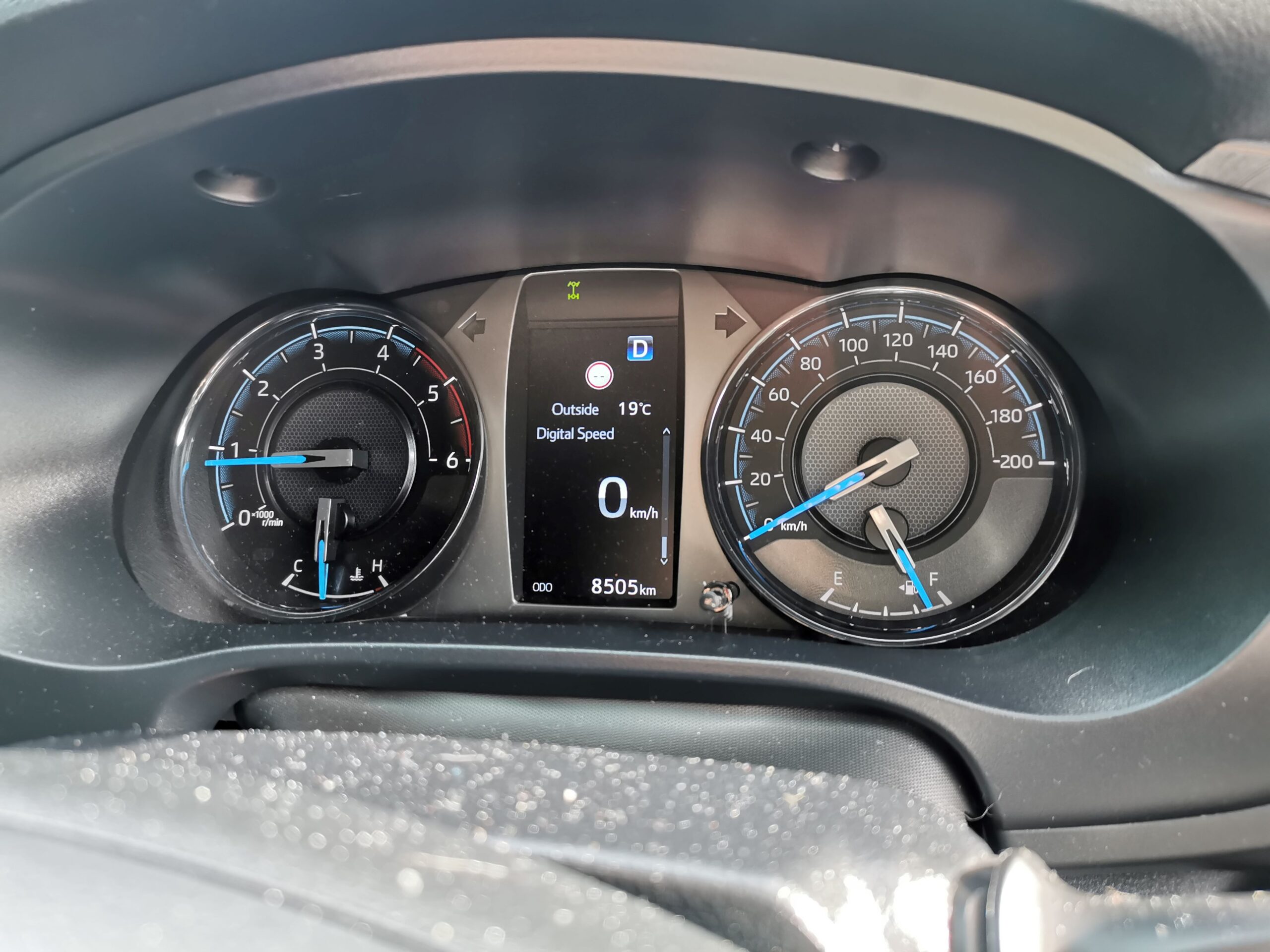 20% more rigidity is a lot in anyone's book and it showed itself time and time again as I switched from corner to corner and having a ute with minimal body roll meant that at no point was I holding up traffic.
If I'm honest, I didn't notice the improvement in the braking department, but it has been a while since I'd driven a ute, and it felt as good as an SUV – which I guess is testament in itself.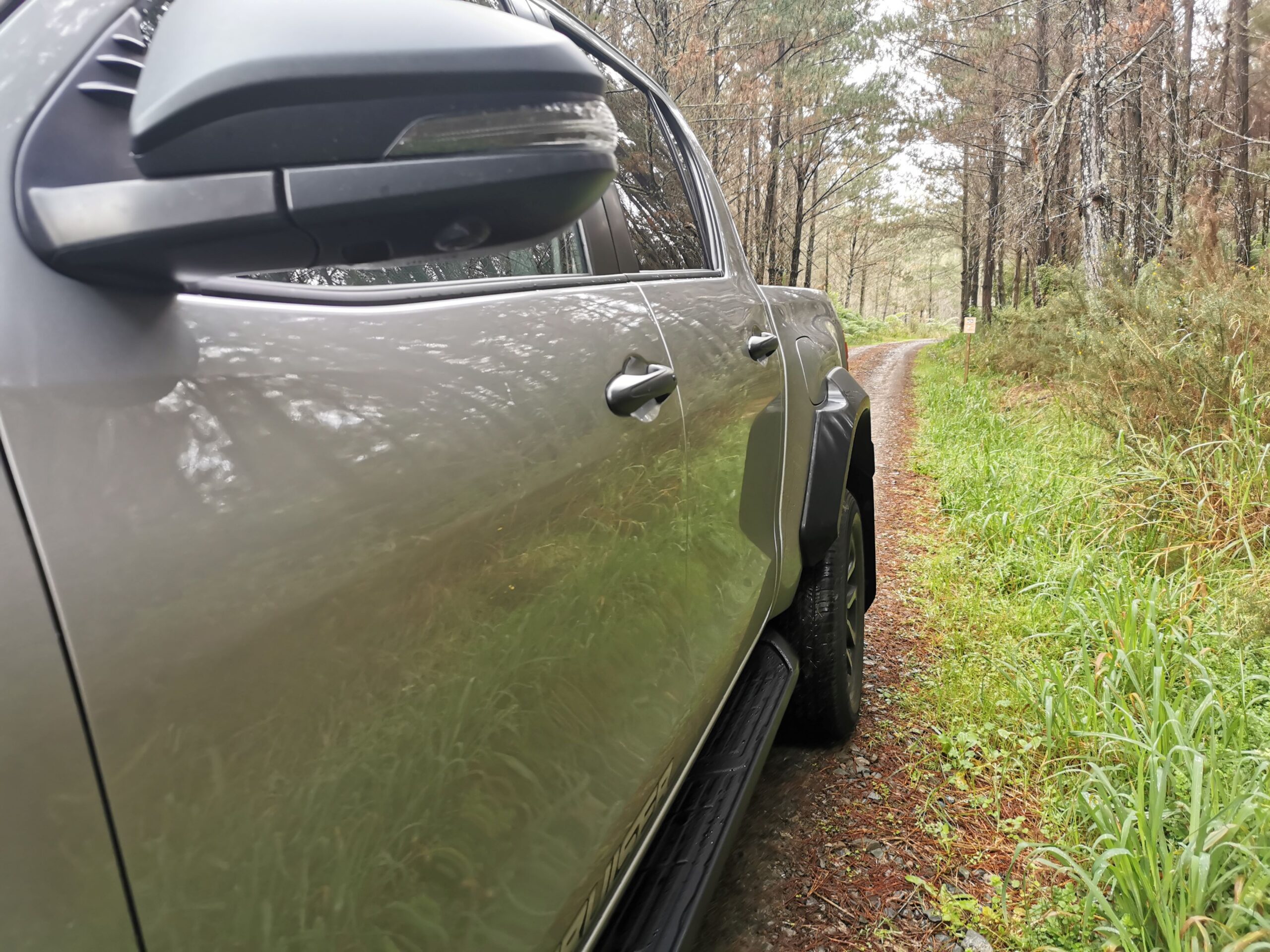 I'm pleased to say that the 2cm increase in ride height doesn't make the wide track harder to get into (even for someone as vertically challenged as me), but it did give me a greater perspective of the road ahead, and that can't be a bad thing – again, the higher centre of gravity made no difference to the Hilux's cornering.
The cabin hasn't changed, it still comes well-appointed with a nice mix of modern and utilitarian, and the JBL sound system made more evident with exposed speakers sitting on both corners of the dash.
What the new wide track does have though are a couple of additional safety features, namely and Blind Spot Monitor (BSM) and Rear Cross Traffic Alert (RCTA), which are very welcome when either driving on the highway or exiting car parks or my driveway – this is a bigger, more substantial truck, so any extra aids really help.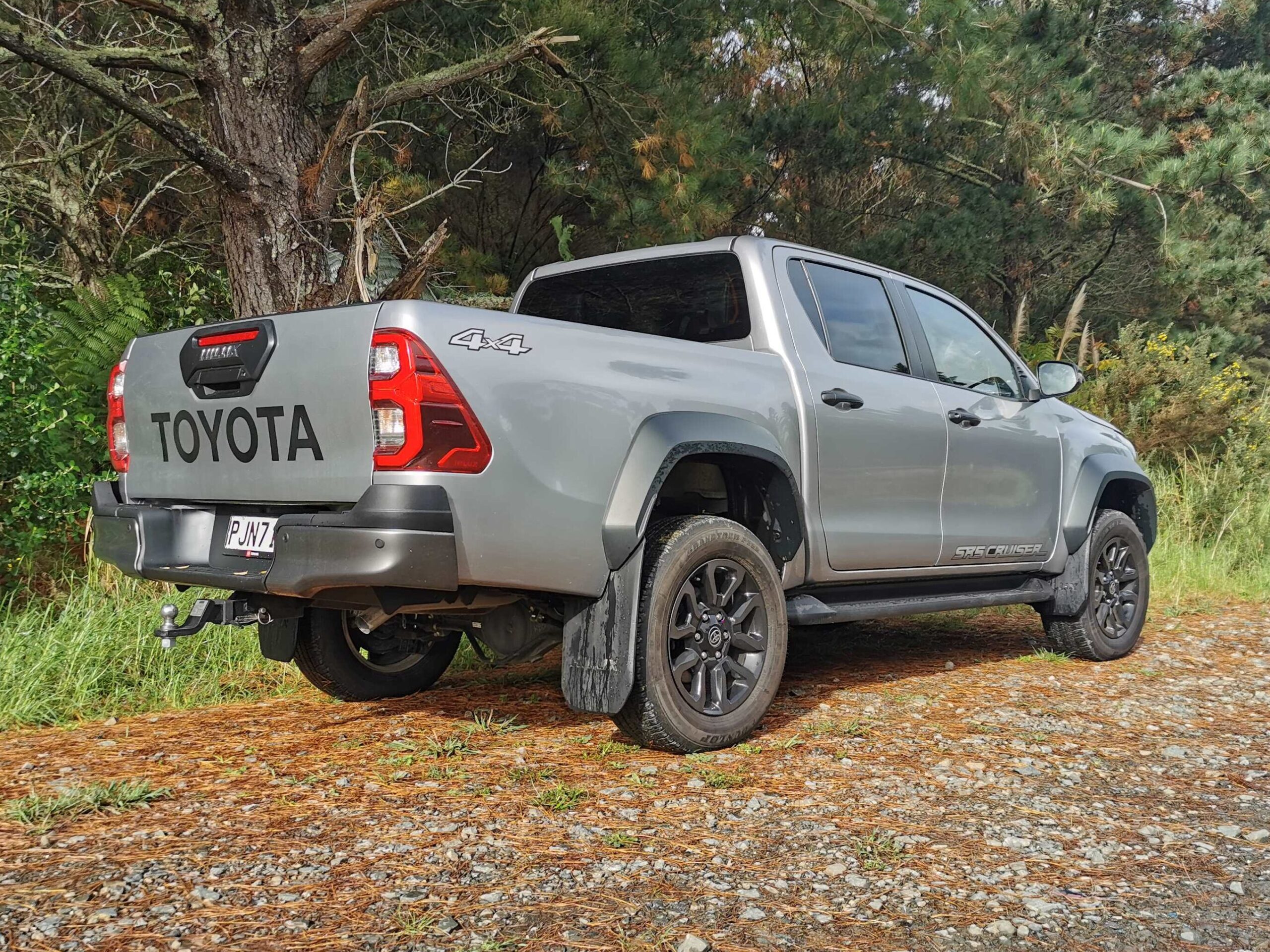 It's great to see Toyota's 'continuous improvement' philosophy show itself in their very popular Ute (and particularly because it's a VERY competitive segment). Like I said in the outset 140mm doesn't sound like much but the result is impressive. I unfortunately didn't get the opportunity to go off road (just some unsealed roads) but if you're looking to up your on road comfort and confidence – you could say that the wide track Hilux 4WD SR5 Cruiser ensures that your future is wide open.