Attending an event where you watch people thrash their 40+year old vehicle within an inch of its life on the racetrack, to then seeing (often the same people) polish their car's paintwork with a finish that would outshine the sun, you realise that there is something borderline fanatical, about Toyota's fan base.
Now in its 10th year, the Toyota Festival (now the Toyota Gazoo Racing Festival) is an event where owners, wannabe owners and future owners of Toyotas gather together to immerse themselves in all things Toyota.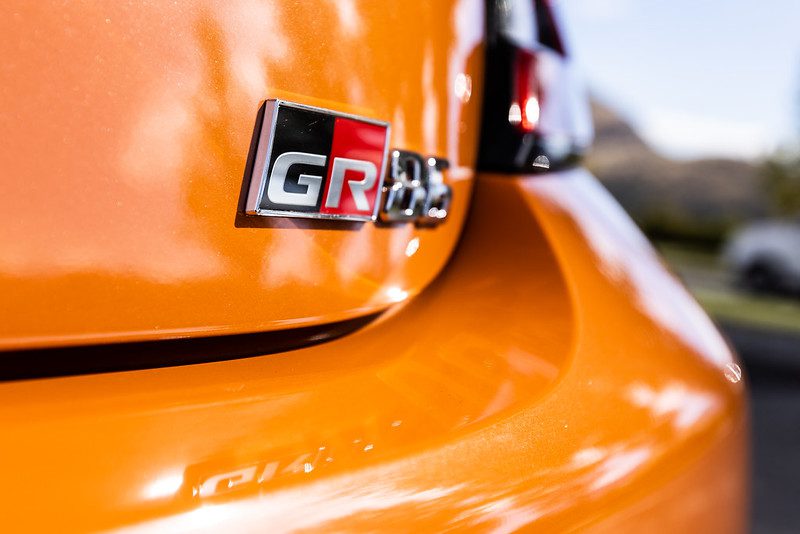 Originally the brainchild of Paul Pettit, (an 86 owner and evident zealot) the festival has grown from a relative handful of fans in 2013, to an annual event that attracts hundreds of Toyotas of all shapes, sizes and years, plus attendee numbers that venture into the thousands.
Admittedly, it hasn't all been Pettit's doing, but he certainly was the catalyst, and it was his call to Neeraj Lala (who was the Marketing Manager back then) looking for a 'prize or two', that really got the ball rolling – Toyota NZ got involved and the rest (as they say) is a decade of history.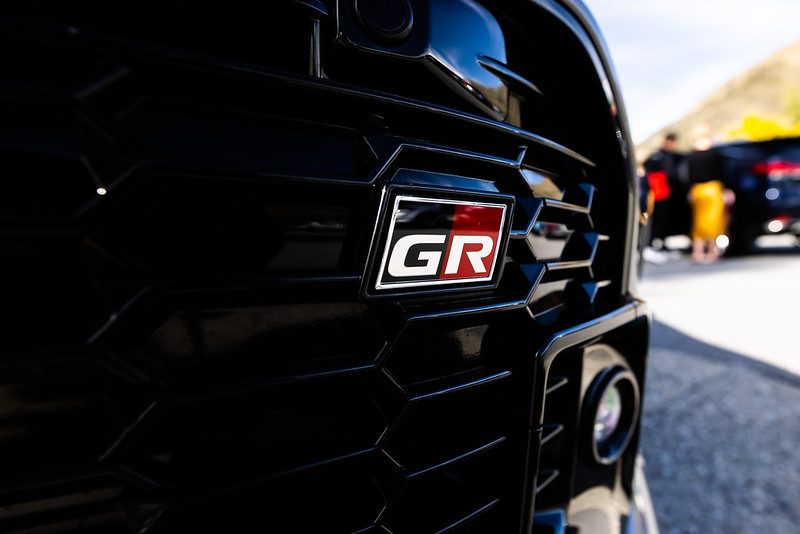 Although the Toyota GR Festival has taken place annually since it first began ten-years ago (notwithstanding the Covid interruption), it alternates between two racetracks, Hampton Downs Motorsport Park in the North island and Highlands Motorsport Park in the South – apparently Toyota's are loved nationally. This year's 10th anniversary was held at Highlands in Cromwell and we were invited as guests of Toyota NZ, it was quite the experience.
We arrived a day earlier and were treated to a scenic drive from Queenstown to Cromwell via the Crown Ranges. Despite being behind the wheel of a variety of GR and GR Sport products, (GR Sport being cosmetic and minor tweaked models), the drive was rather subdued, but did give us a chance to get to know the vehicles we would be harassing the next day – and a few photo ops. With a nice dinner and sleep getting us ready for the event itself.
As if to emphasise the festival's popularity, Toyota's began arriving in their droves way before the sun had started to rise and by the time we arrived around half of the 170+ registered vehicles were already there, it was going to be a busy day.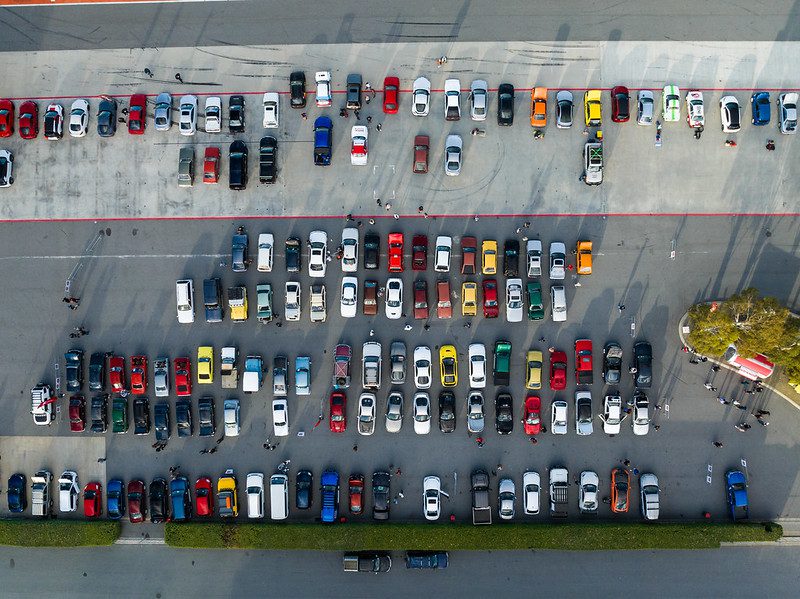 We were told that there would be over 650 attendees at the Motorsport, with 70 drivers set to enjoy the day's activities (actually around 76 if you included us). Obviously a great turnout but apparently Hampton's is around double!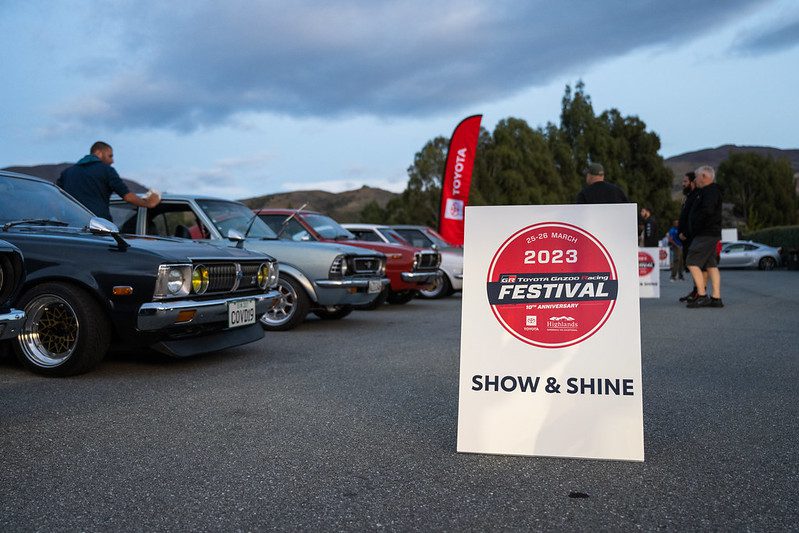 Show and Shine is one of the main draw cards and a place where Toyota's young and old complete for best in class. If you're into Toyota's (who isn't), you'd feel like you'd died and gone to heaven, with some models I didn't even know were in NZ.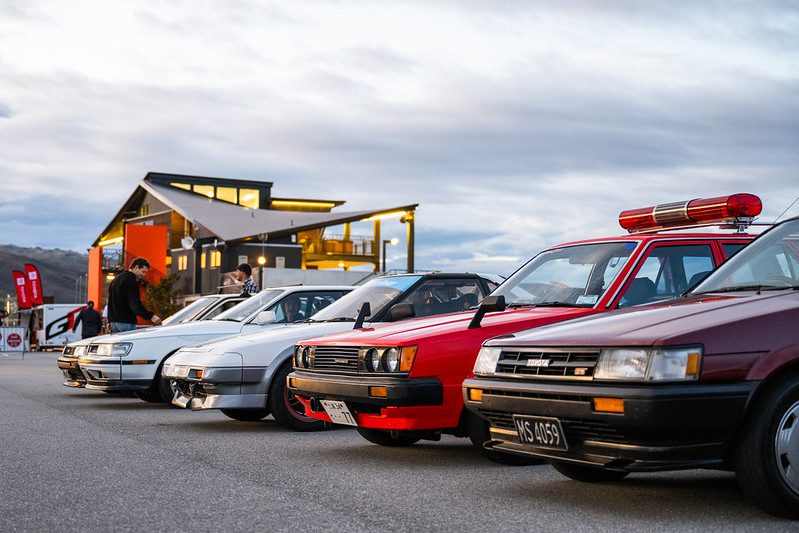 For those that were keen to show their driving skills, there were timed Gymkhana sessions and untimed 'helmet on' track laps, both of which had Toyota owners stretching their respective (or is that un-respectfully) car's legs.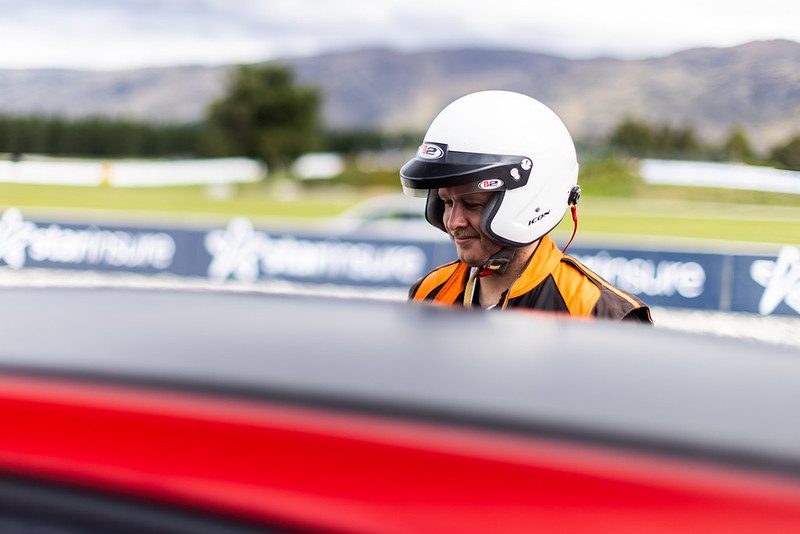 We participated in both of the above segments, getting behind the wheel of Toyota's latest GR products, the GR Corolla, GR Yaris and manual GR Supra – glorious.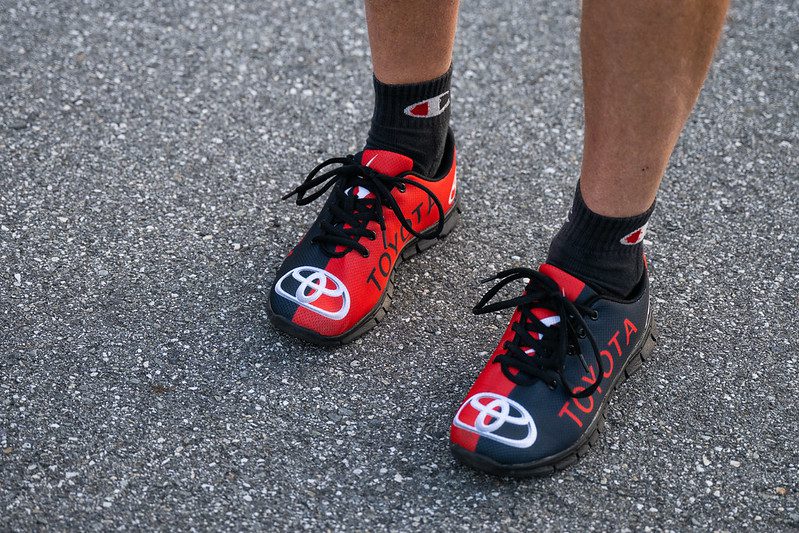 But it's not all about the owners, activities for all ages filled the main area, with Toyota driving simulators, an 86 pit stop challenge and a kids colouring in comp, there was even a special unveiling of the 10th anniversary GR86 and the new GR Sport Hilix . Plus plenty of food and merch too.
For us, the day was topped off with a group photo and parade lap where we joined the 170+ Toyotas on the traditional lap of honour – the smiles outshone the gleam of the paintwork. However for those 4×4 owners, the event extended another day with a trek through 'them thur' QT hills.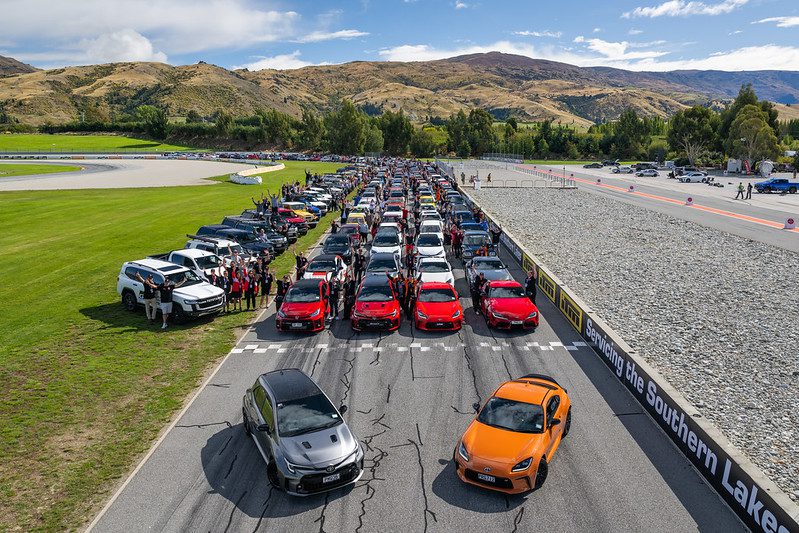 Sure you could say that the Festival is a bit of a marketing exercise for the brand but in reality, it remains as it began a decade ago, a group of Toyota lovers enjoying their rides. See you next year in Hampton.
Photo credit Tayler Burke