Renault's latest entry into the SUV/crossover segment has arrived on our shores with some serious intent to shake things up! Meet the Arkana, it's a car you may be familiar with thanks to my first drive article, though you have probably seen adverts for it as well as a few on the road by now. Nevertheless, Renault's exciting new proposition is here and I got the chance to review the top spec Intens model.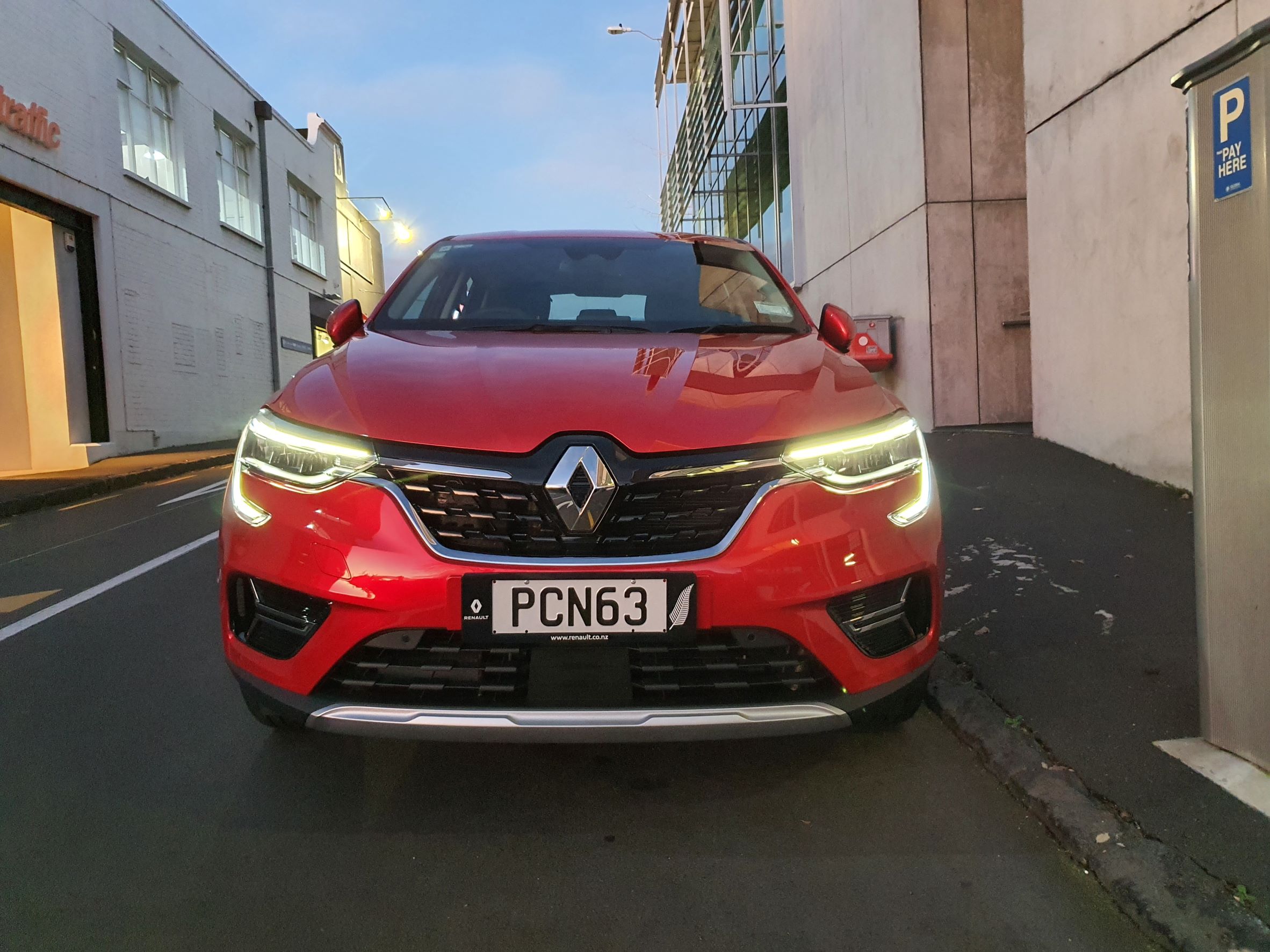 If you haven't heard of Arkana before then don't fear because it is something new for Renault too. The French brand have made their maiden voyage into this part of the SUV segment with something unusual but very much on trend at the moment. The coupe SUV has been the vehicle of choice for those wanting that raised driving position but aren't satisfied with the typical box on wheels look that comes with it.
Good news then because the Arkana is anything but conventional in its looks. The roofline slopes very sharply and flattens out with a little lip spoiler before the lines drop once more at the rear. From a stylistic perspective, it's everything you would expect from Renault. Behind the wheel of the Arkana, I received a fair few smiles from Koleos owners who were happy to see another distinctive diamond on the road.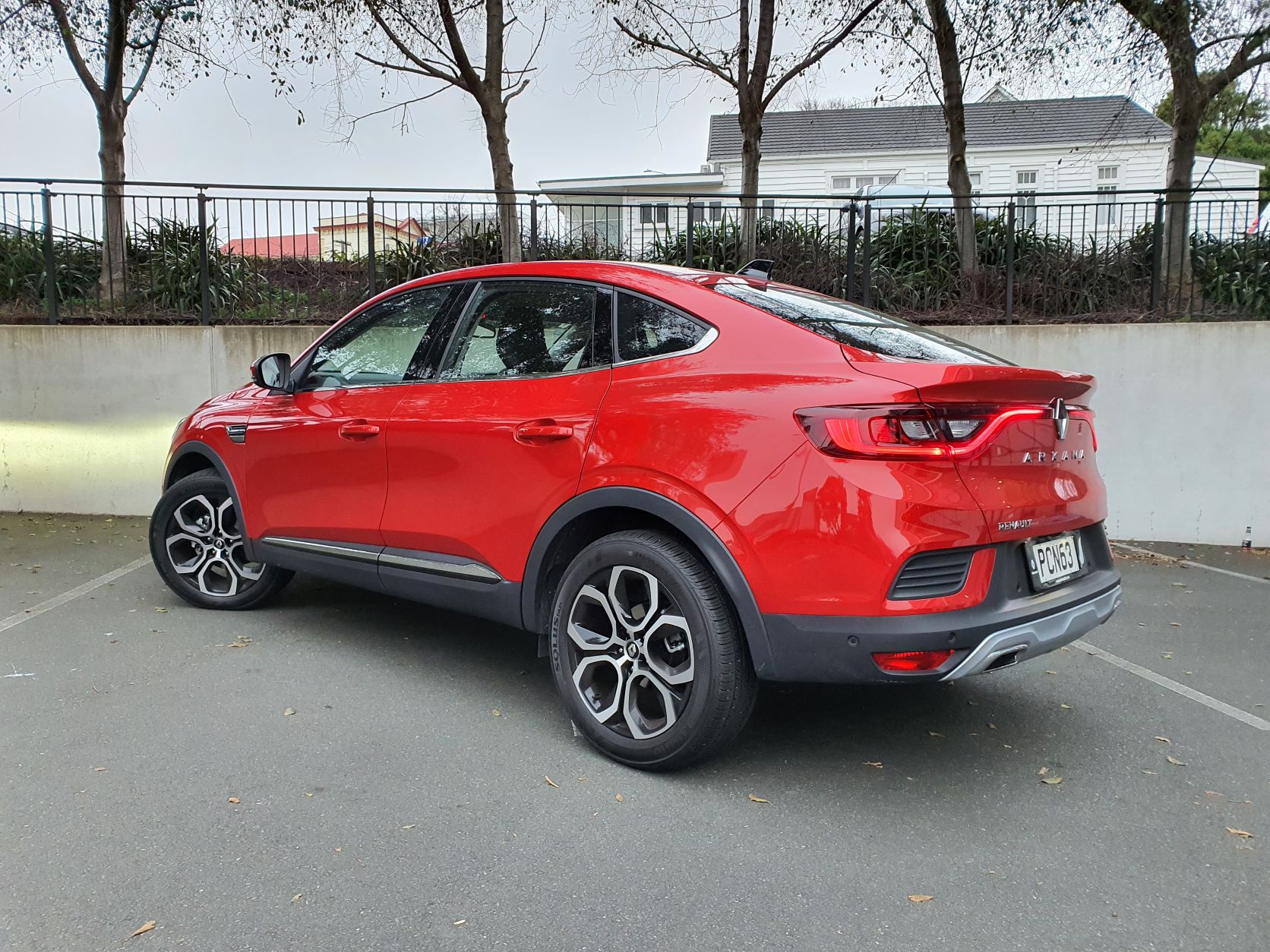 The cool thing about the Arkana is that it stands out amongst the SUV landscape but is still instantly recognizable as a Renault hence my Koleos comment above! The LED design signature at the front and the grille make this identifiable as part of the family. However, the LED strip at the rear is distinctive and makes people look especially at night when the dramatic design really stands out.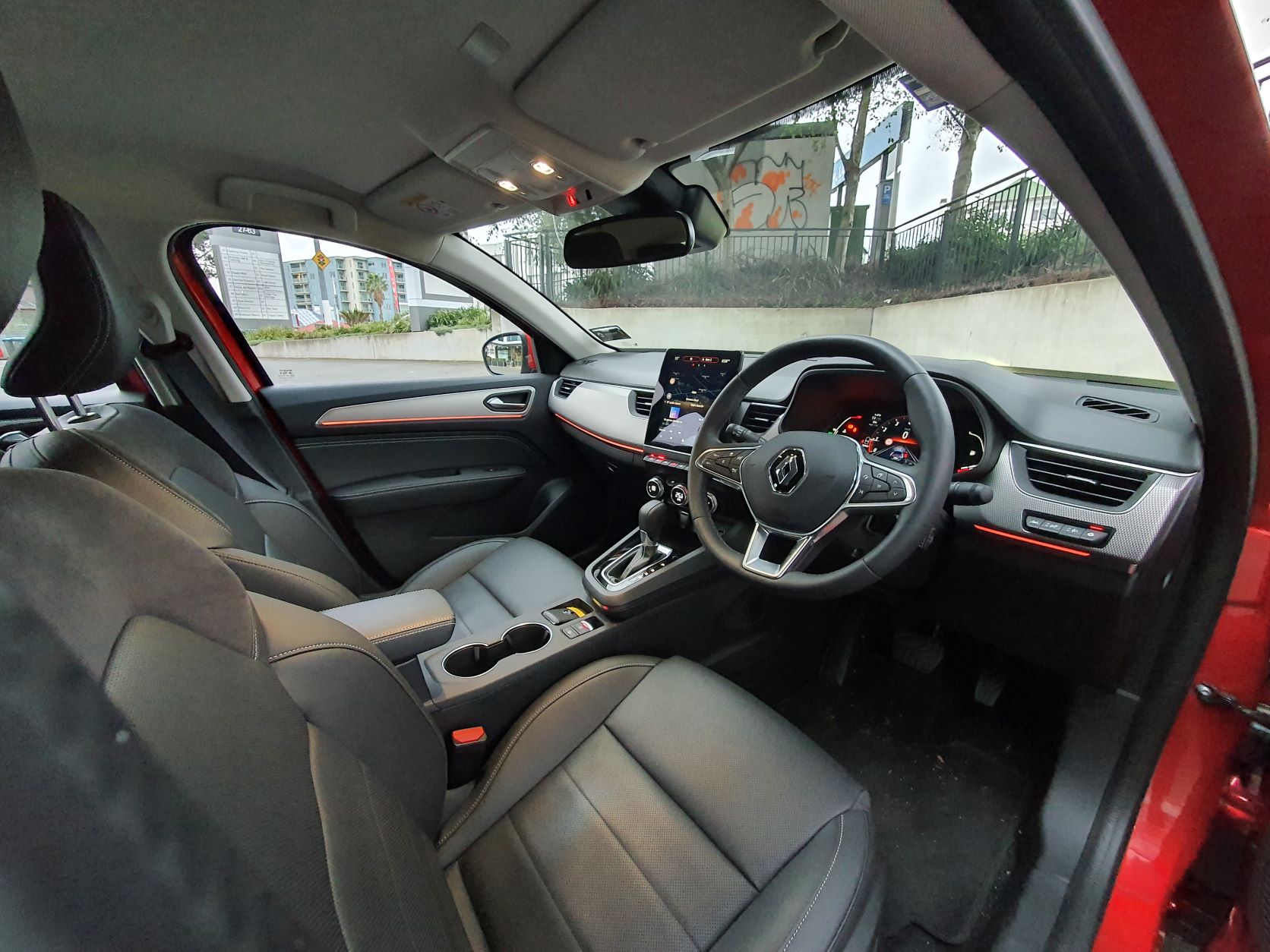 Speaking of that dramatic design, you'll be glad to know that it continues on the inside too. The variety of materials used in here is smart with the leather a special highlight of the cabin. The seats are soft although I couldn't quite get comfortable in them which is strange because they are electronically adjustable as well heated & cooled. The steering is also heated and warms up very quickly which was a treat for my hands on those cold winter mornings.
A notable part of the Arkana's cabin is the storage. Starting with little things like a special niche for the key and then going all the way up to a glovebox with a capacity larger than 5 litres! All in all, the cabin boasts more than 20 litres of storage space which is just remarkable.
Similarly noteworthy is what Renault have done with the infotainment screen, normally mounted in a landscape layout. However, you'll find the screen in Arkana Intens to be mounted in a portrait fashion and there's an ingenious reason behind this. Since phones are mostly used in portrait mode, it makes sense to do this especially since phone mirroring apps like Apple CarPlay & Android Auto have become the go-to now. Prefer to use the car's screen? Well, that's feature laden as well but not quite as quick as you want.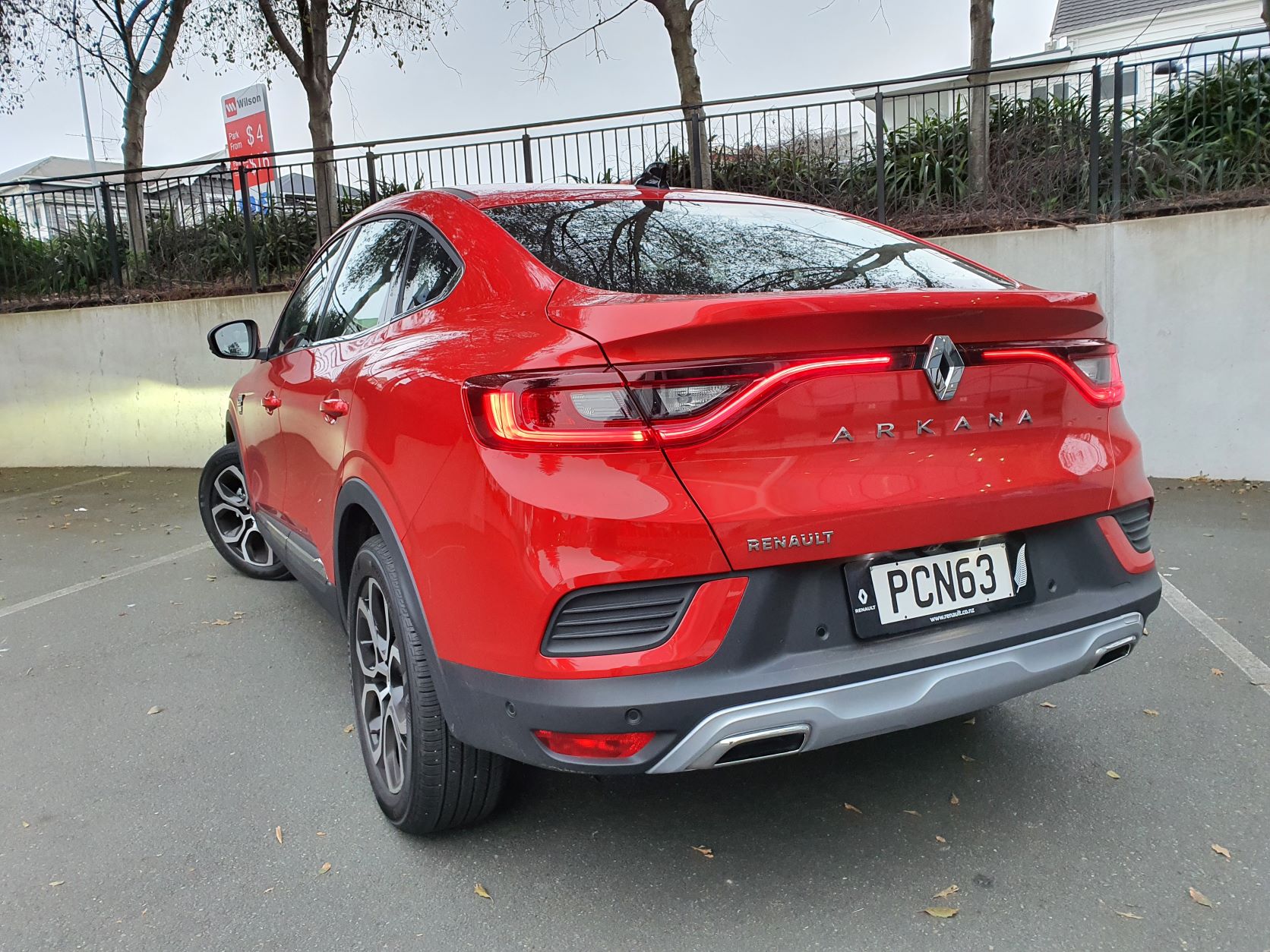 A similar theme is shared with the driving experience where the Arkana won't break any records but then it isn't meant to be a sportscar! Though that 1.3L turbo four impresses with a punch in the form of 115kW of power and 262Nm of torque. A 7-speed dual clutch transmission can be a little jerky but does the job though there's no sport mode or manual mode for the more involved drivers. Fuel efficiency is pretty good too with a claimed figure of 6.7L/100km, though I achieved 7.5L/100km on my drive.
The other surprise is that Arkana will actually take 91 RON petrol thanks to some clever engine trickery and service intervals are set at 30,000km. Wow!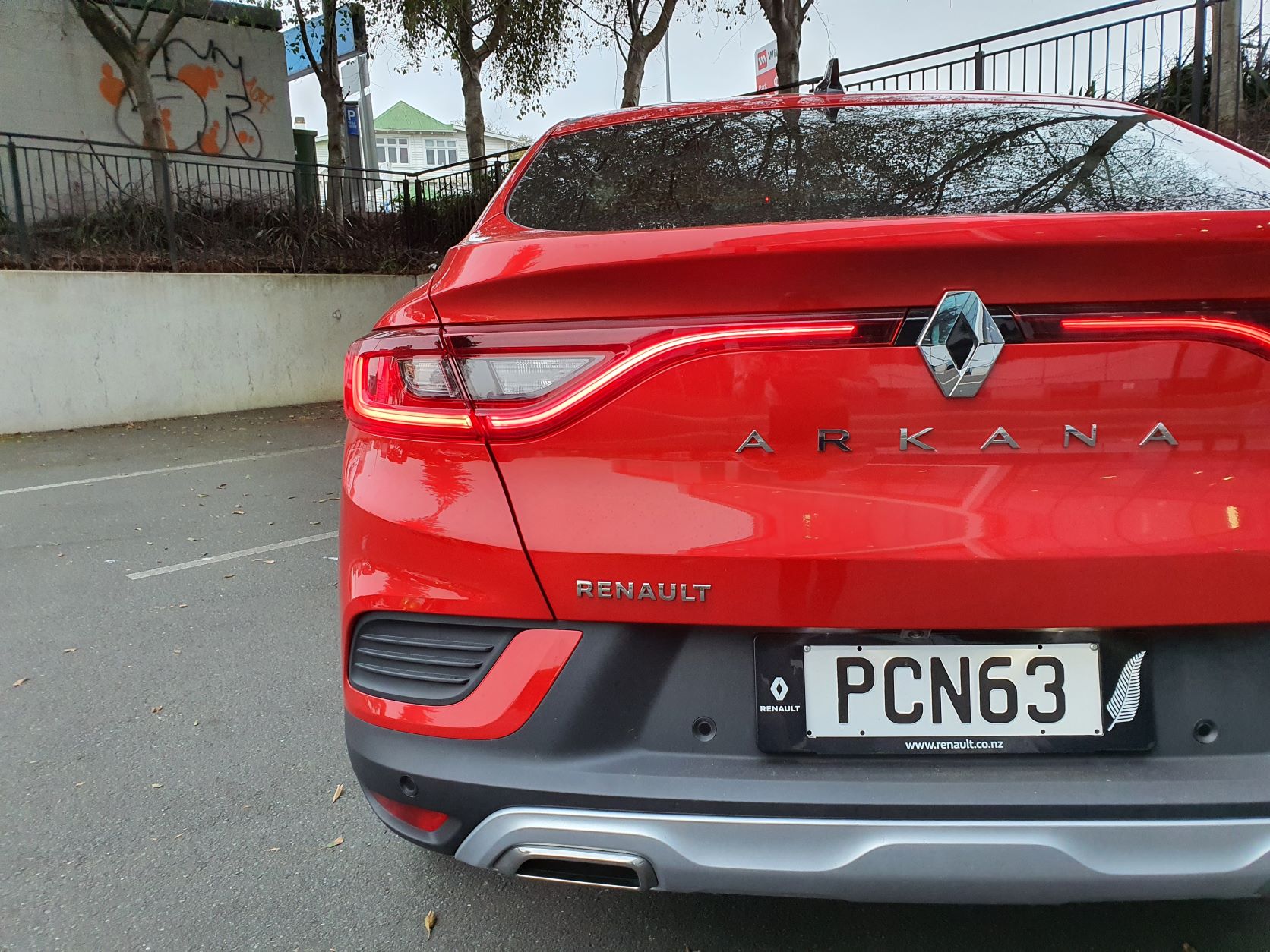 The Verdict
Overall, Arkana has all the features you would expect from a top spec car in this segment. You sit high, can carry 4-5 people, have a practical boot and have a good level of technology too. All of this is made much more attractive with the added French flair. And that really is what sets this Renault apart. It offers a chance to stand out from the crowd with something particularly eye catching but also practical!
2022 Renault Arkana Intens: 3.5/5
Thanks for reading! For more Renault news and reviews, visit Tarmac Life.
Words and pictures by Matthew D'Souza, car courtesy of Renault New Zealand