I'll start this review by digressing as I usually tend to do. This time I'll talk about SUVs, I see my fair share of them everyday while behind the wheel. Most carry 1-4 people, their luggage & shopping every now and then as well. All of which are duties that can be performed by a hatchback with ease.
And when one talks about hatchbacks, one can't help but mention the Skoda Fabia. Honestly, there are few better out there than the Czech hatch. When Skoda handed me the keys to the latest generation Montecarlo, I was very keen to see if it has retained its beloved charm. Well, let's find out!
First of all, I was surprised at how large the Fabia has become! I suppose cars in every segment have grown in size due to safety measures but this red Fabia was parked beside a new Audi A3 and they were very nearly the same size. Though my eyes could be deceiving me there, there is certainly no deception when it comes to the Fabia's style.
It cuts a very sharp figure wherever it goes, with the black accents accentuating that striking red paint. The Montecarlo additions especially give it a sporty disposition. I do like the design language, you can tell just by the light fixtures that it is a member of the Skoda family. Though the Fabia is more closely related to the Octavia as opposed to the SUVs, stylistically speaking.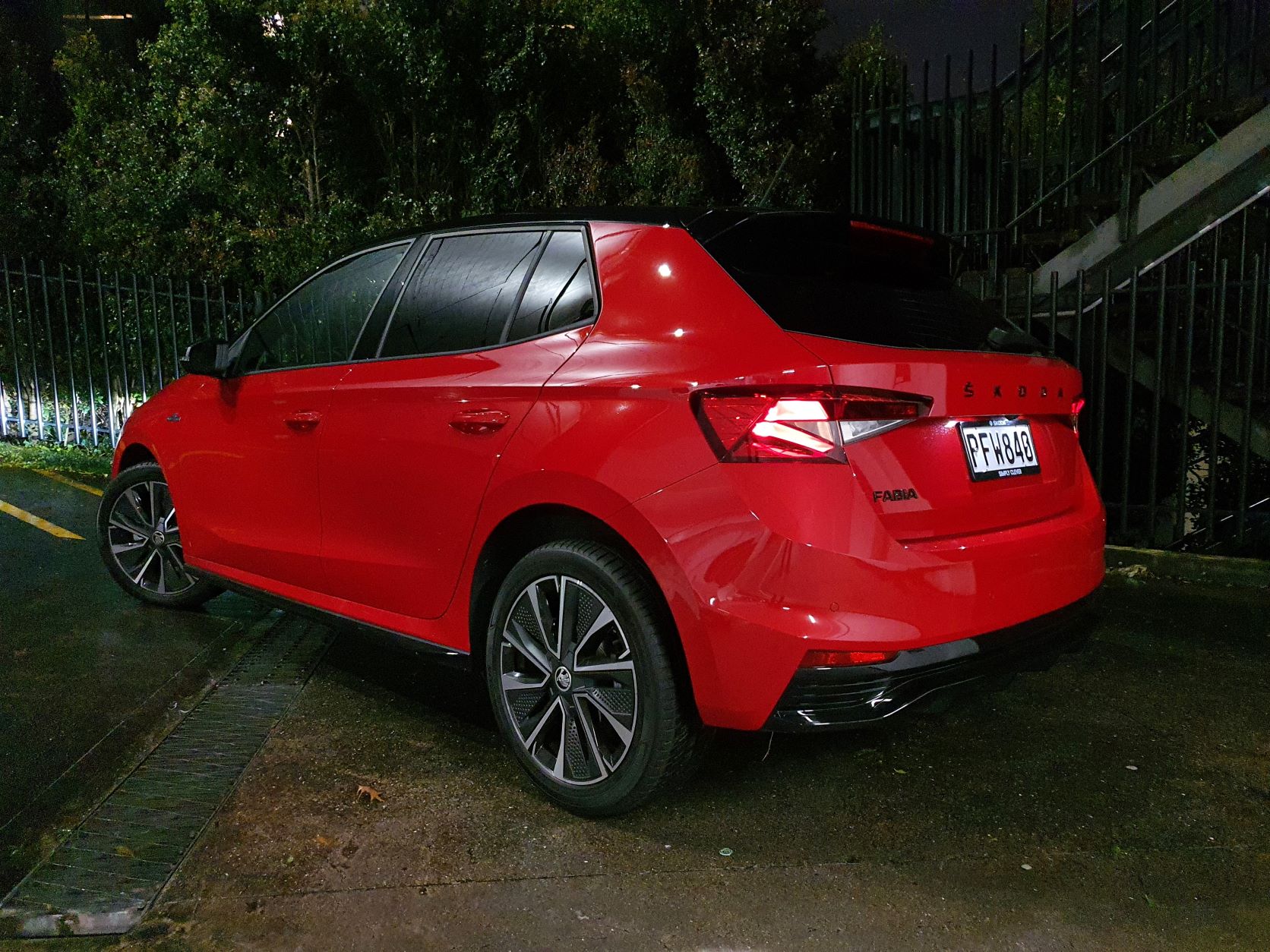 Speaking of being related to the Skoda range, the Fabia Montecarlo incorporates all the things we love from the Czech brand. Something that I would like to especially point out is the build quality here, opening and closing the doors is a very reassuring experience. Similarly, the boot lid, bonnet and the rest feel equally well screwed together. Based on what I've seen here, I can expect to see this generation of Fabia on the road for many years to come, as I do with the models gone before.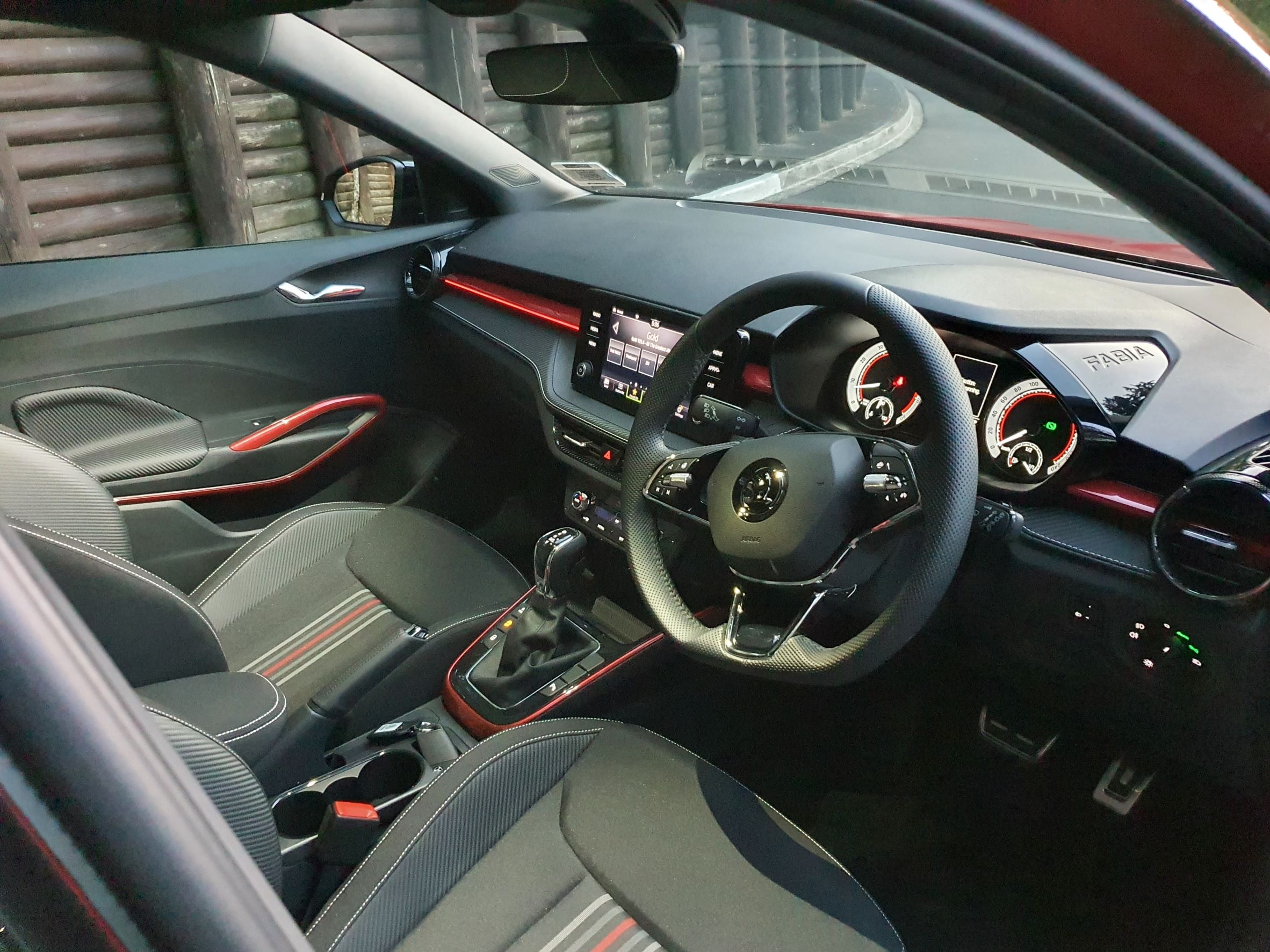 Once inside the car, I have to point out the red accents as being quite significant here. The unique door handles, centre console and dash lines are all highlighted in the same glossy red as the exterior. I also liked the red LED strip on the passenger side which adds a good dash of colour at night.
Moving on to the less red stuff, sporty bolstered seats add to the Montecarlo experience which in some ways reminds me of my Golf GTI. Those of you who have read my work will know that I absolutely adore my GTI so the fact that I have likened the two should give you an idea as to how good the Fabia really is.
Of course, no Skoda review is complete without talking about the 'Simply Clever' bits and this Fabia certainly comes fully loaded in that respect. The starter button is where you'd expect to find a keyhole, there is a clip for your parking ticket and a neat little umbrella tucked into the door. As you can tell, I faced some wet weather during my week with the Fabia so the umbrella was a Godsend!
However, my favourite part of the clever interior bits isn't actually highlighted above but it was the slot for the key. Too many manufacturers assume you'll just the stick the key in your pocket or wherever instead of actually giving you a place to put it. My Volvo shares the same trait and it was one of the reasons why I was okay with buying a keyless entry car as long as the thing was stored somewhere.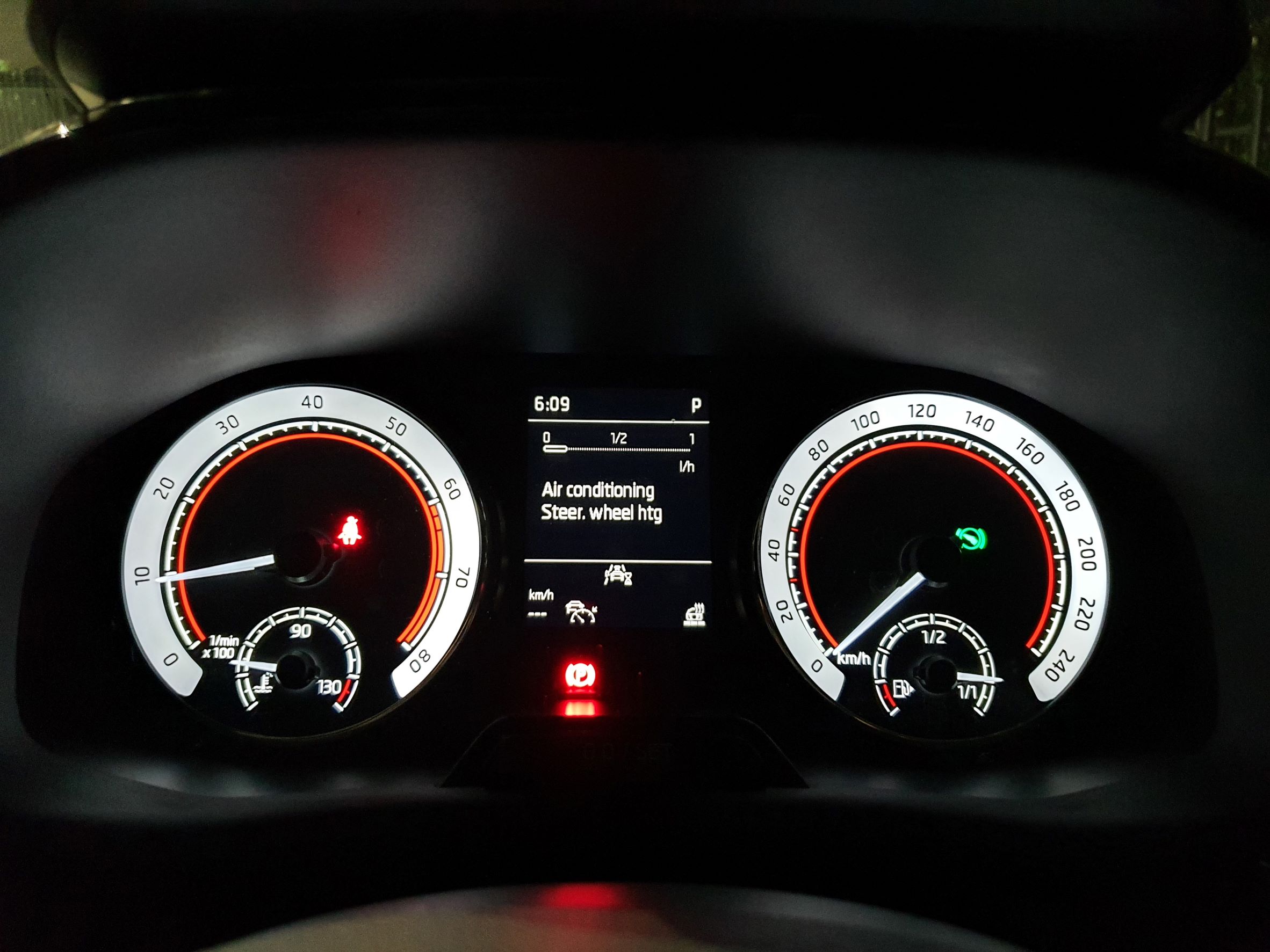 Back to talking about the Fabia and I found myself staring down the gauge cluster which was configured in a way that is particularly appealing to me. Combining the best of analogue dials with a digital screen, information is delivered to you concisely without being overcomplicated. A particular option I would like to highlight is the fact that it tells you what power sapping devices are in action. In the case above, it was the AC and heated steering wheel which I needed on a remarkably cold night. Worth that extra bit of fuel!
At this point, I would touch on my admiration for the Fabia once again but then that shouldn't really come as a surprise to anyone! (Especially if you read my review of the previous gen). However, there was one part I was skeptical about and that was the engine. I still remember the days when you'd struggle to get more than 80kW out of a 1.5L and now the bigger Fabia has a 1.5L turbo, what sort of wizardry is this!
The power unit as it turns out is quite special. The four pot kicks out a whopping 110kW and 250Nm of torque which gives it a very enjoyable feel on the road. And don't doubt it because I had a car full on people on a steep drive and it coped just fine! Part of that credit has to go to the 7 speed DSG gearbox which does tend to shift early for fuel saving but gives you a 'sport' and 'manual' option for when you really want to have some fun.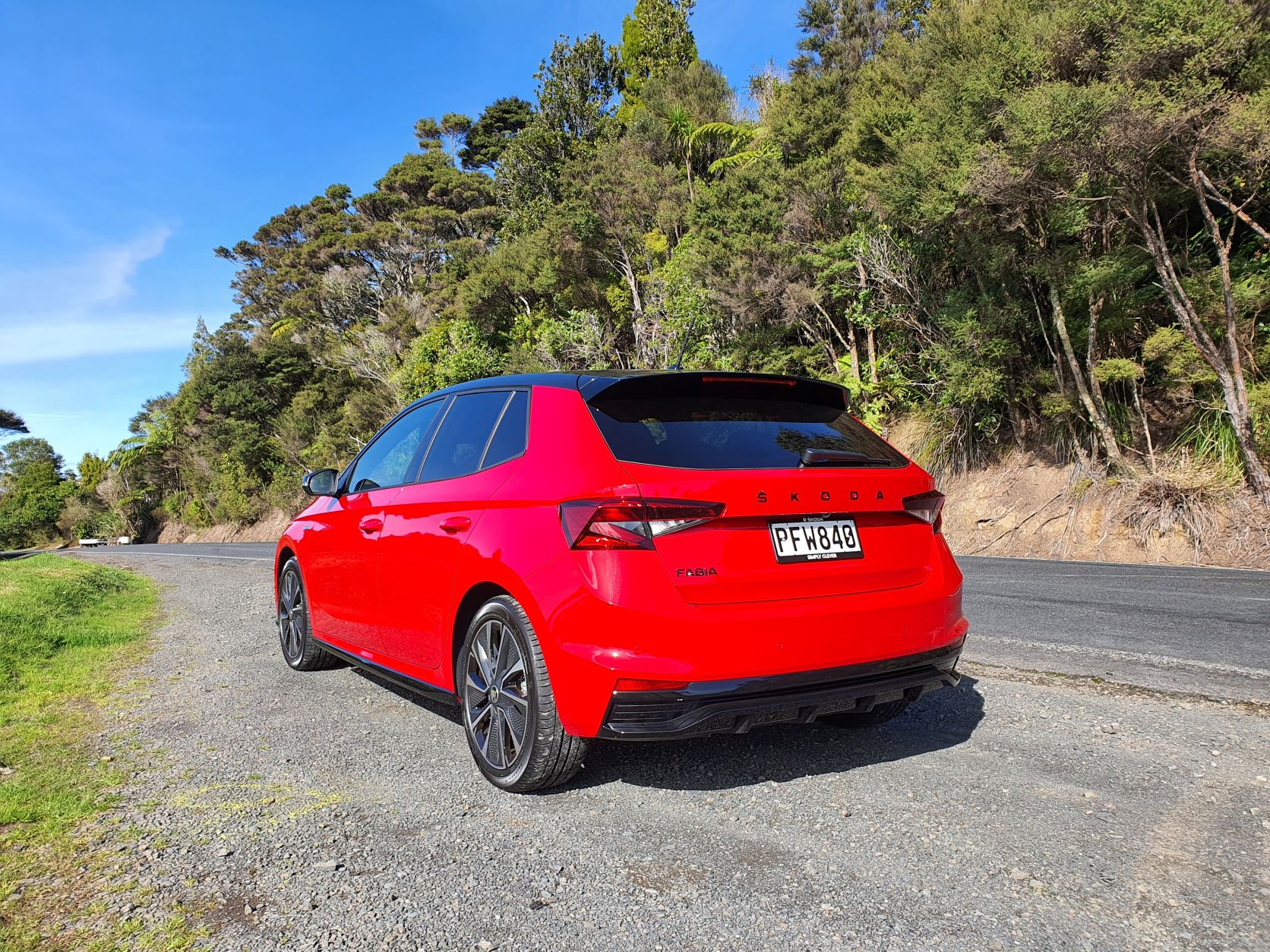 The Verdict
What do I say about the Fabia?! It looks great, is well built, extremely practical and is fun but fuel efficient. The very fact that I compared it to the cars I own should tell you that I would have one in a heartbeat. Need I say any more?
2022 Skoda Fabia Montecarlo: 5/5
Thanks for reading! For more Skoda reviews, visit Tarmac Life.
Words and pictures courtesy of Matthew D'Souza. Car courtesy of Skoda New Zealand.