After over 13 years in production, the Nissan 370Z is getting a worthy replacement. Meet, the Z. Yes, that's all because Nissan have ditched the numbers for the first time in the car's 50 year history.
The Z has been confirmed for 2023 and looks remarkably like the 'Proto Z' concept that Nissan unveiled last year. That is a good thing of course because the 'Proto' was a properly sporty looking car.
The U.S will be the first market to get the new Z in mid-2022 while the others will only see the car in 2023.
First off, let's talk power. The Z will have a 3 litre twin turbo V6 putting out 400bhp! Nissan hasn't disclosed the 0-100 time just yet but they say it is 15% better than that of the 370Z. Mathematicians, do your thing! Nissan have combined some smart turbo tech with an advanced e-VVT for faster response times and better fuel efficiency.
The interior is a comfortable place to be but optimized for sporty driving. Good to see that Nissan have kept the three gauges atop the dash in true Z fashion!
With the Z being all about the bond between car and driver, Nissan were adamant that it had to have a manual transmission. And it does! There is a 9-speed automatic option but we can't seem many going for that. The 6-speed manual also comes with an EXEDY high-performance clutch for better shifts. Back to that auto, it is the same unit as the fierce GT-R so it maybe more popular than we think!
For the first time in a manual Nissan, the Z will have launch control! It helps that the drive shaft is now carbon fibre to lessen weight and improve strength. To further control the power, all Z cars will come with a mechanical LSD (limited slip differential).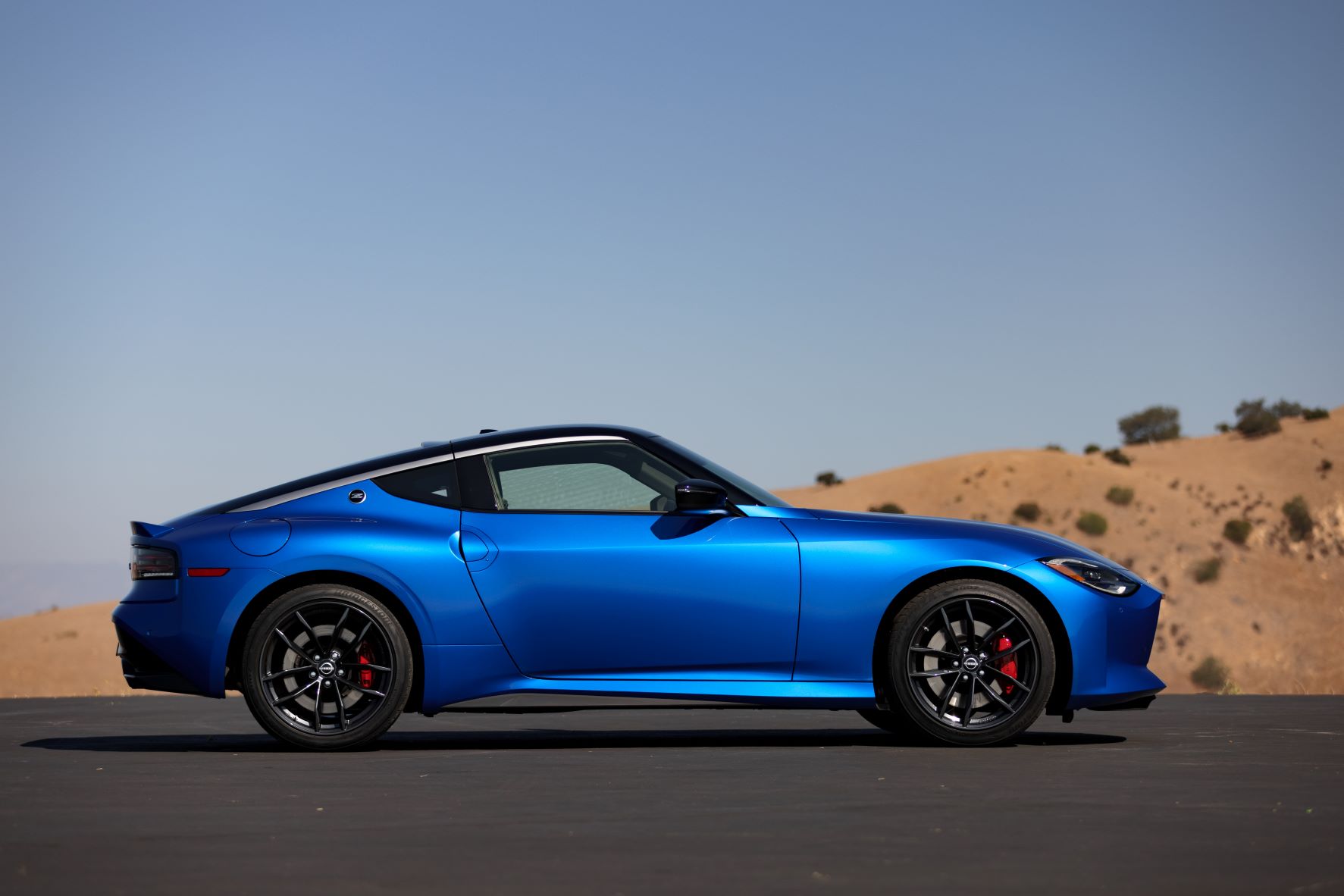 Just look at the silhouette of the car, you can see lines from all of Nissan's previous Zs in there! There are three monotone colour options and six dual tone colour options combined with a black roof. There will be a U.S only special edition called the Proto Spec. It will be finished in yellow with 19 inch RAYS wheels and will come with a few more unique features. Only 240 units will be made.
Click the video below to watch Nissan's official unveiling of their new sportscar.
Thanks for reading! For more news and reviews, check out Tarmac Life.
Words by Matthew D'Souza, pictures courtesy of Nissan Media Global.