Rowing Blazers is an American clothing and lifestyle brand with an affinity for watches. Having collaborated with Seiko on two occasions, the most recent of which produced the Rowing Blazers x Seiko 5 which I purchased and reviewed. This time, the label has joined forces with Bamford and TAG Heuer to produce a special Carrera!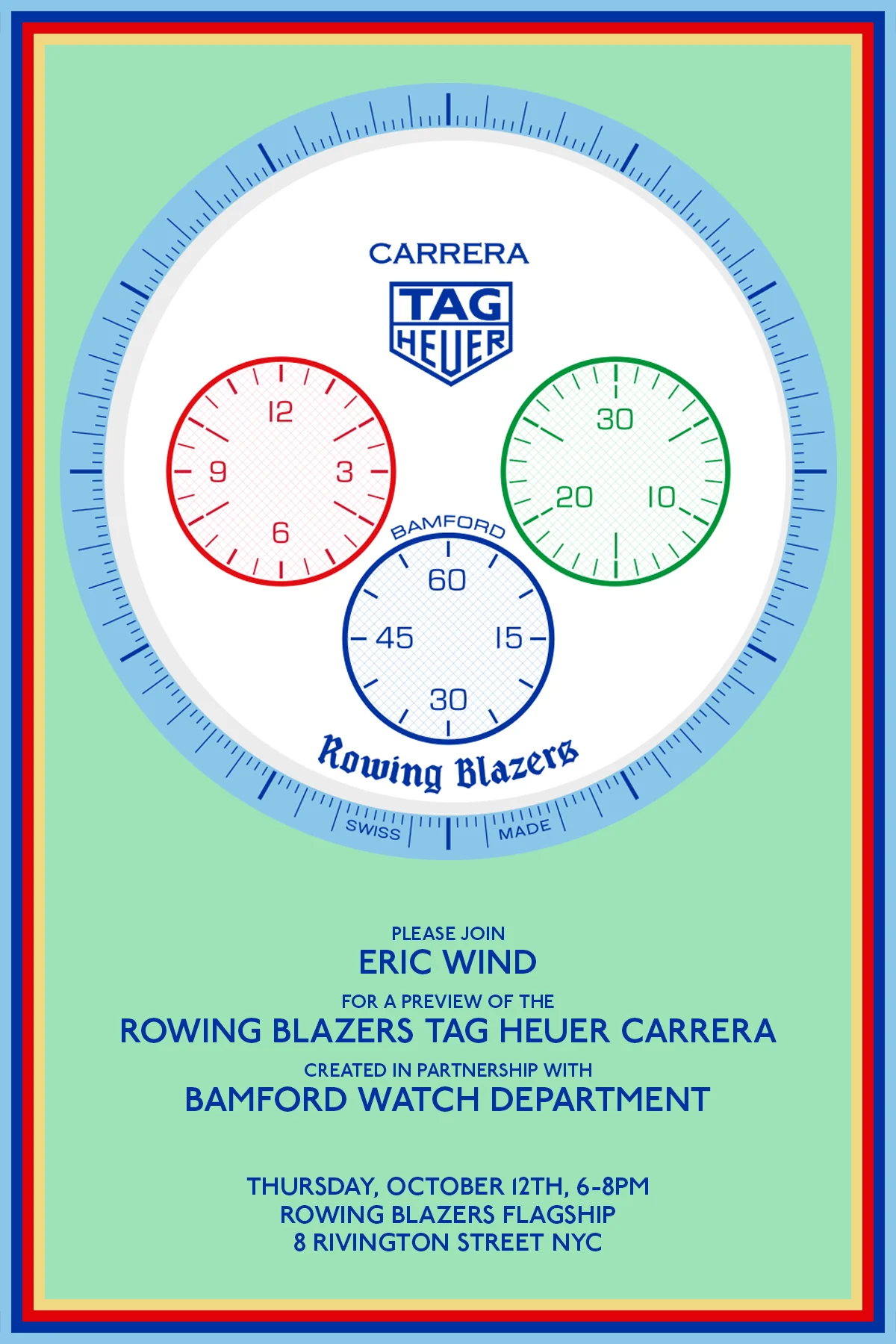 The product is a limited edition Rowing Blazers TAG Heuer "Yacht-Timer" Carrera, a nod to the brand's nautical history. The unveiling will take place at the brand's New York flagship store on 12th of October and will be presented by vintage watch expert Eric Wind. Available exclusively via the Rowing Blazers website, purchases can be made from Friday, 13th October.
Thanks for reading! For more watch news and reviews, visit Tarmac Life.
Words by Matthew D'Souza, images courtesy of Rowing Blazers Blogs.