Customer collections of the new Lotus Emira have begun at Hethel! The very first recipient, Shaan Kodituwakku traveled all the way from Edinburgh to pick up his Hethel Yellow V6 First Edition car!
Factory collection is an option for all UK based Lotus Emira buyers, an option that can be chosen during the online purchase process via the Lotus Drive platform. This includes a tour of the Chapman Production Centre which is a new assembly plant spearheading the 100m GBP investment into Lotus' UK facilities. It also happens to be the home of the Emira! This tour offers buyers intimate access to the factory floor and assembly process.
Following this, the customer's new vehicle is revealed to them and then begins a comprehensive workshop handover as well as a demonstration of Emira's features. To cap things off, customers are presented with a framed image of their car as a souvenir of the collection day!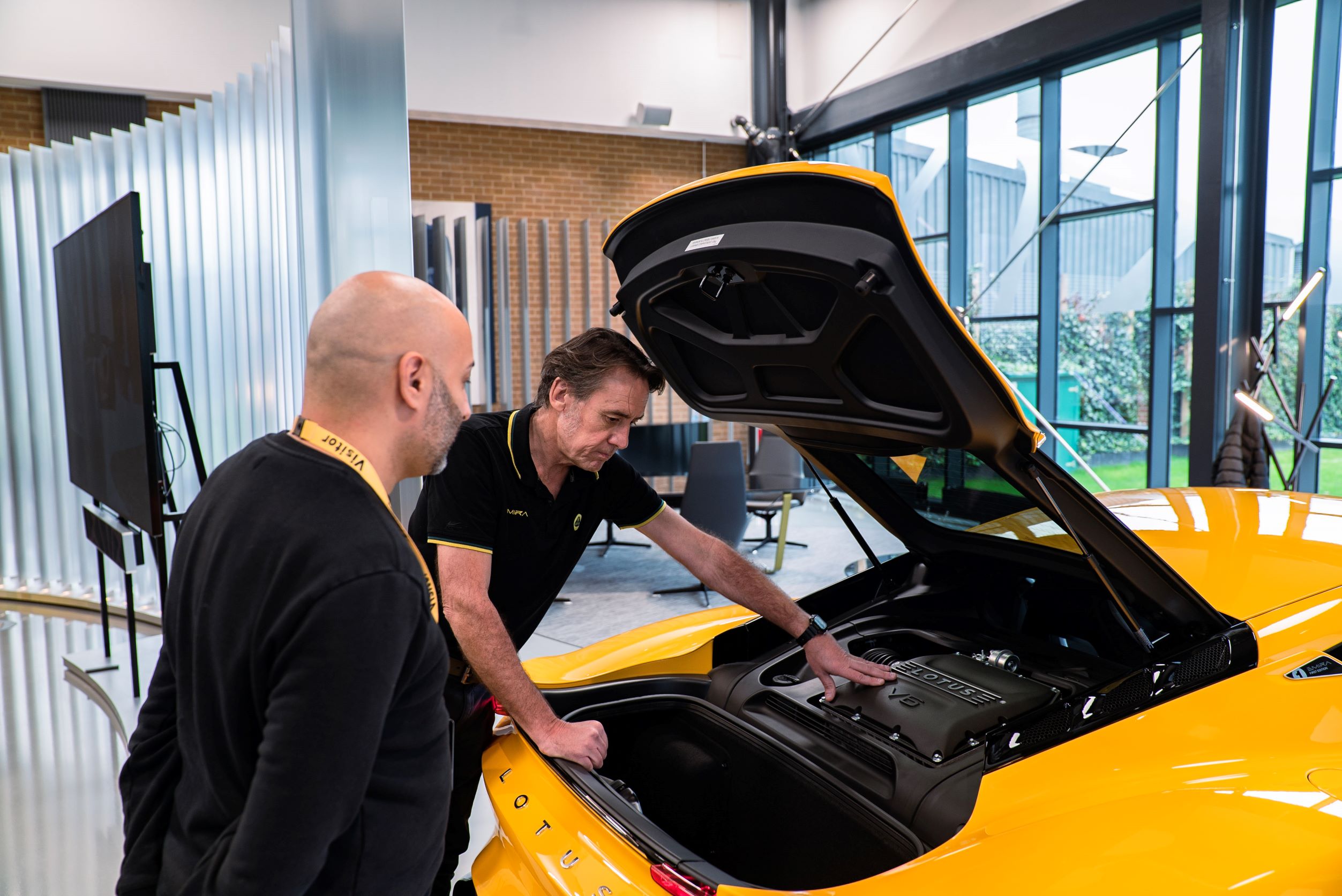 Shaan chose the factory collection as he believed it was the best but little did he know that his car would be the first off the production line! He relished the warmth of the Lotus staff and their enthusiasm for the brand, going on to refer to himself as a "very happy customer". Along with this, Lotus also offers customers the option of home delivery or collection of their car at a convenient Lotus Centre.
Thanks for reading! For more Lotus news and reviews, visit Tarmac Life.
Words by Matthew D'Souza, pictures courtesy of Lotus Cars Media.