Lamborghini's new Huracan Tecnica has been designed to offer perfection on both the road and track. The engine is derived from the track focused Huracan STO with the 5.2 litre V10 delivering 565Nm of torque which will catapult the supercar from 0-100 in 3.2 seconds.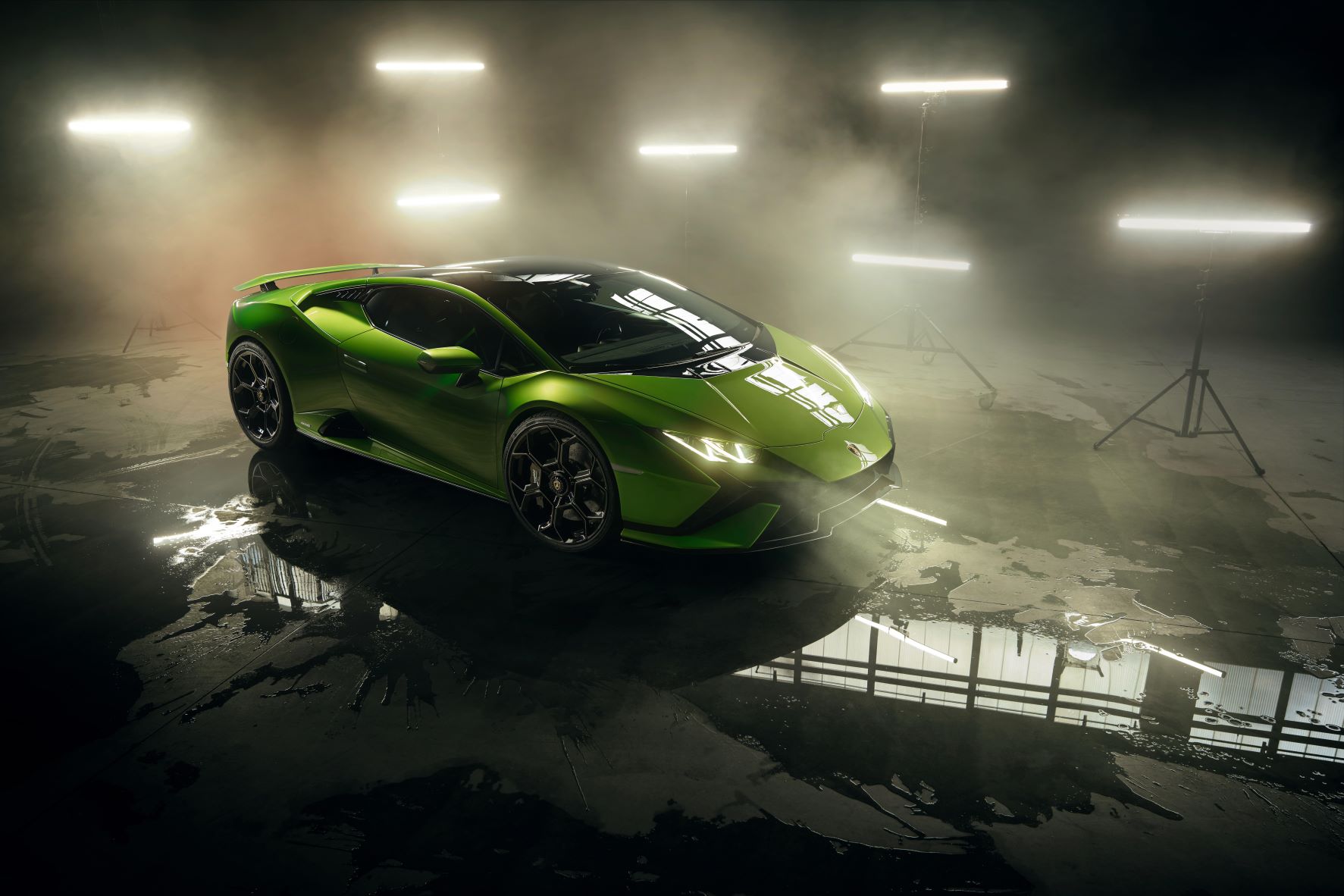 Power is delivered exclusively to the rear wheels which also do the steering so expect to chew through a few sets of rear tires! The car's character is controlled by Lamborghini's Dinamica Veicolo Integrata (LDVI) system which delivers optimal driving dynamics at all times. The three driving modes, 'Strada, Sport and Corsa' offer a strongly differentiated set-up for the various environments.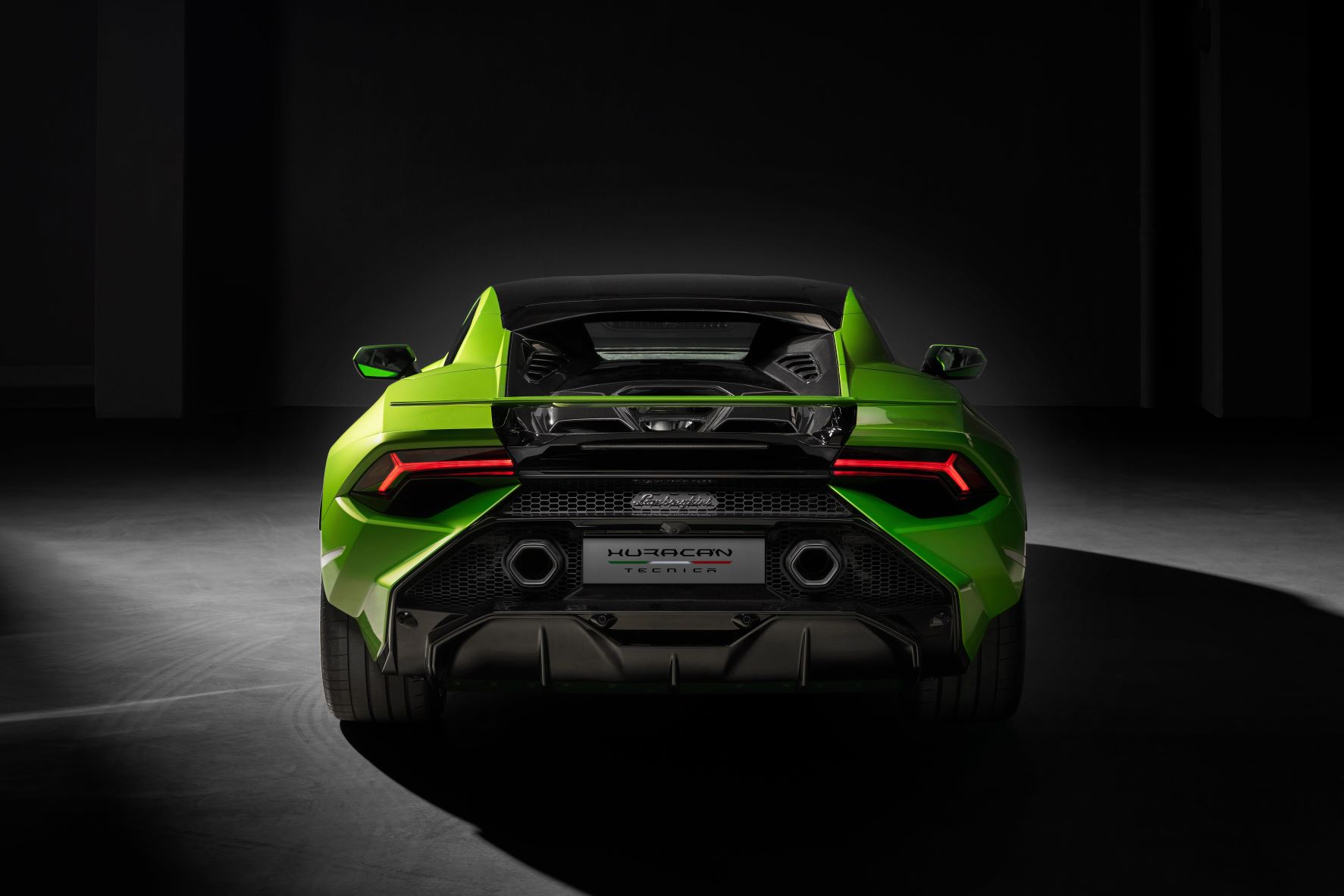 A seven speed gearbox helps you get the best sounds out of that V10 with the Tecnica offering a reworked exhaust as well. With a dry weight of 1,379kg, the focus for this car was very obviously set on reducing weight. There's plenty of carbon fibre around as well as carbon ceramic brakes and even titanium wheel nuts to prove the weight saving focus!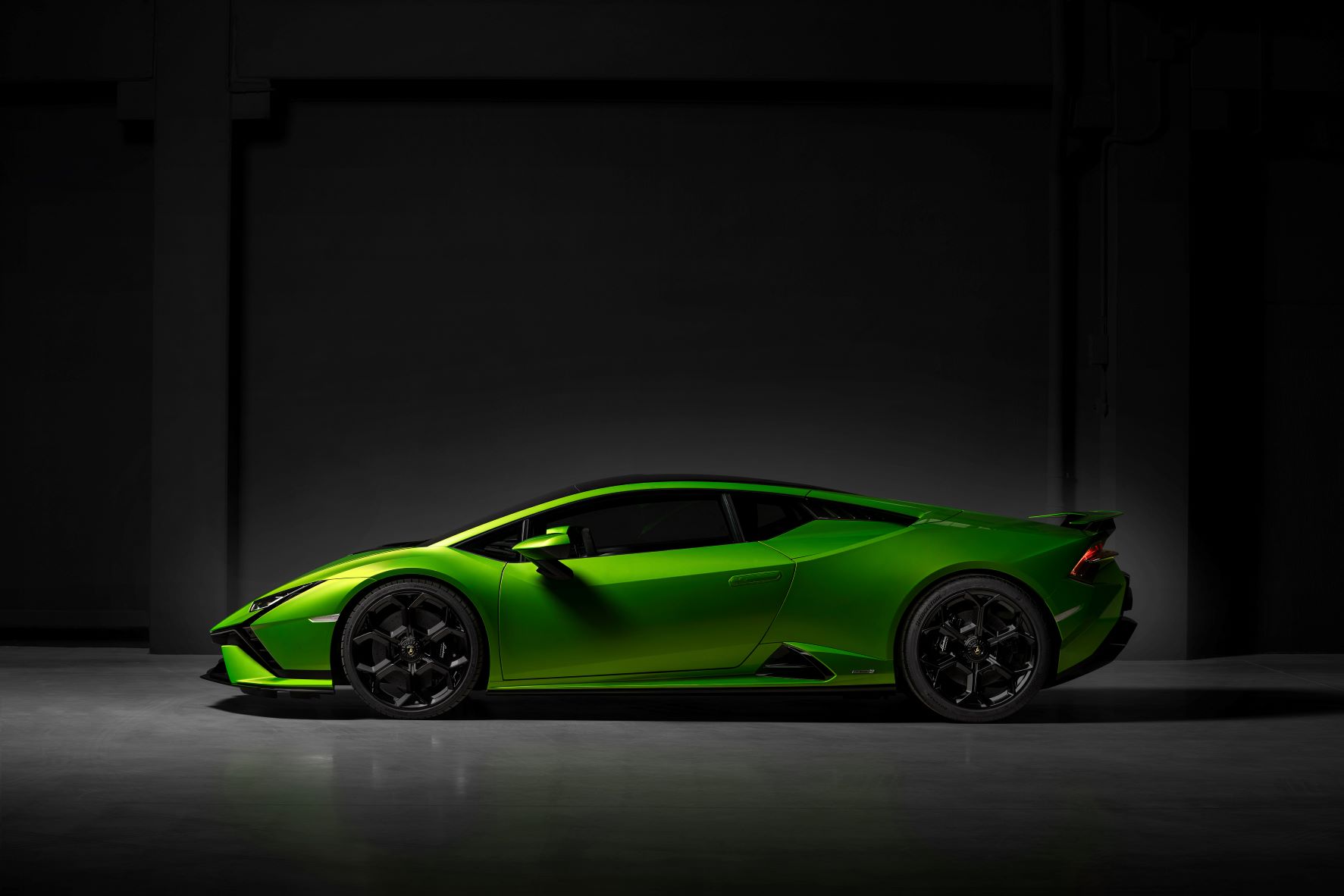 Tecnica also brings with it plenty of design differentiation from the other Huracan models. A new front air curtain, front splitter and added black highlights complete the look. A 6.1cm extension in length also gives the car a long tail look with the rear wing offering a 35% improvement in downforce.
Eight exterior colours come as standard with more than 200 options available as part of Lamborghini's Ad Personam programme. New interior Alcantara finishes including new stitching designs and colours embroidered into the seats are also available.
Thanks for reading! For more Lamborghini news and reviews, check out Tarmac Life.
Pictures courtesy of Lamborghini Media Center.