While Isuzu's new MU-X can quite literally be the largest 'car' on the road at times, being 'King of the Road' encompasses much more than just size. It should be about the car's abilities inside and out as well as on or off-road! With that in mind, let's take a closer look around the new Isuzu MU-X.
Prefer to watch rather than read? Check out our video review of the Isuzu MU-X on our YouTube channel.
Now in its second generation, Isuzu's 7-seater SUV had undergone a complete transformation from the previous model! But it still retains that not so secret ingredient that has made it so popular. That ingredient comes in the form of the D-Max's underpinnings but that's where the similarities stop. Yes, the MU-X may be dressed up in chrome but don't judge a book by its cover!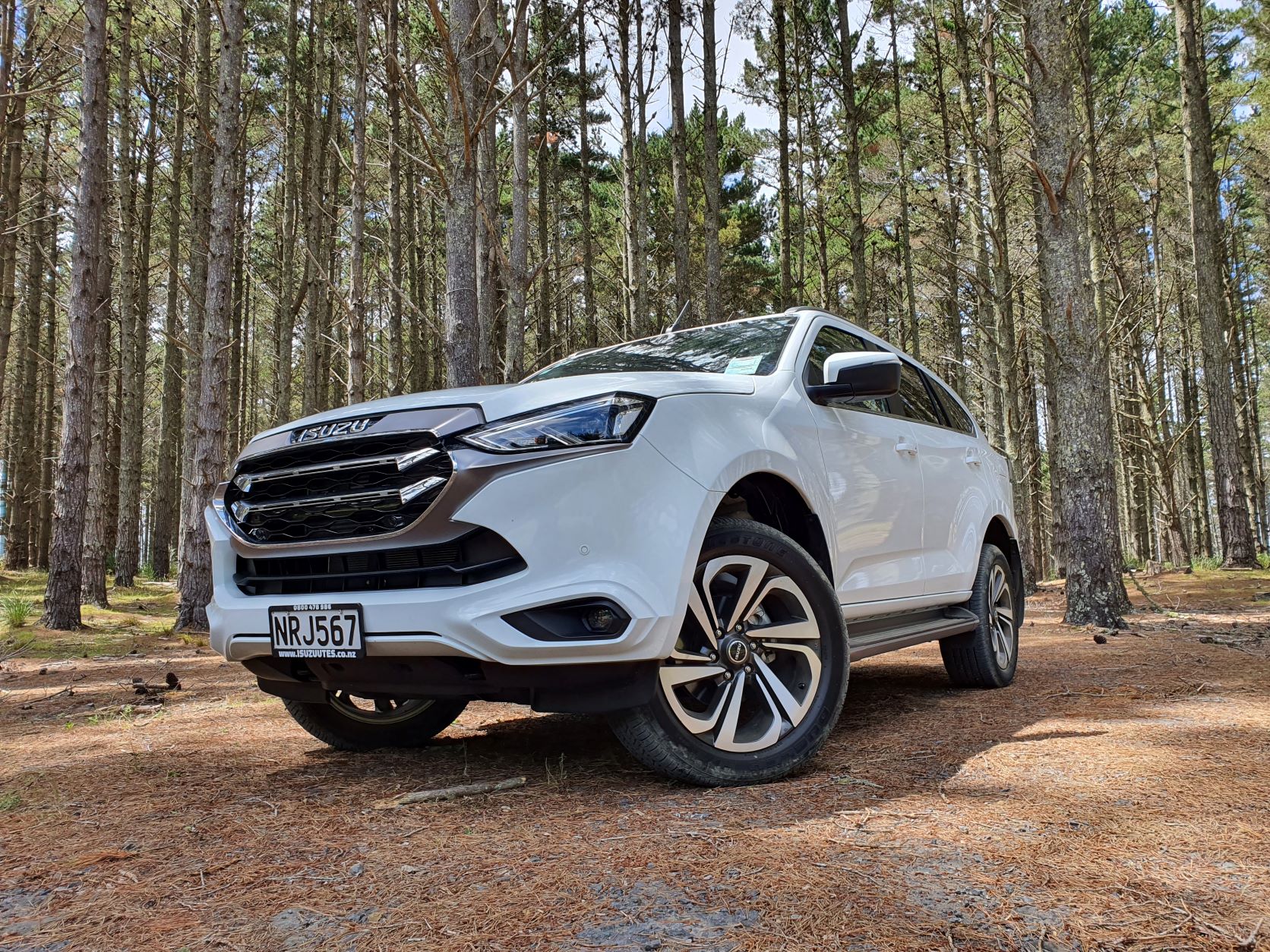 There are few cars that can command the kind of road presence that the MU-X does and that is a big part of its appeal! You sit high above the road and all the other machines that crowd it. The tall nose and strong design of the front will make cars forge a path for you. A case further helped by the roaring diesel engine that hides under its bonnet but more on that later. You may think then that the Isuzu has a sort of brutish character to it but not quite. Those chrome highlights and shiny wheels give it an air of class too. It's a humorous side too with the ladder frame chassis rocking you about like a lullaby. Believe me, this is a car that will appeal to both the town mouse and country mouse!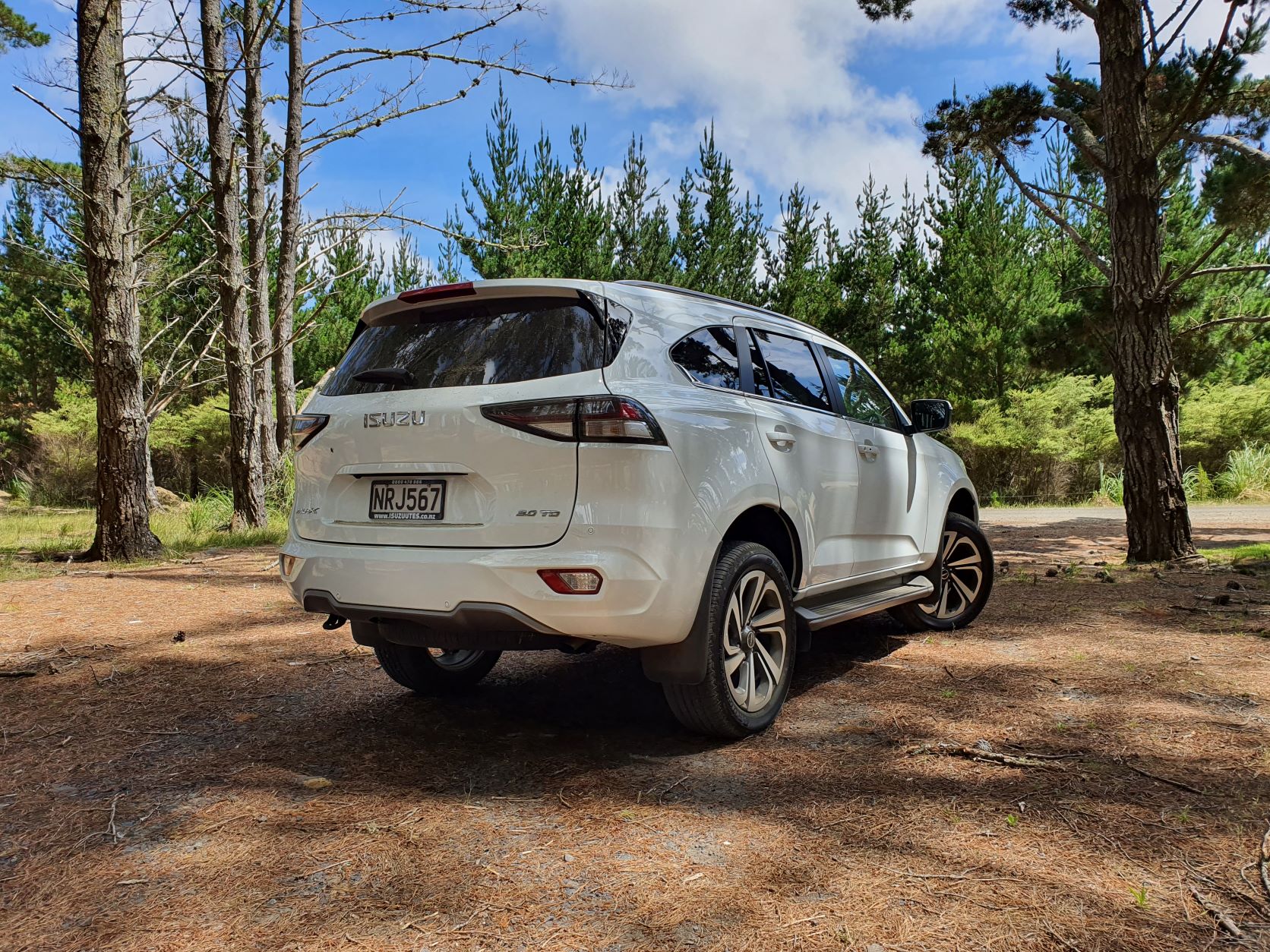 The first thing that hits you about the exterior is just how much 'glam' has been added! There's a big chrome grille at the front, the windows are outlined in the stuff as well and there's no way you can miss those big wheels. Taking this car into Woodhill forest almost felt like doing those mud runs in a suit. Some might call it a crime but if you are going to get muddy, at least do it in style! Anyway, I digress. While the exterior of the MU-X certainly looks grown up, it still boasts plenty of the rugged character that made it famous.
The doors gives you a reassuring thud when you shut them, the ground clearance is pretty sizable as well. The roof offers plenty of real estate for your kayaks and adventure equipment. It not only looks the business but is fit to carry out all the business that comes with being an SUV! As I will cover later, the new MU-X is even more capable than the previous model if anything.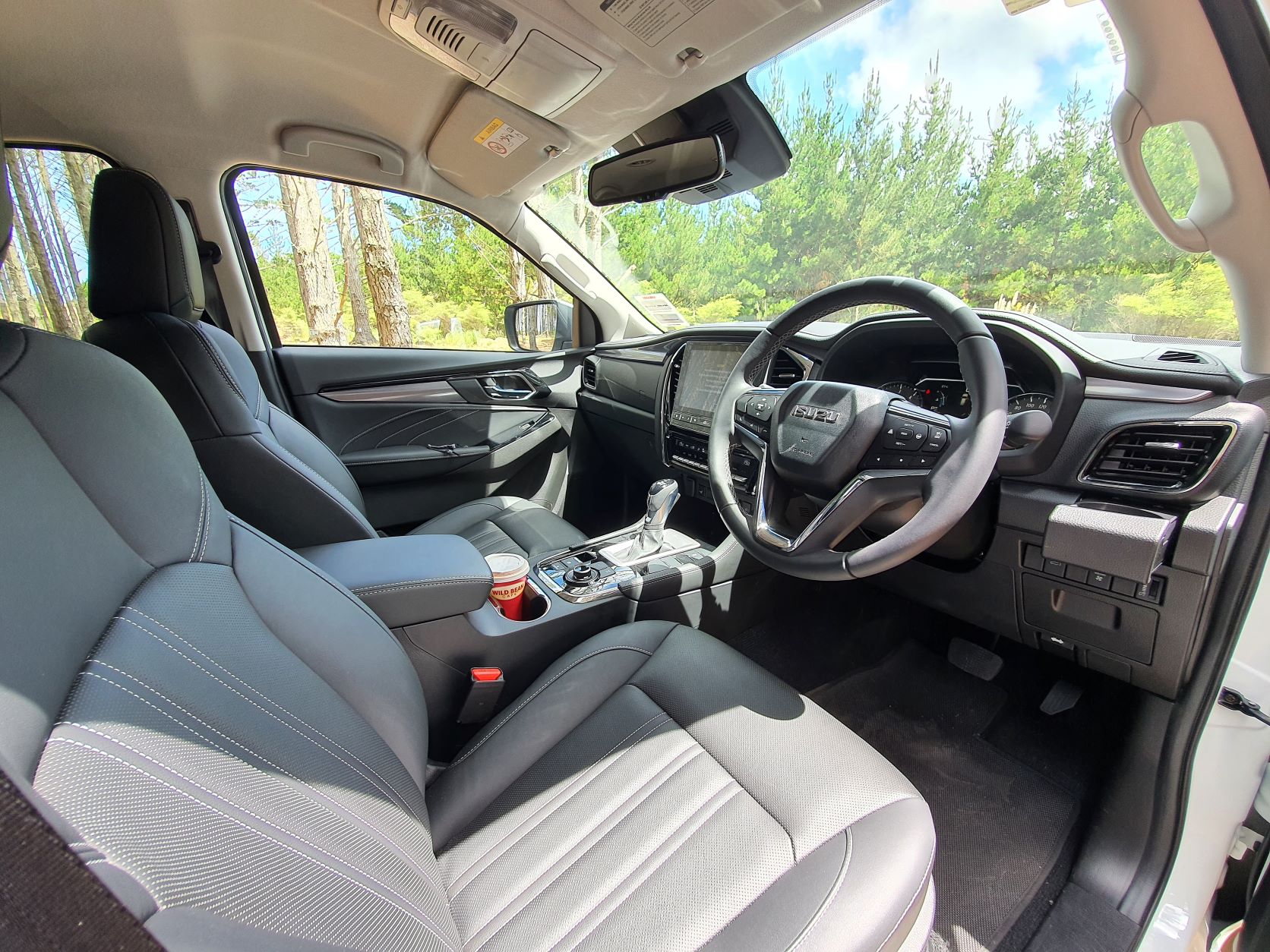 Getting back to the topic of luxury, a similar theme is echoed on the interior. Just look at those soft leather seats and shiny plastic trim! The cabin certainly feels a cut above with leather wrapping the seats and door trims which also feature white LED lights to help alleviate the class of the cabin. You get heated seats, an infotainment screen and plenty more creature comforts to satisfy you. Comfortable is certainly something you'll feel on the inside of the MU-X especially when you consider its 5-star safety rating! Lane keep assist, radar cruise control, reversing camera, sensors and the lot are included in the safety suite.
While the MU-X has grown up, it hasn't lost sight of its off-road roots. With that in mind, it has a an adjustable 4WD system with a low range setting. There's plenty of storage spaces around for a good day trip and a navigation system so you don't get lost. However, I did get lost trying to pair up my phone with the Bluetooth system as that is an arduous process which left me to return to my trusty old AUX chord. That was just a 'me' problem in the end as Dave managed to pair his phone and play his tunes through the stereo, a feat that proved too challenging for me!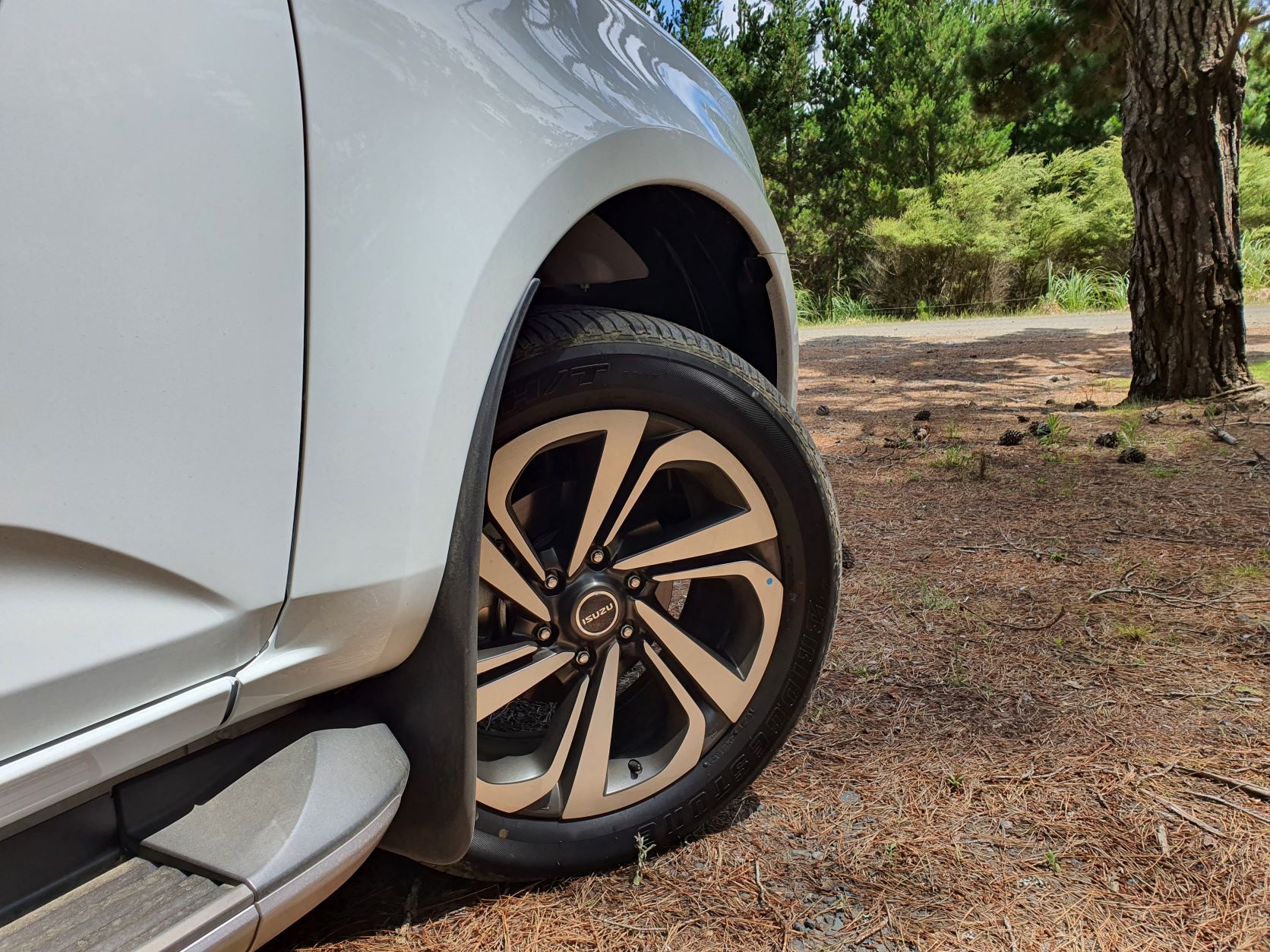 While my abilities are easily challenged as it would seem, the MU-X doesn't share this problem. Its torquey 3 litre turbo diesel makes light work of setting this big beast in motion. Being a large diesel unit means it does need you to be a little heavy on the pedal but that doesn't cost you much in efficiency since it is a diesel! That motor puts out 140kW of power and 450Nm of torque. While those figures don't seem very impressive for a vehicle of this size, the torque is delivered down low meaning that setting off with a boat or caravan in tow is a breeze. And you can tow most things with a braked capacity of 3,500kg! Despite its size and ride height, the MU-X will also sit quite comfortably at motorway speeds thanks to its softer suspension set-up. The very same suspension that will eat up rougher roads.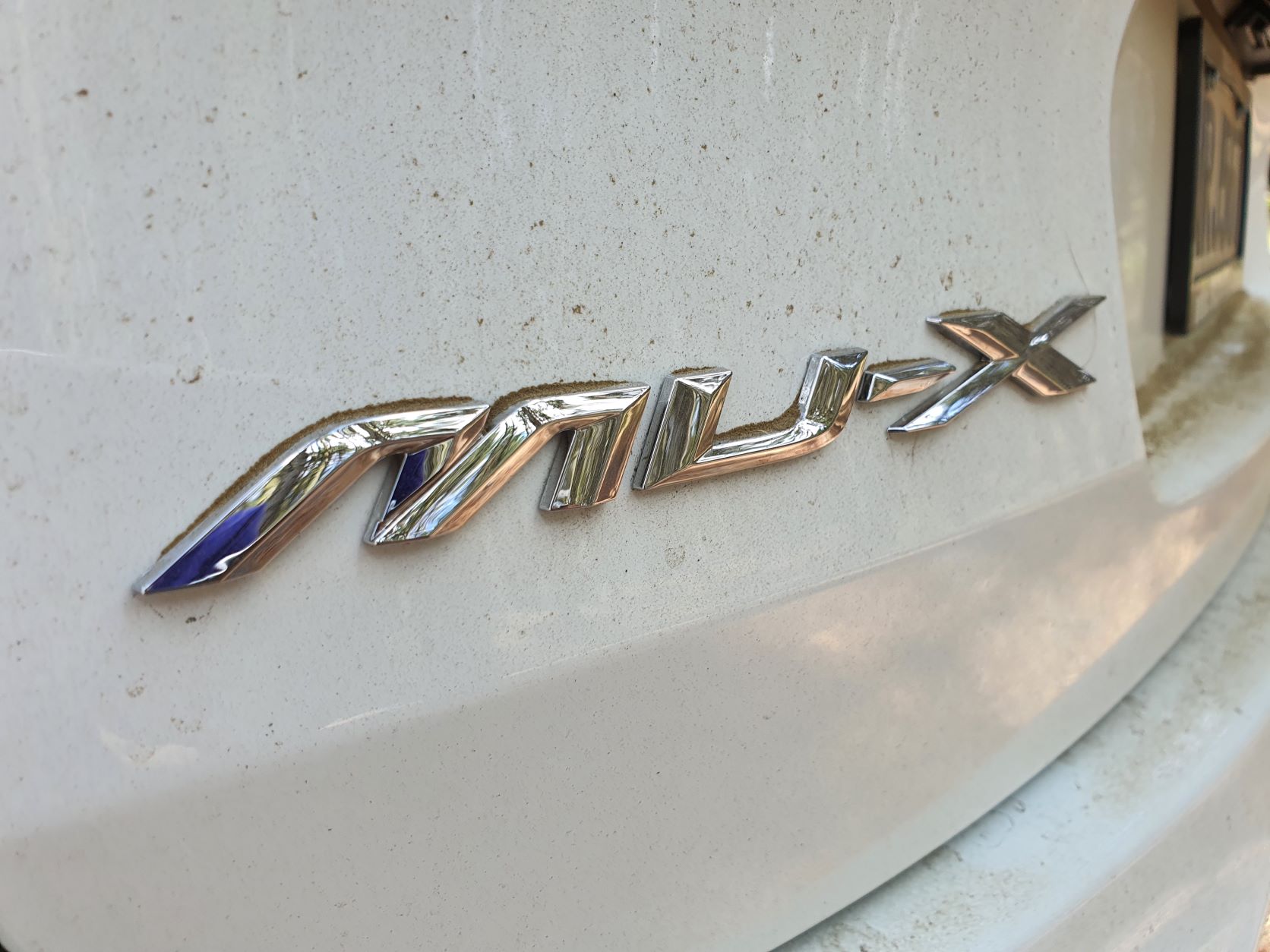 The Verdict
Isuzu's MU-X occupies a pretty niche space in the SUV market due to the fact that it is actually an SUV! This isn't just some two wheel drive lifted hatchback. No, the MU-X is a machine that can combat city traffic as well as grueling off-road terrain. All while being able to carry 7 people, tow a truckload of stuff and keep your rear toasty during the winter. It's not often that you see a car as well rounded as this is. 'King of the road'? Yea, I'd say so!
New Isuzu MU-X: 4/5
Thanks for reading! For more news and reviews, check out Tarmac Life.
Words and pictures by Matthew D'Souza, car courtesy of Isuzu New Zealand.