Whether it's for Christmas, Easter, special occasions or just 'because', when the Cadbury Favourites are broken out there's a guaranteed treat for the whole family. And that's exactly what sprung to mind when Hyundai New Zealand gave me the keys to their 4th Generation Santa Fe. Ok, so it's not 'bite-sized' but it's a treat driver and passenger alike and not surprisingly, been a Kiwi category-favourite for numerous years.
As it turns out, the aforementioned miniature box of chocs was launched around the turn of the century which is about the same time as the Santa Fe, yet although the sweets have virtually remained the same, Hyundai's SUV has just got better and better.
Named after a city in New Mexico, the Santa Fe isn't exactly all-American, however, it is a ray of sunshine to those with a family or have family-sized needs. It's a 7-seater SUV and can be used as such for smaller runs, or at the drop of the 3rd row, a spacious 5-seater that can be taken on your every adventure.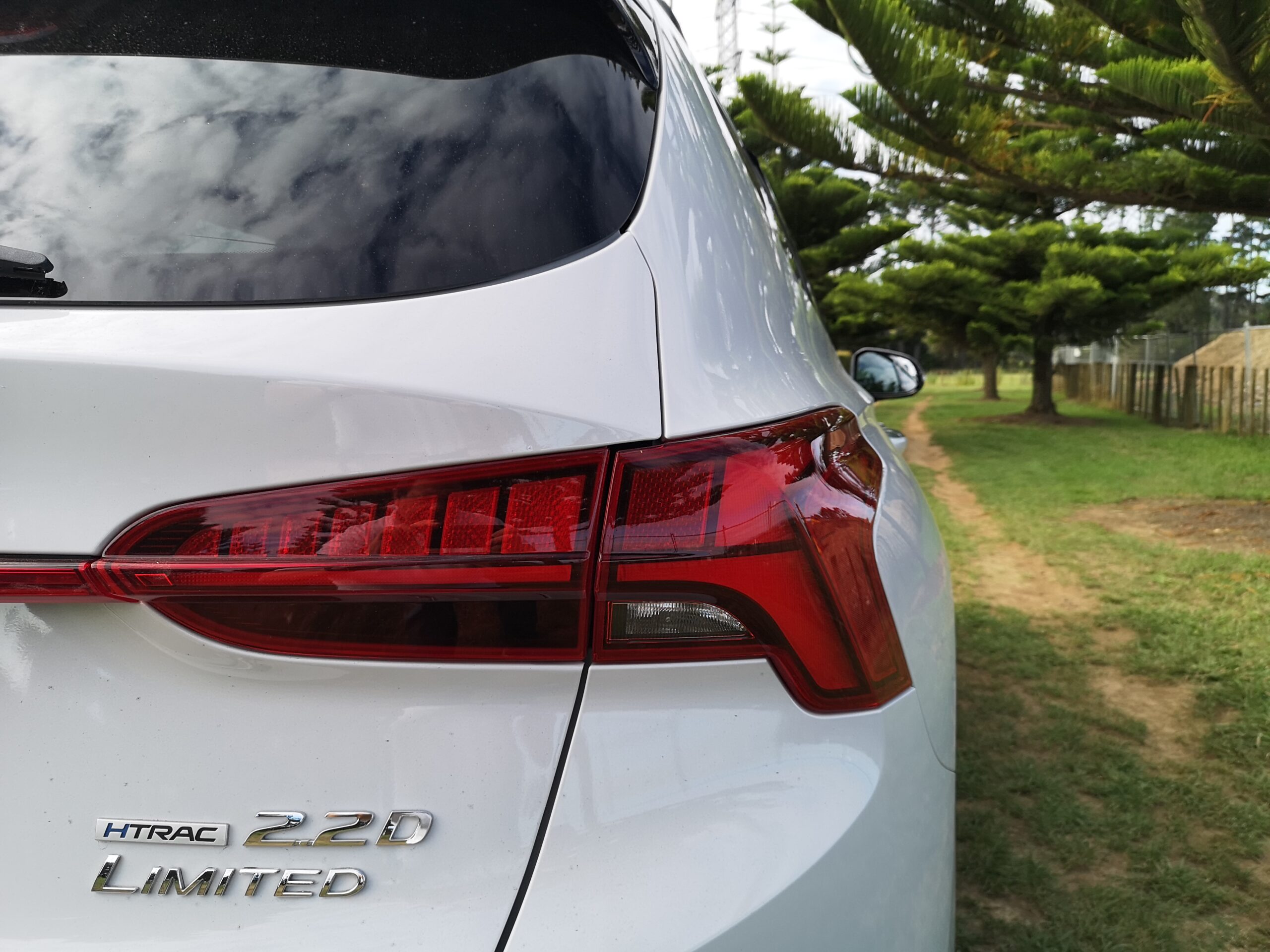 I was given the 2.2D Limited to play with, it boasted Hyundai's class-leading 2.2L R-Series Smartstream diesel engine that delivers 148kW of power and 440Nm of Torque, fuel efficiency is 6.1L/100km which meant was around 1,000km of range available on a full tank, and possibly most importantly, came dripping in all the bells and whistles – consider it Hyundai's entire menu of flavours all in one (in my case glacier white) box.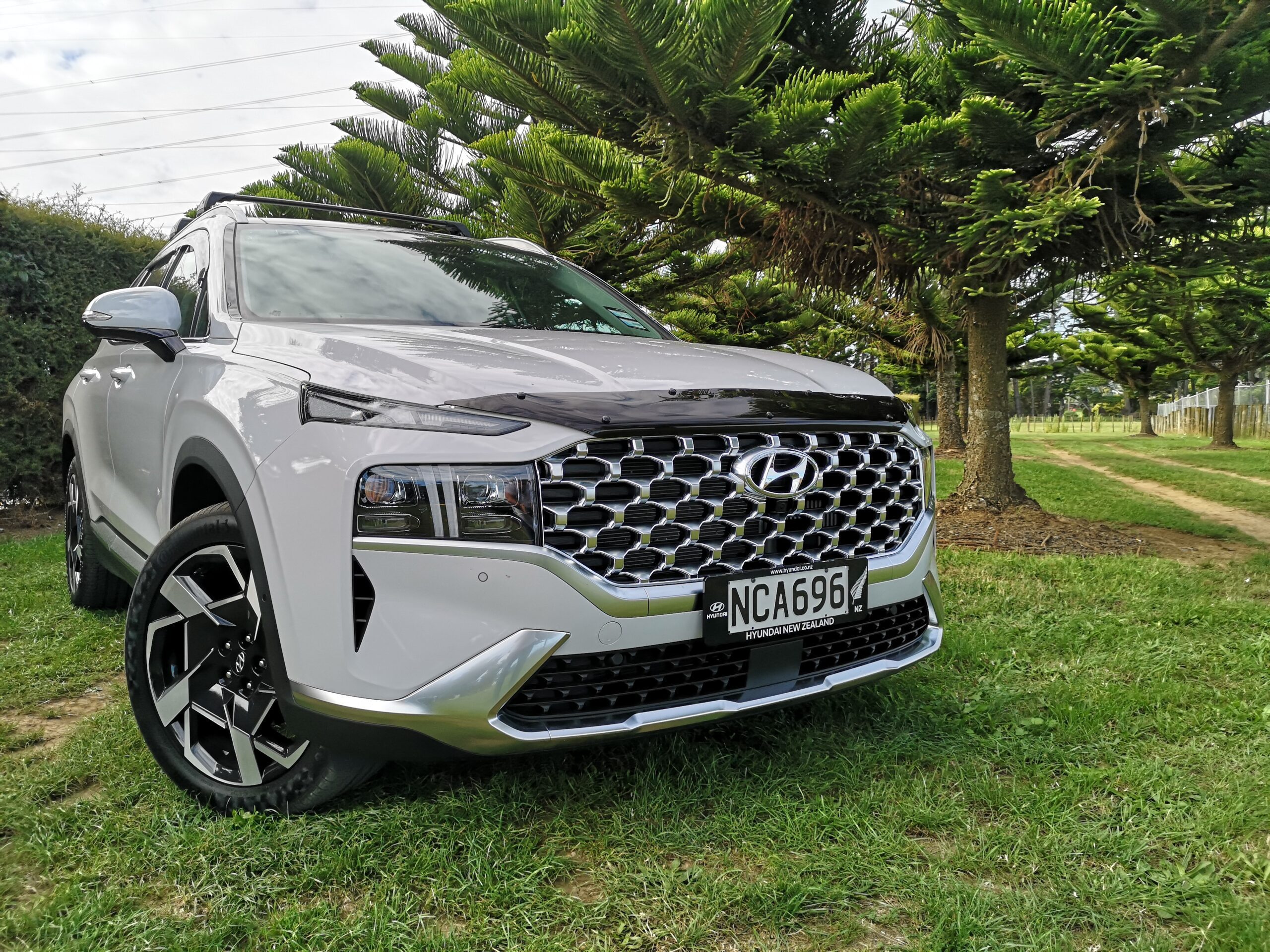 For this latest evolution, Hyundai has made their cascading new grille wide and essentially unmissable. The LED headlight and DRL configuration form a kind of T-Shape distinguishing the SUV from others in rear view mirrors at night and being Limited, there is ample amount of 'chrome' all round.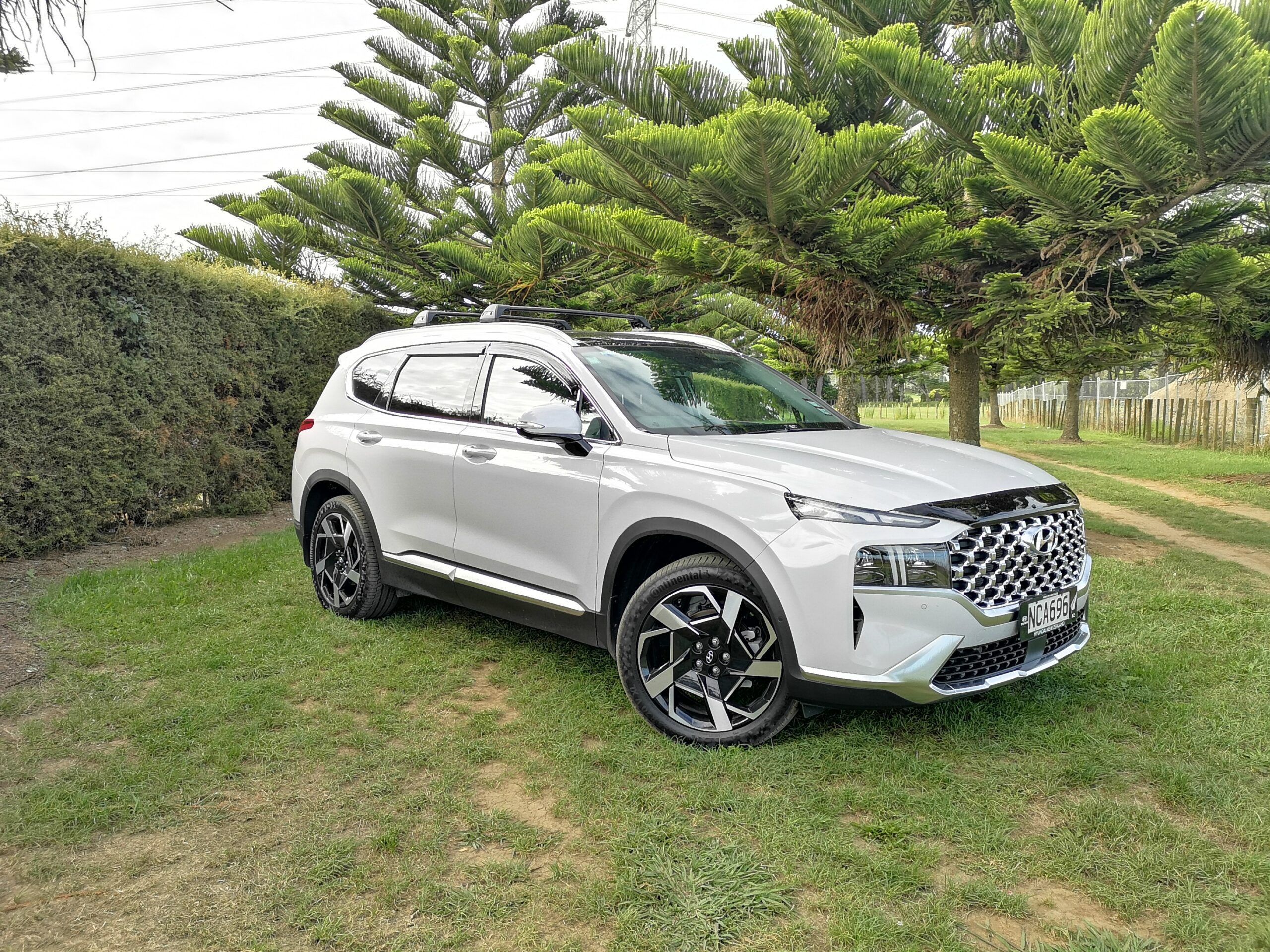 With a 4.8m x 1.9m x 1.7m footprint (more or less) the new Santa Fe casts a wide shadow, but it somehow manages to still feel 'medium' and in no way overpowering. My model rested on 20-inch wheels with 255 wide rubber offering almost sportscar size purchase between the SUV and the tarmac, while road the back it has a roofline spoiler, LED lights and a 'proximity-opening' tailgate that gives you access to 625L of luggage space with the 3rd row flattened down.
Before heading inside and investigating the raft of upgrades there, my Santa Fe had an extra trick up its sleeve, namely remote starting and remote front and rear parking. Remote starting isn't new any more but it's still cool, however, should you find yourself in a tight spot such as a narrow garage or downtown carpark, you can move the car forward or back without even being inside – eat your heart out KITT.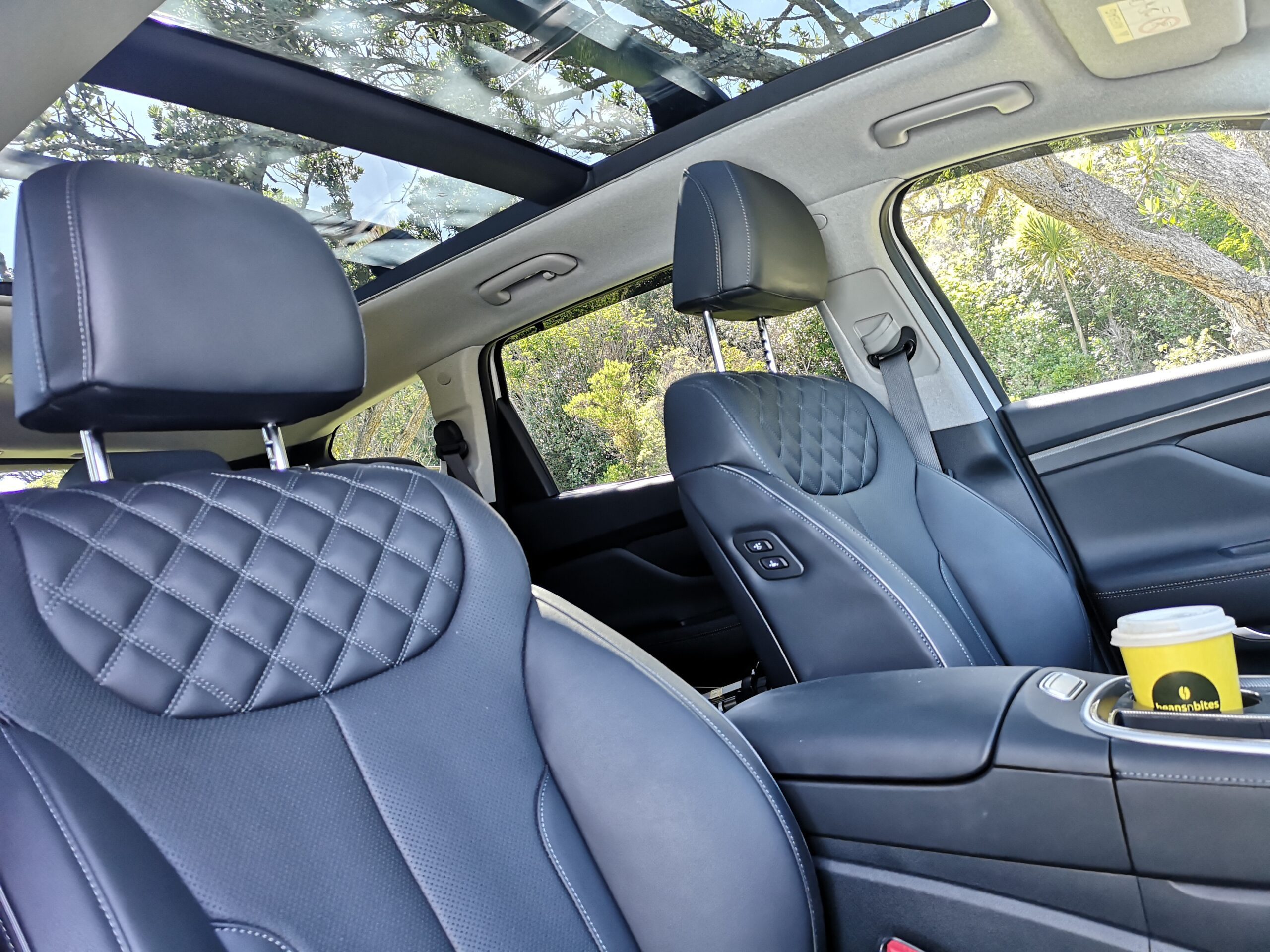 The interior is very well presented and incredibly smart. Leather seats, that for the front row are heated, ventilated and electrically adjusted (you can even move the front passenger seat using buttons on the vertical side – it really annoys them). The centre console is floating, so double-decked for extra storage and your phone slips neatly down a small holder that gives wireless charging too.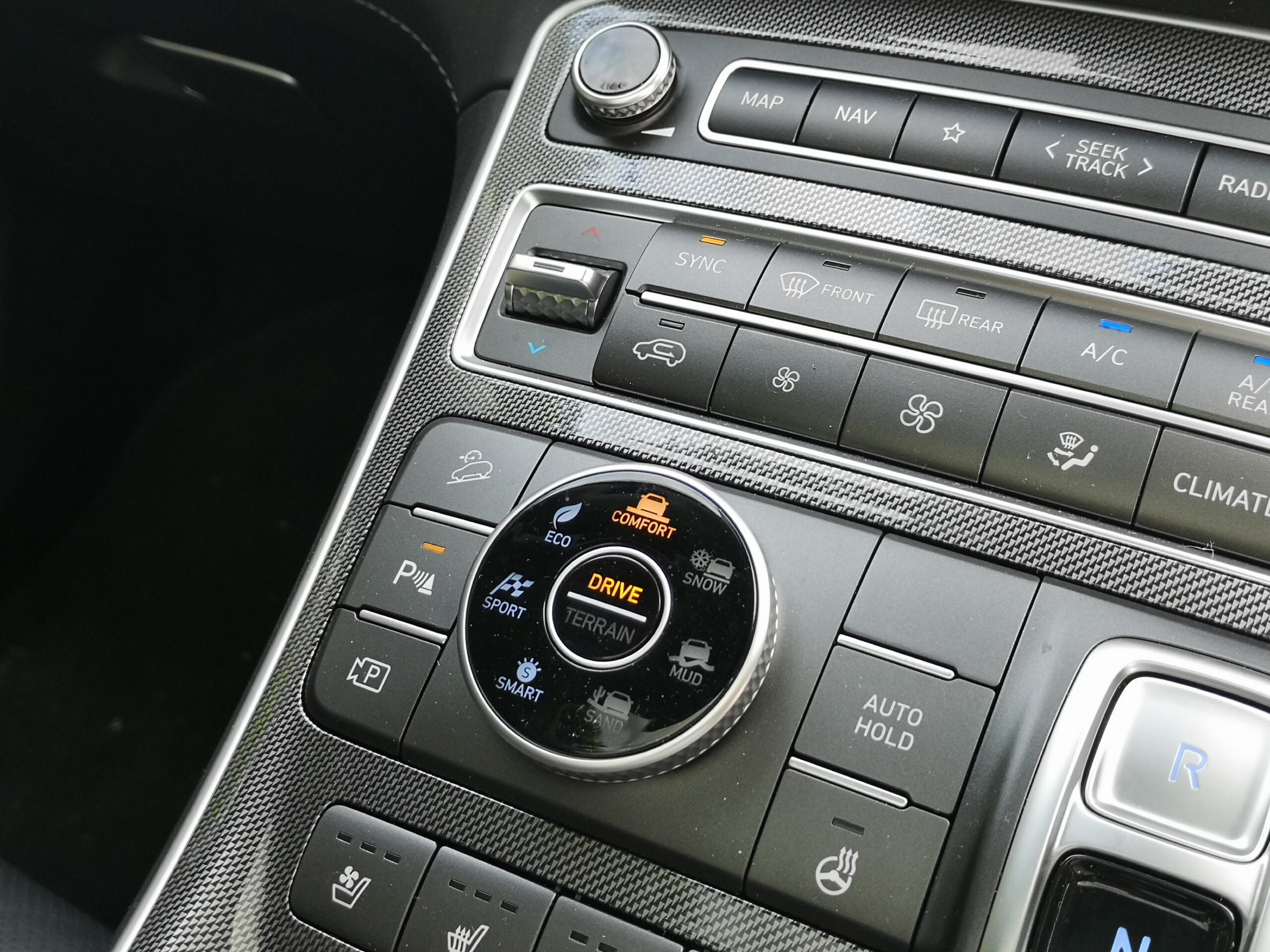 The console also comes with a drive-mode and terrain select dial (as my model was AWD) and the SUV's 8-speed Auto transmission is engaged via push buttons – which for me, did take a little getting used to.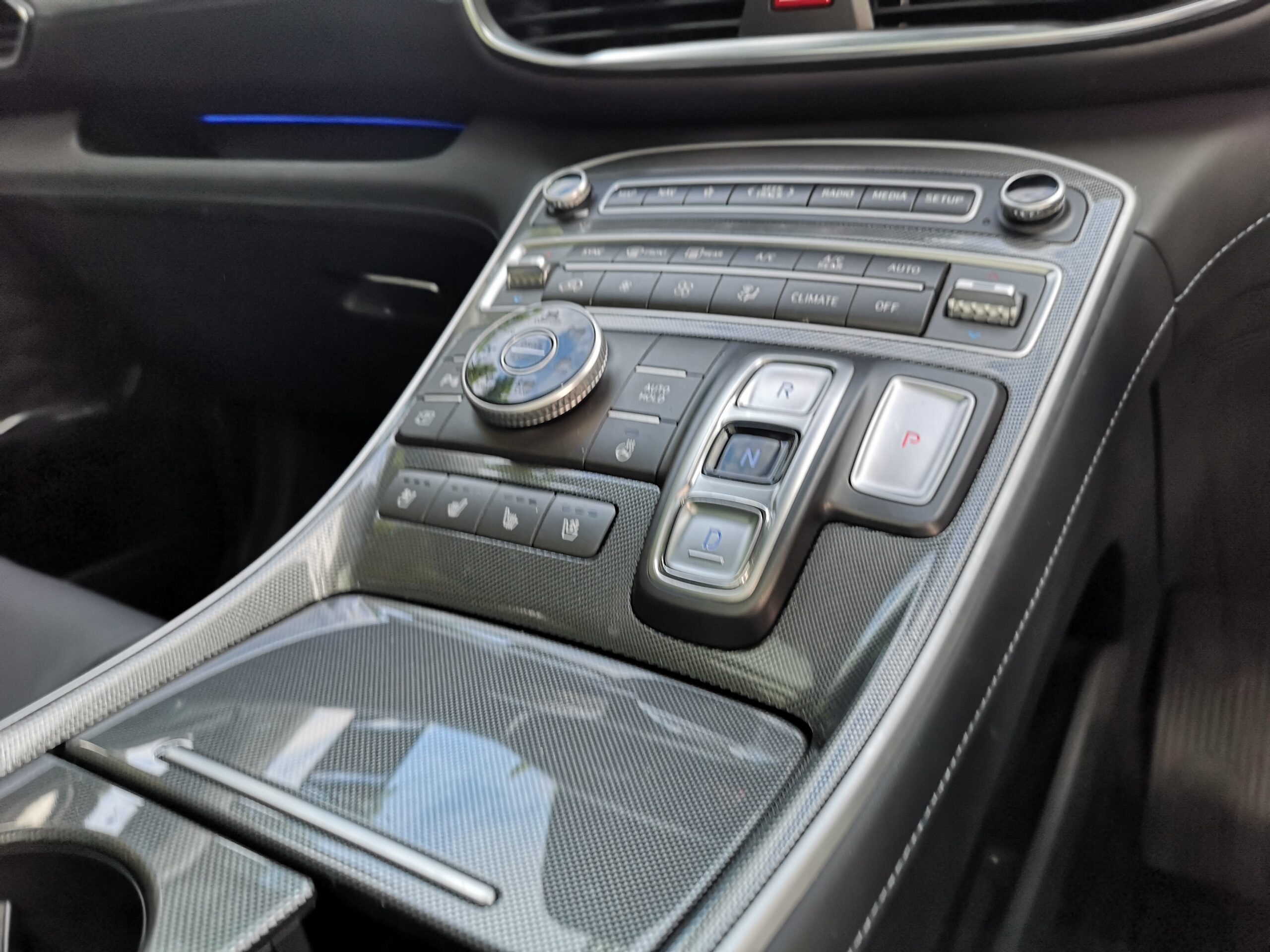 The infotainment comes via a 10.25-inch touchscreen that basically offers all you need and then some. Harman Kardon supplies the sounds, Apple and Android are easily connected, Navigation, do I need to continue? And the 12.3″ Colour instrument display not only does its job showing you speed, revs, fuel and other 'norms' but also displays left and right 'blind spots' using cameras that are operated by the indicators – so best you use them.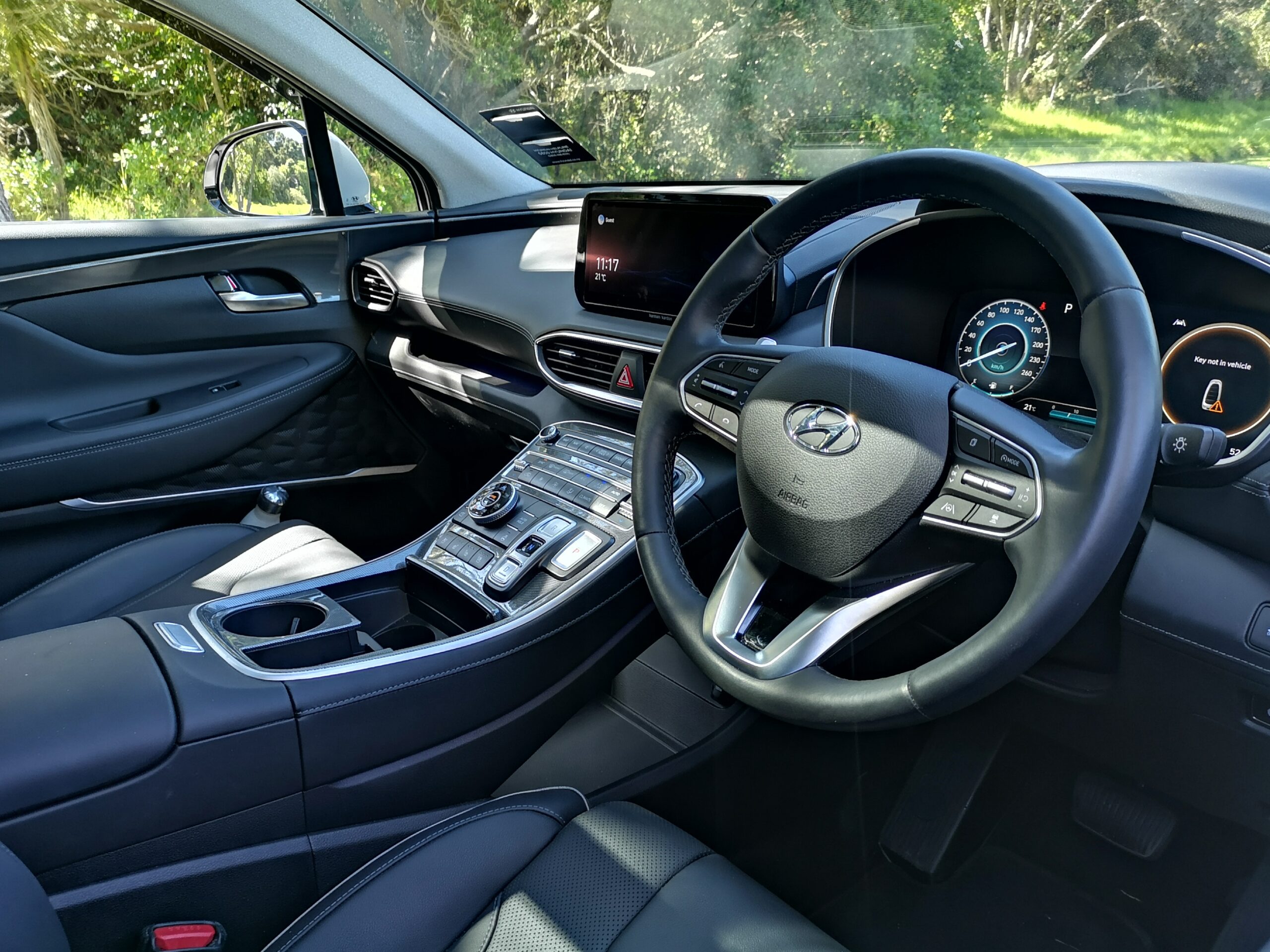 With around a thousand km range in the tank we (as a family) made best use of the Santa Fe, stopping short of heading to the mountain to ski – mainly because it's summer and there's no snow. We trekked to the beach, nipped to Dressmart, saw friends at all four corners of Auckland and took a trip to Hamilton Gardens – which is actually less boring than it sounds.
Having just three of us in the Santa Fe meant that we each got a row to ourselves. The middle row comes with its own AC setting and 2 stage heated seats (again not used as it's Summer) while the 3rd row is easily accessible via a 'one-touch' entry button and has ports for devices to be plugged in – genius. There are two apps of particular note for the driver to play with, one broadcasts your voice through the 10-speakers to address those in the rear – yes I did feel like a Captain and the other, shuts down all speakers apart from the driver's should your passengers fall asleep.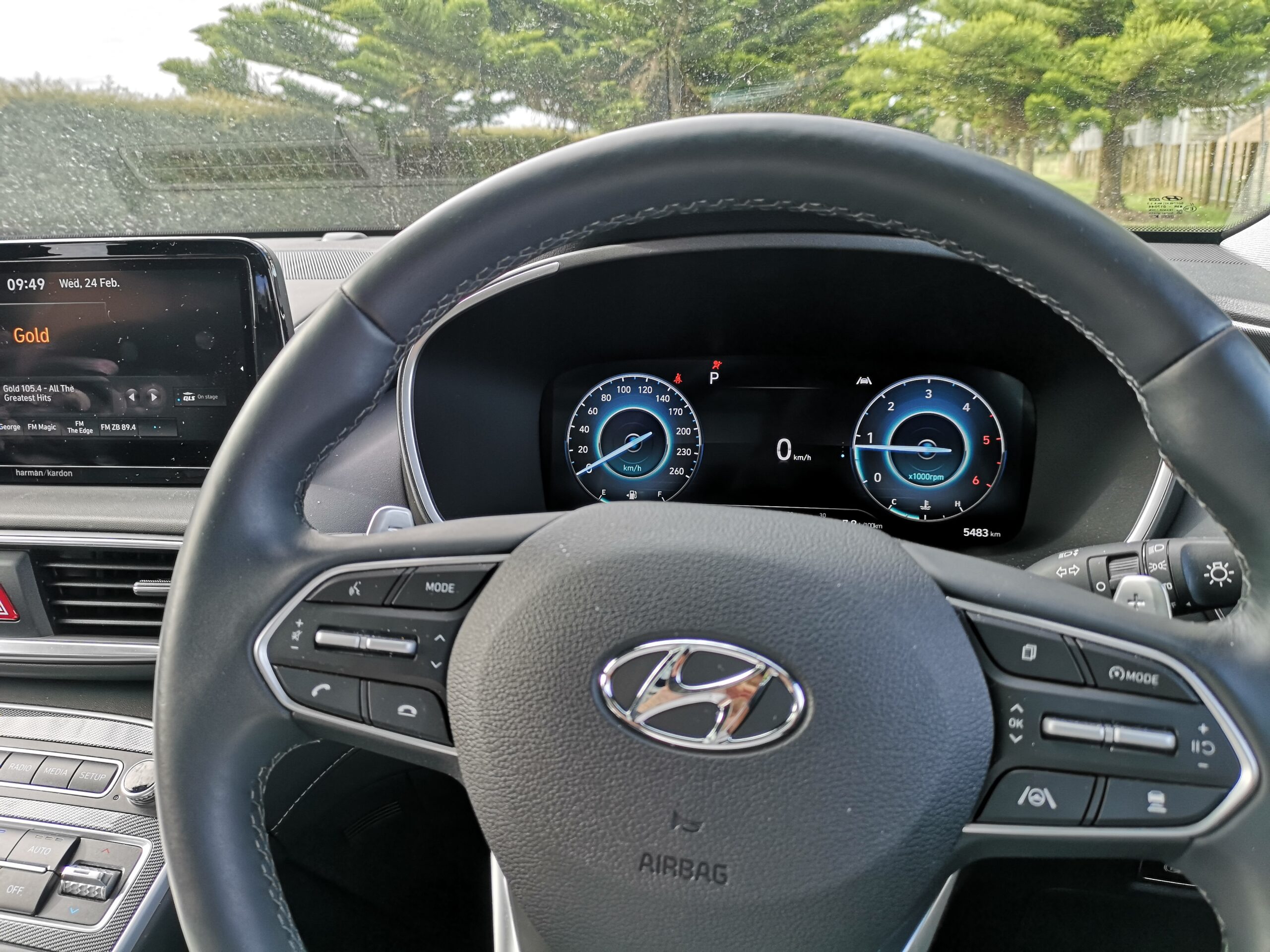 The ride itself is softer than ever and maybe a little floaty, ideal for those long drives and the engine picks up the pace well and is actually hard to hear as the cabin is quite insulated. The power steering feels positive and responsive but it's no sportscar, despite the wide rubber shoes.
Driving the Santa Fe gives you a sense of security, it's loaded with ANCAPness and there are plenty of beeps and corrections to keep you on the straight and narrow – it's a great family adventurer, or all round top SUV.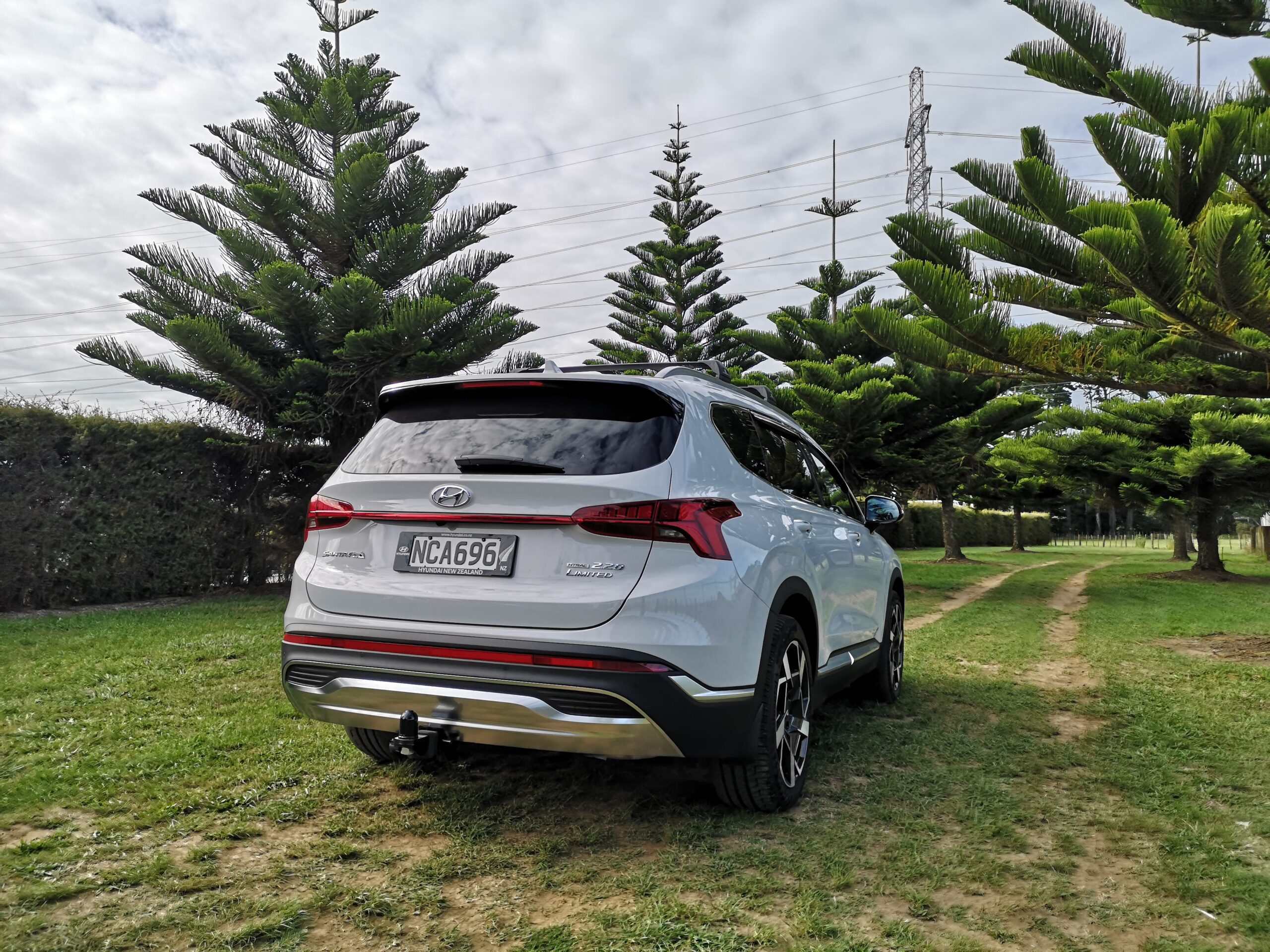 Someone famous once said that 'life is a box of chocolates, you never know what you're gonna get' and that may very well be true but when it comes to the family favourite Hyundai Santa Fe, it's a sweet ride and loaded with treats but moreso, you can be certain of what's in store – it's delicious!