by Harry Perachi
Honda has just unveiled the sixth generation of its popular SUV, the CR-V. It comes to join other models of the brand that have recently been shown such as the HR-V and the new iteration of the Civic Type R. We get more details around its design, dimensions, options and the role of hybridization in this model.
The exterior design brings no big surprises and is more evolutionary than revolutionary, as it has been for a handful of generations now. Sharper lines overall refresh the design, thinner headlights give the flavour we have all come to expect from the hottest body style right now (in terms of sales, that is).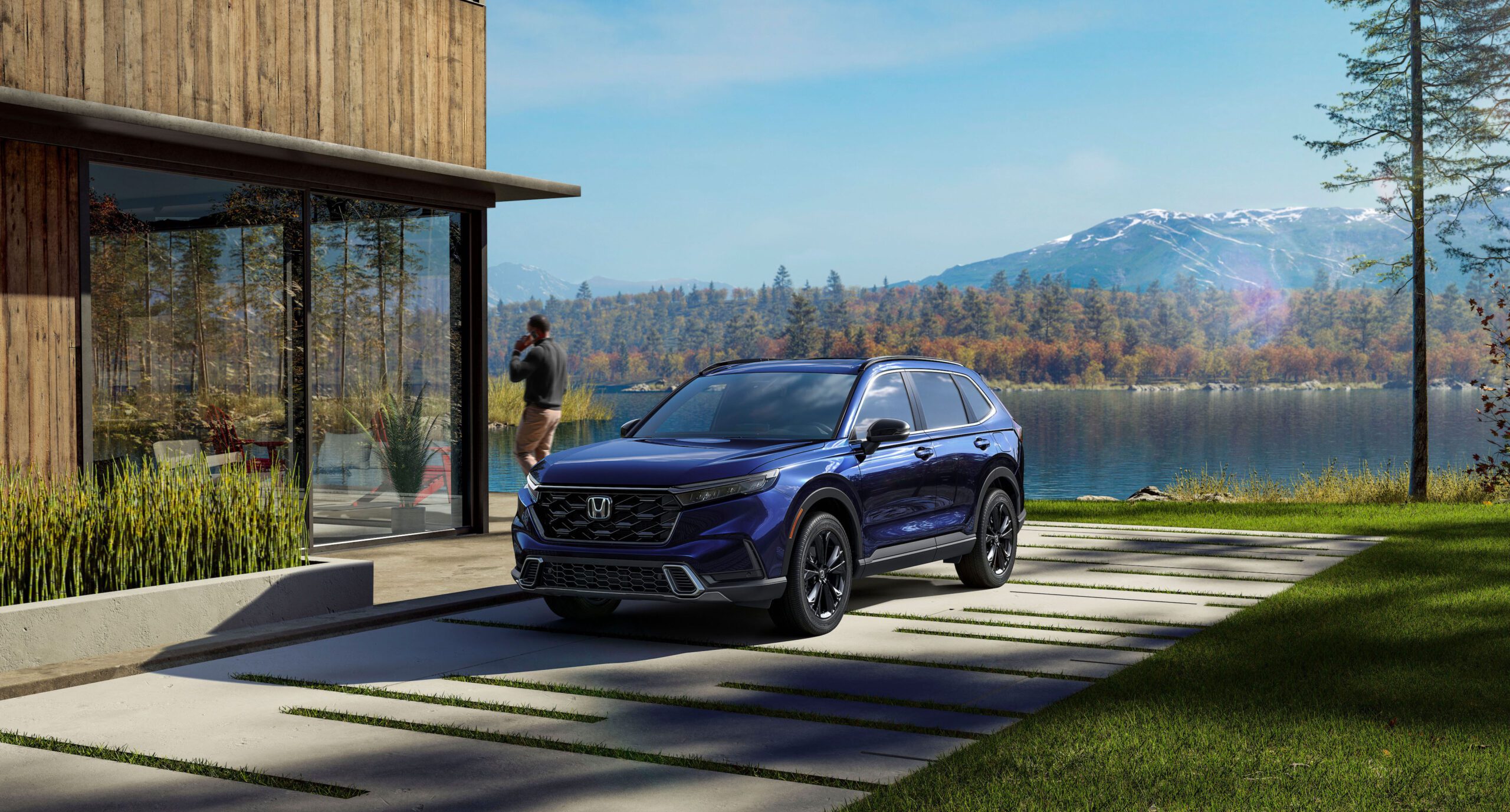 Dimensions have increased in length and width, and that includes a wheelbase that is now 1.6-inches longer. This translates into more rear legroom and trunk space, even though the floor is not entirely flat when the seats are folded. The rear doors now have a very wide opening that should make access of people and cargo easier.
The interior design introduced by the Civic has now become the norm for the latest Hondas, and this is a good thing. The CR-V has the same honeycomb strip across the dashboard, with a standard-issue touchscreen protruding from the top of it. The driver gets another 7-inch digital instrument panel, and on higher-trim models, the infotainment screen grows to 9-inches.
For the techies out there, Apple CarPlay and Android Auto are standard across the range, and so is the Honda Sensing assistance system, which now includes a wide angle camera and radar combo to power the blind spot monitoring, adaptive cruise control and emergency braking systems.
As for powertrains, the 2023 Honda CR-V range starts with the tried and true turbocharged 1.5-litre four-cylinder that pumps out 142 kW in the lower trims. The Sport and Sport Touring trim levels bring an updated 2 litre four-cylinder Atkinson cycle hybrid powertrain that packs two electric motors mounted side-by-side and should bring more refinement, better throttle response and fuel economy.
Alongside the front wheel drive offerings, Honda's Real Time AWD system has been updated and gives the driver the ability to adapt its workings to driving conditions and surfaces. For the first time in the CR-V, hill descent control is available.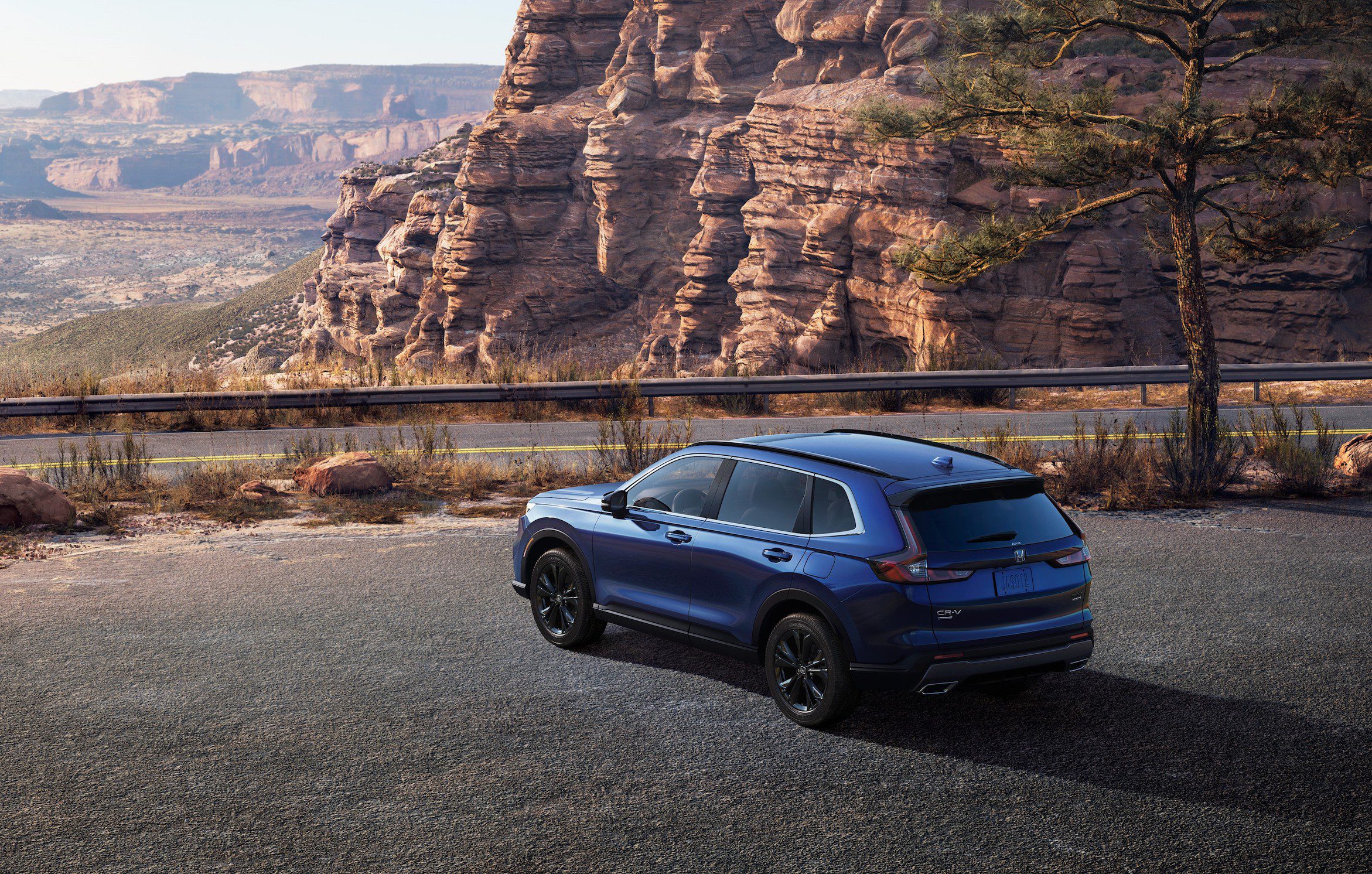 There are still no details around what the New Zealand line-up for the CR-V would look like, but other markets are anticipating a slight increase in price in line with other offerings.
Honda should be releasing the lower trims in select markets next month, with the hybrid offerings starting to hit the road towards the end of the year.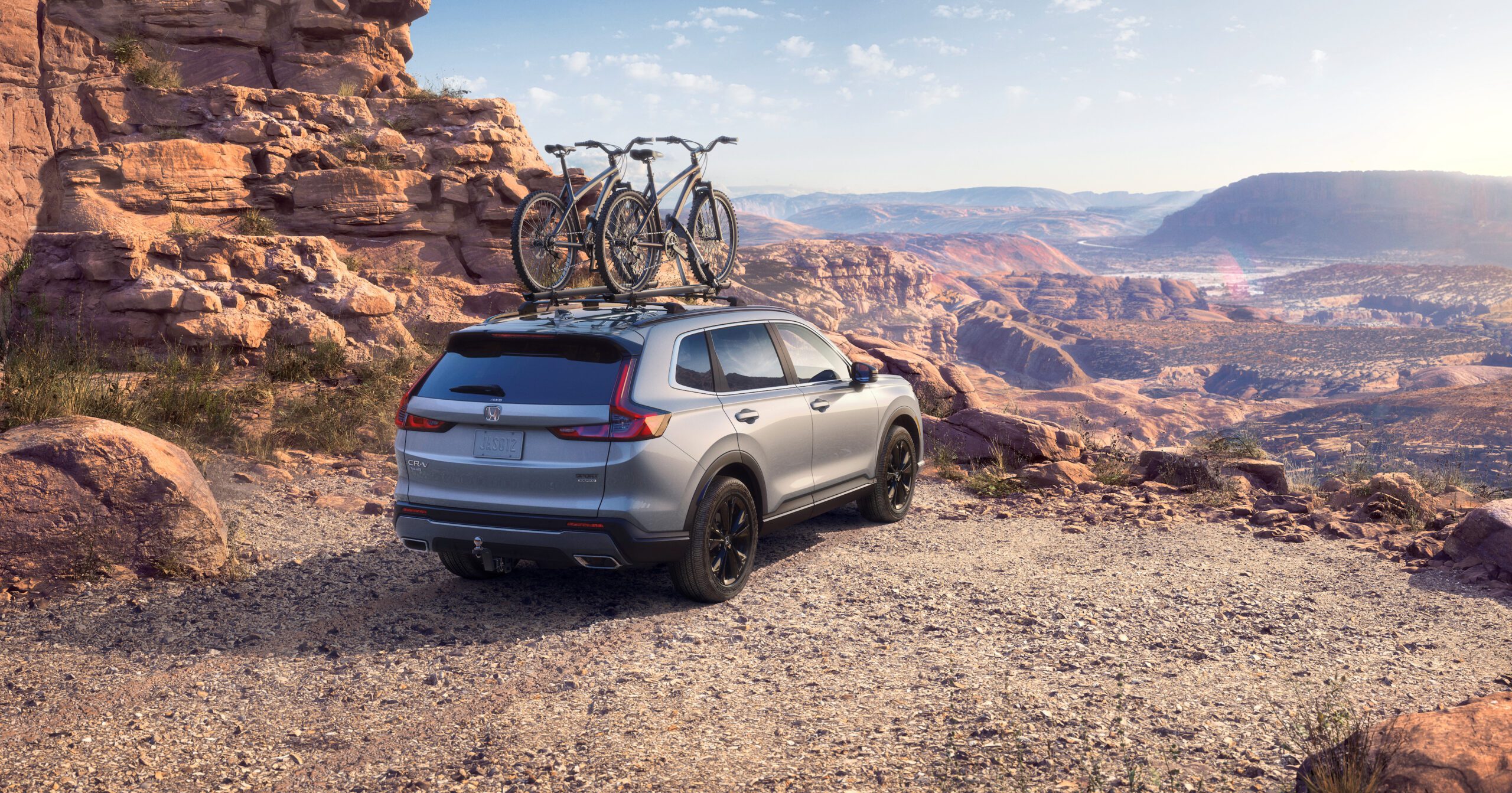 Source: Honda News