Everywhere you look, the shift to full electrification in Europe's biggest premium car makers has, if you forgive the pun, accelerated dramatically. Many have announced they will cease to further develop internal combustion engines, or ICE, beyond the mid to end point of this decade. While a model range consisting only of EVs is still a wee while away, manufacturers are incorporating more and more electrification options into their existing petrol range. This brings us neatly onto the new Volvo XC40 PHEV Recharge.
While not full electric, the XC40 PHEV Recharge presents itself as the best of both worlds for petrol and electric power. As the infrastructure for EV motoring across the board in New Zealand is not quite there yet, but the Government's clean car rebate scheme underway, the idea of having a plug in electric/petrol hybrid makes more sense than ever. Plus, what better way for Volvo to increase the appeal of their very good XC40 urban SUV.
Yes, there is already a fully electric XC40 Recharge out there, but for now, its PHEV Recharge or nothing. I tested the petrol a couple of years ago and loved it, so is the plug-in Recharge any better?
Let's start off with the aspect most want to know first, the price. The range topping XC40 T5 AWD R Design comes in at $72,900 and the Recharge? Well, that retails for $84,900 plus ORC. This puts the Recharge just outside of the limit for the New Zealand clean car rebate. Despite this, the Recharge still has plenty of good numbers to give you some truly frugal motoring.
Under the bonnet sits a 1.5 litre three-cylinder engine instead of the regular T5 2.0L turbo petrol engine. The Recharge's three pot is mated to an electric motor, of course, and a seven-speed dual clutch automatic gearbox. Power is a combined 192kW as is sent to all four wheels.
The petrol engine produces 132kW whereas the electric motor produces 60kW. Combined torque is a decent 425Nm and gives the Recharge a zero to 100km/h time of 7.4 seconds. It may be down on the T5 petrol, but combined fuel consumption figures of a low 2.2L/100km and a mere 50g/100km of carbon emissions are pretty good in anyone's language.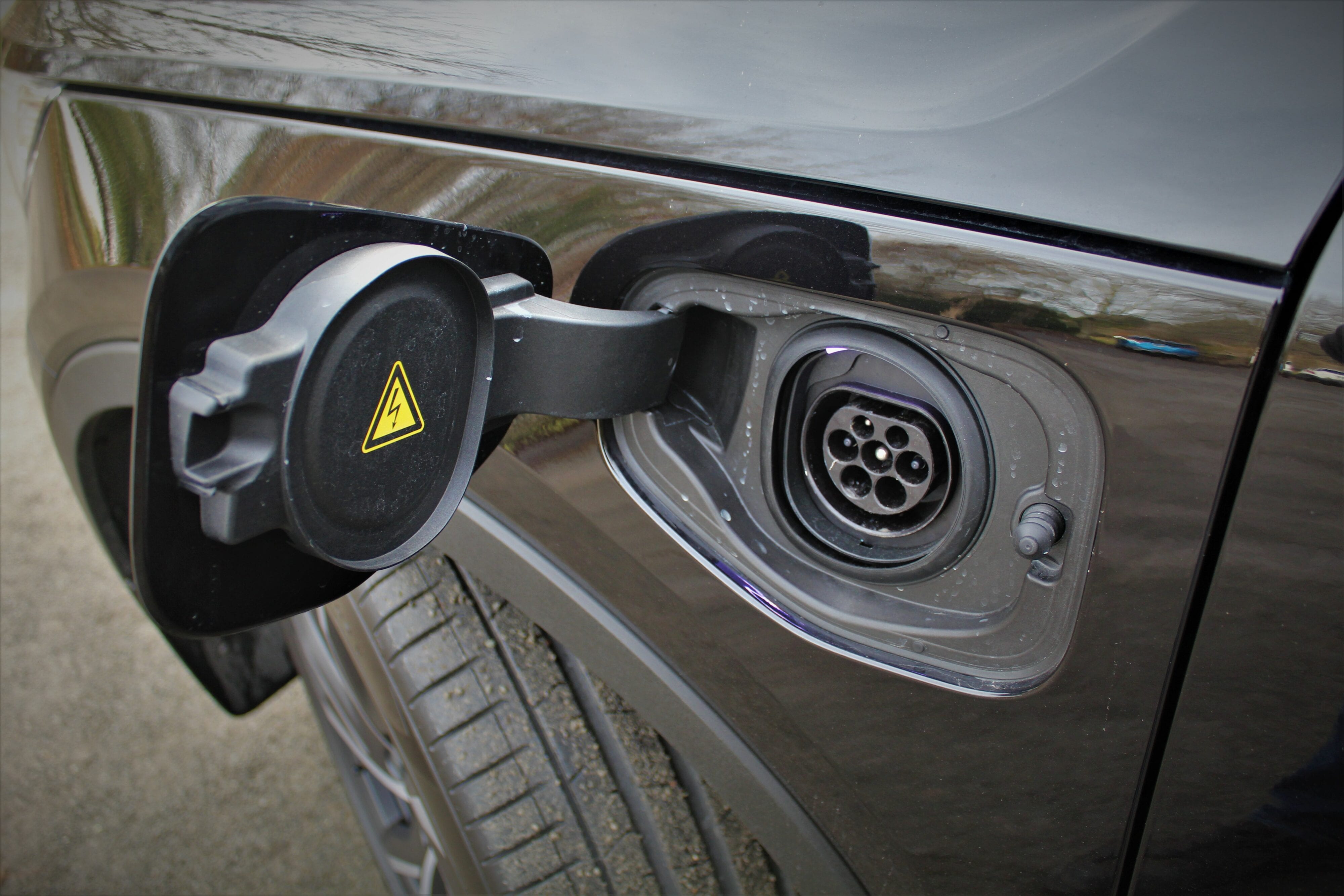 Being a PHEV, the electric motor does most of the work, while the three-cylinder petrol engine acts like a generator, providing charge and extra poke for the battery. EV drive range is anywhere between 40 to 50km, however running things like the heater, heated seats and steering wheel are likely to deplete this. Plus, any driving habits involving a heavy foot will deplete range further, but that's kind of obvious right?
After charging it a number of times throughout my week with it, I found the average time it took to get back to full battery life was a little under three hours. Mind you, that was on a three-point plug, so you can imagine a lot less if connected to a fast charger.
The PHEV Recharge is only available in Volvo's R-Design trim level. You get 20-inch Double Spoke R Design alloys as well as blacked out roof rails, mirrors, grill and skid plates. All in all, the square jawed chunky stance of the XC40 is not lost, and that is a good thing.
Inside, its still very much an XC40, the only differences being the lack of an engine note when you start up, and the digital instrument cluster displaying the range and battery charge level. The touchscreen infotainment system is back and is just as intuitive and responsive as ever.
You still get all the fruit as the regular T5 R Design such as Volvo's latest generation CitySafe safety system combining autonomous emergency braking, collision warning, collision avoidance, and cyclist and pedestrian detection. Other features include blind spot monitoring, wireless charging, parking sensors all round, power operated tailgate, LED headlights, Apple CarPlay/Android Auto, adaptive cruise and lane keep assist to name a few.
The PHEV Recharge also gets niceties like a panoramic sunroof and a thumping Harman/Kardon sound system. In my opinion its not as good as Bowers and Wilkins in other Volvo offerings, but it still gives you a good idea of what its like to hear Pink Floyd live. My test car also came with the optional Climate Pack with heated front seats, heated steering wheel and heated windscreen washes. A lot of heat going on here then.
In terms of practicality, the XC40 PHEV Recharge still sports the same Tardis as the petrol version. For non-fans of Doctor Who, it means its bigger on the inside than it appears outside. Head and legroom are generous and there are plenty of cubby holes to store bits and bobs. Rear passengers also sit comfortably and those of lankier disposition will not be hunched over while on the move. Boot space is rated at 452L which is pretty decent. The space itself has also been used to its fullest, resulting in the ability to stack plenty of what ever easily.
Moving off and its very much a case of silent running. That combined 425Nm of torque means when the electric motor and petrol engine are working as one, you can cover ground well. Its not super brisk a la a pure EV, but its certainly brisk enough. Then again, this is not about grunt, it's about frugal motoring.
On that front, the PHEV Recharge does the job nicely. Pressing the Drive Mode switch and selecting ECO mode, immediately your range increases by 3kms. This is just as well as unless you are sneaking silently through traffic on your morning commute, the range does go down a lot quicker than expected.
The leather seats are very comfortable and you sit high up, having a clear view of your surroundings, despite above average sized A-pillars. The ride is lively and supple, though steering, while direct, is somewhat vague in tight corners.
Flick over to Sport mode, and the eco gauge is replaced with a rev counter. I thought once I hit some bendy B-road to have a bit of fun, and to my surprise, the PHEV Recharge was a bit of a giggle. In the corners it wasn't a poised, but it was still eager and decent fun.
When electric power comes to an end, the petrol engine takes over and manages to offer a subdued soundtrack. At high rpm, you know straight away it's a three pot, but it doesn't drone on. There is also very little tyre roar.
There is plenty to like about Volvo's first plug in hybrid electric vehicle. The price is getting up there, especially when you start adding options. Nevertheless, it is still a great addition to XC40 line-up and one which is becoming more and more relevant as the months go by. With no word yet on when we get our first fully electric Volvo, the PHEV Recharge certainly gives us a great taster of what is on the way. Also, a PHEV variant of the mid-range T4 AWD in New Zealand may just get the XC40 to qualify for the rebate.
All in all, it's a good variant of what was already a good car to begin with.
Rating 3.8/5