Still camouflaged, here is Volkswagen's first fully electric estate car! Called the ID.7 Tourer, the new model is set for a 2024 launch with the key benefits being plenty of interior space and high efficiency.
The final production vehicle will be unveiled in the next few months so keep your eyes peeled for that.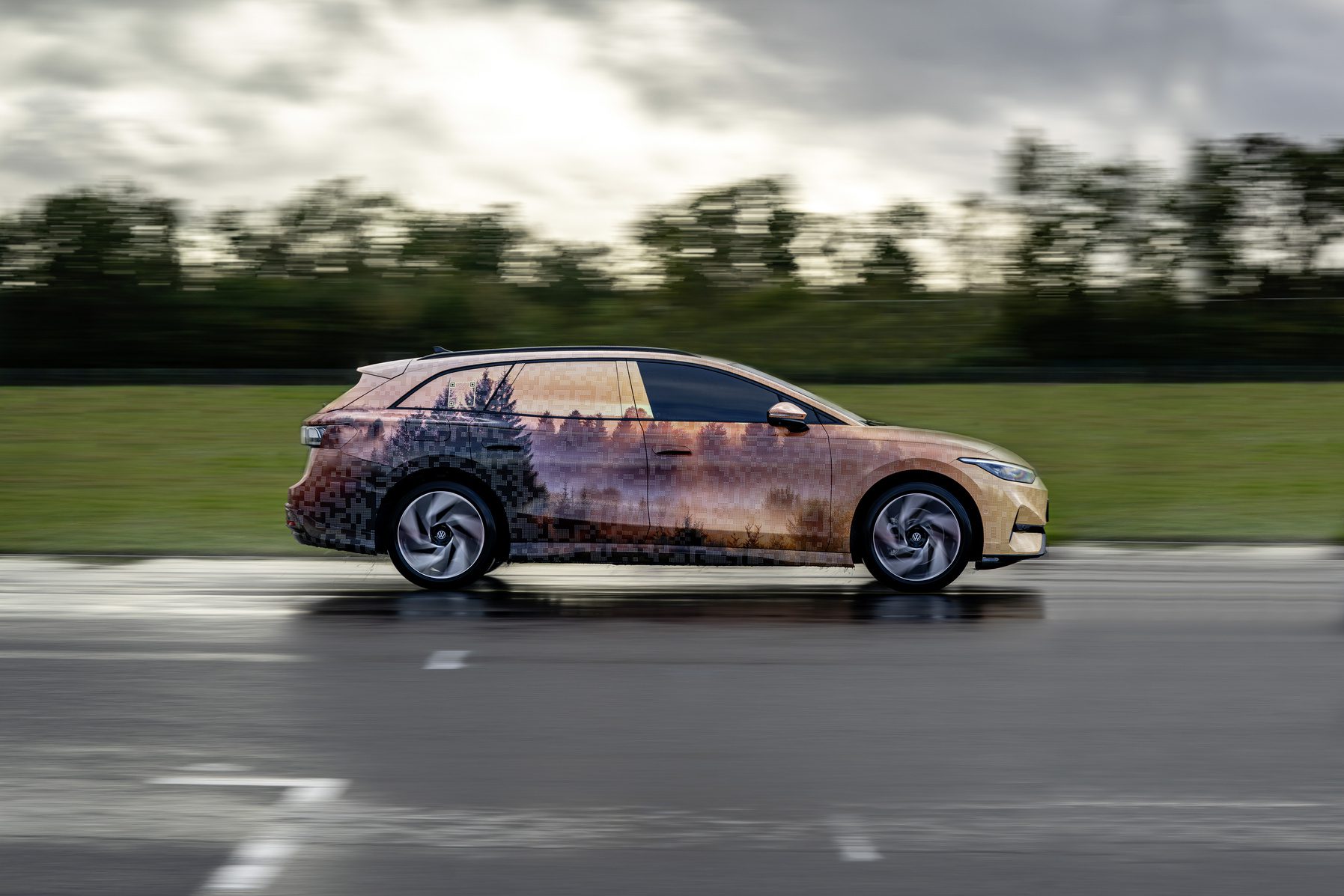 Volkswagen has a strong CV when it comes to estate cars with a history of over 60 years, producing some fine looking Variant and Shooting Brake vehicles in that time.
The design follows on from VW's prestigious history in this sector of cars with the ID.7 achieving a Cd value of 0.24, helping it to achieve a high efficiency rating. Camouflaged in a unique "Indian summer" theme, the foiling takes inspiration from VW's multi-layer paint debuted on the ID.7.
For those among you that are observant, try and see if you can spot the neatly hidden QR codes in the camouflage!
Thanks for reading! For more VW news and reviews, visit Tarmac Life.
Words by Matthew D'Souza, pictures courtesy of Volkswagen Newsroom Global.