Meet the Mercedes-Benz EQG, an almost production spec concept of the electric G-wagen that is on its way. Combining the unmistakable look of the iconic off-roader with EQ's signature styling cues while maintaining the 4×4 qualities of the G.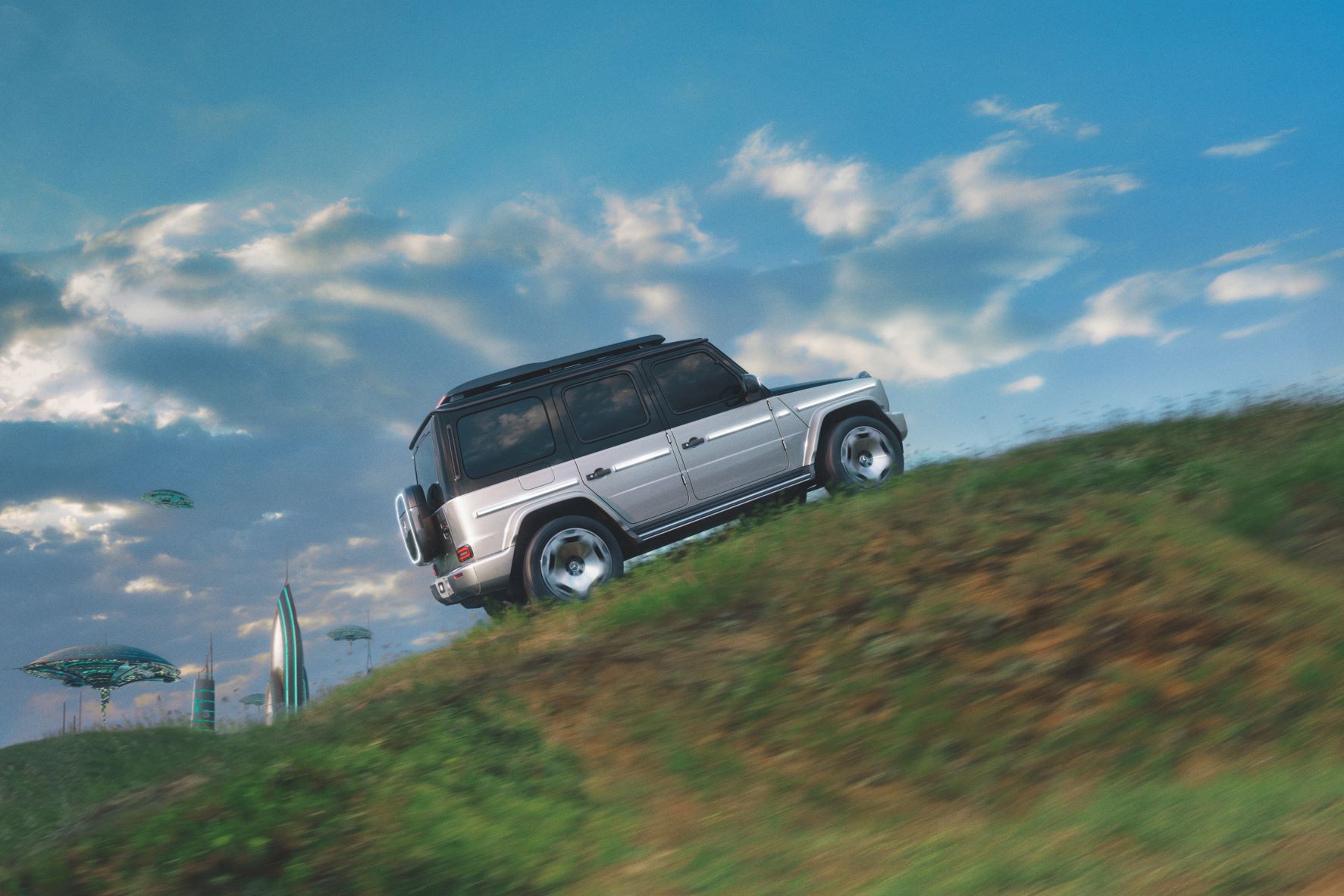 In 2018, Mercedes' then Chairman of the Board announced the electrification of their line-up within three years. And they have done it! Mercedes also predict that they will only sell pure EVs by the end of the decade (market conditions permitting).
The G-Class is one of Merc's oldest models within their lineup with the name making its debut in 1979. It's unique design has such a cult following that it has barely been tweaked over its long life. With the 2018 model receiving the most updates seen by any G-wagen.
That is why the EQG concept keeps many of the same styling cues. Note the running boards, rear mounted spare wheel, round headlights especially!
However, there are a few changes with the EQ grille being added along with the rear spare wheel actually being replaced by a storage box. This lockable box will hide the charging cables for the EQG. The off-road EV also has an electric motor powering each wheel, these can be individually controlled as well. Mercedes intend to push the EQG to its limits at the Schockl mountain which is a world renowned punishment chamber for off-roaders.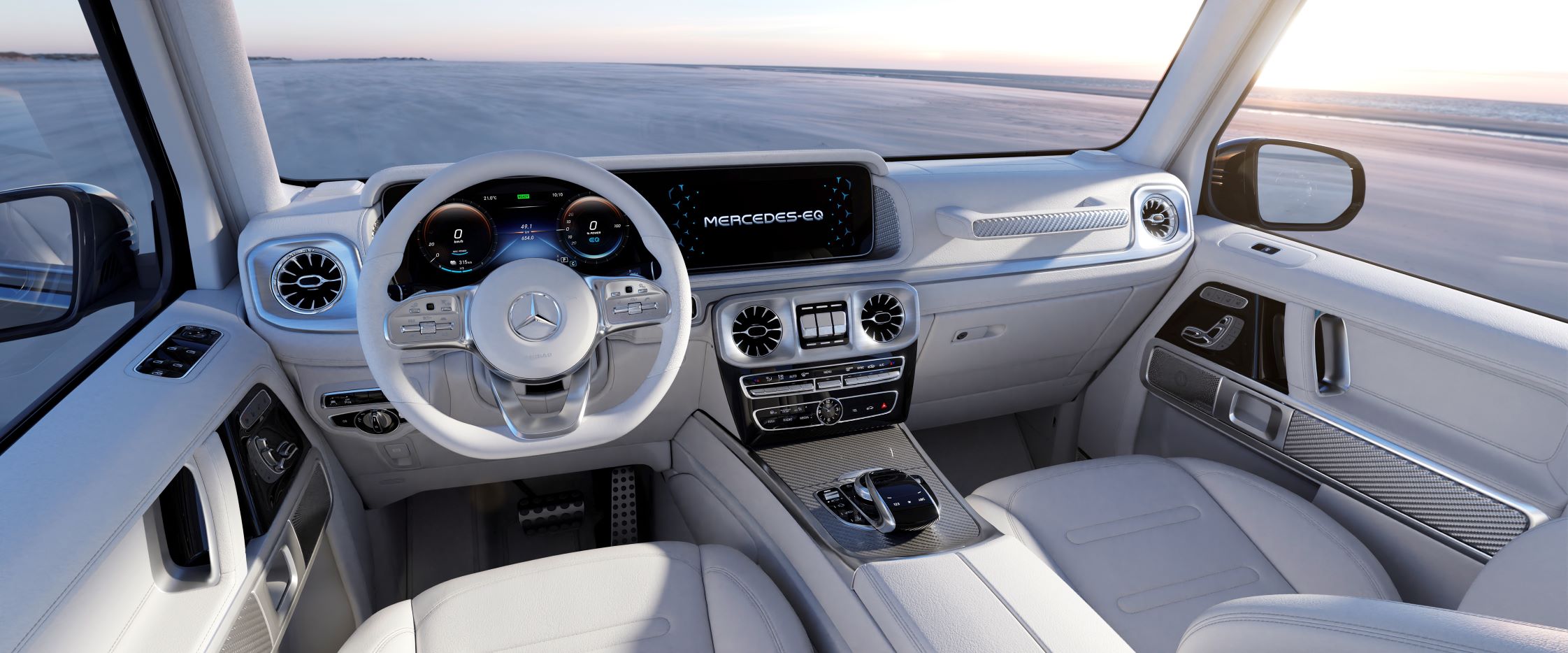 The electric powertrain, ladder frame chassis and off-road prowess make this a 'G' to be feared!
See the retro 80s style release video below:
Thanks for reading! For more news and reviews, check out Tarmac Life.
Pictures courtesy of Daimler Media.