As part of the French brand's vision for the future (aka the Renaulution), they have just unveiled the Scenic Vision concept. In a nutshell, it's a radical EV Hydrogen set to debut in 2024. It takes us on a trip into the future where Renault is a fully electric brand. Scenic Vision is the first concept car to embody the brand's new pillars of "environment, safety and inclusion".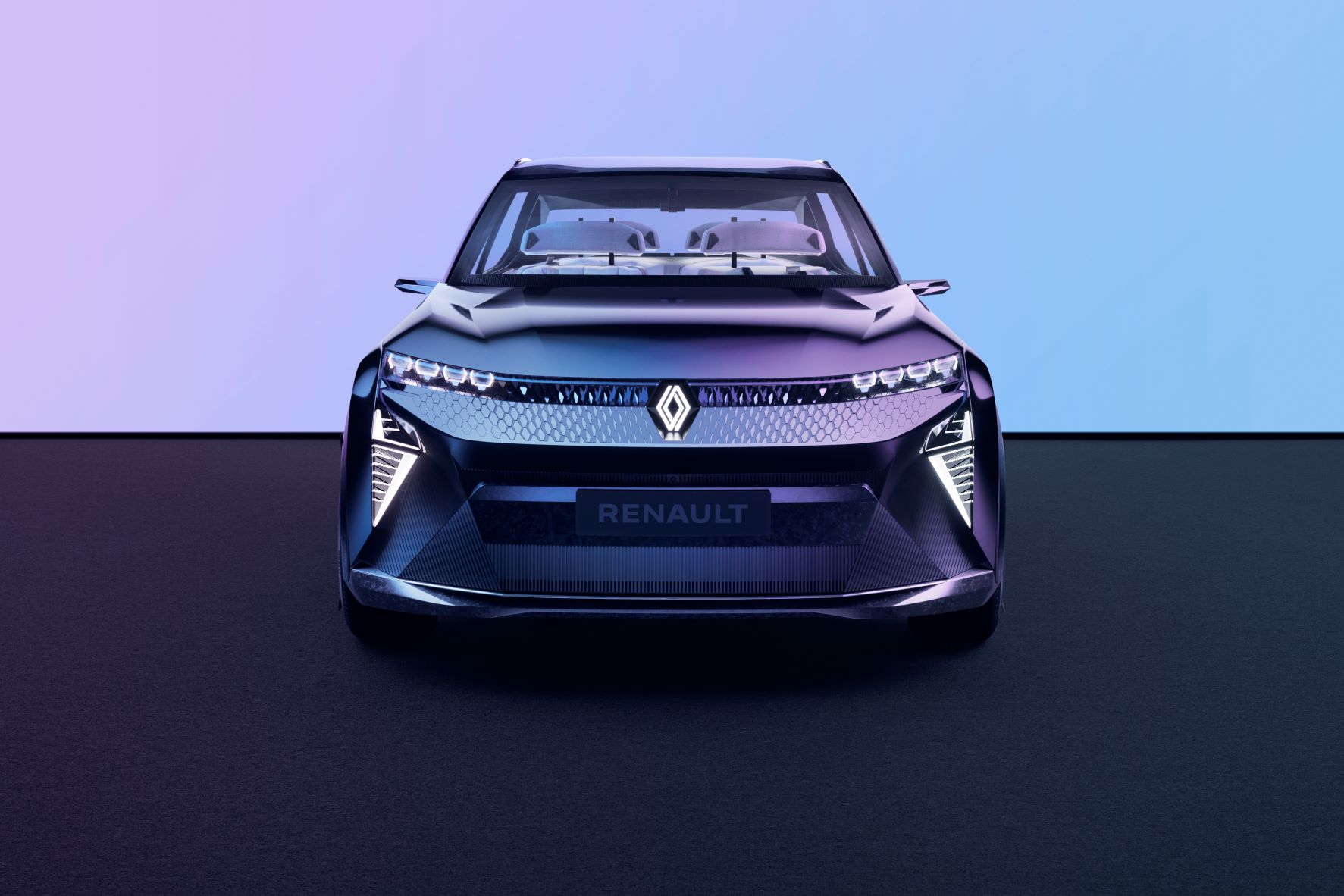 Firstly, the Scenic Vision is made from over 70% recycled materials and is 95% recyclable itself! With a hybrid powertrain that includes both electric and Hydrogen power, it is predicted to have a carbon footprint that is 75% smaller than that of a tradition EV.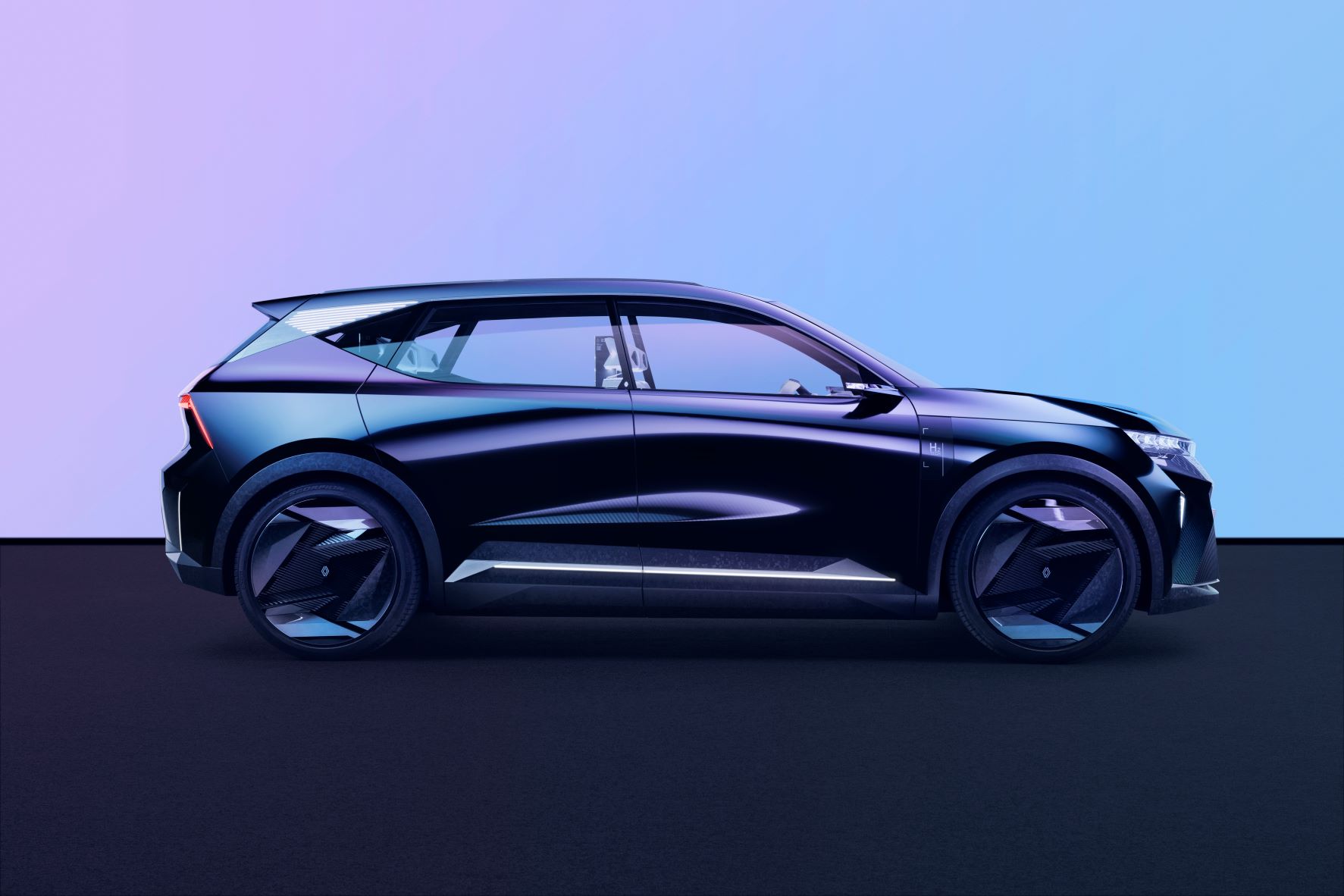 The design is unquestionably bold and shows off what Renault models of the future will look like. Its dynamic interior also offers a glimpse intro the brand's next generation in car design. The car has also helped the brand kick off a new partnership with French music composer, Jean-Michele Jarre who has become a brand ambassador for Renault.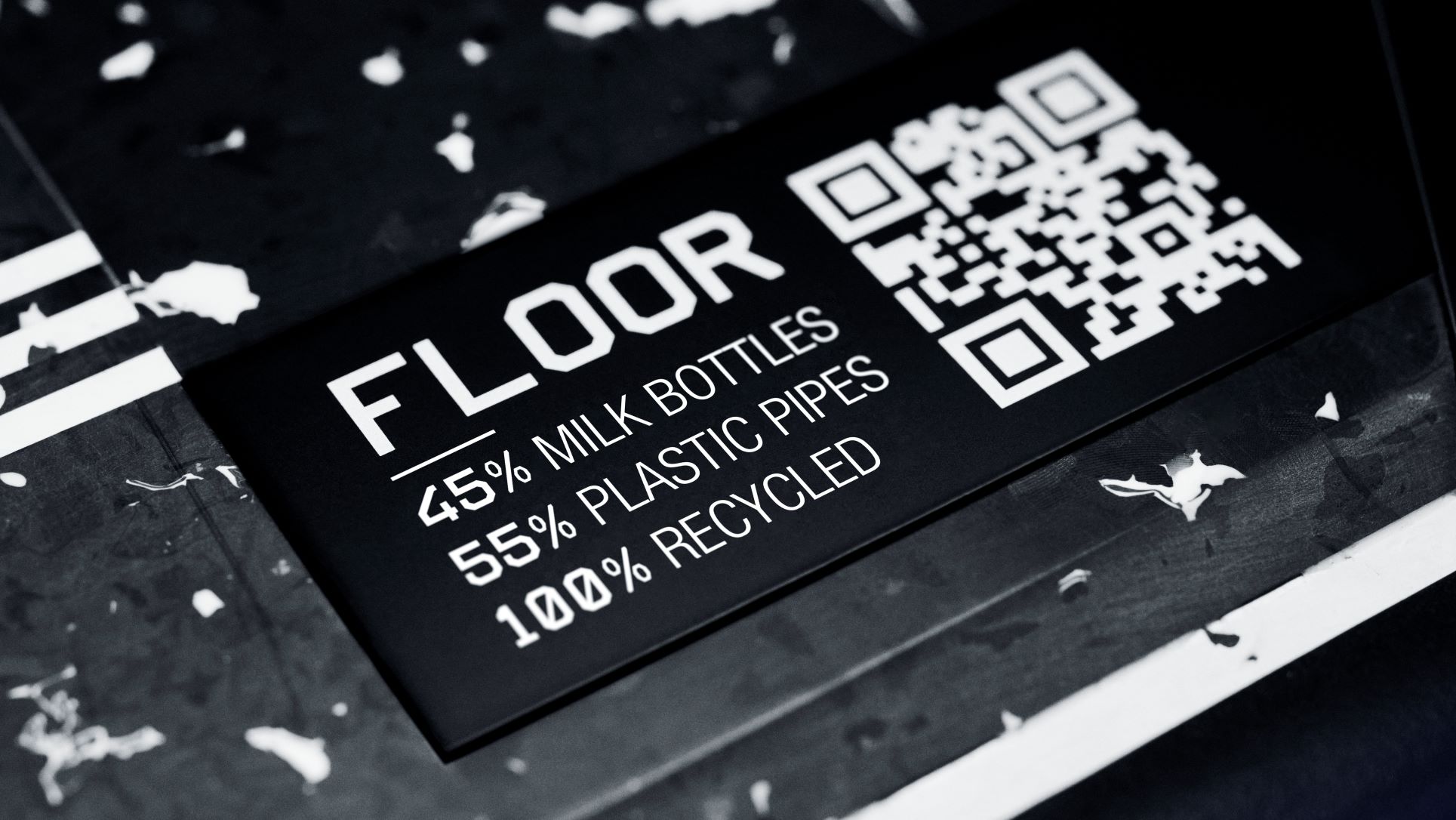 Scenic features a floor made entirely from recycled plastic from assorted sources and carbon accents that are recycled from the aeronautical industry. The car contains no leather with the seating upholstered in a recycled low carbon polyester. Additionally, the fuel tank is made from a recycled paper sourced carbon fibre! There's also an air filter in the cabin, tidying up the air for all those who use the car.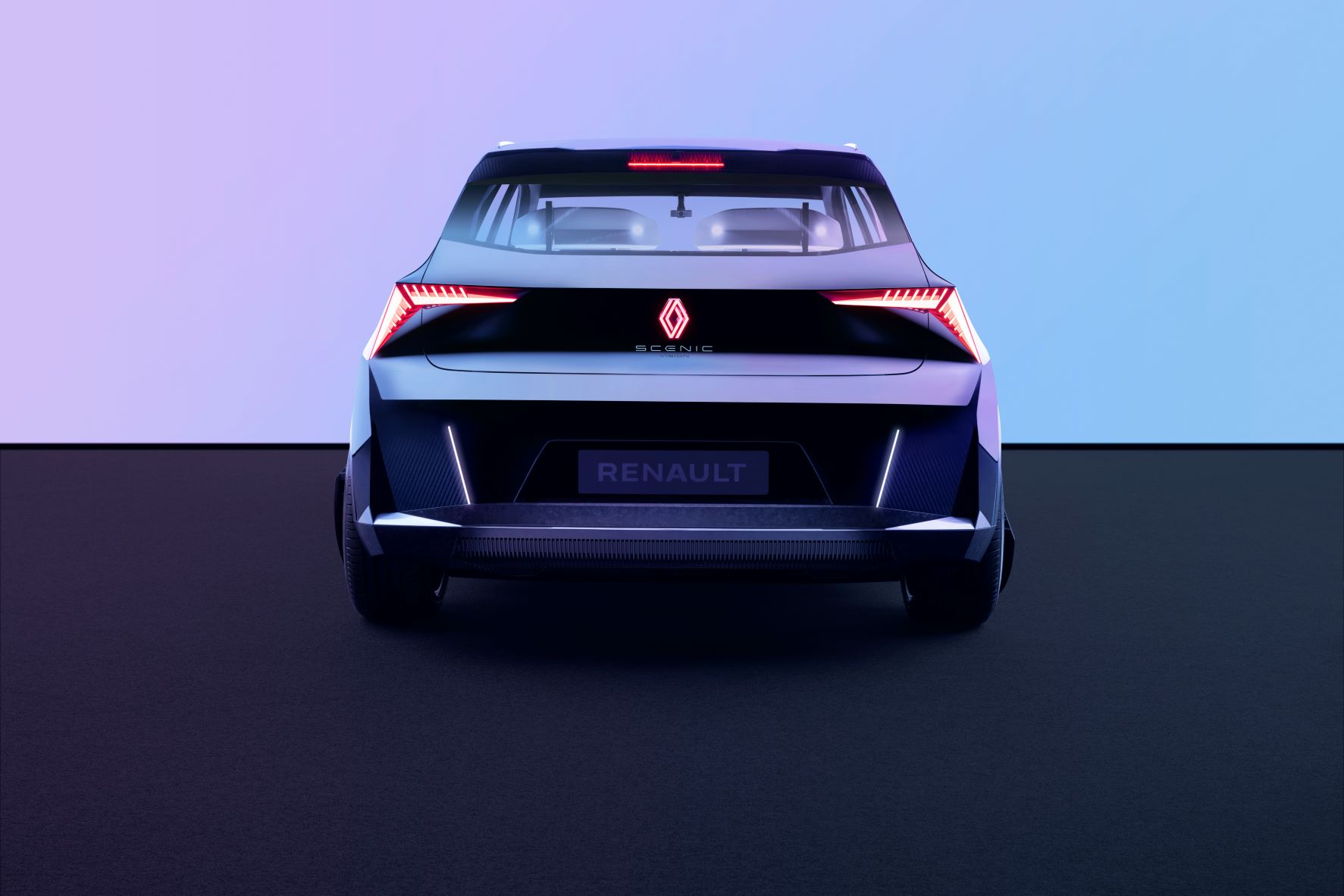 The powertrain is an intriguing combination of Hydrogen and EV power! Equipped with a 16kW fuel cell, the idea came from range extender technology. While this is the plan for the future, Renault already offer Hydrogen power solutions for their light commercial vehicles (LCVs) via a partnership with Hyvia. The goal is for a car like the Scenic Vision to be able to do the 750km run between Paris and Marseille on tank of Hydrogen. With a battery that is 60% less carbon intensive than current EV batteries, expect forthcoming Renault EVs to be eco weapons!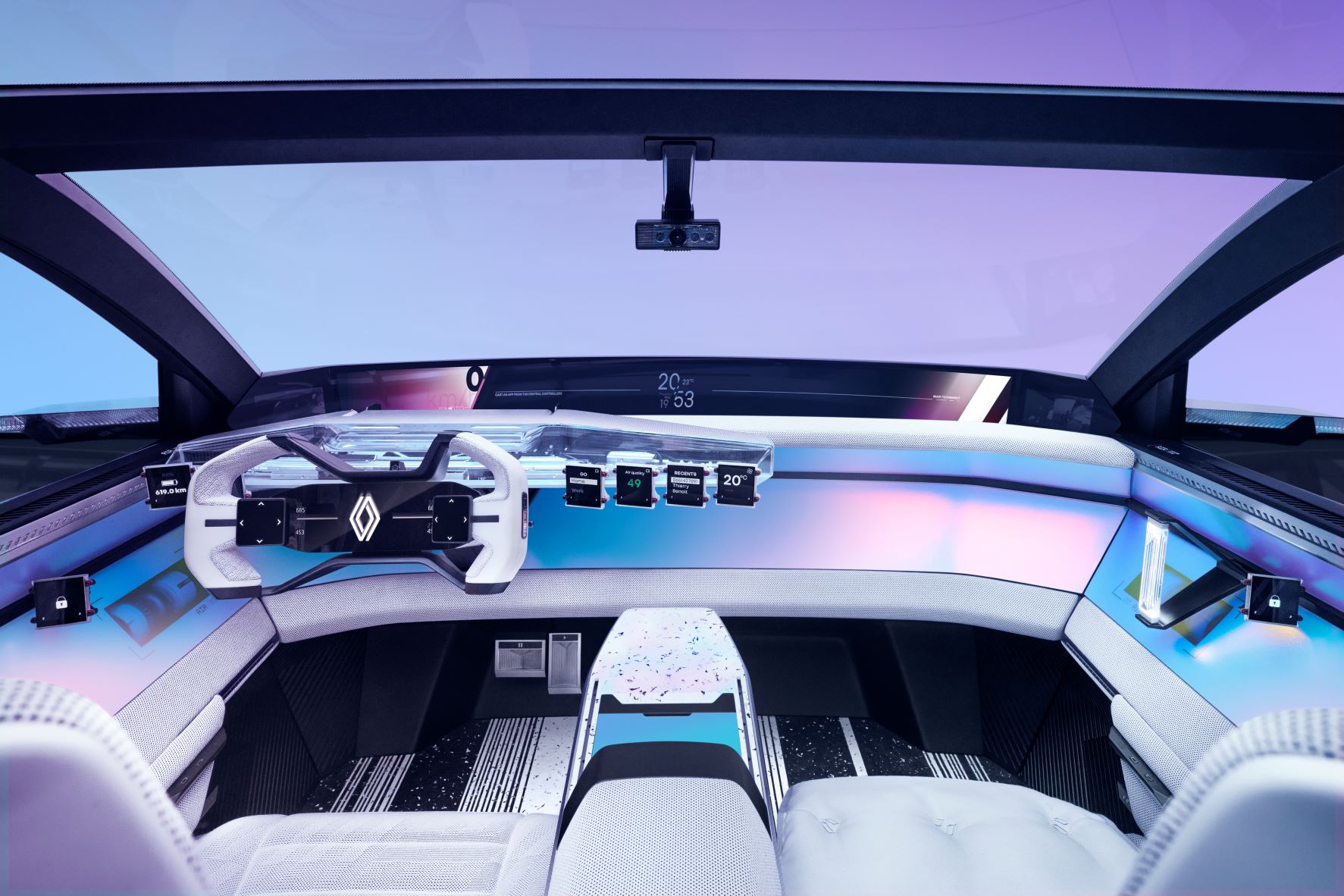 Back to the interior, Renault will add facial recognition to the car which will unlock it once it detects the driver's face. Additionally, each seat is equipped with its own speakers and microphones for a unique audio experience.
Dimensionally, the Scenic Vision is just under 4.5m long and 1.6m tall. It will weigh 1,700kgs and 40kWhr battery pack which will deliver 160kW of power when combined with the Hydrogen fuel cell!
Thanks for reading! For more Renault news and reviews, visit Tarmac Life.
Words by Matthew D'Souza, pictures courtesy of Renault Media Global.