While we gear up for a new season of Formula E, it has been exciting to see the league welcome some new teams and plenty of new drivers. There's something else that this season will welcome and that is an all new safety car. Take a look at this Porsche Taycan Turbo S! Sporting the colours of all 11 teams on the grid along with those of the FIA and Formula E, this is one striking livery.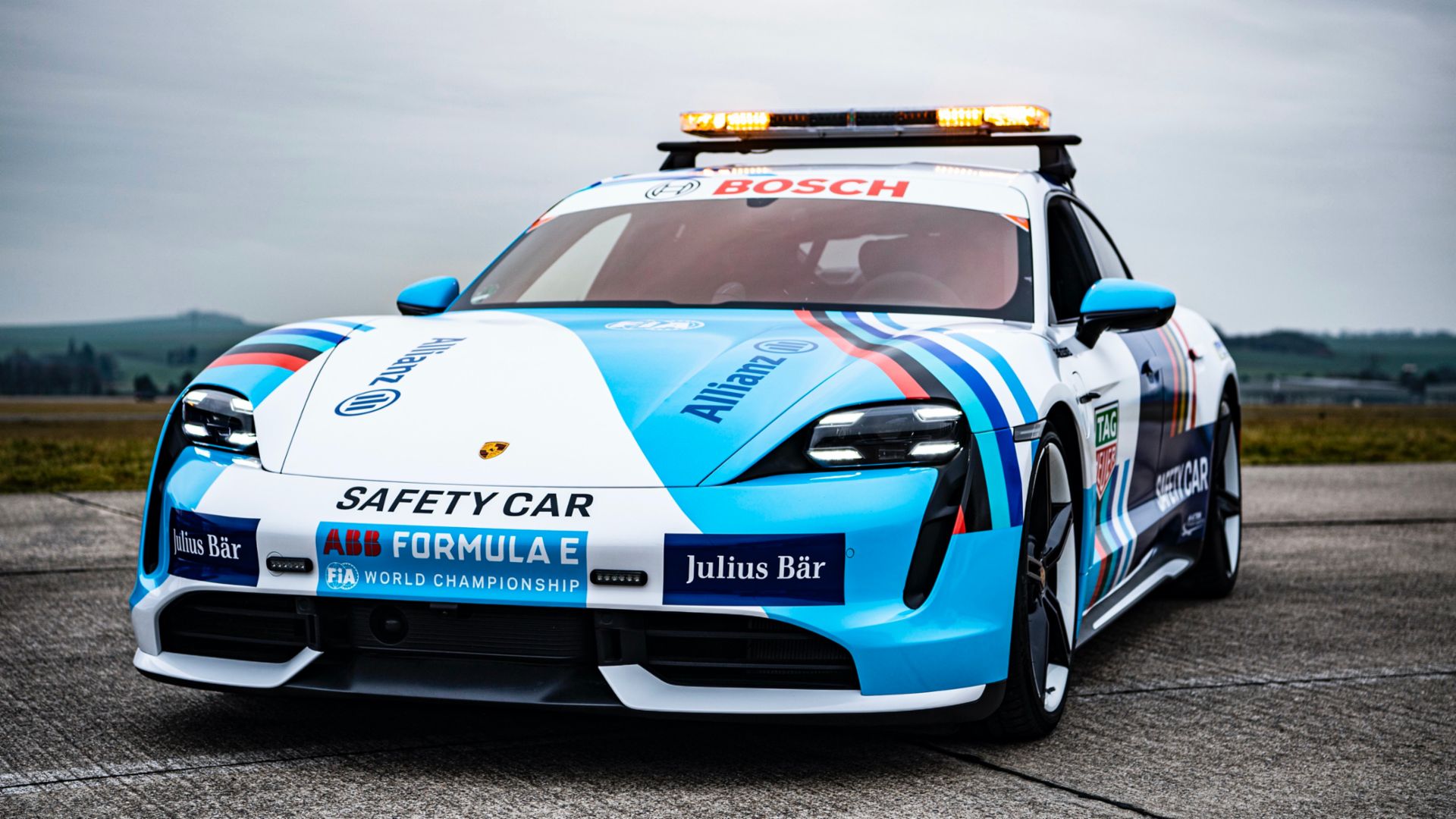 This move further highlights Porsche's support for the competition as well as their commitment to an electric future. As one of the most electrifying EVs on the market, the Taycan Turbo S was the natural choice for the position!
In saying that, this is a safety car that could easily go toe to toe with the racecars. This Taycan puts out 560kW of power which will catapult it to 100kph in 2.8 seconds. Believe me when I say that the acceleration hurts! The Taycan will keep going to 260kph without taking so much as a breath in between.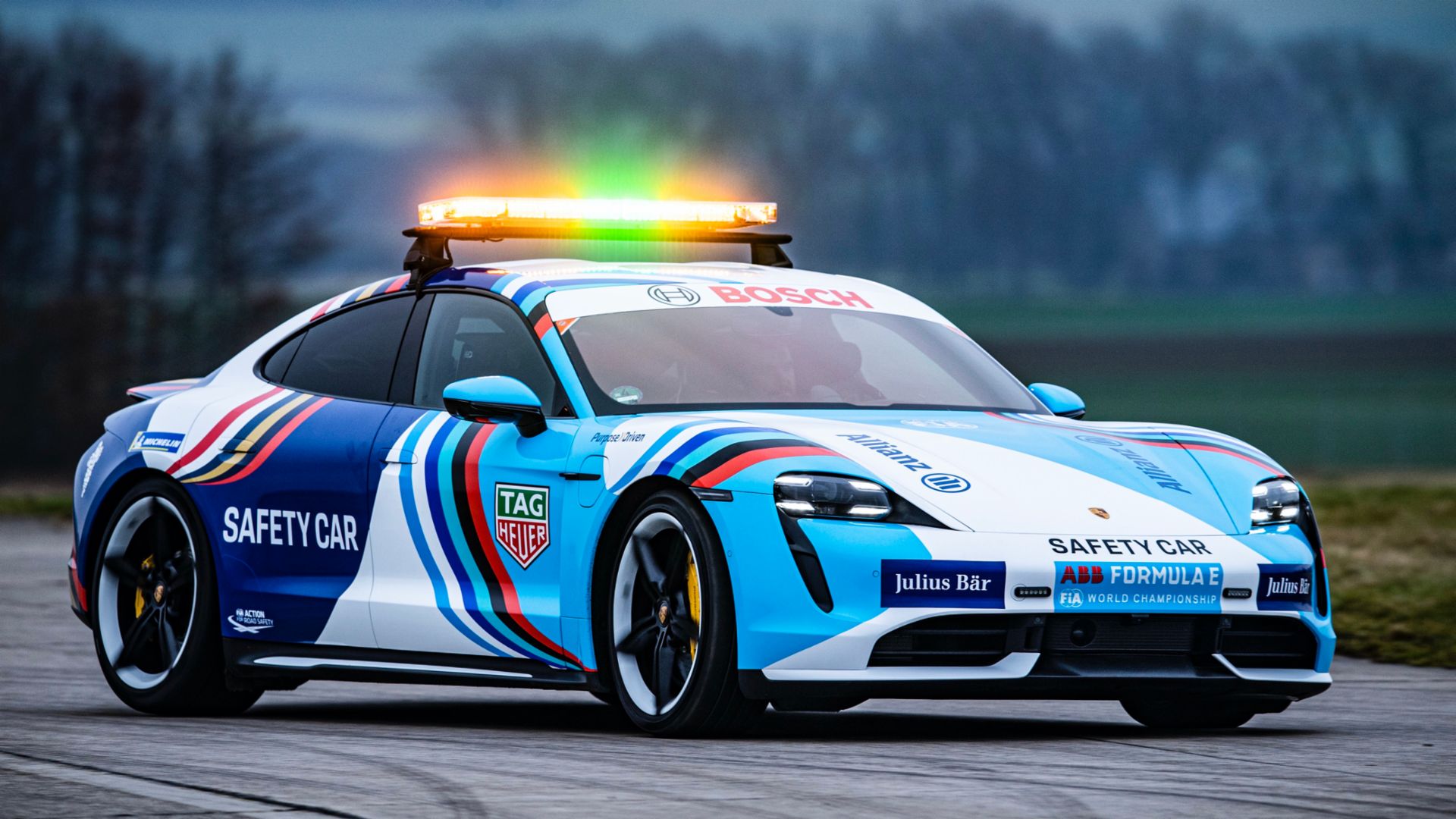 To turn the Taycan Turbo S into a safety car meant some modifications had to be made. A roll cage and bucket seats were added along with racing harnesses. Flashing lights, a communications system and a fire extinguisher complete the package!
Thanks for reading! For more news and reviews, check out Tarmac Life.
Words by Matthew D'Souza, pictures courtesy of Porsche Media