IT'S OFFICIAL! The Lotus Eletre is here and it is better than we could have anticipated. The 600+hp "hyper electric" SUV marks the first installment of three EVs to come from Lotus over the next few years.
Eletre marks a massive turning point for Lotus with the brand attempting to transfer their heart and soul into a new era. While the design was led in the UK, the project would not have been possible without the parent company's resources. The very same resources which are going to be leveraged at the latter half of this year when production begins in China.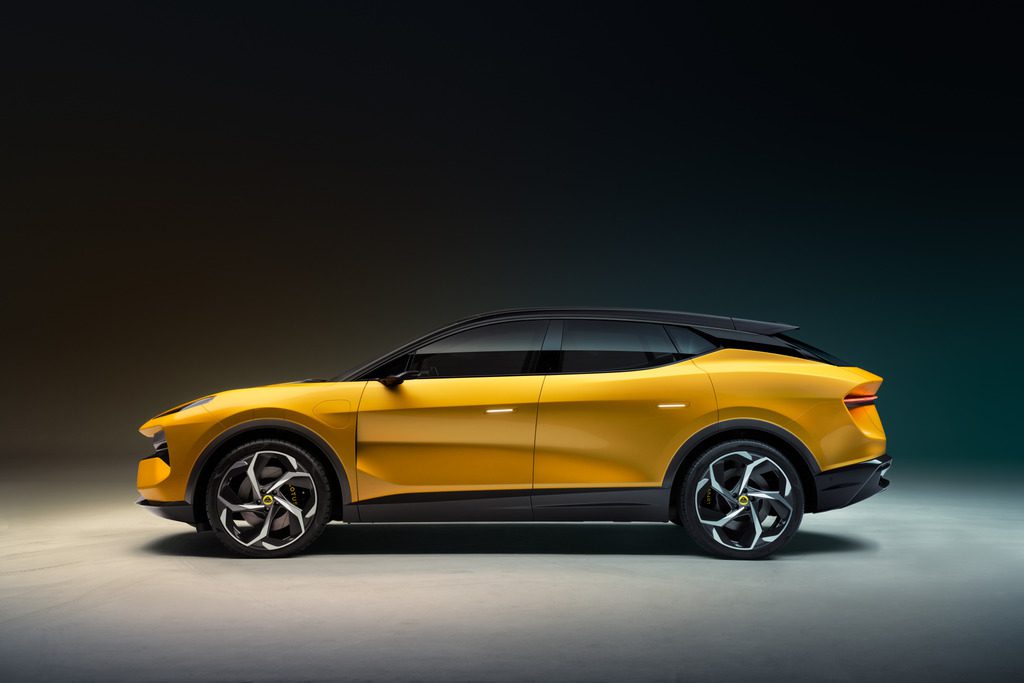 It's great to see that the 70+ years of Lotus history has been respected when designing and creating the Eletre. Taking cues from both the Evija and the Emira, this is an SUV with a clear focus on sportiness as well as practicality. A 100kWhr battery pack sends power to all four wheels meaning that the Eletre can lay claim to a 0-100 time that's under 3 seconds!
The large battery pack also means a range of 600km is entirely achievable. Fast charging at a 300kW will top up 400km of that range in as little as 20 minutes! Technology was a big focus during the development of this car with the Eletre being the world's first to have a deployable 'Light Detection and Ranging (LIDAR) system. It also puts on a cool little light show every time the driver approaches the car. Now that's what I'm talking about!
While the light bar may dominate the rear design. It is unique as it can change colours during the light show and it also includes sequential indicators. Another things that's unique about the light bar is that it will also show the battery charge level when plugged in!
Eletre serves as a lifestyle car meaning that for the first time in the brand's history, a practical two car garage is a possibility. Customer deliveries will begin early next year with China, UK and Europe having a higher priority. While this car obviously marks a huge change for the brand, Lotus' teams in the UK, China, Sweden, and Germany have worked hard to make sure it stays true to its roots.
The interior is a big talking point as no Lotus has ever had one quite so luxurious as the Eletre. There is still a focus on keeping things lightweight meaning that carbon fibre is used as well as a man made fibrous weave which is compacted and lines the main touchpoints. A woolen blend makes up the seats, a material which is 50% lighter than leather! A 15 speaker KEF audio system is another notable part of the interior. Damping control and 4 driving modes headline the list of performance technology in the Eletre.
While it looks quite unlike any Lotus before, it's clear to see the brand's DNA has still transpired through.
Thanks for reading! Don't forget to check out Tarmac Life for car news and reviews.
Words by Matthew D'Souza, pictures courtesy of Lotus Media.