In the world of comic book villains, Lex Luthor is a formidable foe. His supreme intellect, wealth and access to a barrage of technical weapons and gadgets has kept Superman on his toes on more than one occasion. To keep Supes and his fellow Justice League members at bay, Lex Luthor must constantly upgrade his arsenal in order to be one or two steps ahead. Such is the case with the "Lex" from the car world, Lexus.
Lexus have done just that when they revealed the new NX earlier this year. Lexus claim the NX will set the technological template for all new models in the foreseeable future. There have been major overhauls both inside and out to ensure this Lex has a fighting chance against the superpowers of the super competitive luxury SUV segment.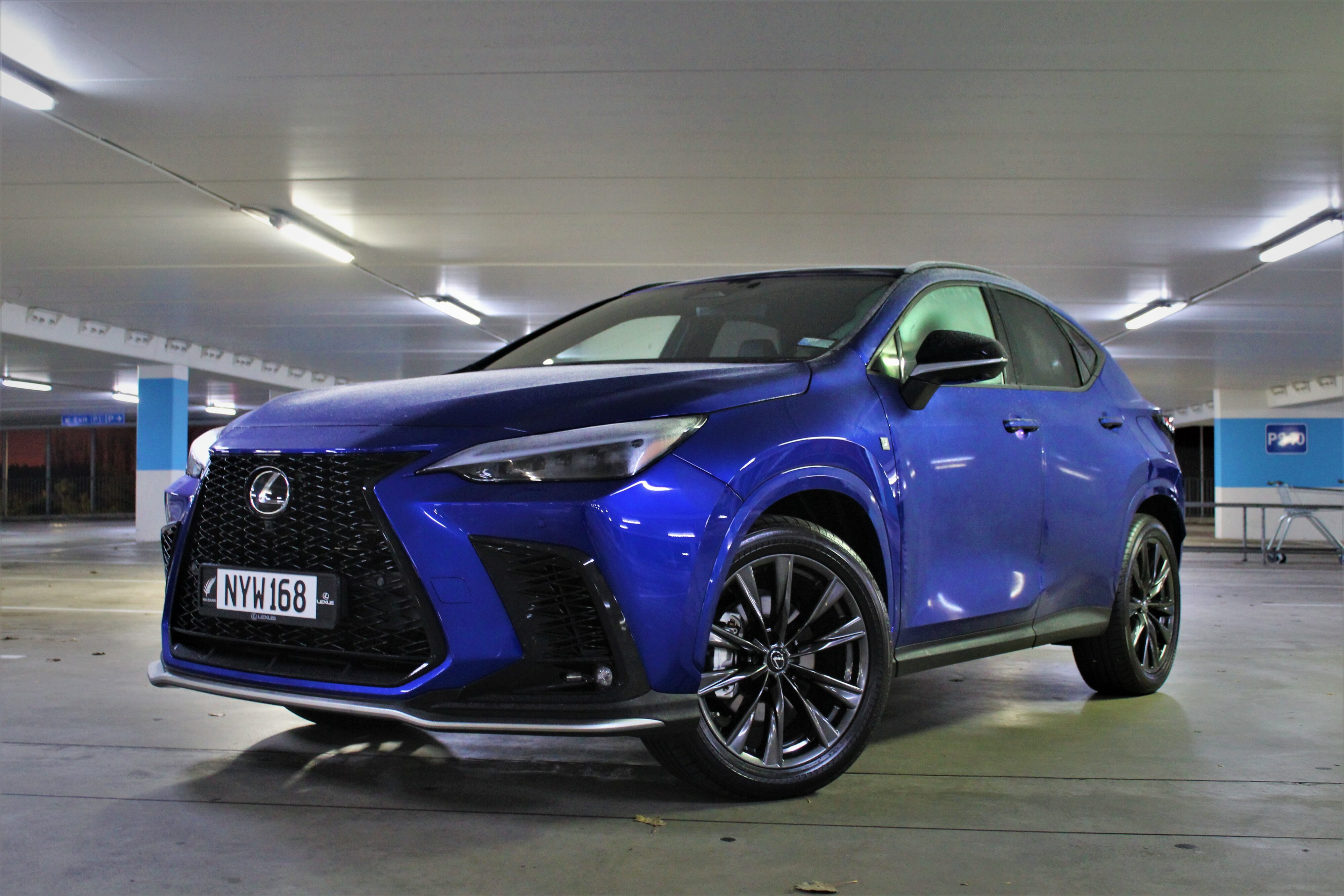 The first of these changes is the incorporation of a plug-in hybrid variant alongside conventional hybrid versions. The new NX is also hybrid only, with no solely petrol versions on offer. This is all part of Lexus aiming to have 95 per cent of its range to be electrified in some way by 2024.
The NX family consist of the entry level NX350h FWD HEV at $92,700 plus ORC, the mid rang NX350H Limited AWD HEV at $101,900 plus ORC and the flagship plug in NX 450h+ F-Sport PHEV at $107,900 plus ORC.
Standard is a new 2.5L four-cylinder engine mated to battery pack giving 179kW of power, up 23 per cent over the outgoing NX. However, my test car, the flagship NX450h+ F-Sport gets a 134kW/270Nm front electric motor, a 40kW/121Nm rear electric motor, and a lithium-ion battery with 18.1kWh on tap as well as the 2.5L petrol four pot. Total grunt is rated at 227kW, in other words, it's the gruntiest NX yet.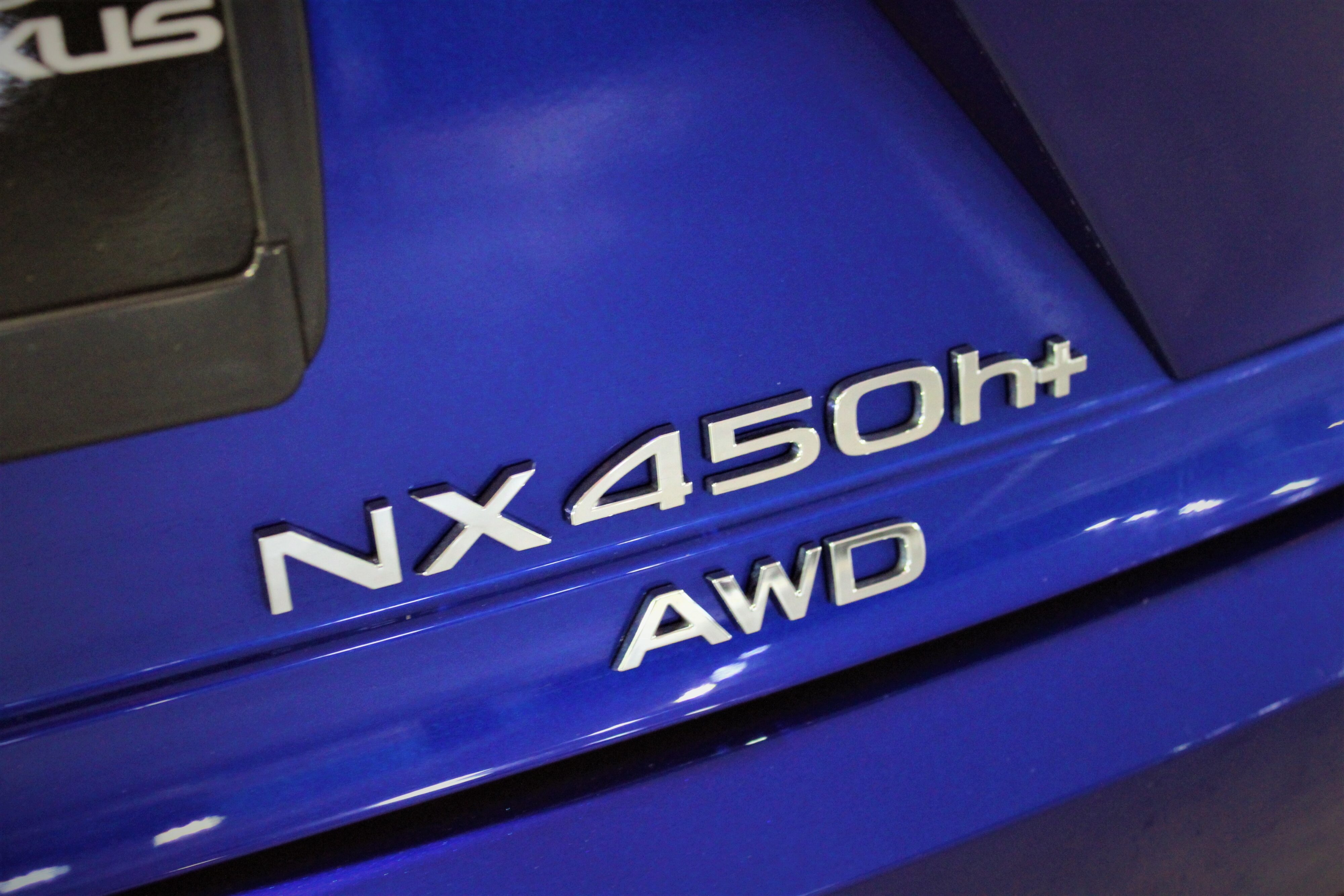 Zero to 100km/h is dealt with in 6.3 seconds while churning out 29g/km of CO2 and returning a miniscule 1.3L/100km. Lexus claim the NX450h+ F-Sport is capable of travelling up to 87km on electric power. Also, utilising an AC charging set up will give you a full battery in two hours while an overnight charge by way of a conventional three-point plug will take eight hours.
Underneath the new NX is longer, wider and higher than before. This is down to the new GA-K or Global Architecture K platform. Its 25mm higher, 20mm longer overall and the front and rear track has increased by 25mm and 45mm. With those new underpinnings, the wheelbase is also longer by 30mm and larger alloys can be fitted, in this case 20-inchers.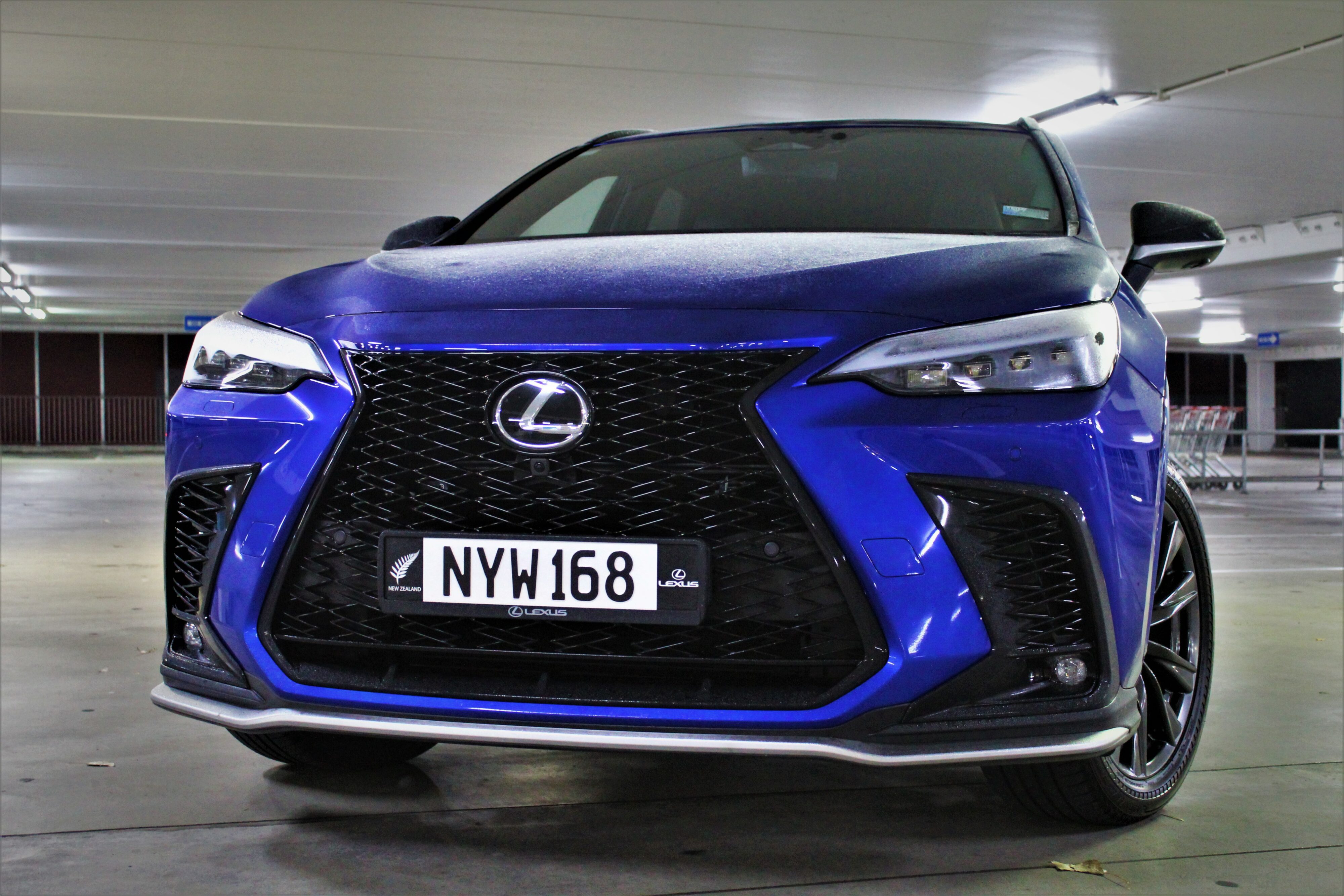 The design has been overhauled too. It seems to resemble an RX in some ways but the new spindle grill, reduced rear overhang makes it unique. The biggest change is to be found at the rear with the new NX getting a full width blade LED light bar similar to what we see on the UX. The old Lexus emblem we have come to expect has been replaced with brand letter instead which gives the NX a more contemporary and forward-thinking look.
Being the F-Sport, Lexus have thrown some more sporty cues at it including a black mesh grill, blacked out alloys, black side skirts and wing mirrors. The fact my test car was a brilliant shade of blue gave the F-Sport even more presence. It is quite cool when you have a luxo SUV like this in a loud colour.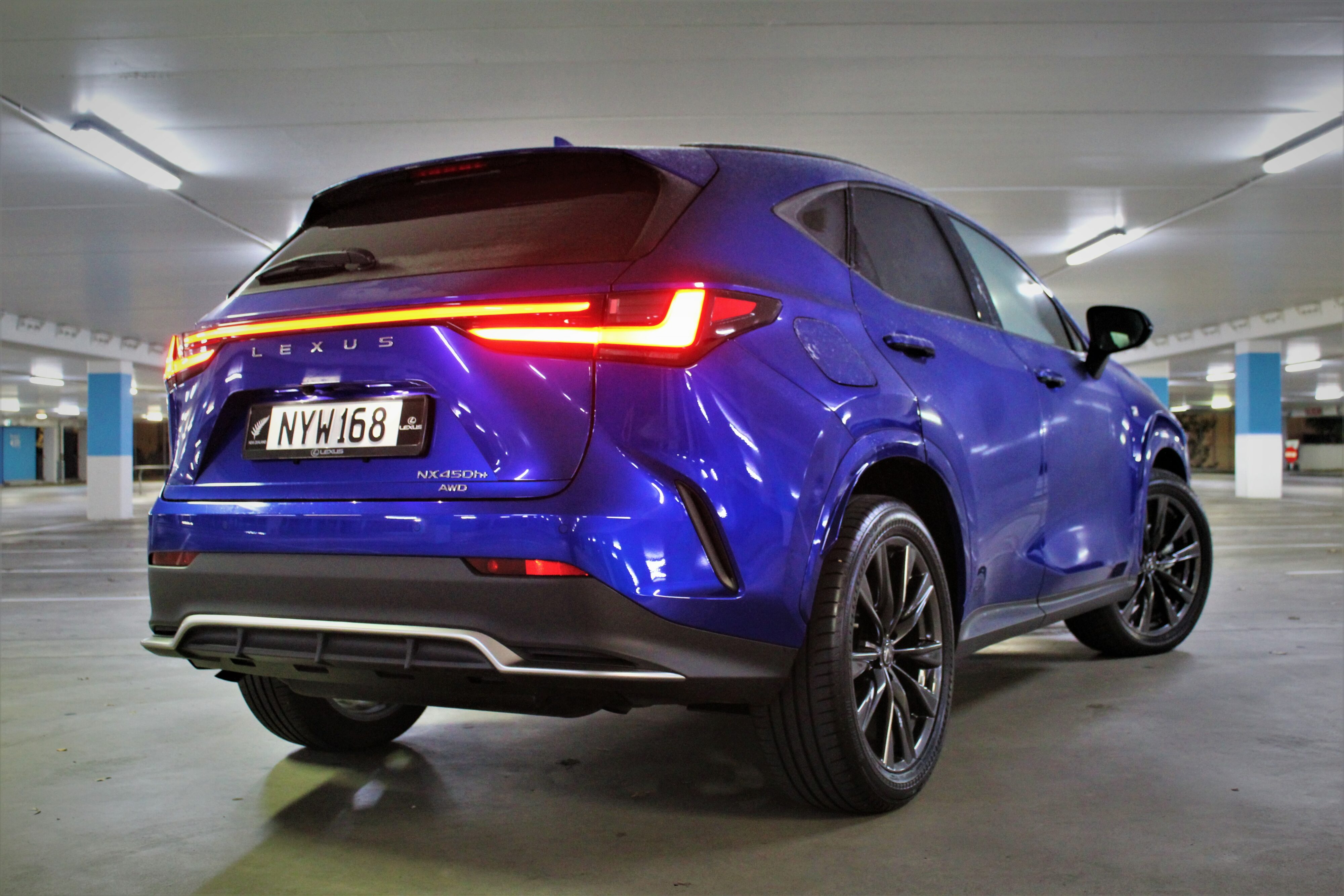 While the exterior has been tweaked to reflect where Lexus is heading from a style point of view, the inside has been given more of a makeover. The most obvious aspect is the new 14-inch touch screen multimedia display which is now standard across the range. That's right, that infuriating touch pad has been laid to rest, mind you, so has the CD player. No more Miles Davis on disc while out on a road test here.
Anyway, back to that infotainment system. It is very intuitive and probably one of the slickest looking systems around. It also features a new voice recognition feature for the drive to operate the sat nav, Bluetooth and other tech features. Much like what you find in Mercedes and BMW, you just say "Hey Lexus" and go from there.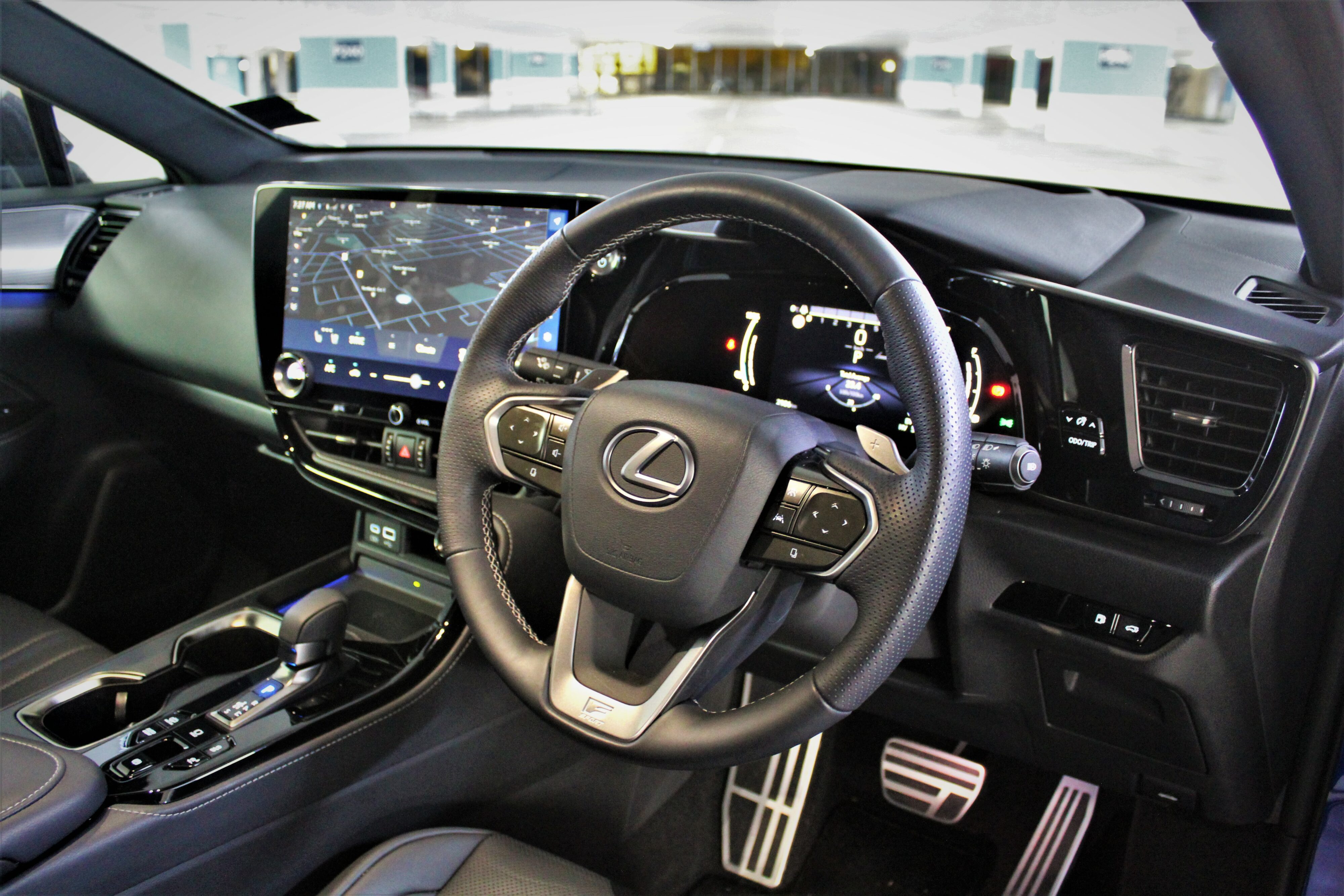 Minimalism is also the name of the game with the Japanese Tazuna Concept inspired interior featuring less buttons and switches. How many? Well, there are 45 now compared to the previous models' 78 which is a serious reduction in switchgear. What switchgear there is quite driver focused which leaves everything in easy reach.
The steering wheel features new touch sensitive buttons which when touched are displayed on the HUD which is pretty cool, though when selecting the next track on Spotify, you have to select the button twice for it to respond which quickly became annoying. Clawing back points is the new LCD instrument cluster which is also very clear and concise.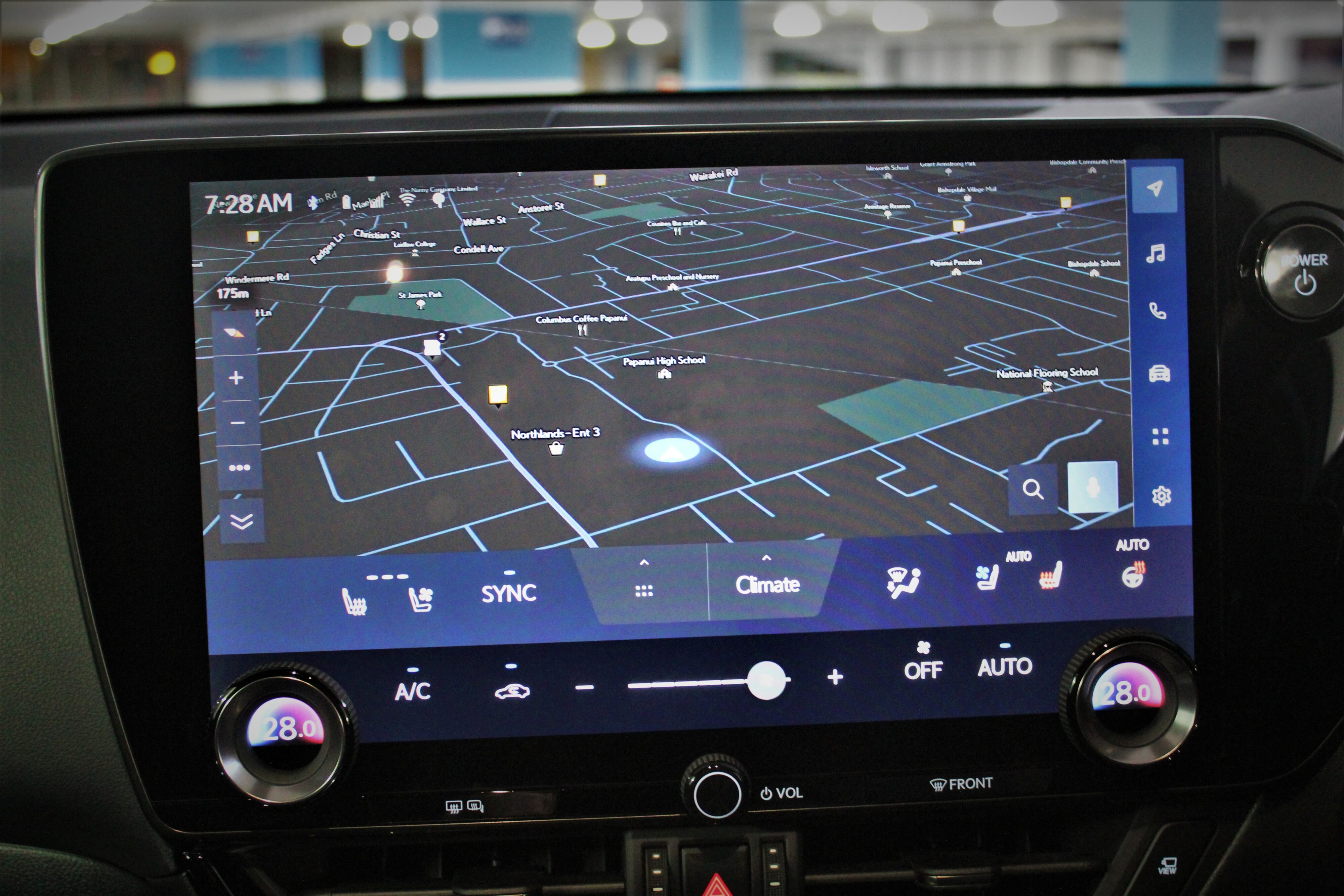 The F-Sport gets F-Sport embossed heated and ventilated leather sports seats with 10-way electric adjustment. Also present is an F-Sport sports steering wheel and aluminium pedals. Like the Limited, the F-Sport gives you the option of 64 possible colours for interior ambient lighting. I did have a wee play with this function but stopped after I realised there are only so many hours in the day.
A fully upgraded safety suite forms a big part of the NX's on-board tech. There are new features like Intersection Turn Assist in the Pre-Collision System, Lane Trace Assist as part of the Dynamic Radar Cruise Control, Advanced Park Assist, and e-Latch touch door handles which work with the Safe Exit Assist System. The latter works in conjunction with Blind Spot Monitor. Basically, if the NX detects a cyclist in your blind spot, it will prevent you from opening the door thus avoiding an accident.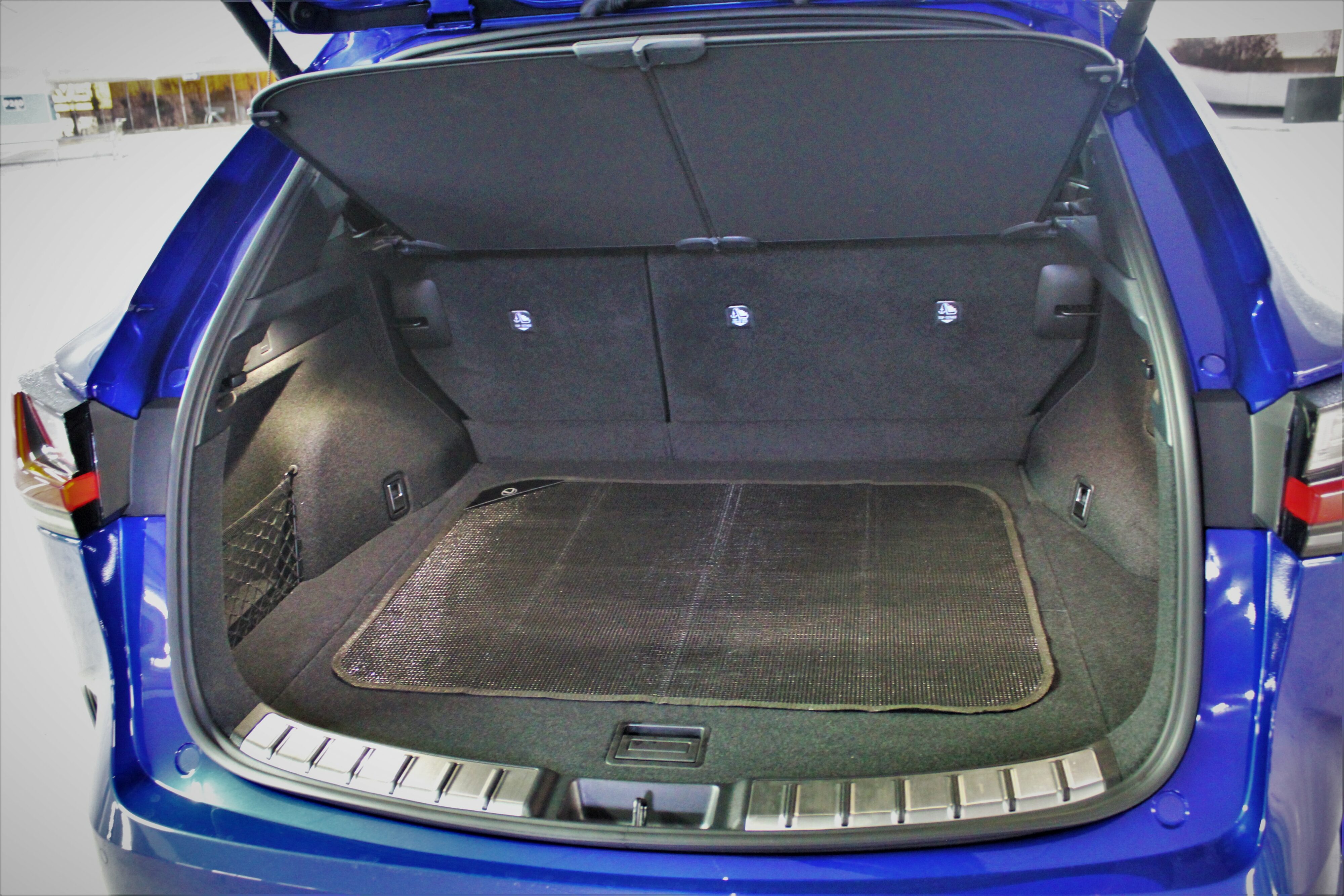 Lexus have also maximised available space. Take the wireless phone charging for example. Located below the dual zone air con controls, it also doubles as a sliding shelf which when retracted, reveals a cubby hole for storage. Clever. The factory sound system is pretty decent, but if you want the Mark Levinson 17 speaker system with 1800w amp, then go for the Limited, but you won't get the PHEV combo.
Rear accommodation is generous and the leather seats are very supportive. Boot space is rated at 520L and thanks to that extra girth, folding the second row flat gives you a hefty 1415L of space to haul whatever, within reason that is.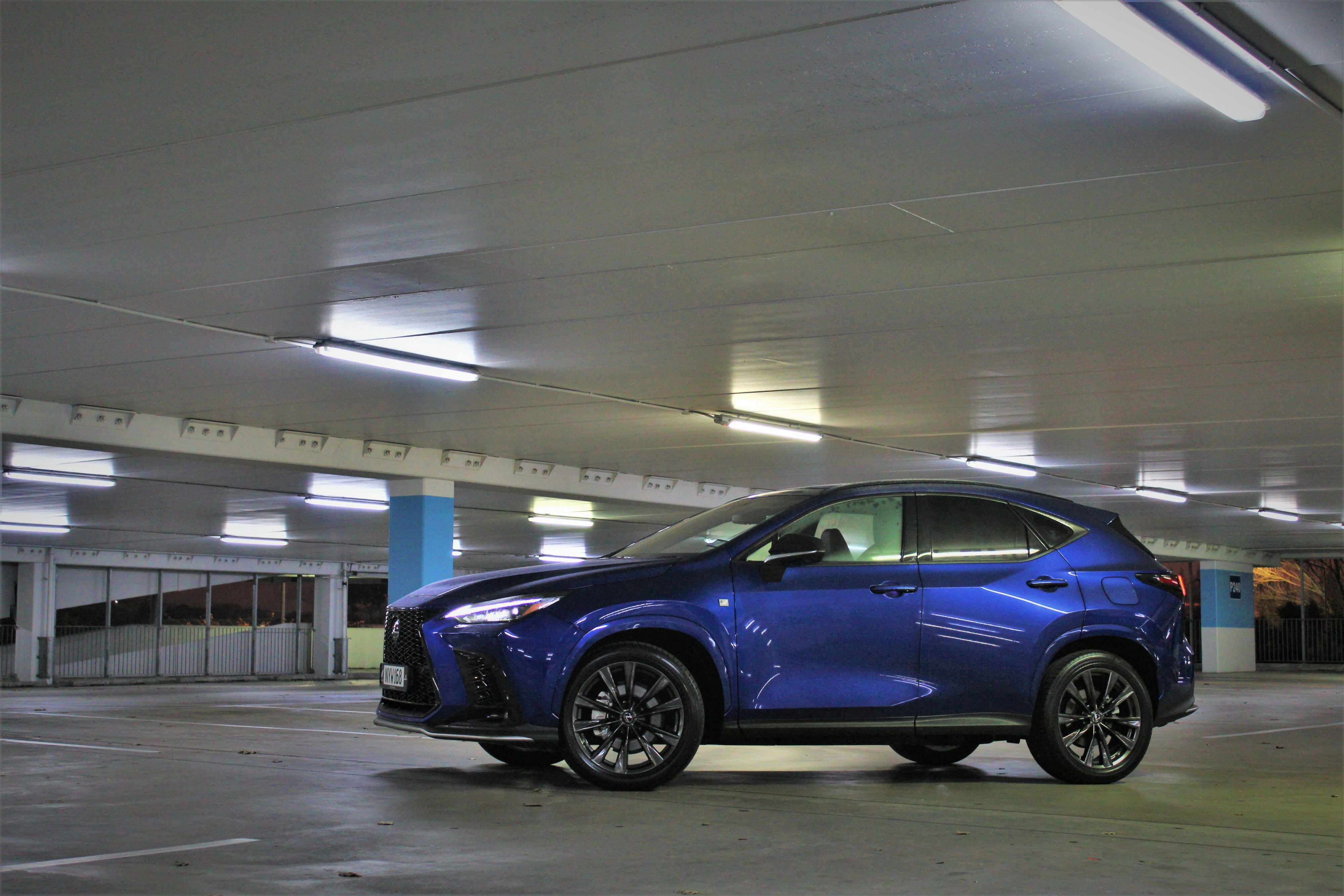 Getting moving on electric only mode and despite weighing in at a snip over two tonnes, those electric motors channelling the power from that 18.1 kWh battery is more than adequate. The NX moves with plenty of pomp and ceremony. Switching between electric and petrol power is doddle by way of the mode select button next to the LC500-esque gear lever. "Hold" allows you to retain what charge you have left for later, or Charge gives the battery a rest while you engage the petrol engine which in turns charges the battery back up again.
There is also an "Auto" mode which gives the NX the ability to discern whether or not go electric or not, depending on your driving style at the time. Talking of one's driving style, the drive mode selector has been relocated to below the air-con controls from up on the instrument pod.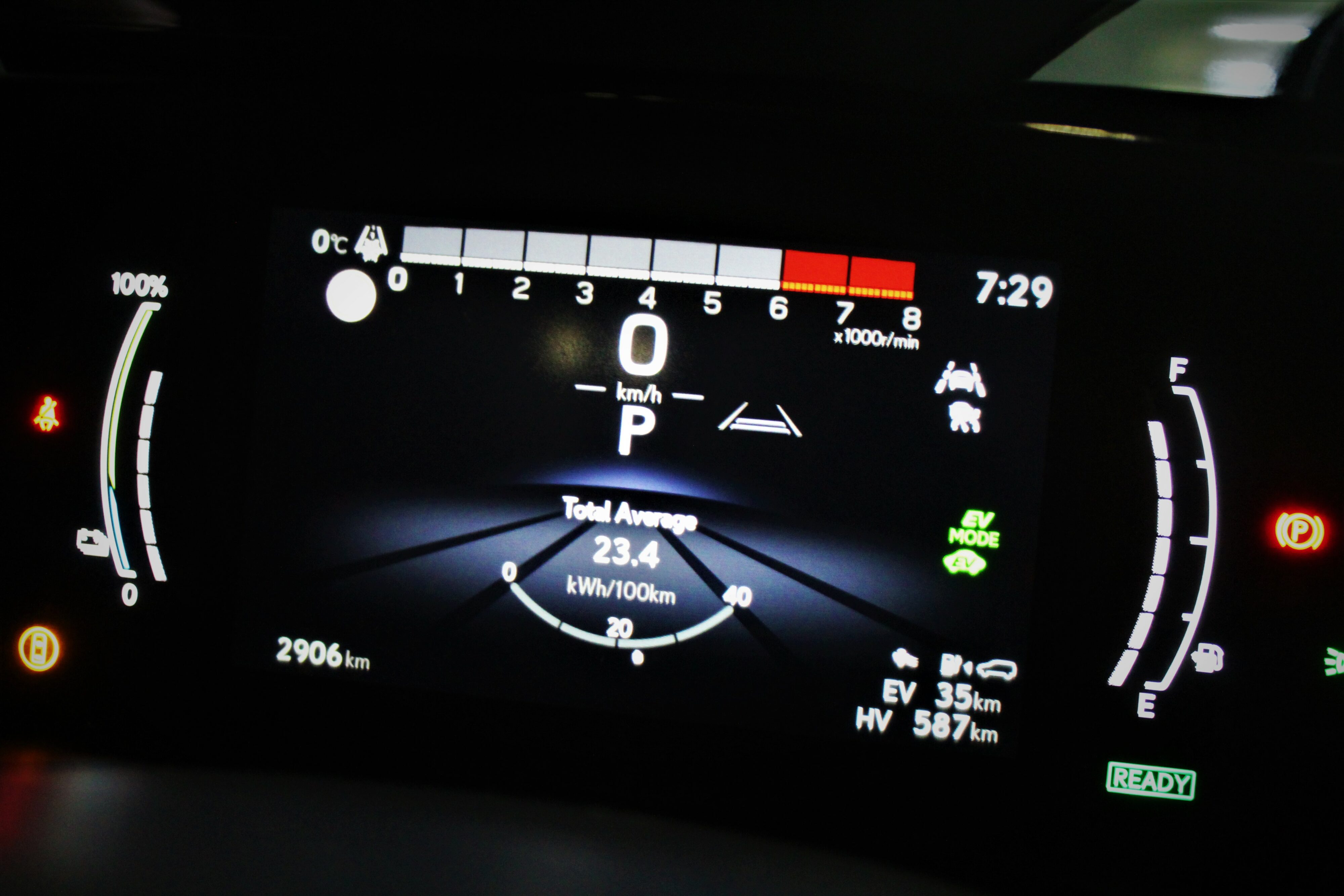 It is less awkward to use and scrolling through Normal, Sport, Sport Plus and Eco modes are is far more intuitive. There is also trail mode and down hill descent control, though I reckon the only off roading most NX buyers will undertake is their gravel driveway or a jaunt to Mt Hutt in winter.
My time with the NX certainly felt like a polar winter with temperatures as low as -4 in parts of Christchurch. In these icy conditions, the NX takes it all in its stride and there is plenty of grip to be hand. There is far less body roll in the corners, its not a pin-sharp sports car but for a luxury SUV cruiser like this, it manages well.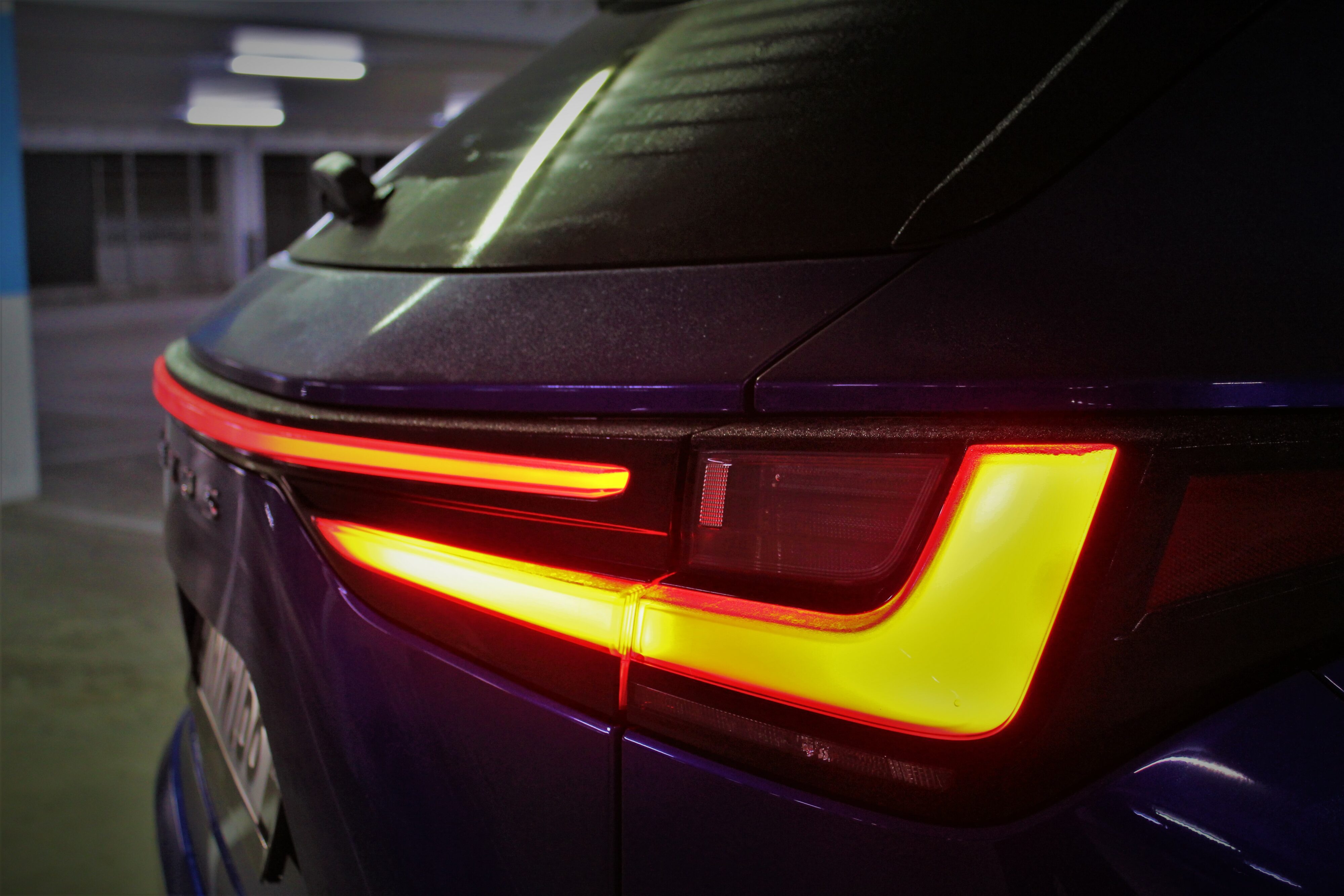 Its 227Nm of torque, identical to its power output funnily enough, is evenly spread every time you give it what for. It is lively in Sport mode and Sport Plus, especially the latter. Its happy place is on the great wide open of SH1, or any motorway for that matter. Setting the adaptive cruise and lane keep assist just so, it's a grand mile muncher.
The changes made to the NX have really brought the model forward. It actually feels like its two generations ahead of the last, not just one. I am yet to sample the base NX350 HEV and Limited but hope to do so over the coming months and see how they can compare.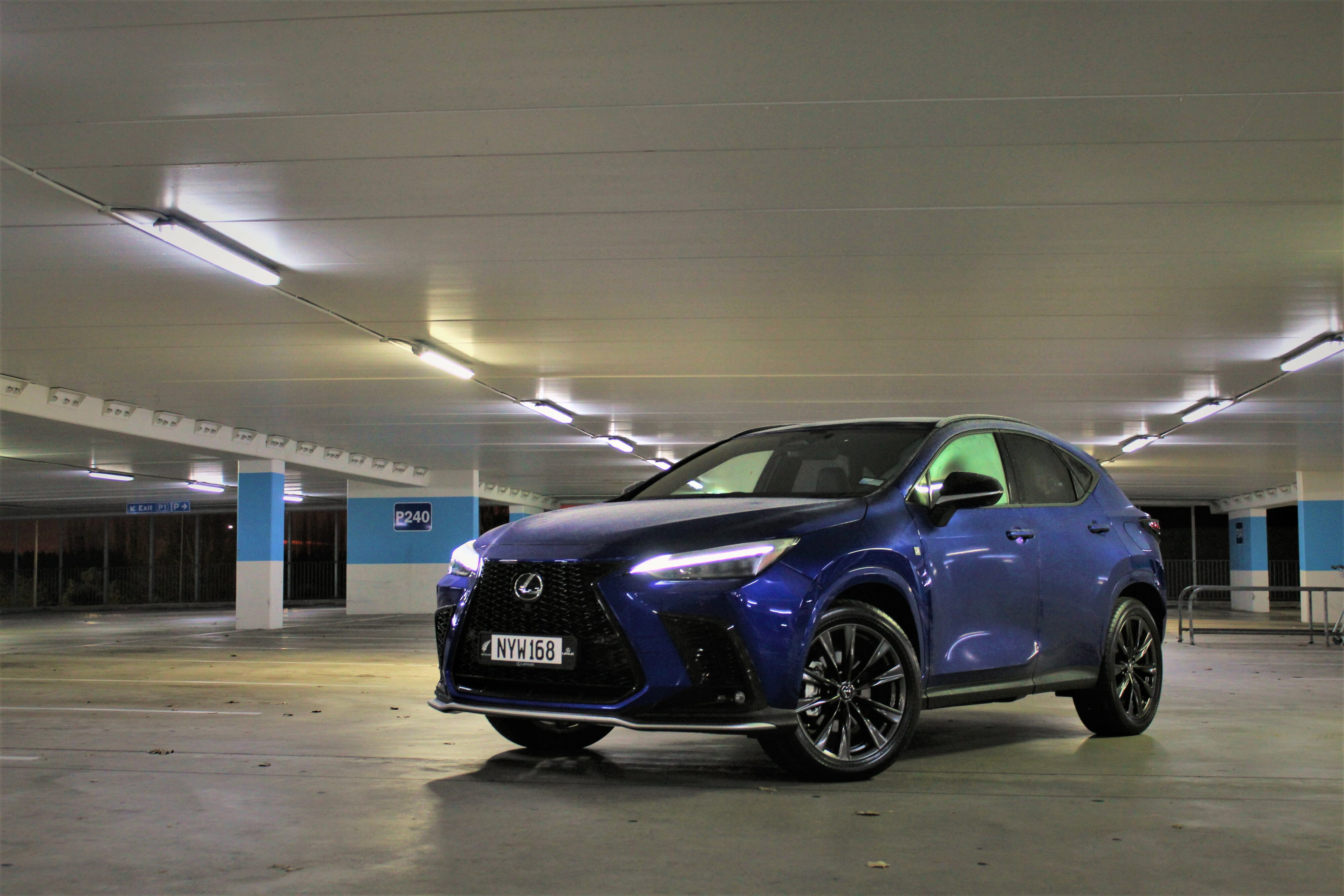 The NX450h+ F-Sport PHEV is a very impressive package from many aspects, despite the odd ergonomic eccentricities. Its clever, forward thinking and very capable in almost everything, much like that aforementioned bald-headed DC Comics villain, though certainly not evil. Time will tell of this Lex succeeds in utter domination of this segment, but if this is a sneak peak of what is to come from Lexus in the future, then bring it on.
RATING: 8/10