Jaguar's engineering team have made an amazing breakthrough while working with Pramac on a zero emission storage unit powered by old I-Pace batteries. Called an 'off-grid battery energy storage system' or 'ESS' for short, the mobile power unit is charged purely by solar power. This is then stored in batteries from one and a half Jaguar I-Paces.
The purpose of this is to be an energy source when access to electricity is poor or unavailable altogether. ESS has been used by the Jaguar Formula E team most recently to power their extensive suit of diagnostic systems and to supply backup power to the pit garage! The company's aim with this programme was to demonstrate their 'race to road to race' cyclical technology.
The flagship version of ESS is currently available with a capacity of 125kWhr and can power a regular family home for a week! Jaguar's forward thinking with these batteries is incredibly impressive. All power units have an 8 year or 160,000 kms warranty where the battery must retain at least 70% of charge. Eventually, when the battery does reach the end of its life, it is 95% recyclable!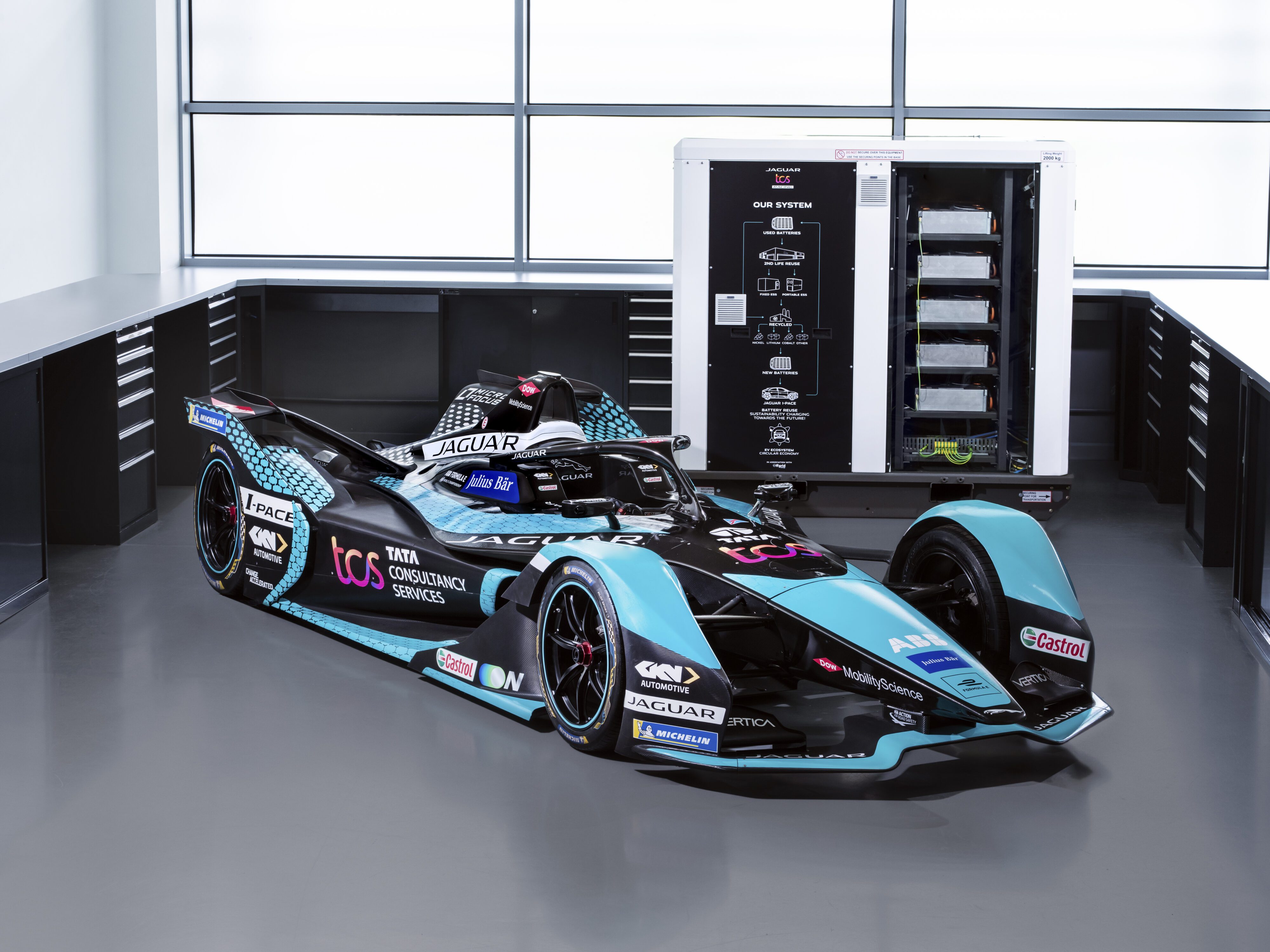 With tech like this, Jaguar have a very exciting future ahead once they become a luxury electric brand in 2025. We can't wait!
Thanks for reading! For more car news and reviews, check out Tarmac Life.
Words by Matthew D'Souza, pictures courtesy of Jaguar Media.