Hyundai today added a second model to its IONIQ fully electric sub-brand. Described as an "electrified streamliner", the IONIQ 6 takes inspiration from the Hyundai Prophecy concept to showcase an aerodynamic silhouette.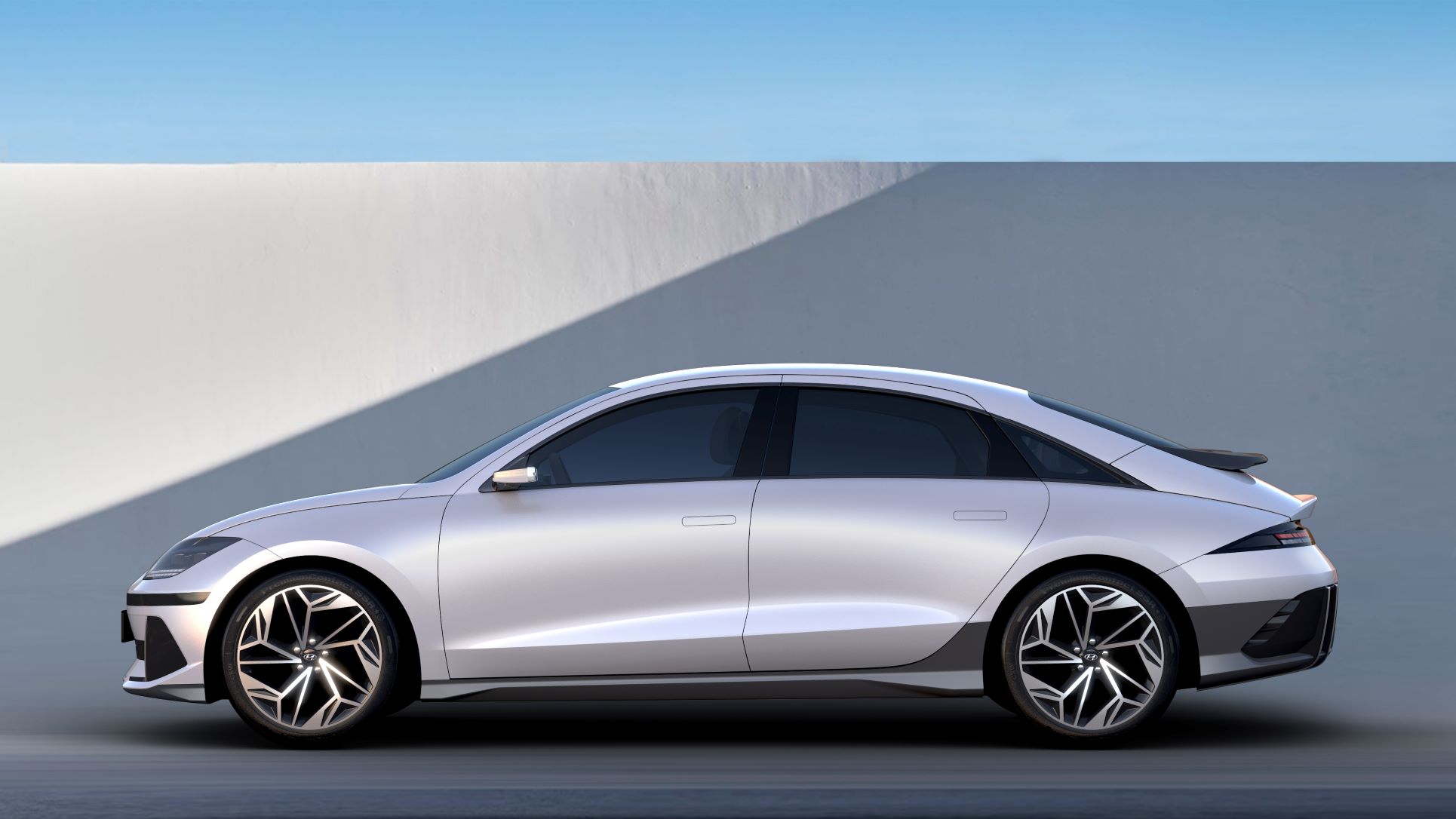 Engineers and designers worked closely together to create the "mindful cocoon" shape of the car. The 6 has been described as "human centric" with the interior made to be as spacious as possible despite the steeply sloped roofline. Following the approach of a chess board where each piece has its own distinct shape, Hyundai have create the IONIQ sub-brand where the 6 bears no resemblance to the 5 but is still instantly recognizable within the family.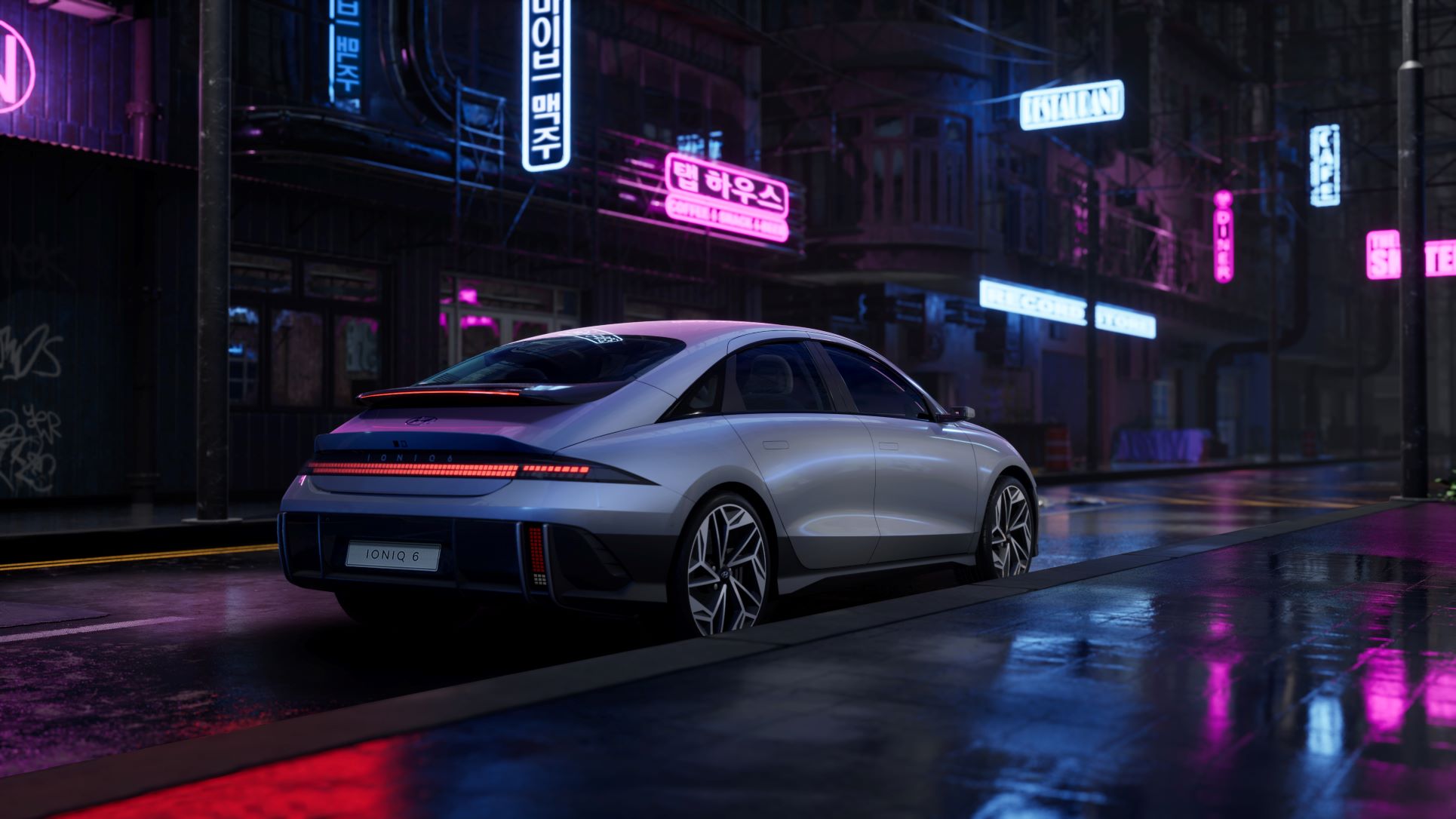 With a drag coefficient of 0.21, the IONIQ 6's achievement was aided by a low nose, air flaps at the front, slim digital mirrors and more. The boat tail structure and rear wing spoiler further help with the astonishing figure. The rear wing mounted stop light creates a unique pattern when the brakes are applied. And the party doesn't stop there! The 6 includes over 700 Parametric Pixels all over the car. Headlights, rear taillights, garnishes, sensors and the centre console indicator all make use of these pixels.
Hyundai's new 'H' badge also adorns the front and rear of the IONIQ 6 and it's not the only new badging on the car. Previously, the IONIQ 5 featured 4 dots on the steering wheel, these are now illuminated and help the driver communicate with the car on the 6. Sustainability was also top of mind when building this car as the exterior uses recycled pigment paint from end of life tires and a bamboo charcoal pigment paint as well. On the inside, seats can be made from either eco-process leather or recycled PET fabric which is also used in the headliner and the carpets which are made from recycled fishing nets.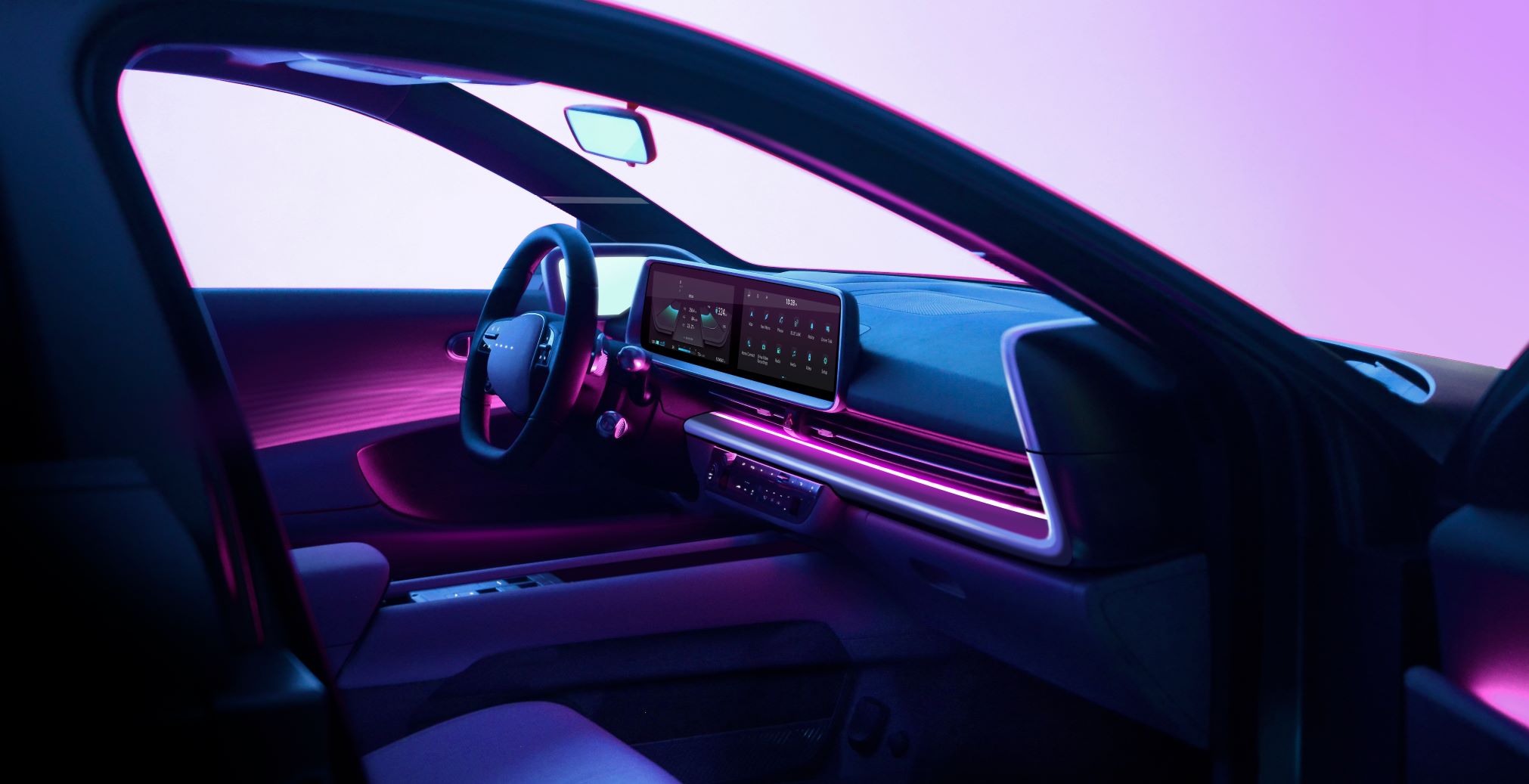 A 3D film has been displayed around the world to mark the launch of the car, you can view it in K-POP Square in Seoul, Piccadilly Circus in London or the Big Kahuna in Times Square. The world premiere takes place in July 2022 and is when Hyundai will announce specifications for the IONIQ 6.
Thanks for reading! For more Hyundai news and reviews, click here.
Words by Matthew D'Souza, pictures courtesy of Hyundai New Zealand.