What is it with 911s these days? Every five minutes it seems prices of a used air cooled 911 are rising to the point that soon there will be no G series air-cooled 911s from the seventies and eighties for sale anywhere in New Zealand for less than $100k. If you intend to bag a Porsche 911 for that sort of money, then you could just as easily get one which is more up to date, it just won't be air-cooled.
If you are after a sports car which can still keep pace with its modern contemporaries and is capable of thrilling you on a daily basis, then a 997 could well fit the bill. To see how this popular chapter of the Porsche 911 saga has held up over the years, Archibalds Porsche gave the keys to this very tidy 2006 997 Carrera 4S.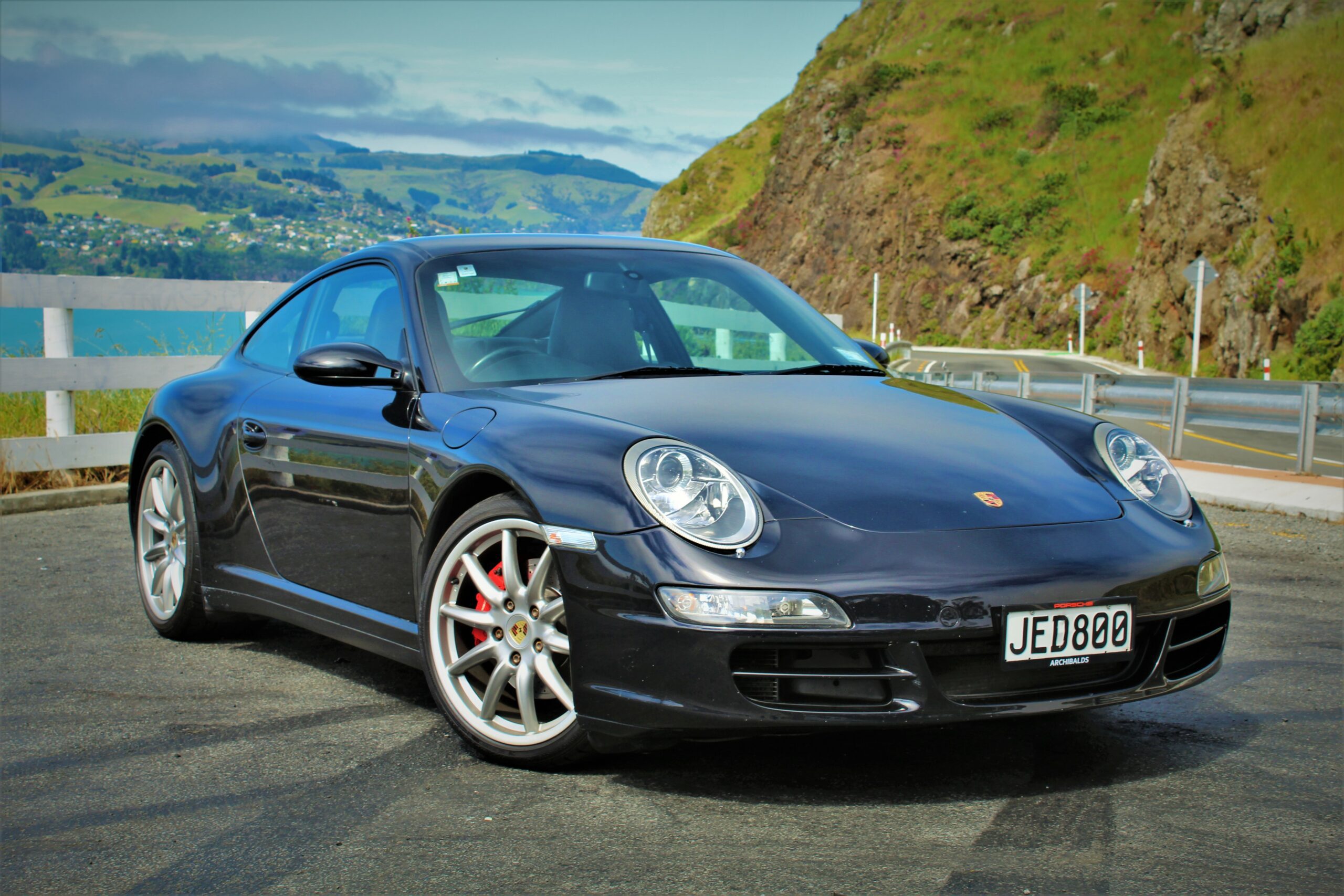 When Porsche lifted the covers off the 997 in 2004, there was much rejoicing. Contrast that to the revealing of the 996 where instead was much wailing and gnashing of teeth by Porsche purists. This was largely down to those "fried egg" headlights and that first switch to water cooling. After those purists became alright with the latter of the two, they were still not completely sold on the former. So, the 997 was a breath of fresh air and remained in production till 2013, undergoing a number of engineering and stylistic tweaks along the way.
Now, Porsche being Porsche, the 997 came with a plethora of different variants. While most lusted after the Turbo, GT3, GT3 RS and even the limited run GT2, it was the 2WD and 4WD versions of the Carrera S which became the biggest sellers. They provided easily enough get up and go for most mere mortals. This brings us back to the $89,990 C4S 997 you see here.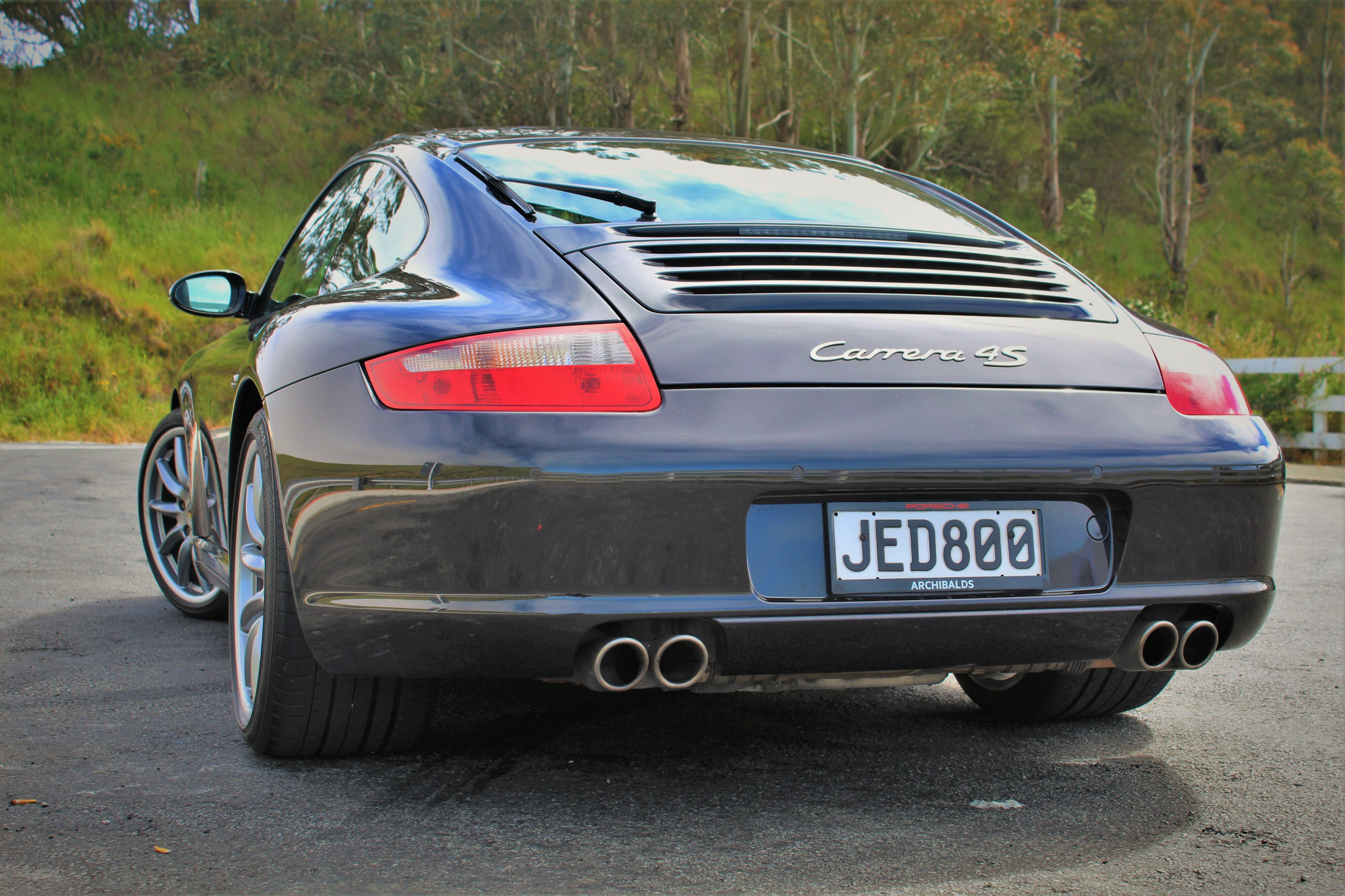 Confession time. I had never actually driven an 997 911 prior to this one. I have heard a barrage of praise by Porschephiles over the years so let's say one's hopes were pretty high.
This Basalt Black Metallic example may have ticked over 106,000km since leaving Stuttgart in 2006, but upon getting up close for the first time, you would think it was closer to 106kms. Its pretty mint. The 997 is one of those cars which still looks modern today. It retains the classic, or dare I say, "iconic" 911 silhouette but has aged so well it barely looks four years old let alone 15.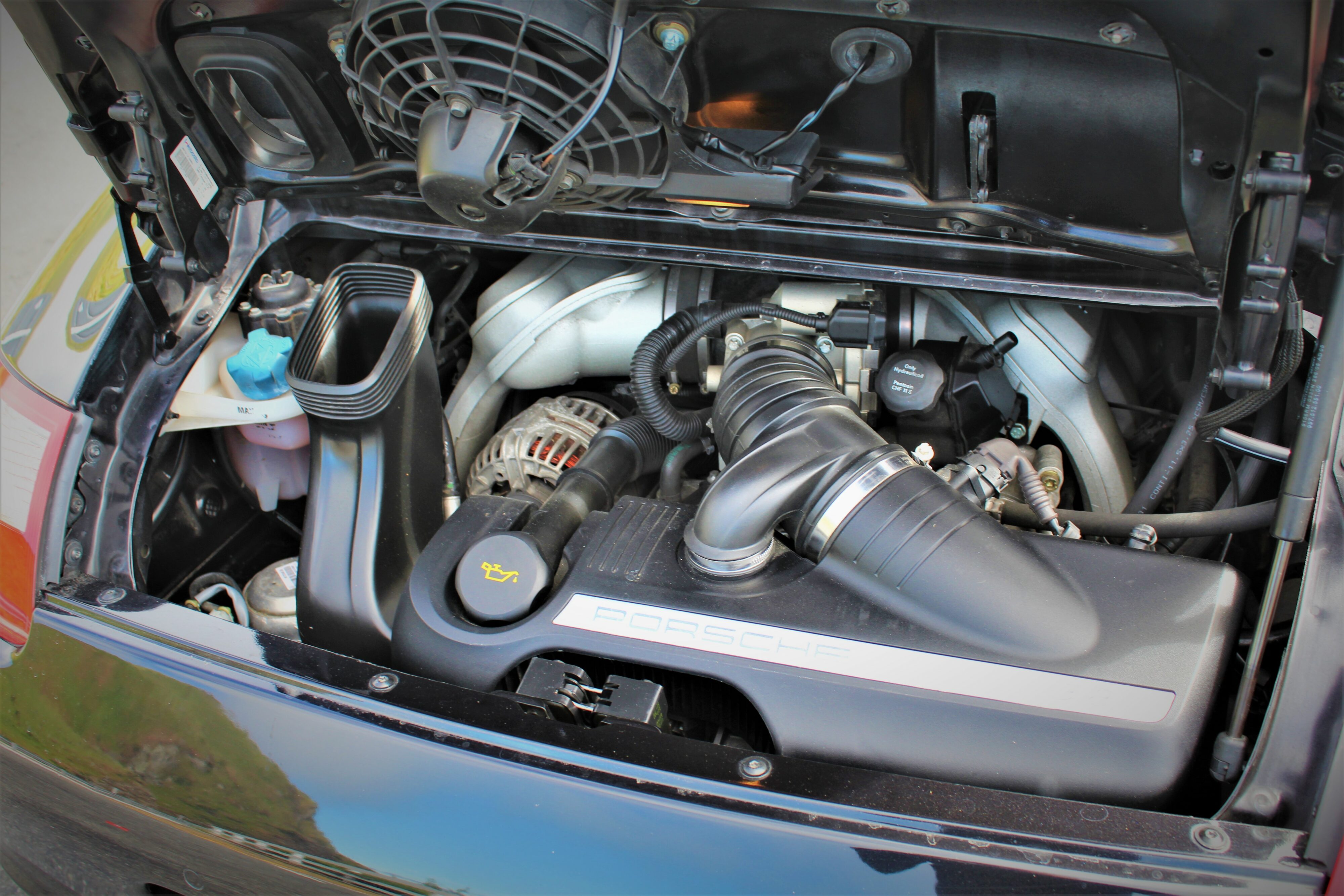 Under the bonnet, or boot in this case is that 3.8L water-cooled flat six engine. Porsche rated power at 256kW and torque at 400Nm. This was 21kW hike over the standard Carrera thanks to an increase in displacement (the standard Carrera came with a 3.6L six). You also got niceties like 19-inch GT alloys, uprated brakes, a sports exhaust and sports suspension with adjustable dampers.
Put this all together and the 997 C4S was also good for a top whack of 288km/h and could reach the national New Zealand open road limit in 4.8 seconds. That is still relatively brisk even for today. This particular car gets Porsche's five-speed Tiptronic S transmission.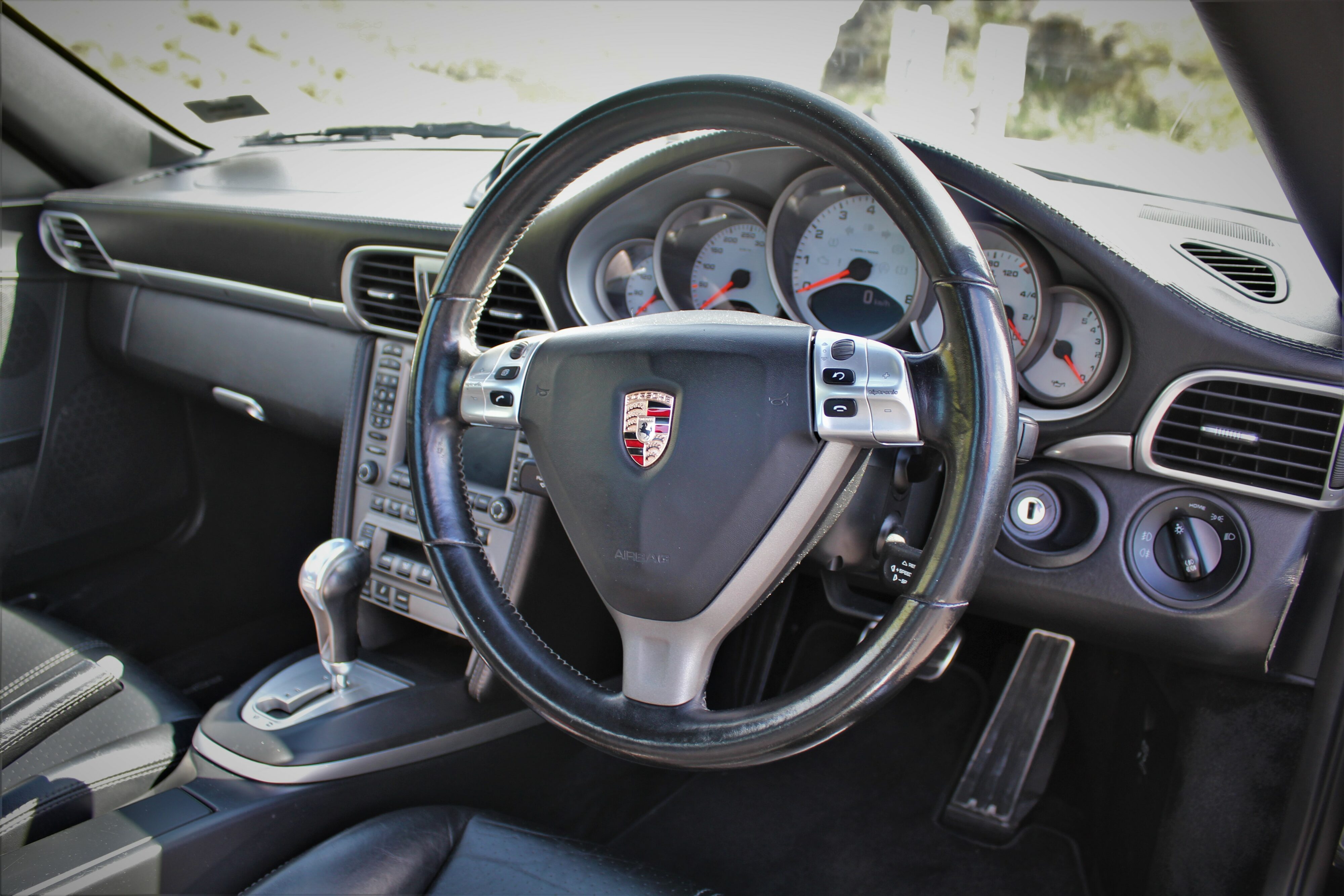 Lower yourself inside and you come to realise this 997 has just about every single option boxed ticked. Stuff like adaptive sports seats, Porsche embossed leather sports seats, Sport Chrono Package with the now familiar dash mounted analogue stopwatch, sunroof, Alcantara roof lining, cruise control, multifunction steering wheel, heated leather seats, parking sensors, Porsche Active Suspension Management which allows you firm up the dampers in sport mode and a rather good Bose stereo system.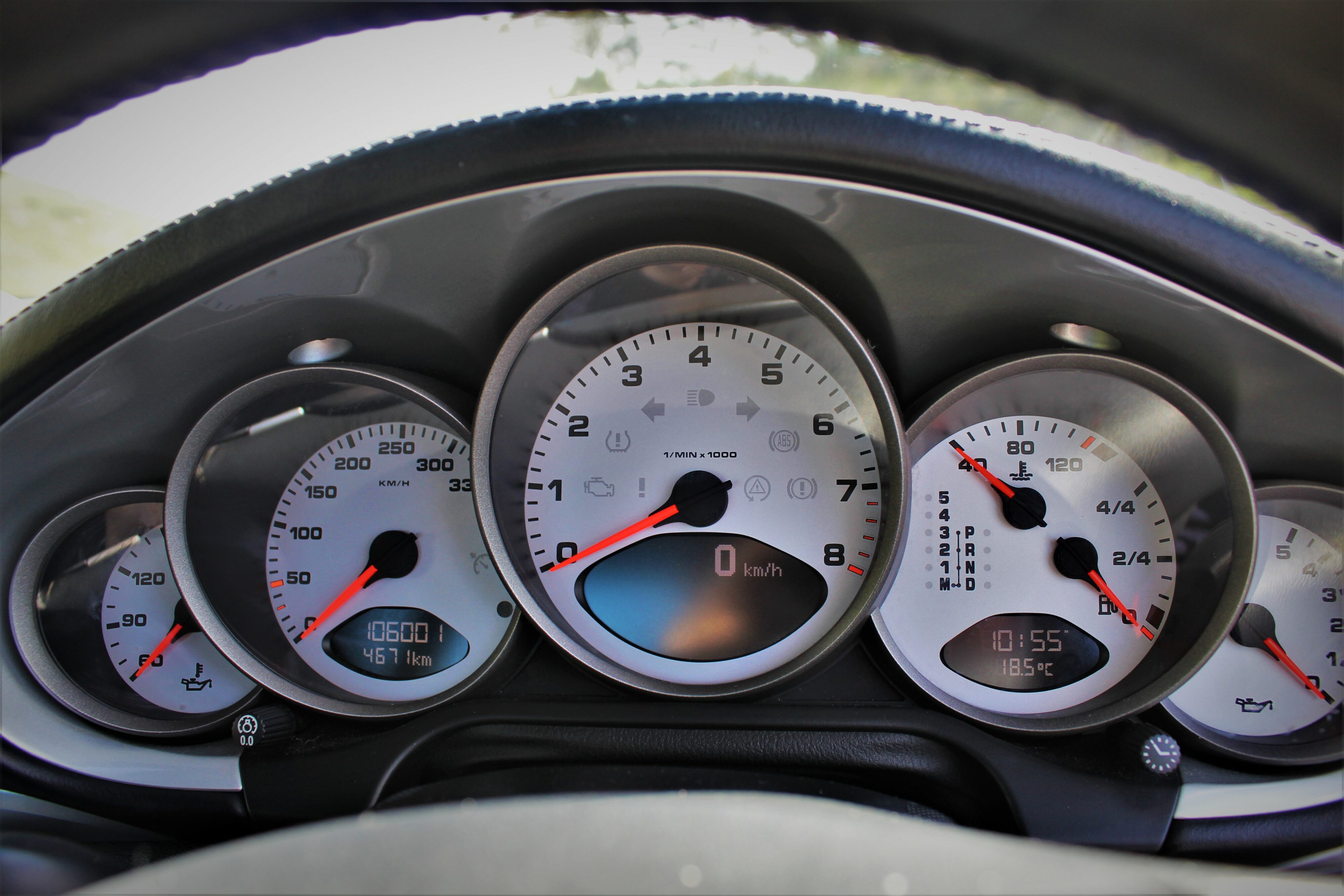 However, the best noise comes from turning the key and letting that flat six sing. At idle you get that distinctive flat six mechanical throb unique to nearly all 911s of the past. It is refreshing to once again drive a sports car which champions mechanics over trying to blind you with the latest technology. The focus should be on the drive and the 997 can still deliver on that front.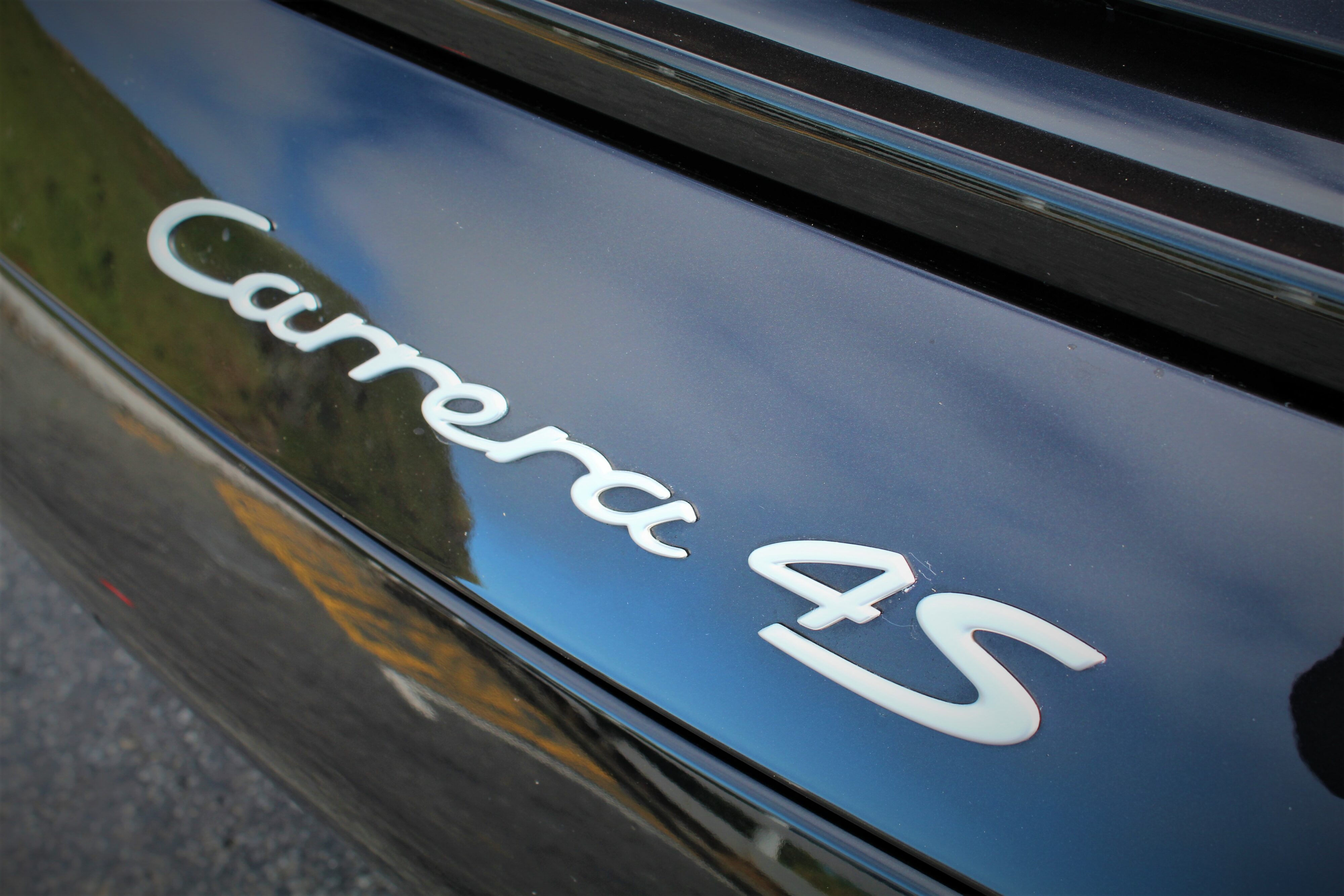 At cruising speed, the 997 can still do the day-to-day driving well. You do sit quite low as you would expect, but not so low that you gouge your nose going over speedbumps or up driveways. The 911 has always laid claim to being a super sports car you could use on a daily basis and the 997 excels at this. Visibility is good all around and that power is very manageable. Ride comfort is above average, but this was never supposed to float like a luxury barge.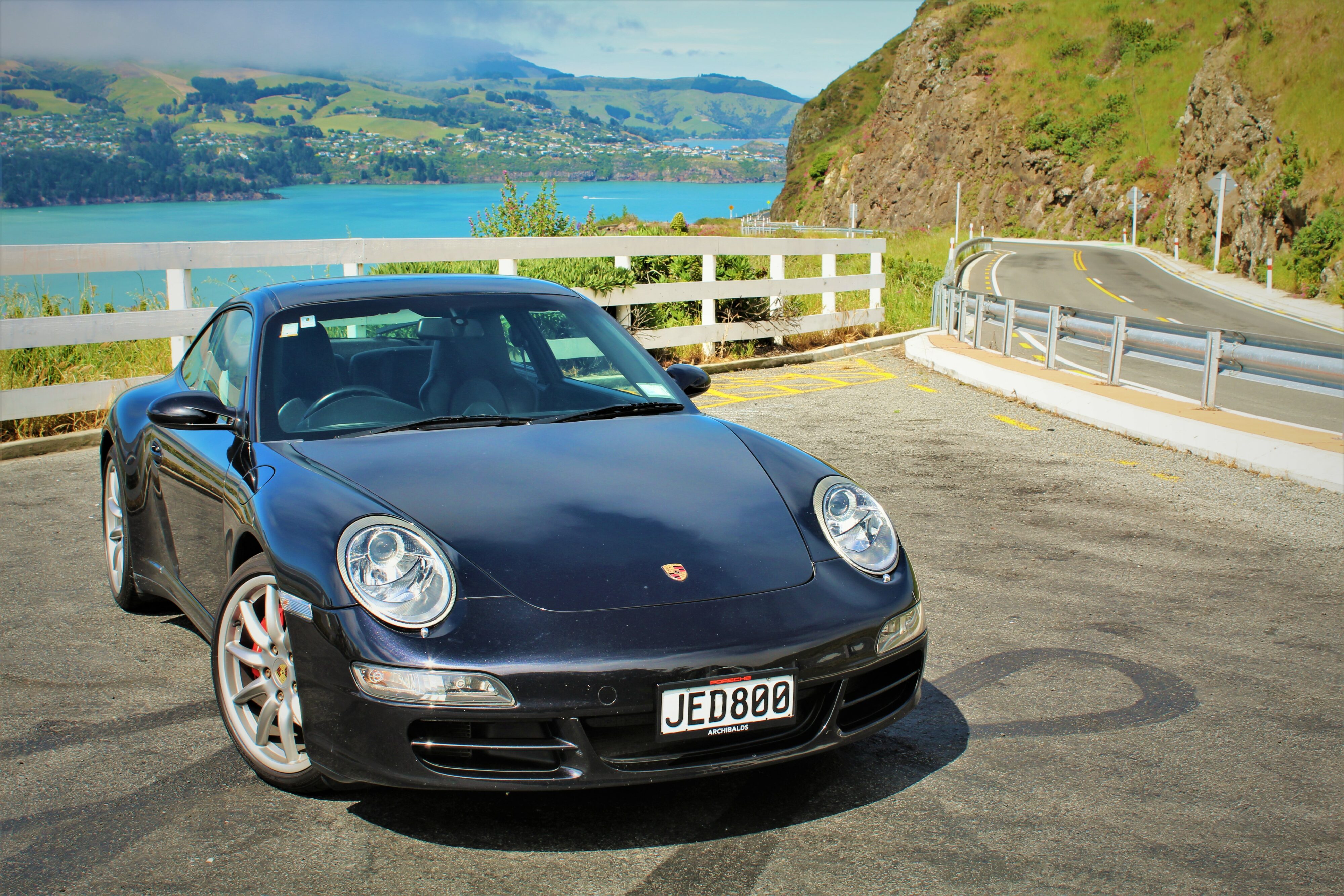 What I was dying to do was get away from inner city commuting and release the 997s shackles. Once a suitable road was found, sport mode was selected and the fun began. Build up the revs 6,000 and that burble becomes a bark, then above 7,000rpm, that flat six changes in note. It now emits a deafening bellow which resembles a choir of stray dogs all snarling in unison. The shackles are well and truly off, but while this Porsche has bite, it won't bite back.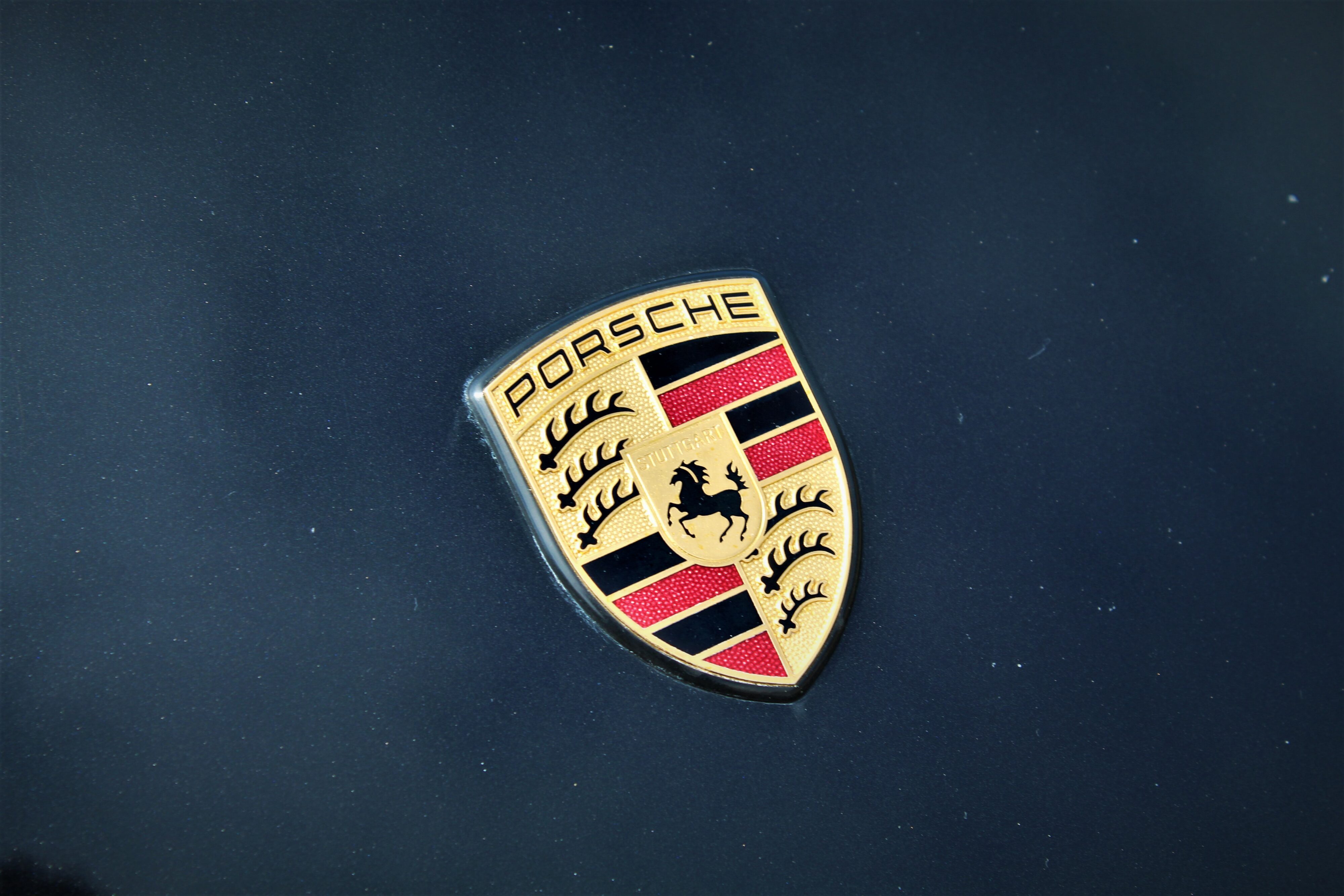 Thanks to that 4WD system and traction control, you can carry pretty decent speed into each corner. Once around you can get back on the power quickly, ride that wave of torque and junkyard dog soundtrack and repeat. While you can just leave it in automatic and let it have its head, shifting up and down via the buttons on the steering wheel is recommended. Obviously, I would love to have had a six-speed manual but for what it is, that tiptronic box did the business well.
I'd say if you peel back the lineage of the 911, I reckon the 997 is probably one of the greatest hits of the modern era while still harking back to why people love 911s in the first place. It really is a great example of an icon which needs no introduction for people who love a good drive.