Oliver Heilmer has been Head of MINI Design since 2017 and has over two decades of experience within the greater BMW group. However, we caught up with him recently at the unveiling of the new Mini concept Aceman where he freely shared his considerations of Mini's 'disruptive' past, his vision of the future and the processes they'll use to get there.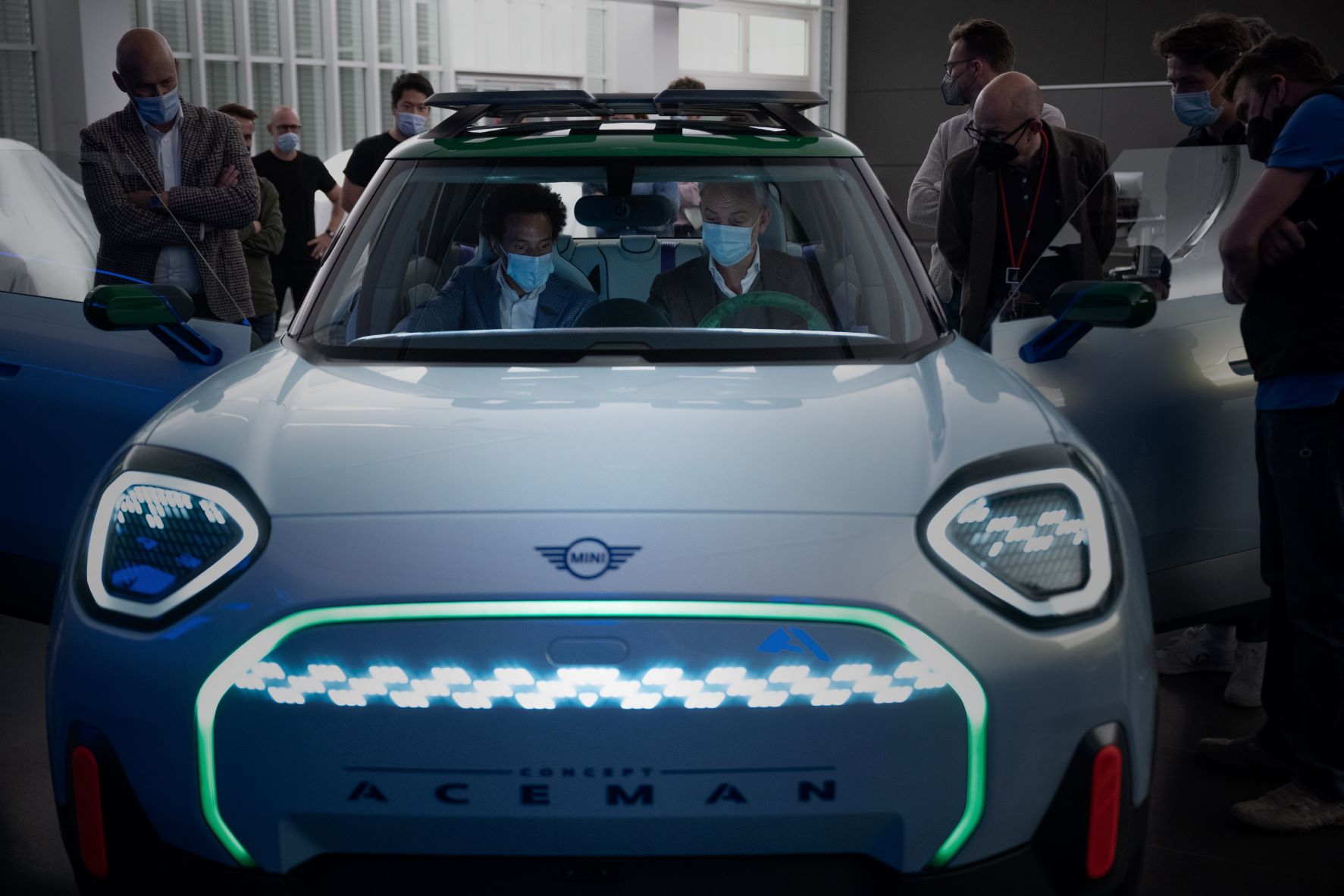 The interview opened with a three part doozy (or so we thought), on what makes a Mini, a Mini, what are its key characteristics, and how does that transpose into the new look Aceman? However, the answer was not what we were expecting.
"First of all, we never have a proper answer for this question." He replied with a considered, soothing tone, and then went quiet for several beats.
"It's a process and different depending on each of the projects we have, whether you're talking about the Cooper or the Aceman. I will explain the process, as maybe this will help you to understand the way we are thinking – it's not a straight line."
Heilmer said that they classify the Mini range as 'characters' and use working titles for each of them.
"Like the Cooper S, it is the icon. no question, no doubt. Then the countryman is a car for family use, it has a different purpose, it's maybe something that gives you guidance. But as the new kid on the block, the Aceman, that's our edge, that's the one that's able to break through."
He added that these characters are not just defined by the design team either, but through the marketing, sales and many other 'influencers and stakeholders', as 'they have to have the commitment of the entire company'. Then, based on those characters they start the design process – including creating the new Aceman.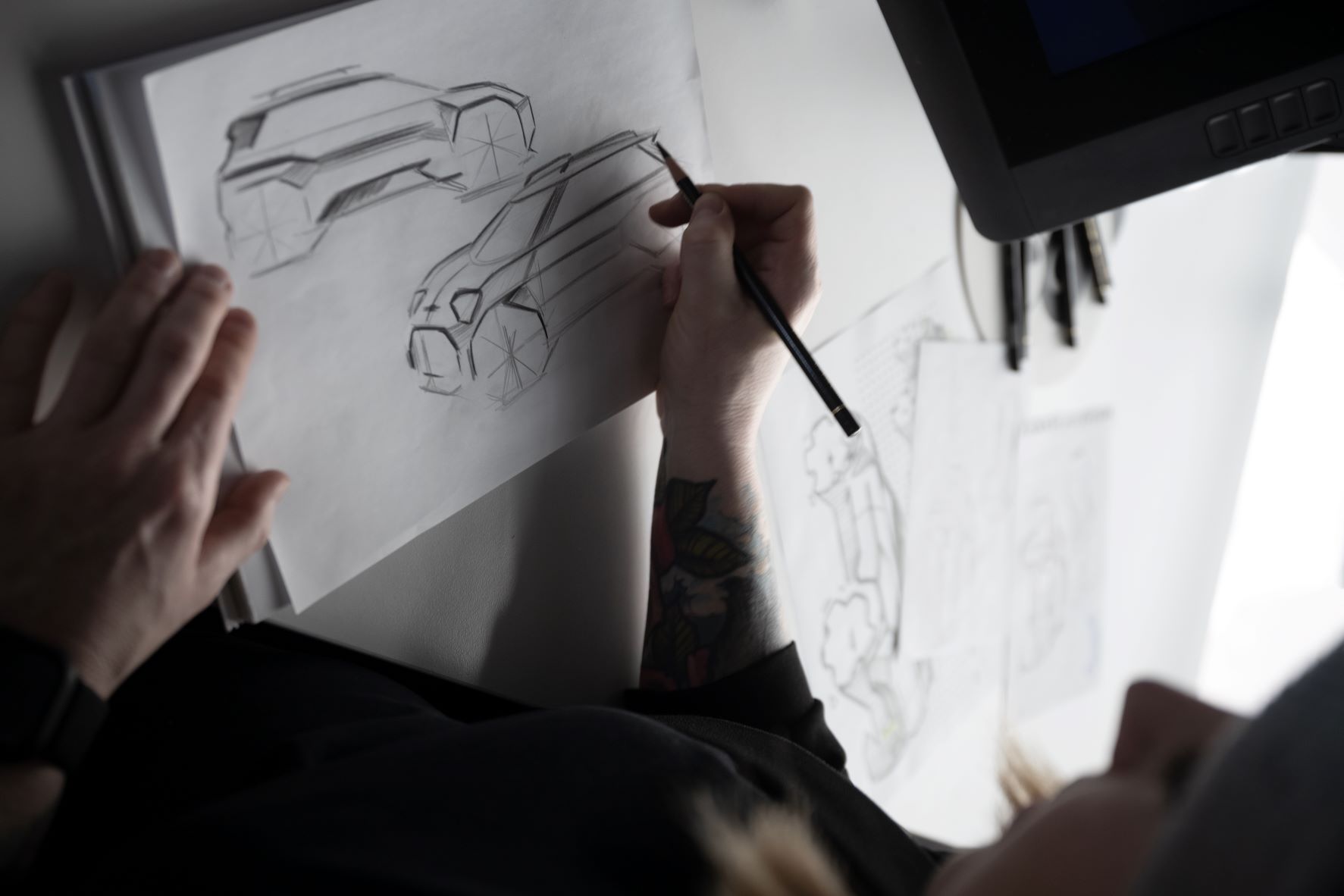 "There is the heritage of the brand, but the heritage is interesting since it started with disruption. So we said ok, part of the past was disruption so let's bring that to the present project. And another important ingredient of the heritage is the original Mini."
But he explained that since his team is pretty diverse in terms of age and where they are from, translating or protecting Mini's heritage can be a challenge.
"Some of them have known Minis for more than 10-years and this helps because you have team members that are instinctively trying to preserve the brand. And then the young and wild kids, they say 'we don't care what has been before, we understand the Mini of the future in this way'. And that's an ongoing conversation that we have within the design development area."
According to Heilmer, despite the above 'design approaches' his team has no limitations when it comes to creative design.
"We don't say this has to be round or this has to have the union Jack, nothing, they just start and keep going until we reach the point we are going into 3D, full size models. These full size models we share with the entire board and we present a bandwidth [of designs] from modest to most radical, but by that time you are getting a sense of what Mini stands for."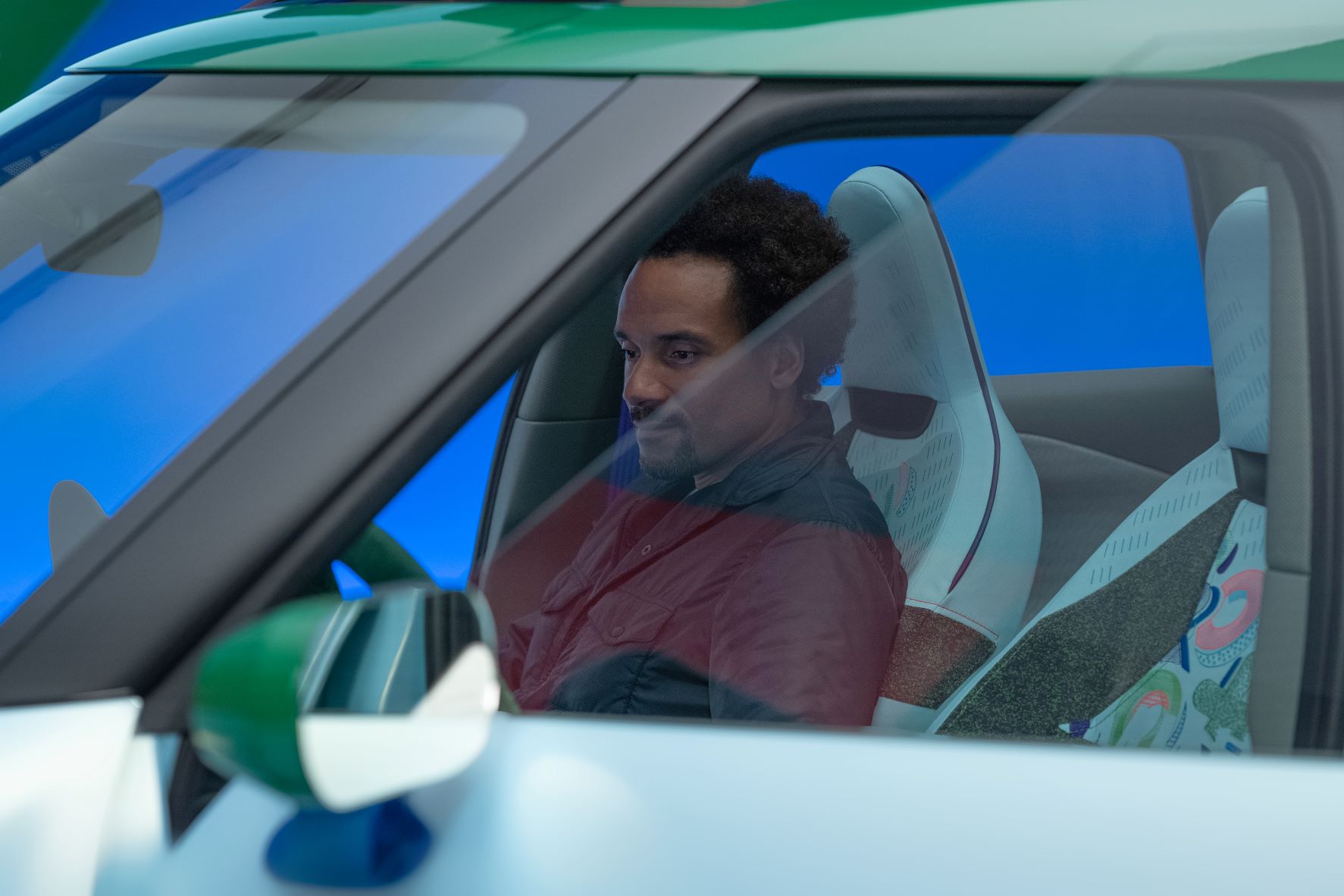 Heilmer said that there is another layer which comes after they have chosen a specific model (both exterior and interior) which they call 'design clinics', where they confront possible customers, of all ages, with the concept.
"Something that we made new for this car was bringing in the Generation Z, because these are the ones that are influencing everyone. In a family, if you have kids at that age, they will tell you which car is cool to drive or not."
He said that this extra Gen Z input gave them 'another kind of adjustment', and armed with that knowledge they created the concept Aceman.
We'd heard that the old Mini's look different [happier] to children than adults, (with much of this coming down to height perspective), was this something they used in the new Aceman?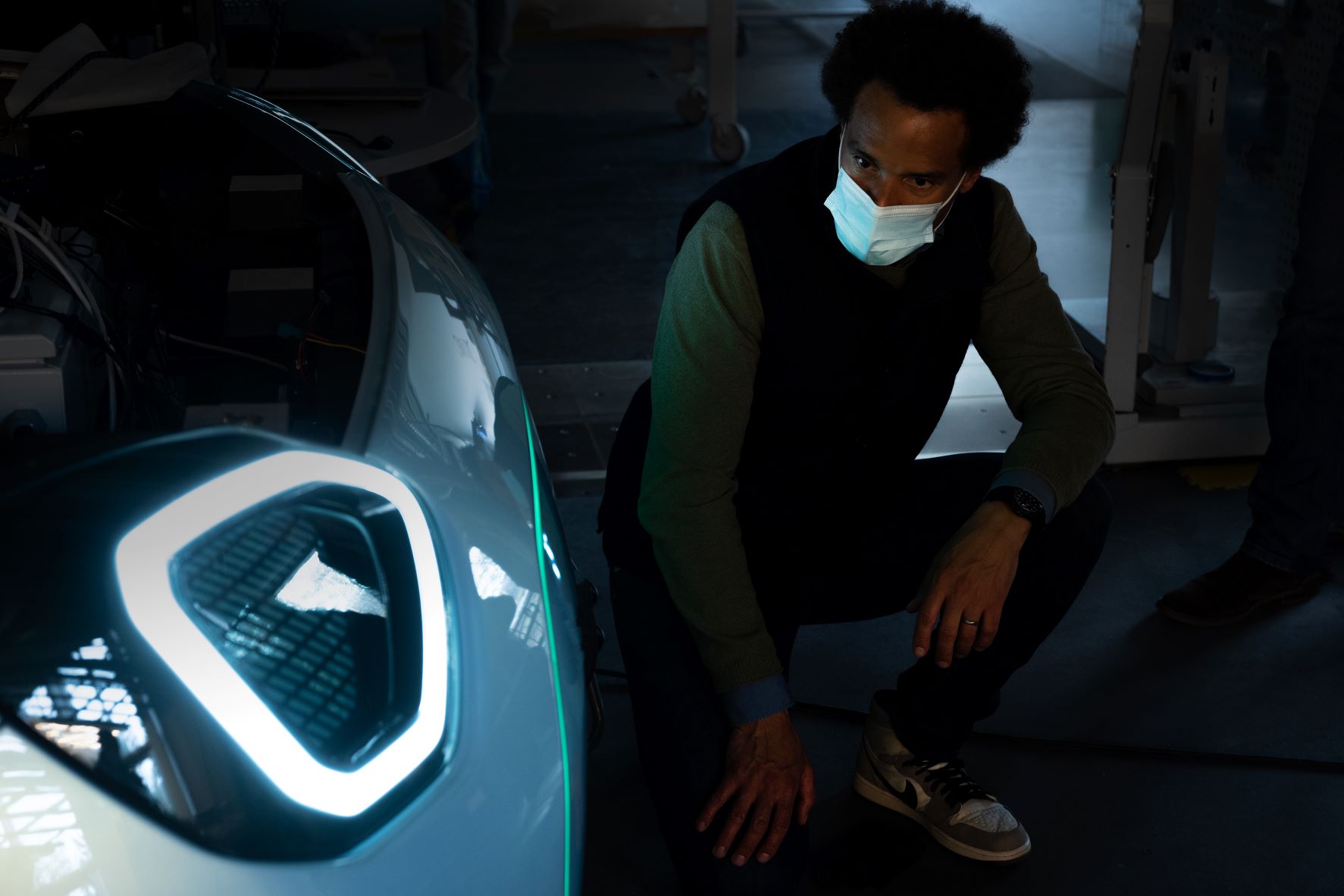 "We tried to keep the brand friendly. The headlights are different, more defined, but then the Countryman doesn't have round headlights anymore either, something in between. I have kids and they know that it's still a Mini."
He expands on this line of conversation, saying that they understand this perspective has something to do with the relationship between the grille and the headlights.
"The Aceman, in a different proportion obviously, is closer to the original Mini than the current one, in terms of grille and headlight size. The intonation is changing because kids have over-proportional 'big eyes' compared to their heads and that's what we've tried to keep. So the smaller our mini is, the closer we want to achieve that."
He said that they took a different approach with the Countryman, because that is more grown up and 'maybe not that childish a car'.
Maybe as a complete juxtaposition to the new looks BMWs, the Aceman's grille is somewhat hidden, Heilmer nodded and said 'there's no air intake anymore, so why show it?'
"But if someone wants something a bit more sporty, like a JCW, then the appearance would be different because the customer is different. But in a normal Mini Aceman, it doesn't look like a big mouth which tries to inhale you, it's more of a clean, modern surface. You just see the signature of the grille frame."
The mention of JCW seemed to enliven Heilmer a little further, and we asked if the prospect of a 'performance' Aceman excited him.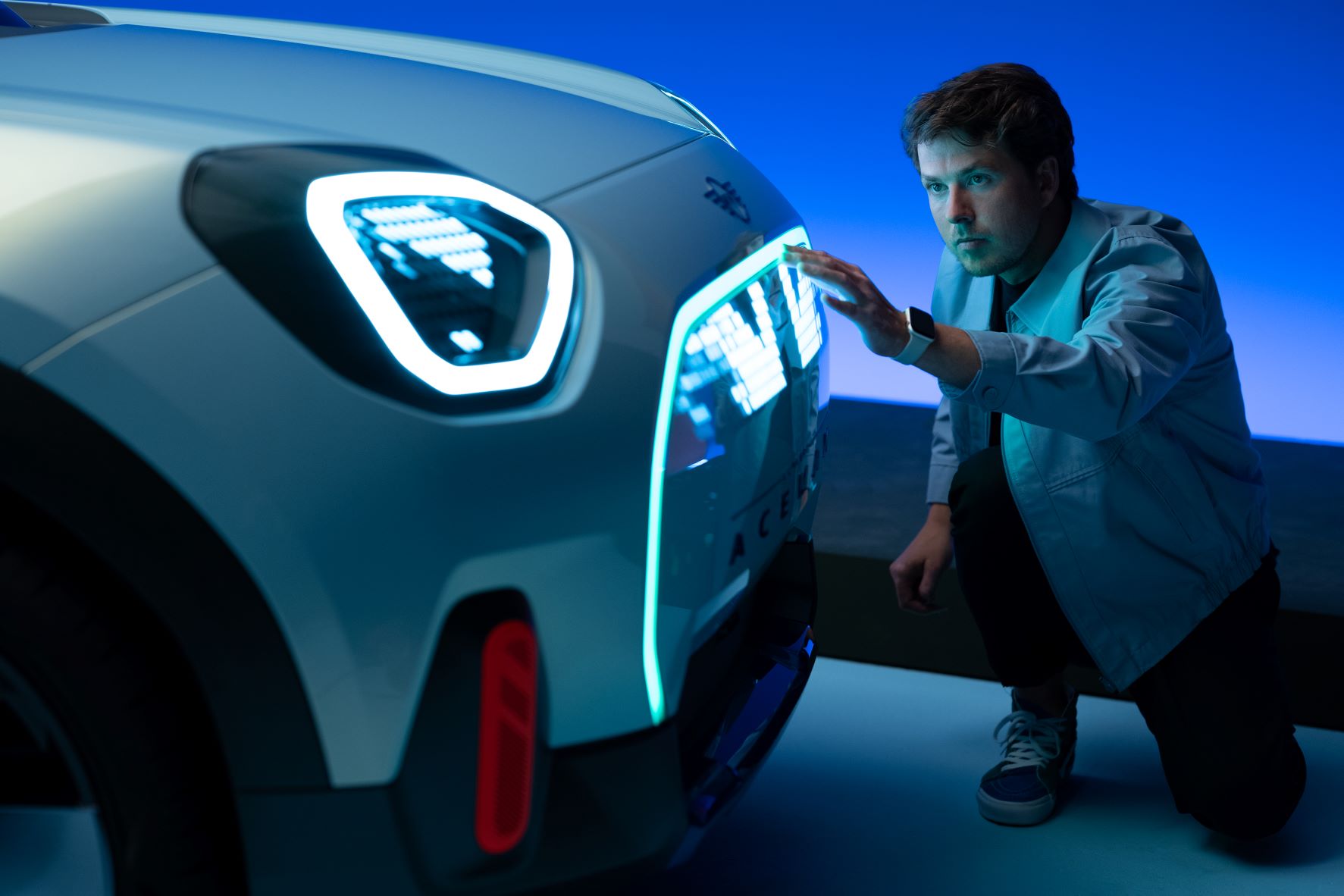 "As a designer, absolutely but we are not talking about that yet. From an aesthetic perspective, there is a customer that is still and will be attracted to those [performance] cars. I personally believe that it would fit pretty well."
We asked how electrification had changed the way he designed a vehicle for this segment, his reply was that in general the package has changed a lot.
"The main proportion, the wheelbase, the height, the overhangs, this is something you recognise is different because you sit slightly higher due to the battery pack. It's shorter but it's all good, it's easy for us. Having the wheels in the corners is fantastic for Minis."
"Some elements are easier to handle, for example pedestrian safety, when you have a combustion engine, it's a massive piece of steel and you have to have a certain clearance between. This is gone, so you are able to become smaller and not waste space."
Something we spotted during the unveiling (that wasn't spoken about) was a small camera on the EV's nose, Heilmer solved the mystery.
"It's a companion camera. In the future it would be fantastic if the Mini recognises you when you're approaching and it maybe winks or something like that." Fantastic indeed.
We wondered if he could foresee a time when Mini turned its back on its heritage.
"Somehow we did this with the Urbanaut, that was a vision but the vision is always further ahead than the concept, the concept is a pre-communication. In the first sketches, the Urbanaut was even more radical. Obviously we shared these ideas with the board and the more radical version was too much for them. And that is ok, maybe it's not time just yet."
He said that the initial feedback on the Urbanaut wasn't that good, with every Mini fan saying 'what the hell, what do you want to do with a van?'. But he added that having it on the Greentech festival, with a different audience, was something else, "they said finally, something is happening."
Heilmer believes that this 'vision' could become more relevant when fully automated cars are a commodity,
"Then it's flipping, because you don't care about driving dynamics anymore. So the question is, what are you going to do with your time in the car, when you're not focused on driving. This is the idea behind the Urbanaut, it's a space where you're spending your time, not sitting behind the steering wheel looking at the road.
But as long as there's driving, and I personally love driving myself a lot, as long as this is the path, it's good that we develop the brand as it is."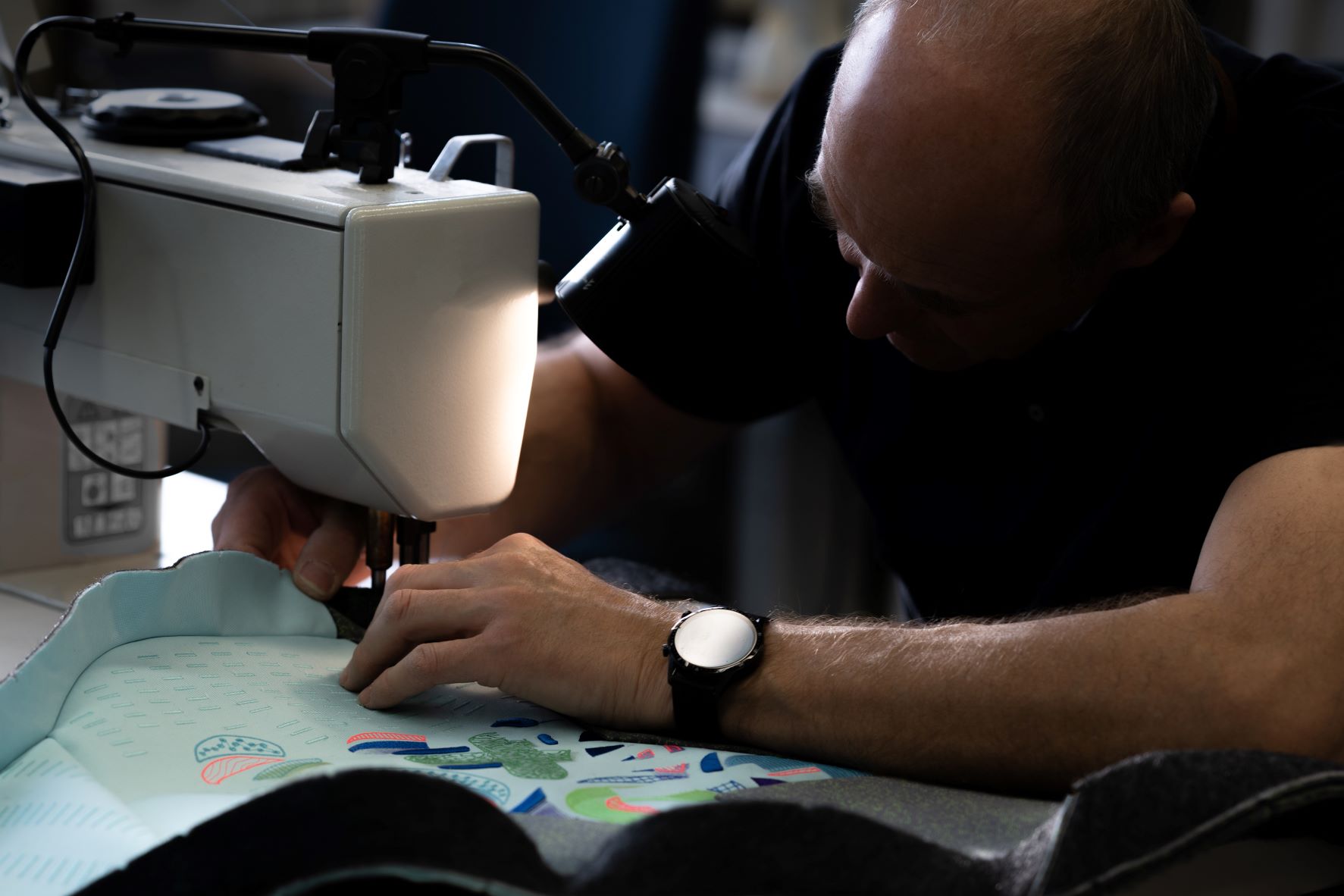 The one thing Heilmer is certain about is the brand's move towards more sustainable materials, as showcased in the concept Aceman.
"From our designers' mindsets, there's no other direction possible, but within this process we have to be honest with ourselves and say getting rid of leather is just the beginning. What are the sources of our recycled material? What about natural materials, is there a chance [for these] in the future? What does it mean producing locally? All of these questions are coming up and we are discussing them at a group level, but for me and Stephanie [Wurst], we see Mini as a strong pioneer within this group because we are smaller and able to try out things faster."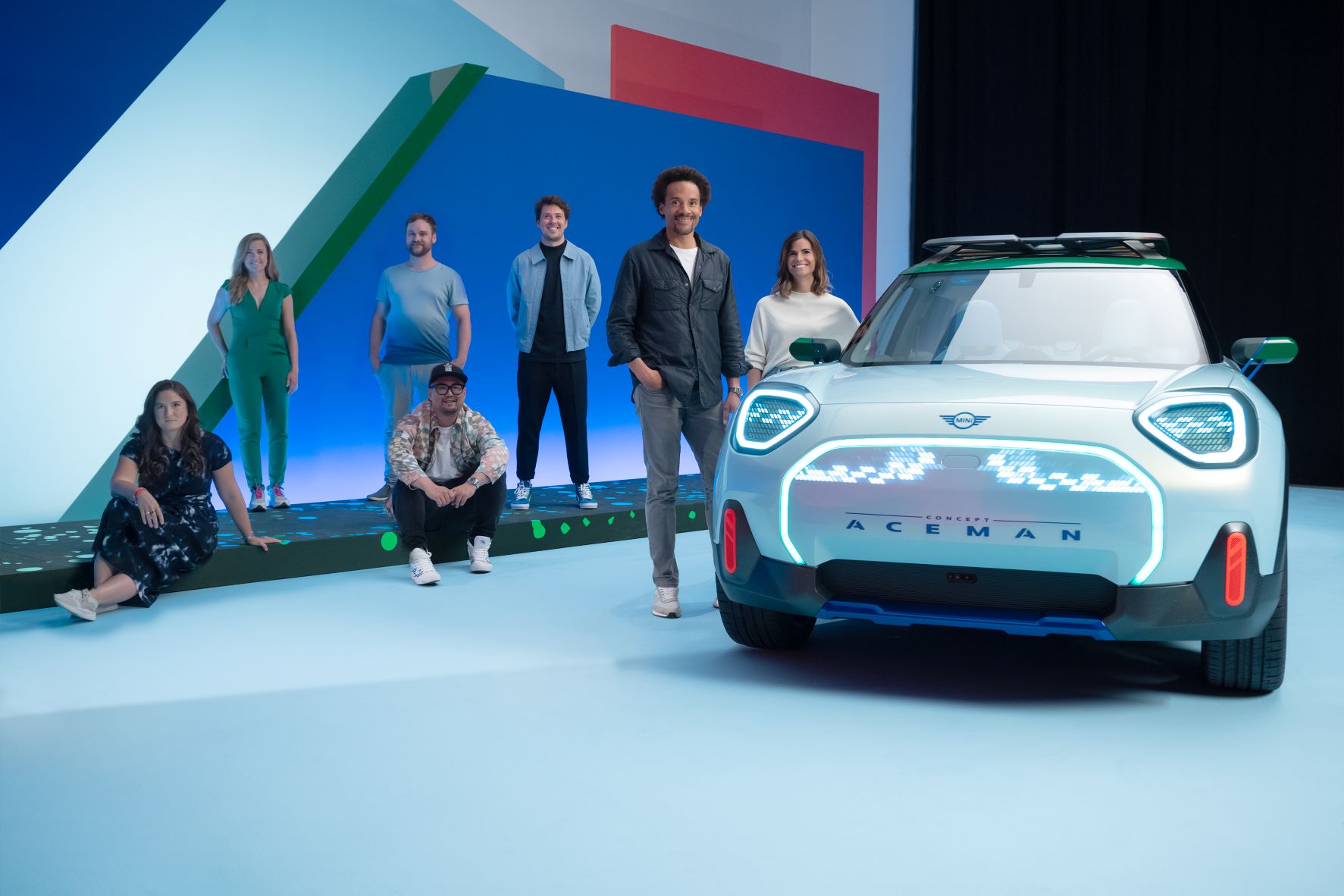 Lastly, we wondered what influenced both Heilmer and his team.
"We have forty creatives that are influenced by different means. The younger ones have entirely different inspirations, animation, YouTube videos, biking, hiking, whatever. With me it's more furniture fair, arts, architecture.
Every two weeks we have an 'inspirational Mini breakfast', where someone is able to talk about his or her hobby in front of the entire team. It's so interesting and sometimes you think it's insane what he or she does – someone is building skateboards by themselves, or big Star Wars figures."
So from Big Star Wars figures, to small EV Minis, whichever way you look at it, the brand's creative design looks to be in good hands. And with that, we said Auf Wiedersehen to Heilmer and his latest creation.