The BMW iX is BMW's first attempt at a purpose built all electric SUV. It also promises a great deal, with BMW even going so far as to say "the future is here." Is it a case of "don't believe the hype?" Let's see.
The iX family consists of my test car, the base xDrive 40 at $169,600 plus ORC, the mid-tier xDrive 50 at $204,800 plus ORC and the upcoming iX M60 at $238,900 plus ORC. All models are all wheel drive, hence the xDrive part. This is made possible by dual motors at each end channelling power from a lithium-ion battery pack, which in the case of the xDrive 40 is rated at 77kW. Combined power sits at 240kW and torque at a fairly substantial 630Nm. The mid-range 50 gets 112kW battery and gets 385kW and 765Nm respectively.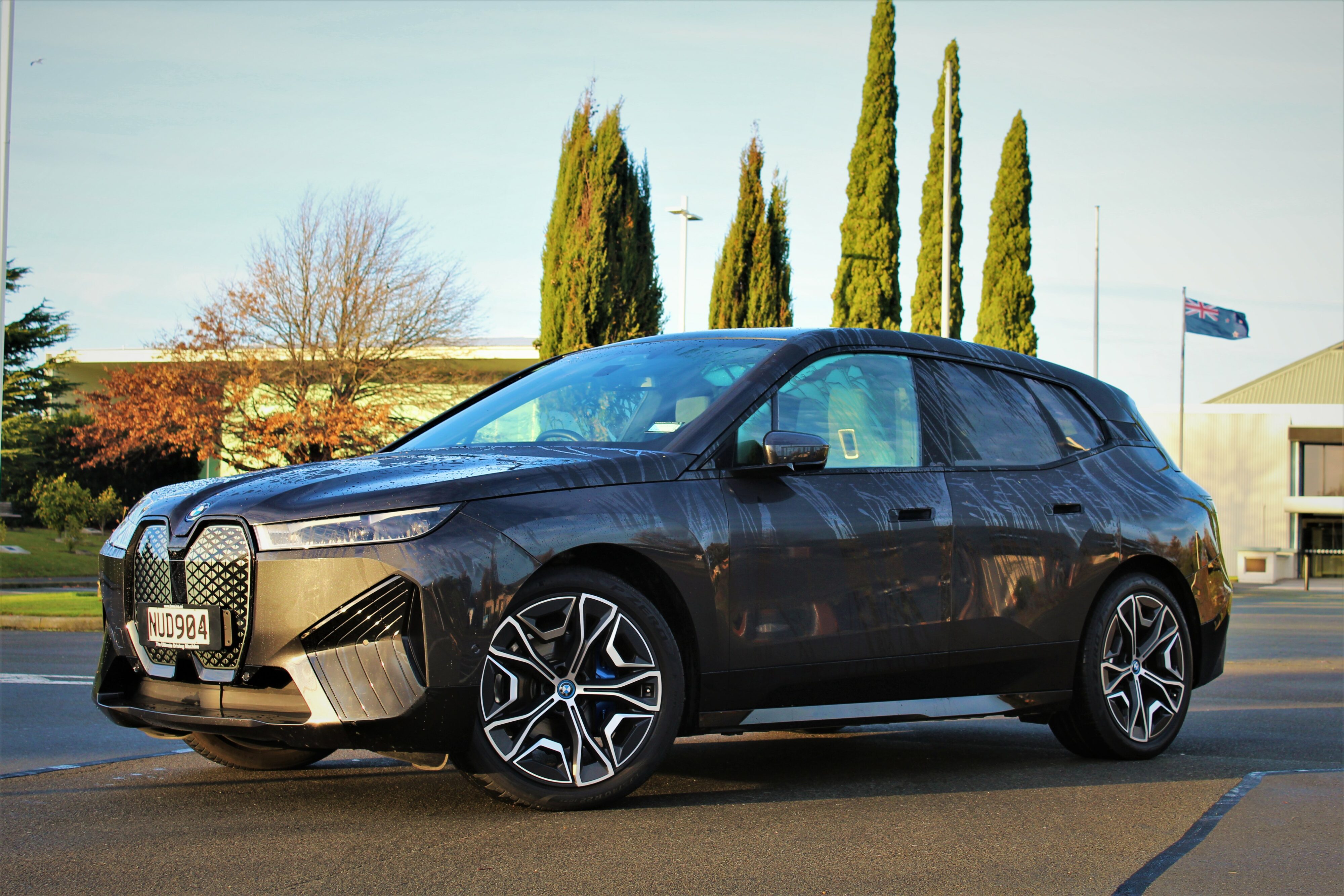 The 40 is good for 425kms of range according to WTLP figures and is capable of both AC and DC charging. BMW claim a home charge with a standard charging cable of 8 hours 18 minutes while if you use an 11kW BMW wall box charger will reduce that time to 1 hour and 39 minutes. Use an AC charger and you get up to 80 per cent charging back in the same time or use a DC fast charger while out and about and you have the same in under 25 minutes.
The iX is an electric SUV with plenty of presence. In fact, there were several occasions sitting at the lights when I would glance left or right to awkwardly meet the eyes of the person next to me who was already gawping at it.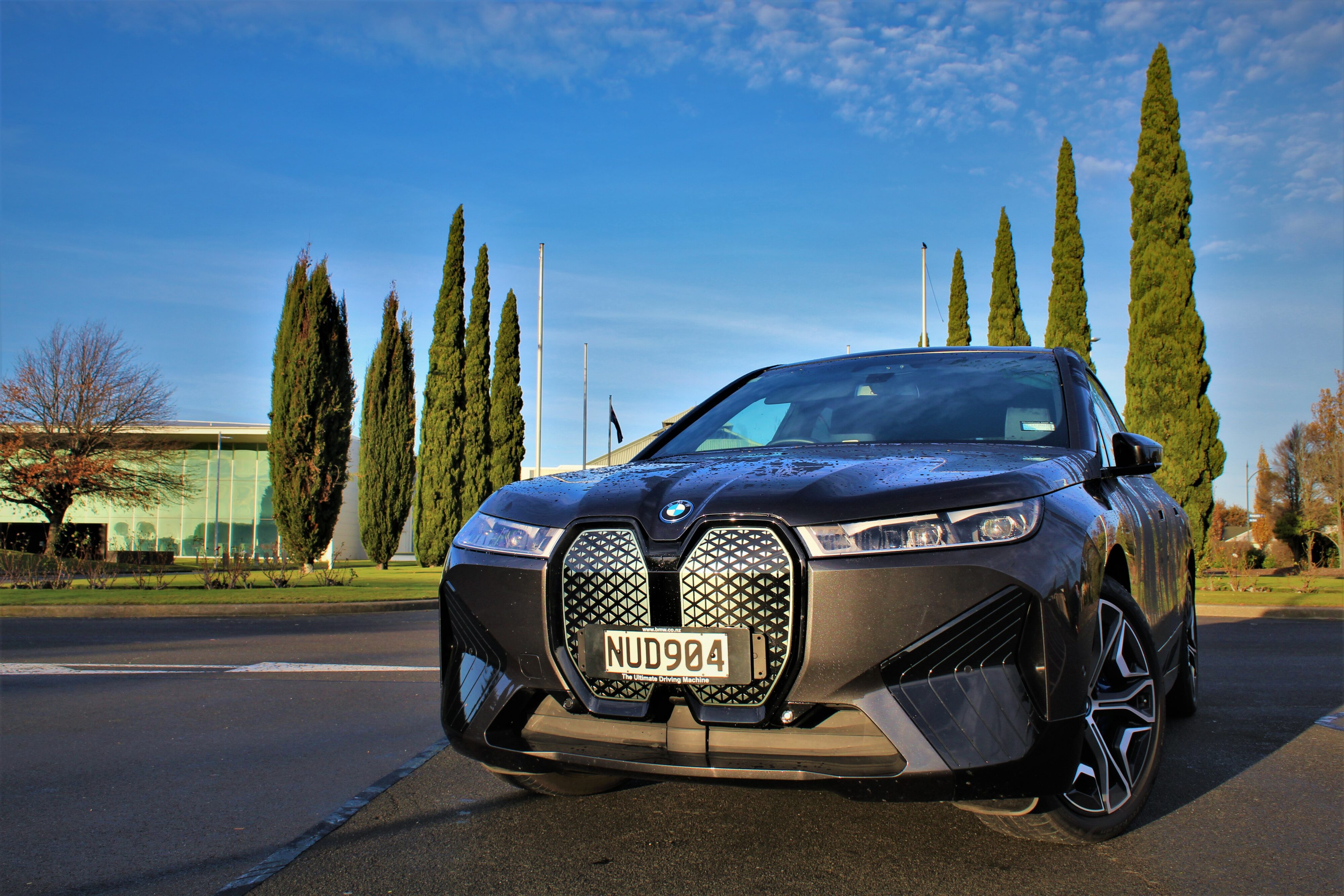 Let's now discuss one aspect of the design which is hands down one of the most divisive amongst all manner of car fans. That grill. Some are agog about it, others are not. Me? Well, I'm somewhere in between. It's certainly not jaw droppingly pretty, but it is bold and harks back to some earlier Beemer concept cars from the sixties and seventies.
The rest of the proportions are striking and distinctive. You have minimalist LED Laserlight headlights and taillights, hot hatch style rear three quarter with cap on backwards rear spoiler, 22-inch 3D polished alloys and a very solid looking stance.
Hop inside to be greeted with one very nice-looking cabin. The floating 12.3-inch Information Display and the 14.9-inch Curved Control Display with BMW Operating System 8 containing all infotainment gadgetry almost wraps itself along the length of the blue Alcantara clad dash. Sitting in the cloth/alcantara clad chairs and they reveal themselves to be some of the most comfortable I have found in any car of this type. The centre console is very Star Trek and the Swarovski crystal iDrive system is easy to use.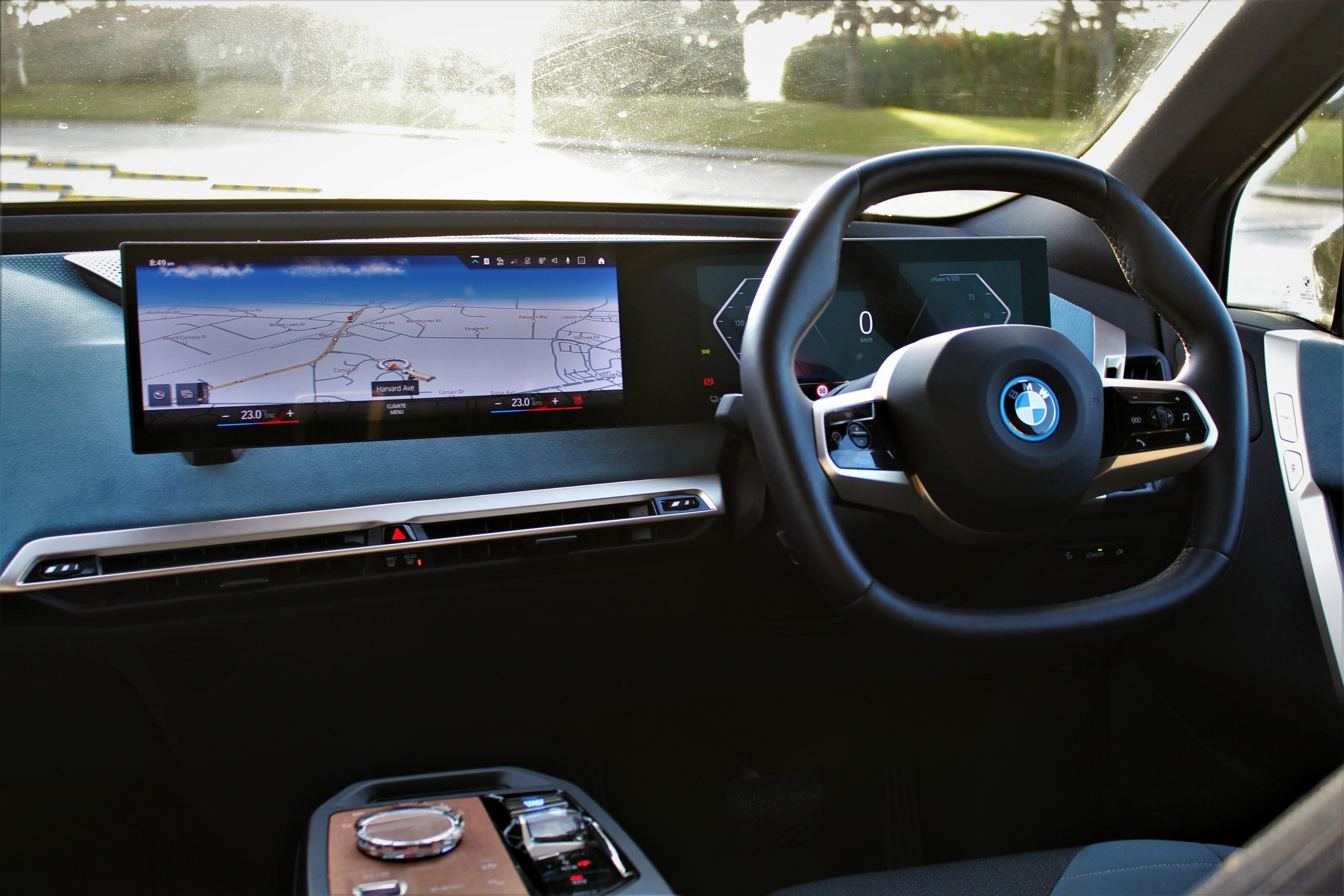 Standard kit? Yes, the iX has had plenty thrown at it. Stuff like LED Headlights, heated and ventilated seats front and rear with massage function for the front passenger and driver, Parking Assistant Plus, wireless charging, ambient lighting, four zone air con, push button door release, Driving Assistant Professional with a plethora of safety kit, Parking Assistant which includes a 360 rear view camera, park distance control and reversing assistant, four USB ports, Apple CarPlay/Android Auto and a very nice Harman Kardon 18-speaker surround sound system.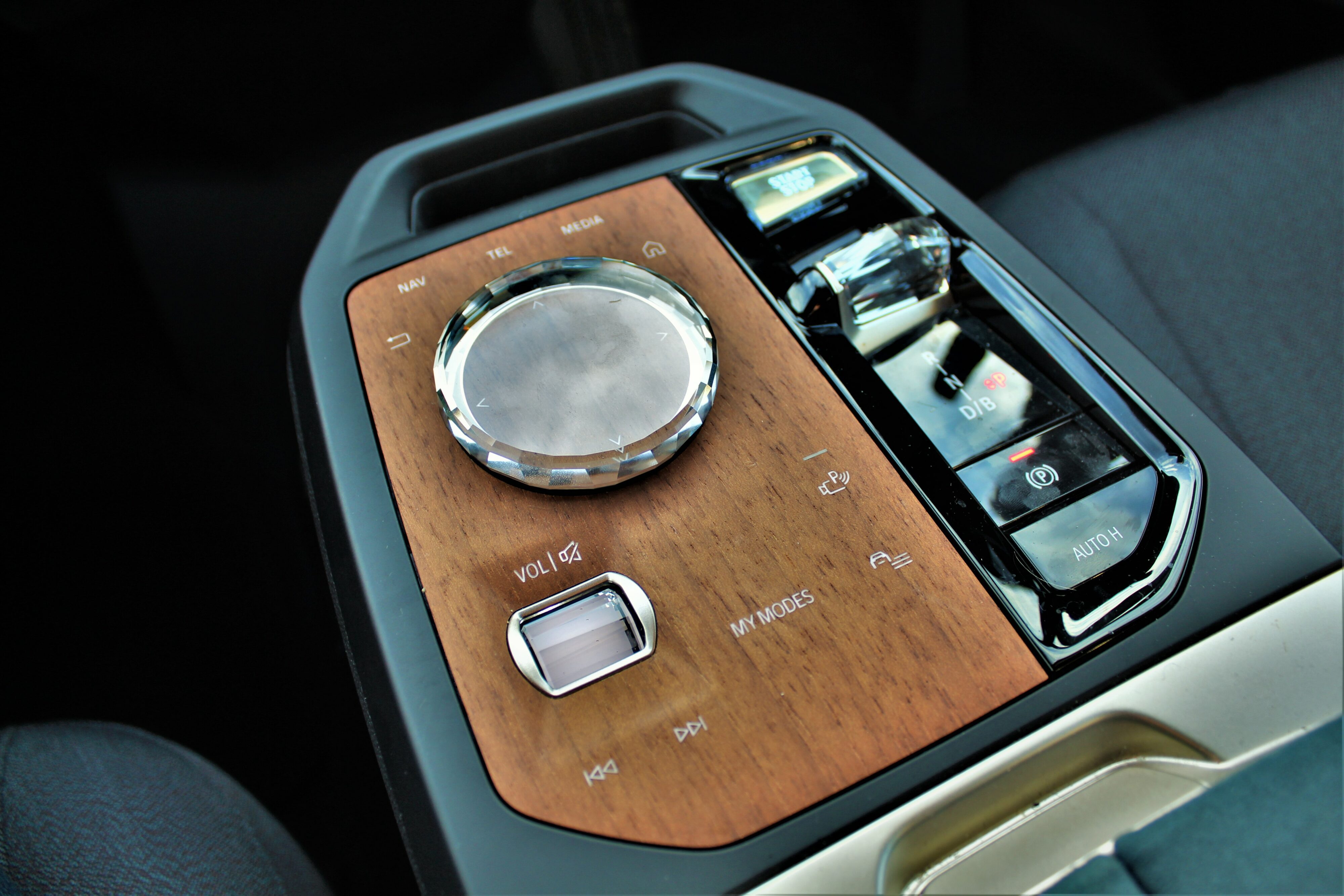 You also have a full-length Panorama Glass Roof as part of the Enhancement package which at the touch of a button can be electronically shaded and cleared at will. BMW's latest voice recognition and intelligent digital assistant has been updated. You no longer have to wait for the system to ask what you would like when you say "hey BMW."
Another package fitted to my test car is the Heat Comfort Package. Aside from a heated steering wheel and those aforementioned heated seats, you also get heated armrests and heated front and rear door panels. All these can be chosen from four different settings ranging from "off" to "sauna." In fact, having these on actually makes a genuine alternative to conventional warm air con. If you want to know the full list of kit, consult BMW NZ.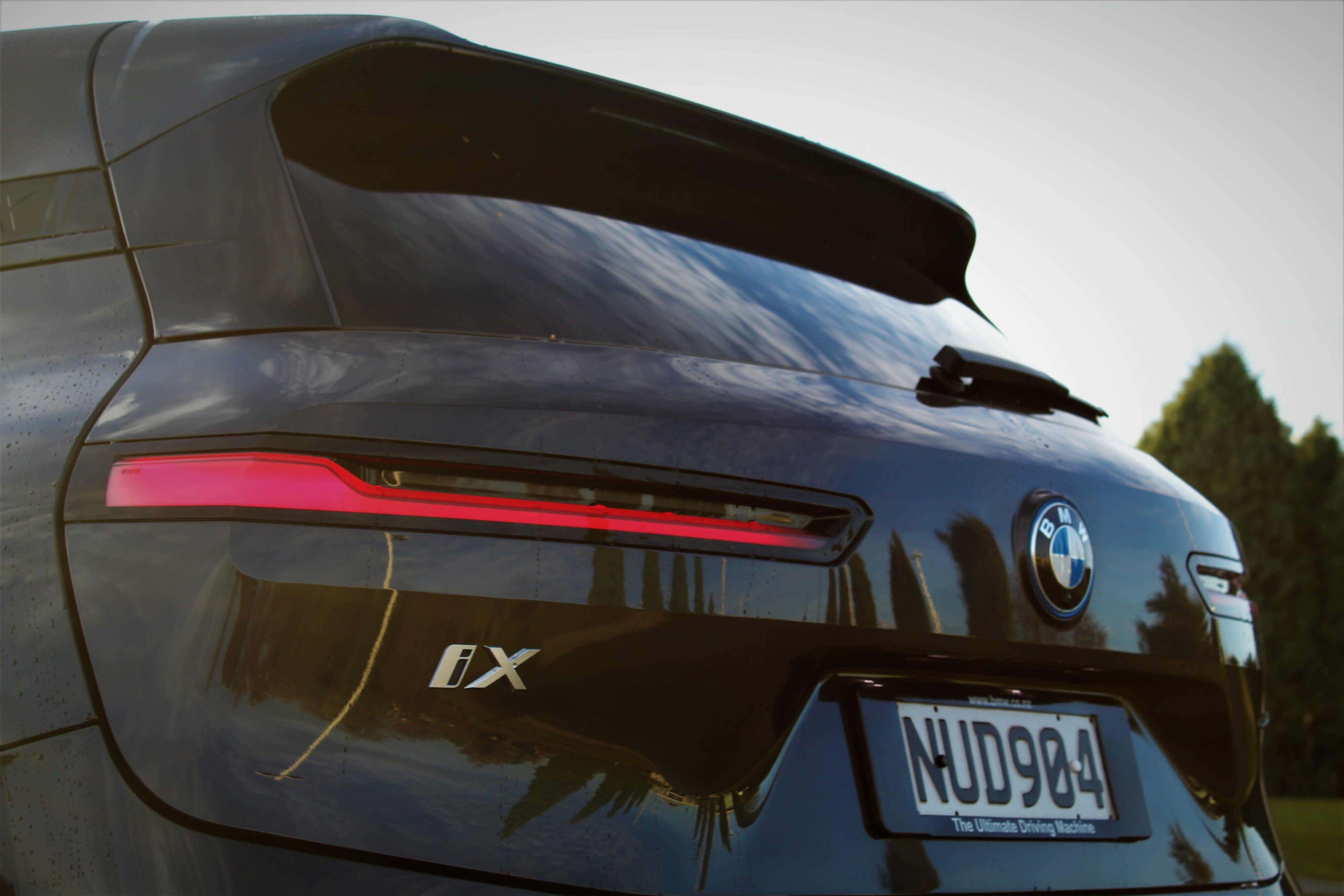 Space is another aspect of which the iX is very generous. Legroom at the front is great and boot space at 500L is pretty good, especially when it can be extended to 1750L with the rear seats folded flat.
On start-up you are greeted with a faint hum before silent running kicks in. Move off and that hum returns but increases in volume and in pitch, as if the BMW iX has become a shuttlecraft from the USS Enterprise. I feel it is important for all EVs to have a distinct character of their own when it comes to an electrical background hum and the iX certainly has that.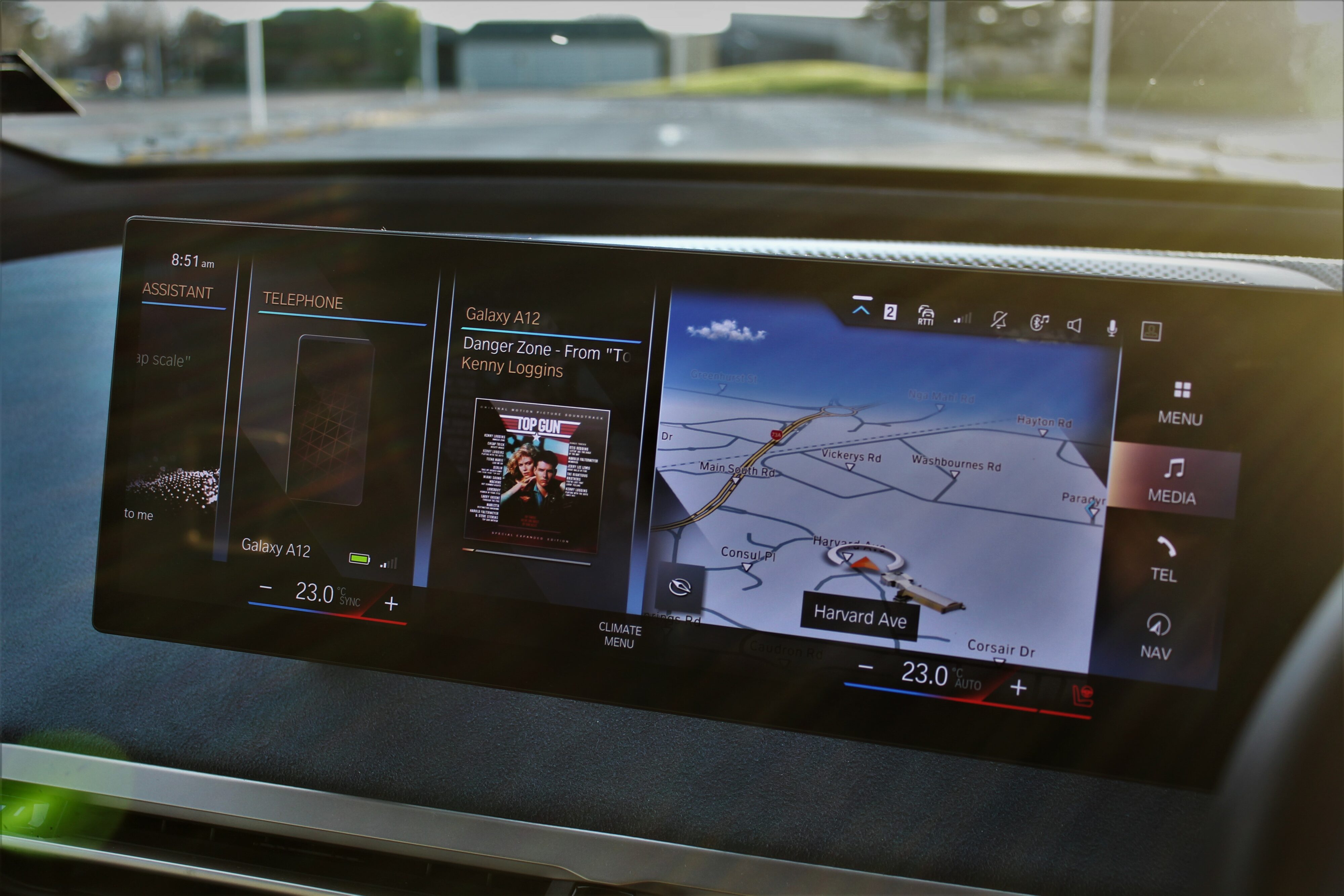 While it does feel its weight, the iX can waft along with plenty of pomp and ceremony. Its not magic carpet soft in terms of ride but its certainly more than agreeable over a variety road surfaces. While the idea of taking this 2.5 tonne suv off the beaten track will be something seldom done, the gravel road carparks of places like Orana Wildlife Park outside of Christchurch do not phase it at all.
On the smooth stuff at a suburban cruise, the iX is dead quiet with all manner of road noise subdued well. Tyre roar is also pretty much none-existent. Steering is light but still manages a degree of feedback, however the turning circle is not quite tight enough for my liking. Upgrade to the iX xDrive 50 and you get air suspension and all wheel steering which helps on that front of a softer ride and a tighter turning circle, but you pay $35,200 more for the privilege.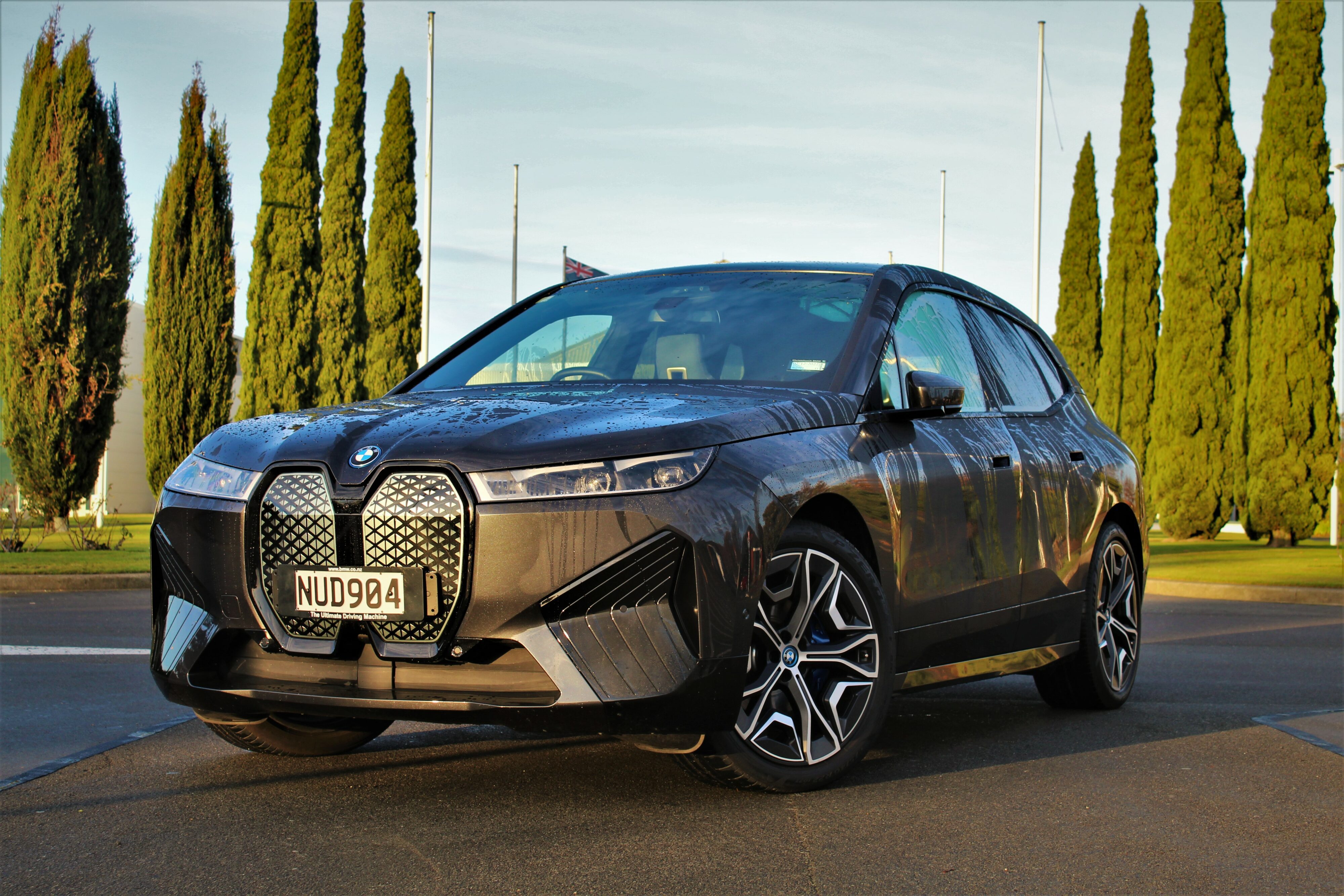 When you do need to manoeuvre in tight spaces, the combination of a 360-reversing camera, sensors all around and even reverse assist means you are very well equipped to undertake all manner of tricky spots, though as mentioned before, a three-point turn is required most of the time.
The iX claws back points when you slide over into B mode. Anyone with a hybrid or EV of any description will know that B provides that regenerative braking necessary for extra charge for the batteries. However, with iX, the B system is effective that when you get used when you lift off and give just the right amount of throttle, you find yourself never really having to use the brake pedal.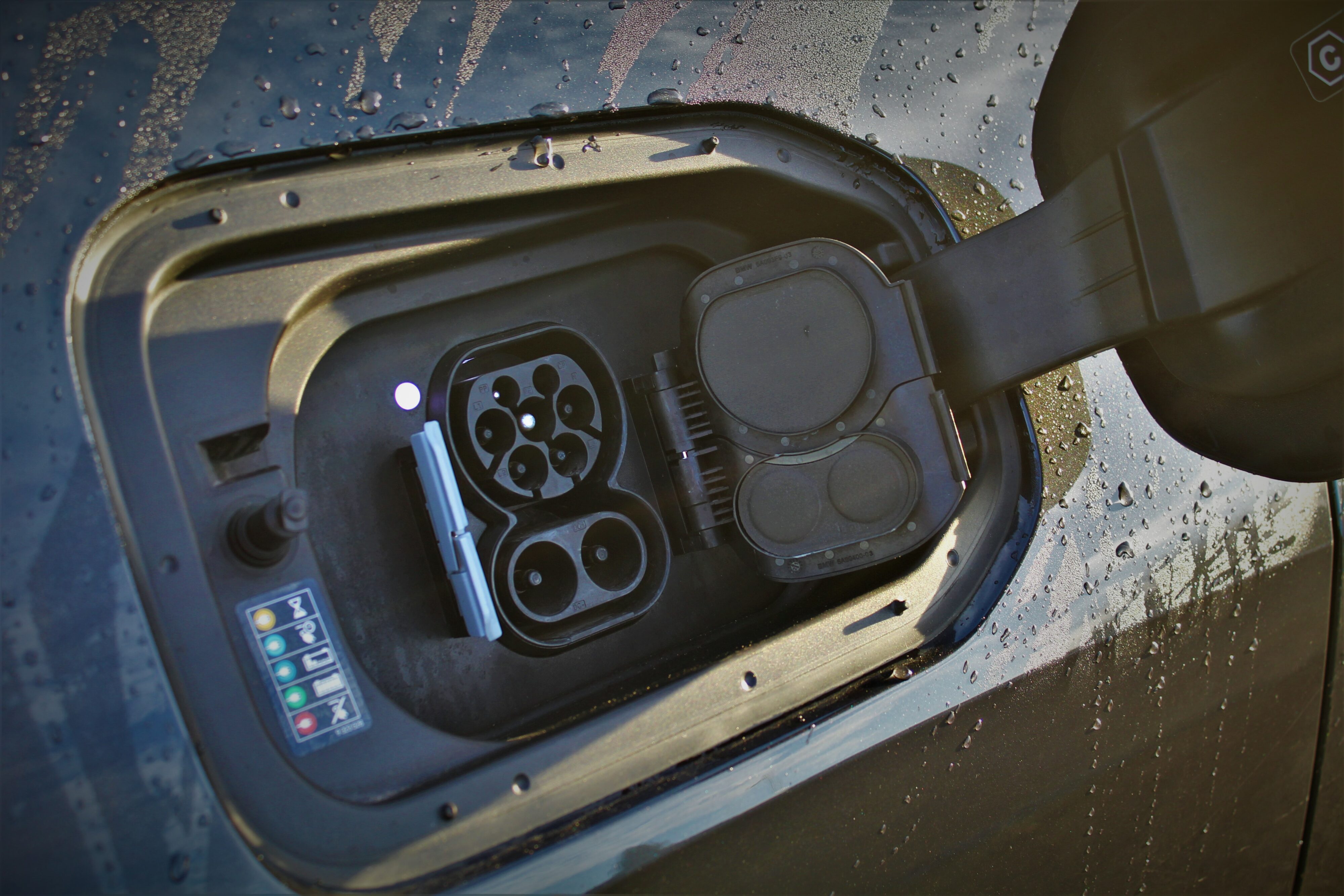 The semi-autonomous drive mode is very clever and keeps you straight and true in driving conditions, plus when you take your hands off the wheel in a corner, a pair of yellow lights flash on the steering wheel rim itself to remind you to put them back again.
In Sport mode the iX manages to be very sprightly given its girth and weight. While zero to 100km/h in 6.1 seconds isn't neck snapping fast, the combination of instant electric torque and all wheel drive leaves still gives some entertaining forward momentum.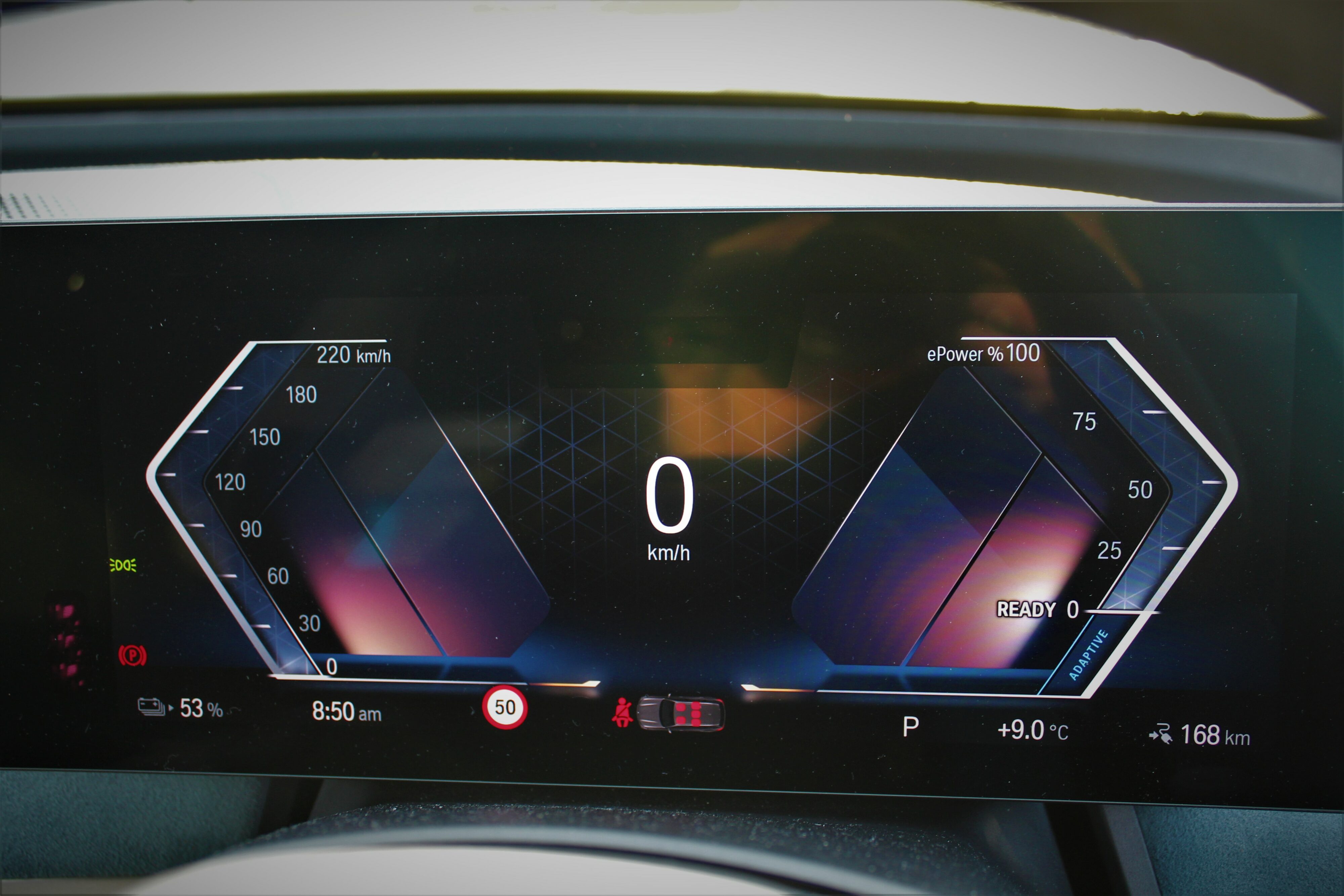 Also, if you decide to devour some fast corners in the iX, you are certainly able to, though you won't be doing it flat with some body roll making its self-known in those technical turns. However, the iX is still packs a dynamically well sorted chassis and despite the weight can hold its own rather well.
During my week with the iX, I never once needed to charge it back up again, with about 23 per cent remaining upon returning it to Christchurch BMW. This was after a combination of being as economical as possible in Efficient mode and getting stuck in with some driving exuberance in Sport mode. If you desire more range, then forking out that extra $35k for the xDrive 50's 630km range is advised. However, if you just use your iX as a daily driver and have regular access to an AC or DC charger, then the 40 offers more than enough.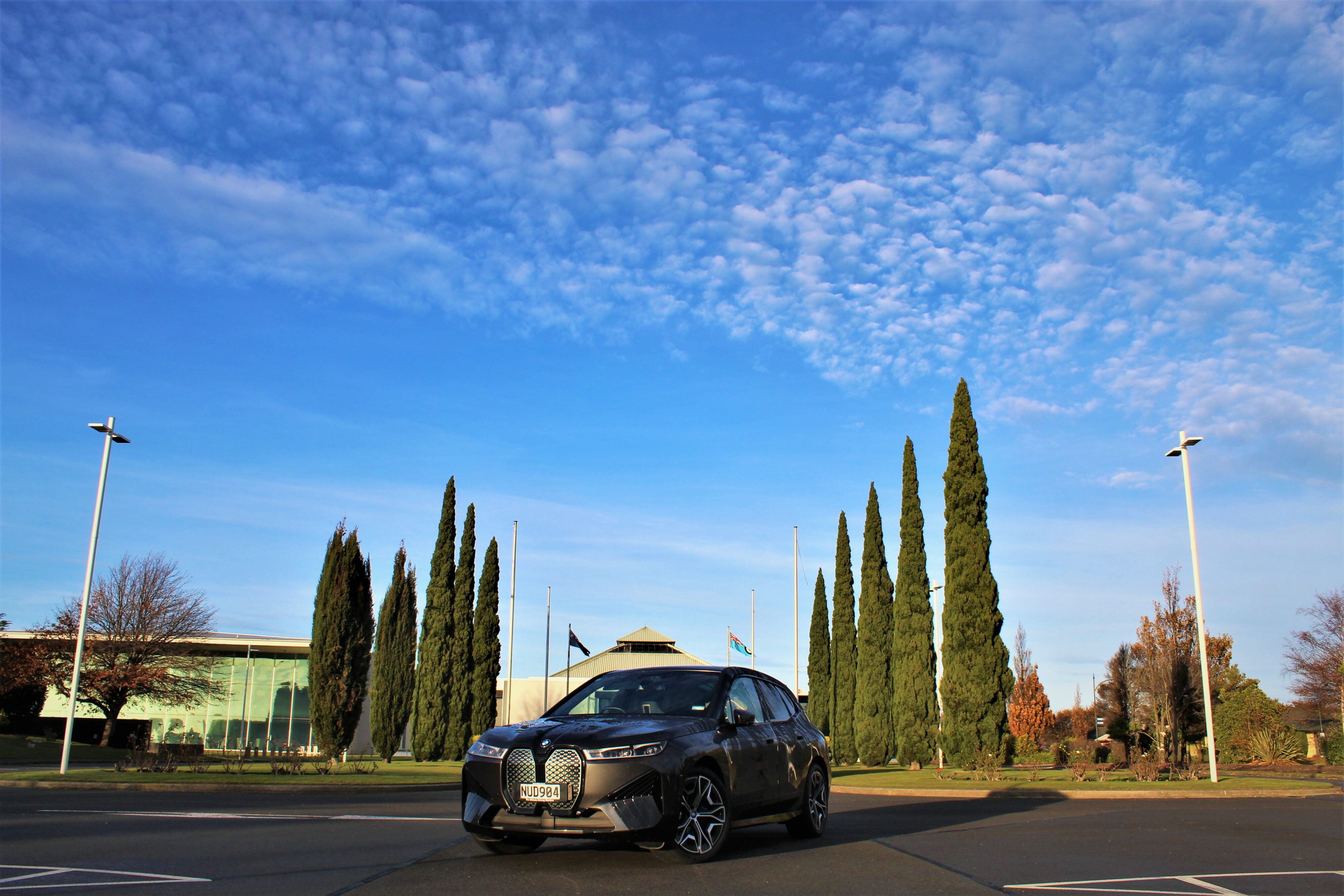 While I am still not completely sold on that new grill, the iX still has plenty to offer for anyone in the market for an all-electric luxo SUV. When compared to its contemporaries, the iX xDrive 40 is quite well priced and delivers as a top-notch drive and earns plenty of kudos when it comes to quality and kit. The BMW iX is one of the most complete premium EVs out there and is worthy of your shortlist.
RATING: 8.5/10