In a city that boasts 7 star accommodation, you have to wonder if a hotel that has 'just 5' are you missing out? Well (thanks to Land Rover NZ) having just stayed at the Address Fountain Views, I have to say, categorically – NO.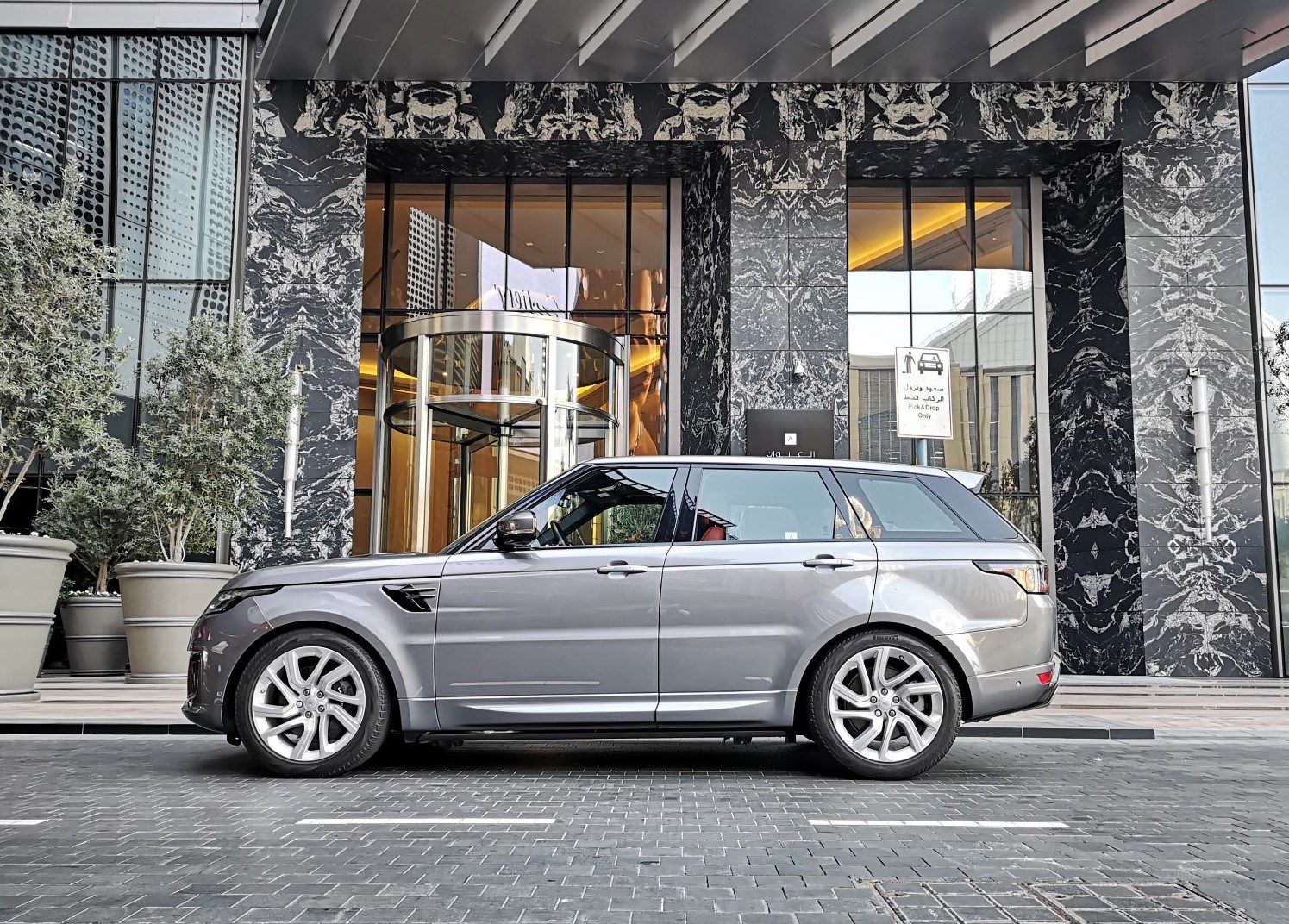 Located in the vibrant heart of Dubai and nestled next to the largest shopping mall in the world, the Address Fountain Views is a trilogy of luxury skyscrapers that integrates both hotel and residential apartments in perfect harmony.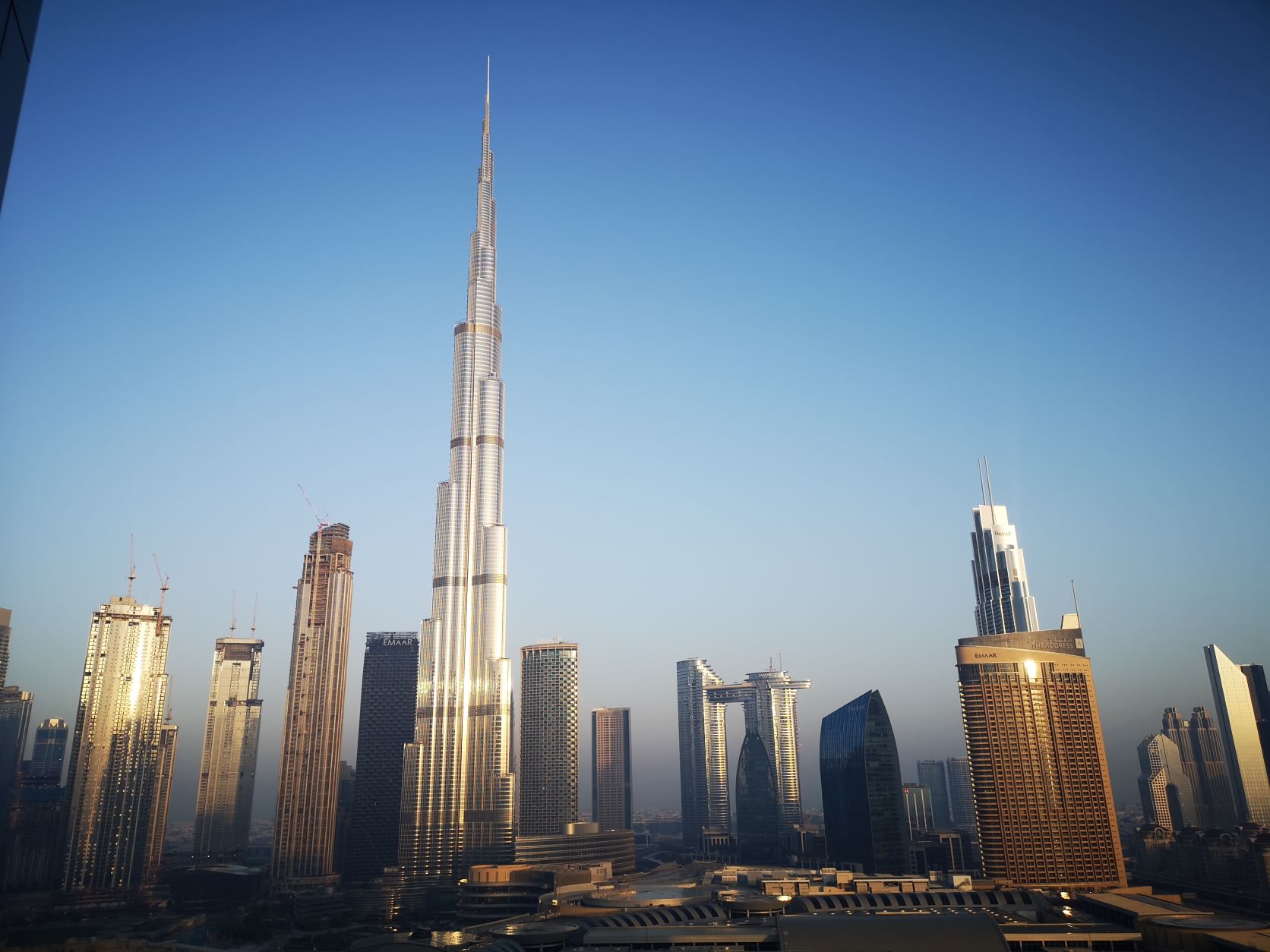 My room, which felt more like a suite, was on the 17th floor with a view straight across to the Burj Khalifa which is an awesome sight day or night. Key card entry and marble floors to greet you, gives an immediate sense of class.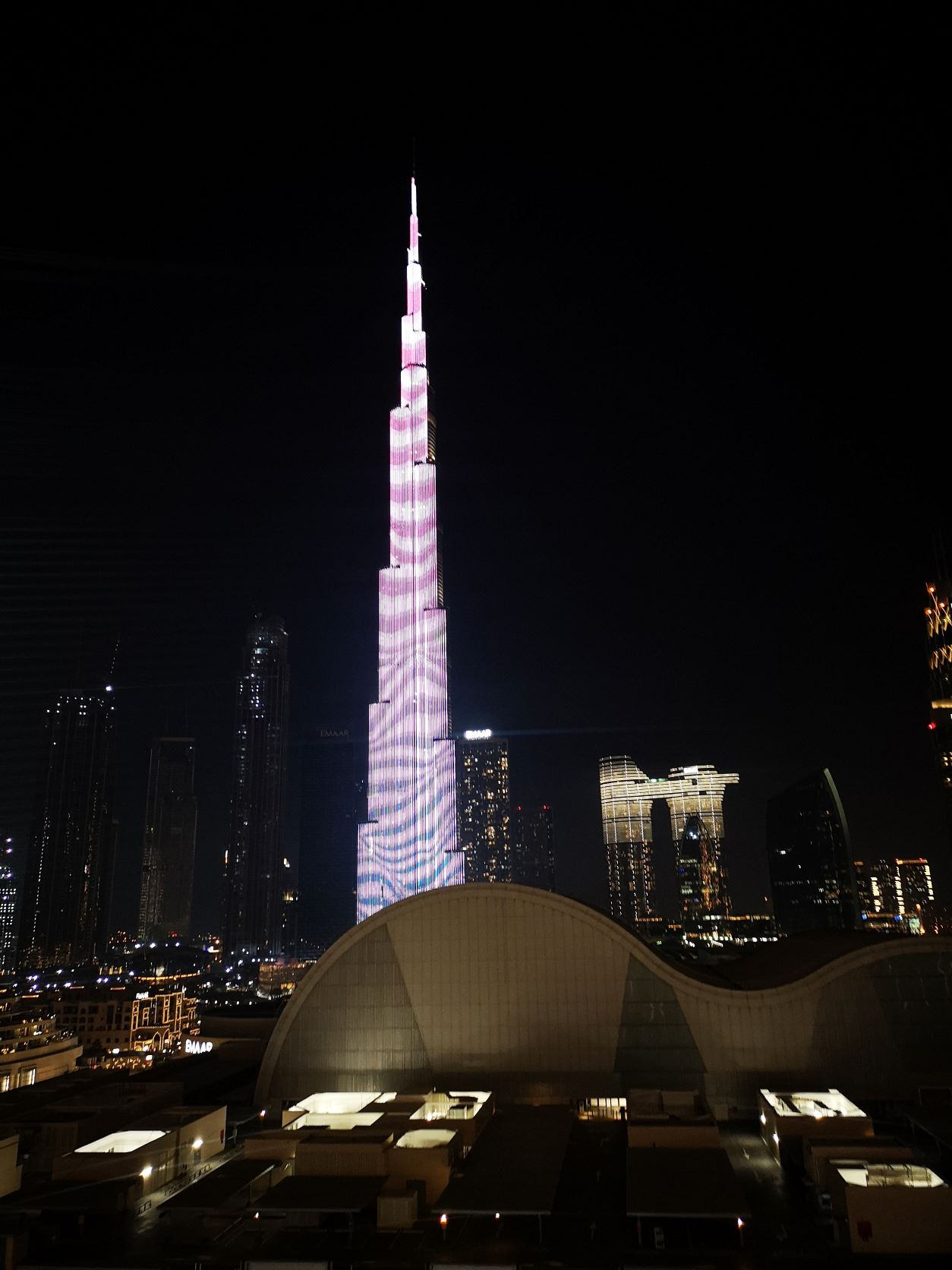 To the right is the bathroom with a full sized bath, separate WC/bidet, twin hand basins and a shower with both monsoon and moveable shower heads. Bright white soft towels galore and two bathrobes complete the picture.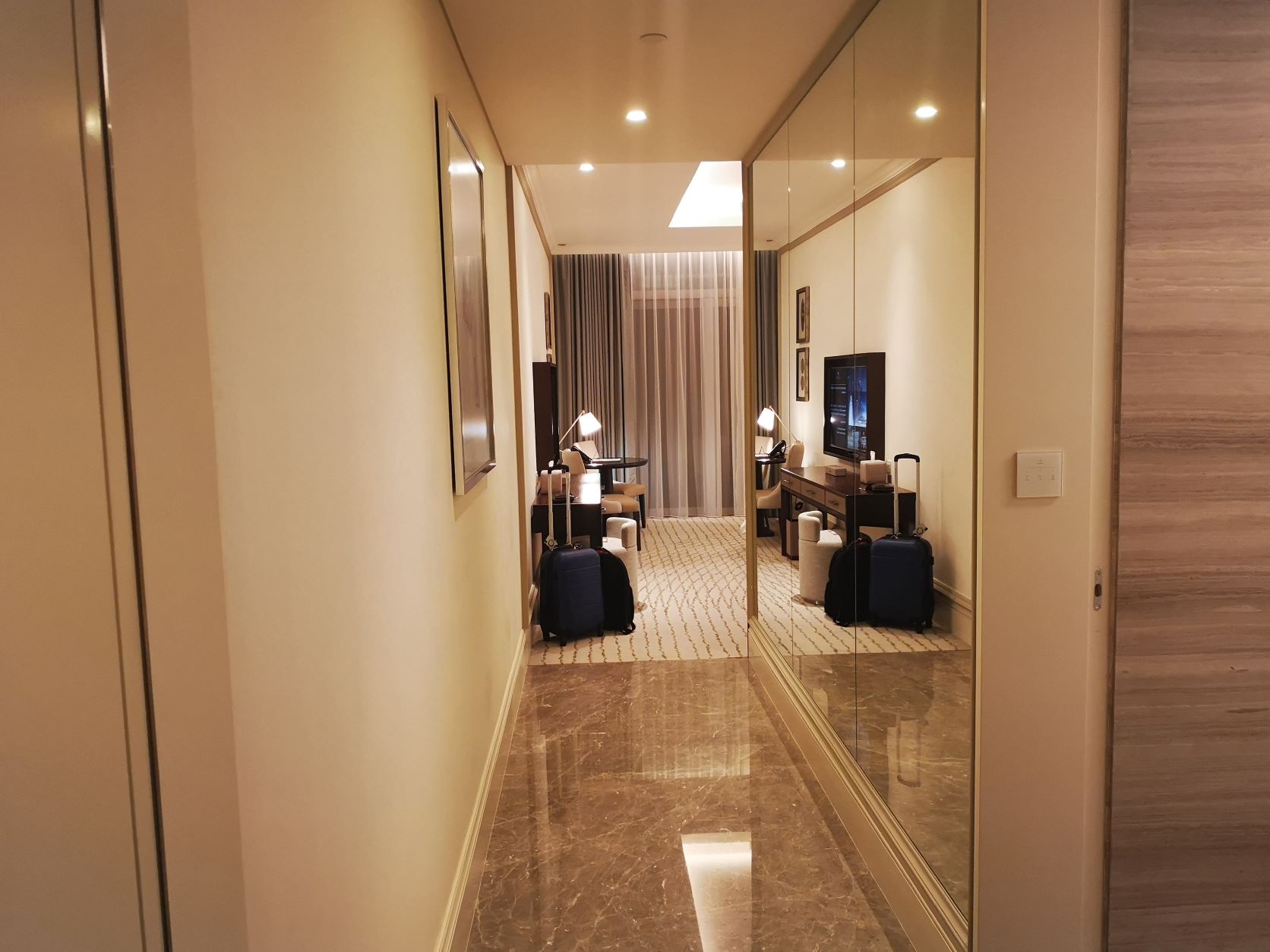 Heading into the bedroom area and there's a king sized bed with pillows as soft as clouds to sink into. It has a large TV, two working areas, a separate chair with stool and a balcony that offered up a table and two chairs to have your morning coffee on – however at 17 floors up I decided not to avail.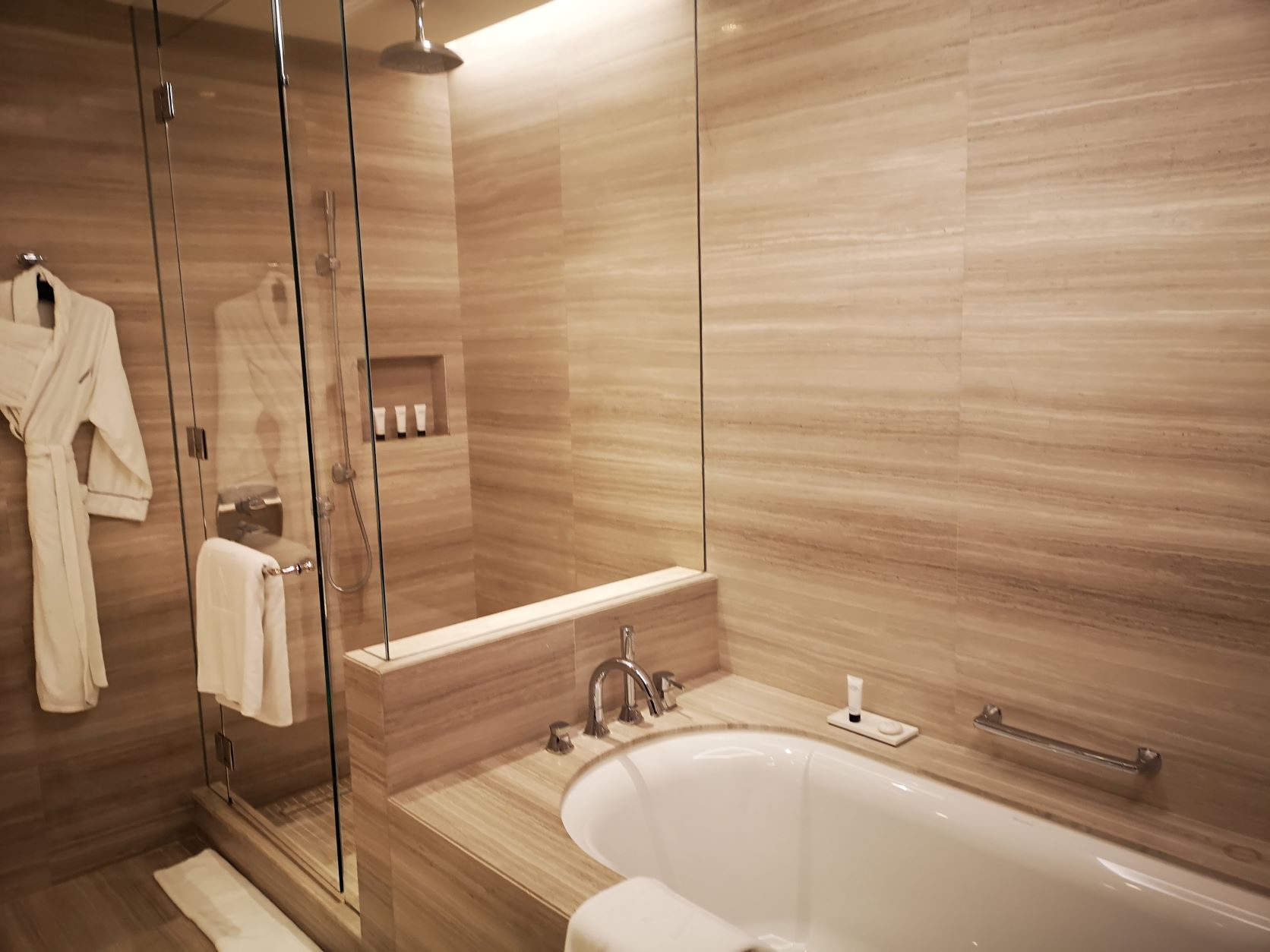 Wifi connection is easy, no password, and internet speed is fine unless you wish to use Whatsapp to call home, in which case, it breaks up so much that I chose to use Facebook's voice calling.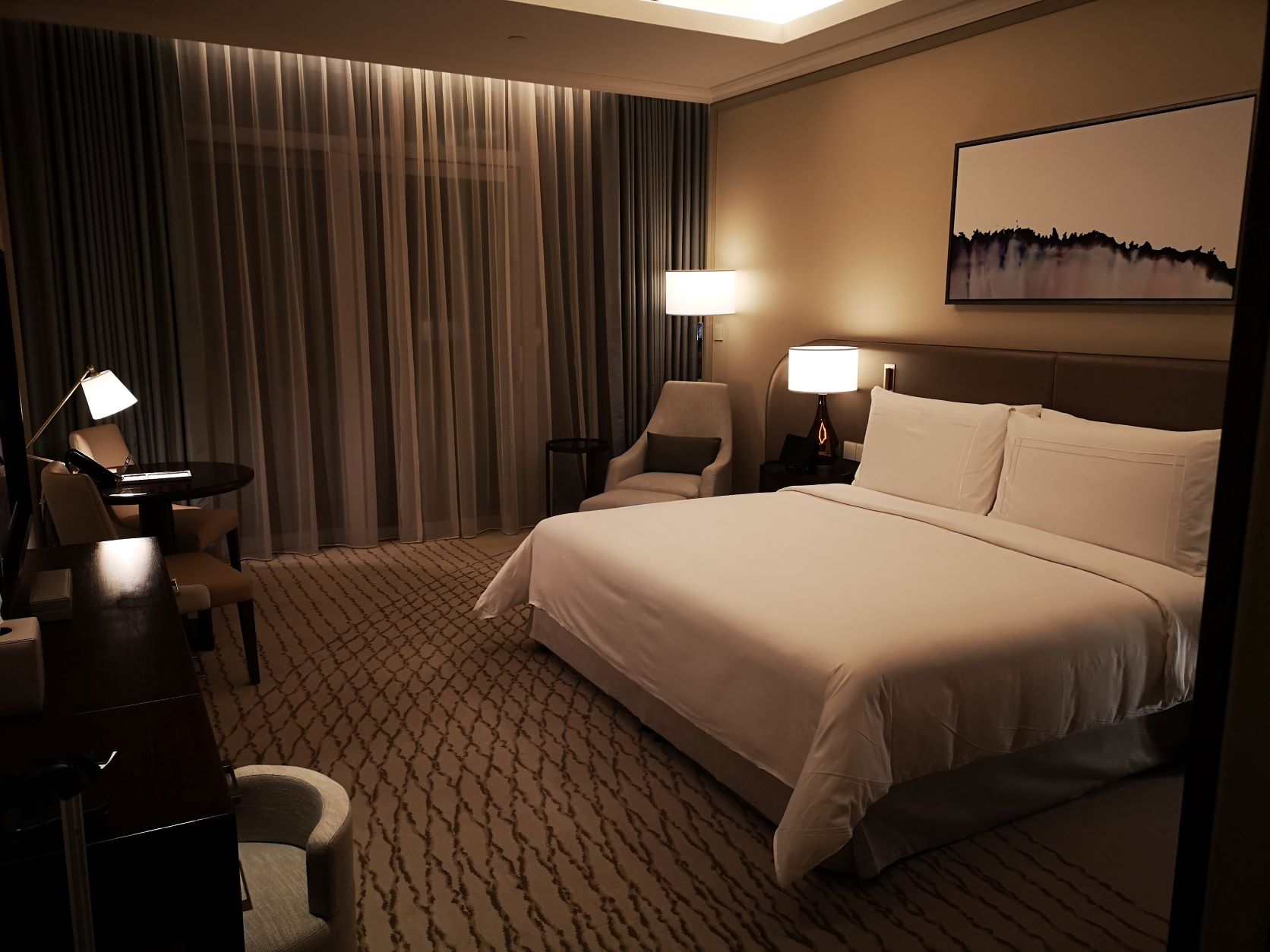 The elevator system is a little confusing with the need to change rows to get all the way to the ground floor. Lobby is located somewhere up several levels with a pool and restaurant located on the 12th level – I hear that the gym was a bit of a mission to locate so I chose not to but it's apparently a good one when you find it.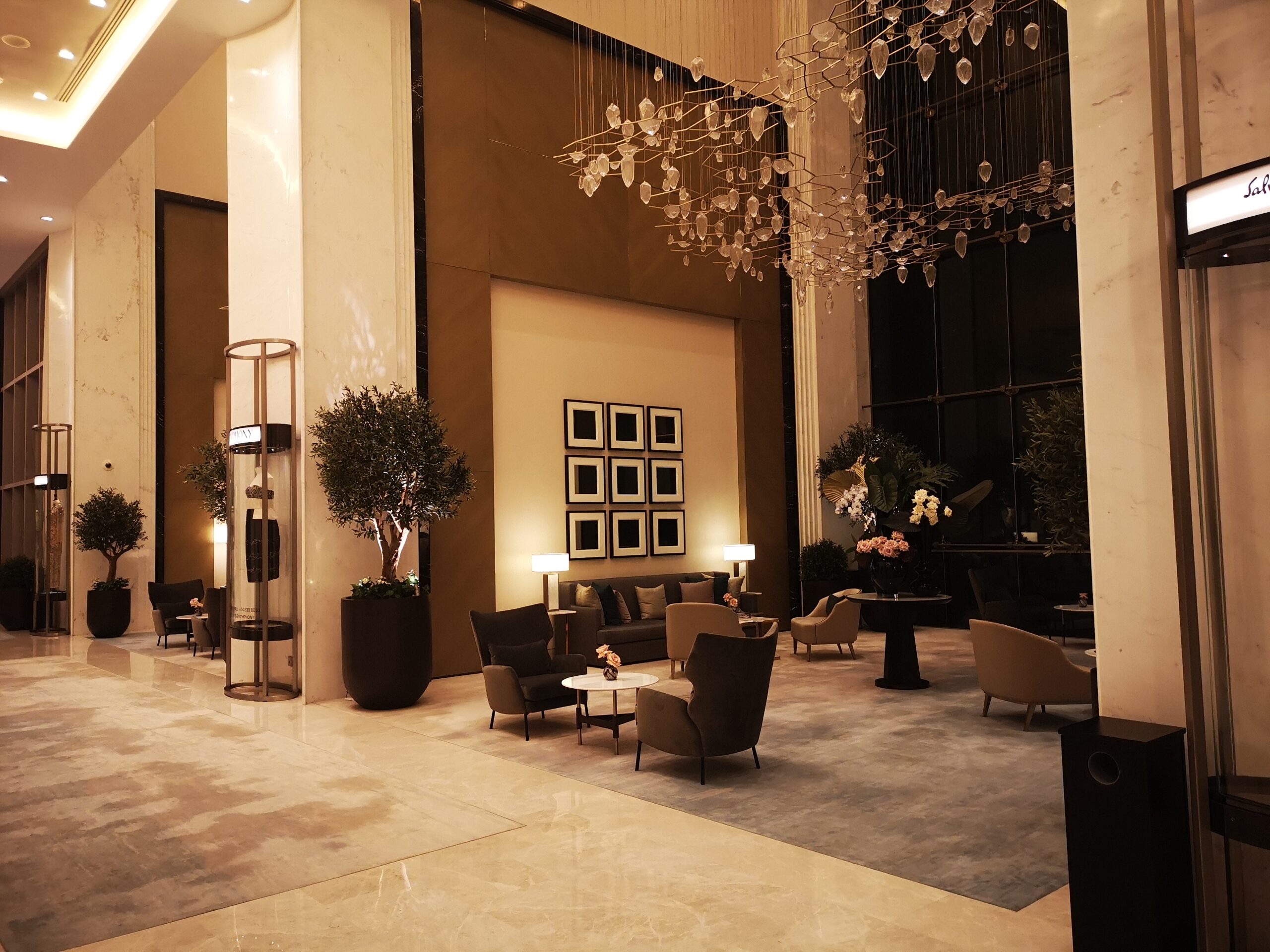 In terms of pool area, it has two large leisure pools with an infinity look and offers a perfect reflection of the Burj tower for those avid 'grammers.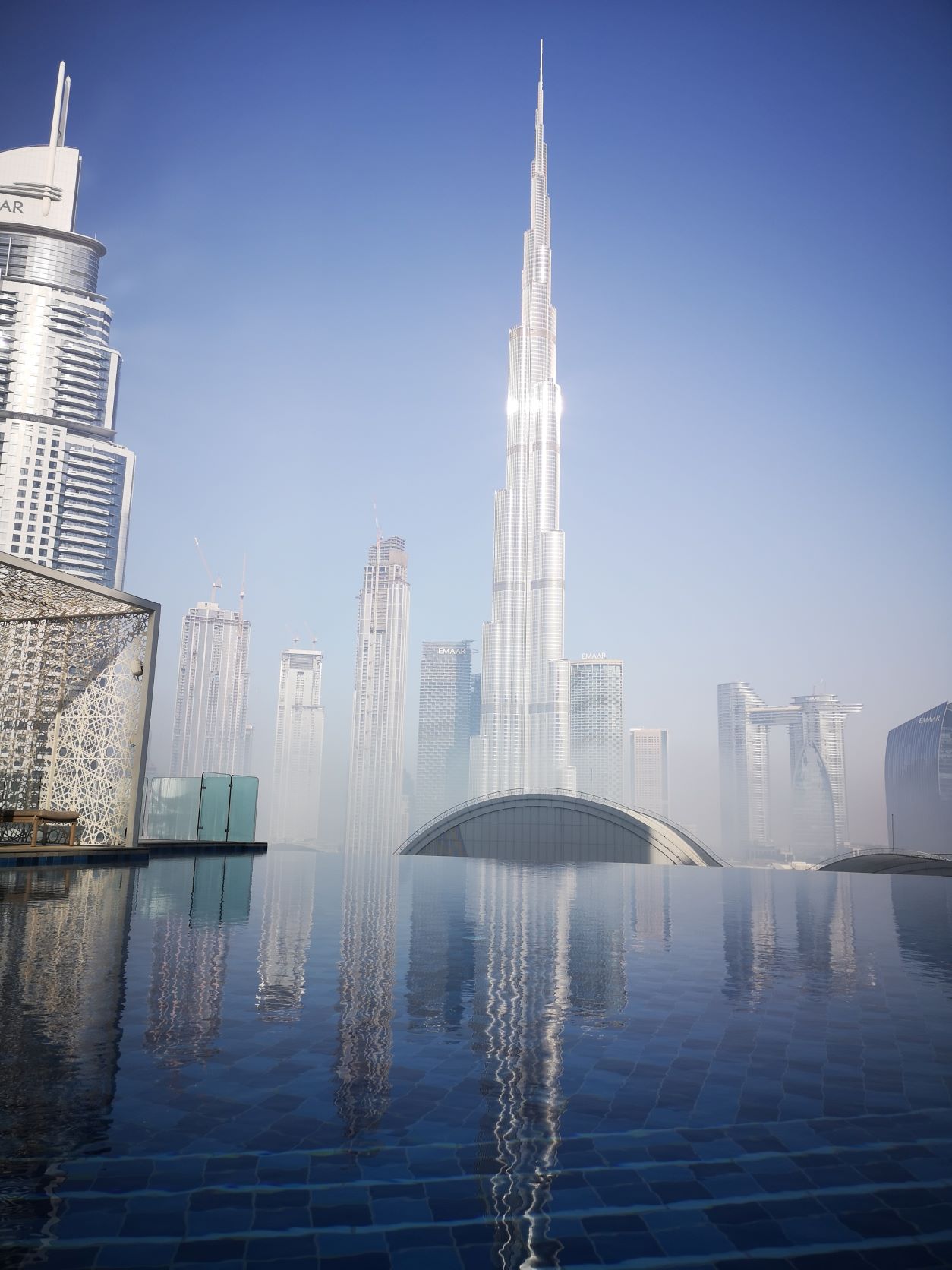 Breakfast was delicious and plentiful with all tastes catered for, buffet style too so rest assured I got my (Land Rover's) money's worth.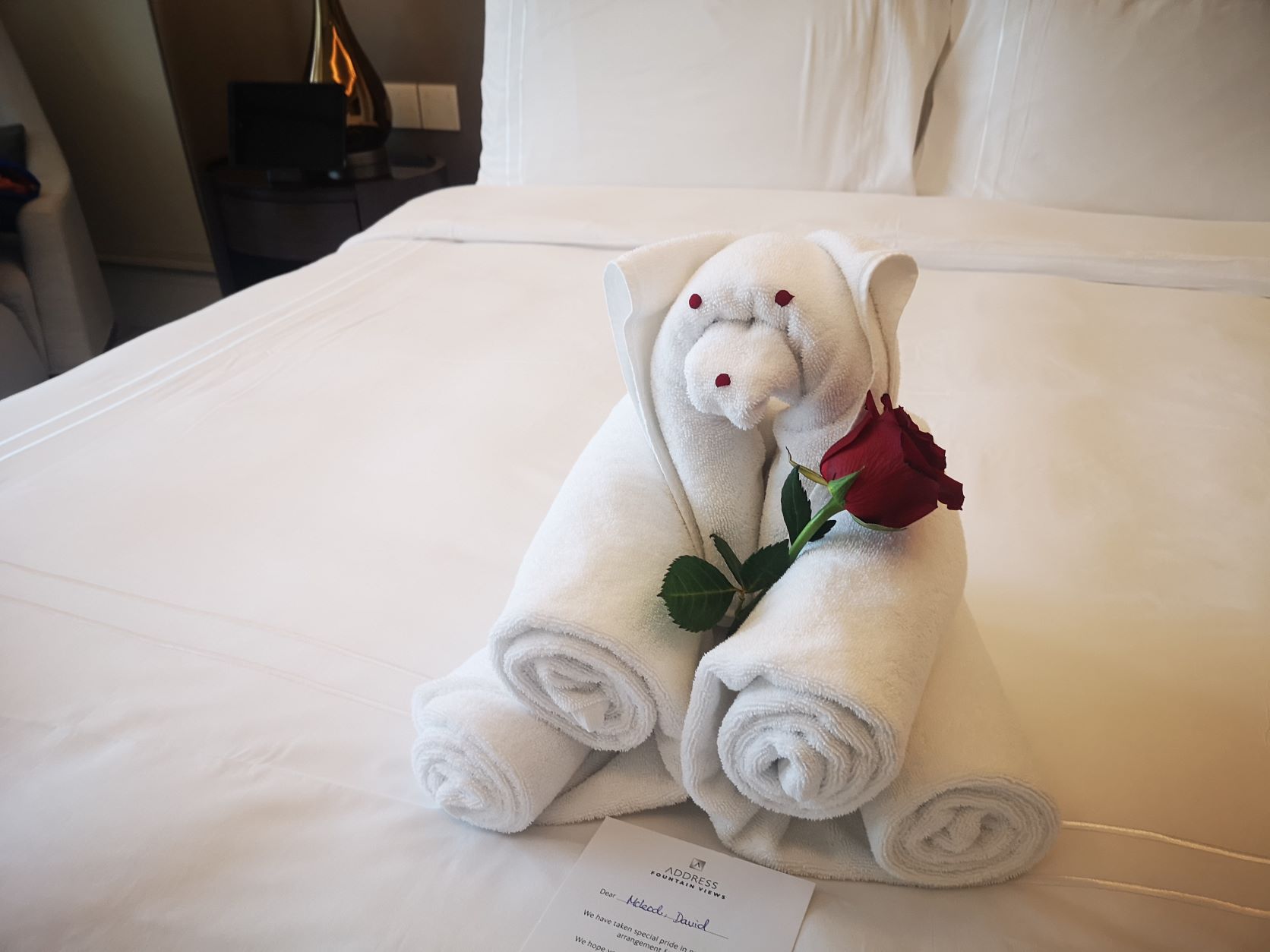 Our stay was three nights and I have to say I felt well and truly pampered by the end of it. The staff was oh so helpful and happy and the person that made up my room left roses and clever towel sculptures each day.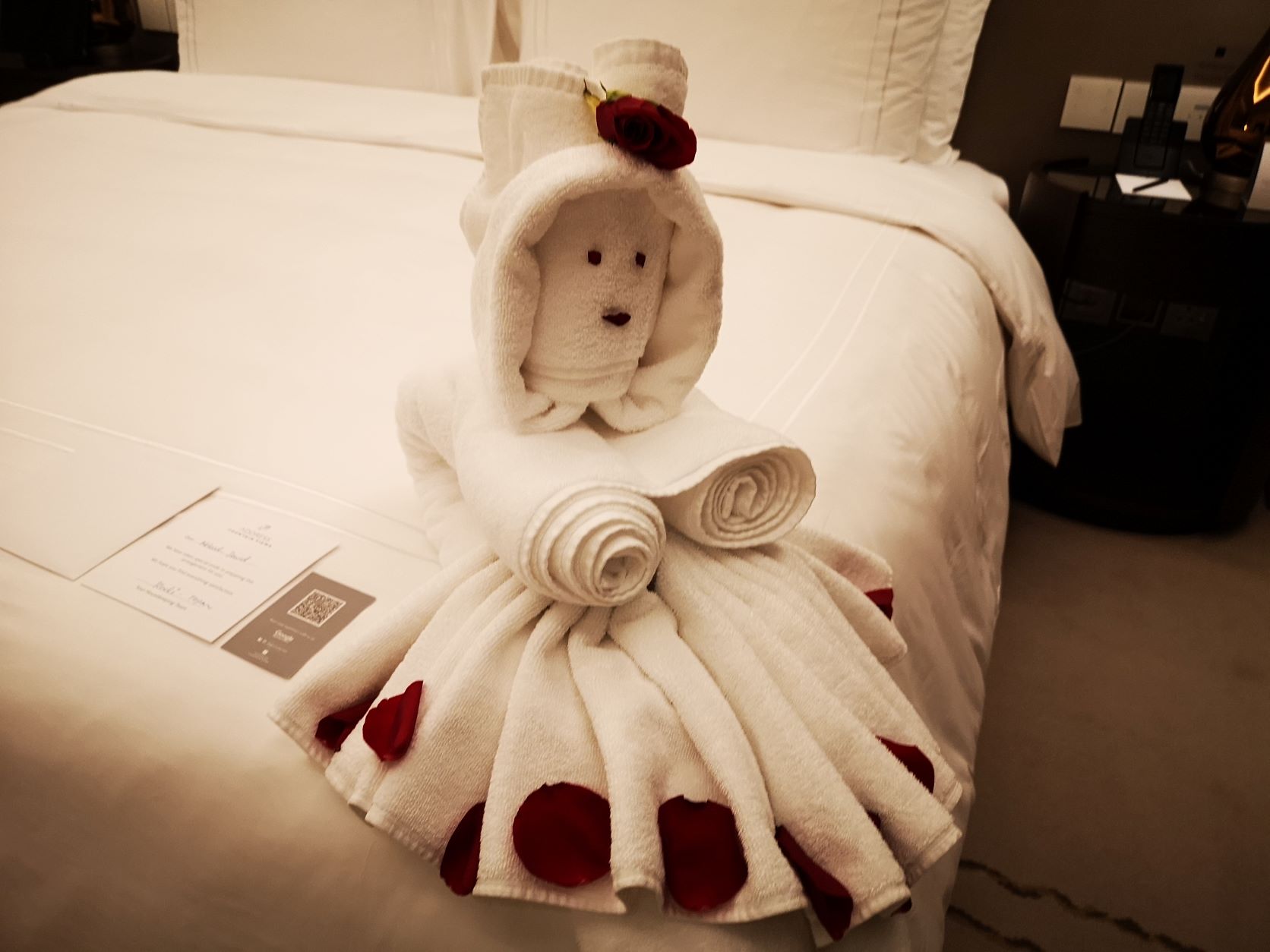 Seriously, I would struggle to know what a 7-star hotel could do to top this – highly recommended.