When I think of the 'Spirit of Adventure' it's the three-masted barquentine tall ship located in Auckland's downtown wharf that immediately comes to mind. However, thanks to Toyota (a company that has become rather synonymous with boats of late) I have a new adventurous spirit to call upon – the 2022 Toyota RAV4 Adventure Hybrid AWD.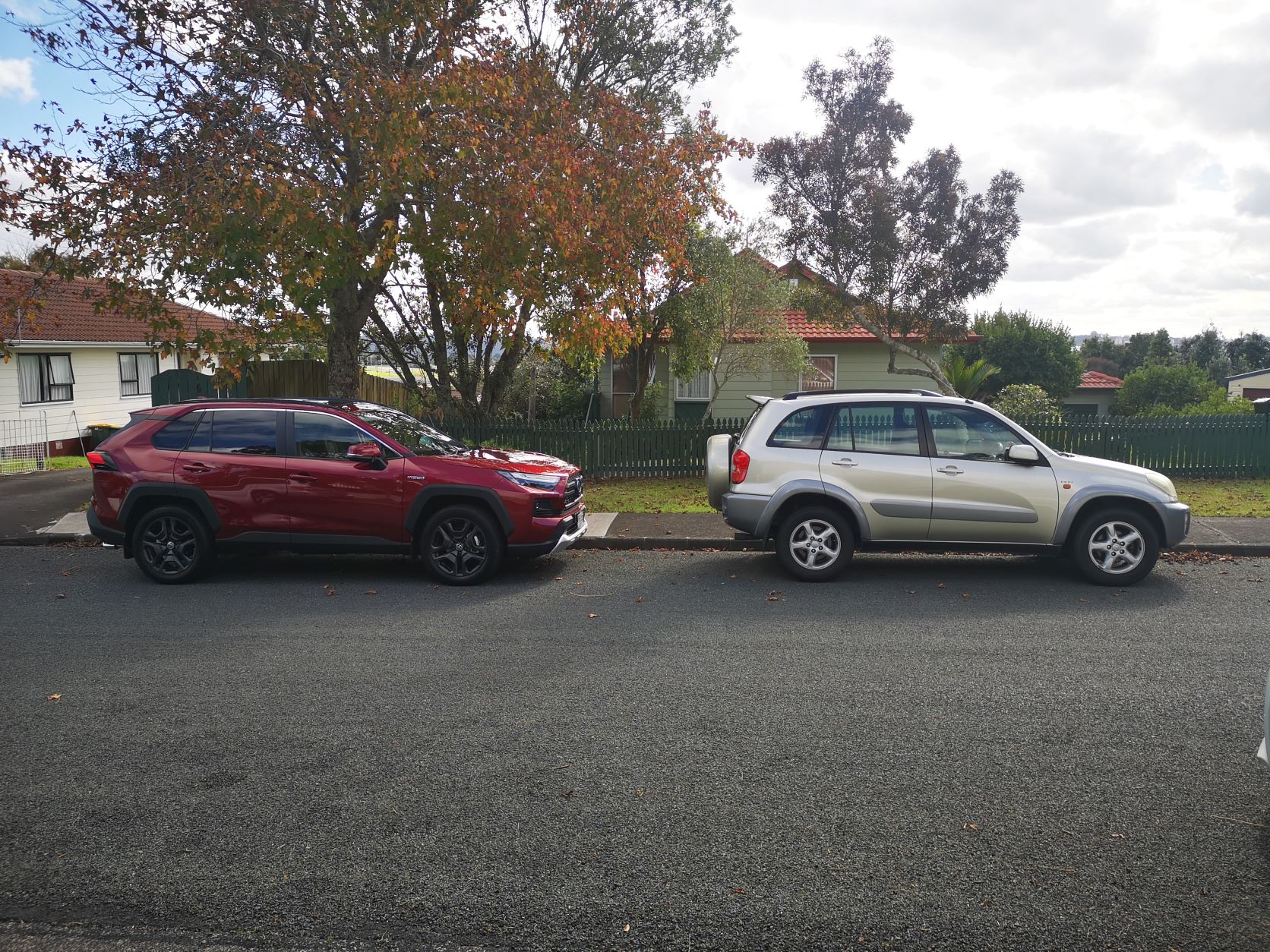 The Toyota RAV4 (Recreational Active Vehicle) has come a long way since it was first introduced in 1994 (wish I could say the same). Its size has increased, it's not so compact any more (something I can understand) but it's also way smarter and way more capable.
It's been a popular vehicle too, taking the title as 'the best-selling SUV in the world numerous times and is now in its facelifted 5th Generation, which is no easy feat.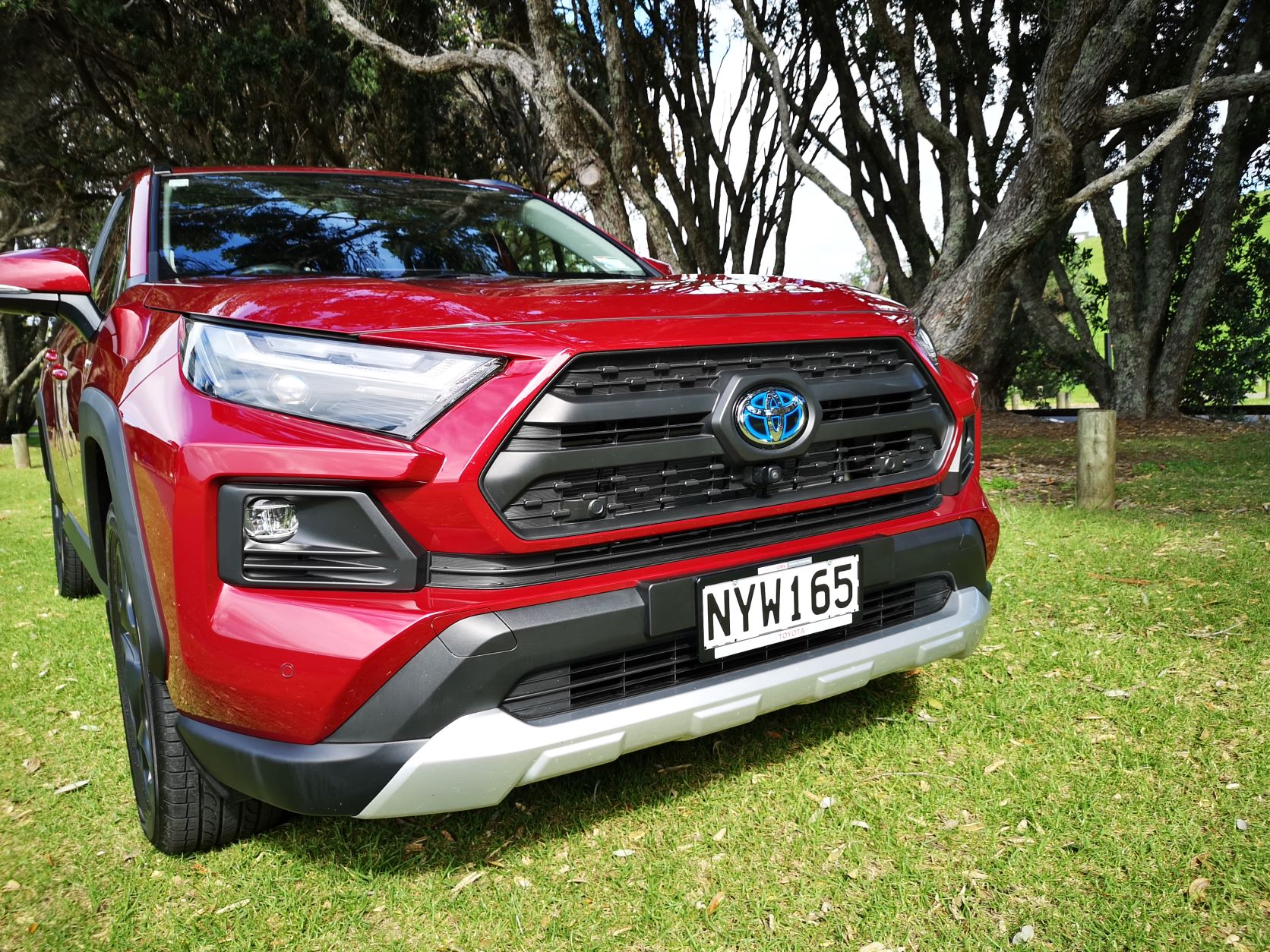 Being fettled with mid-cycle means that most of the new RAV4's size, shape and design has gone untouched, which many would agree is a good thing. However, there have been a number of subtle changes that add up to a much improved RAV and the Hybrid Adventure model that I tested, was a showcase for them all.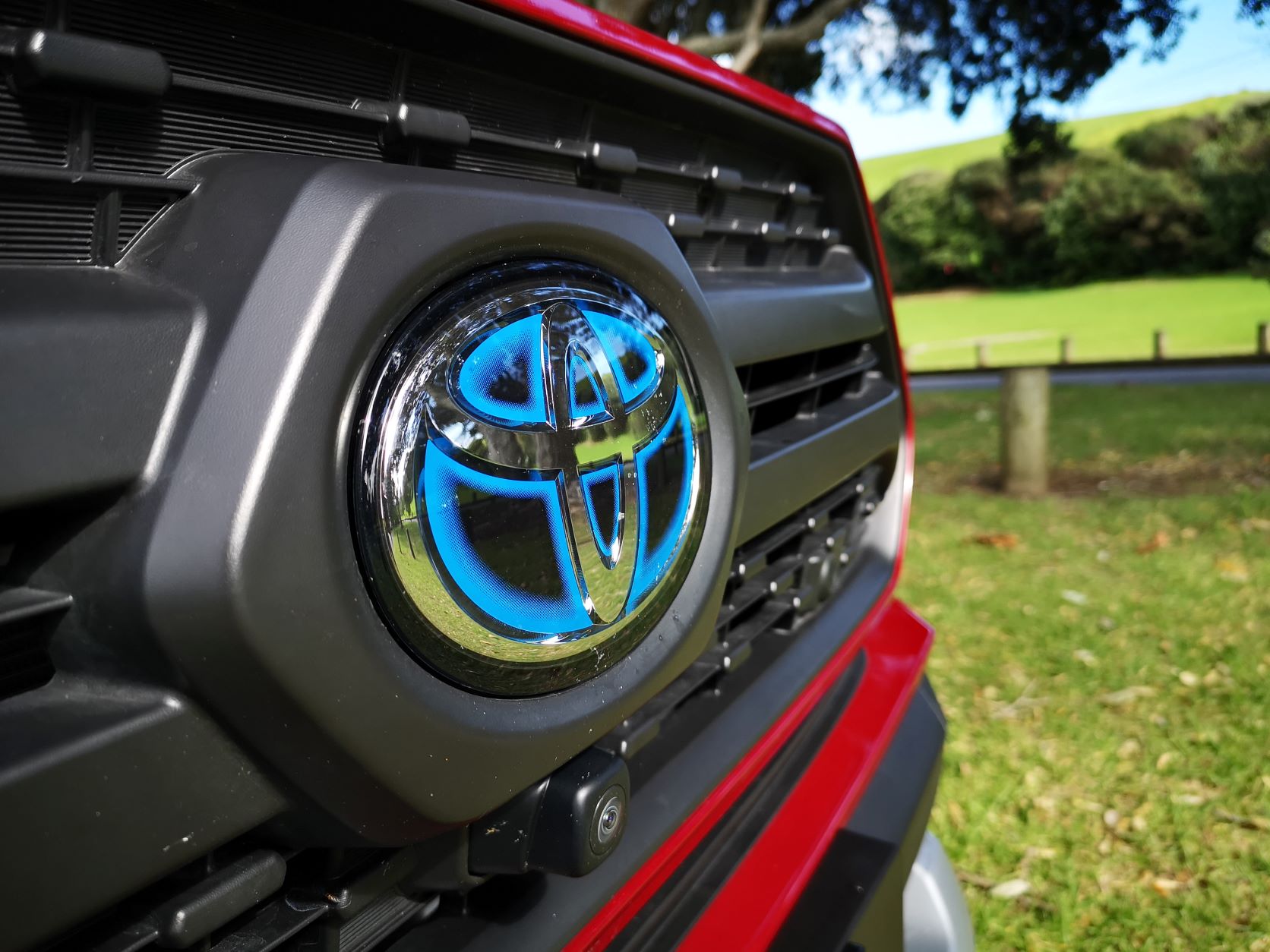 The RAV4 Adventure reinforces the model's "go anywhere" spirit with stand-out rugged styling that's ready for life in the great outdoors. What's more, it's a model that matches its owner's love of life off the beaten track, while preserving the performance and efficiency benefits of Toyota's hybrid electric technology.
It has a more purposeful front-end design with its all-black grille having a greater visual impact, contrasting well with the 'blue' Toyota badge that sits proudly front and centre on double horizontal bars. The headlights are new projector-type LEDs (available across the range), while the Adventure's commanding stance and SUV capability is amplified by the LED front fog lights being set in big black surrounds and of course, a front skid plate.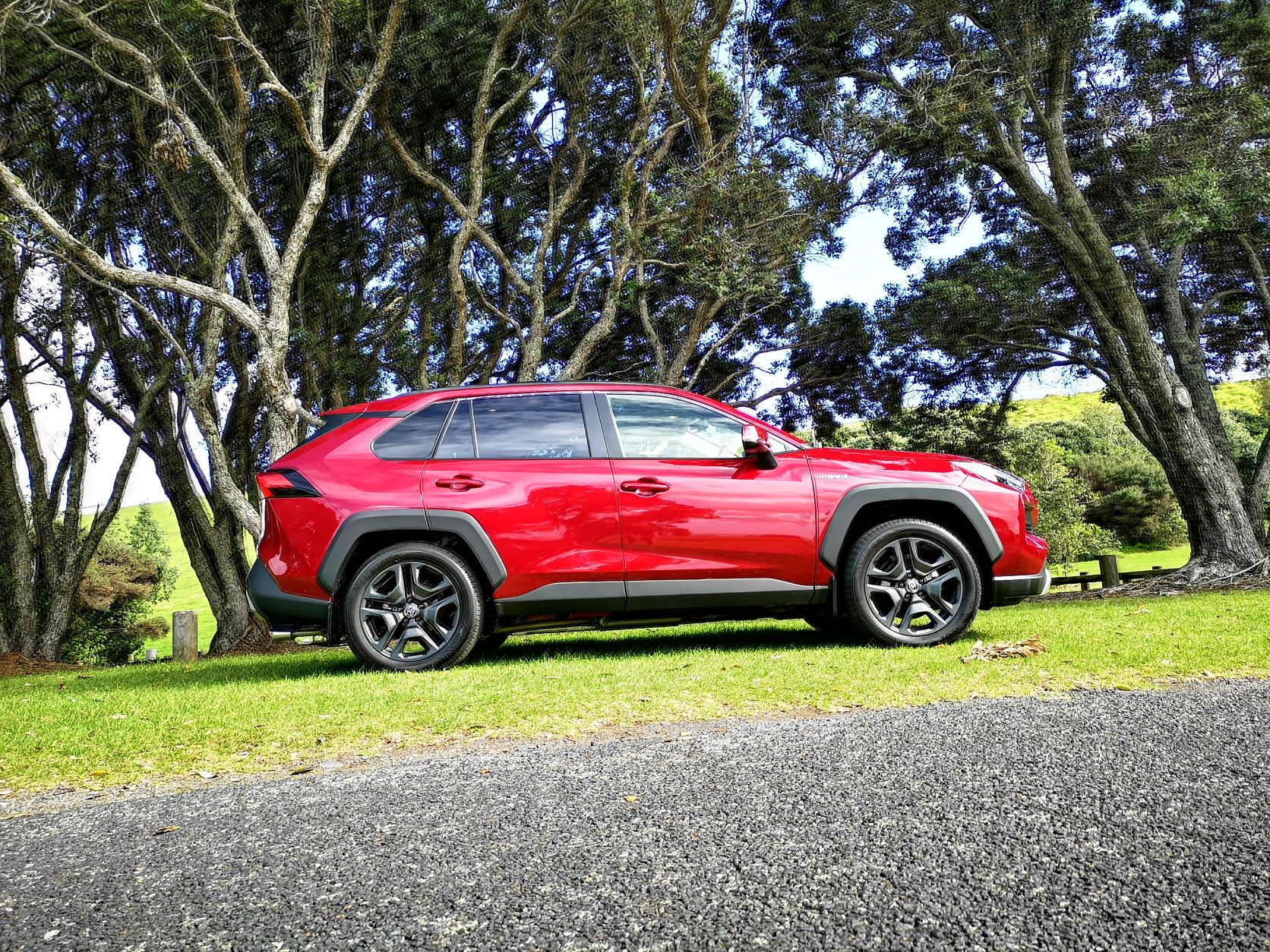 Wider black wheel arches surround the RAV4 Adventure's new 19-inch alloy wheels and this tough black protection trim runs along the sills and both bumpers. While the rear also sports a silver skid plate to match the front.
In the cabin there's a dedicated upholstery design for the seats, combining smooth, black synthetic leather with deeply quilted back and cushion sections, with contrasting orange contrast stitching. RAV4 ADVENTURE scuff plates are also fitted.
As with the previous model, the first thing that greets you when you step Inside, are the orange highlights and orange contrast stitching. It surrounds the shelves in dash and the centre console, in fact most of the anticipated high-volume touch points and yet, it's not overdone.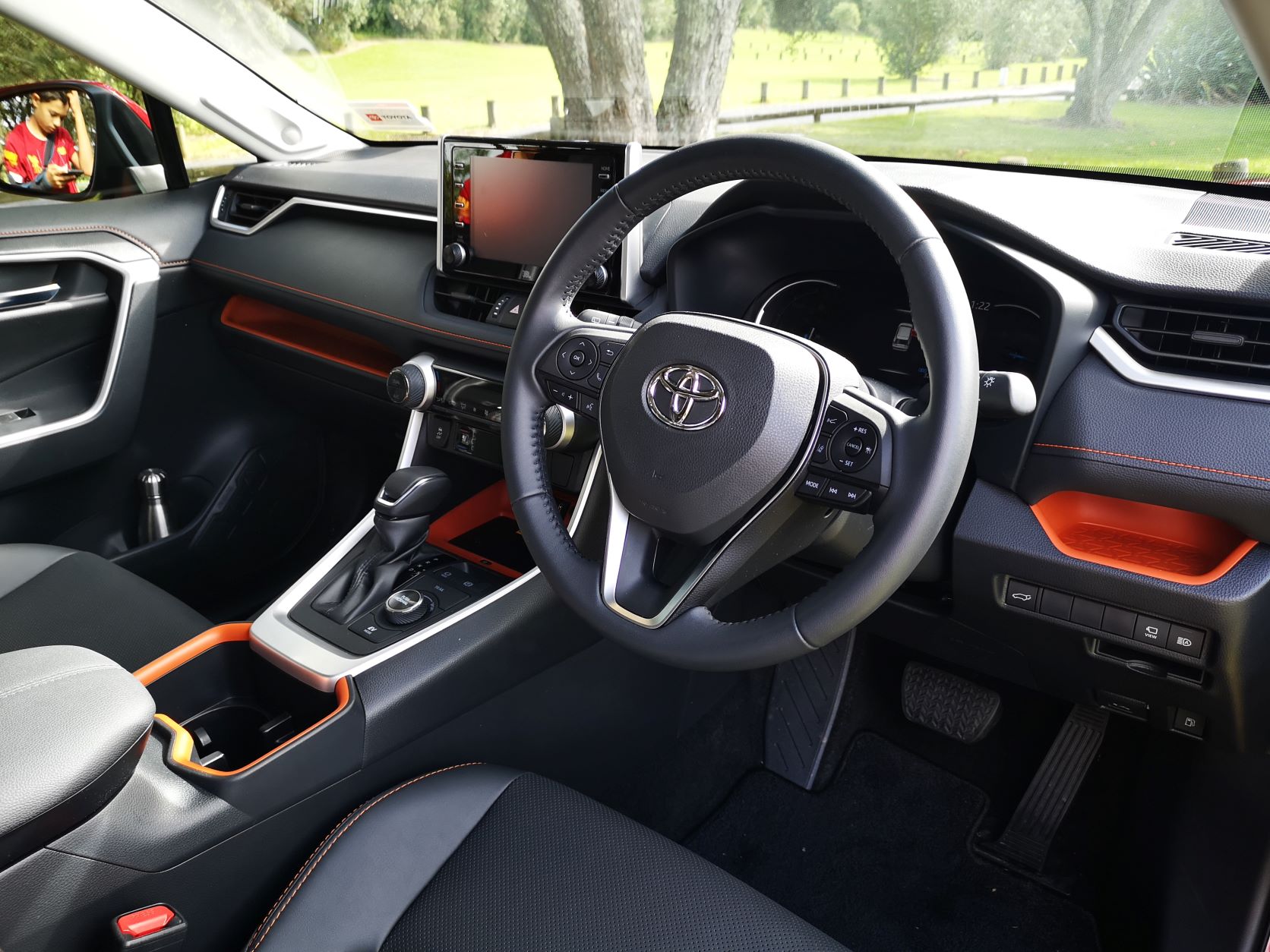 The updates feature LED mood lighting, USB-C charge ports for devices, and a powered passenger seat (Limited Model only) to match the powered driver's seat and illuminated window control switches, as I said before, subtle but valid improvements.
Behind the scenes, the RAV4 Adventure is powered by Toyota's fourth generation hybrid electric technology and is equipped as standard with intelligent all-wheel drive, provided by an additional compact electric motor on the rear axle.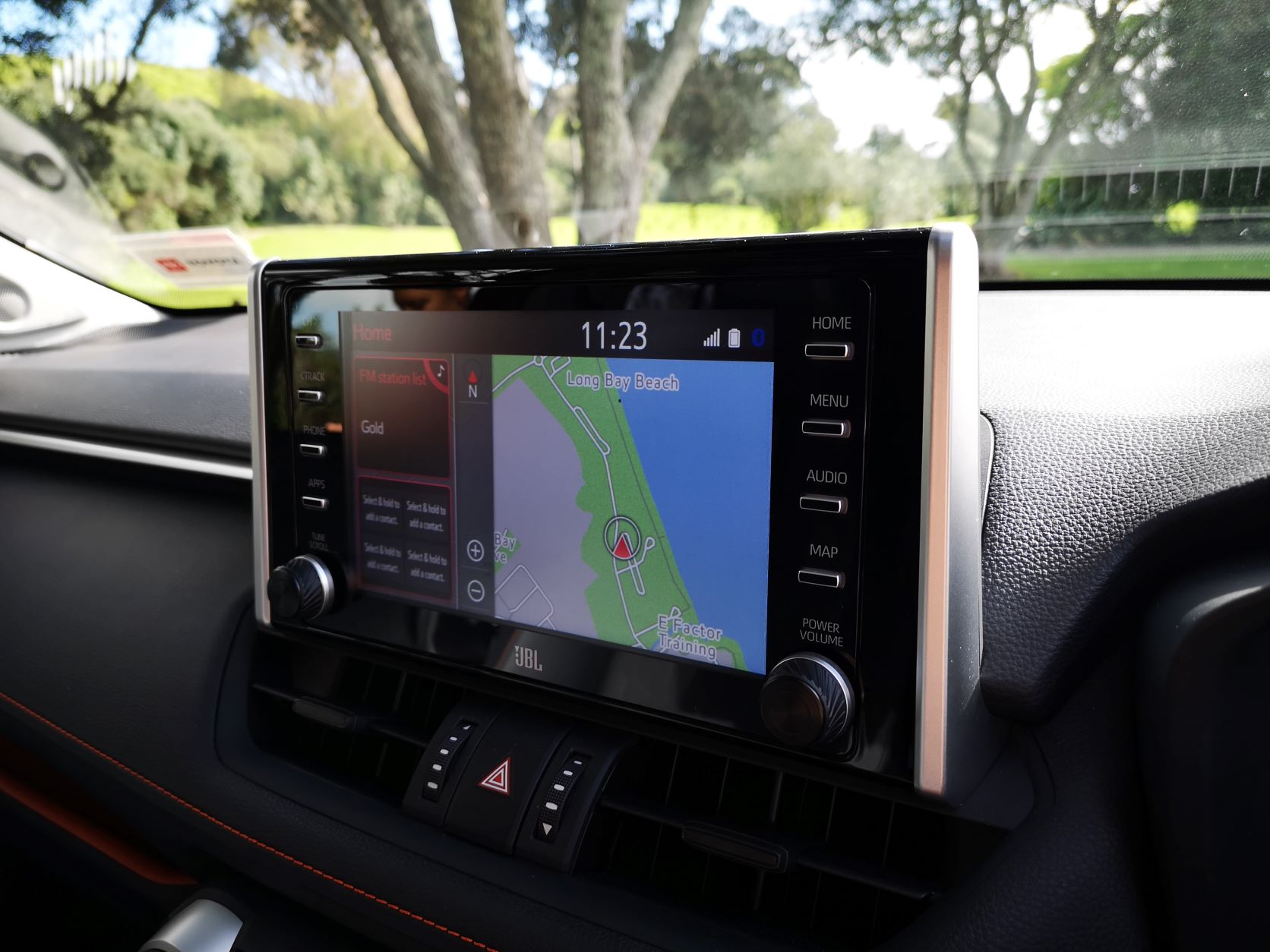 The efficient yet powerful Hybrid-powertrain, combining electrical motors and a 2.5-litres four-cylinder petrol engine and boasts one of the highest thermal efficiencies in the world for a serial production engine. It produces 131kW at 5700rpm (total output 163kW) and 221Nm at 3600-5200rpm, while CO2 output is just 110g/km. The E-Four AWD-i also allows for (braked) loads of up to 1,650 kg to be towed.
Taking to the rough and rugged streets of Albany (yes I'm joking), the RAV4 Adventure fits in nicely. Its size, although larger than early generations, is still compact enough to get in and out of everywhere without raising the heartbeat, and should you need it, Toyota's safety sense (suite of driver and safety aids) is there to support you. It's well balanced in the corners and offers up plenty of confidence for the driver, although I wasn't out to break any land speed records.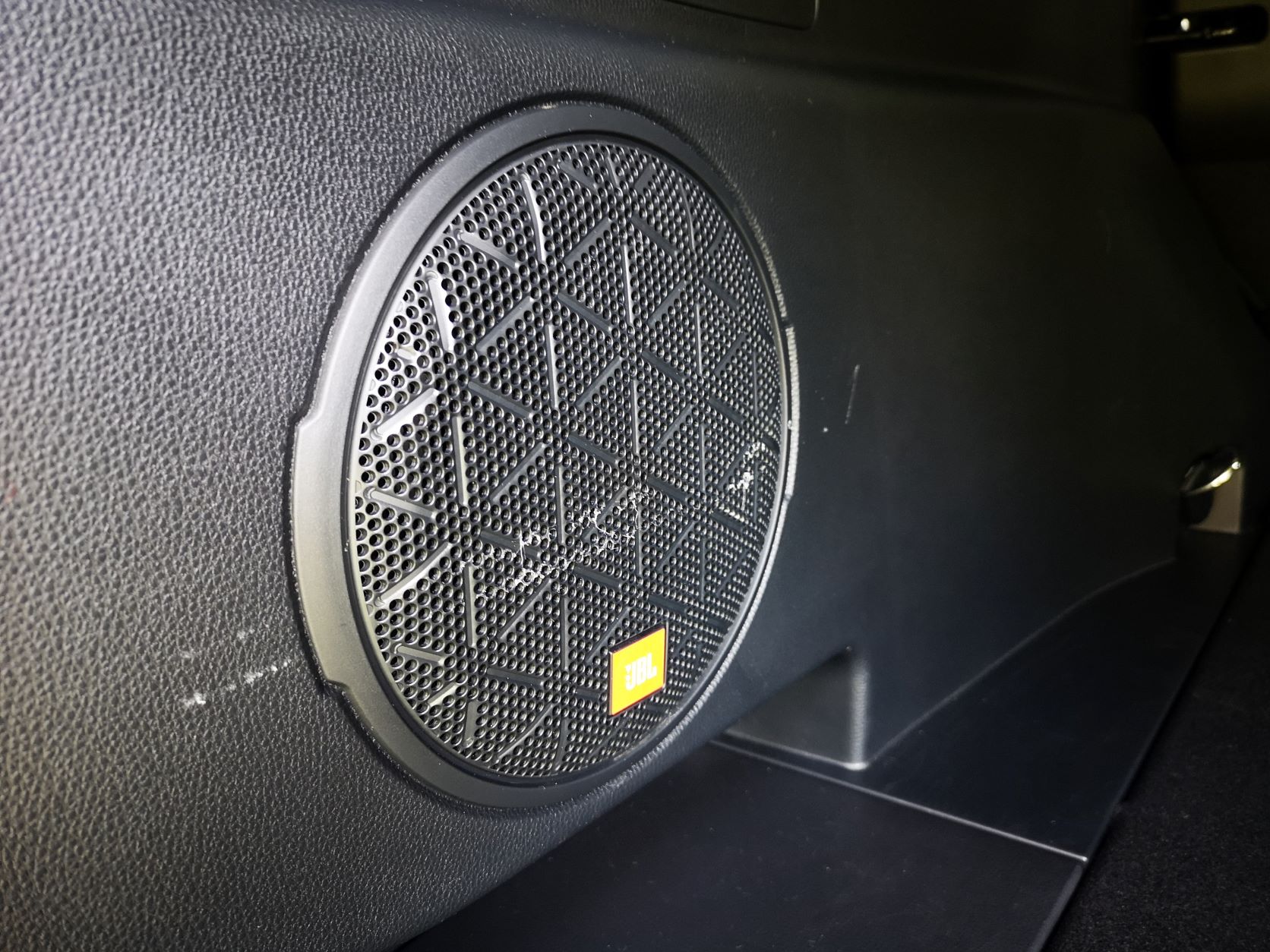 The infotainment itself comes to you via an 8-inch colour touchscreen, it's uncomplicated and easy to navigate around, plus it's hooked into a 9-Speaker JBL sound system that's easy on the ears.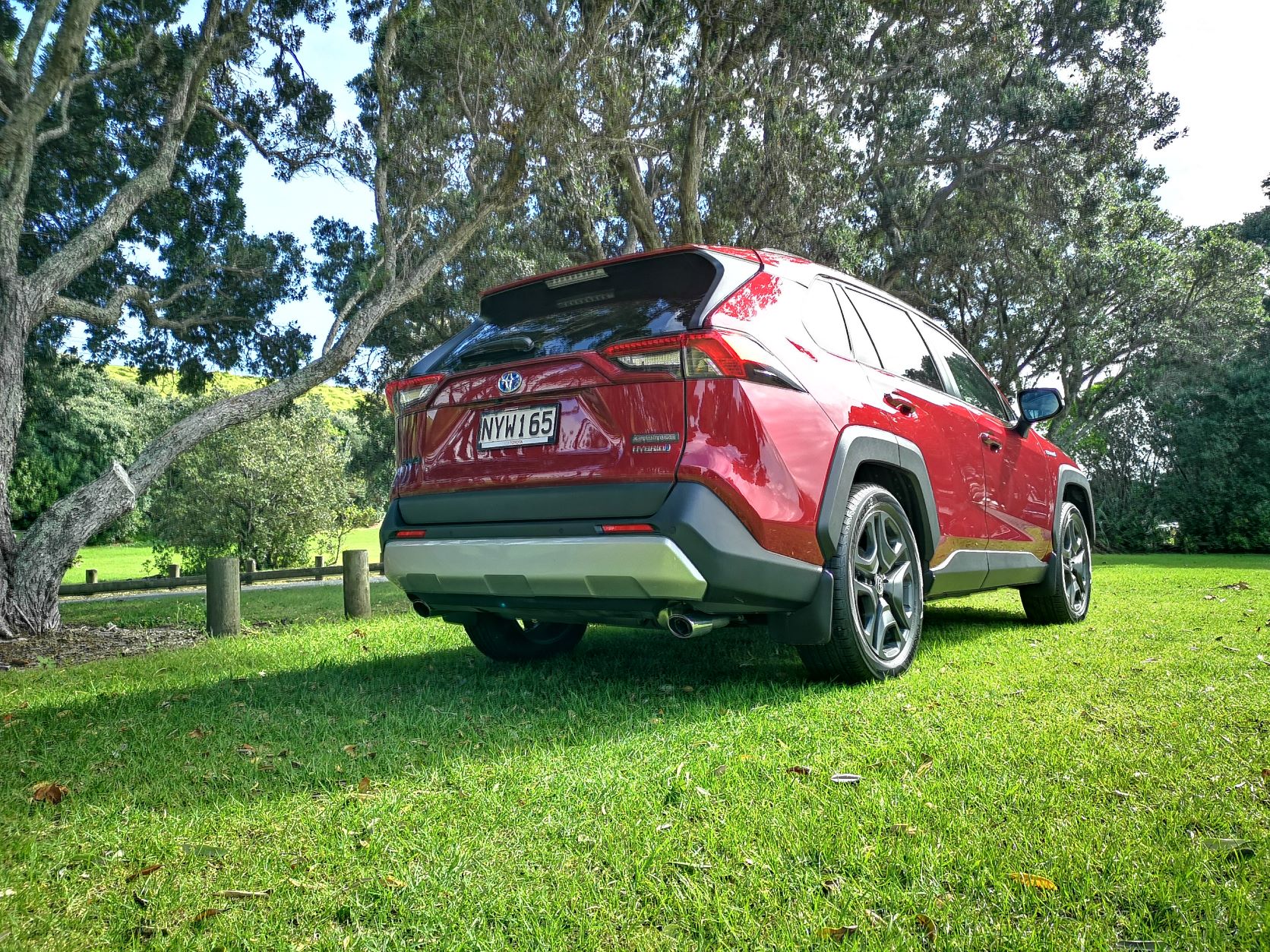 Steering and visibility is great and the motor switches between EV and fossil unnoticed. Power is a bit lacking should you wish to race anyone at the lights but be comfortable in the knowledge that you'll pass them at the fuel station somewhere down the road. Infact, the way the fuel gauge didn't move (well ok barely) during the time I had the RAV4 Hybrid was disconcerting, I wasn't easy on the accelerator and yet returned the RAV with the needle still near the top.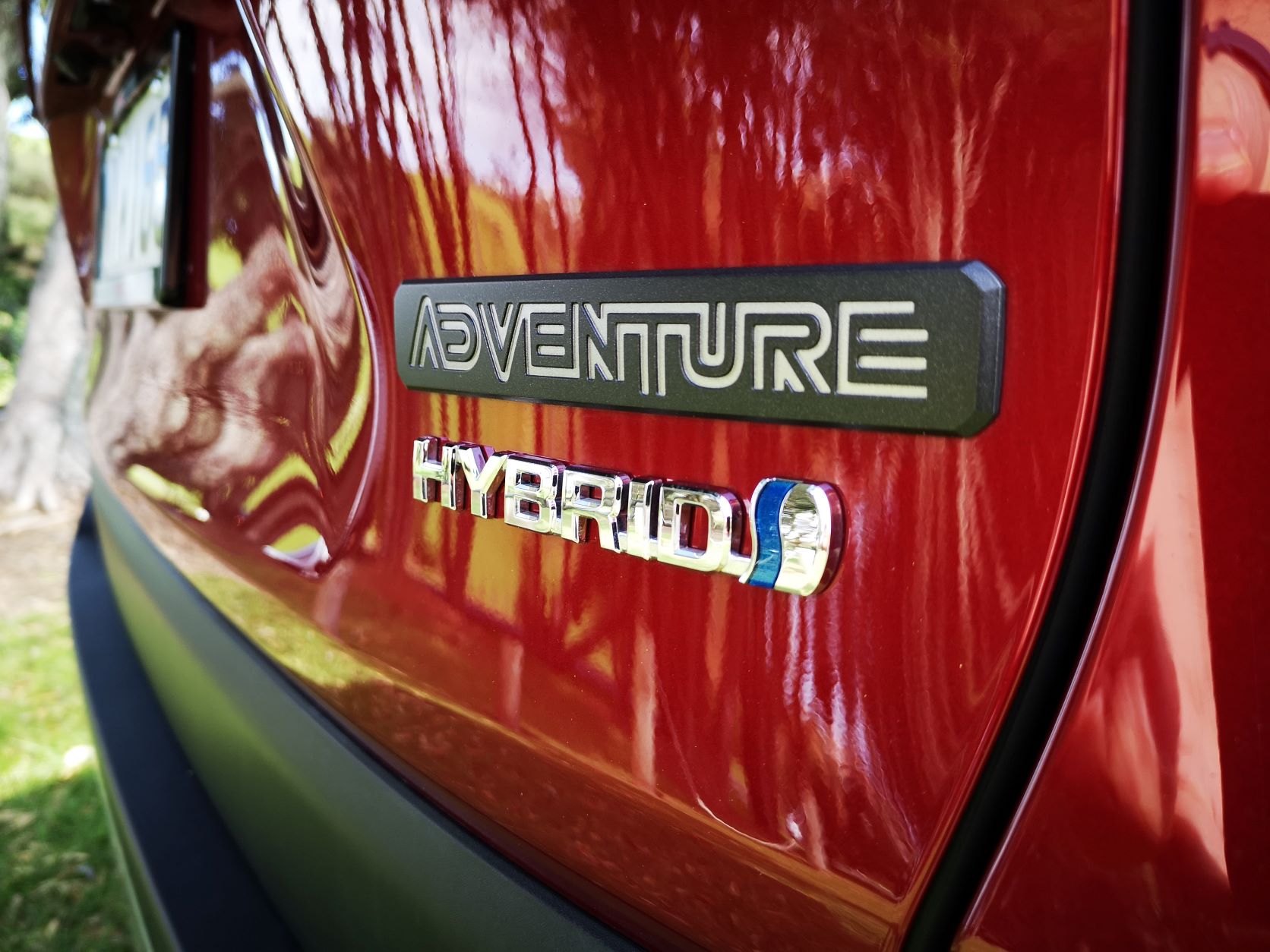 Alas I didn't take this RAV4 Adventure anywhere off the beaten track, but I am reliably informed that it is more than up to the task of getting its feet muddy and to me, that's the spirit.