Initially codenamed the 'Range Stormer' the Range Rover Sport thrust its way onto the world stage around 2005 and hasn't looked back since. Two generations and a few facelifts later (for the SUV not me) Land Rover NZ threw me the keys to their latest and greatest version, the SVR Carbon Edition and I'm still smiling.
The first generation Range Rover Sport (or Remuera Tractor as it's affectionately known as) managed to bring a sportier feel to the already luxurious Range Rover, however, even sportier was yet to come as in 2015 it fell into the loving embrace of their Special Vehicles team. It was given a 5L Supercharged V8 straight out of an F-Type Jag, a more performance based face, revised chassis and an adaptive suspension – oh and to top it all off, an SVR badge.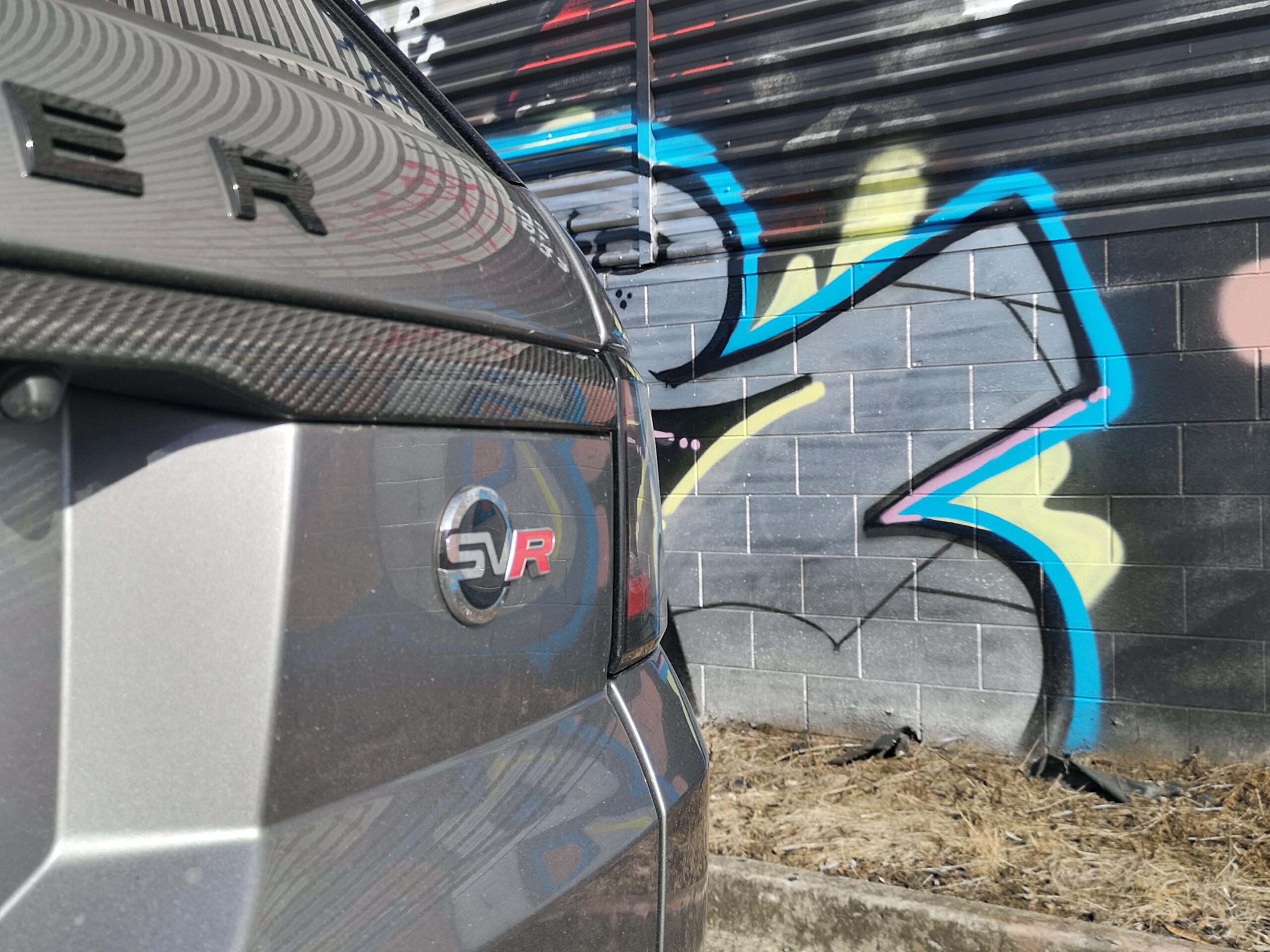 This 'sportscar' in SUV clothing, turned heads and grabbed attention and why wouldn't it, after all 410kW and 681Nm is not to be sniffed at. Well now, with the second generation, JLR has gone all out and produced their most powerful Range Rover Sport SVR yet.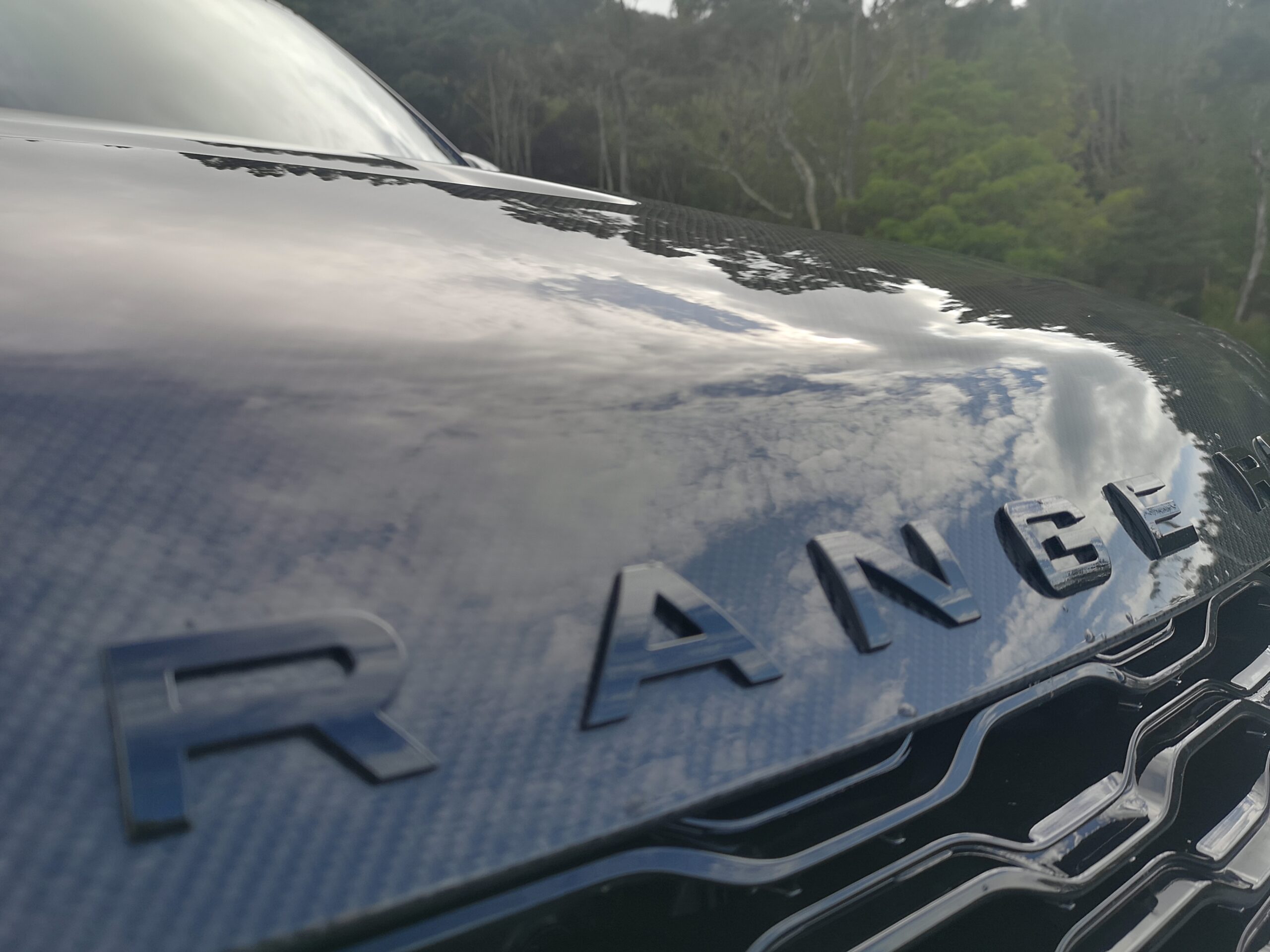 Let's begin under the bonnet. It's the same Supercharged V8 from the F-Type only this time the SV team have eked out an extra 19kW and 19 more Newtons (Sir Isaac would be proud). The almost 430kW (575PS) and 700Nm brute of an engine launches this big SUV from 0-100km/h in just 4.5 seconds and thanks to its quad exhaust tips, growls, yells and pops well it's at it. Start up may grab the neighbour's attention but it's when you find a tunnel, clear road space or a racetrack that the SVR's soundtrack simply delights.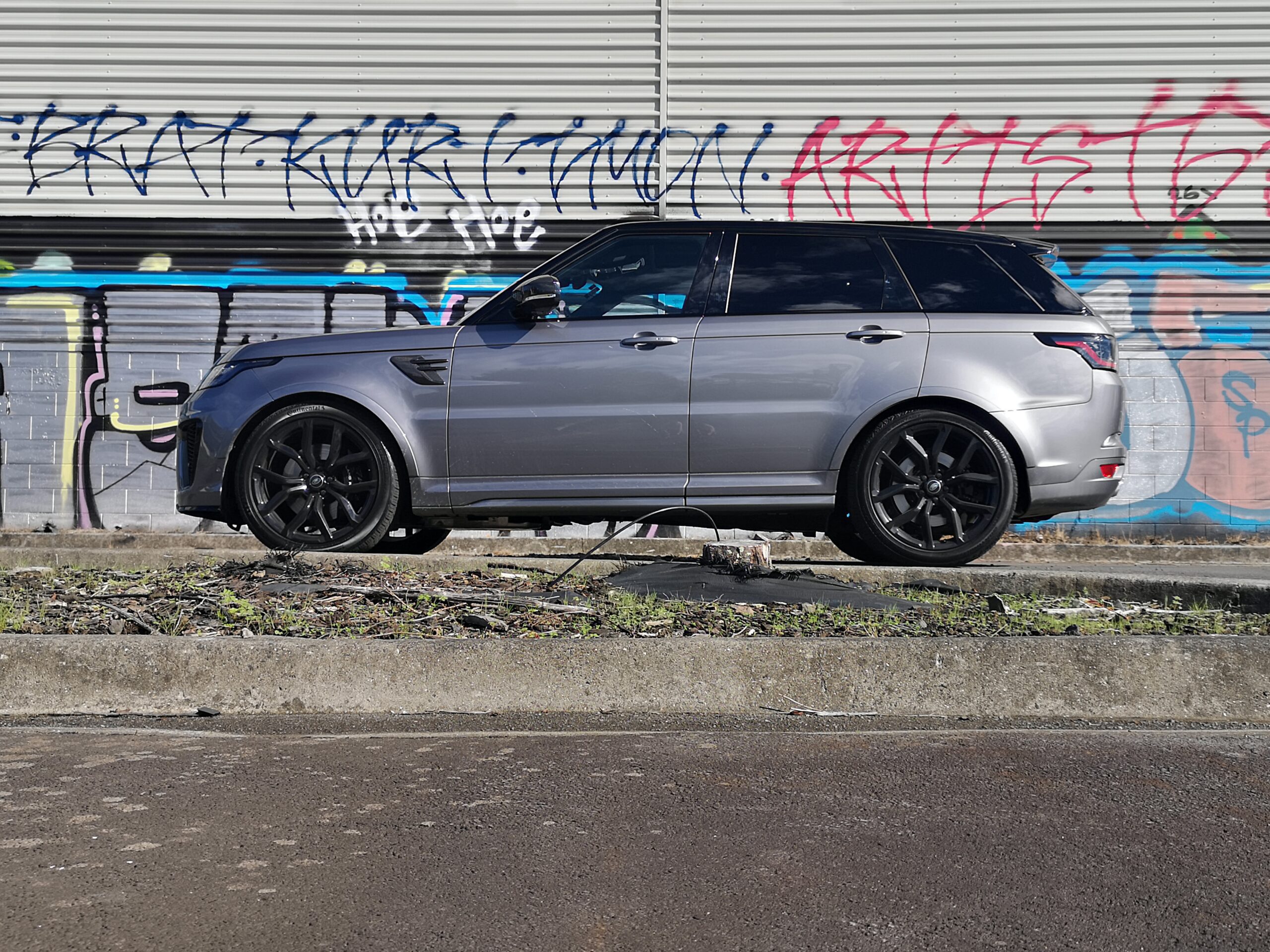 Yes it's a big SUV but its stoic lightweight frame, aluminium monocoque body shell and 22-inch fat feet ensure you stay firmly planted when tackling corners, it has a confident feel, plenty of power and plenty of sound.
It also (being the Carbon Edition) has plenty of carbon fibre. The engine has a carbon shroud, and the bonnet itself is a carbon composite. The lower front air curtains have a carbon frame, the side vents are carbon, the door mirrors are carbon, and there's a carbon strip across the tailgate. Oddly enough, although it sounds like a lot on the exterior, it actually feels rather tasteful.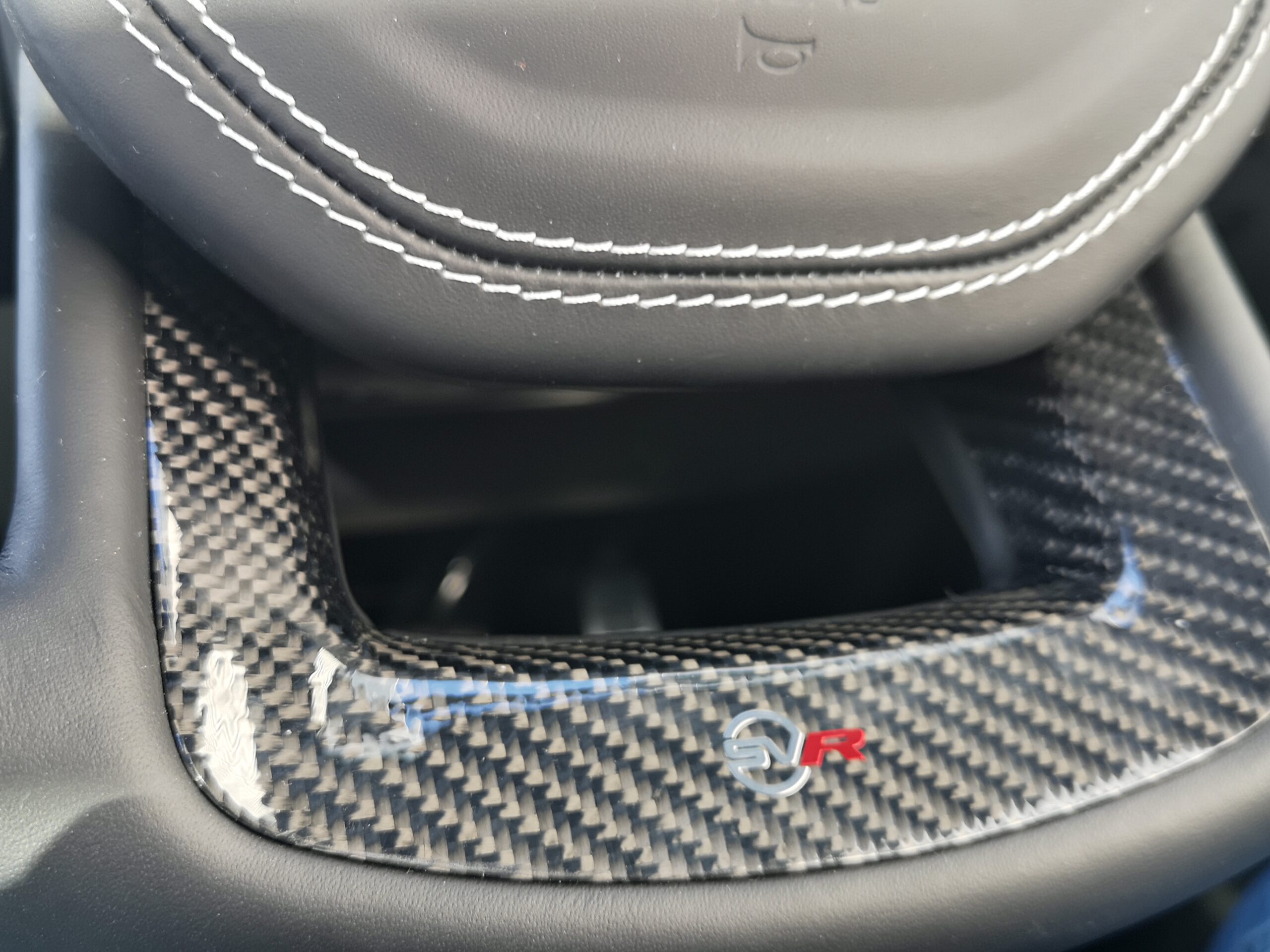 Of course the carbon theme continues inside, with the door cards, the centre console, the steering wheel, the rear seat climate control, (I'm sure you get the picture) but again, although it's not subtle, when intertwined with alcantara, leather, piano blacks and chrome accents, I feel that it all seems to work just nicely.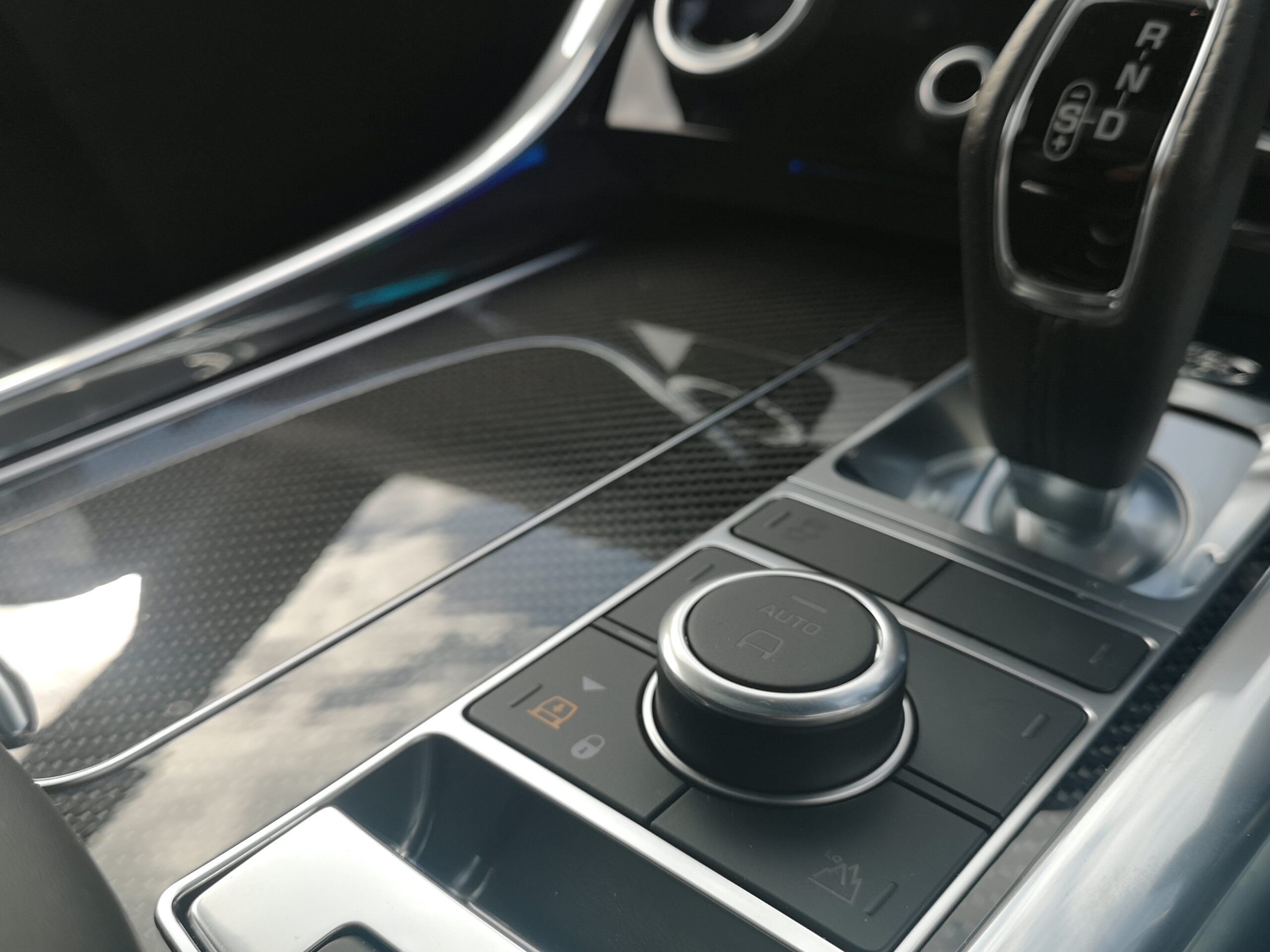 My time with the SVR was limited, however, I found every excuse to use it. From heading to the store or taking my son to football practice (aka its natural habitat) to simply just going for a drive alone with the Meridian sound system on low so I could just listen to its beating heart. I also managed to get behind the wheel for a lap of Hampton Downs racetrack where 165km/h was obtained with ease and that wasn't even on the main straight.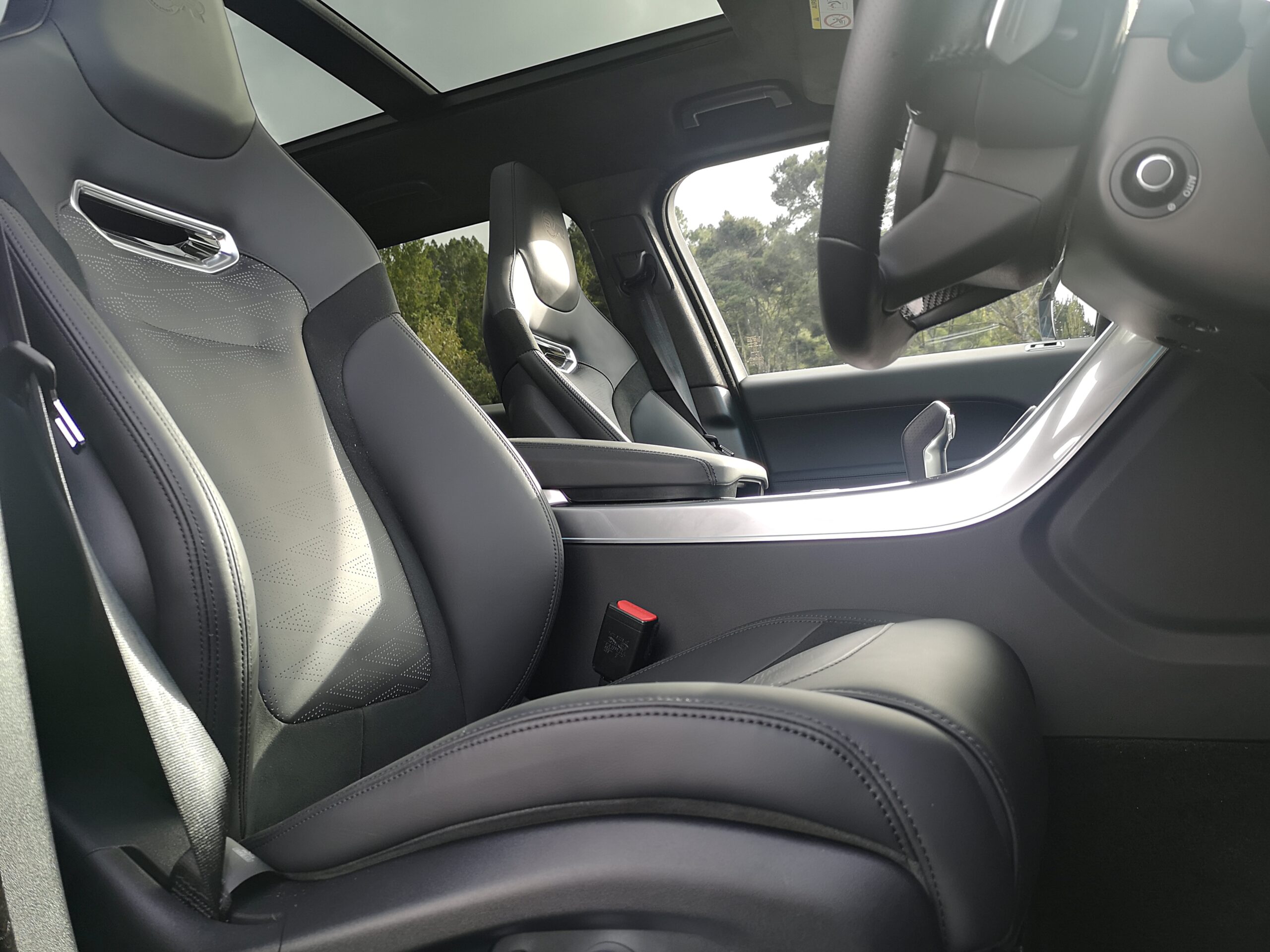 The SVR team have managed to merge unadulterated luxury with seemingly limitless power and throw in some practicality too. A perfect case in point are its seats. Both driver and passenger are treated to lightweight bucket-style sports seats that are bathed in diamond stitched leather and come with large side bolsters, the result is a comfortable, cosseted ride that keeps you fixed in place should you wish to attack corners with vigour (and you will).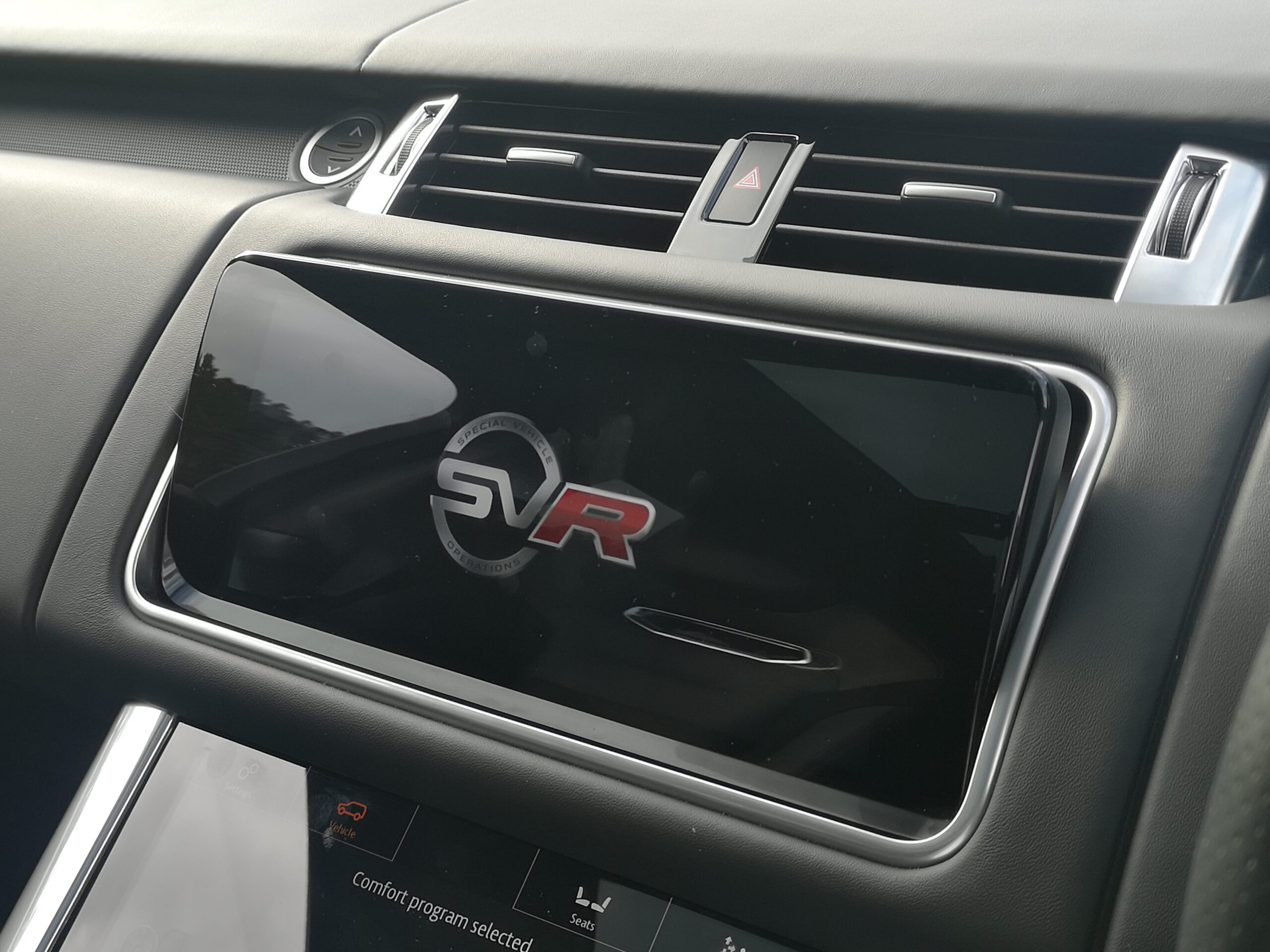 There's an abundance of technology at hand too, all designed to keep you and your SVR safe from harm and fully connected. The two touchscreens with Touch Pro Duo are easy to navigate around, and should you find yourself venturing off the tarmac, the suspension and all terrain modes are there to join you on your adventure (although, I personally wouldn't be heading into a jungle in it anytime soon).
The Range Rover Sport SVR Carbon Edition is a little bit gangster, a little bit Premier League football player and a little bit CEO all rolled into one. It's a must for those that are into Carbon style and for those that really want to make a statement – whatever that statement may be!