Many years ago, my parents used to have a small business that required the use of a work vehicle to get goods transported around town, and I recall it was definitely not the fanciest of things. I just remember they liked the car, but at that time I didn't know enough to appreciate what made a vehicle fit for its purpose or not. So now, fast forward more than 25 years (feeling old already) and I got to spend some time with the new Peugeot e-Partner. It was a great opportunity to reacquaint with those old memories and also see how much every different kind of car has improved over the years.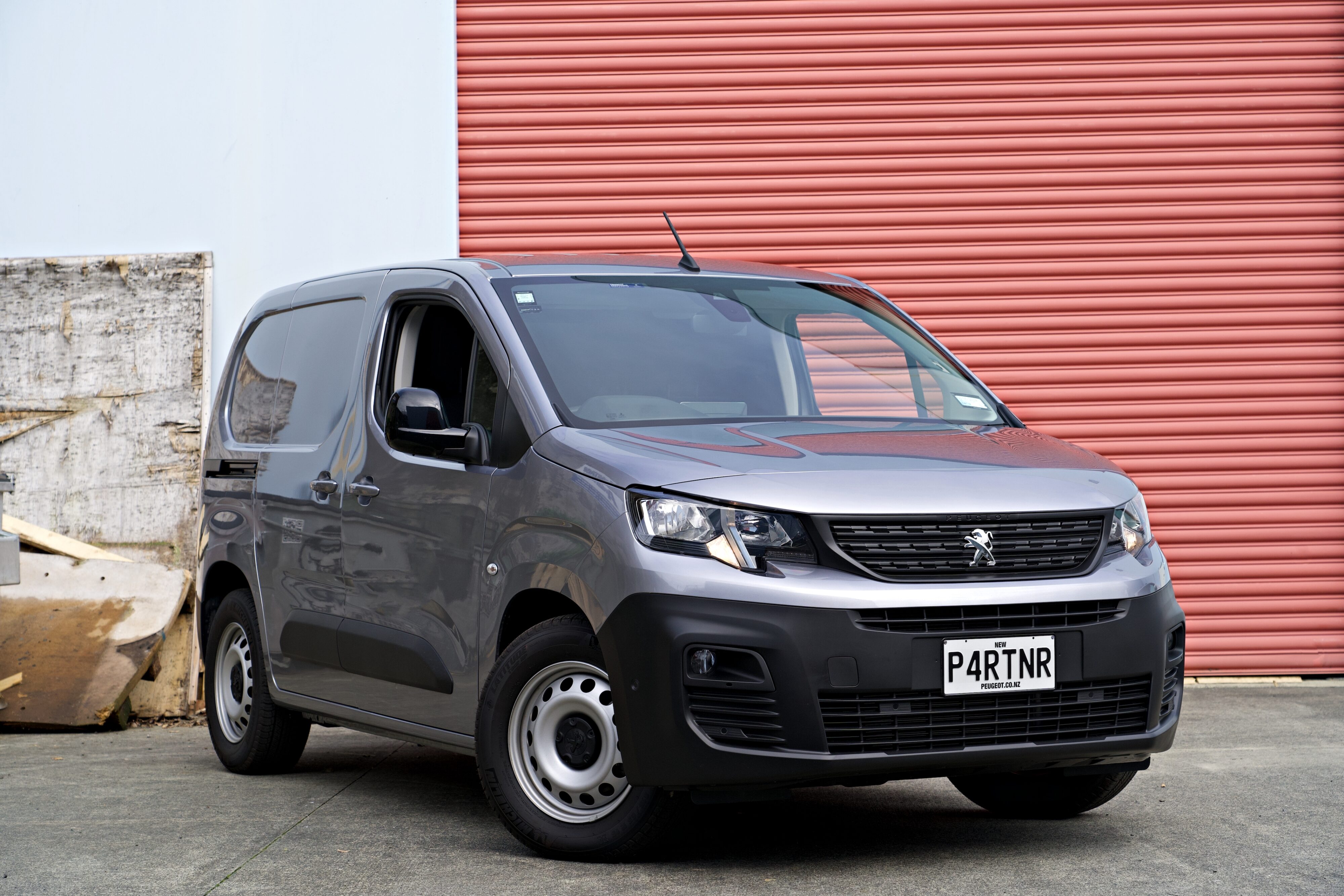 And as I was taking this trip down memory lane, I also remembered these vehicles eventually got replaced by small trucks back home, around the same size as the ones we see here. However, in markets such as Europe, these small vans are extremely popular due to their small footprint and the popularity of the models they are based off of. So, even though I'm no European small business owner, I decided to play one for a day to check out the Peugeot's capability.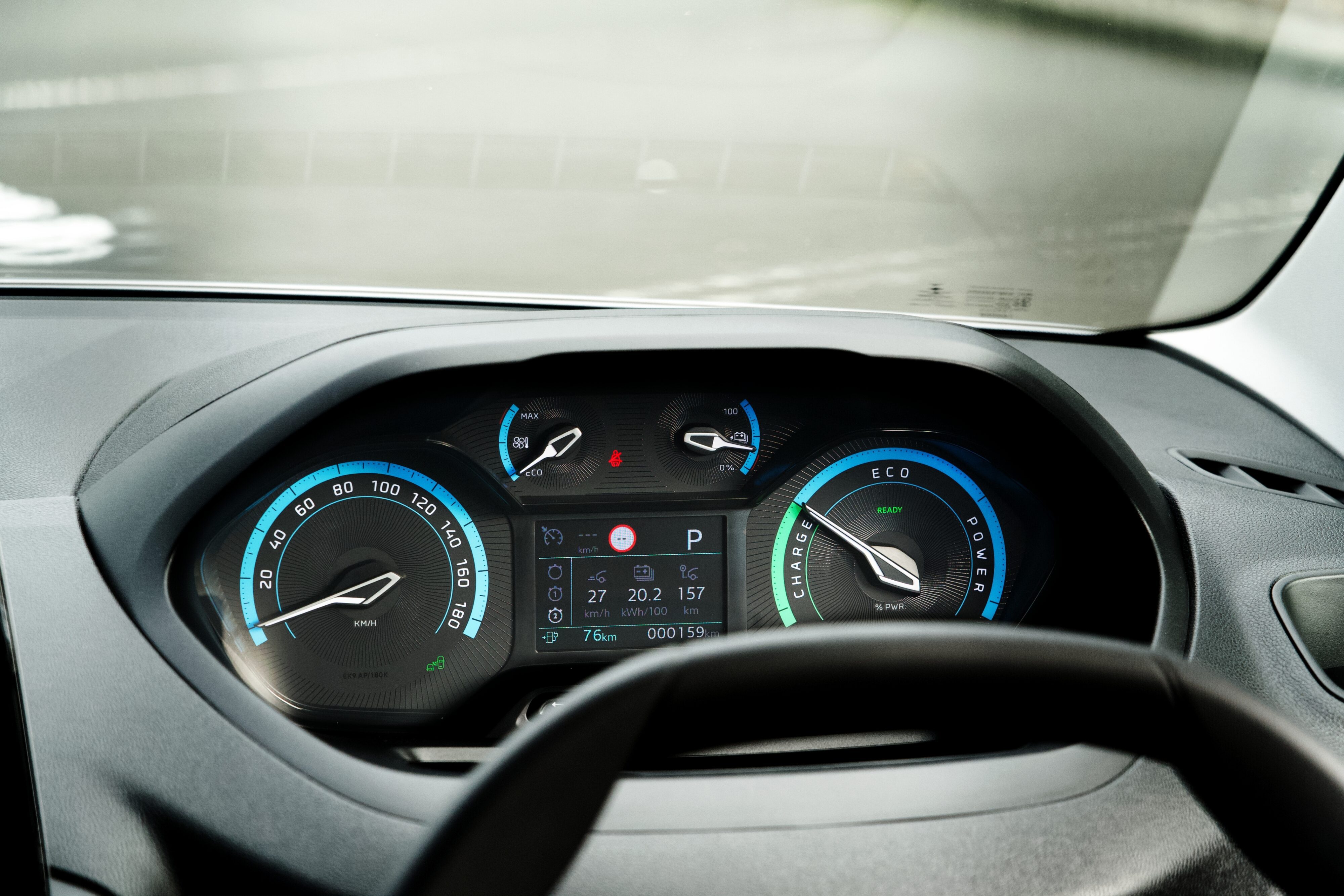 The Partner can be had in long and short wheelbase versions, and 2 or 3 seats, the latter with an interesting pass-through system for longer items. The e-Partner is then the latest addition to the lineup, replacing the 4 cylinder turbo with an EV powertrain that suits the car like a glove. Given there is no penalty in capacity or performance, it could be the perfect delivery vehicle if the trips are in a known, limited radius within the city. And is it?
First of all, there's the exterior design. I know people hardly buy work minivans for their looks, but the Partner still manages to bring plenty of nice touches. The windows are only in the passenger compartment, and there are sliding doors on both sides, which back in those old days were not a given. The rear barn doors have stoppers that will hold them at 90 degrees, which was great in a windy day like this. If you release the stoppers, the doors will open all the way to 180 degrees to make loading the van even easier. And I'm sure that with some funky business branding applied to the car, it could look the part and contribute to a business' image.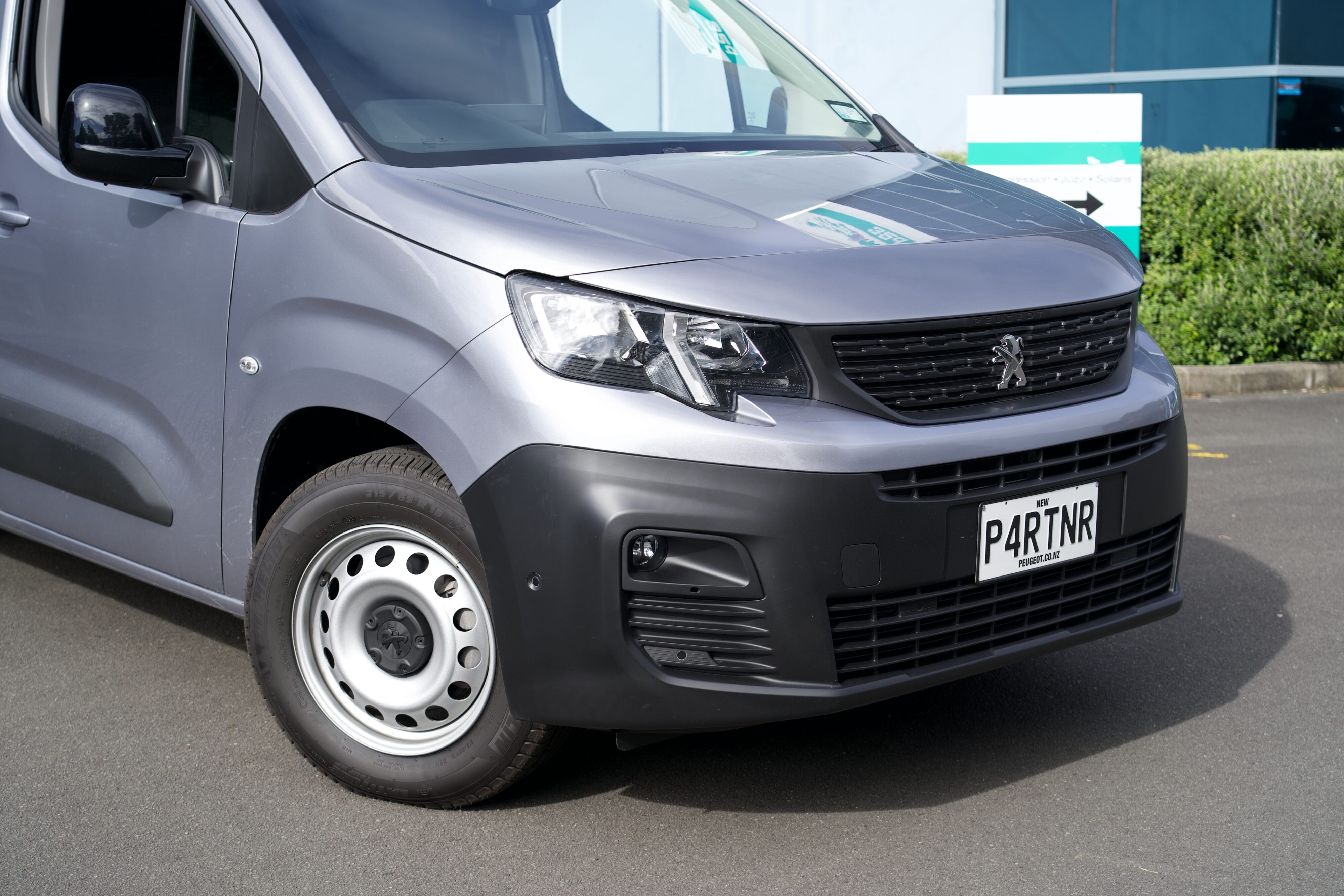 With the EV Powertrain, the e-Partner manages to make the most out of the 100kW of power available. It managed to strike a great balance between being geared for city use while not being too aggressive with the torque – I don't remember a single occasion where software intervention was required to keep wheel spin at bay. Gears are selected through a digishifter that will also enable and disable B mode, that while only offering one setting of regen, is strong enough to almost bring the car to a stop. It is not proper one pedal driving, but is very close and will add a bit some range back to the battery. Just to the side of it, you have the drive mode selector, that offers you the options to shift from Normal to Power (no Sporty pretensions here) or Eco. The former helps you extract the most out of the power on tap, whereas the latter will tone everything down a bit to try to save juice.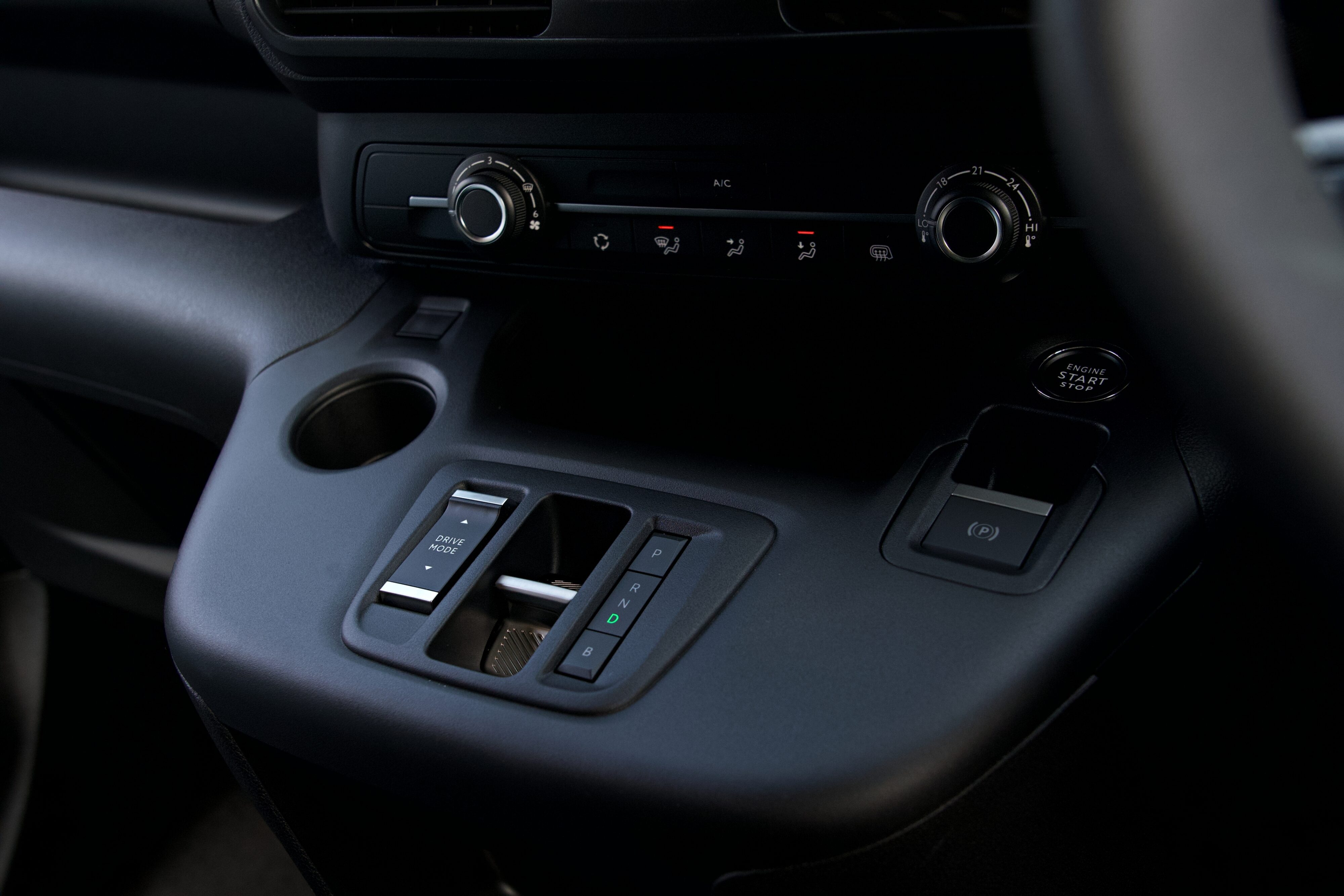 So while we're in it, let's cover the interior. What the e-Partner lacks in seats (two, in this configuration), it makes up in storage. There are plenty of nooks and crannies scattered through the cabin, and I know how useful that can be to those on the run. The cubbies in front of the instrument cluster and behind the infotainment screen were very handy to me, and so was the massive overhead shelf that I wish more cars would have. I was only left wishing for a proper cup or bottle holder, as my metal water bottle would rattle in most places I tried to store it. As for seats, they are made of soft, good looking and easy to clean cloth, and made it easy to find a good driving position. When climbing inside a car new to me, I usually have to bring the seat down a notch, but I found myself doing the opposite in the e-Partner. With the unusual dashboard placement we've come to expect from Peugeot by now and the great range of adjustability of the steering wheel, I preferred to have a taller driving position that made it easier to get in and out of the van.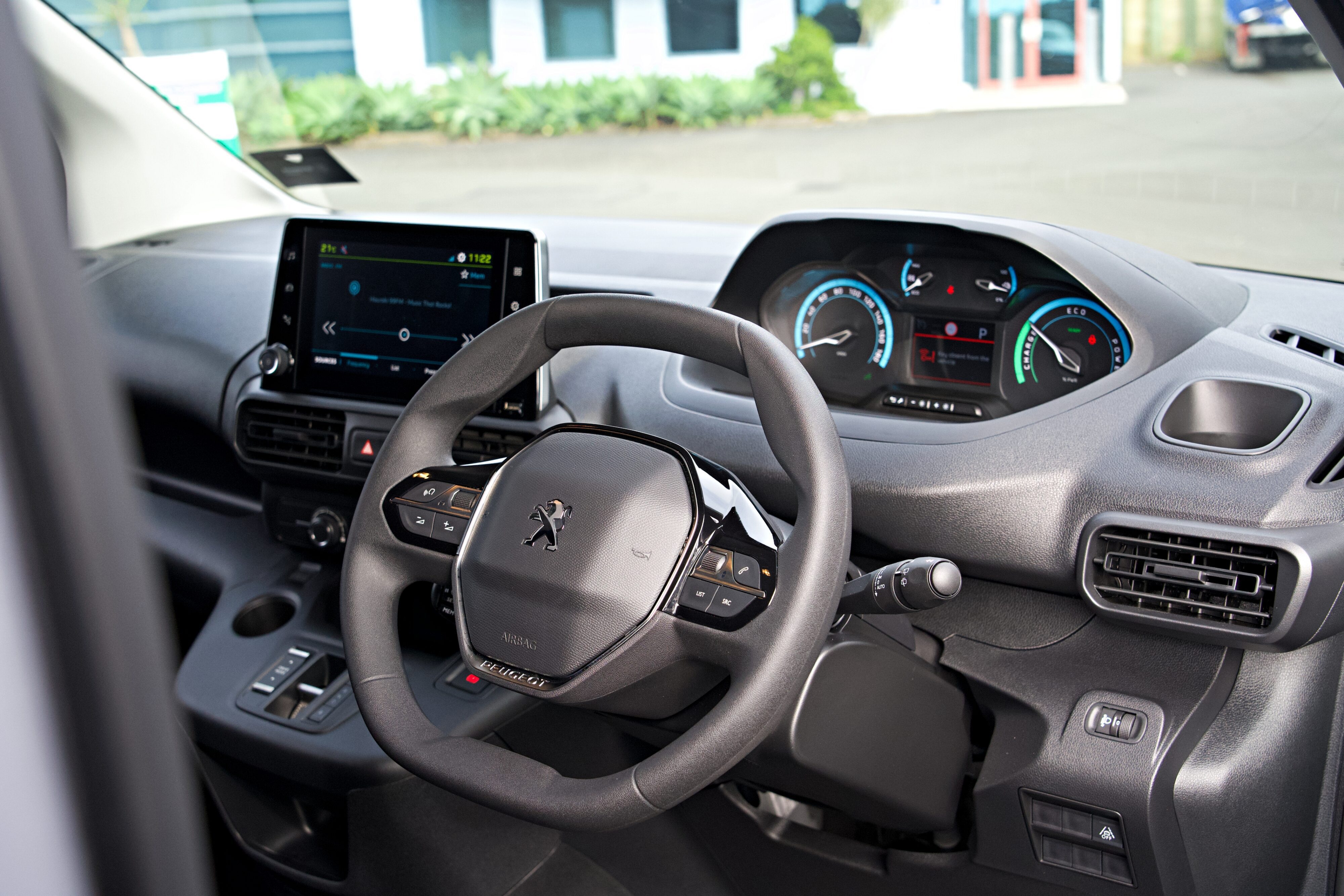 I once learned in Physics class that an object in motion remains in motion at constant speed and in a straight line unless acted on by another force. And the force, in this case, was yours truly. As soon as I took the very first corner in the e-Partner, I heard the two EV cable pouches sliding through the cargo area from one side to the other. So the first thing I did to the car was to use a net I had in the boot of my daily driver to tie down those pouches, and I'm glad the e-Partner had tie-down points in all 4 corners of the load area. But the cargo test needed more than this, and what better way to test a van's ability to carry goods than to fill it up with random stuff? My garage is home to my toy, but also to boxes I've been storing in the hopes I'd someday need all of them at the same time. I guess that time has come!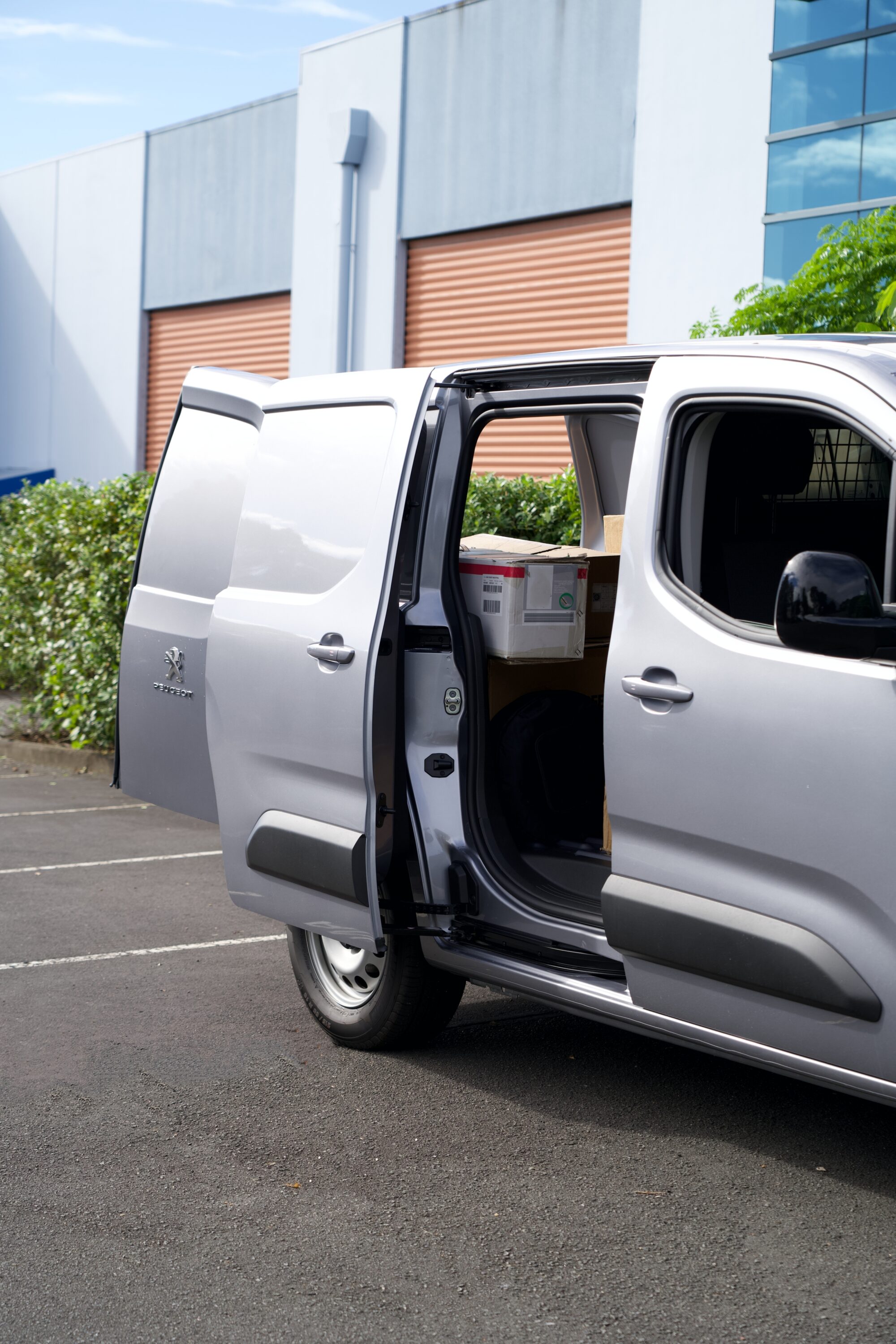 Those were aftermarket wheel boxes, furniture enclosures, and even drink crates. And while they were great to give me a clear view of what a van with 3300 litres of carrying capacity could gobble up, they failed to even get close to the e-Partner's 1000kg payload rating. I'm sure using all of it would have substancial implications to range and performance, but that part of the test I'd prefer not to do to a brand spanking new vehicle. 
And then, still playing the delivery role with a cargo compartment full of fake shipments, I went for a drive around the commercial areas around me. The e-Partner is incredibly easy to manoeuvre in city environment, with a small turning radius, very light steering and great forward visibility. At a certain point I found myself driving from one dock to the other in a commercial building looking for the best photo spot, and that's where that skill became noticeable. The whole behaviour of the car seems to be geared towards these short runs, and it feels at home there. In one of said runs I stopped for lunch, and on the way back, other cars had parked so close to me that I thought I was genuinely locked! The lack of a rear window renders the rearview mirror basically useless, but thankfully the parking sensors are very well calibrated and not annoying, and the rear camera has great definition, so the seven-point move out of it was a breeze.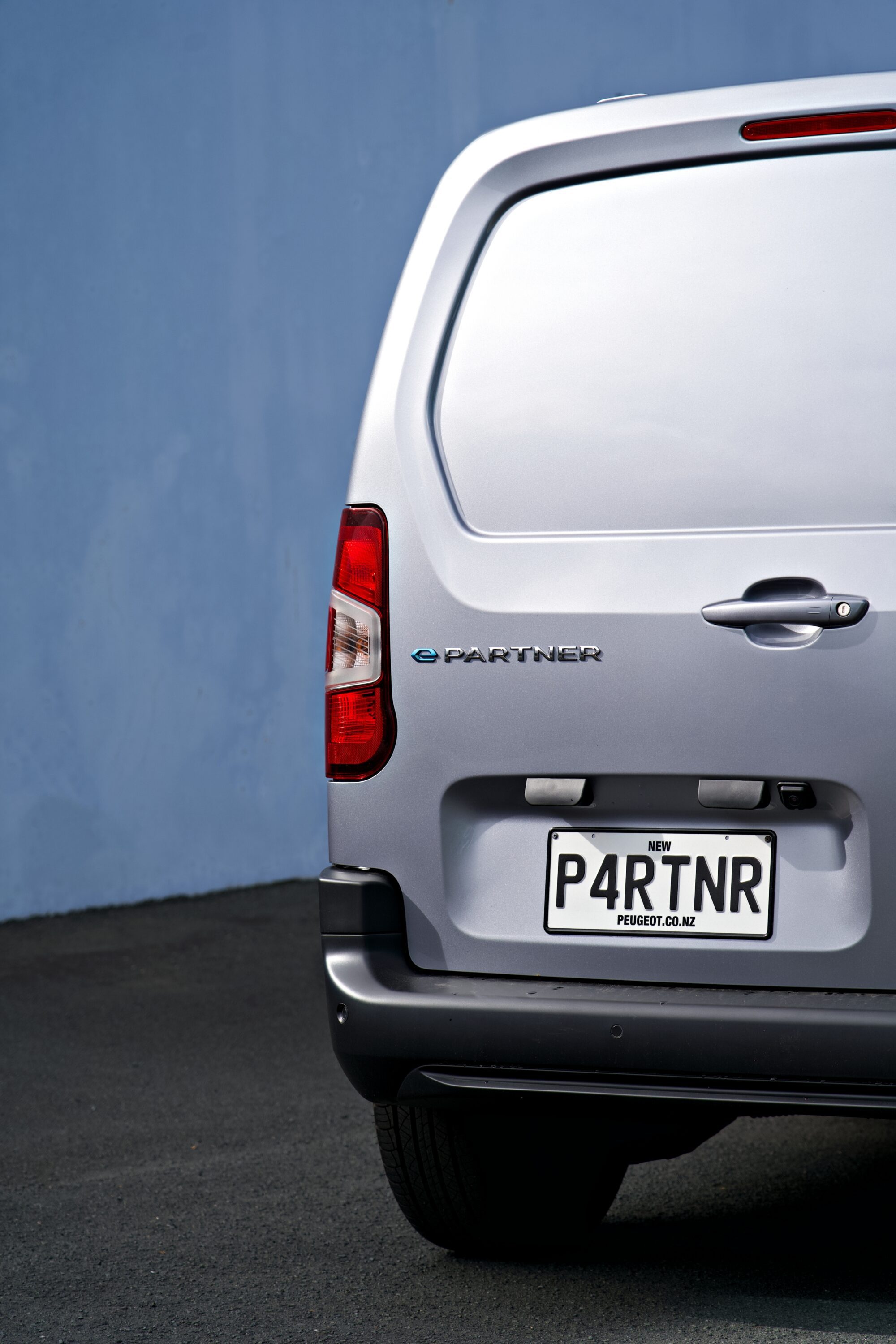 The more compact drivetrain means there is quite a bit of space between the bonnet and the engine. While it goes wonders to show how much more space efficient these motors are, it made my partner say: "what if the cables could be stored here?". Lady's got a point, it's all about storage!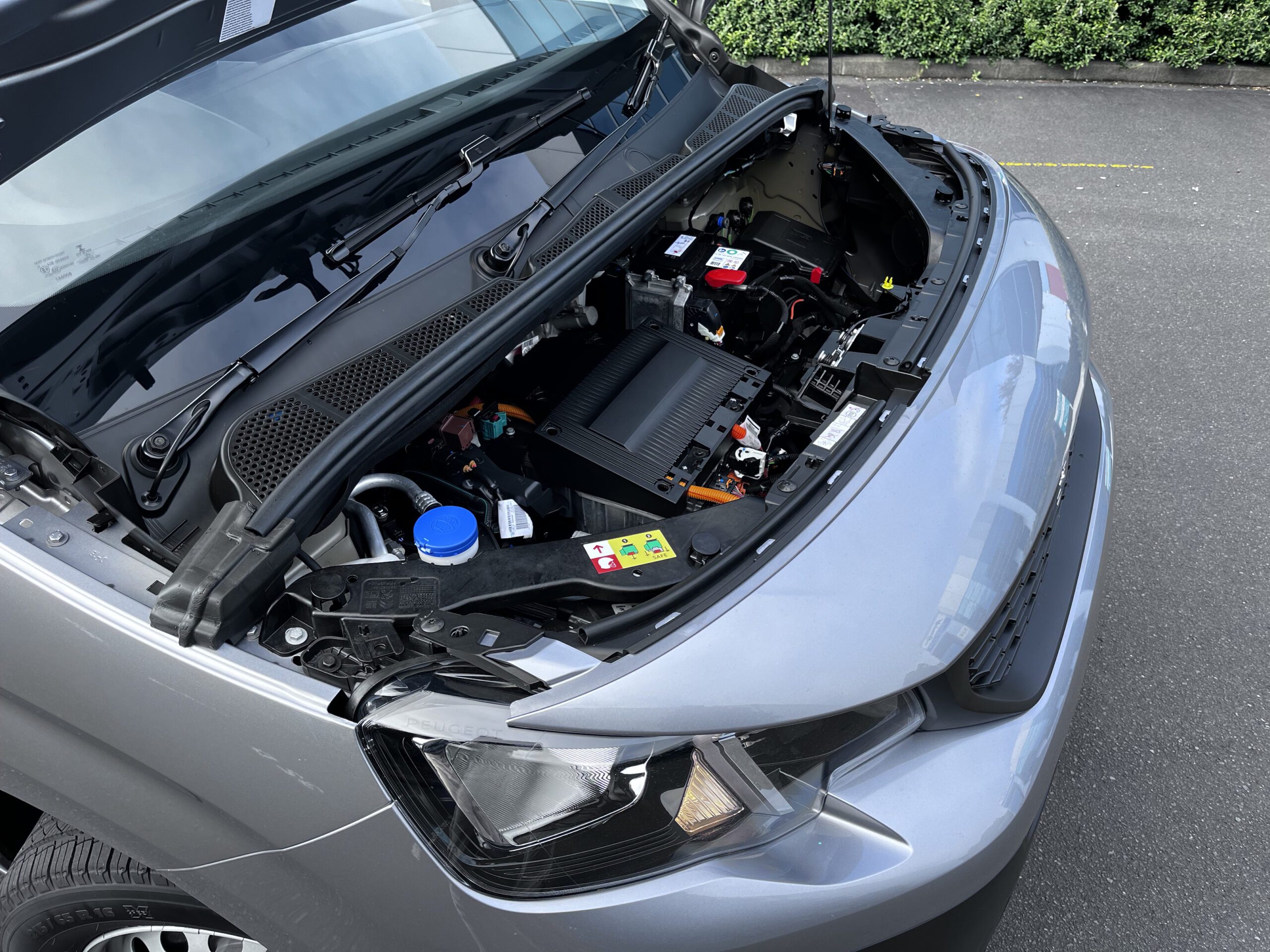 The two middle gauges in the cluster show the battery state of charge in a way similar to regular old petrol (even with the same yellow reserve light) and a curious indication of how efficiently you're using cabin heating which I had never seen elsewhere. I rarely use heating in my own EV as it doesn't have a heat pump and therefore takes a big hit in range, so I tried a few different scenarios in the e-Partner to see how that indicator would react. These were cold mornings so I started the day using climate to heat up the cabin, which got me somewhat uneasy as the battery didn't have a digital percentage indicator I could find and use to track consumption. With a small cabin and an accurate "range predictor", the e-Partner convinced me that was possibly a bad habit my short-range EV instilled in me, and that should disappear as battery technology and efficiency increases, making range anxiety a thing of the past. But that doesn't change the fact that every EV greatly benefits from having seat and steering wheel heaters.
Once back home, it was time to charge the van, and it was only then I figured I was lucky enough to give this vehicle its very first charge since delivery! I almost got unboxing chills while getting the charging hardware ready to go. The ports are available in the spot previously reserved for petrol, and are accompanied by LEDs indicating charging, and timer and lock settings, it literally could not be any easier. Once the partial charge was finished, the car was indicating a range that would translate to around 250km on a charge for the full 50kWh.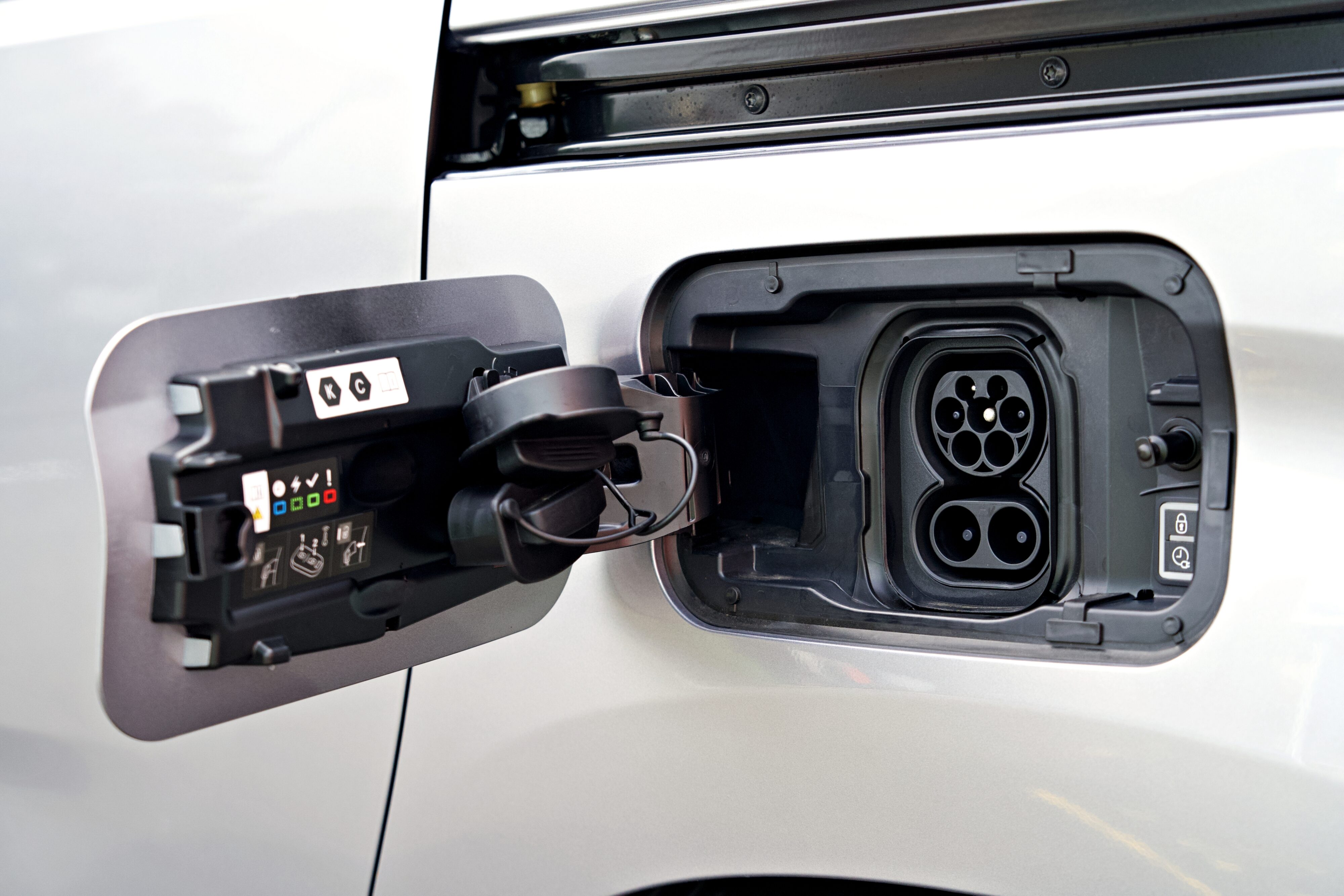 That's not bad at all for buyers that use this for the daily deliveries and have a place to recharge the car overnight when needed. So it turns out the e-Partner is hard to fault – it ticks all boxes it set out to achieve. It is undeniably the more versatile form factor for a small delivery/cargo vehicle, offering car-like road manners and plenty of comfort and storage solutions. Day-to-day cars have a thing or two to learn for this great little van!