New Zealand's lowest-emissions car brand (with ICE and EV's) Opel, have added another vehicle to their expanding line-up. It's called the Grandland SRi and it's an SUV that claims to be 'for those that want everything' – we wanted to spend a week with it and Opel NZ gladly obliged.
The Grandland nameplate was first launched in 2017 (around the same time that Opel moved from being GM owned to PSA), and back then it was actually called the Grandland X. Then in 2021, (oddly around the same time that Opel moved from PSA to new owner Stellantis), the X was dropped and a whole new 'Bold and Pure' design language was adopted.  
Take a virtual tour of the Grandland for yourself
Obviously bold and pure is overarching brand/marketing speak, however, for Opel it's about making a bold kerbside statement while keeping things uncomplicated and simple, and with the Grandland SUV, they've nailed it.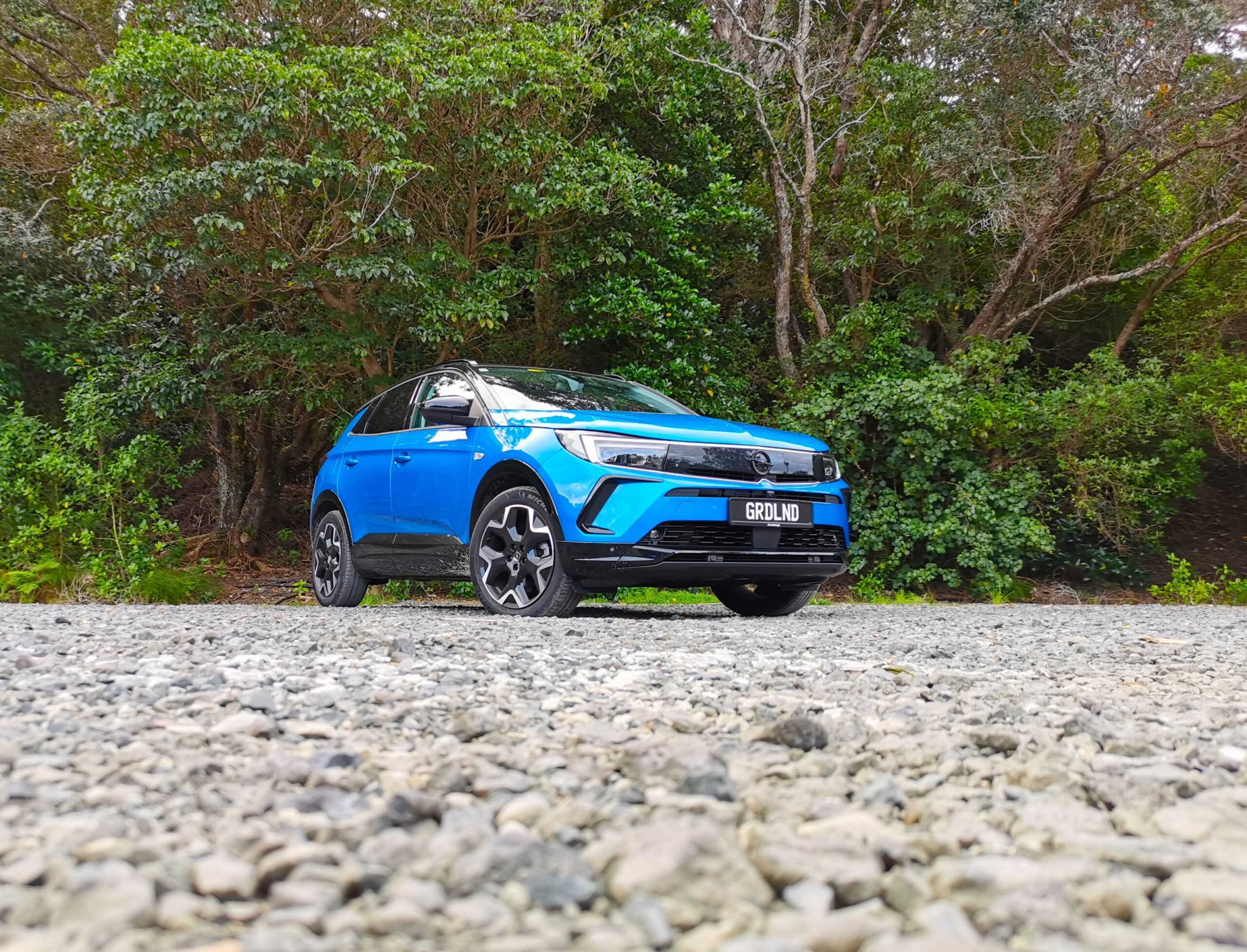 The Grandland Sri's face features what Opel calls their Vizor. Just like that on a motorcycle helmet, the vizor is a black strip that runs across the width of the SUV that's not only sharp looking, but is protective and hides some of the tech wizardry that helps the driver see the road ahead.
The vizor is flanked by the SUV's 'intellilux' LED pixel lights that don't dazzle oncoming traffic, and in its core is the brand's blitz logo that acts as a centre point for the NSEW 'compass points', Opel's key graphic design principle and the backbone of front, rear and interior design elements.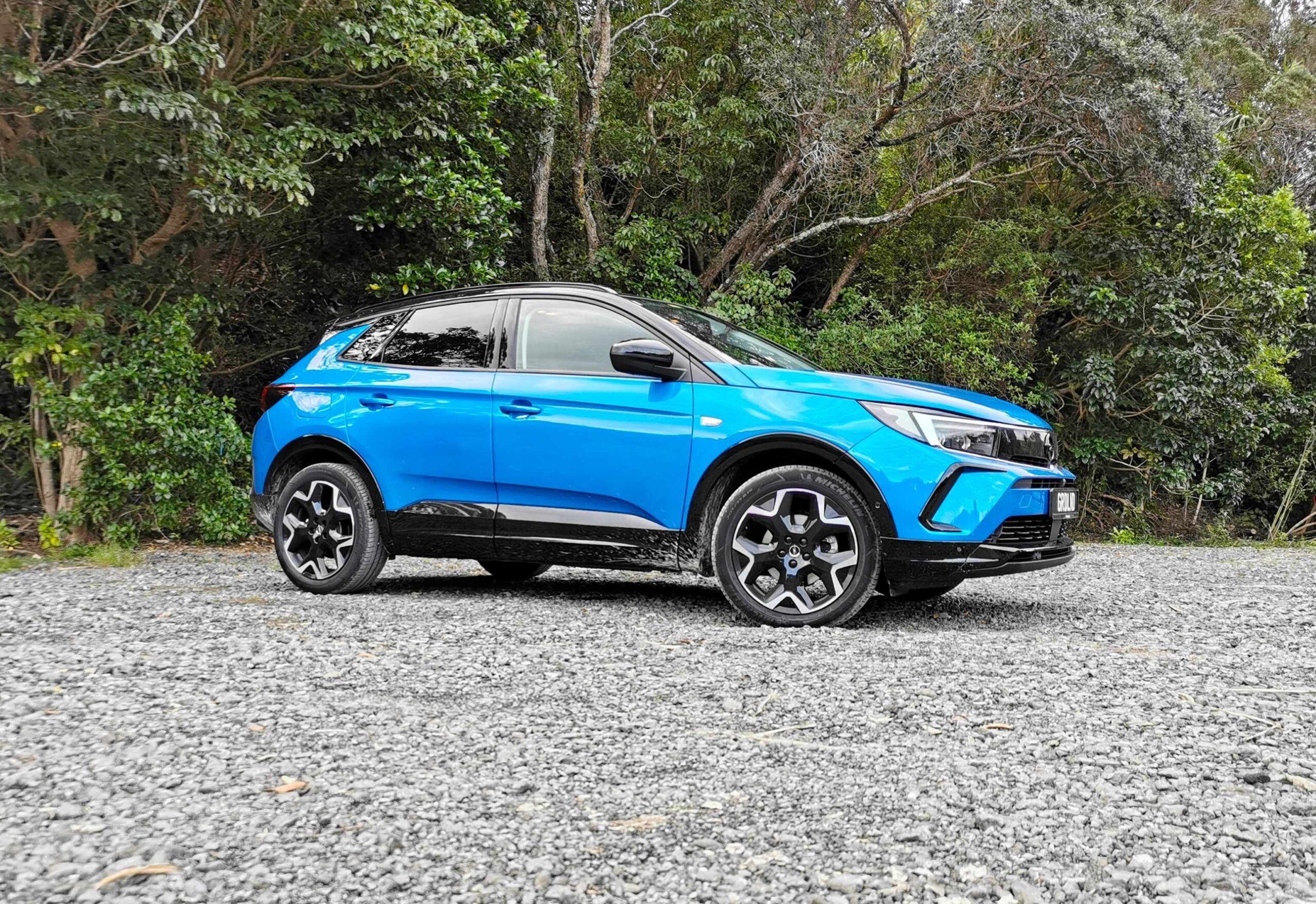 In terms of dimensions, the Grandland sits at a town and country friendly, 4.47 m in length and around about 1.6 m in height, plus it has about a foot of ground clearance so more than enough to rise over speed bumps or kerbs and assisted by its 19-inch diamond cut alloy wheels.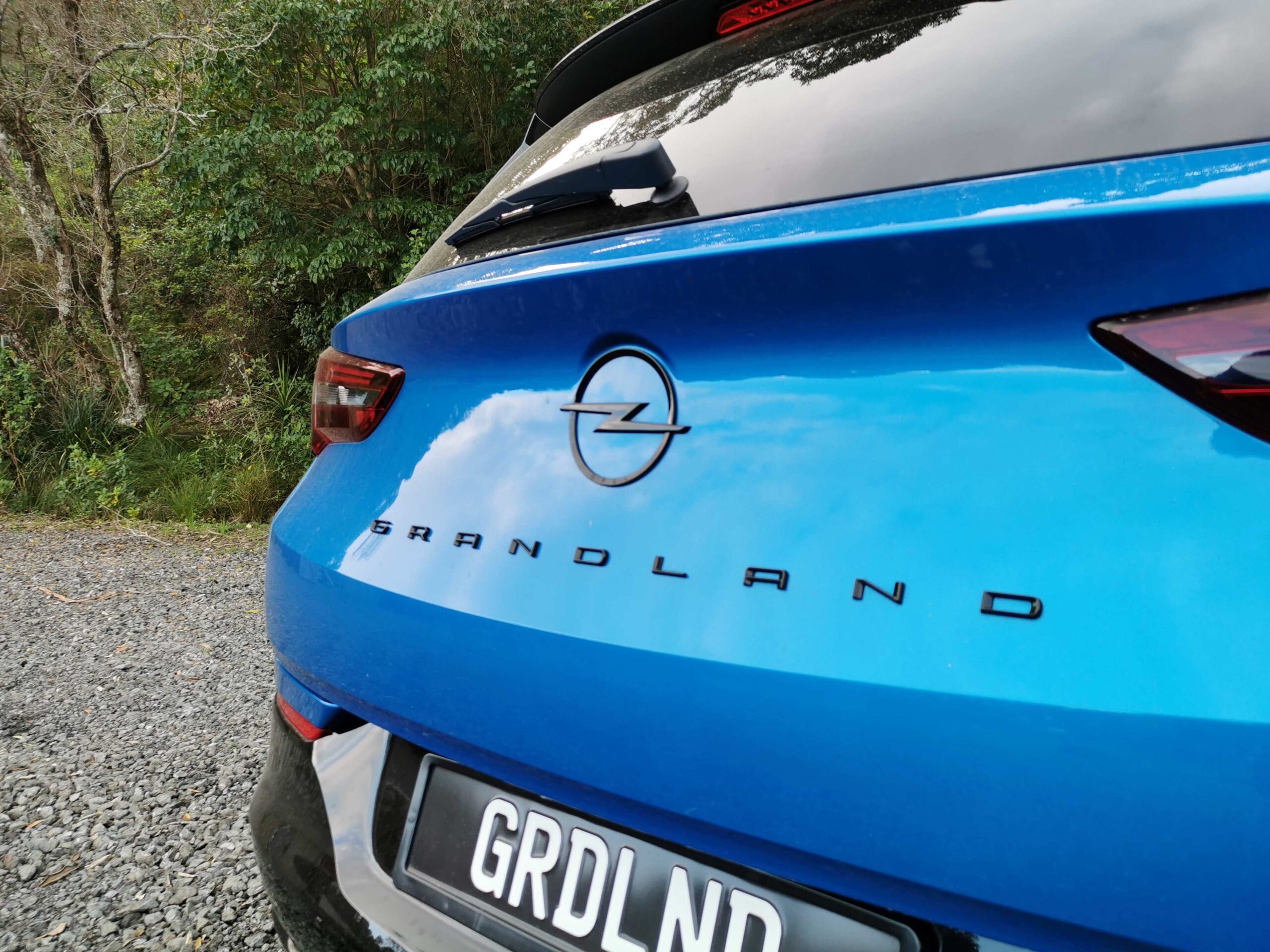 My review model came dressed in cobalt blue which is a terrific colour and contrasts so well with the diamond black roof, mirror caps and sills. The profile offers up some sharp looking character lines and there's privacy glass for the rear seats. While the rear itself features more tinted glass, the blitz and grandland badging in black, LED tail lights and a kicker tailgate which opens up to 514 L of 'dual level' trunk space.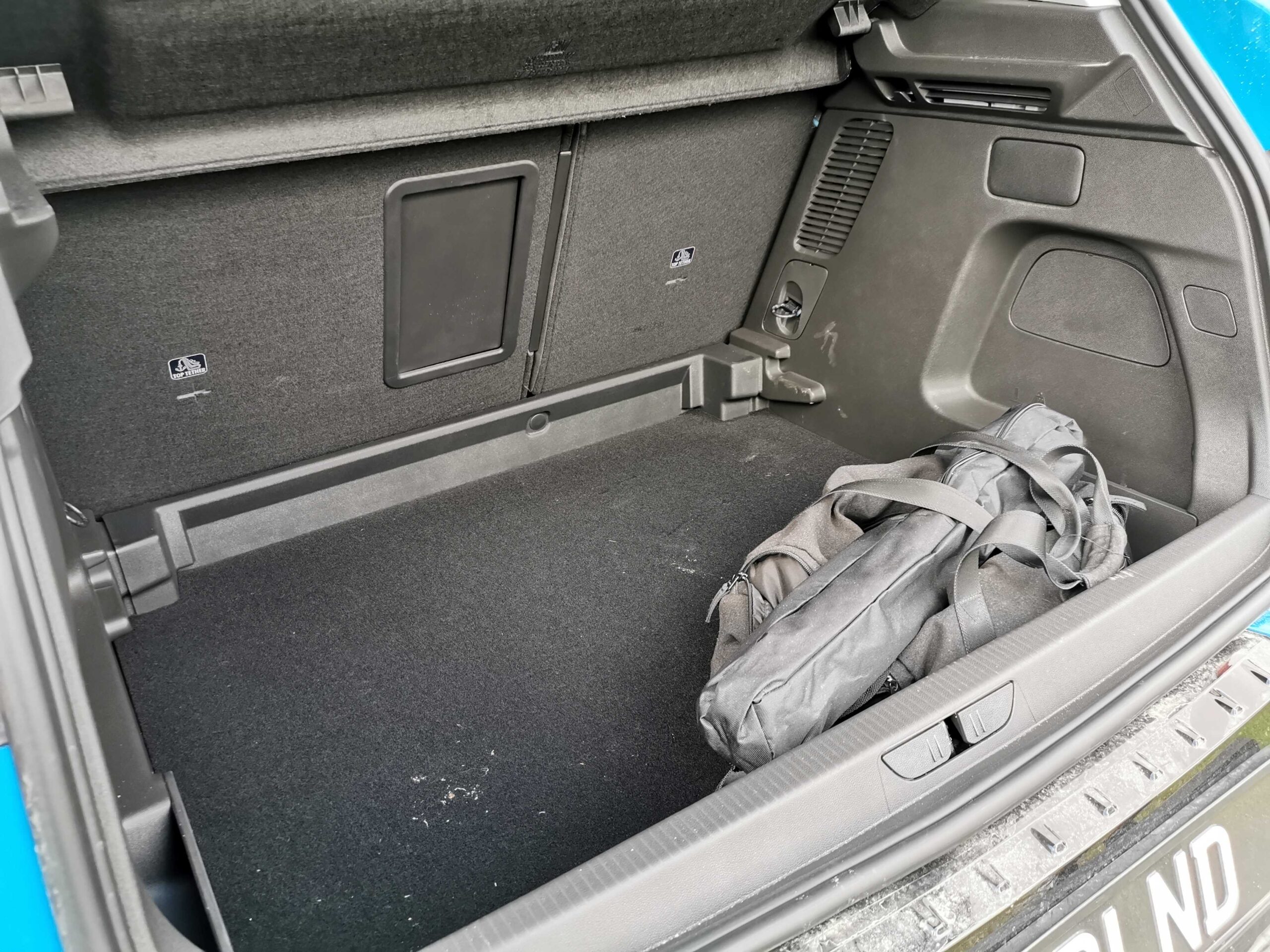 There's a fair amount of space under the bonnet too, thanks to the Grandland SRi having a mere 1.2 L three-cylinder engine, but what it lacks in cc's and cylinders, it makes up with its output, 96 KW of power and 230Nm of torque which when married to an 8-speed box means it's very frugal on fuel (5.4 L/100 km) and emissions (125g/km), yet still gets to 100km/h in 10ish seconds and will happily stay there at around 15-1700 rpm – which Opel claims is 'Autobahn-proof'.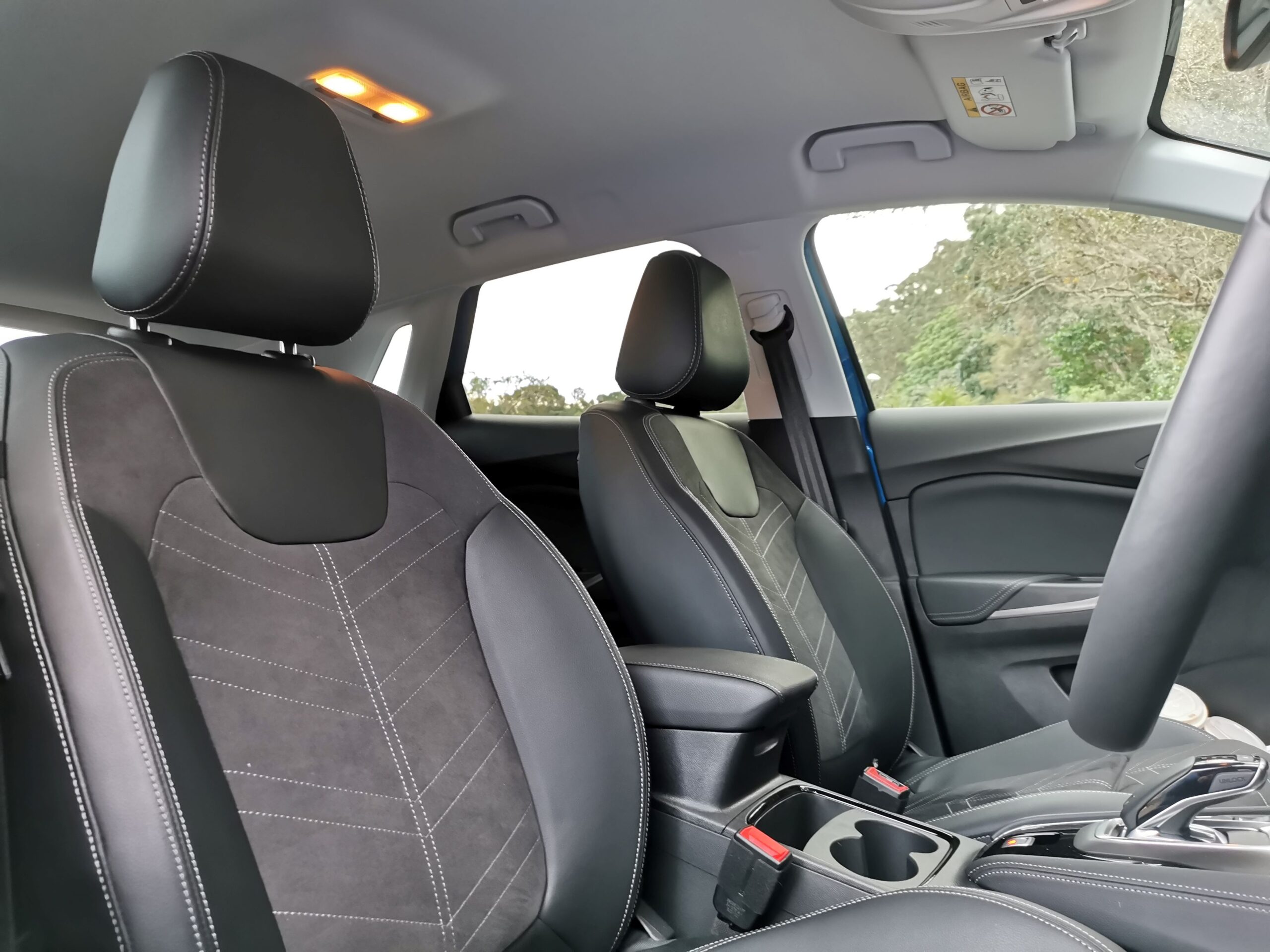 Step inside and the Grandland makes you feel quite connected to the car, with the likes of AGR approved seats (so they are great for your posture), they're heated and have an Alcantara finish. The steering wheel (which is also heated) has a sporty flat bottom, and thanks to the SUV's 2.7m wheelbase, it's spacious too.
Being family friendly means that there are a number of storage areas and the door bins are quite generous in terms of size although their sort of layout makes it quite awkward to put things into.
Again there are a number of charging points dotted around the cabin, bit for those looking to wireless charge their phone, it's actually hidden in the central arm rest and comes with a nice strap to keep it from moving around.
Along with Opel's new bold and pure design language comes a new infotainment, instrument cluster set up called pure panel, however, for the Grandland it's essentially the first generation layout so it's not as 'one panel' as with the new Mokka/Astra, and particularly the 10-inch infotainment screen, is smaller and less refined – the reversing camera view is a bit small for example.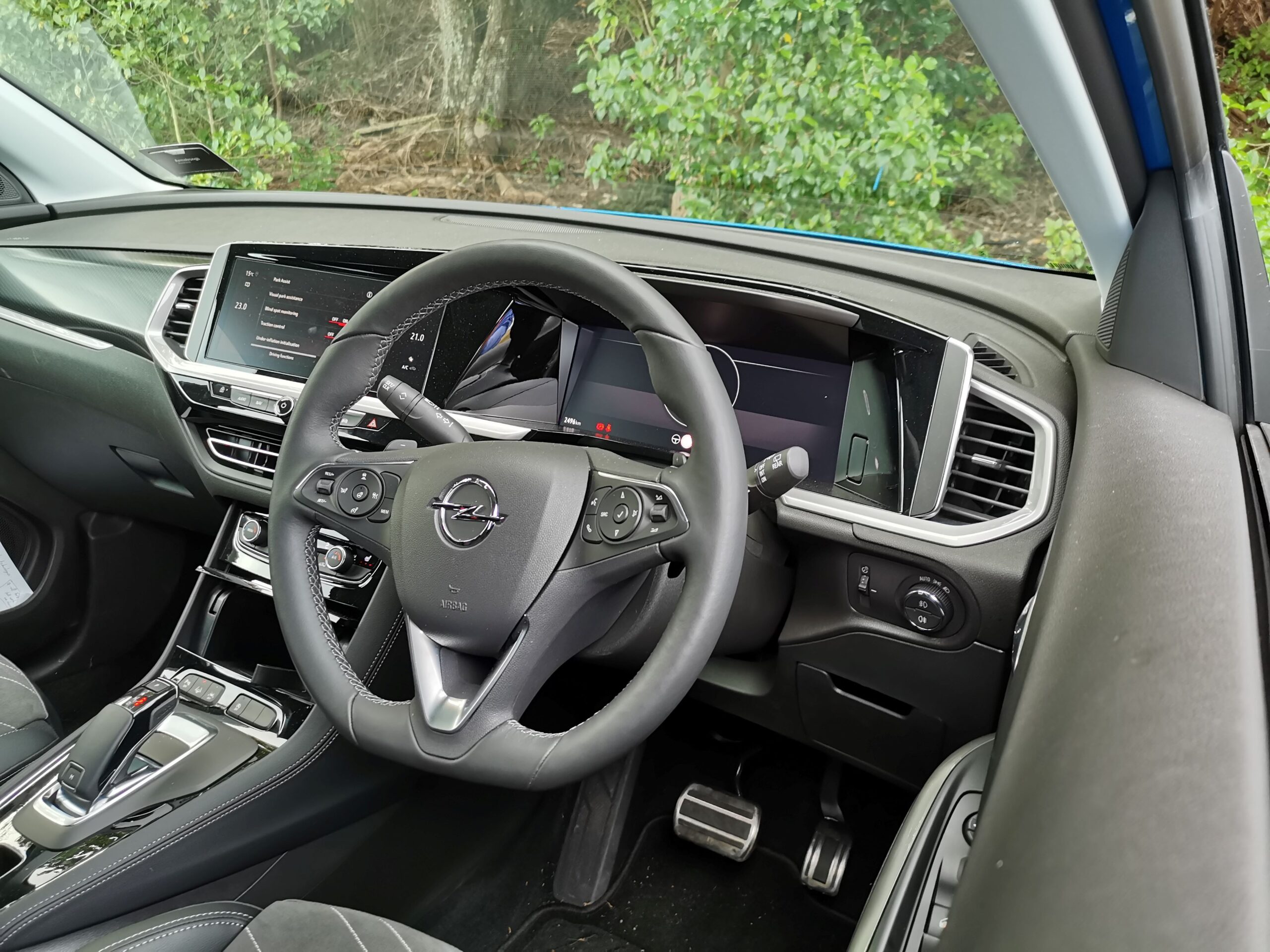 On the plus side, it's got your connectivity sorted via Bluetooth and both Apple carplay or Android auto are both wireless, and you can control most of the safety features through the screen as well as the air conditioning – even though you do also have the option of air conditioning buttons down below, ahh buttons, how I've missed you.
Opel has laid out the 12-inch instrument cluster as simply as possible, with revs on the left petrol gauge on the right and speed in the middle, but you can also personalise the screen with info and layout via a twist on the left column stalk. It's clean and clear and offers very little sunstrike.
The Grandland is of course a family SUV and that means it should be able to hold adults and children in the back, and as a matter of fact it does. Even with the front seats in an uncompromised position, two +6 foot adults have space for knees and heads (and other body parts too), and there's even room for a smaller third. There's isofix points on both sides too for your child seats as well as a central armrest with two cup holders – talk about having everything!
My first drive of the Opel Grandland was in Russelheim Germany and although it was a brief stint, it did have me venturing onto the limitless autobahn, which in an SUV with a 1.2L engine was (I thought) going to be a let down. In fact, under heavy revs, the three cylinders offered up a lovely engine note and it wasn't too long before I was up to 120km/h.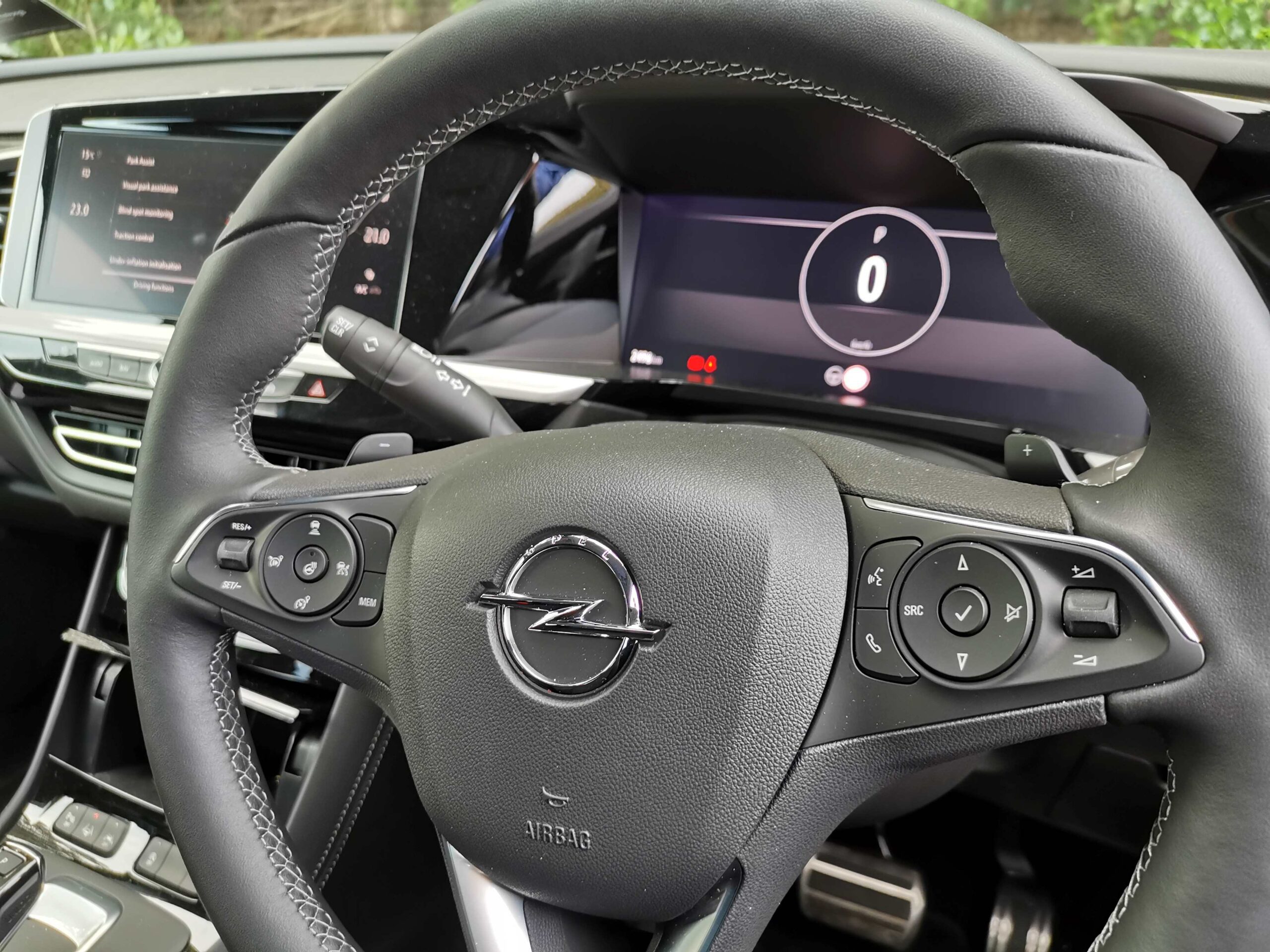 Now with more time to spend behind the wheel locally (and 120km/h+ not being an option), I headed straight to the SH1 onramp to see if my first impressions were correct, thankfully for me they were.
Now don't get me wrong, the Grandland SRi is by no means a rocket ship, in fact you get plenty of time to sip a latte as the needle heads to 100, but, it gets there and more importantly, stays there with the 8th gear acting as a form of overdrive, dropping the revs and saving you fuel. What's more, should you wish to stamp on the accelerator to overtake, the family-sized Opel will drop down around 4 gears and up goes the speed – you can use the paddles if you like too.
While we're discussing the highway, depending on how lazy (tech curious) you feel, the buttons on the steering wheel give you access to adaptive cruise control that will even happily monitor merging traffic and the lane keep assist is about as interactive as you'd want it (although I dismissed it).
The cabin itself is quiet, with Opel spending a big focus on limiting wind and road noise, while visibility all around is good, helped by the higher riding position, but I do have to say that the suspension is really firm, which is a positive for when cornering but a little jarring over speed bumps.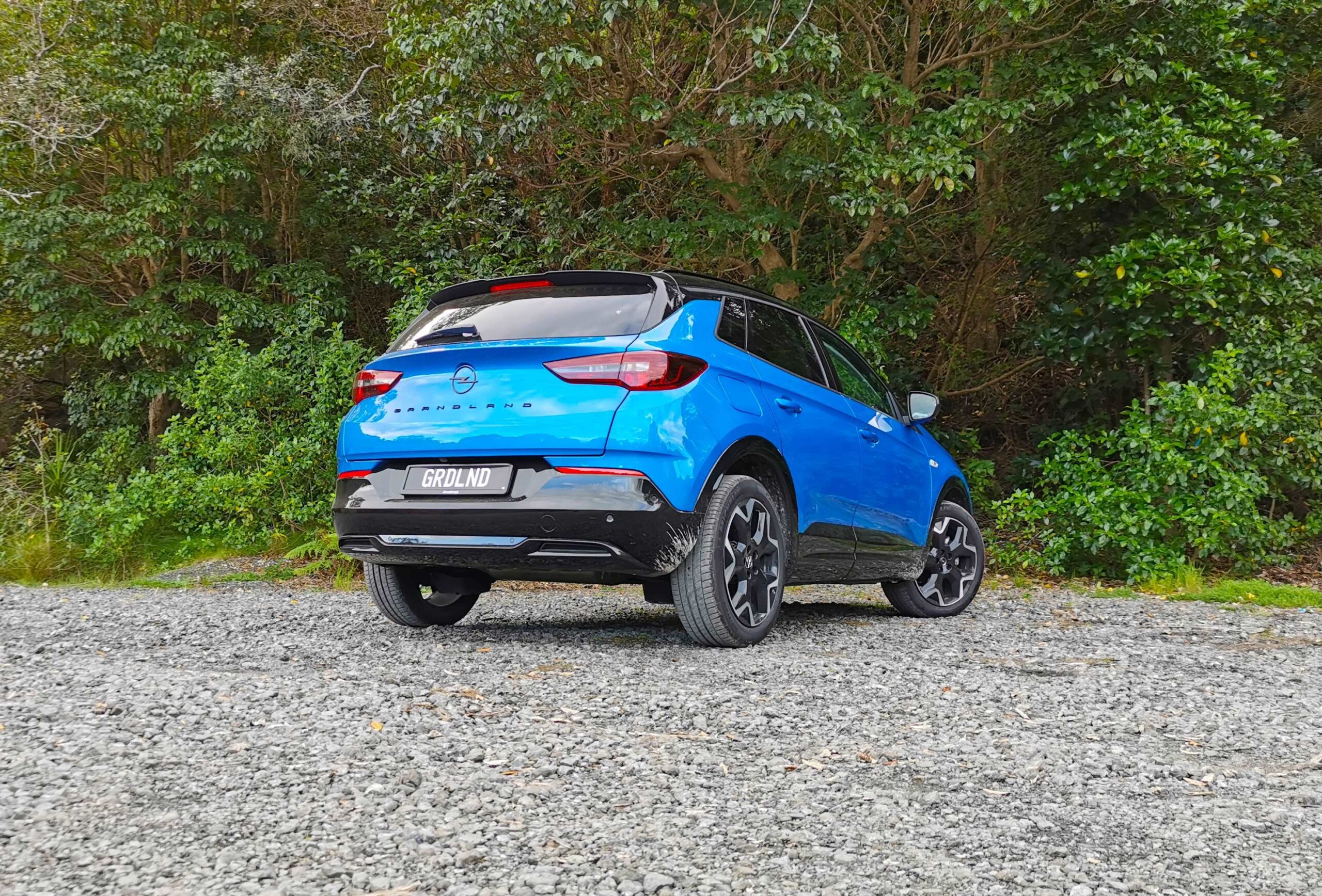 As Opel says, with plenty of space, good looks, smarts and a frugal attitude, the Grandland SRi really does have a lot packed into its compact SUV frame, in fact, for those that live in the north of England, they'd sum it up by calling it 'reet grand' (translated to really good).