If you've been reading my pieces for some time, you might have seen me defending PHEVs in a few occasions, saying I think they are an excellent step towards electrification for those that want to make do with one car or just can't be bothered with the charging infrastructure woes (an ever growing group, mind you). And I stand by this argument, and will always take the opportunity to try out the new and shiny in this segment. So in order to get another taste of the form factor, I recently got to spend some time with the new Opel Astra GSe, with a healthy mix of city and motorway driving in a road trip. I just didn't expect this would have been such an eventful one.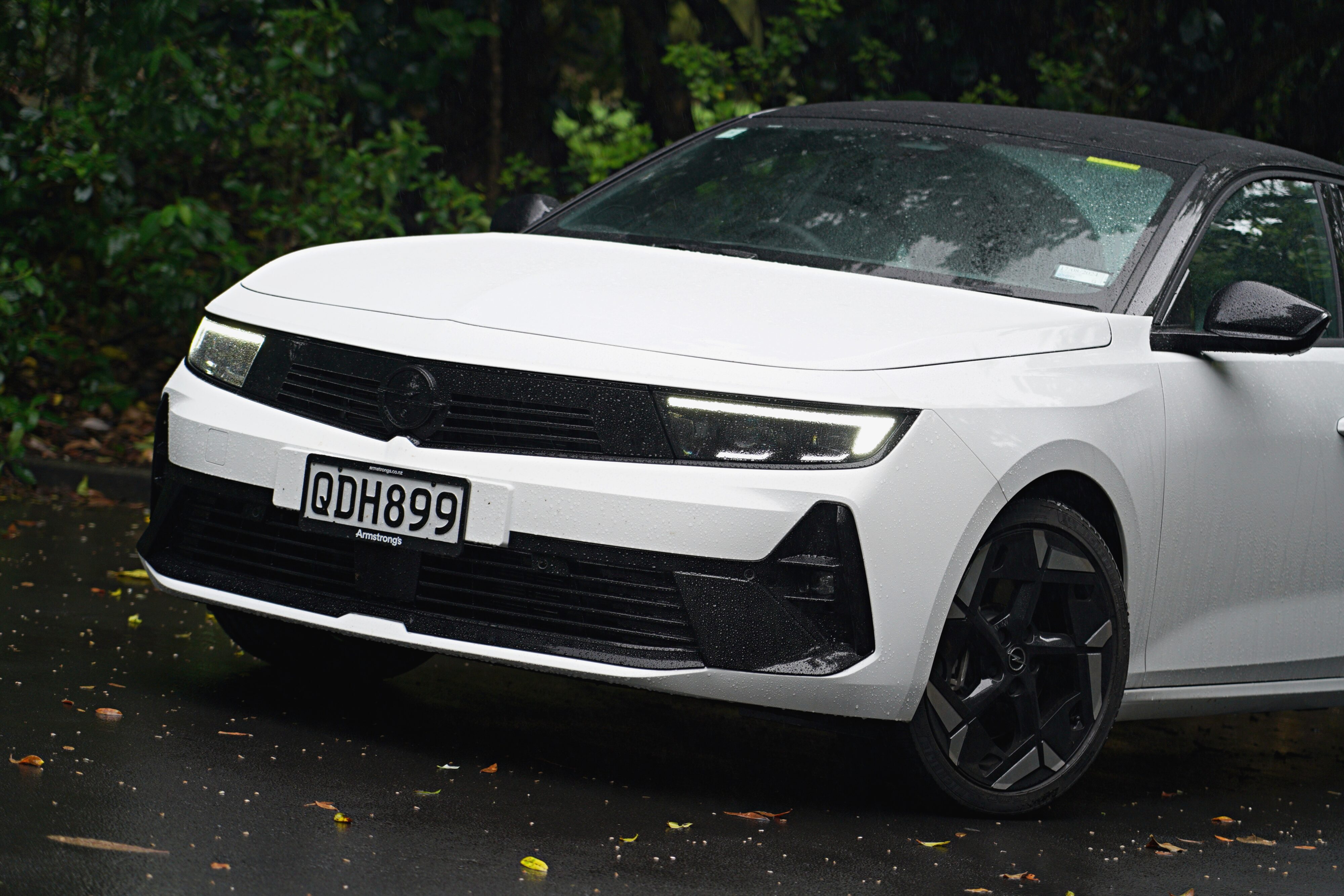 Another staple in my stories are the tracks and bush walks, and this time was no different. The initial plan was to drive South to Owhango and do the Whanganui Journey to continue our plans of covering as many of the Great Walks of New Zealand as we can. This is a 3-day long bush walk that's actually done down river on a Maori canoe, where you go down the Whanganui river through beautiful forests and canyons, sleeping in two DOC huts as you go. We were pretty excited about this change of pace (and letting the river current do most of the heavy work), especially during a Labour Weekend with great weather.
The Astra GSe was the tool for the job, and I saw it all the way from the other side of parking lot as soon as I drove in to pick it up. We recently had an Amber Yellow one for a review and that version stood out like a launch colour should, but the white one looks modern, sleek and purposeful. The contrast between the solid white paintwork against the Diamond Black roof and all the black elements on the front end and wheels lead to an interesting package. There is a familiar German look to it, and the rear three quarter view was my favourite. It would get me looking back at it as I walked away, only to see it automatically unlock using the super smart key that will also unlock it as you approach the car.
That other car was an ICE-only version, so it didn't have the 12kWh battery that's good for "up to 61km" of EV range, as claimed by Opel. In my initial drive, I let it in Electric mode to check what the EV motor was capable of and maximise my EV range knowing I'd put it back to charge once I made it home. The GSe doesn't feel at all like a compromised hybrid when in Electric mode – I actually found the 81kW of electron power to be pretty engaging, and it does not leave much to be desired when compared to the EV-only offerings from the brand.
When it was time to leave for the trip, we had finished for the week and waited for our friends to arrive, and for that we had no choice but to start our drive at the busiest hour possible. There was a never ending line of traffic leading to a delay of almost 1h30 – painful, I know. So I'm just glad the Astra made such easy work of all that with good bumper-to-bumper traffic support and plenty of entertainment solutions. I used this time to customise the experience to my liking, and there was heaps to do. Very akin to a smartphone, you can create different layouts for the centre screen, the cluster and the HUD, all with the widgets you want. Setting up is easy and really allows you to make the Astra your own, including customised display colours and ambient lighting. It is a new generation of technology interaction for the Stellantis group and it clearly shows.
After a bit of playing, I had created a view for media and maps, and another for climate and energy flows. And speaking of the latter, even in Hybrid mode, all this low speed driving led the Astra to stay in EV only and completely deplete its battery. I was 44km from home when that happened, which is a bit below the figure Opel claims, but still enough for most people to handle their daily commute with 0 tailpipe emissions. When in Electric mode, the Astra is eager to get up and go – there's plenty of power and it will go to motorway speeds with no issue, showing a blue speed indicator as a reminder you're being green (huh?)
By the time traffic cleared and we got out of SH1 and into smaller motorways it was already very dark, and that's when I was surprised with one of the Astra's greatest perks: the Intellilux headlights. They go into auto high beams automatically, but that's hardly a game changer in this day and age for this segment. What they will do in addition to that is use more controllable beams and a clever integration with the camera to only lower the beam where it is actually required to as to not dazzle others, be them coming or going. It works in real time, is very dependable and for a period of the drive I was following an older van where my smart LEDs were lighting the way further than the van's tired halogen bulbs without bothering the driver at all. That was my good action for the day.
This is a technology that is not available everywhere, so it is great to see Opel go the extra mile here. They even do a little dance when you unlock the car, so you don't forget you're on the bleeding edge of headlight fanciness. This takes more commonplace features like auto high beam or swivelling headlights to a completely new level, and is a party trick that impressed my passengers, added to the experience and removed some of the anxiety of night driving.
We eventually made it to our accommodation in Owhango, where the other pair that was meeting us for the track the next morning were already sleeping. (Too) early the next morning, we got our track gear moved to plastic barrels so that they could be attached to the canoes (and become waterproof), and embarked on a 1h30 bus ride towards the launching point on the river, during which we could catch up with friends. Once by riverside, we did a briefing session, got everything loaded up and launched the canoes into the water. We had officially started the 3-day canoeing journey in what was a beautiful set of days that promised good times and amazing views.
However, Nature had other plans, and shortly into the first day of the trip, my canoe and that of the pair that was in the accommodation had an incident that made us have to interrupt our journey. It was a big thing that I won't go into much more detail lest we have to log it as a maritime event. We were assisted and supported by the amazing team of Owhango Adventures so everything was sorted and okay, but given our couple of friends were still in the journey, we had to make time while waiting for them to finish the track. And we had a few hours to think of new plans, as when we boarded the bus again, its battery had gotten flat (and remember, the closest jumper cables we had easy access to were a 3h return trip away). Eventful, I told you!
We started our Plan B by taking a quick hike to Tawhai Waterfall in Tongariro National Park. On the way there, a very old looking dog let go of their owners and ran onto the street right in front of the car. Assistance systems didn't jump into action but I swerved to avoid the good boy/girl, and even with all the moving around, the Astra didn't seem to mind at all, which was more confirmation of my impressions – the suspension calibration was my favourite dynamic feature of the Opel, and something that certainly adds to the sporty pretensions of the GSe. It has that behaviour that I usually associate with German cars of being extremely dampened while still comfortable, meaning you will never feel like you're riding on a flying carpet, but every bump on the road will be absorbed in one up and down motion, and not five.
The waterfall was a good place to relax, and once we were back to the car, we had to start thinking about where to spend the night. We had paid for accommodation down the river that we of course couldn't use, so we decided to instead camp on a parking lot. We had a tarmac picnic, shared some travel stories and went to sleep early (expected after such a long day). The Astra was less than 3m away from this at all times, probably questioning every single decision we made that led it to be at that place, at that time. When our friends went to move their car to their allocated carpark, their battery was also flat. At this point we were just laughing of our luck.
On the next morning, we got someone to help with a jump start and went to Tongariro Village to start another track we found close by, the Tama Lakes walk. We had all done Tongariro Alpine Crossing multiple times in the past so that was out of question, and the landscape is somewhat familiar but still very interesting. The Tama Lakes are gorgeous and the track is very enjoyable, certainly one that I would recommend for all people looking for something around the same length of the Alpine Crossing but with a different objective. Just be prepared for a 21km walk with some slightly challenging climbs.
It was a warm day and we had been walking for hours, so together with me having left the sunroof shade open, I needed a conditioned breeze. Thankfully, the Astra makes that so easy: there is a climate menu on the screen, but the most used toggles have actual switches all laid out in a simple strip, improving the interior design while barely taking any room (so there's no excuse, carmakers). It seems brands are starting to react to the pushback on having everything digital, which is great. It's a no-nonsense, well built interior that screams German engineering to me, and a great place to spend time in. My only complaint here is the excess of shiny black plastic in high traffic areas, which is always a letdown for me.
After all that walking and exploring, I just wanted a proper bed. And, again, it was Owhango Adventures to the rescue, as they let us stay in their accommodation again while we waited for our friends to reach the end of the track. It was still a drive away, and considering I didn't have the chance to charge the battery, I drove at 0% for the majority of the time. And in this period it basically performed like a regular 1.6 litre turbocharged hatchback, and there's nothing wrong with that. You will miss a bit of the "gap-fill" power that the electric motor can provide, but after the forced induction kicks in, it has enough power to handle motorway driving. Another evidence that PHEV vehicles work their best when you really commit to charging as often as you can, but the added flexibility is too good to ignore.
The next day, we eventually met with our friends, had plenty of stories to catch up on about what had transpired the past few days, and started the drive back home. The added visibility of daylight and the lack of traffic led to a much more enjoyable drive, and one where I was craving comfort. The AGR seats, a staple of Opel cars, are another star in this show. They look great, the mix of materials make for a plush and comfortable texture, and heating is always welcome. There is an impressive range of adjustment that includes thigh support extenders, and the lumbar support bladder inflates and deflates every time you turn the car on, in addition to the seat moving backward to ease access. After almost 1000km, I can confirm that my usually sore lower back never complained, so if you've got a bad back, the Astra might be a great choice for you, and was a godsend for my tired back after almost 30km of walking over the past days.
Knowing of the pile of traffic that was waiting for us as we approached Auckland, I got to use another smart feature of the Astra: e-Save. It allows you to pre-charge the battery in anticipation of a situation where you might need the EV range, and can be toggled to give you 10 or 20km of EV range or full capacity. And while it will increase fuel consumption for that period, it will in exchange give you the EV-only range you might need to finish a longer drive with a last leg in city traffic. That's exactly what we did, and it worked like a charm – at a point it charged 7% in 6 minutes, although it wasn't even close to matching the range I had achieved with a proper charge previously. Additionally, I cannot speak to the overall efficiency of doing that as it made my average go down a cliff to sit at 5.4l/100km, but again, it's all about the flexibility.
During my other days with the GSe, I did the usual run around tasks and left the car in Electric mode the whole time, enjoying the immediate response and the simplicity of driving something engaging that behaved basically like a full-EV. And this was what sealed the deal for me: given that the Astra does not offer fast charging, most stations won't even connect to it, so you have to be prepared (and committed) to doing your charging overnight at home. And when you take into account that the battery I was moving around is a less than a fourth of the size of the average brand new EV around, it really does make a case towards real, actual sustainability.
And, with that, we come to the end of this eventful trip and my time with the GSe. It was full of emotions, and the fact the Astra managed to come out of it as something that's worth talking about so much is a big deal. Opel have a winner on their hands with it – it is great looking, the tech works extremely well and is never in the way, and it is delightful to drive. I'm glad I got to give it a good time while having a great one myself, and whenever I find myself recommending PHEVs to other people, I might just put the Astra very high on that list.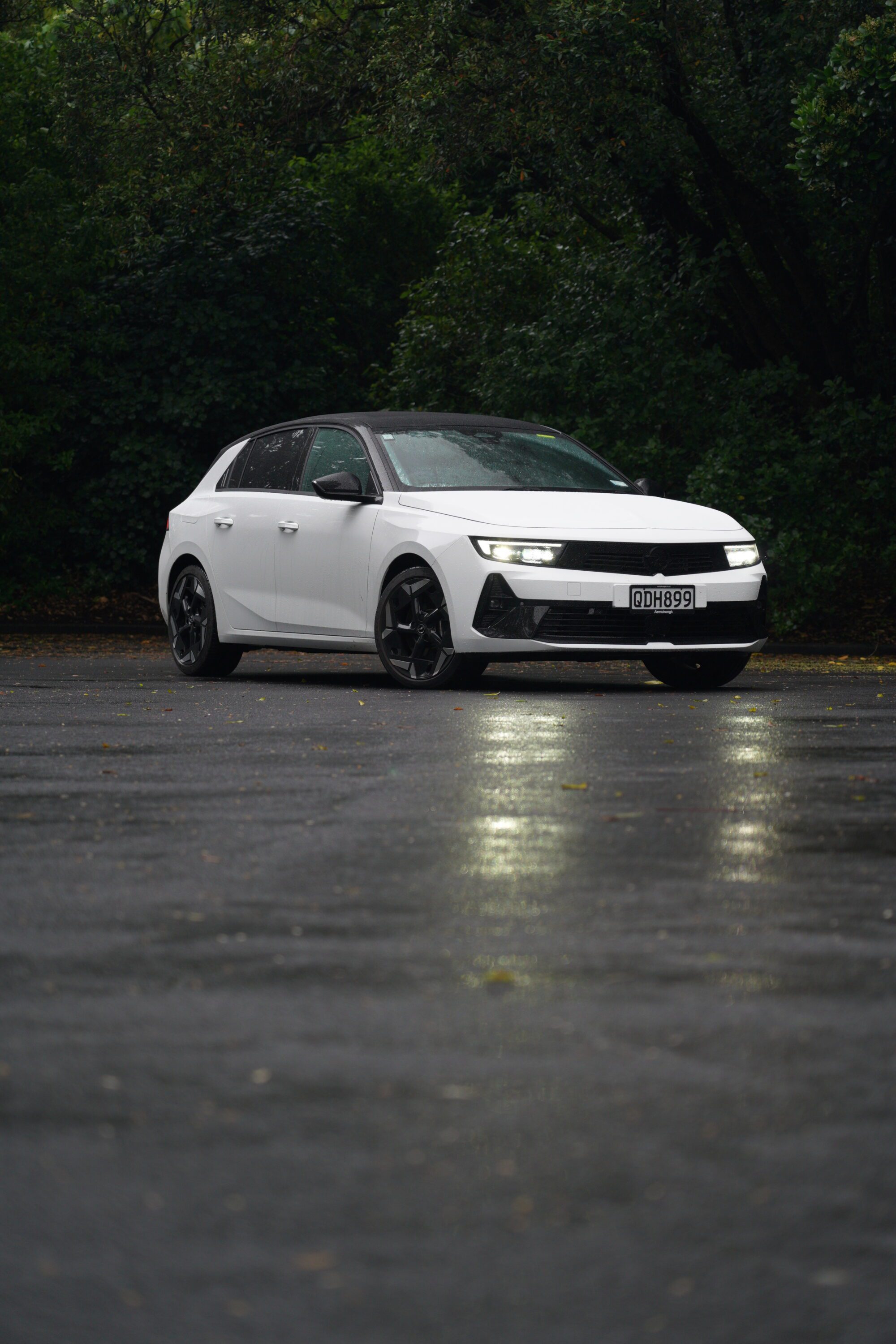 Thanks for reading this far, and stay tuned for more road trips! Hopefully the next ones will go more according to plan!