After being lauded as the inventor of the Grand Tourer, Aston Martin has now taken the segment to a next level with the new DB12 by calling it the world's first Super Tourer. And with New Zealand being an important market for the British carmaker, they decided to ship its only prototype in the Southern hemisphere to Auckland for a reveal event just hours after the global showcase took place. And TarmacLife was there to watch it live.
The announcement comes as Aston Martin celebrates two significant milestones in 2023: Its 110th anniversary and 75 years of the DB model line. It also comes at a time when the brand is enjoying one of the most dynamic periods in its history thanks to their success in F1.
Aston Martin is responsible for designing numerous very good looking vehicles, and the DB12 is no exception. Once the flag that was veiling the car was pulled, we were presented with a beautiful design that mixed form and function in a way that felt modern while still familiar. The highlights here are the pronounced shoulder lines, the frameless mirrors and the buttresses that channel air from the side of the rear windows through the boot lid.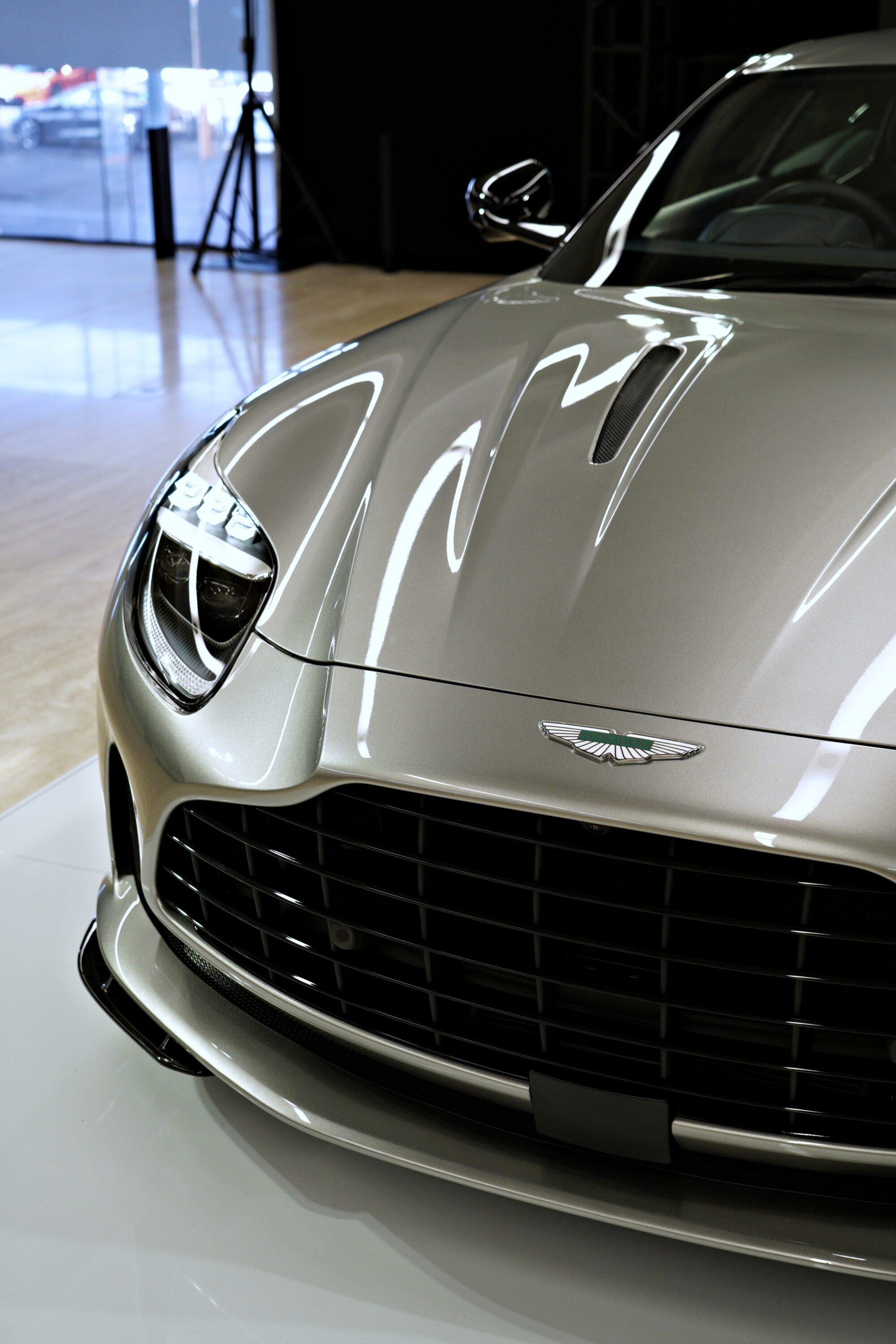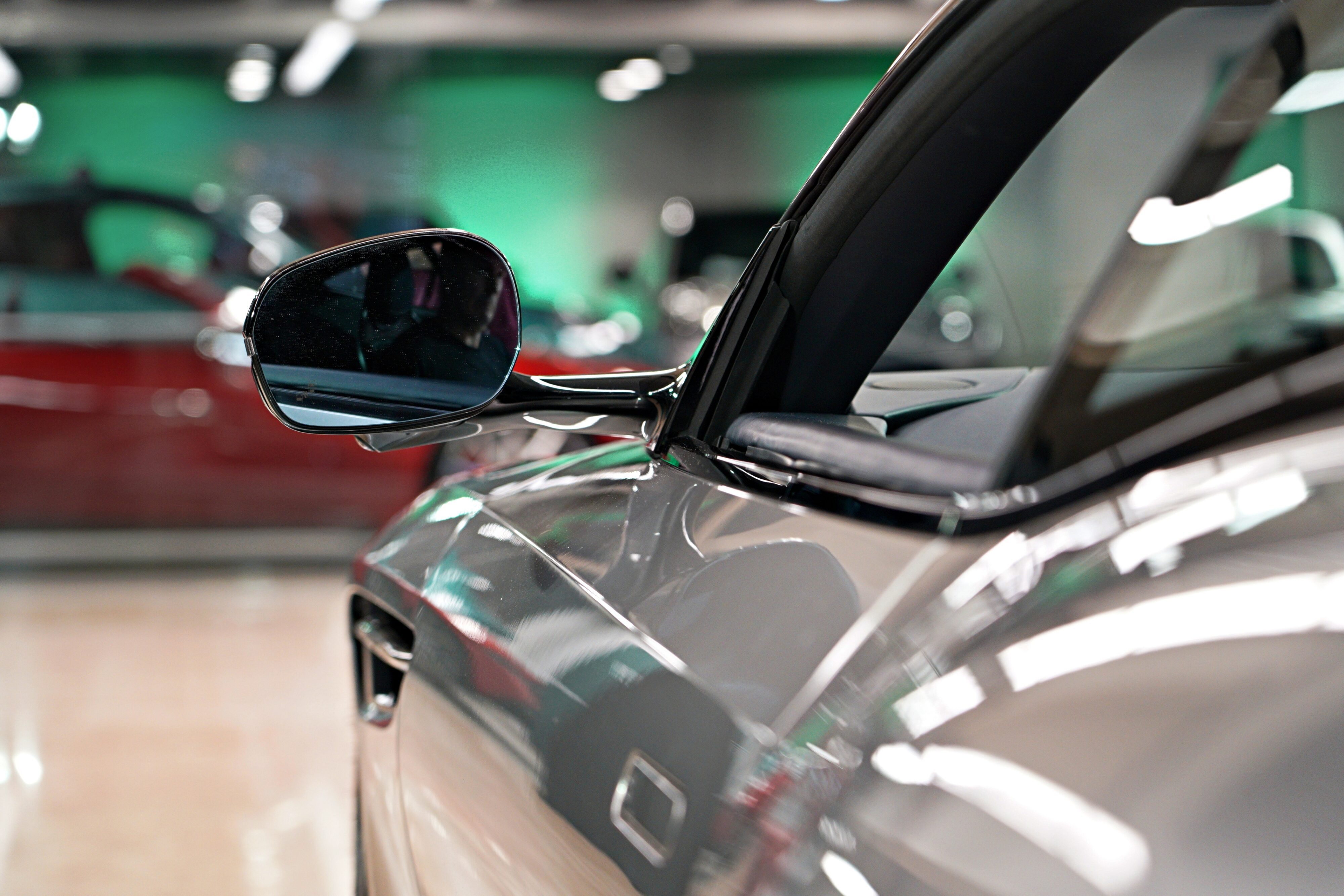 The engine stays in the 4-litre twin-turbo V8 form seen in previous vehicles of the family, but this time with revised internals and tuning to bring more performance. The hand-built powerhouse delivers 671bhp at 6000rpm and 800Nm between 2750-6000rpm; an increase of 34% compared with the outgoing DB11, sent to the wheels through an 8-speed automatic transmission with a shortened final drive ratio of 3.083:1.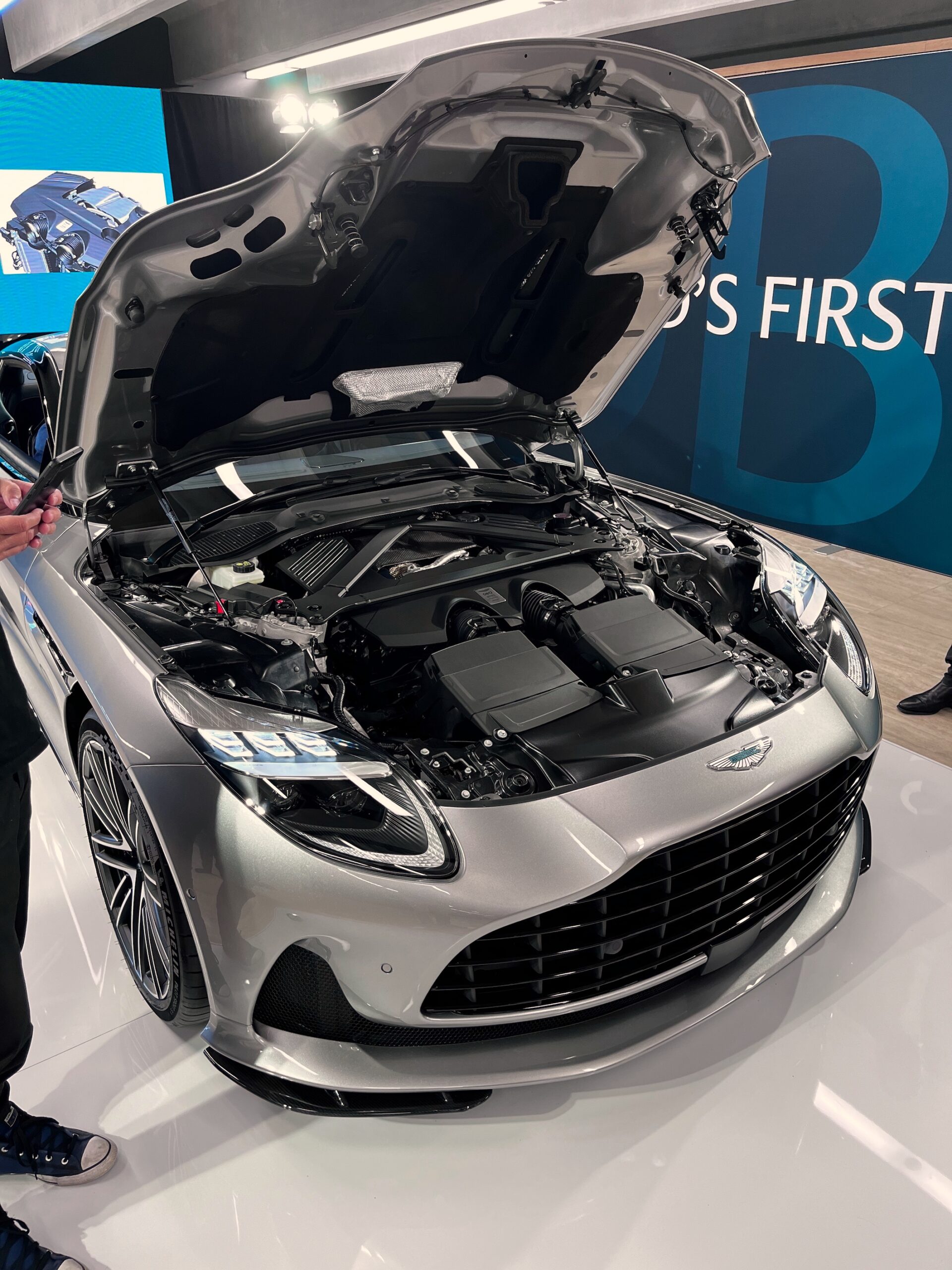 Extracting more power from a turbocharged engine usually requires more cooling, so in addition to the tuning, the DB12 brings an auxiliary outboard engine oil cooler that has over double the face area of its predecessor to manage lubrication demands. To further optimise cooling, the open apertures are now 56% larger, and alongside the bonnet vents help make the Super Tourer appear like a more aggressive interpretation of previous designs.
This whole setup should be able to bring the DB12 to 100km/h from a standstill in 3.5s, with a top speed a tad over 320km/h. However, more than performance figures themselves, Aston Martin said today the DB12 will win prospects over because of its holistic approach to engagement and driving dynamics.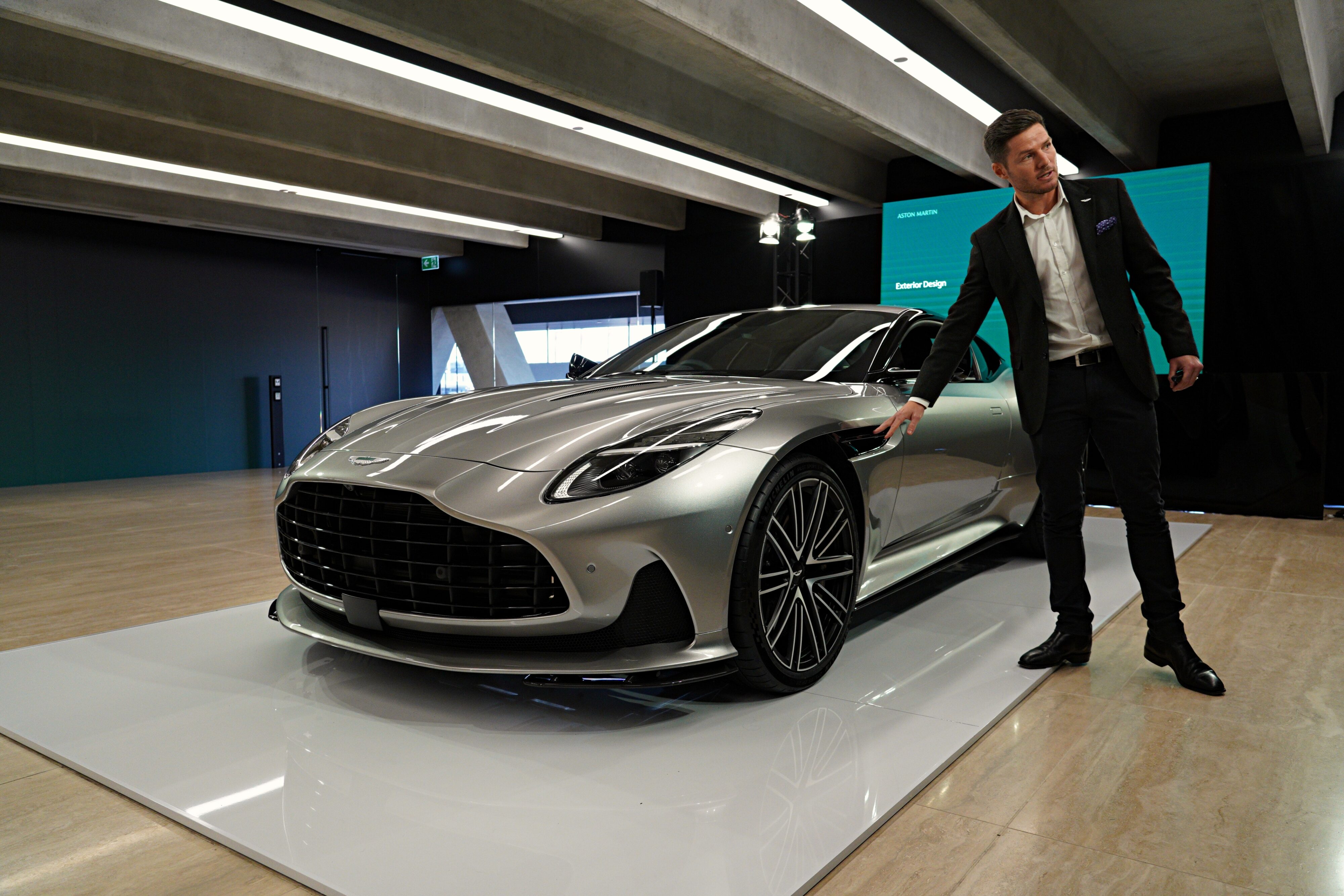 A 7% stiffer chassis serves as the base for adaptive dampers and a new Electronic Rear Differential (E-Diff), the latter being linked to the car's stability control system and being able to go from fully open to 100% locked in milliseconds.
To make sure the contact to the tarmac is as good as can be, Michelin Pilot Sport 5 S tyres have been made to Aston Martin's specification, in 275/35 R21 103Y front and 315/30 R21 108Y rear. In their first OEM application, the new PS5 S tyres also feature noise-cancelling polyurethane foam inserts within the tyre's carcass to reduce tyre noise by 20%, lowering noise levels and improving refinement and comfort.
With stopping power to match its forward pace, the DB12 comes standard with cast-iron 400mm front and 360mm rear rotors, but can also be ordered with a Carbon Ceramic Brake option, shown in the prototype today. With more braking performance and less fade, the ceramic setup saves 27kg in unsprung mass compared to the standard braking system, helping in ride quality and steering response (and they also look the part).
Aston Martin had answers to all questions regarding performance and dynamics, and is set to demonstrate the DB12 is no one-trick pony. In a statement, Roberto Feudally, Group Chief Technology Officer of Aston Martin said: "The DB12 asserts Aston Martin's position as a leader in performance, dynamics, engineering and technology. We have pushed every aspect of this car to be best-in-class."
The interior is always a point of great interest with an Aston Martin. As usual, there is a lot of attention to all surfaces and materials, and everything that looks like metal, is metal, and same for the leather. The seating position provides a spot-on hip to heel ratio they recommended we all paid attention to and feels comfortable even with the gorgeous optional carbon bucket seats. The new infotainment (which is their first bespoke) looks great, seems much more like an Aston Martin-specific implementation and can also bring a Bowers & Wilkins sound that, if similar to what we've seen in other cars, would help elevate the luxury experience. It supports wireless CarPlay and Android Auto, although not everything was testable in the prototype. Black levels and responsiveness were very pleasing and connected to what would be expected from a luxury offering.
This new infotainment comes with a companion app that can be used to look up destinations, plan travel and even handle subscription packages for other services. And just below the screen, it was also refreshing to see important features like climate, gear selection and chassis tuning all accessed through real physical buttons laid out in a very cohesive manner.
The DB12 looks and feels Aston Martin, and seems like a step in the right direction for a brand with so much history on both B roads and racetracks. Having the car showcased in New Zealand alongside the global launch reaffirms the brand's commitment towards our market and we hope to see more of them on the roads. Pricing hasn't been disclosed yet, but more information should be available soon, with intended deliveries scheduled to begin Q4 2023.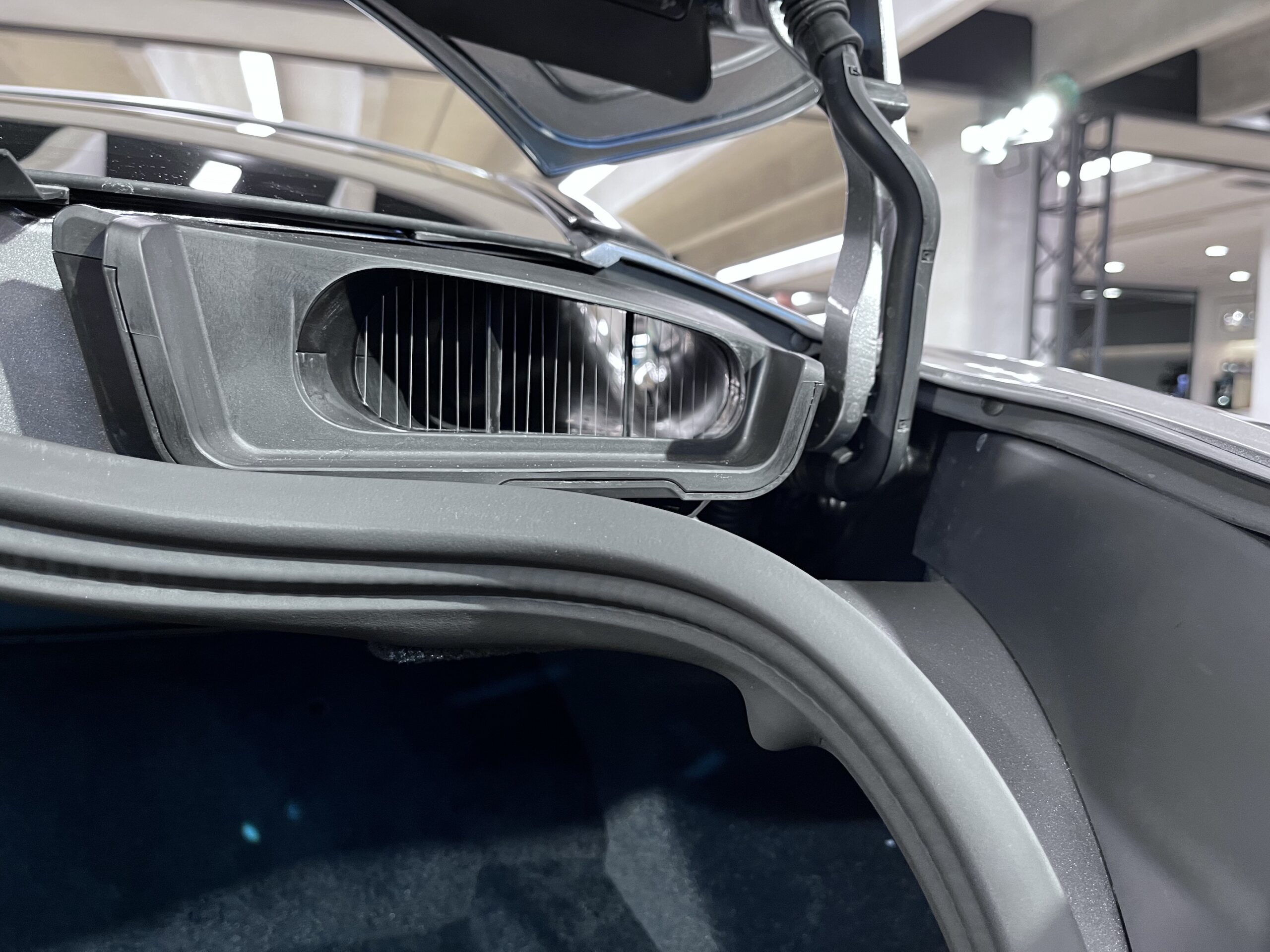 Thanks to Aston Martin Auckland for the invitation