It's safe to say that given any glimpse of the orange thing in the sky, us Brits will look to bask in its smile-inducing warmth. However, it's not just an excuse to turn our pasty white skin red, the sun provides access to Vitamin D, a vit that reduces getting illnesses or infections more often, lessens the feeling of fatigue, lessens hair loss, muscle and lower back pain AND reduces feelings of depression – so the Mini Cooper S Convertible isn't just cool, it's vital!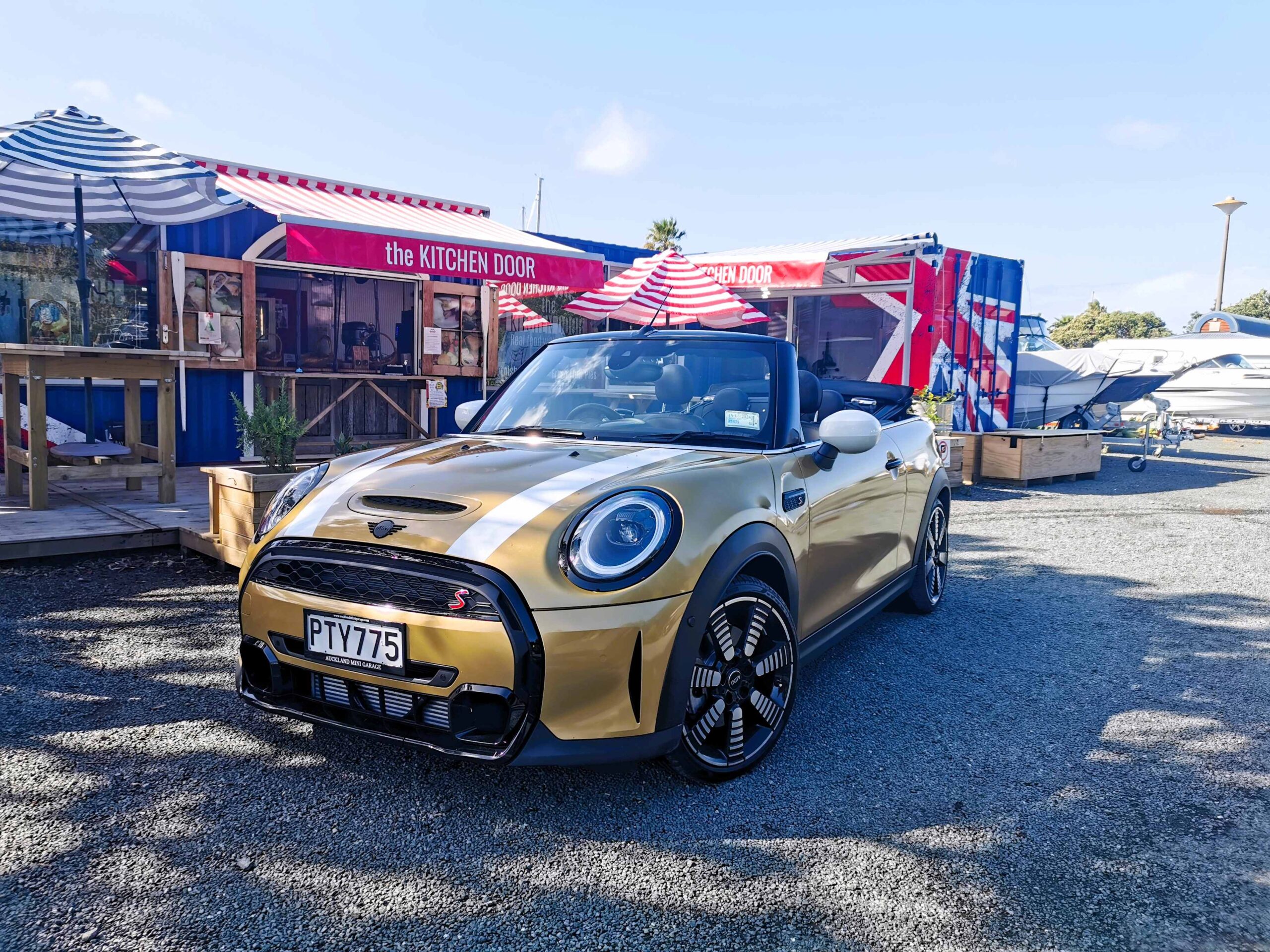 Admittedly, being given a convertible in Auckland at the tail end of winter and expecting the sun to shine is a stretch, but (call it rose coloured spectacles) the Mini Cooper S Convertible has a way of making you feel like the sun is always shining – and it actually did (for one day at least).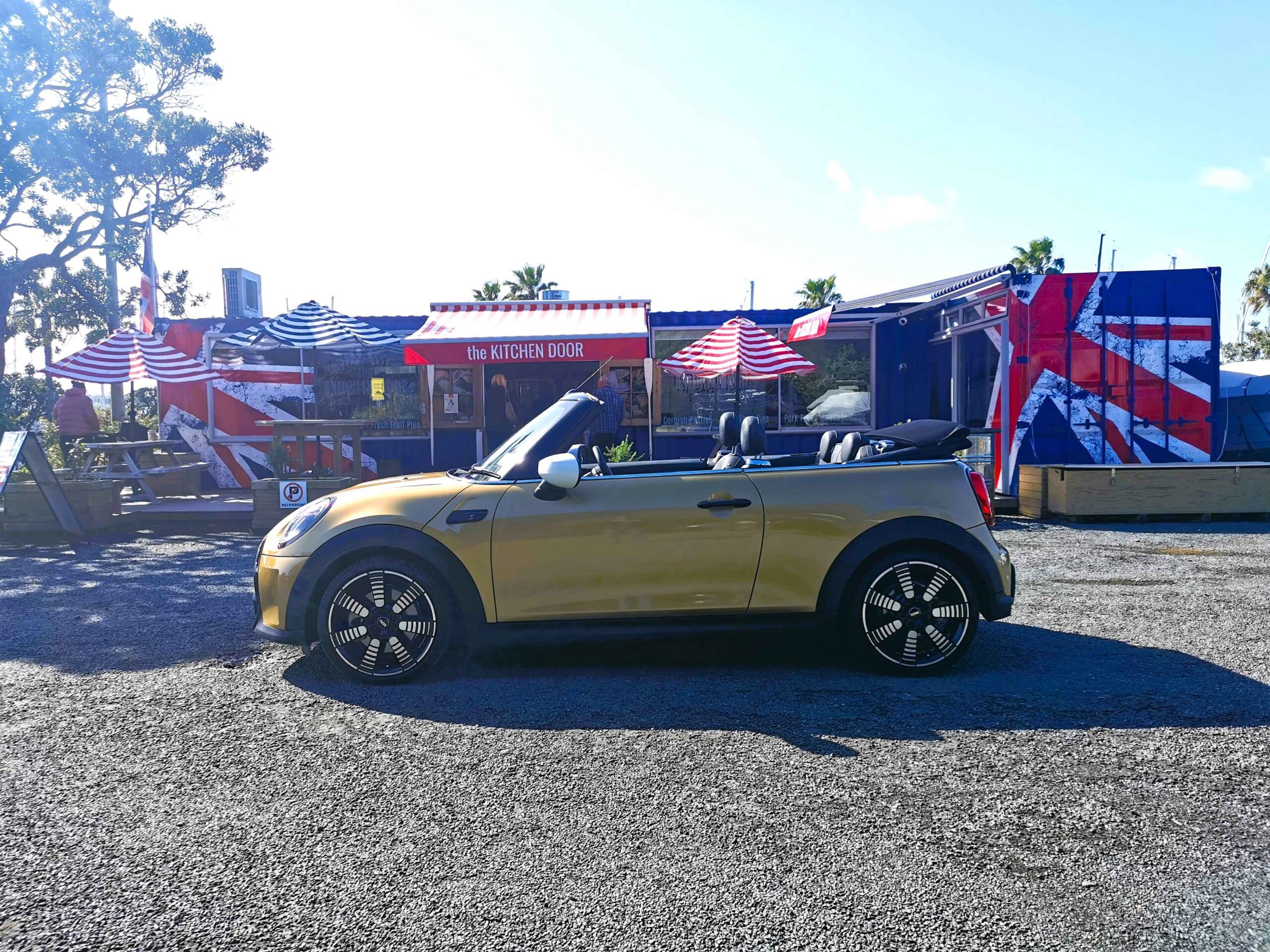 The Cooper S has been a mainstay of the Mini brand since, well forever, and I'll get to its go-kart driving feel soon. My review model was in fact born red, however, it has been wrapped in gold, which I found rather fitting as it added to its solar affiliation (but not exactly the colour I'd opt for personally). It also came with contrasting black trim, white bonnet stripes and unique 17-inch feet, plus that convertible black roof.
The roof itself is powered and therefore takes zero effort to raise and lower, thanks to a roofline button that controls all functions (just don't push the call button beside it as this is the emergency button – although the help desk attached is quick to ask what your emergency is – DOH).
The roof can be opened in three areas, depending on the weather and your mood I guess. It can be a targa top, where the panel above your head opens like a sunroof, a complete drop top, to fill your life with glee and D, or (if you unclip from just inside the boot), you can have the rear panel open – I opted for the full monty (the Mini not me) whenever possible.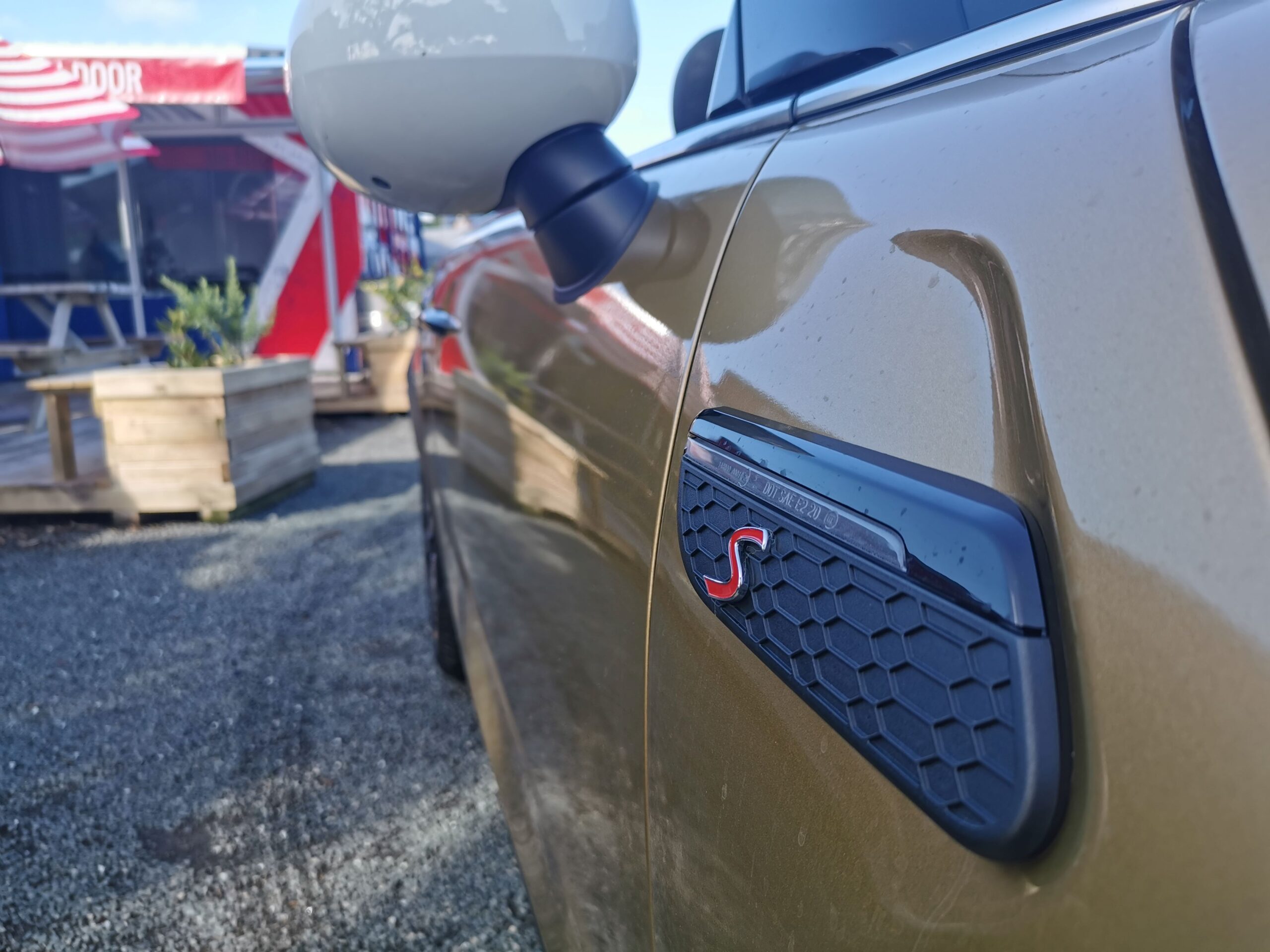 Open top driving adds an extra dimension to the Mini experience, not only are you low to the ground and enjoying that 'stuck to the tarmac' ride, but having the wind in your hair (what's left of it), the fresh air, the varying scents (although sometimes not so pleasant) and of course having the cabin bathed in sunlight – your senses are heightened and stress levels are minimised – let's face it, it's just fun.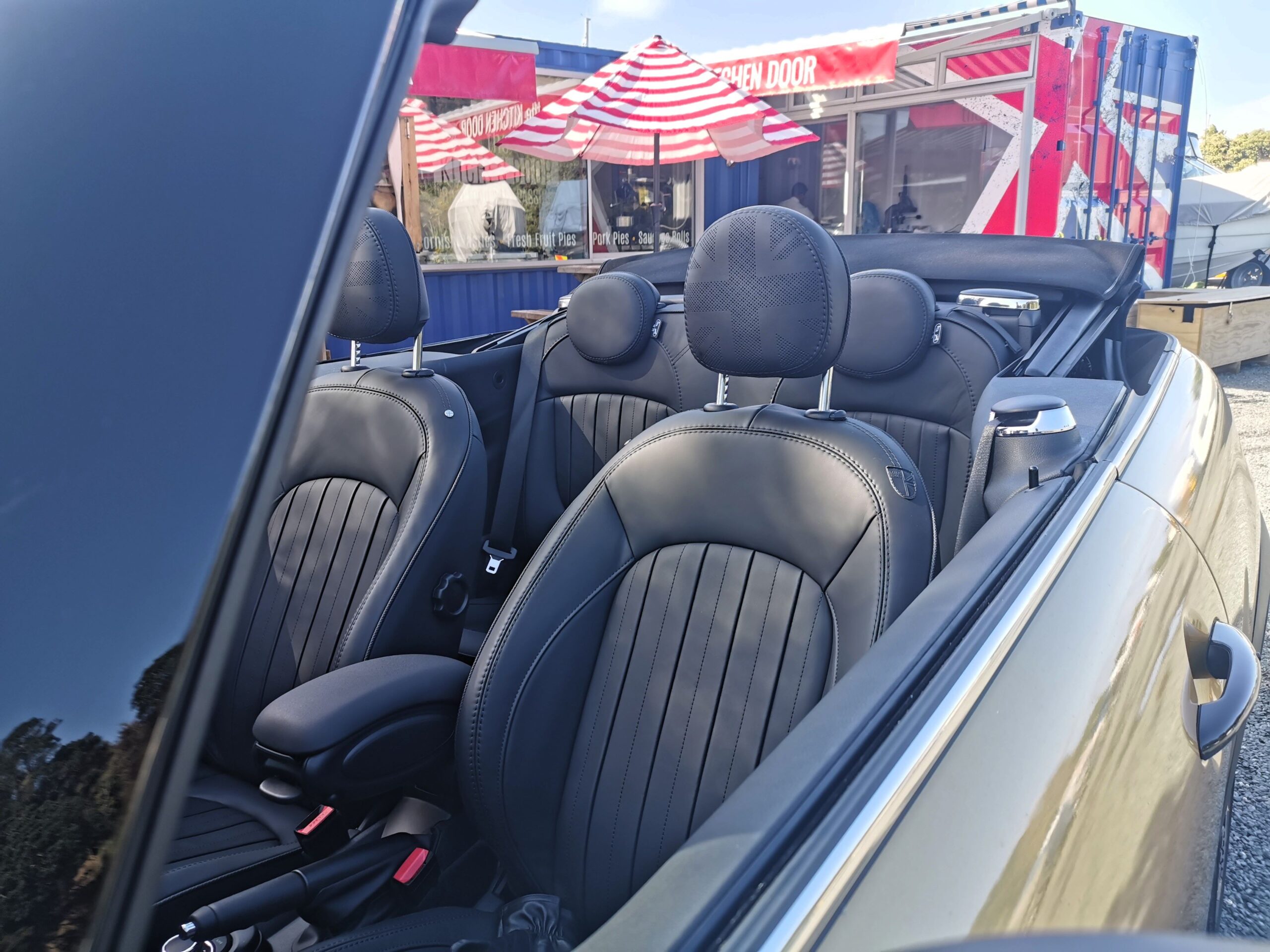 Aside from the normal local runarounds, I spent most of my time in the Mini convertible touring the outskirts of northern Auckland, letting the 2L turbo run amok, with Sports mode engaged. Like I said, the Mini offers a well-connected driver's feel. But I also took the opportunity to head to the Whangaparaoa Peninsula and grab a pork pie at my friend's place, The Kitchen Door.
Not only does the eatery come with Union Jacks emblazoned across the outside (making it an ideal backdrop), but the grub, pork pies, cornish pasties, apple pies, are so British, it would have been rude not to.
While there, I sparked up a conversation with another topless Brit, a Triumph Stag. He too had dropped the top and we discussed the similarities (albeit his model came with a V8). Both were eye-catching, both were/are darlings of their time and range and both offer a driving experience like no other.
With the rain clouds on the horizon I finished off my (2nd) pie and waved goodbye (goodbye pork pie).
My time with the Mini Cooper S Convertible may have only been a few days and in reality the sun only shone for a day or so throughout, but it was more than enough for me to get a huge Vit-D hit. Yes there are issues with sunstrike glare and sunburn, but nothing a cap and a pair of cheap sunglasses won't solve. Wonder if I can get it again during summer (if we ever get one – sigh).