MG Motor New Zealand has launched its first Plug-In Hybrid. Combining the best of both worlds, the new model unites remarkable performance and technology with low-emission practicality.
The MG HS Plug-In Hybrid is available from $52,990 plus on-road costs and is backed with an 8-year, 160,000-kilometre battery warranty and a 5-year unlimited kilometre vehicle warranty, providing peace of mind to customers.
A low-emission vehicle with a striking design, the new MG HS Plug-In Hybrid balances refined features and elegant design with practicality and innovative technology. Features include a panoramic Stargazer sunroof, 360-degree camera, a 12.3" virtual instrument cluster, 10.1" colour touchscreen, and heated and electrically adjustable leather sports seats with Alcantara trim. Included as standard is the MG Pilot Driver Safety Technology system, a comprehensive suite of active and passive driver assistance technologies.
The MG HS Plug-In Hybrid's new technology combines performance and technology with low-emission practicality. Equipped with 52km of electric range – perfect for the day-to-day commute – the plug-in hybrid can reduce emissions by up to 50-70 per cent.
Speaking at the launch, Peter Ciao, CEO, MG Motor New Zealand, said: "The new MG HS Plug-In Hybrid brilliantly showcases the intelligence and innovation we have available within our brand. It offers our customers the opportunity to experience new energy innovation, while remaining in the comfort of a true SUV that is equal parts stylish, sporty and spacious.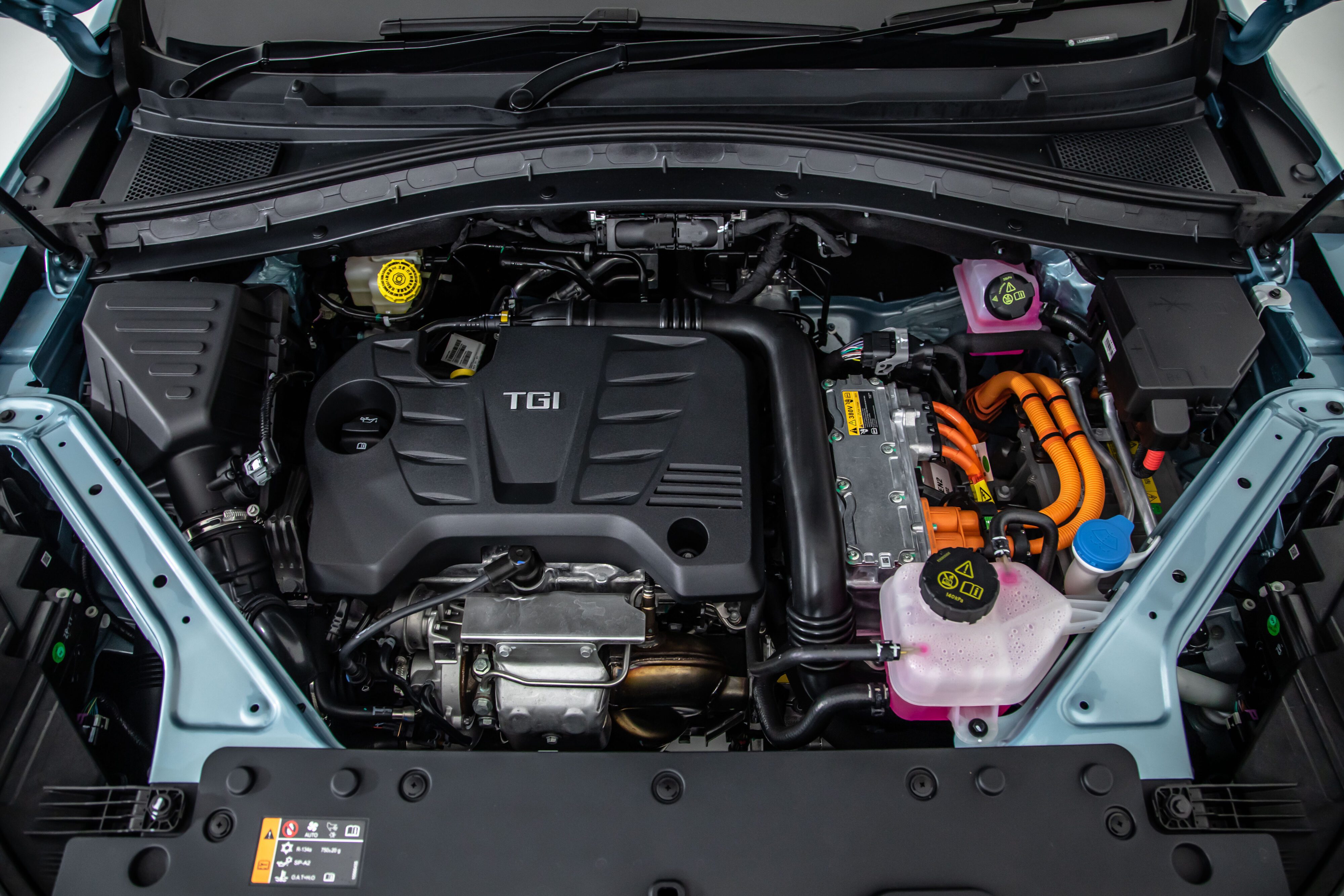 "The MG HS Plug-In Hybrid is our first plug-in hybrid, our second new energy vehicle, and one that we're delighted to bring to our New Zealand customers as part of our commitment to making new energy vehicles mainstream in New Zealand."
The MG HS Plug-In Hybrid unites impressive performance and technology with low-emission practicality. New hybrid technology provides access to electric energy, but with the reassurance of a traditional engine to offer MG customers more choice in their day-today drive.
The MG HS Plug-in Hybrid has a top speed of 190km/h and dynamic acceleration, which achieves 0-100km in 6.9 seconds. Powered by a liquid-cooled lithium-ion battery, the stylish, premium SUV has a pure electric driving range of 52km from a single charge. Using Intelligent Hybrid Energy Management, the vehicle intuitively identifies and adapts power output depending on the road conditions, whilst actively learning the operators individual driving style to adjust power and rationalise the battery ratio accordingly.
The MG HS Plug-In Hybrid's total output of 480Nm (209Kw) totals both the output from the electric motor with the 1.5L turbo combustion engine. This total output combined provides an impressive 1.7L/100km combined cycle fuel consumption and 39g/km CO2 emissions .
As a plug-in hybrid, the model comes equipped with a standard 3-Pin Home Charger, to be plugged in next to the petrol intake, providing convenient home charging options to customers.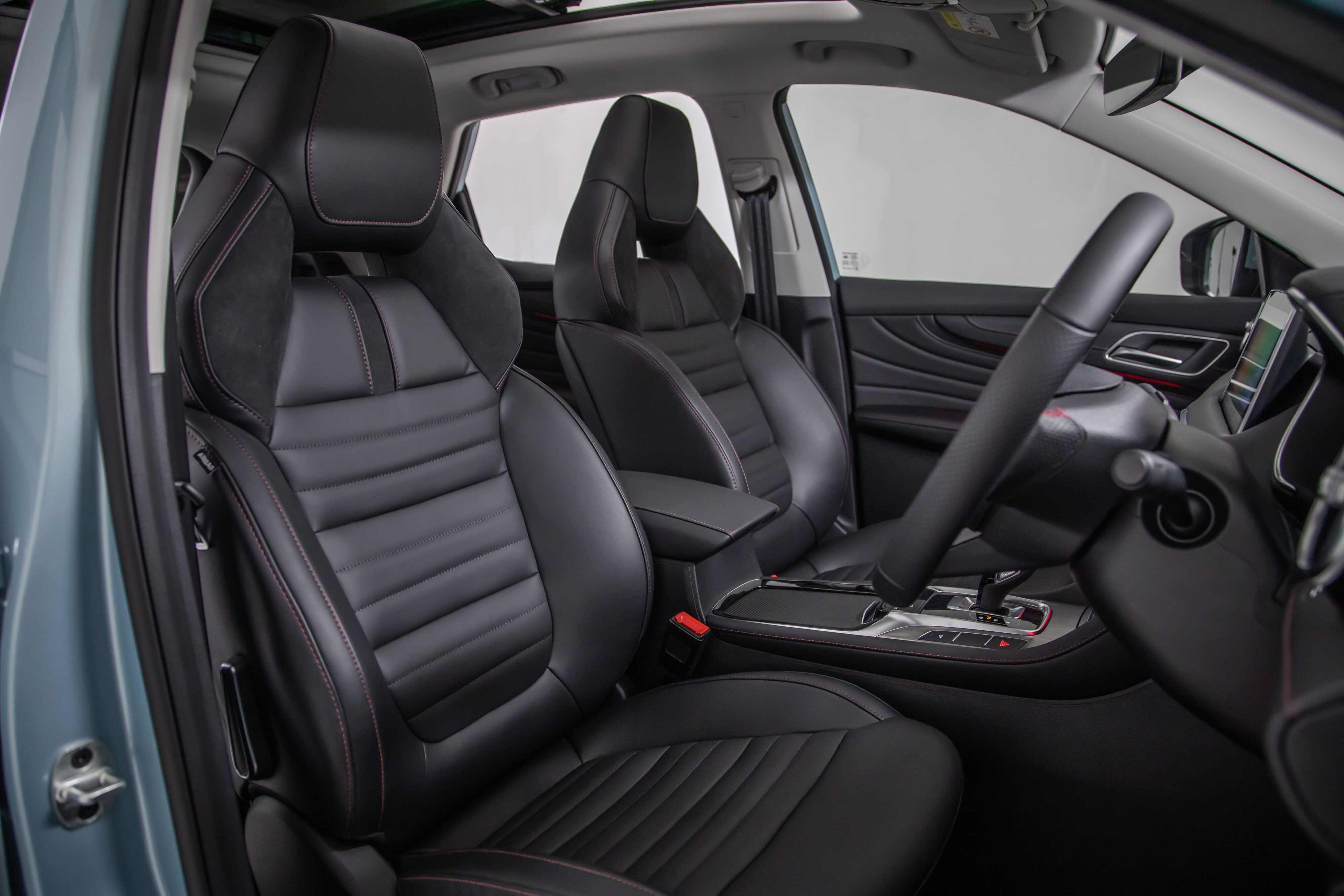 MG Motor is leading the charge in new energy vehicles, with a goal to make them mainstream and accessible for all. This aim is shared by parent company, SAIC Motor, who in 2020 saw new energy vehicles sales total 320,000 globally, a year-on-year increase of 73.4 per cent . For new energy vehicles – that's the second fastest growth rate in the world.
SAIC has invested heavily in electric as well as other new energy vehicle technologies, processes and battery production, making it one of only a handful of automotive manufacturers to own its EV supply chain.
The low-emission MG HS Plug-In Hybrid reflects the sporty-flair that is familiar to the wider MG HS range. Featuring a striking design with sleek lines, abstract 18-inch diamond cut alloy wheels and LED 'London Eye' daytime running headlights, the model carries both a stylish and premium look on both its interior and exterior. Elsewhere, the panoramic Stargazer sunroof transforms the cabin into a spacious, light and enjoyable environment.
Exclusively available in top-of-the-range Essence specification, the model also boasts sporty metal trim pedals, one of the largest panoramic sunroofs in the SUV segment, and heated and electrically adjustable leather sports seats with Alcantara trim.
Continually committed to the highest standard of occupant safety, the new plug-in hybrid also comes with the brand's Driver Safety Technology system, MG Pilot, which includes driver aids such as adaptive cruise control with traffic jam assist, forward collision warning, rear cross traffic alert and blind spot detection, providing robust protection to keep the driver focused on the road ahead.
Following on from the MG ZS EV's focus on battery safety and availability, the 16.6-kilowatt battery within the MG HS Plug-In Hybrid has also been developed to the highest quality and safety standards, in MG Motor's own battery production facility.
Entering the cabin via the MG HS Plug-In Hybrid's handy keyless entry system, the model includes as standard a 10.1" multi-function colour touch screen with 1280p HD resolution, as well as built-in satellite navigation and integrated Apple CarPlay and Android Auto. While the interior six-speaker 3D surround sound audio system allows for an immersive drive experience.
A premium 12.3″ Virtual Instrument Cluster dominates the interior, offering a comprehensive display of the vehicle's performance and allowing the driver to control and monitor their drive with ease. Further, the vehicle has a 360° Surround View Camera, ensuring full visibility and control when navigating tight parking spaces or tricky manoeuvres. Offering a sporty yet luxurious finish, the MG HS Plug-In Hybrid also includes customisable ambient lighting for a truly bespoke experience.
Built for every day, the MG HS Plug-In Hybrid offers the practicality of a medium SUV with ample interior headroom for all occupants, plenty of interior space, and 60/40 split-folding rear seats allowing for a maximum boot space of 1,275 litres.
The MG HS Plug-In Hybrid arrives in New Zealand in April 2021.